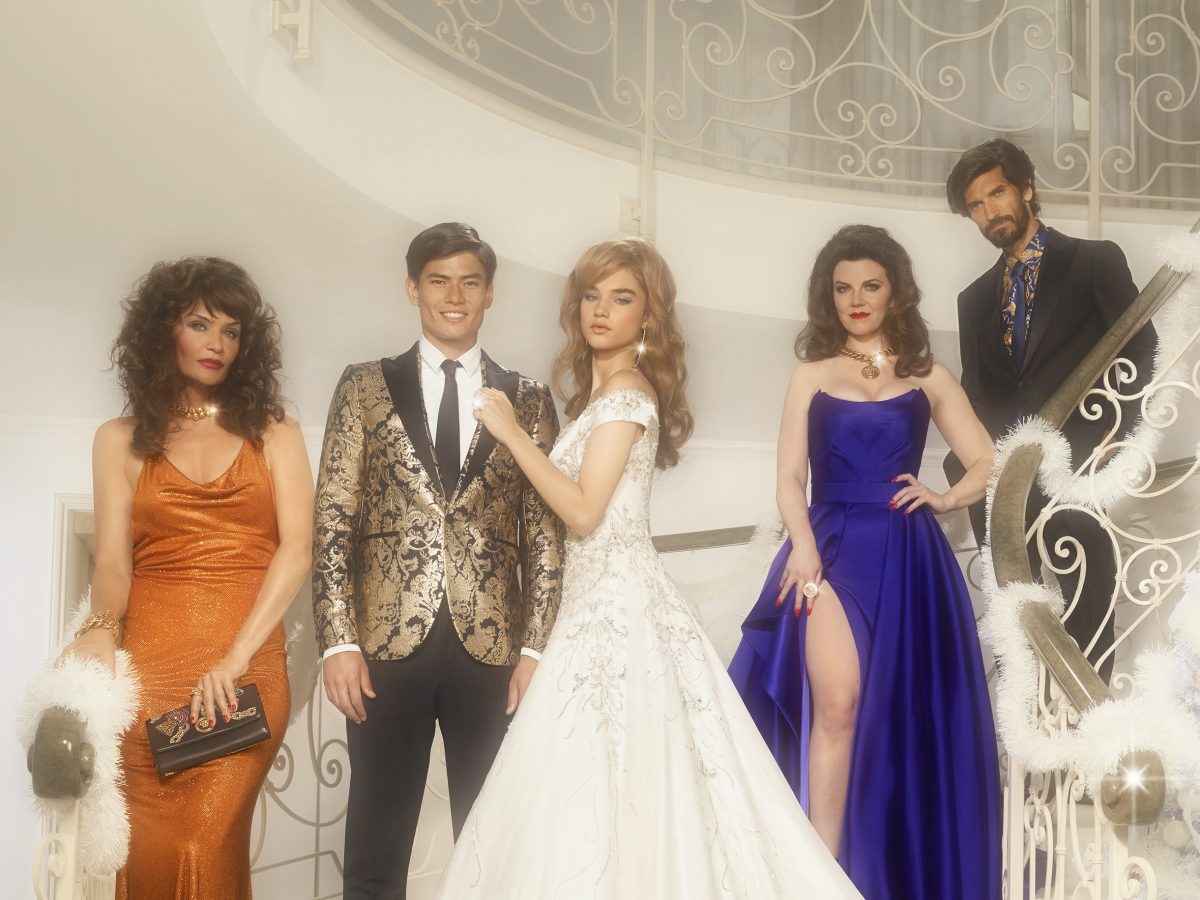 Relentless pursuit of extravagance is at the heart of Versace. With the winter season approaching, Versace goes extra mile for an exuberant holiday, presenting you Versace's Holiday Saga.
Wealth, love affair, power and revenge – the latest campaign of Versace has the indispensable elements that make a good thriller movie which we think you will love it (if you are into scandalous drama). Played by performance artist Sarah Baker and Helena Christensen, the holiday campaign takes us through a tangled yet exciting storyline that centres around the tumultuous affairs of Angelina and Baroness Ruby.
Set over six chapters, the campaign is a collaboration with London-based publication Baroness, which Donatella guest edited it, featuring a fashion narrative written by the raconteur. The campaign also serves as a showcase for the Italian luxury label's bling including ready-to-wear, accessories, home decors, groaned with icons of the Medusa, the Greek Key and Gianni Versace's signature, perfect for party during the festive season.
On the collaboration, Donatella shared, "I am thrilled to partner with Sarah Baker on this exciting holiday saga. She's a visionary and knows exactly how to represent the Versace woman. My designs empower and this campaign fully represents that."
Discover the full story and the winter gift edit here. Check out Atelier Versace Fragrances here.