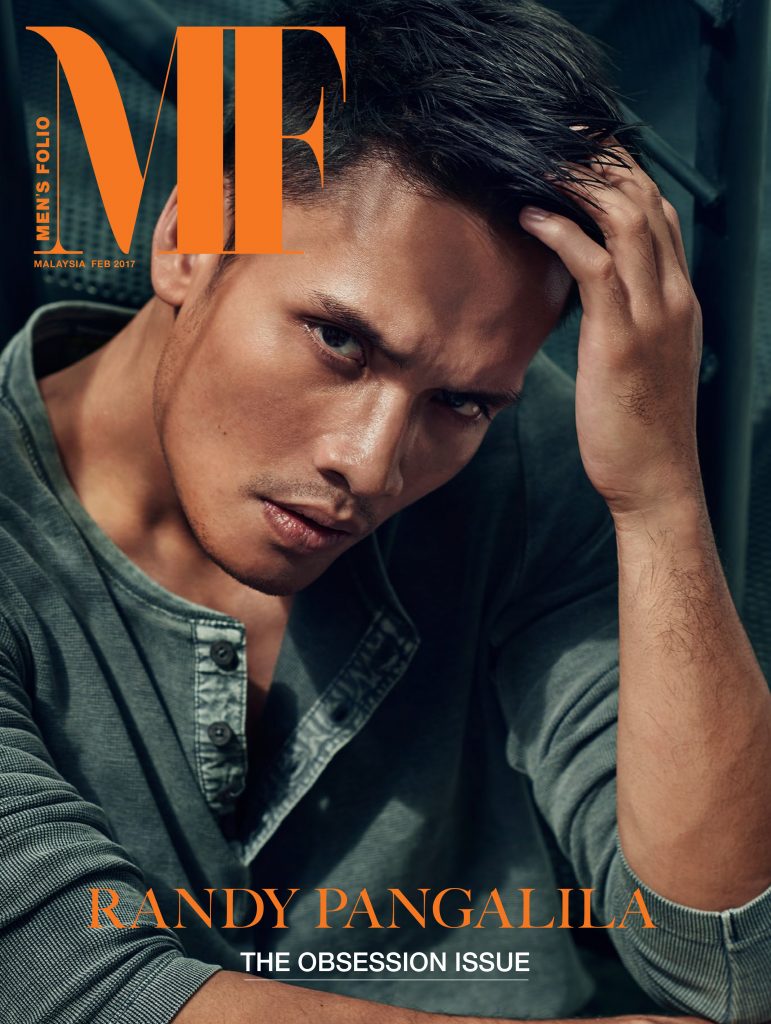 For the month of February, Men's Folio is all about obsessions and who better to front the cover than Randy Pangalila, a current obsession to most in the Asian region.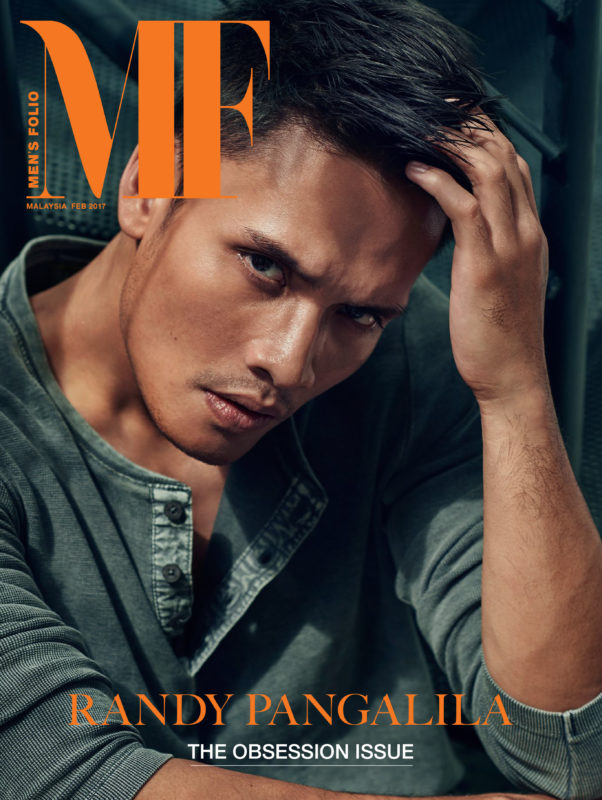 Randy Pangalila, who turns 27 this year, is a sex symbol and one of the brightest stars in his home country of Indonesia and the region.
As we shoot him in a terrace house that had been renovated with an interesting industrial façade, we also decided to find out what life's like for the irrepressible Randy Pangalila in an exclusive interview.
(Read on for Randy's interview with us)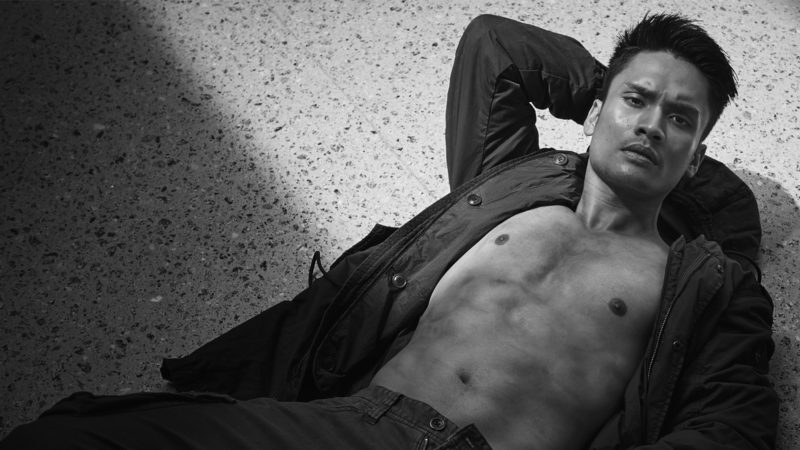 In your opinion, what are the important personality traits that have contributed to your success?
Being disciplined is crucial to becoming better in any field. This means putting in the work outside of filming. To be honest, I'm not an early riser.
But I'll make sure that I have at least six to eight hours of sleep at night even if my biological clock isn't the most ideal.
Seems like you're quite the health-conscious guy, how to you keep up with your fitness?
A hearty breakfast provides me with the fuel needed for a quick workout that's very comprehensive.
I have a fitness instructional book that is coming out later this year that details my diet and exercise regime. Keeping fit gives me the motivation to undertake the day's task.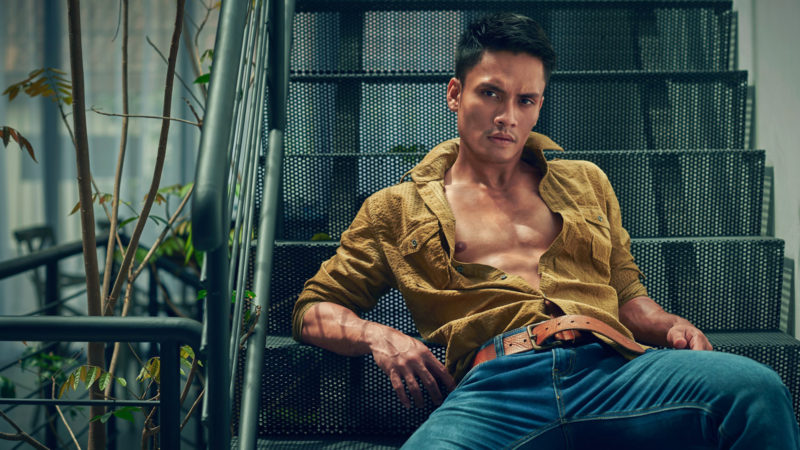 There are those that fade into obscurity after a couple of years. What's kept you going?
I believe in finding my passion and focusing on each assignment in isolation. It can be an acting gig, a commercial shoot, recording an album, or even a meet-and-greet with fans.
Which leads us to the question as to how you pulled it off?
An honest and capable management team helps. I need a strategy to stay relevant after realising that I could purchase a house and a car while making a living as a versatile artiste.
Of course, I splurged on Air Jordan sneakers because I am a fan of Michael Jordan and it all started with the reissued Space Jam retro XIs and Bugs Bunny.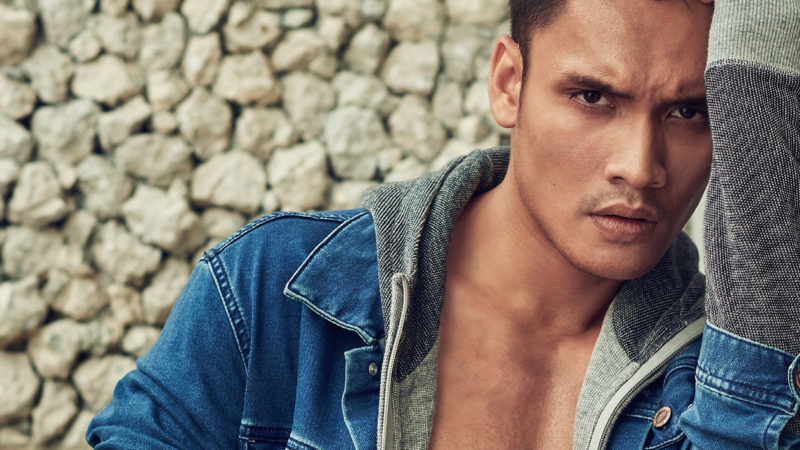 What are the long-term goals and expectations you have set for yourself moving forward?
Lately, I'm been receiving offers to star in action films. Staying injury-free when practicing stunt choreography is my priority as I'm trying to push as far as I can in terms of gaining experience and identifying areas where I need to improve.
Are there any other new ventures that you have in the works?
I'm looking forward to the release of my new full-length album. I wrote all the songs and the first single is already receiving radio airplay in Indonesia and will be releasing in Malaysia soon.
Photography Chintoo, II Studio; Styling Azreezal Hafidz; Hair & Grooming Fendi Sani; Assistants Azraei Rahim & Farah Rozai
To read the full interview story of Randy pangalila and to see his photoshoot with us, get your copy of Men's Folio Malaysia February 2017 issue at the nearest newsstands and bookstores or subscribe to our digital copy at www.magzter.com.