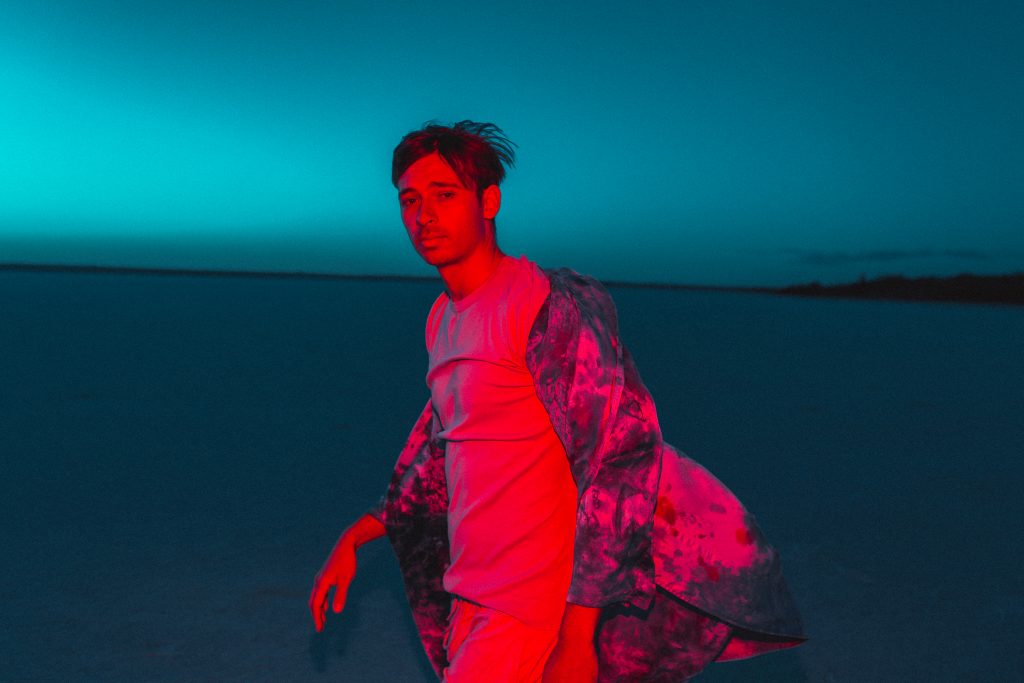 Some say that Sydney-based producer and DJ, Flume (aka Harley Streten), has brought the genre of electronic music to new heights. Flume began his ascent in 2011 when he won a competition held by Future Classic and became instantly known for his distinct atmospheric dance music before dropping his highly acclaimed debut album the following year. After a streak of successful singles and venturesome remixes (with the likes of Chet Faker, Disclosure and Lorde), Flume released his sophomore set, Skin and earned his first Grammy award for Best Dance/Electronic Album in 2017. After a short hiatus, he's back with a mixtape called  Hi This Is Flume, a project that's reimagining of this signature melodic synths, cut up samples and driving underline base that launched his career. In anticipation of his one-night showcase in Kuala Lumpur, we had a quick chat with him about his latest body of work, dream collaborations and more.
2019 has been pretty amazing so far for you. You headlined a few big festivals. How do you find playing  at festivals like Lollapalooza and Red Rocks compared to your own show?
Festivals are great because they have big stages but when I'm playing at my own shows, I know the crowd is 100 per cent there for me. I do have a bit more fun playing the more obscure songs at my own shows whereas I usually do a greatest hits set-list when it comes to festivals. I appreciate being able to play deeper cuts at a solo gig knowing that fans are more likely to react to tracks that a festival crowd might not recognise.
What do you want people to feel when listening to your music? 
Freedom. I want people to feel free whenever they listen to my music.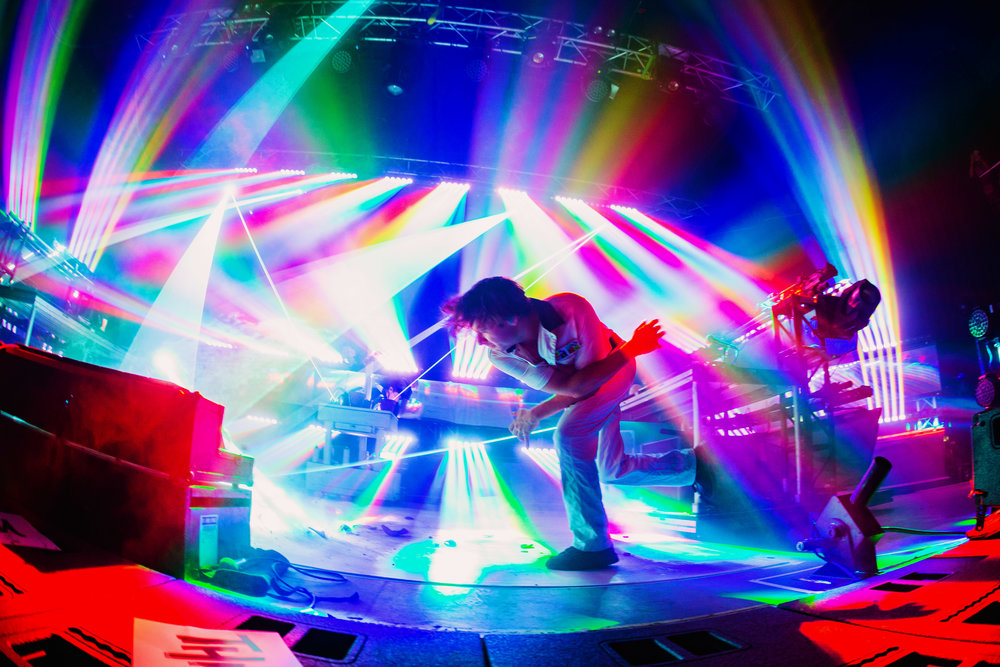 Based on the recent works that have come out from Hi This Is Flume and Quits, it seems like you've been experimenting with your sound a lot. How do you see the progression of your sound?
I don't know. I get bored easily so I feel like I can never keep doing the same thing. So I'm always trying to keep switch things up to keep myself entertained. For Hi This Is Flume, I realised that I'm really into textures, instead just writing chords and melodies. And now my mentality is moving forward, I feel like I'm gravitating to more mainstreams.
Looking back, how do you feel about your biggest hits, Never Be Like You and the album, Skin?
It's great. Looking back, I'd do it differently. But I feel like that's what I'd do with everything that I've released. Never Be Like You and Skin definitely boomed my career – it's like a shot of steroid in my career and took it to whole another audience.
You've collaborated with a lot of rappers. With hip hop is such a huge genre, how hip hop is affected with your style.
Personally, music is very rap-friendly. It's one thing when you're writing an instrumental song for a vocalist who sings and it's a whole other thing for men when it comes to writing for a rapper. My favourite thing to do is to try and write something and give it to the artist and then completely throw it out and write something new that fits around the rhythms and flows of the vocals. The track eventually ends up being custom-fit to the artist like a glove, rather than me just writing the beat first and having the other person work around it.
What's the key ingredient of a good collab?
I think the most important thing is the connection with that person. But I feel like the product is generally better when you have good connection with the person that I'm working with.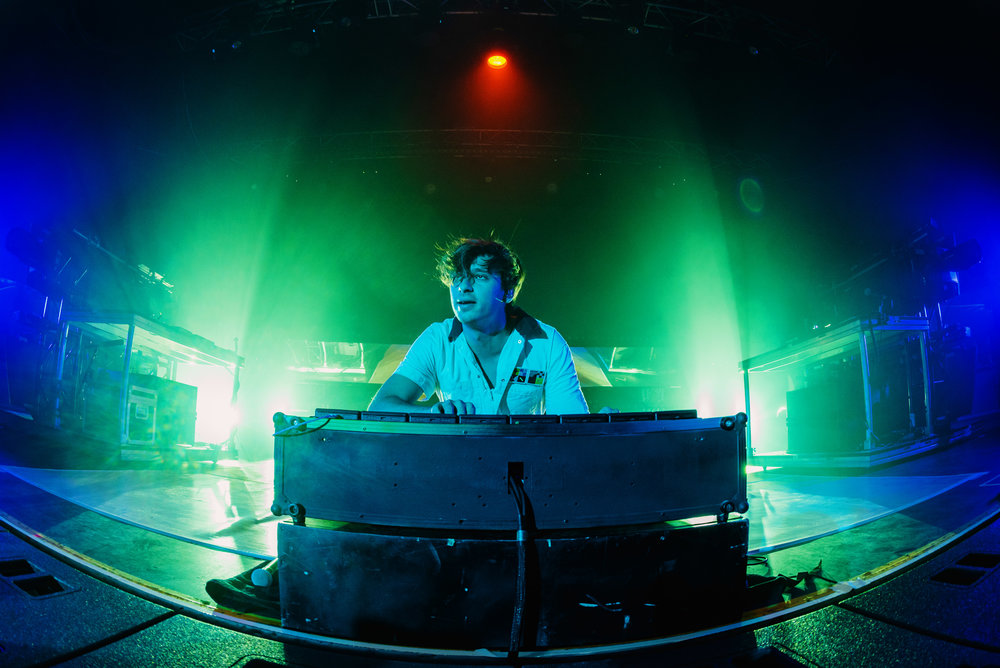 Any dream collaborations for the future?
I've always wanted to work with Kanye West, Missy Elliot and Andree 3000.
People said that you're the one who popularised the future bass music. How do you feel about people copying your music?
Honestly, it's kind of flattering that people would even want to copy me. Go for it. By the time people start copying what I do, I'll already be moving on to the next thing so I never worry too much. But it's kind of healthy because it forces me to evolve.
You've won Grammy, headlining big festivals and now you're touring all over the world. What's left on your bucket-list that you'd really like to achieve?
My main objective now is to try and be happy. I tend to overwork and put my happiness second to my career, which I think a lot of people end up doing. The balance in my life got a little tipped to one side and now I'm doing my best to put it back into place.
What's coming up for Flume?
I'll be releasing a new track with Vera Blue very soon. Other than that, I don't know. That's the new mentality I want to have rather than locking myself into an album cycle. I've got a lot of music and I'm just waiting for the right time to put it out in whatever shape of form, whether it's EPs, singles, mixtapes or albums.
Flume's Kuala Lumpur show was presented by U Mobile as part of the Unlimited Grooves initiative in partnership with Good Vibes.