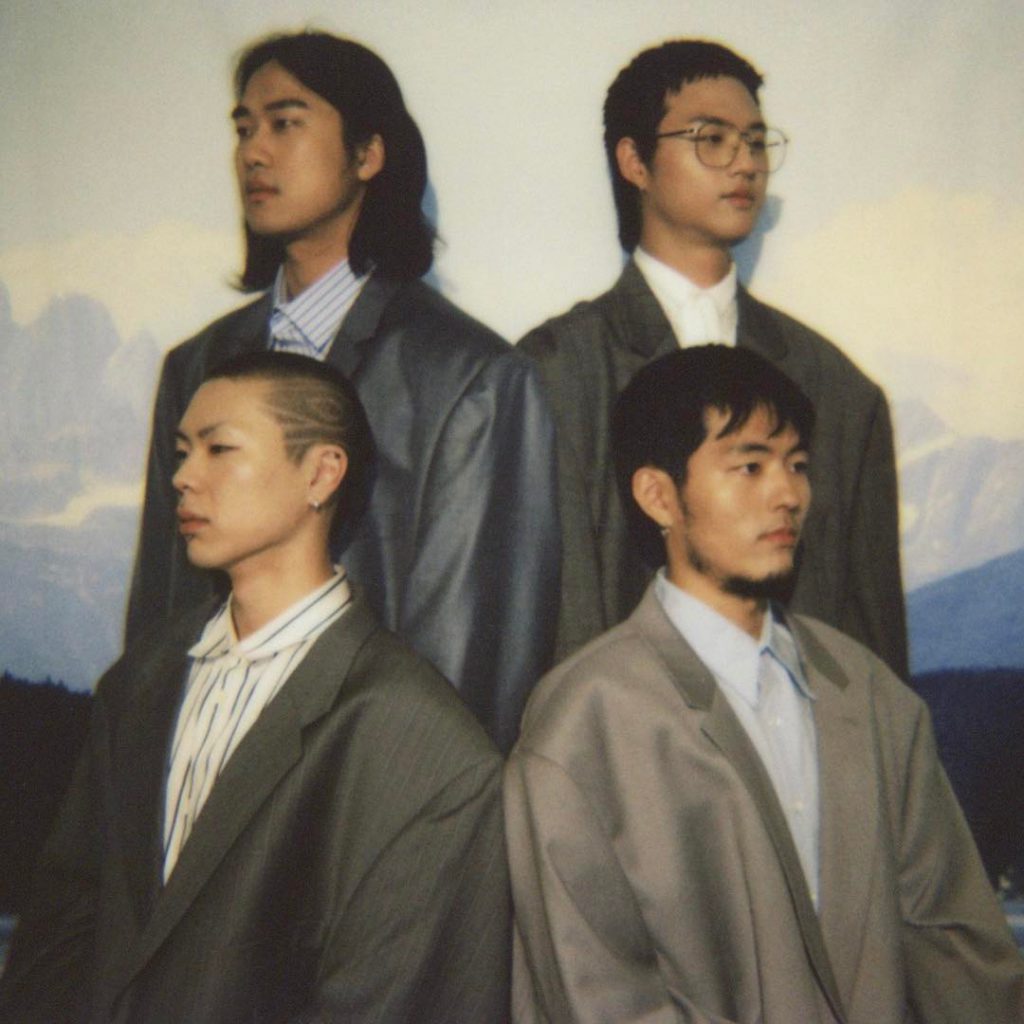 After debuting their EP album in late 2014, Hyukoh went from 'indie' to a global-stardom shaping youth culture.
Composed of four '93-liners –Oh Hyuk (vocals, guitar), Lim Hyun-jae (lead guitar), Im Dong-geon (bass) and Lee In woo (drum), Hyukoh puts grow-up into words, voices for their generation's daze and sweet wildness.
In their latest EP album 24: How to find true love and happiness – which named after the members' age and followed by an eponymous world tour, Hyukoh talks about the journey of looking for true love and happiness during the early twenties, and how they're cheering for love.
And during their visit in Kuala Lumpur in February, as part of their How to find true love and happiness tour, presented by U Mobile and Upfront, we got a one-on-one interview session with Hyukoh, where the boys share the stories behind Gang Gang Schiele, their thoughts on the digital age and the generation change in fashion.
Does Hyukoh has any new definition of what True Love and Happiness is?
Oh Hyuk: Not really. But more than before, we believe that love and happiness are really important.
Hyun-jae: We've been wondering where true love and happiness would be when we were producing the album. And even now I think it is more about the journey itself and finding. The actual true love and happiness lie within the journey.
Can you guys share more about the story behind Gang Gang Schiele?
Oh Hyuk: When we went on tour to Berlin, I had a fight with my photographer friend. We fight a lot but for that time,I had a thought about what a true, sincere apology is. Then the situation of North Korea and South Korea came to my mind. I am pretty sure there are other different political situations from other countries too. But for this specific circumstance when two countries that were once a family, it makes me think of the conflicts in friendship, and how important a true apology and compassion mean in a relationship. Then we turn on the TV, seeing the headline about the end of war in Korea. It wasn't an actual 'end of war', it was where both the leaders (from North Korea and South Korea) met up and talked about signing the peace treaty. And it gave me more strength to write this song.
How do you guys think the digital age influences or inspires artists nowadays?
Oh Hyuk: I think it is too early for us to actually make a statement of how it influences, and what kind of influences or inspirations it gives. I think it needs a little bit more time for us to figure out.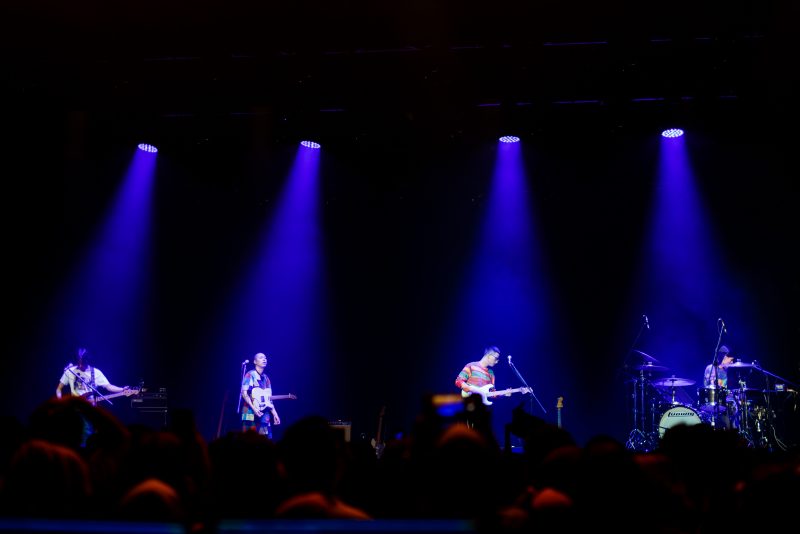 How do you guys manage your Instagram account?
Oh Hyuk: For all of us, I think we just post random things we like at the time. But if one day we look back at the feeds and feel messy, then we just delete what we don't like and start all over again.
Hyun-jae: Social media is now so bound together with our daily life that it makes me a little against it. And sometimes you feel like you are forced or obliged to communicate through social media. I am not sure if I can communicate that well, and I am not really confident to be very friendly and sociable.
As style icons, what is the boldest style you guys had ever tried?
Oh Hyuk: The standard of bold is very different for everyone. We sometimes wear skirts and for some people, it would be something bold. But for us, it isn't really 'breaking boundaries'. I guess for Korea and audiences in Korea, most fashion we tried would be considered bold.
Any group projects or collaborations we can expect from Hyukoh this year?
Oh Hyuk: We have all of these coming this year. Please look forward to it!
By Noel Khoo and Nawaf Rahman