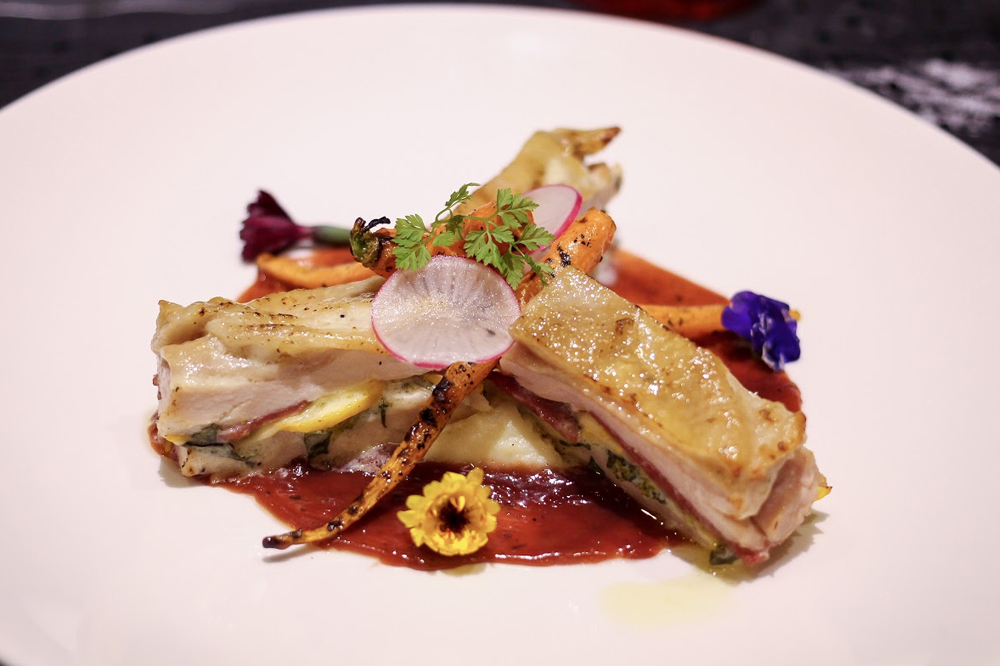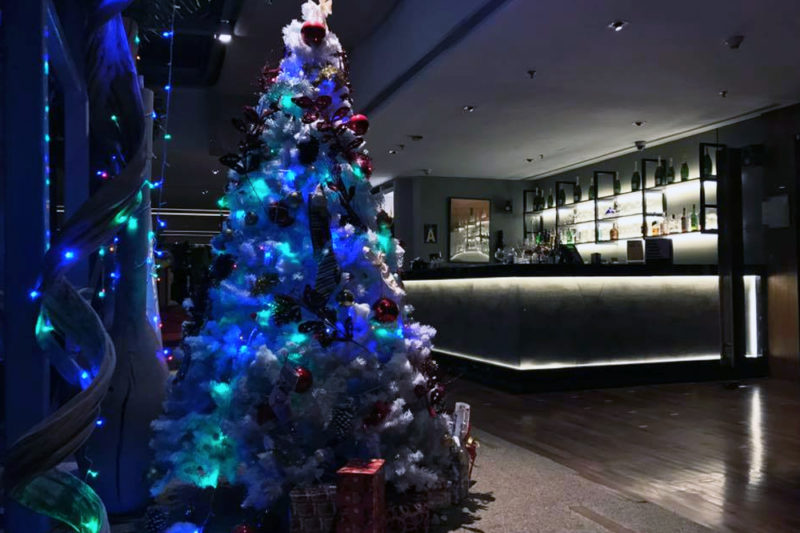 Famous for its farm-to-table approach, Tanzini at GTower takes Christmas dinner into a whole new dimension with its special festive menu. A different take on a traditional dinner party, the 5-course
Bringing a different take to a traditional Christmas dinner party, this 5-course dinner experience is only available on 23rd, 24th and 25th December 2016.
From Crab Timbale to Goose Liver & Saffron Parfait Sorbet, the night is bound to be a flavourful and fresh gastronomy experience for all.
(Read on for our review of the Tanzini Christmas menu)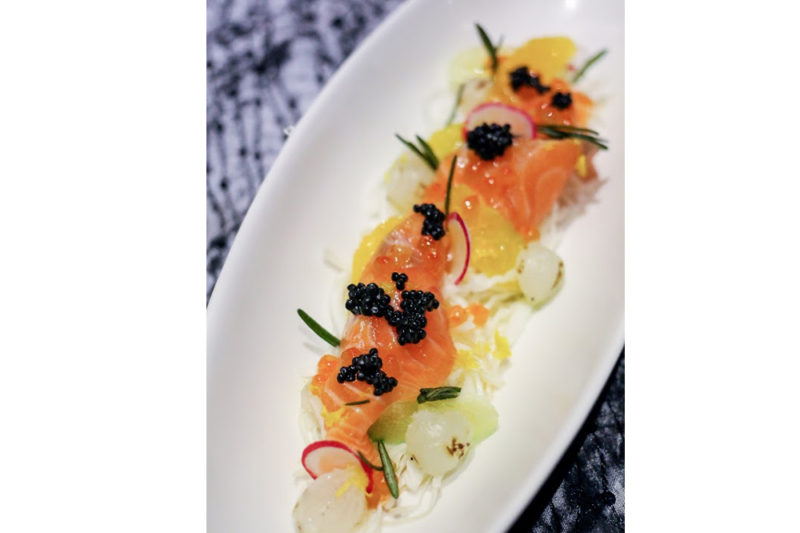 The course starts with a dish of Fresh Trout Carpaccio. The cold starter prepared with fresh trout sashimi and trout roe is accompanied by tangy lemon and orange wedges that balance out the lightly flavoured meat to whet the appetite for the dinner ahead.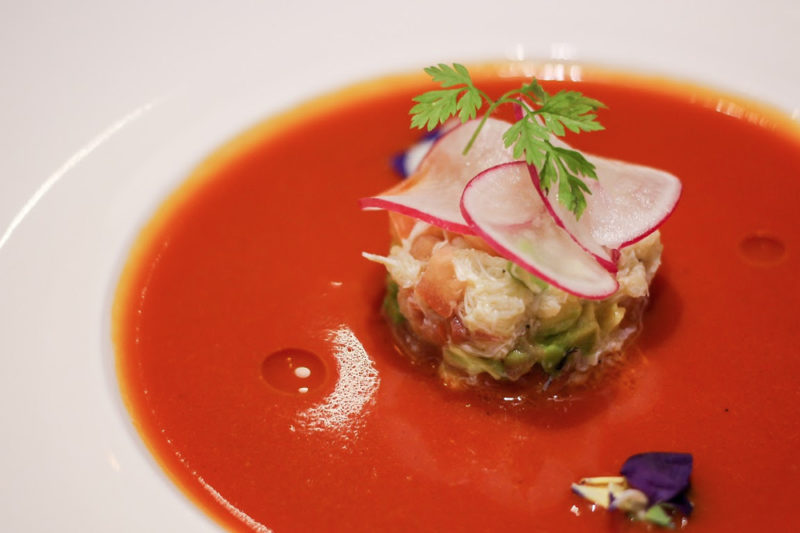 Following the cold starter, Tanzini excites our palate with a spiced and warm Crab Timbale, which is a flavourful tomato soup fueled with sweet fresh crab meat that leaves your appetite flourishing and craving for seconds.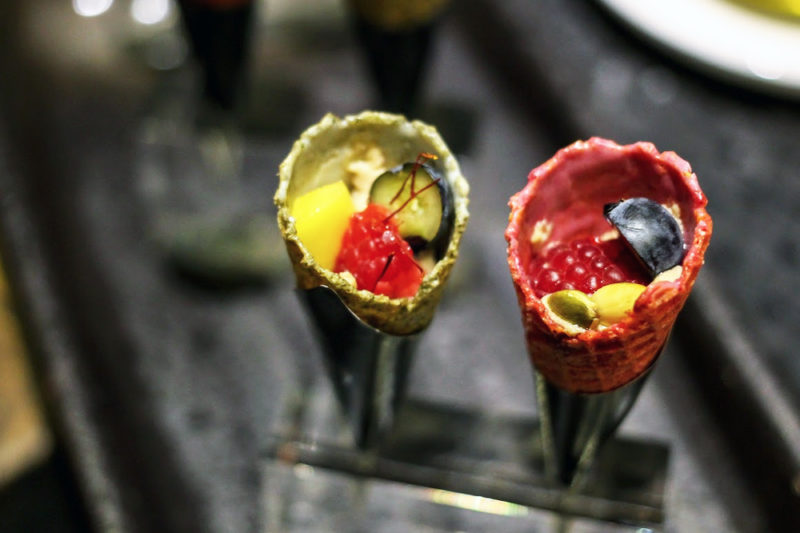 And right before the main course, Tanzini throws another surprise for us – a Goose Liver & Saffron Parfait Sorbet as the palate cleanser. Richly flavoured, yet light and refreshing to the palate, the pungent goose liver parfait notes are brought to a mellow finish with the help of saffron flavoured wild berries.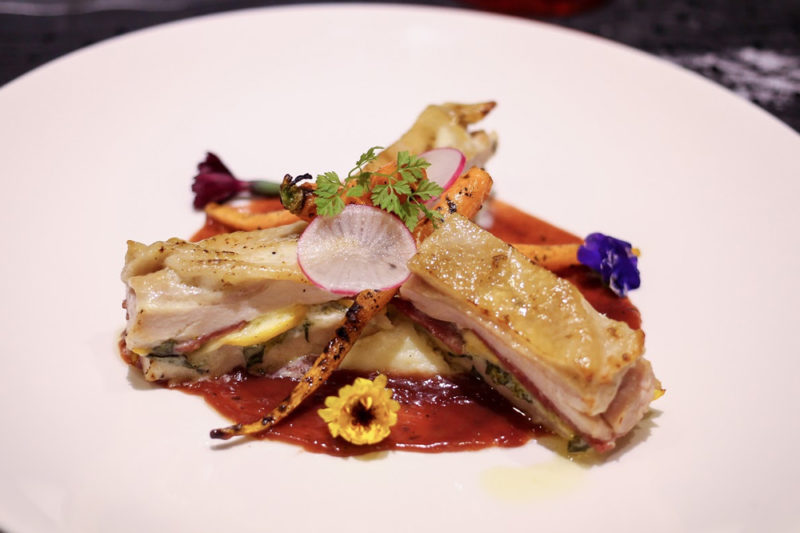 It's not Christmas if you don't have turkey for dinner and that's what we ordered for our main course. The Tanzini's Rolled Turkey is the perfect highlight of the night with perfectly roasted turkey served on a bed of truffle oil infused mashed potato and baby carrots.
With a crispy bite of skin leading to the juicy mouth-watering flesh, there are no hints of the much-worried toughness and bland turkey meat. All you have here is a delightful dance of flavour, texture and spice.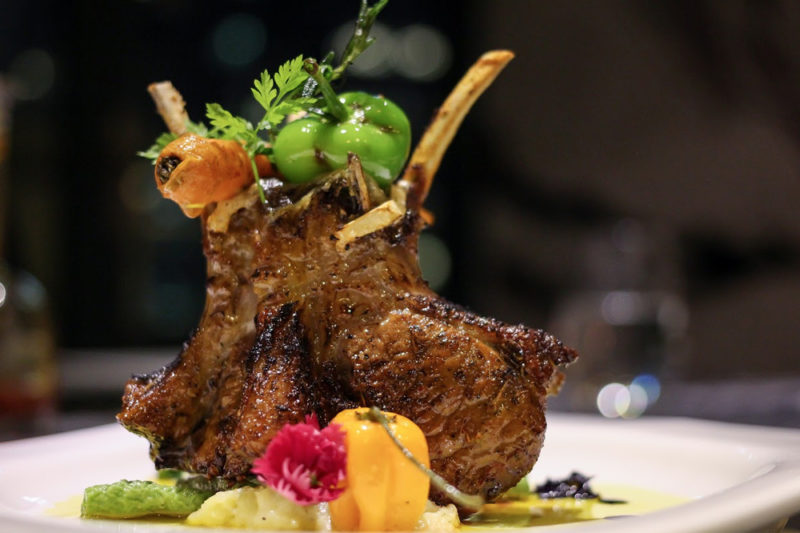 And if you are not a fan of poultry, you can also have the alternative: the Lamb Crown Pot, a marinated rack of lamb served with courgette, almond and feta cheese with a garnish of mint salad.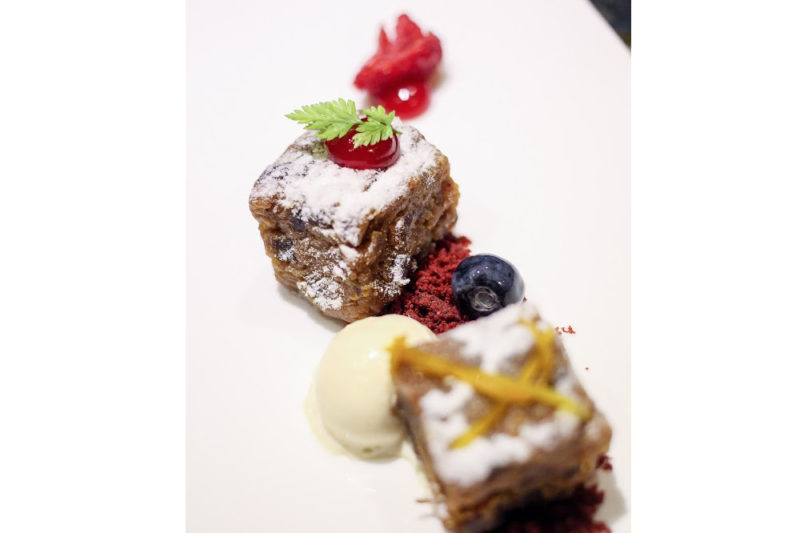 And after polishing off the main courses, it's time for dessert and what's better to cap off the festive night than a hearty slice of traditional Christmas puddingThe meal ends with traditional Christmas pudding.
A chef's special, the pudding is primarily made of dried fruit that has been soaked in brandy for months, prior to baking. Soft, chewy and generous nuances of liquor, the pudding served with mixed berry compote and vanilla ice-cream. The perfect finish for the night!
Priced at RM330nett per person on 23rd & 25th December and RM380nett per person on 24th December, this 5-Course Christmas Menu is available at Tanzini, GTower. For more information and reservations, please call 03 2168 1899 or email [email protected].