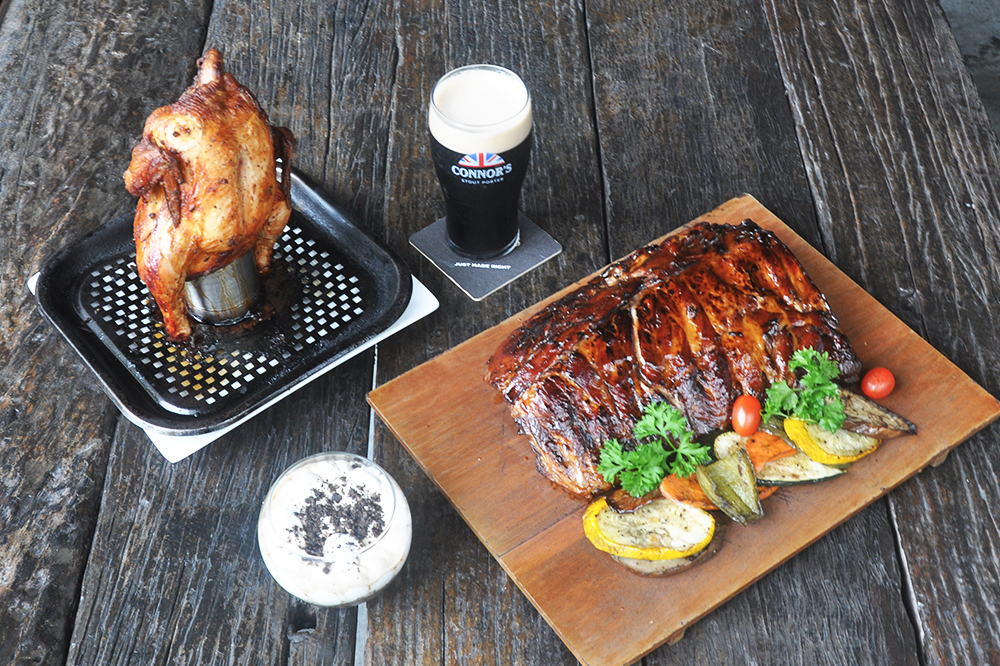 Celebrate the end of 2016 like a true dandy man this year with Connor's Stout Porter as it collaborates with 8 unique restaurants to create a beer infused menu for the festive season.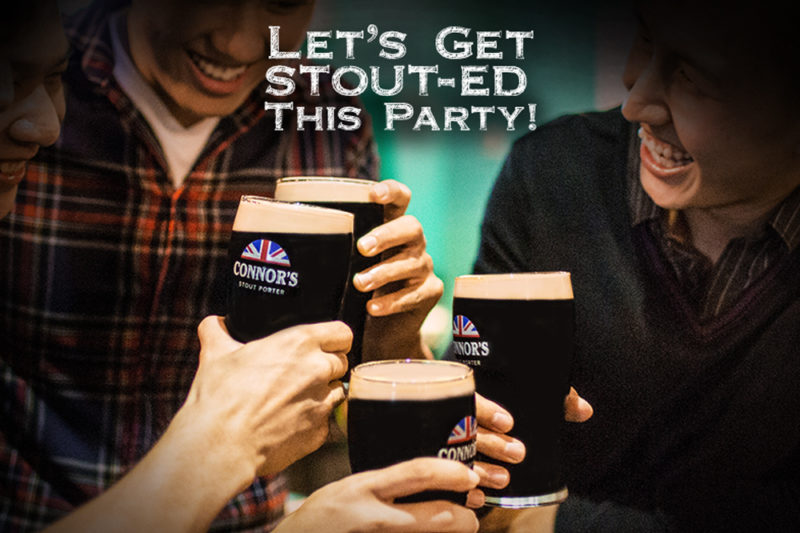 A recipe, inspired by the original British Stout Porter from the 1700s, Connor's Stout Porter has always been one of our go-to beers and this month, we can do a lot more than just drink.
Thanks to the creative minds of 8 restaurants including Hubba Hubba, Black Market Tiki Taka and more, the brilliant dry stout beer has now been infused into a range of delicacies to delight our palates for the festivities.
And here are the 8 brilliant restaurants you can go to try this amazing collaboration:
The BBP at Bukit Utama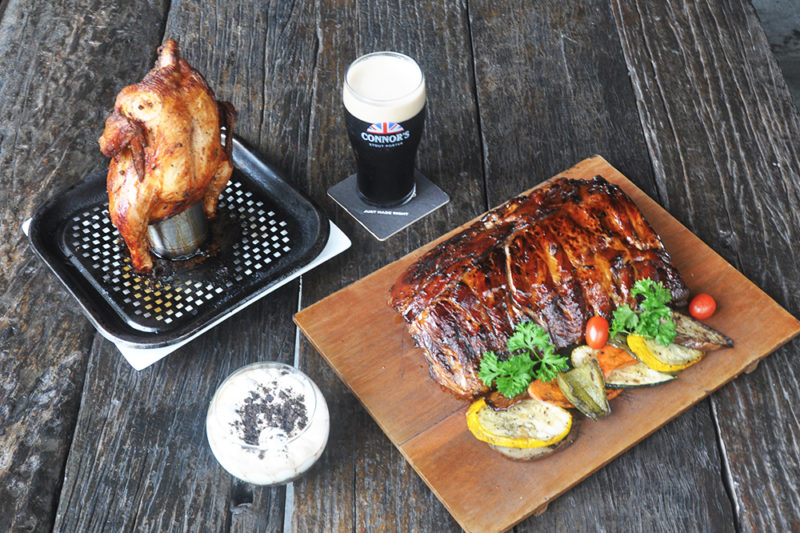 At The BBP, you can find three unique Connor's infused dishes – Connor's Pork Ribs, Connor's Beer Can Chicken and Connor's Mousse. Inspired by the UK, the originating country of Connor's, The BBP emulates the Christmas spirit through its two signature savoury dishes by adding generous amounts of Connor's Stout Porter into its marinade.
Both glazed and cooked over a wood chip fire oven, the two dishes are simply divine on the palate and to finish it off, The BBP offers a beer-infused mousse that is light and fluffy to bring us a warm and loving end to the night.
(Facebook: facebook.com/BBPmalaysia)
Black Market at Kampung Pandan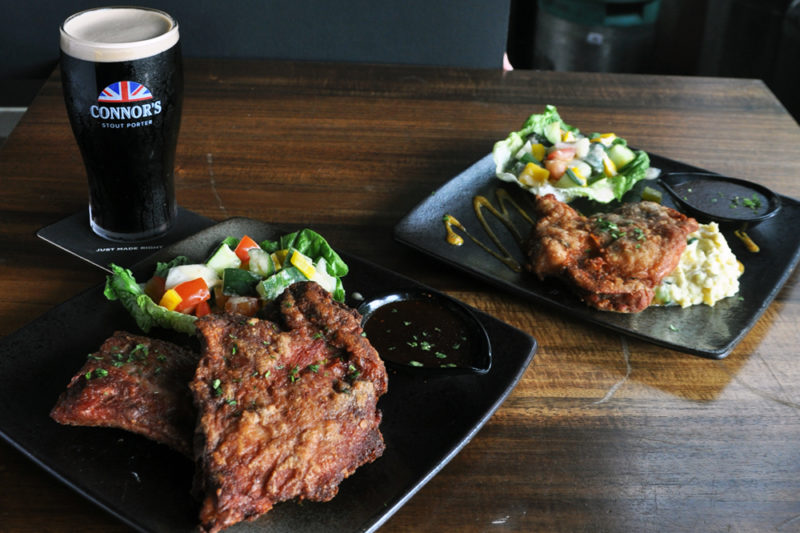 Onto Black Market, the restaurant surprises us with two hearty dish – deep fried pork and deep-fried chicken, both served with Connor's infused sauce. Bringing the three elements of deep-fried food, meat and beer into one ultimate combo, the offerings at Black Market will definitely not disappoint us.
And according to its owner, the best way to enjoy the menu is dip the meat in the luscious sauce, take a bite and finish it up with a sip of Connor's Stout Beer. We couldn't agree more.
(Facebook: facebook.com/blackmarketrestaurants)
Hubba Hubba at Ceylon Changkat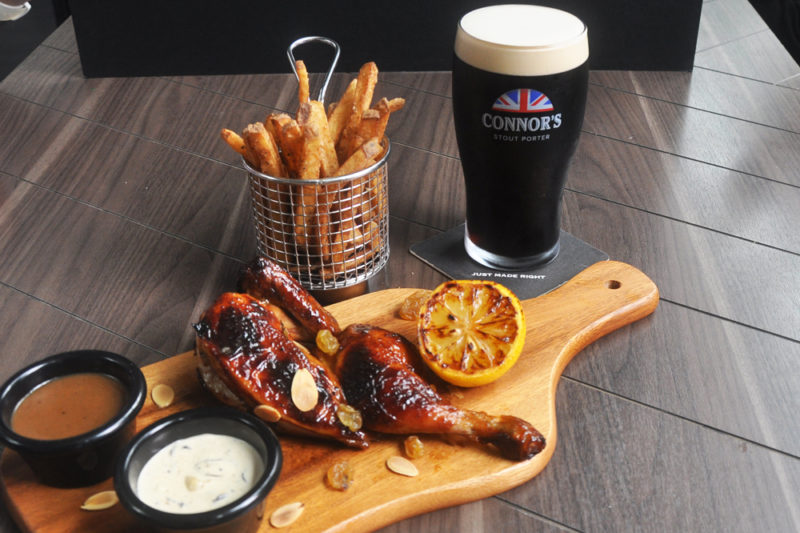 Created to pique the interest of foodies in the city, Hubba Hubba created two dishes for this Connor's experience – 180 Brew Connor's Chicken and Hubba Connor's Lamb Pie.
For the roast chicken, the poultry is infused with Connor's Stout Porter and mixed with traditional English spice to recreate the warm, hearty and rich flavours of Christmas. As for the lamp pie, succulent chunks of lamb are stewed to perfection to create a scrumptious filling for the light and fluffy golden brown puff pastry.
The result? Simply delightful for the palates.
(Facebook: facebook.com/hubbaceylon)
Chapter One at Hartamas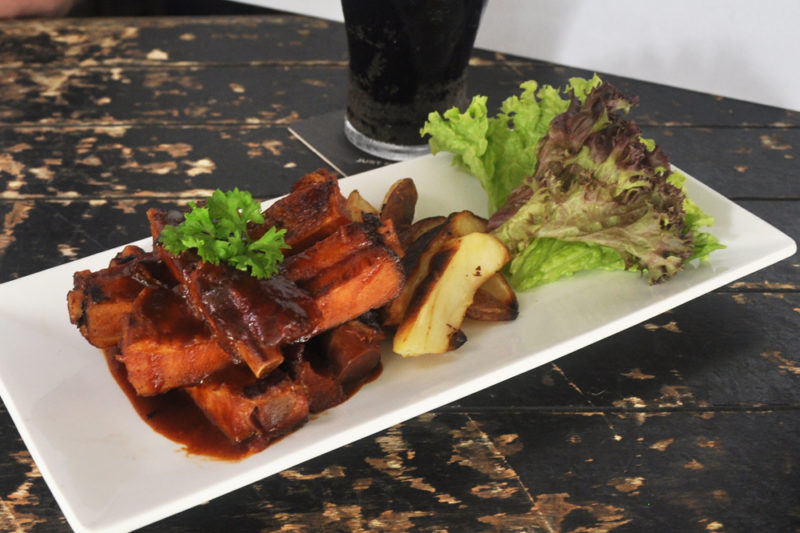 A place that is known for its wholesome menu and fine beverages, Chapter One brings to us two Connor's infused meat delights – the prime beef and braised pork ribs.
Both immersed with rich nuances of the dry stout beer, the dishes are bound to be as delightful as the drink itself and added with Chapter One's very own special blend of spices, dinner here is definitely a fulfilling one.
(Facebook: facebook.com/chapter1bistro)
Meja Kitchen + Bar at TREC KL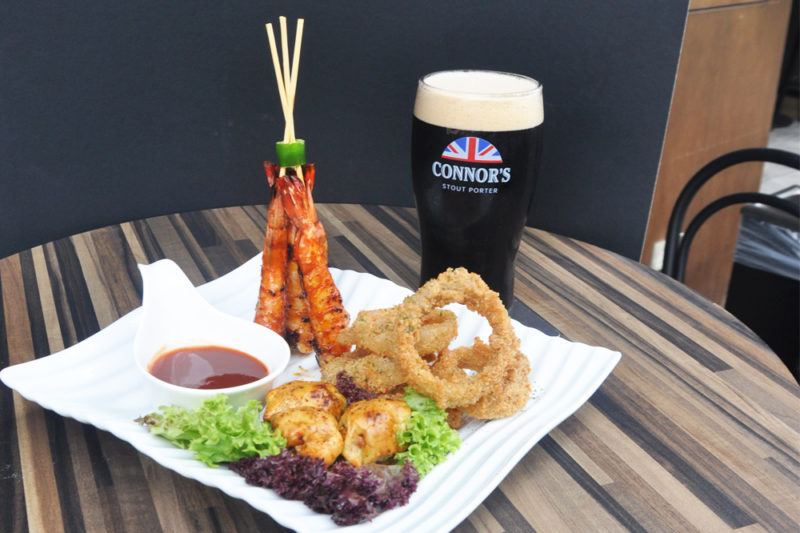 Over in the heart of KL, we have Meja, which is located in the vibrant lifestyle and dining hub TREC – home to Zouk KL and many others.
And to surprise us, Meja has prepared three dishes for The Connor's Experience – Grilled Tiger Prawn, Stew Chicken with Cheesy Button Mushroom and Crispy Onion Ring with Dark Connor's sauce.
Catering to both diners and drinkers of the night, the three are made with one key motif in mind – mouth-watering and crispy goodness –, which is definitely an "A+" in our books.
(Facebook: facebook.com/meja.my)
Nicsmann 1940s by Lewre at TREC KL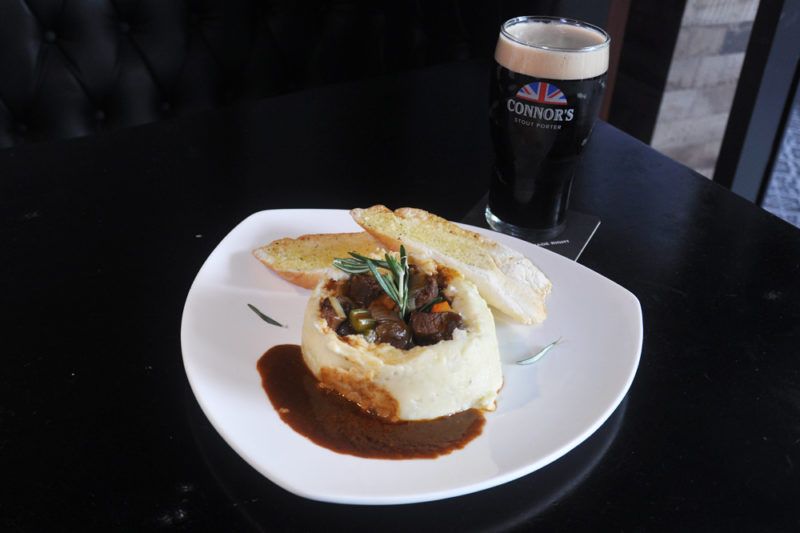 Also another great spot in TREC KL, Nicsmann 1940s by Lewre offers a modern wine and dine experience to KL-ites and this holiday season, Nicmanns is offering a special Connor's Lamb Stew, which is essentially a slow-cooked New Zealand lamb cube dish with Connor's beer and root vegetables, served with a side of garlic bread.
Made as a pairing experience to go with a pint of Connor's, the lamb stew is a melting pot of flavour that aims to excite the night for you.
(Facebook: facebook.com/nicsmann1940s)
The X at Telawi, Bangsar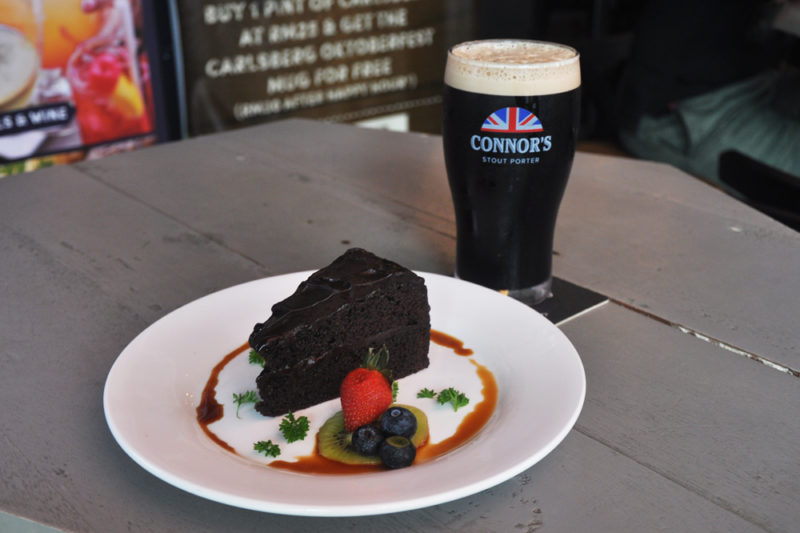 Loved by the locals for its wide variety of cocktails and other alcoholic beverages (Connor's included, of course), The X brings the Connor's-infused chicken spaghetti and Connors chocolate cake to the table for this festive collaboration.
Simple, classic and hearty, the two dishes are definitely a must when dining at The X for the month of December because who can say 'no' for a tasty plate of pasta with beer flavours?
Tiki Taka at Medan Damansara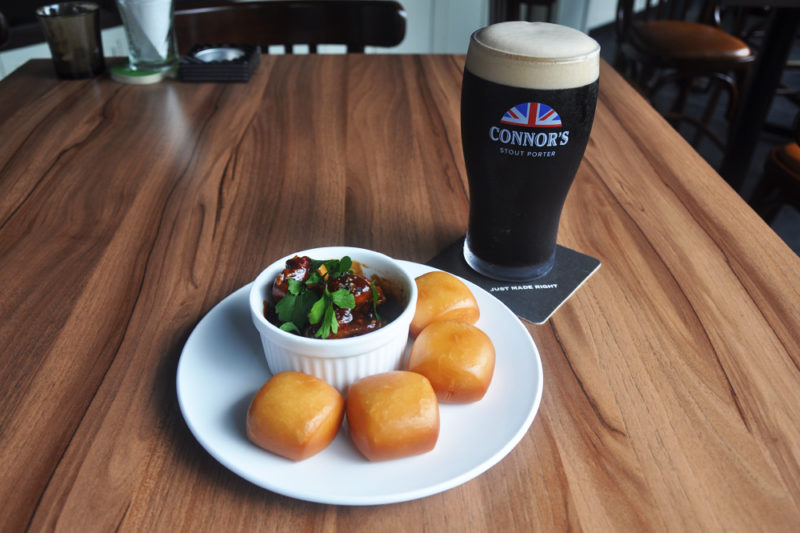 Like any good festive dinner, a stew is a must and Tiki Taka adds a Eurasian flair to create the Connor's Chicken Semur for this dining collaboration.
Combining the best of East and West with a touch of dry stout beer, the dish is a spicy and peppery stew served with succulent chicken breast and a side of deep fried mantou buns. The best part is the Siracha sauce used to marry the beer nuances to the classic Eurasian delight – truly a work of art for the dining table.
(Facebook: facebook.com/tikitakamy) 
And if you are planning to head to one of these eight restaurants, be sure to utilise the free GRAB Car rides provided by Connor's. Simply enter the code "GRABCONNORS" to be eligible for the rides.