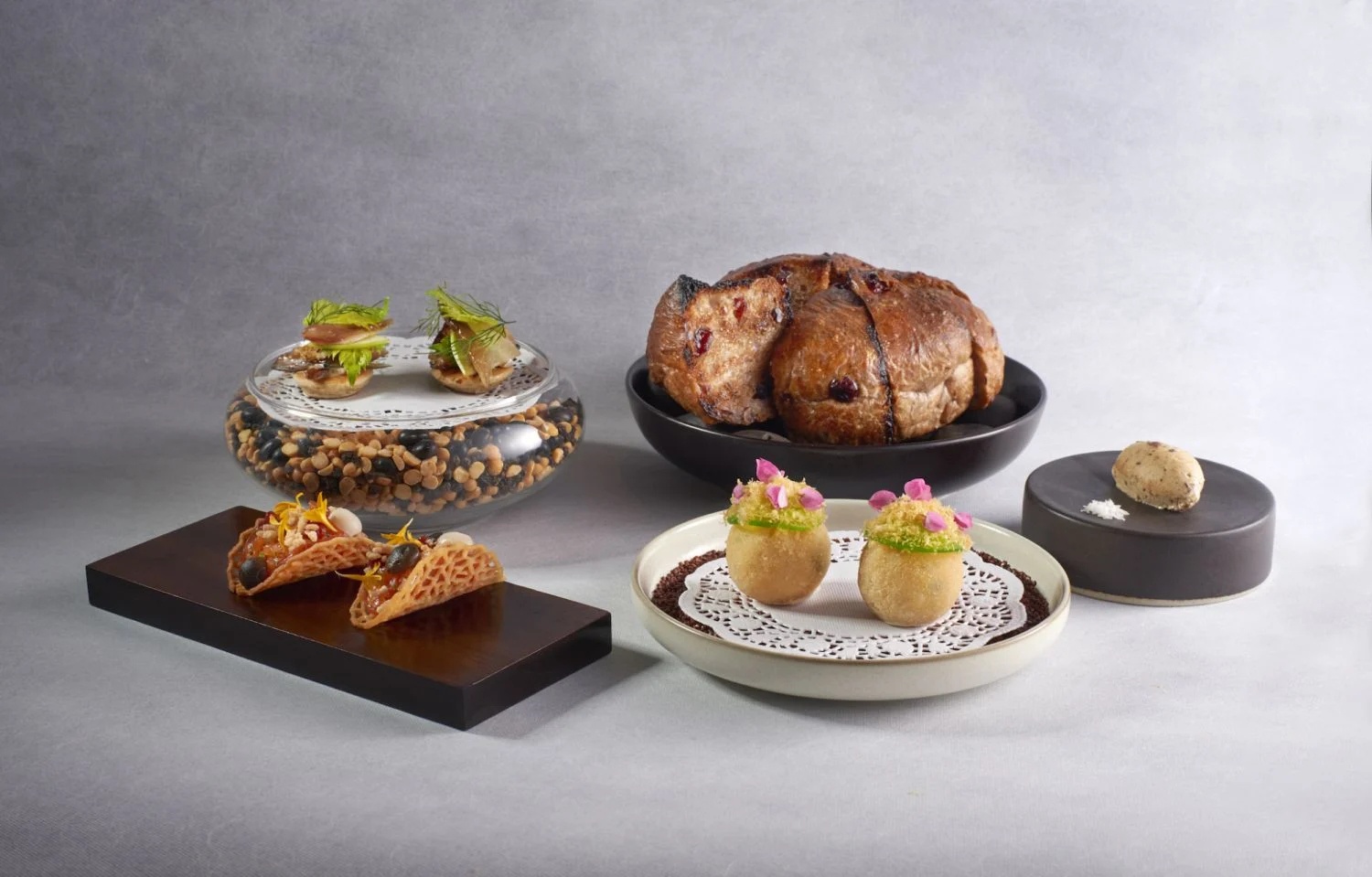 Christmas is one of the biggest festivals, celebrated in towns and cities all over the world. It is also an important occasion where families gather together to exchange greetings and reconnect with each other after a long time.
We are here to help you sort things out if you are a little vague on how to spend quality time with your family. These boutique hotels do not only cater a luxurious experience, but also give a unique twist to your Christmas day with their cordial yet unconventional offerings — not to mention the exceptional accommodation if you are looking to spend a day or two with your family.
The Chow Kit — an Ormond Hotel (@ormondhotels)
View this post on Instagram
Named Malaysia's Leading Boutique Hotel 2022 for the second consecutive year, expect nothing less than impressive from The Chow Kit — an Ormond Hotel. Exuding old-world glamour with an interior design inspired by film noir, the tastefully-constructed hotel is where you savour gourmet Christmas menu with a film-like interior design to match. Here, you will be served with fusion cuisine combining modern flavours and Malaysia taste — think about the combination of chargrilled Hokkaido Scallop, A5 Wagyu Fried Rice and Grilled Chicken with a hearty Pumpkin Soup.
Menu: Festive Menu
Price: RM228++ / person
Rerservation: contact +603 2778 6688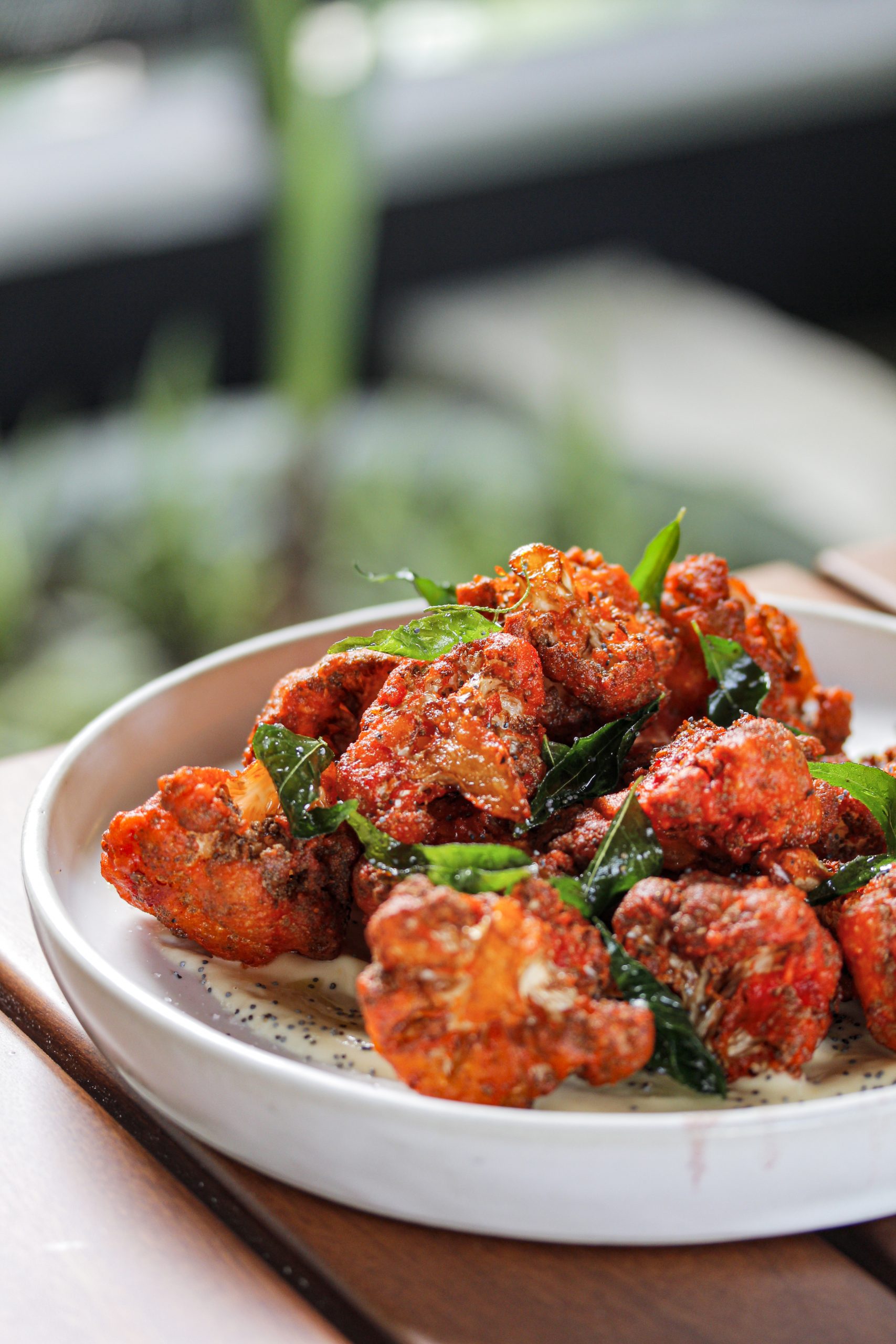 Forget about the traditional English dinner. At Monroe, you can look forward to an American Christmas fare with a creative brew of Italian, Jewish, Mexican and Asian flavours, where you will be pampered with lip-smacking delicacies like Beef Schnitzel, Indian-Spiced Cauliflower and Sticky Toffee Pudding with an aromatic cardamom-toffee sauce.
Menu: Christmas Menu
Price: RM100 for 1 person; RM350 for 2 persons, plus a bottle of wine
Reservation: +60327721314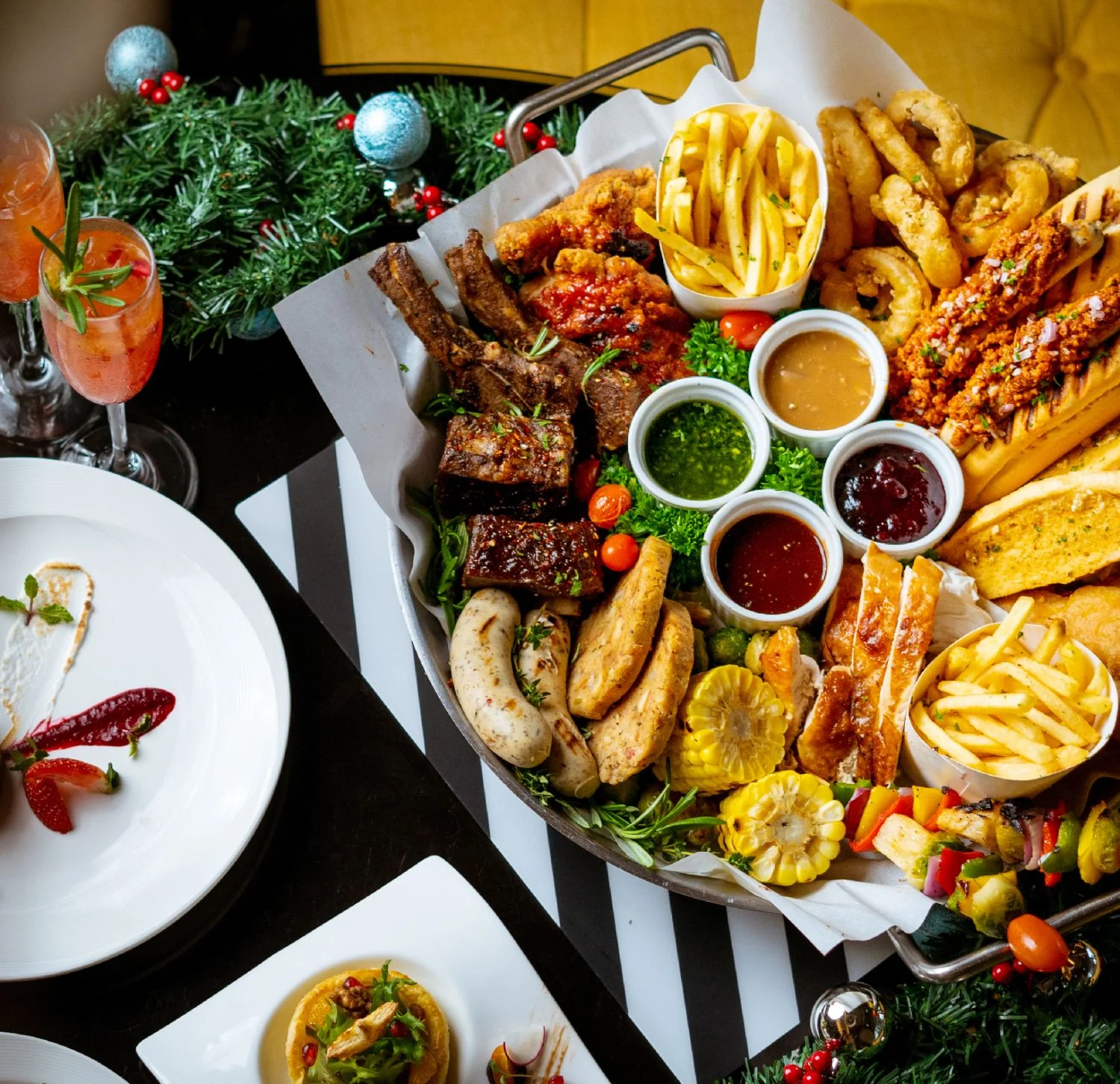 Imagine gorging on the succulent roasted leg of lamb that is grilled to perfection while being surrounded by the swanky interiors illuminated with mid-century copper sputnik chandeliers at Brasserie 25. After a sumptuous celebration, adjourn to Man Tao Bar for mellowly pleasant Prosecco or a unique festive drink concocted by the Hotel Stripes mixologist team.
Menu: Festive Chill & Grill
Price: RM150++/person
Reservation: [email protected] or WhatsApp +60 17 395 5865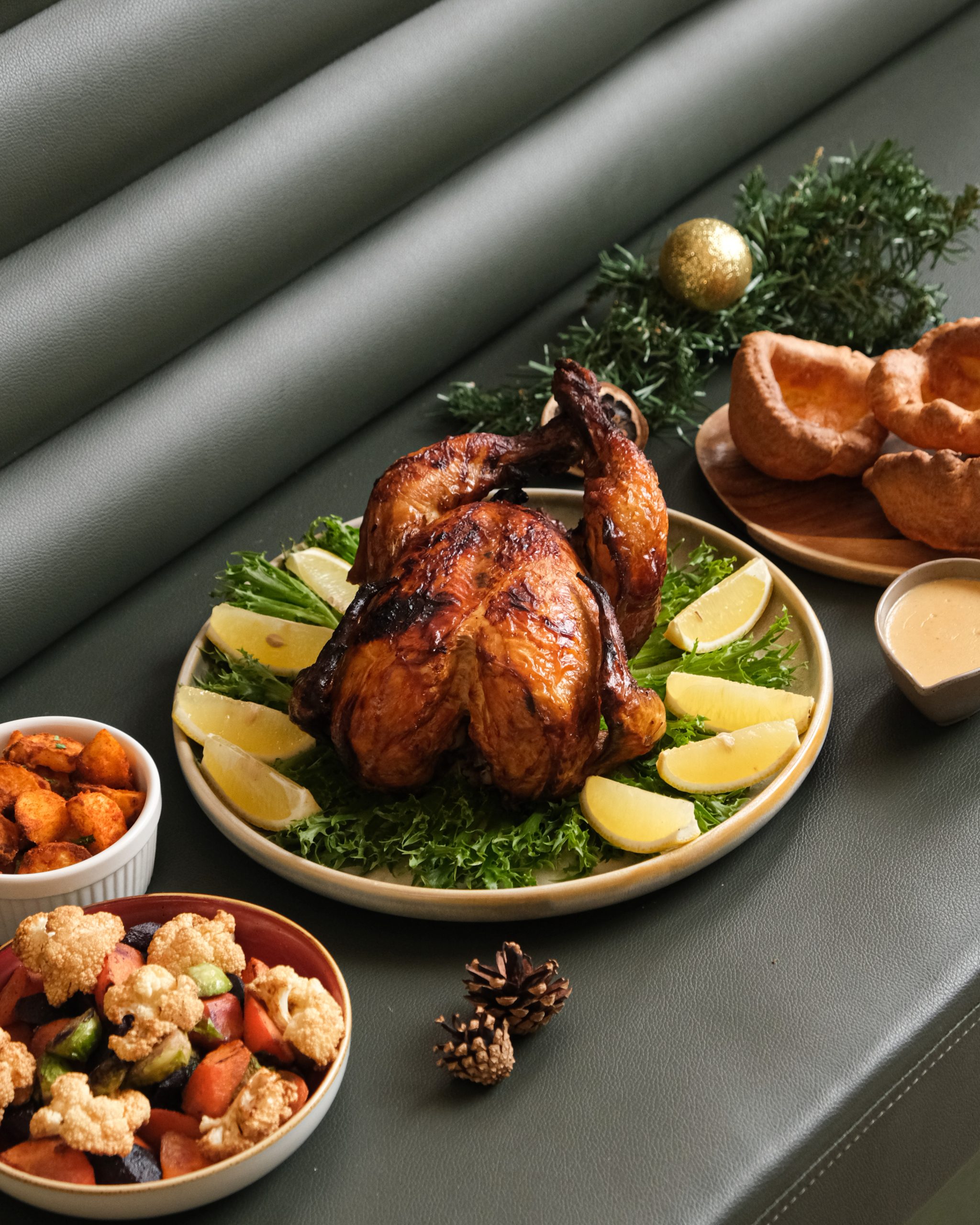 Indulge in Hollywood glam with Allo by the Owls cafe (@allocafe.kl). This holiday season, the contemporary cafe nestled within the Ami Suites boutique hotel transports its patron back to the "Golden Age of Hollywood", while plating up Christmas staples including Roasted Chicken, Roasted Vegetable, Cajun Spice Potato Wedges and Yorkshire pudding. Just get your camera ready and capture the beautiful interior design that is furnished with aesthetically-pleasing pastel hues and abstract minimalist art.
Menu: Allo Christmas Menu
Price: RM118/2-3 persons
Reservation: WhatsApp 017-6369953
The Ruma Hotel and Residences (@therumahotel)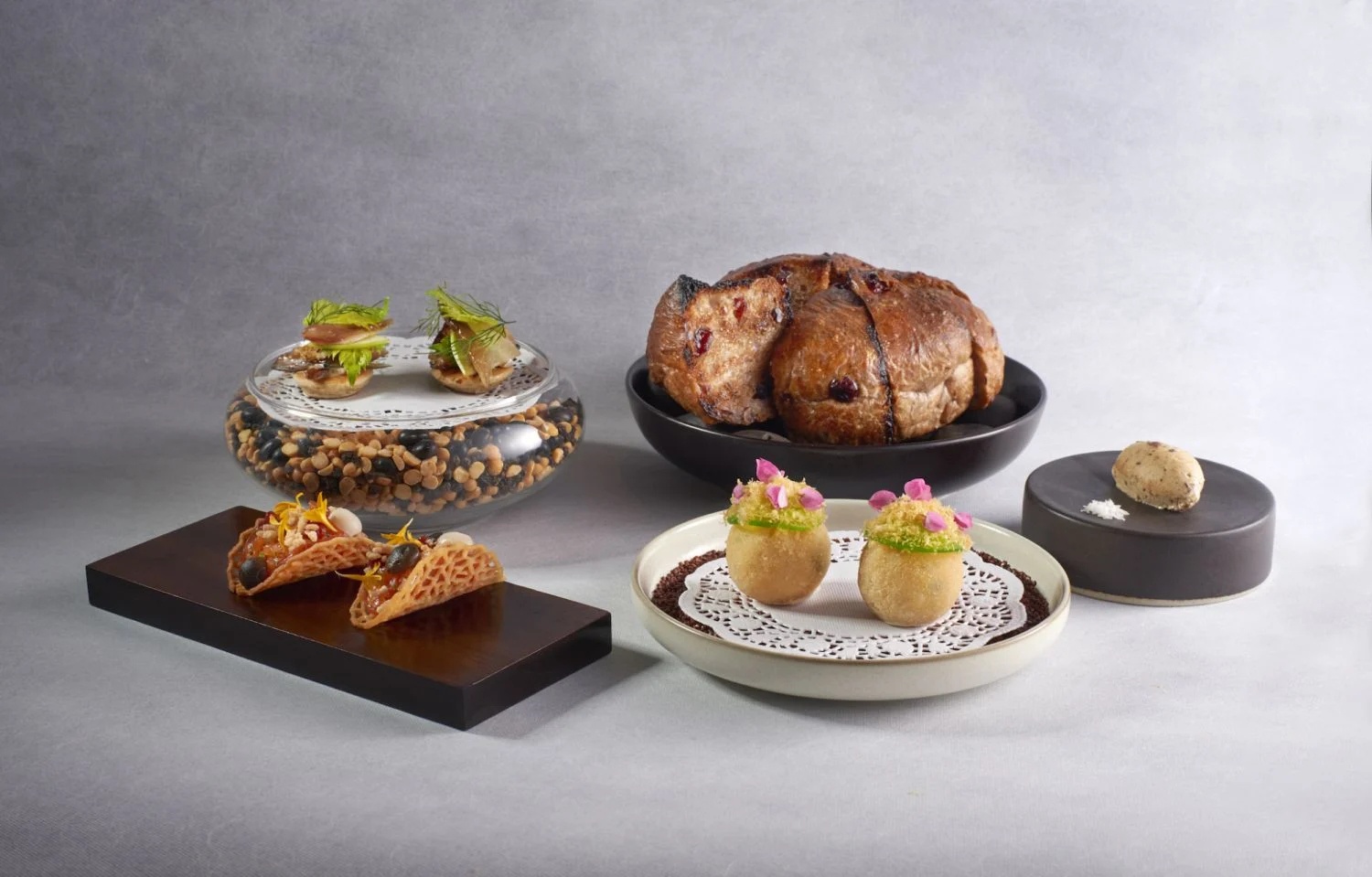 This 5-star hotel should be on your radar if you are on a lookout for stylish-looking place for Christmas celebration. Taking cue from 'rumah' (home), the lodge located at Jalan Kia Peng oozes a mixed of cordiality and regalness upon entry, thanks to the interiors in heart-warming tone and "Kebayaku" — an attention-riveting centrepiece designed by famous local designer Bernard Chandran. The offerings? Yuletide must-haves served with luxury ingredients like Hokkaido Scallop with White Corn, Homage Guy Savoy with Artichoke & Truffle Soup and French Seabass with Madagascar Vanilla.
Menu: Christmas Dinner menu
Price: RM450 nett
Rerservation: theruma.com or +60 3 2778 0735