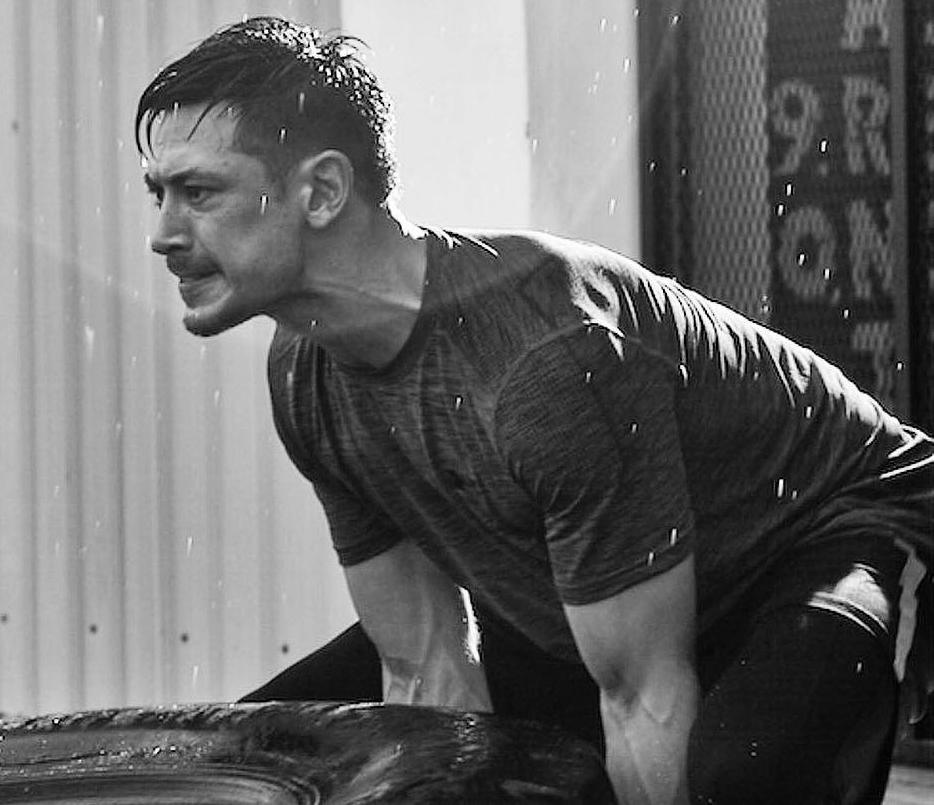 After appearing onstage as a dashing evil wizard Abanazar in a restaging of Enfiniti Academy's Aladdin — A Musical Comedy, there isn't much that Peter Davis cannot do. The British and Malaysian descent actor, MMA fighter, model and a father of two shares with us a few tips on leading a well-balanced life.
Under Armour Test of Will is a platform where you push your limits of strength, endurance and power. Do you mind sharing with us your daily endurance and stamina exercise?
Stamina is different from endurance. Stamina is your maximum capacity and endurance is focused on maximising time irrespective of capacity at which a given group of muscles is performing. Endurance can be attained through cardio training and if I need muscle endurance, I do more weights. I also spend a lot of time doing push-ups and I do explosive fast push-ups. It is similar to my cardio training. I enjoy running at a fast pace too and also explosive sprinting which is quite useful for Test of Will.
How did you prepare yourself mentally for Test of Will 2019?
My key was to stay focus on achieving my goals. My journey to mentally prepare myself for Test of Will 2019 was similar as to how I would prepare myself for any martial arts competition.
What do you think is an ideal diet plan?
Always go with something that works for you. Everyone's body is different. Select whichever is suitable for your body type and activities that you do. Always bear in mind not to have too many calories intake or calories deficiency in your diet. It is good to have enough fibre to clean your body out and include sufficient amount of meat for protein in your diet.
Your last fight against Shannon Wiratchai at One Championship – Unbreakable Warriors was a tough one. How do you bounce back from failure?
For me, that was quite tough but at the same time, I enjoyed it. I was pushed to the limits running 105% of my ability when I was in the cage. I was tired and exhausted due to the weight category, diet plan and a lot of things were not on my side. I usually weigh 73kg, but while preparing for the fight, I weighed over 3kg above my usual weight. To lose that extra weight, I did not eat any food, which was a bad idea.
By the time I got into the competition, I was already exhausted. It did not help that I broke half of my face before the fight. I was exhausted, yet I remained focus. I had a strong will to beat this guy, though I burst my eardrum along the way. Though the result was not on my side, I still felt that I have won, because I put in that extra effort. I decide to look at the positive side of things and from the experience I've learned from, I can now strategise better for my next fight.
How do you manage your time between your career and your family?
Being a father is my priority. There are times when I am strict and want things done my way. Kids want a lot of things for themselves and as a parent, I always believe it is also my duty to guide them in the right path so that they can grow up well. I also choose to be hands-on with my kids to mould them to be good people and I begin to see the results when my kids are on their best behaviours. It can also take a lot of my energy, as they are still in school and I have to find time in my busy schedule to hang out with them.
Out of family, I focus on myself and the career that I'm building. I enjoy acting as it is a chance for me to come out of my shell and get into character. For example, for the role of evil wizard Abanazar, I got to put on a different hat and play an interesting character and I found it pretty relaxing.