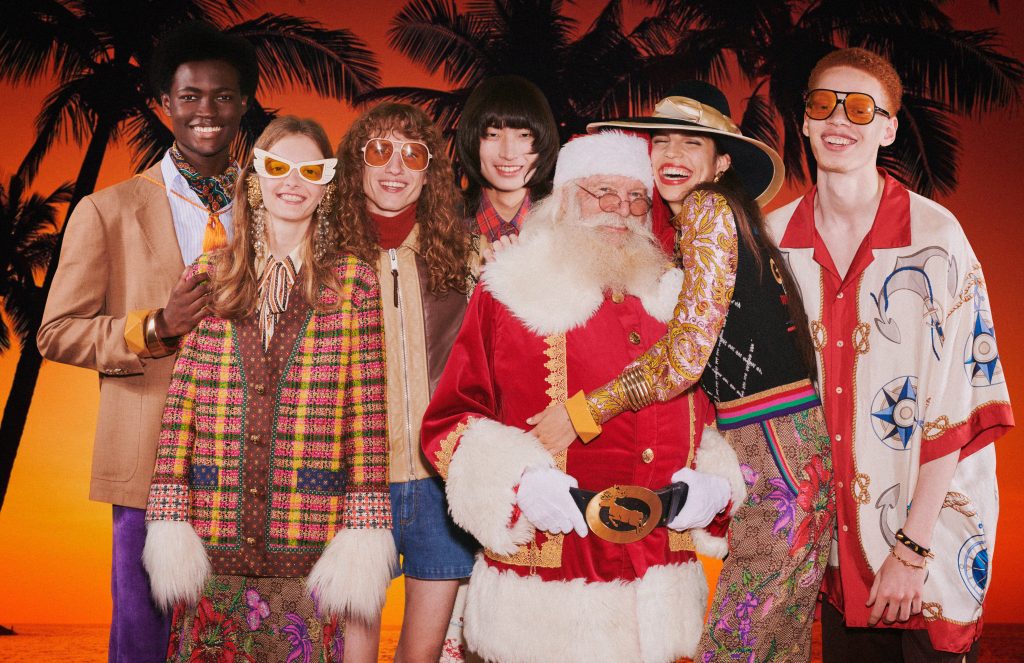 There is never a dull moment when it comes to Gucci. This holiday season, the Double G brand continues to explore the colourful patrimony and the inspiring imagination of Alessandro Michele with its sybaritic Gift Giving 2019 campaign.
Themed unconventional winter sun break, the campaign is set at a ready-made cruise liner stage set where an eclectic group of passengers in elaborate get-ups abound. Conceived by the Italian house's creative director and lensed by frequent collaborator Harmony Korine, the set exudes a balmy vibe in the midst of wintertime.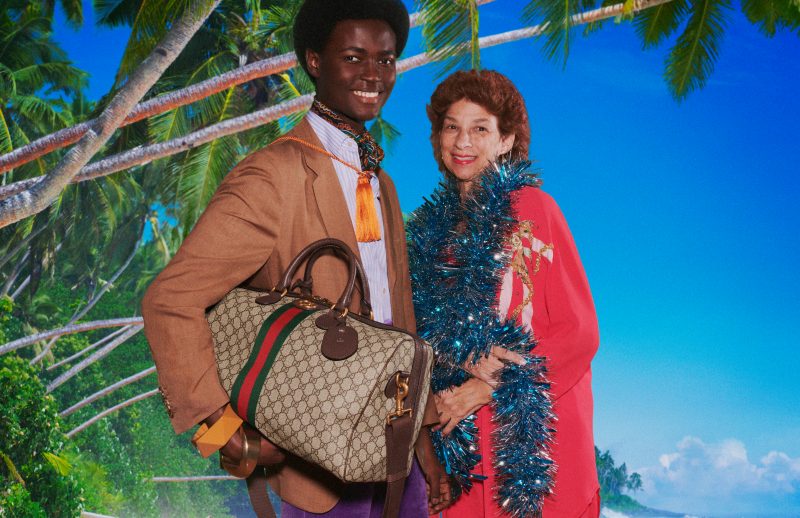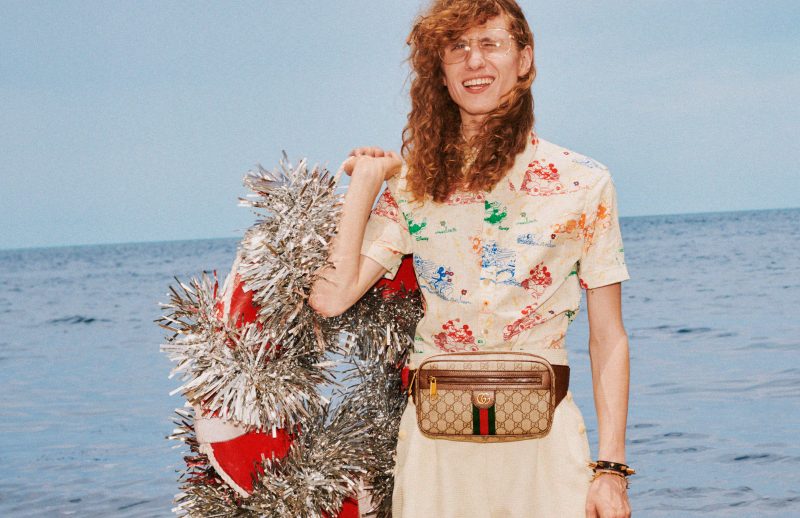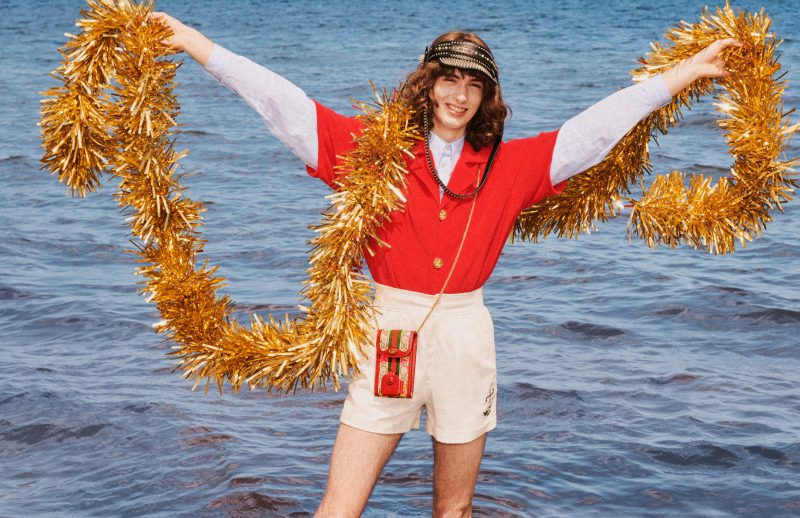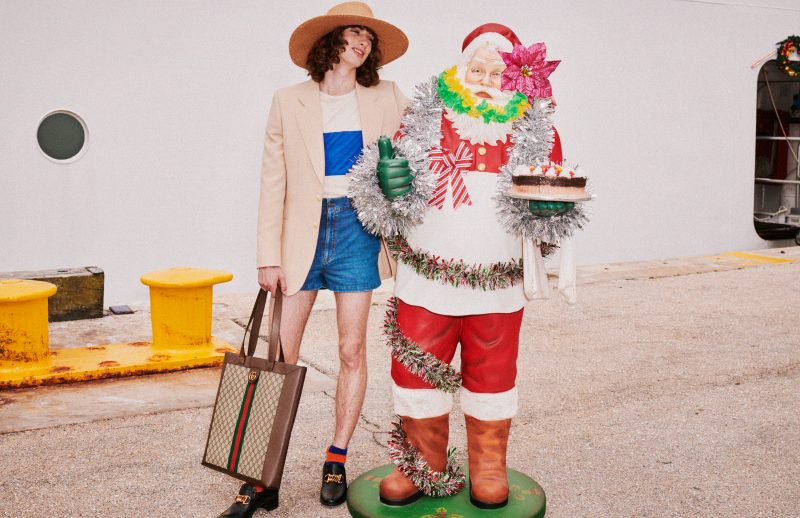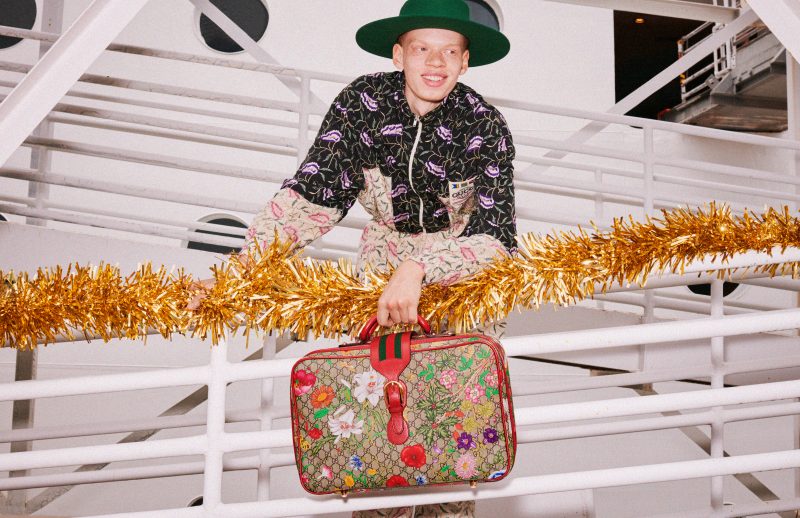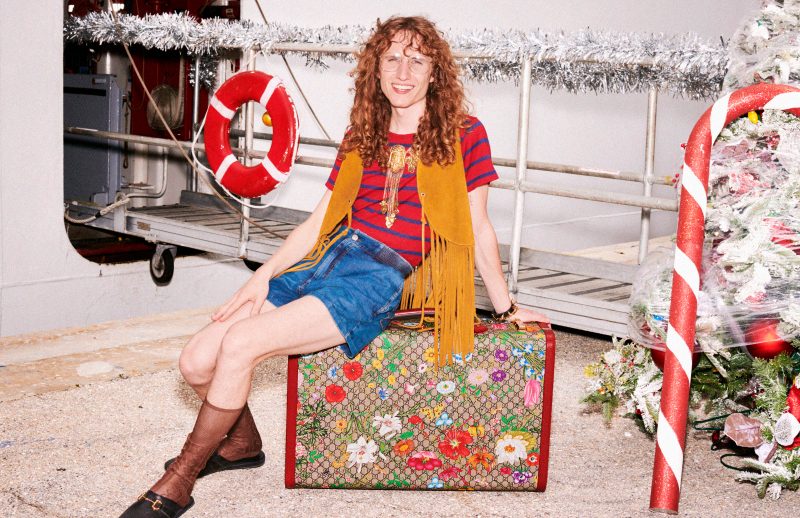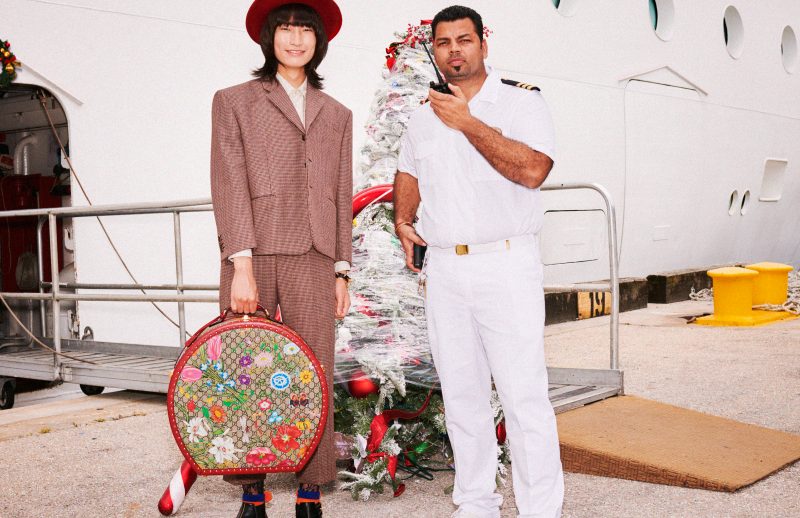 Perfect for a getaway, the festive items capturing the mood of the holiday let the travellers embrace a distinctive holiday in style. It includes a legion of fascinating fashion must-haves like Ophidia GG bags, Mask sunglasses, silver letter jewellery, Screener GG sneaker, luggage as well as some logo-laden and Gucci stripe-decorated looks.
To celebrate the coming festive season, Gucci has also created an Augmented Reality portal on Gucci App and Snapchat where users can discover a virtual psychedelic tropical island that alludes to the scenery of the holiday campaign. Gucci fans can also immerse in the beauty of tropical island via face filter and stickers on Instagram. Alternatively, experience the Gift Giving line on the Italian fashion house's microsite.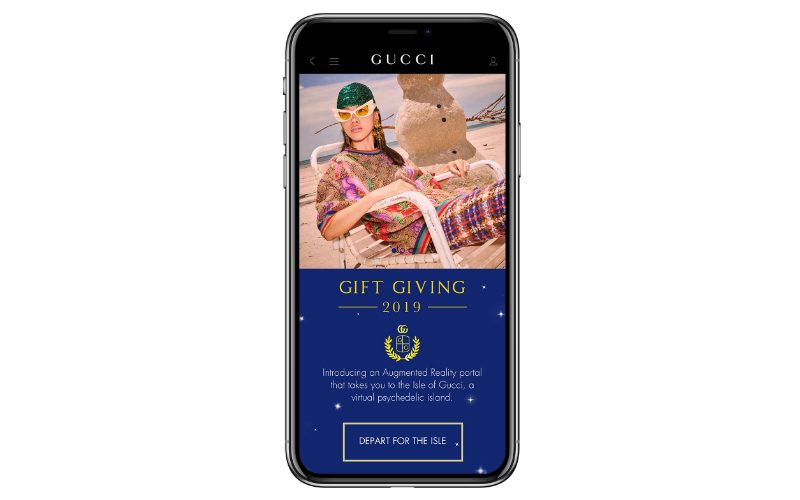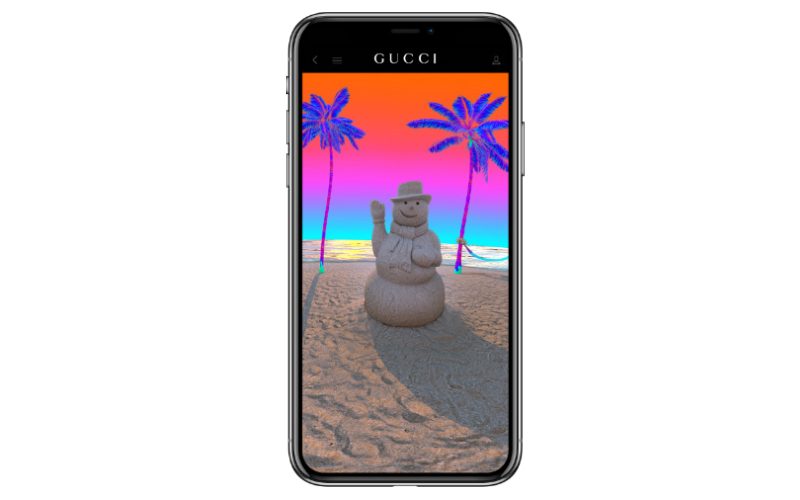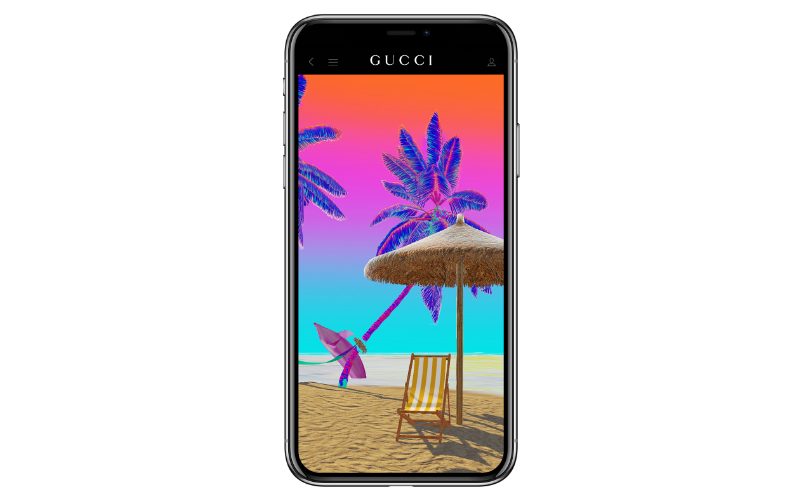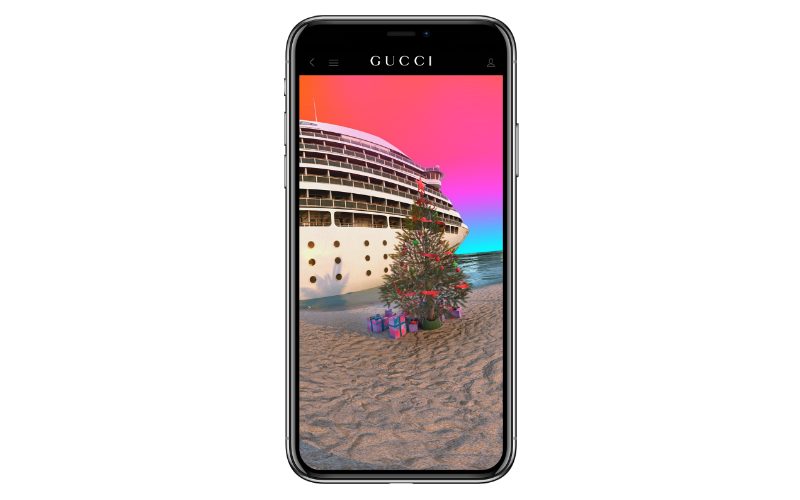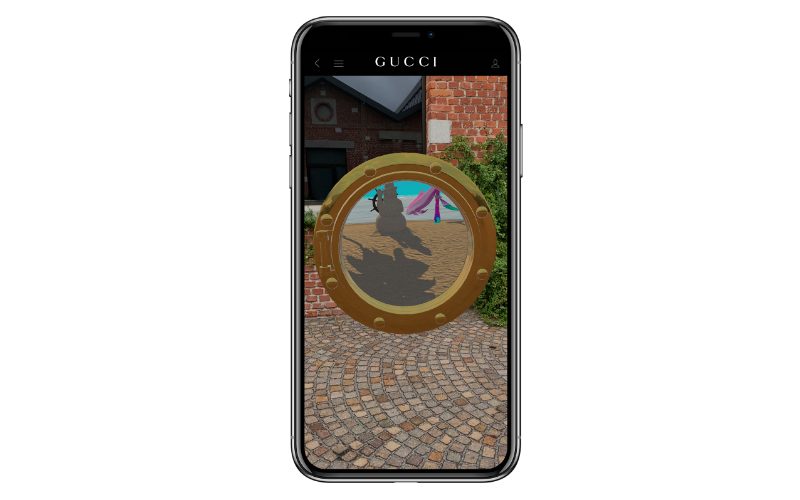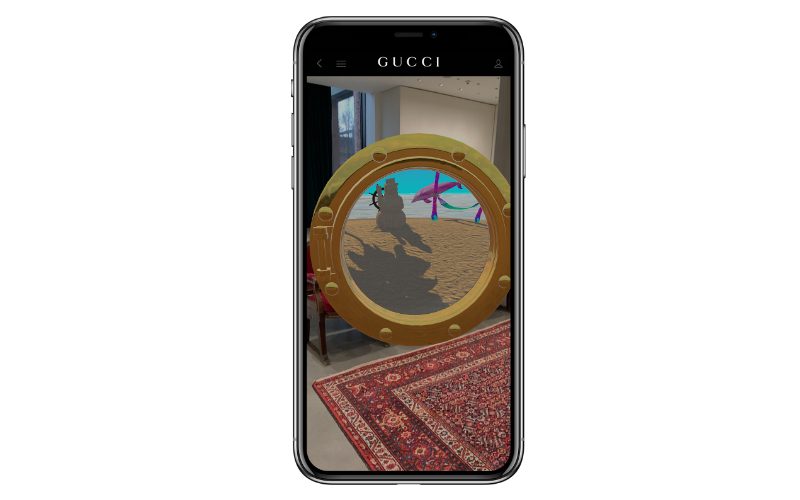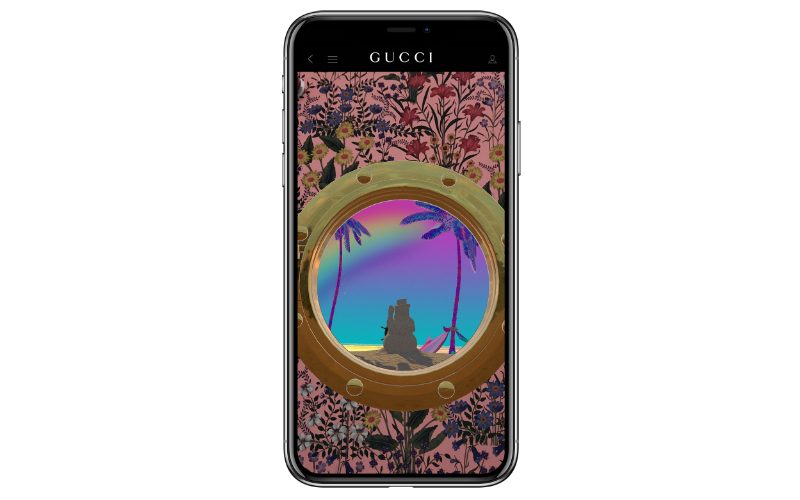 Aiming to bring the shopping experience up a notch, Gucci presents Gucci Pin, taking inspiration from the pins on interactive digital maps, which will set up ephemeral retail spaces around the world over the next year. The first phase exclusively for the holiday will roll out in Hong Kong Canton Road, Fukuoka Iwataya in Japan, Seongnam Hyundai Pangyo in Korea, Denver Cherry Creek Shopping Center in the US and Paris Galeries Lafayette in France.
Discover more about the Gucci festive gifts here.