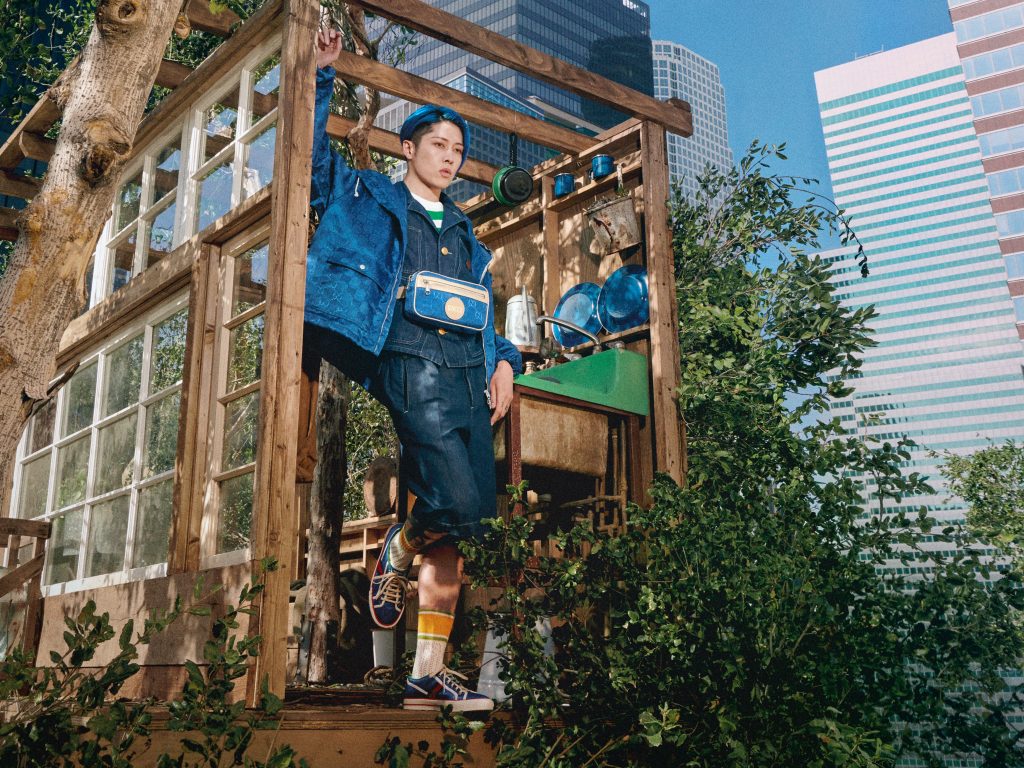 Continuing to push its agenda of sustainability, Gucci launches Off The Grid. It is the first child from the Gucci Circular Lines, an initiative created to support the House's vision for circular production, designed by Alessandro Michele.
A genderless creation, the collection comprises luggage, accessories, footwear and ready-to-wear. Recycled, organic, bio-based and sustainably sourced materials lay the foundation for the collection including ECONYL®, regenerated nylon; metal-free tanned leather; recycled polyester thread and linings; recycled brass, gold and Palladium hardware coating; and solvent-free adhesives.
Along with the launch of Off The Grid collection, Gucci has also released a global campaign featuring a cast of incredible talents, shot by long-time collaborator Harmony Korine.
Dressed in a melange of subdued pieces, the city dwellers, including legendary actress Jane Fonda, Japanese guitarist Miyavi, environmentalist David de Rothschild, "Old Town Road" rapper Lil Nas X and "1950" singer King Princess are seen posing around in a treehouse. The rustic structure that is erected in the heart of modern metropolis creates a striking contrast, portraying the hankering of the dwellers to live off the grid.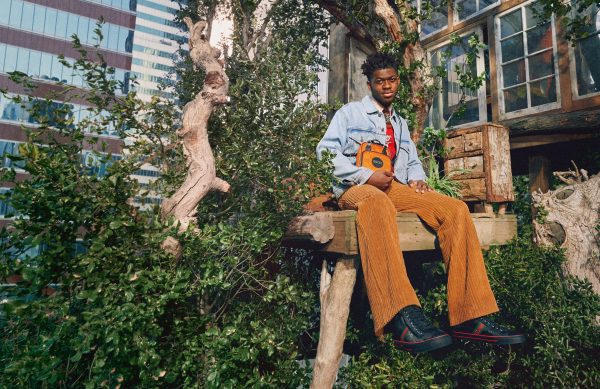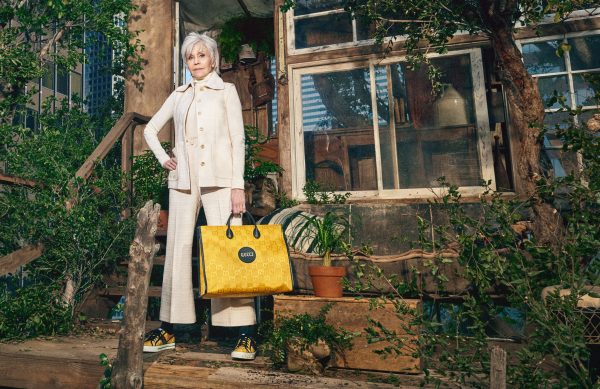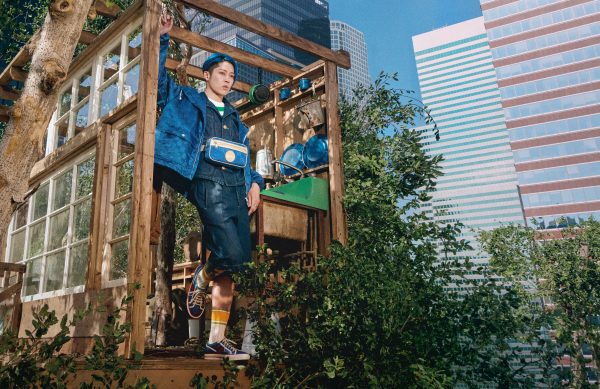 Aside from the captivating campaign, The Gucci App is also dedicated to the launch with a special section that allows the users to participate in a themed quiz that centres around the collection and its circular production process.
Before this, Gucci has also launched a new Instagram profile at @GucciEquilibrium and refreshed its Equilibrium website to underline the House's ongoing commitment to generate positive change for people and planet.
Creative Director: Alessandro Michele
Art Director: Christopher Simmonds
Photographer/Director: Harmony Korine
Talents: Jane Fonda, Lil Nas X, King Princess, Miyavi, David de Rothschild
Make Up: Thomas de Kluyver
Hair Stylist: Alex Brownsell
VIDEO MUSIC
"I CAN SEE CLEARLY NOW"
(J. Nash)
© 1972 Nashco Music Inc / Ashco Music Inc / CP Masters BV
Courtesy of Warner Chappell Music Italiana Srl
(P) 1972 Sony Music Entertainment UK Limited
Courtesy of Sony Music Italy S.p.A