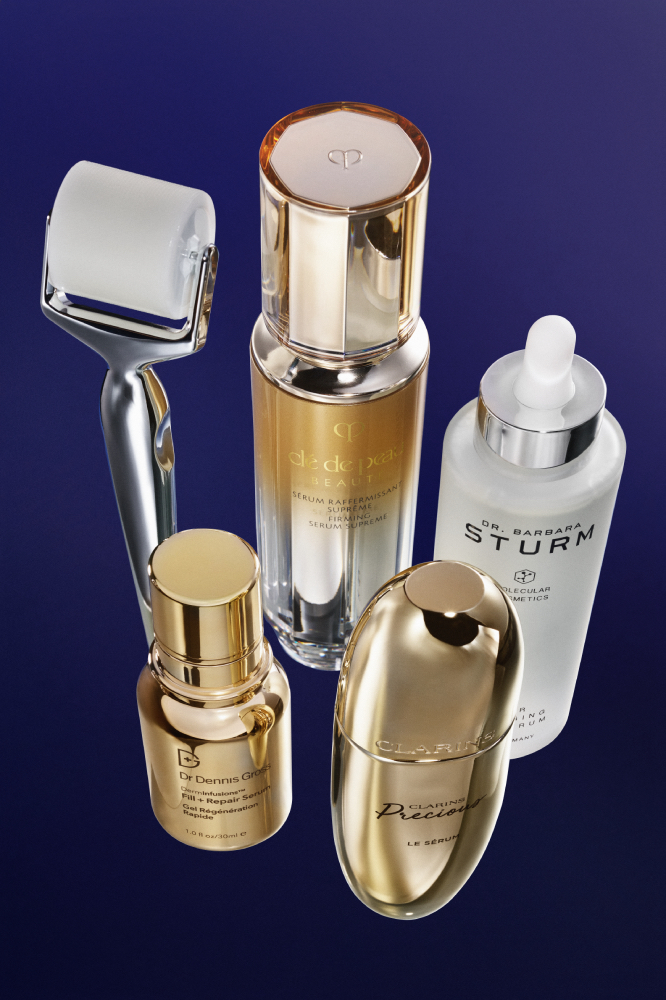 From top clockwise: Clé de Peau Beauté Firming Serum Supreme, Dr. Barbara Sturm Super Anti-Aging Body Serum, , Dr. Dennis Gross DermInfusionsTM Fill + Repair Serum, NAIIAN Hyaluronic Acid Microneedle Rolling System.
Can skincare products be a complete substitute for aesthetic treatments done by a doctor? Frankly, not a chance. Can it mimic an aesthetic treatment and produce similar results? Yes, albeit slowly and close enough without having your colleagues brewing suspicion when gathered at the water cooler.
Continue scrolling down for some of our new grails.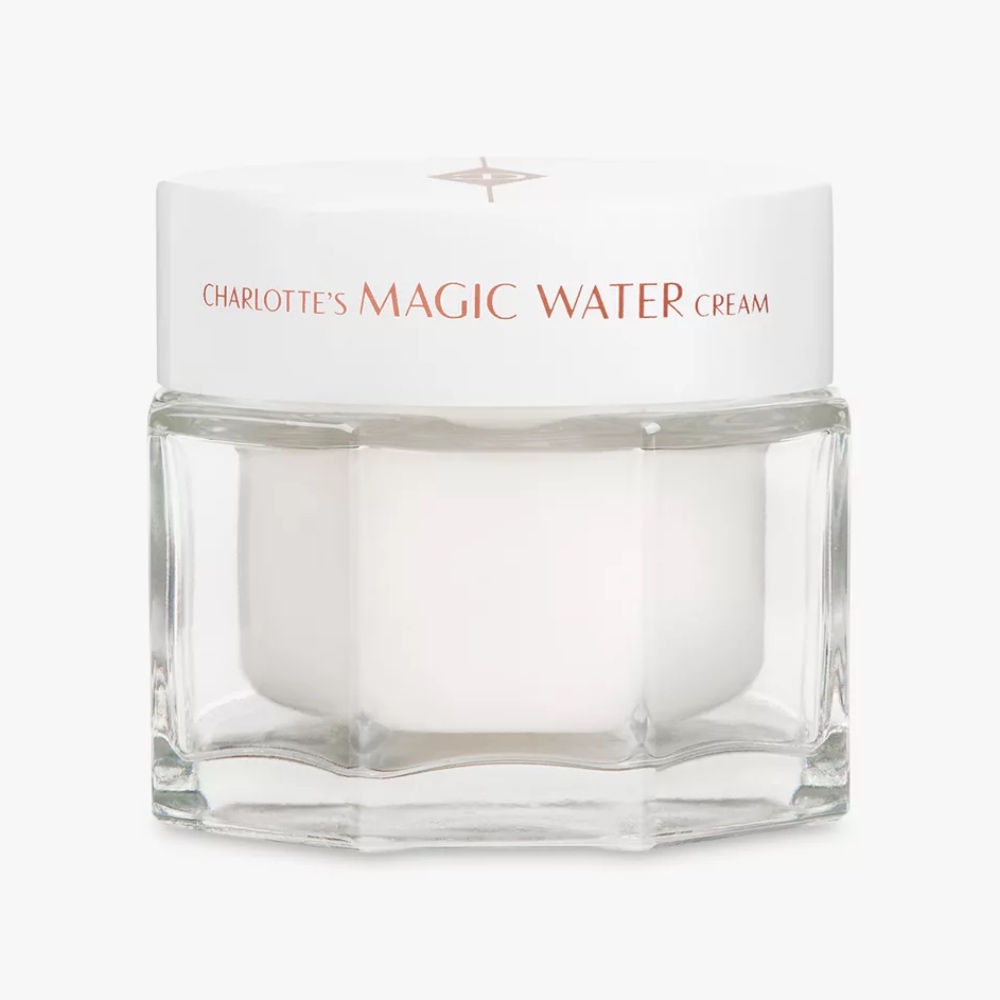 Do you know how some people walk around looking like they've been encased for hours in an oxygen booth? Their bouncy and radiant skin could come courtesy of the Charlotte Tilbury Magic Water Cream that plumps and hydrates up for to a 100 hours.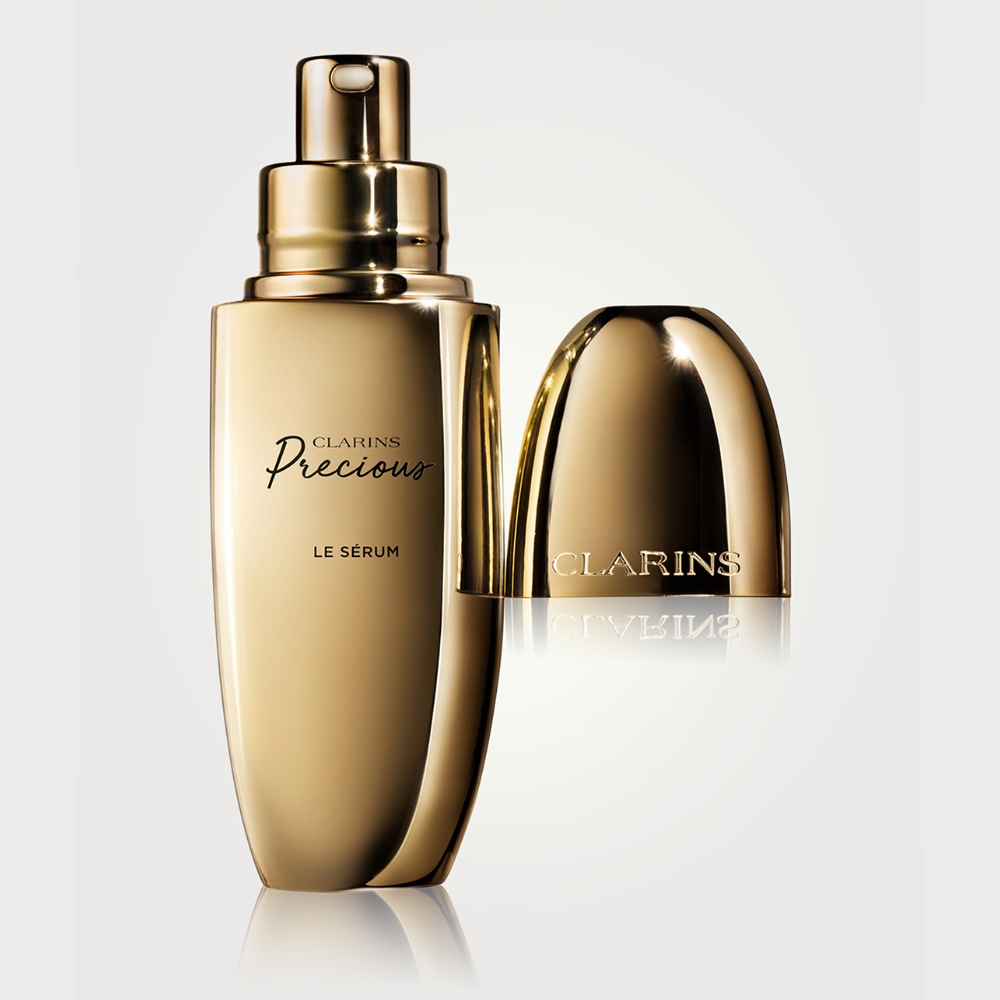 The organic oat sugar in the Clarins Precious Le Sérum immediately lifts the face like a TikTok filter would and can be a permanent effect if you're dilligent with using it both day and night.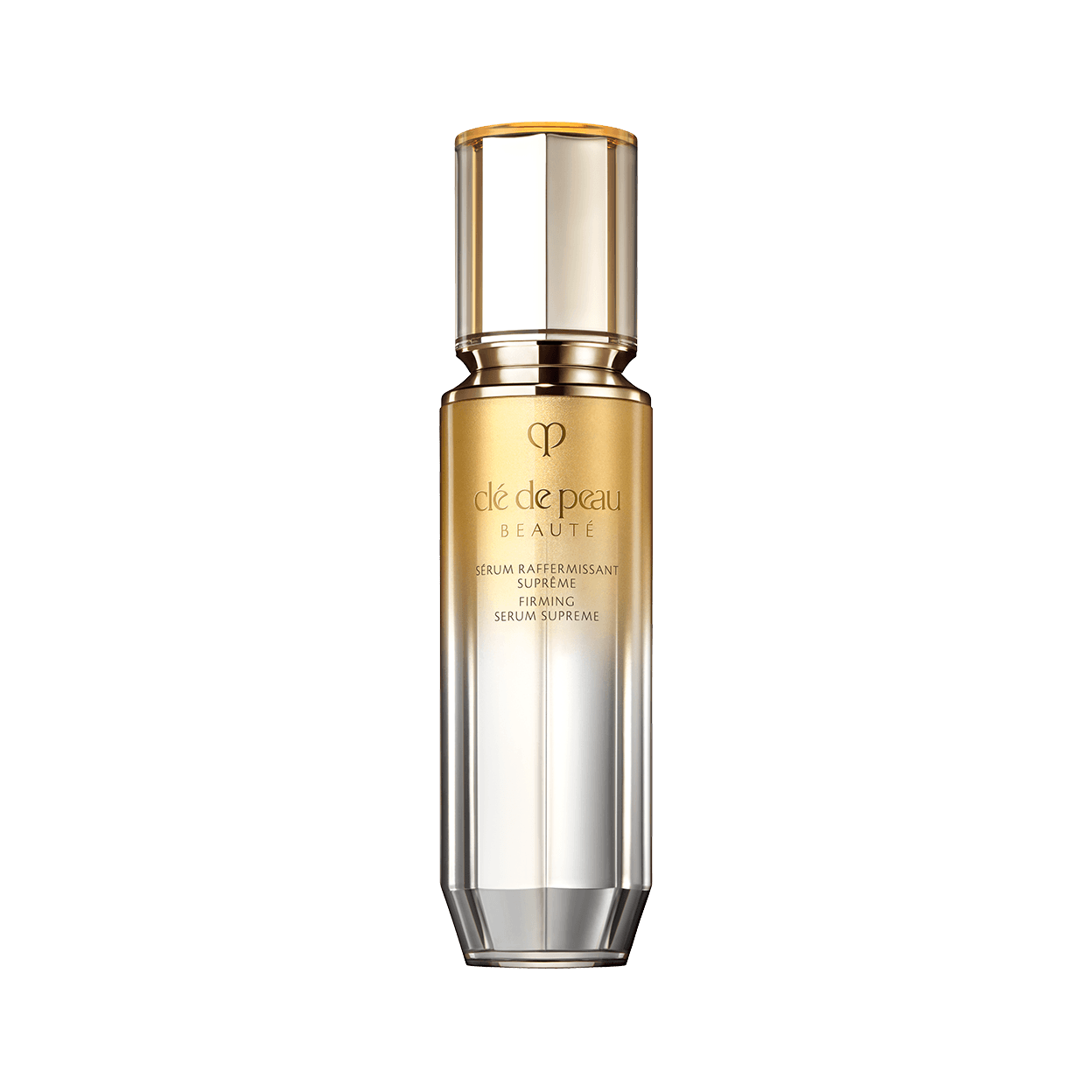 With tightening and lifting powers that target the skin across its four dimensions, the Clé de Peau Beauté Firming Serum Supreme works faster than your colleague who is starting off a question with "So…did you…".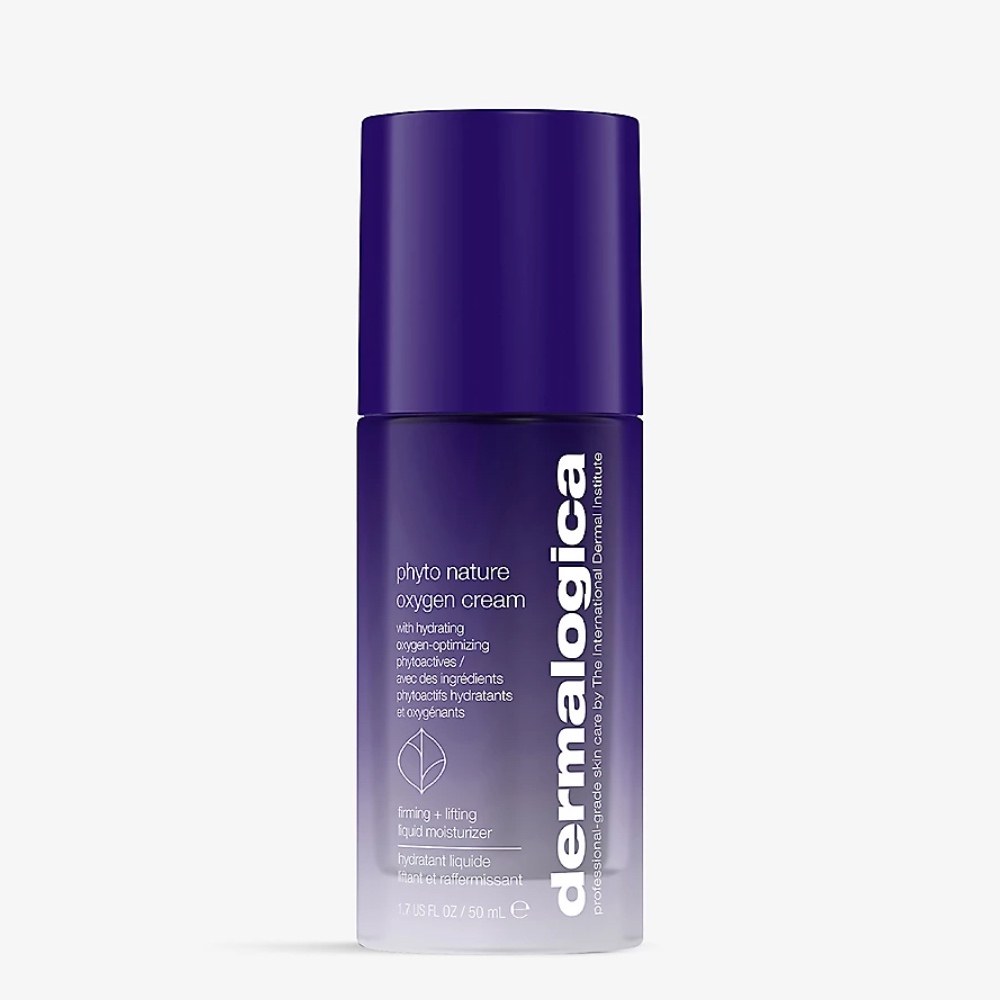 What can you achieve in a week? A new gym-routine, better sleep habits, and the near-eradication of wrinkles with twice-a-day use of the Dermalogica Phyto-Nature Oxygen Cream that quite literally breathes new life into your skin.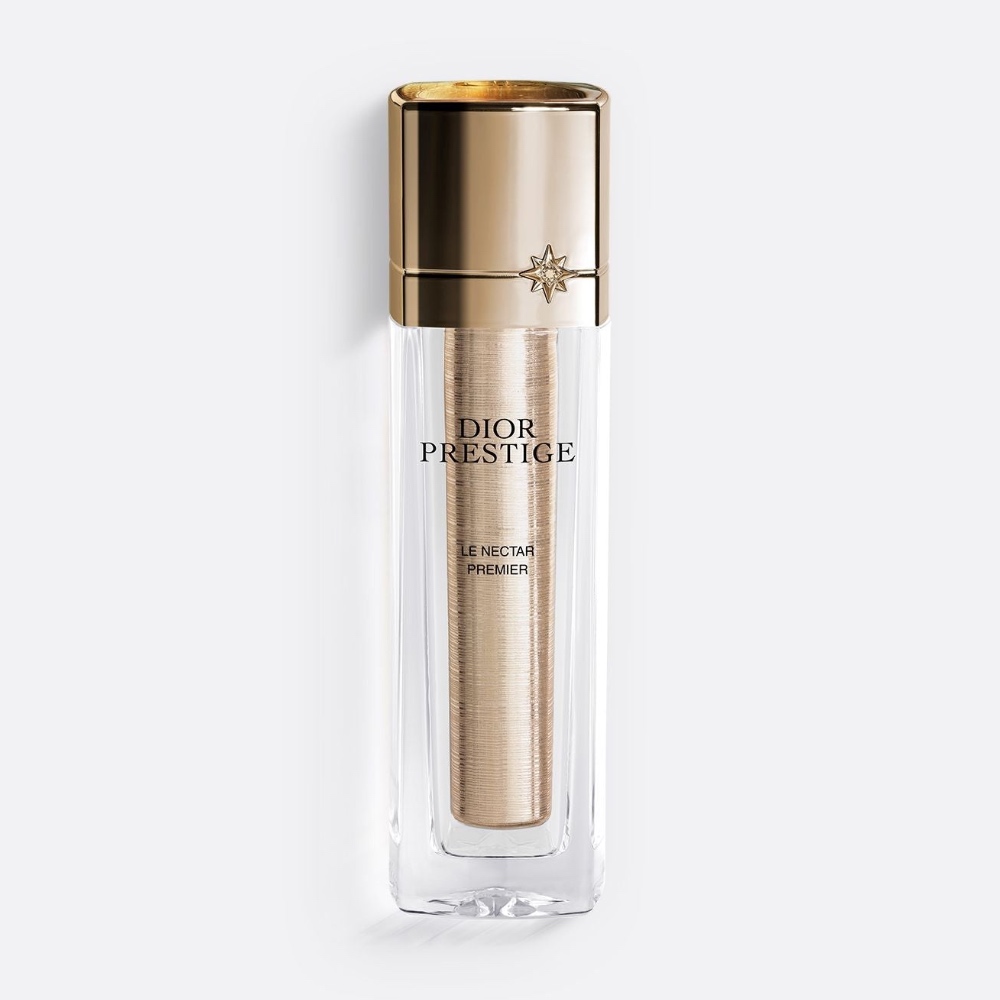 The key active in the Dior Prestige Le Nectar Premier is called Rosapeptide Premier that comes rich in 99 anti-ageing molecules and stabilised in a luxurious formula which smells as good as it feels.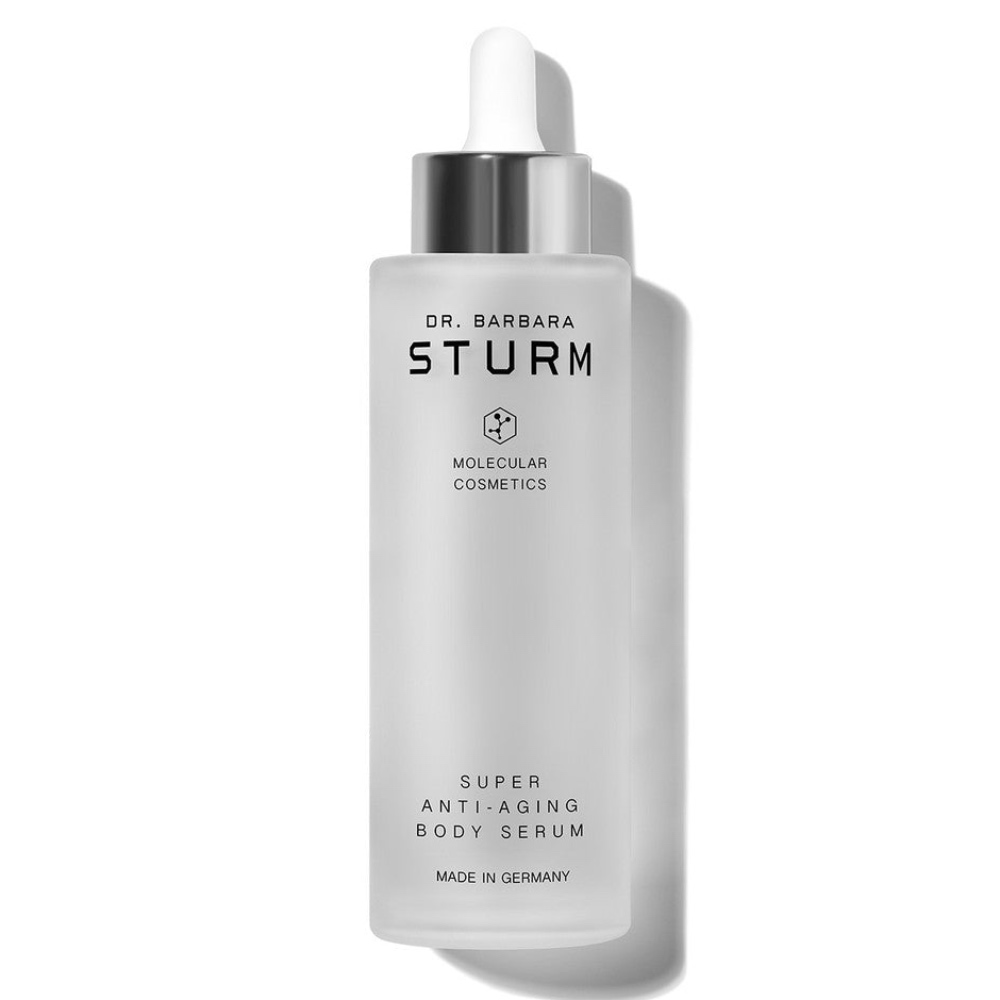 Until Barbara Sturm makes her famous blood cream readily available worldwide, the Super Anti-Aging Body Serum that softens and squinches saggy parts like the arms and legs comes close.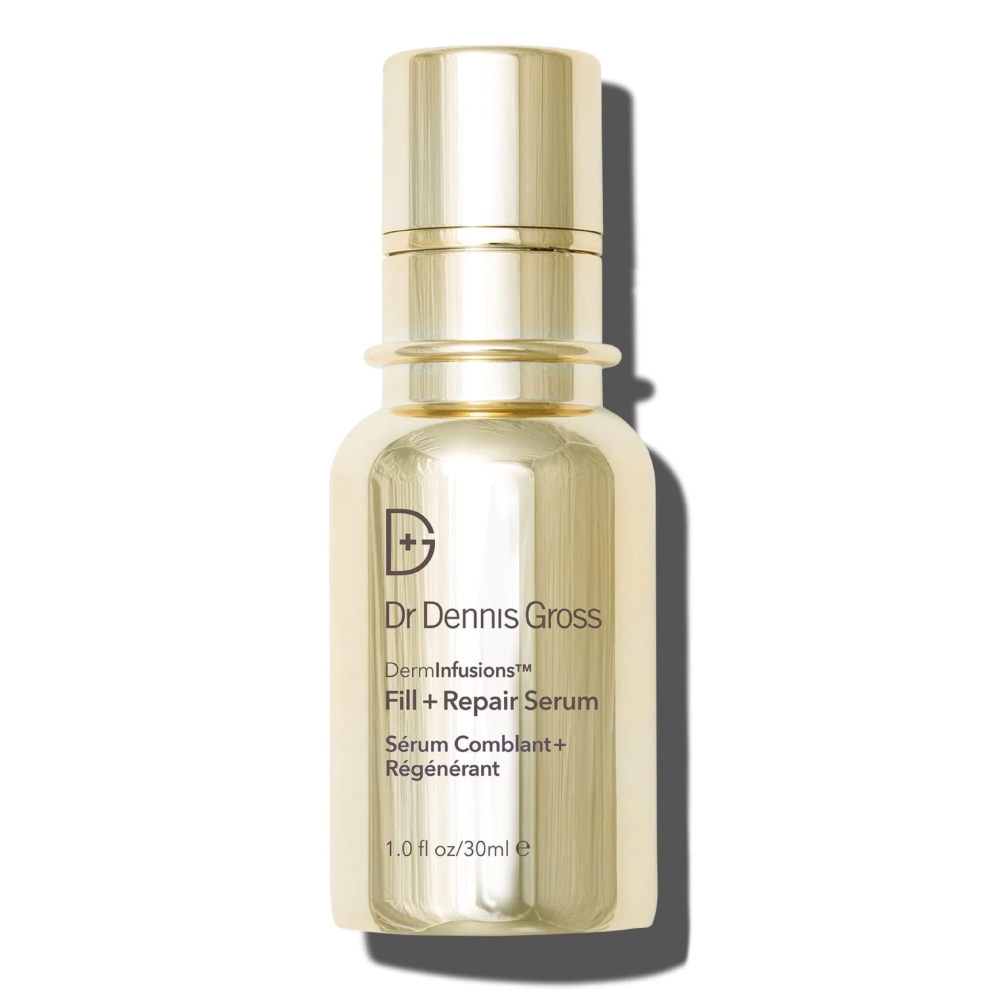 Wave goodbye to the man in the mirror after two weeks of using the Dr. Dennis Gross DermInfusionsTM Fill + Repair Serum which contains hyaluronic acid, peptides, and niacinamide for a "filler-meets-botox" effect.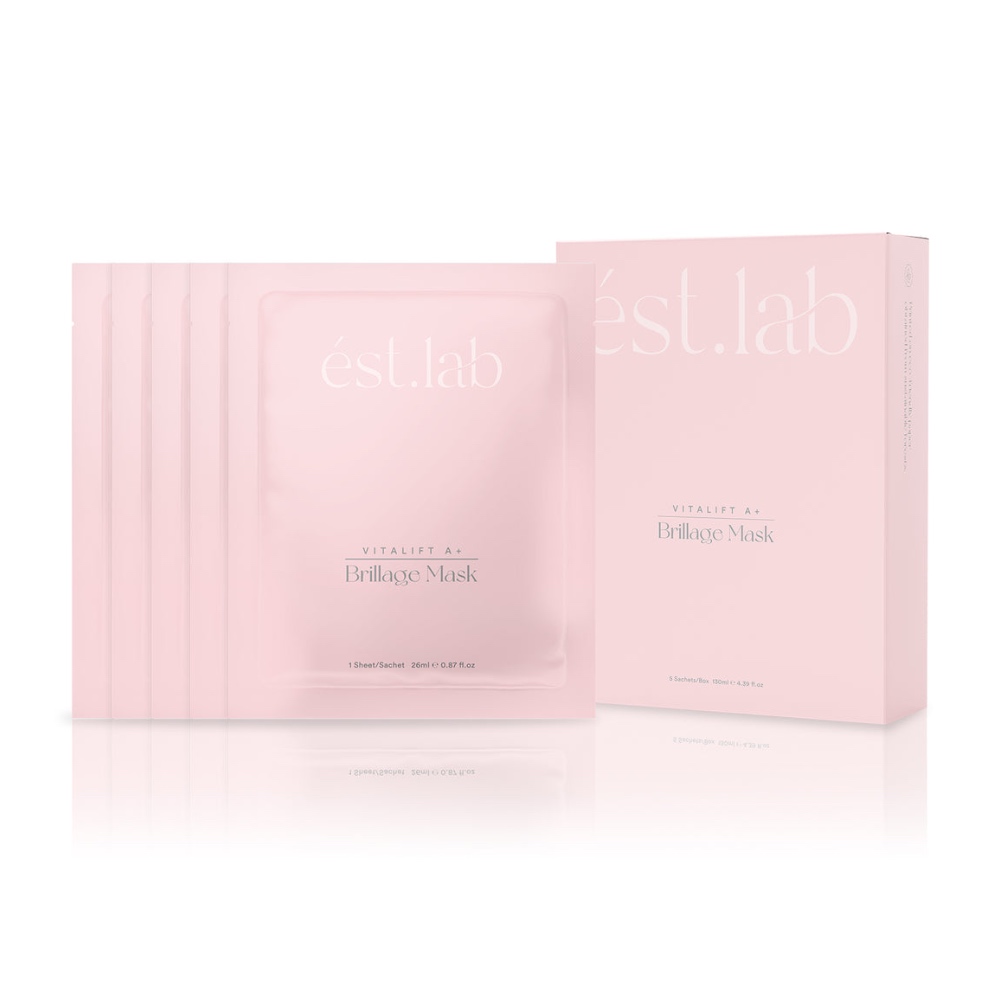 The homegrown hero's best seller has been reformulated to include diglucosyl gallic acid for melanin inhibition and arigireline for a "botox-like" effect but what we really love about the ÉST.LAB Vitalift A+ Brillage Mask is its firm adherence to the face. Read: you can walk around while wearing it.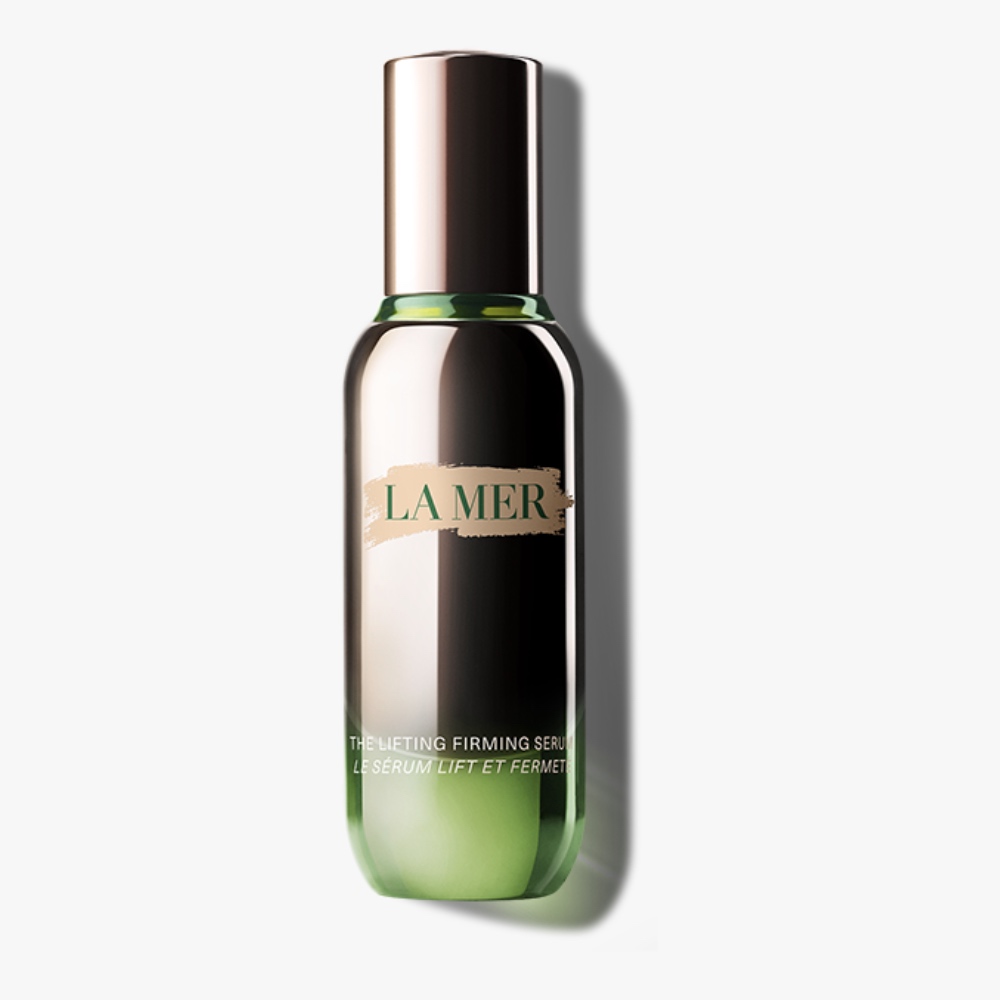 Yes, the La Mer The Lifting Serum comes at quite the hefty cost and yes, just one ml of it is eyewateringly expensive if you want to go there. But do you know what's priceless? The compliments you'll get after this serum firms, lifts, smoothens, and brightens your entire face.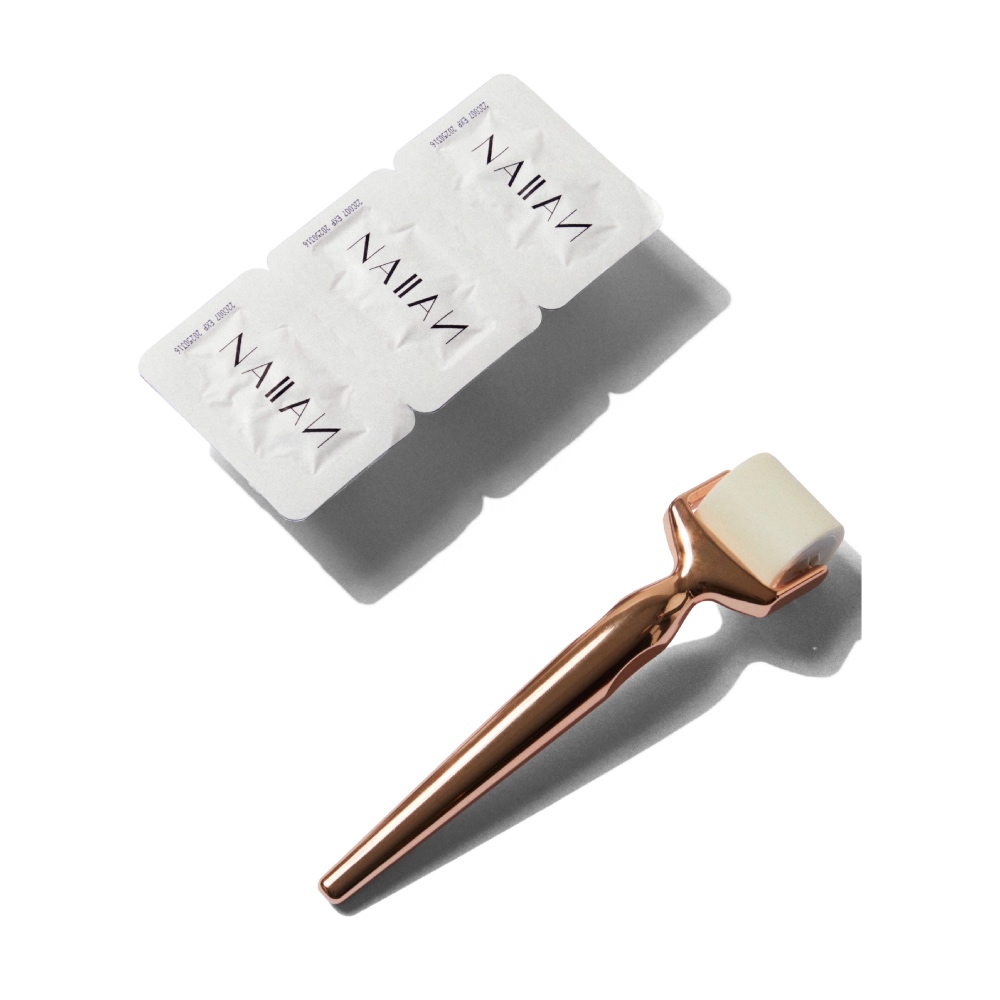 The only pain you'll experience with the NAIIAN Hyaluronic Acid Microneedle Rolling System is having to retake your profile photos no thanks to its combination of stem cell matrix and DNA water that quickly turns the clock back.
Photography Daryl Tan
Styling Manfred Lu