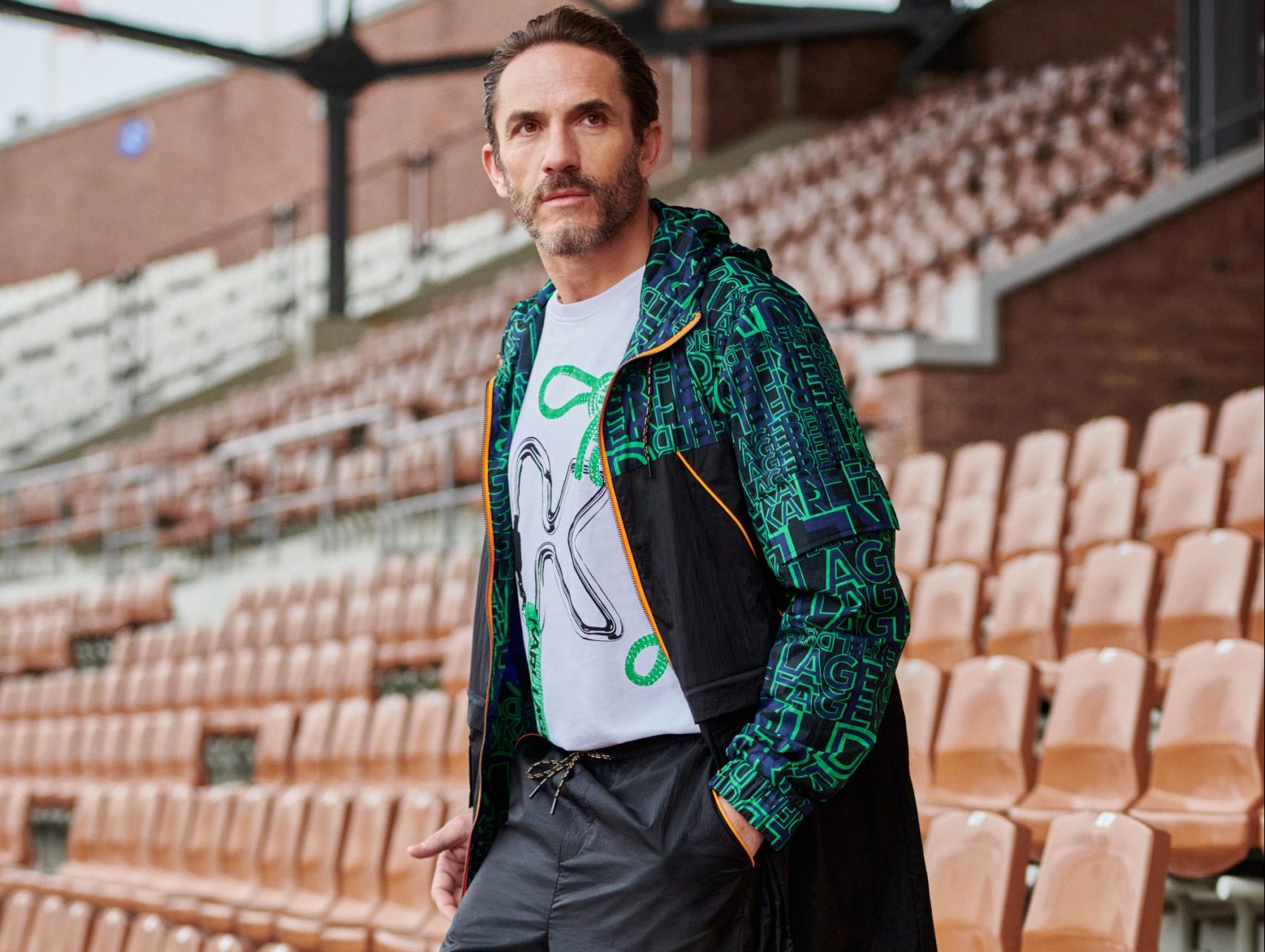 Once a model, bodyguard, personal chauffeur and confidant of the late Karl Lagerfeld, Sébastien Jondeau has another role under his belt — product consultant and menswear ambassador of Karl Lagerfeld's namesake brand — which allows him to bring his extensive experience and athletic spirit to the collections that he buckles down to. To celebrate the launch of the "City Hike" athleisure collection, we spoke to Sébastien Jondeau about the collection, his role, and working with Karl Lagerfeld's design director Hun Kim.
How have your experience as a product consultant and menswear ambassador been so far?
I'm really proud to be their brand ambassador for sure. It's a great fit for me. Holding the position of product consultant carries different meaning for me because every collection poses a new challenge. It's a great experience as I get to involve in the making of collections, from working in tandem with the amazing Karl Lagerfeld team to witnessing the evolution of the Paris-based fashion label.
You have collaborated with Hun Kim on a collection that centers around sportswear. How does the collection differ from other sportswear out there?
It captures the essence of a true sportswear. The collaboration is a perfect combination of design and technology where I share my experience as a sports person while Hun Kim delivers his expertise in designing clothes.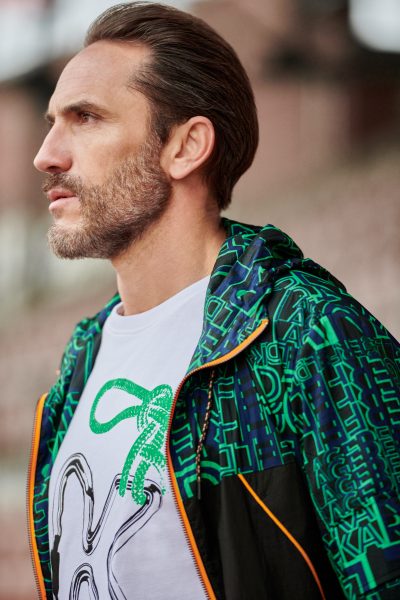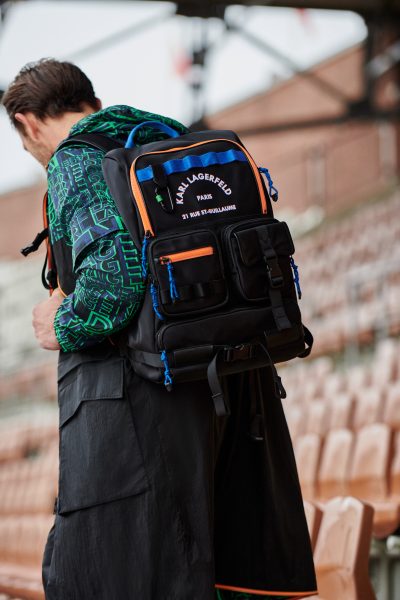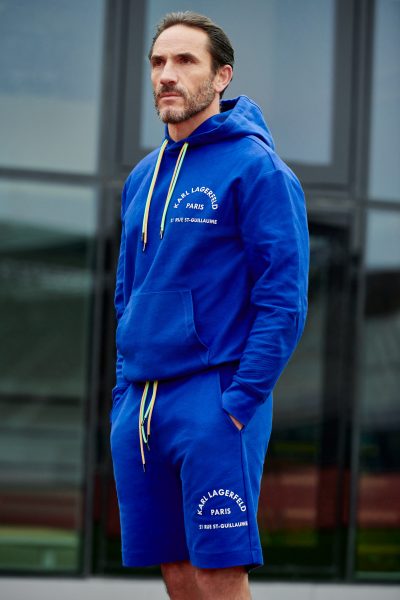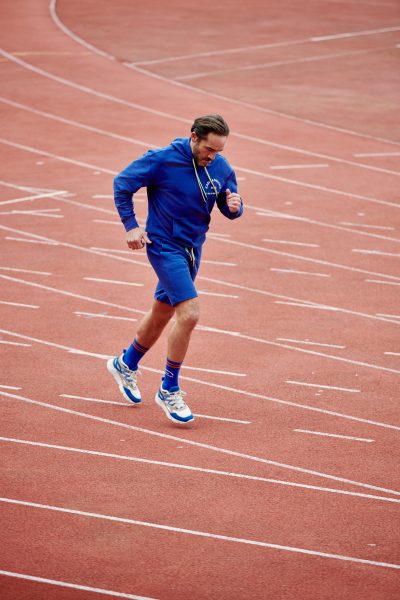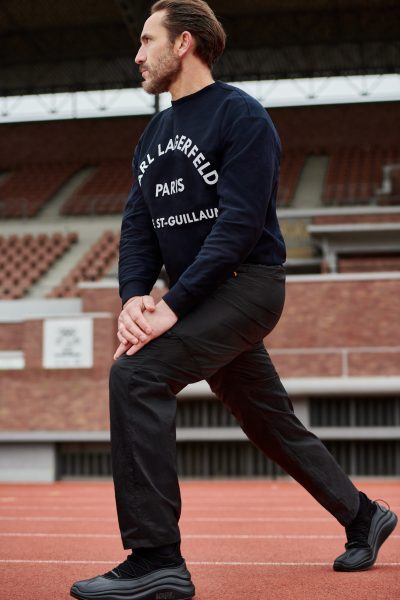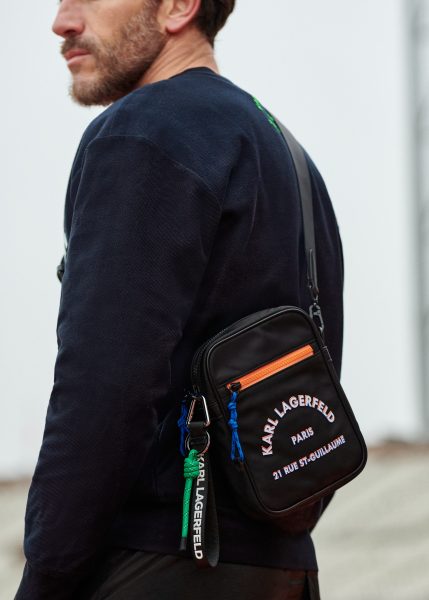 What's the inspiration for the "City Hike" athleisure collection?
It's born from my passion for hiking. Hiking is something we do in city or in the Montaigne. And, Hun Kim is like, "why don't we do a collection that builds upon it." The idea of "City Hike" came to mind, which blends urban style and streetwear — something that we are not only able to wear for hiking, but also day-to-day.
What's your favourite piece from the collection?
Parka. It's not only a perfect piece for hiking, but also the best piece to wear every day. It goes well with rainy and windy days. Also, it's very colourful at the same time.
What's next for you?
I'm working on the next collection with Hun Kim. As a menswear consultant, my job scope has expanded — from only designing for capsule collection to working on entire menswear. It is more challenging than ever. However, it does not wane my enthusiasm thanks to the big team that works hand in hand with me.
Discover more about Karl Lagerfeld here.