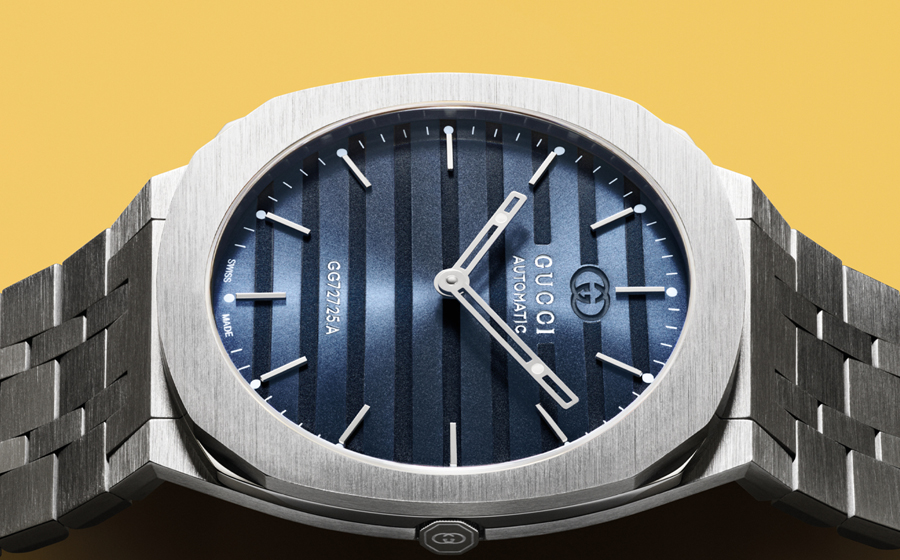 From ready-to-wear to home decor to pet accessories, the House of Gucci seemingly has a chip in all playing fields available to the modern-day men and women of our times. While watches have been a common sight in the brand's arsenal for a while now, they were largely relegated to the accessories category and marketed and sold as by-the-way pieces until Gucci's renewed push into the realm of haute horlogerie of late.
Earlier this year, Gucci presented their third high watchmaking collection showcasing their ingenuity paired with a distinct flair and flamboyance that will make you go, "That's very Gucci". Precious stones and experimental calibres aided Gucci's cause, and if in-house calibres are the surest barometers of watchmaking credibility, then safe to say Gucci is heading in the right direction with theirs.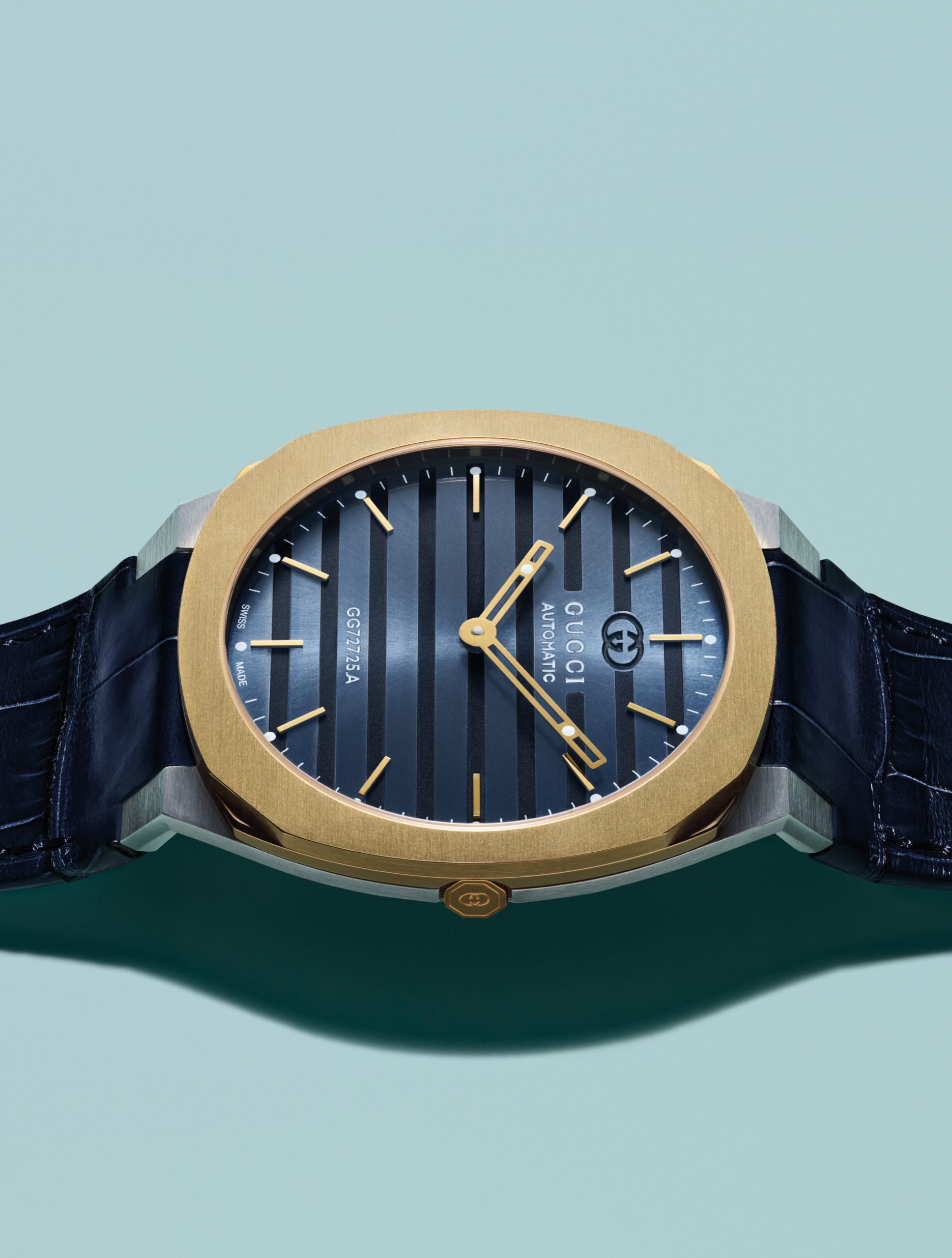 One of Gucci's recent triumphant watch evolutions is the Gucci 25H, spotting Gucci's in-house automatic calibre GG727.25A. With its distinct style, the Gucci 25H, along with the Gucci Grip, had all the makings of a flagship timepiece. Retro aesthetic meets modern execution as instances of contemporary architecture are met with period decor. A triple-layered watch case, well within ultra-thin territories with a 40mm diameter and 7.2mm thick profile, exhibits sharp and clean lines. Two iterations — a monolithic steel on steel and a two-tone 18k yellow gold bezel on steel versions — spearhead the next generation Gucci 25H.
View this post on Instagram
Both pieces are paired with an alternating blue stripe dial and feature little details that set them apart from their quartz counterparts. The most telling is the automatic text and calibre code engraved on the dial, while a single Gucci interlocking G logo proudly sits at the top of the dial. Flipping the watch around offers a view of the automatic calibre through the open case back — the micro-rotor being the star. Horizontal engravings and bevelled surfaces add visual interest and are a testament to Gucci's watchmaking push.
Beyond that are the quartz versions that offer accessible inroads into Gucci's universe. The pieces are decked in 38mm or 34mm cases with a razor-thin 4mm case that disappears under a jacket or shirt cuff. While much of the dial design mimics the automatic pieces, the six Gucci interlocking G logos along the hour indices add an oomph of rebellion and fun when paired with vibrant coloured straps.