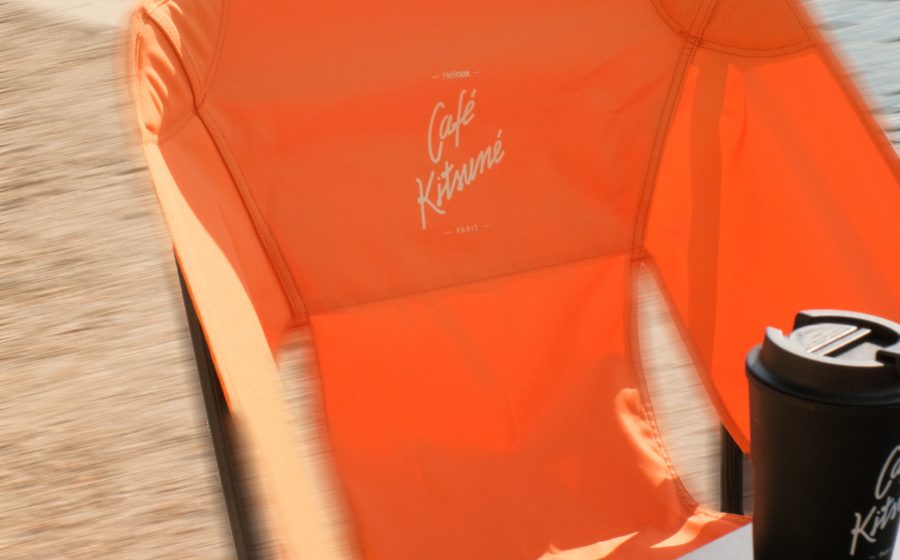 When the monotony of life swallows up our time, we cling onto the intoxicating desire of performing an escape. For some, it is a sign to turn to the great outdoors to find solace. Between home and work, a third space is crucial to breaking away from an idle way of life and the collaboration creates that space for us is the one between Helinox and Cafe Kitsuné.
Building from the foundations of the already existing Helinox Café Chair and Café Table, these adventure gear are now enveloped in the vibrant shade of Cafe Kitsune's orange colour palette and its brand logos. Helinox takes the multidimensional Paris-meets-Tokyo brand, Kitsuné beyond the quaint cafes.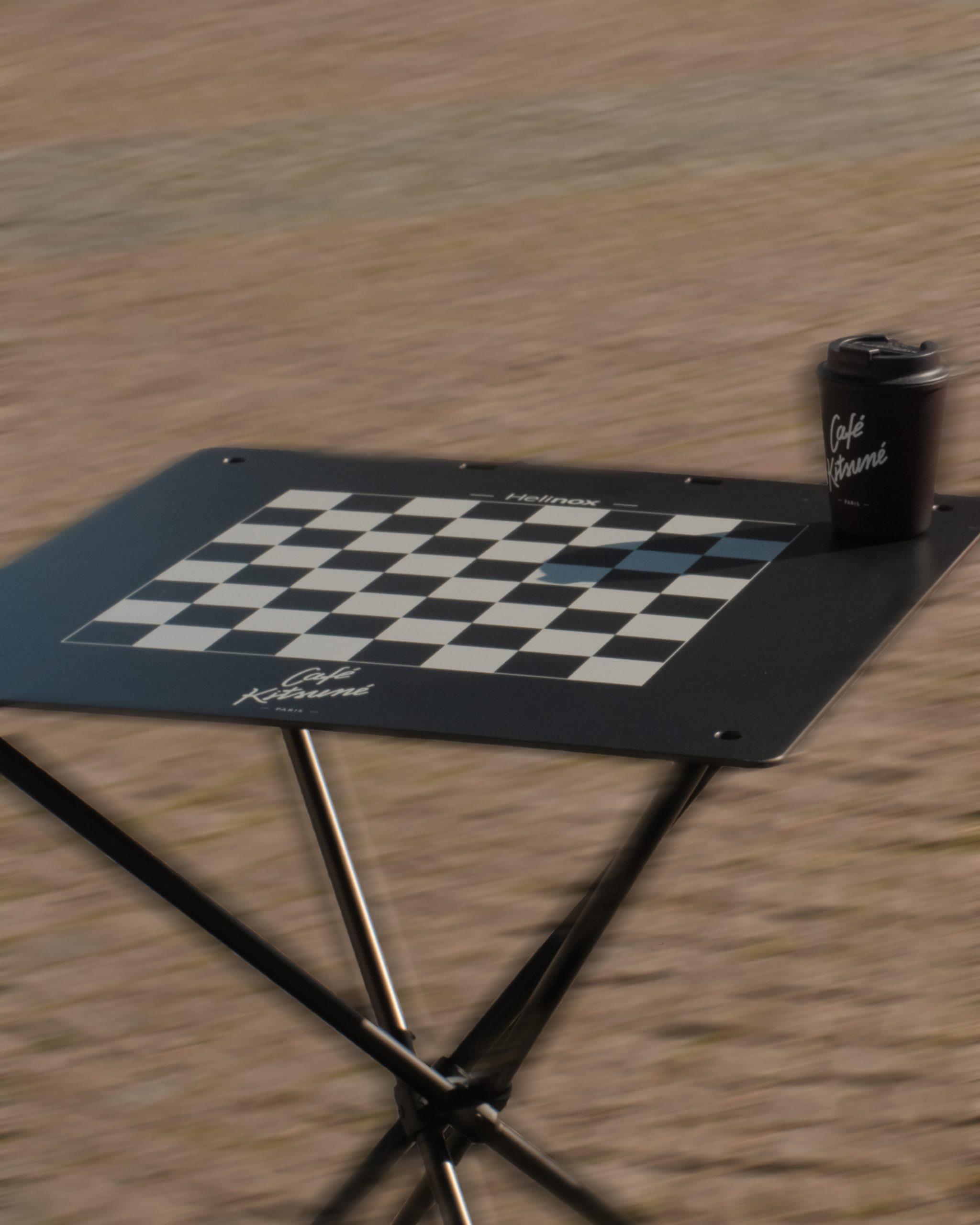 The third space in the form of a café is now easily portable with the lightweight, compact adventure gear, that the South Korean adventure gear brand founded in 2008 prides itself for. Consider this: it is not necessary to recreate the exact ambience of a café, but being provided with all the gear needed to sit comfortably wherever, with friends or by oneself, allows for the curation of the perfect vibe. The Café Chair captures the same comfort and shape as Helinox's award-winning Chair One by sitting higher off the ground, providing a more upright sitting posture for a real café feel — unlike the low camping chairs we are familiar with which sometimes gives discomfort.
While we know that some like to sit in silence, others like to engage. To complement the chair and foster communication, The Café Table comes into play (quite literally). The smooth, sturdy table features reversible graphics: one side of the table set for games of chess and checkers; the other for Go, Pente and other games that use a 19 x 19 grid. It is all about building connections everywhere one goes. With a high-pressure laminate top creates a smooth surface that easily wipes, the table is also ideal for cooking, hot drinks or several heated hours of board games, withstanding up to 180 degree celcius.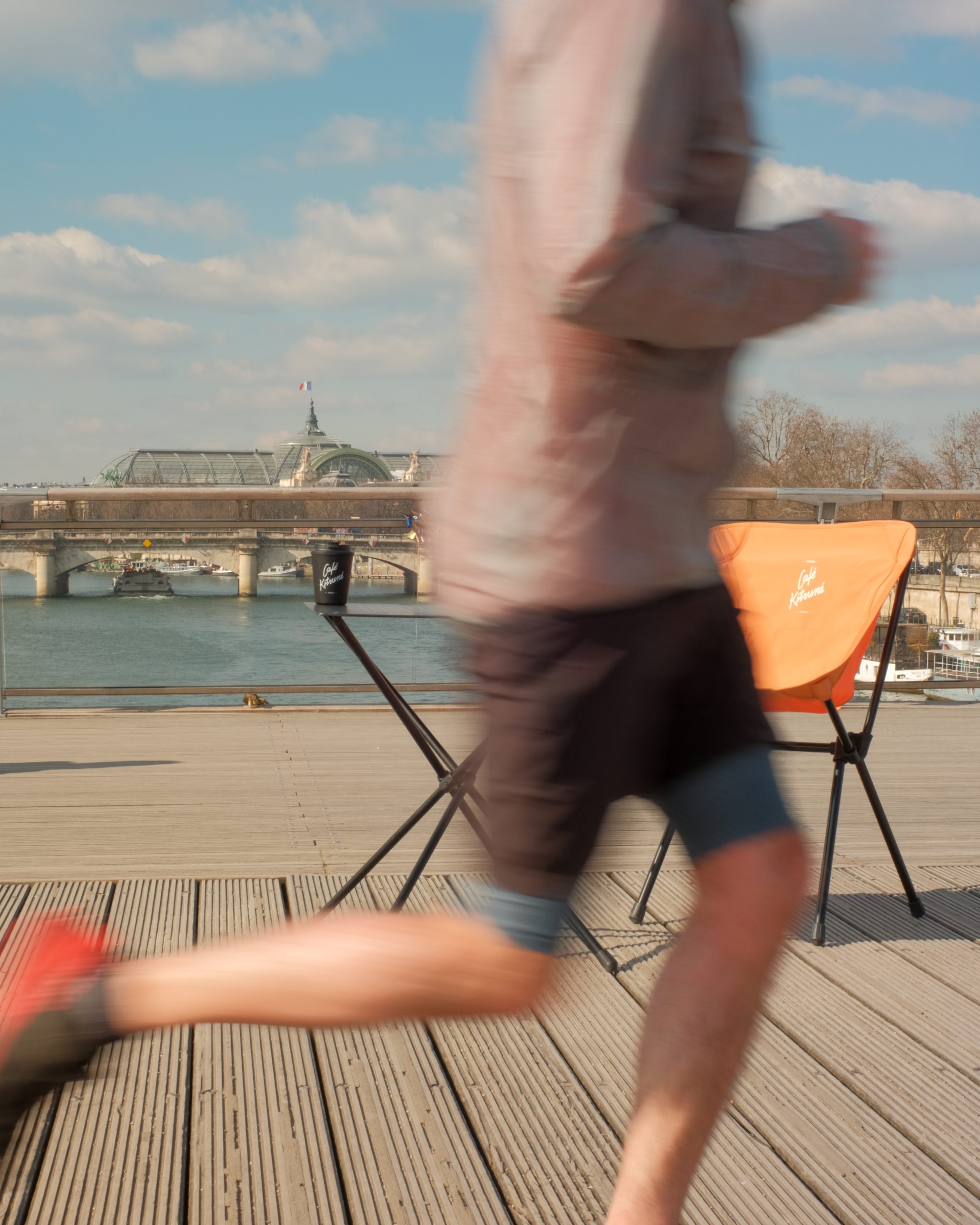 Fashion brands have been on the whole gorpcore trend, with luxury fashion houses collaborating with hiking brands, all the more making it more appealing to be outside nature with one's best hiking gear. Having collaborated with other brands respectively, the union of these two brands serves as a strong and collective plea to disconnect from our devices, and to reconnect with the outdoors.