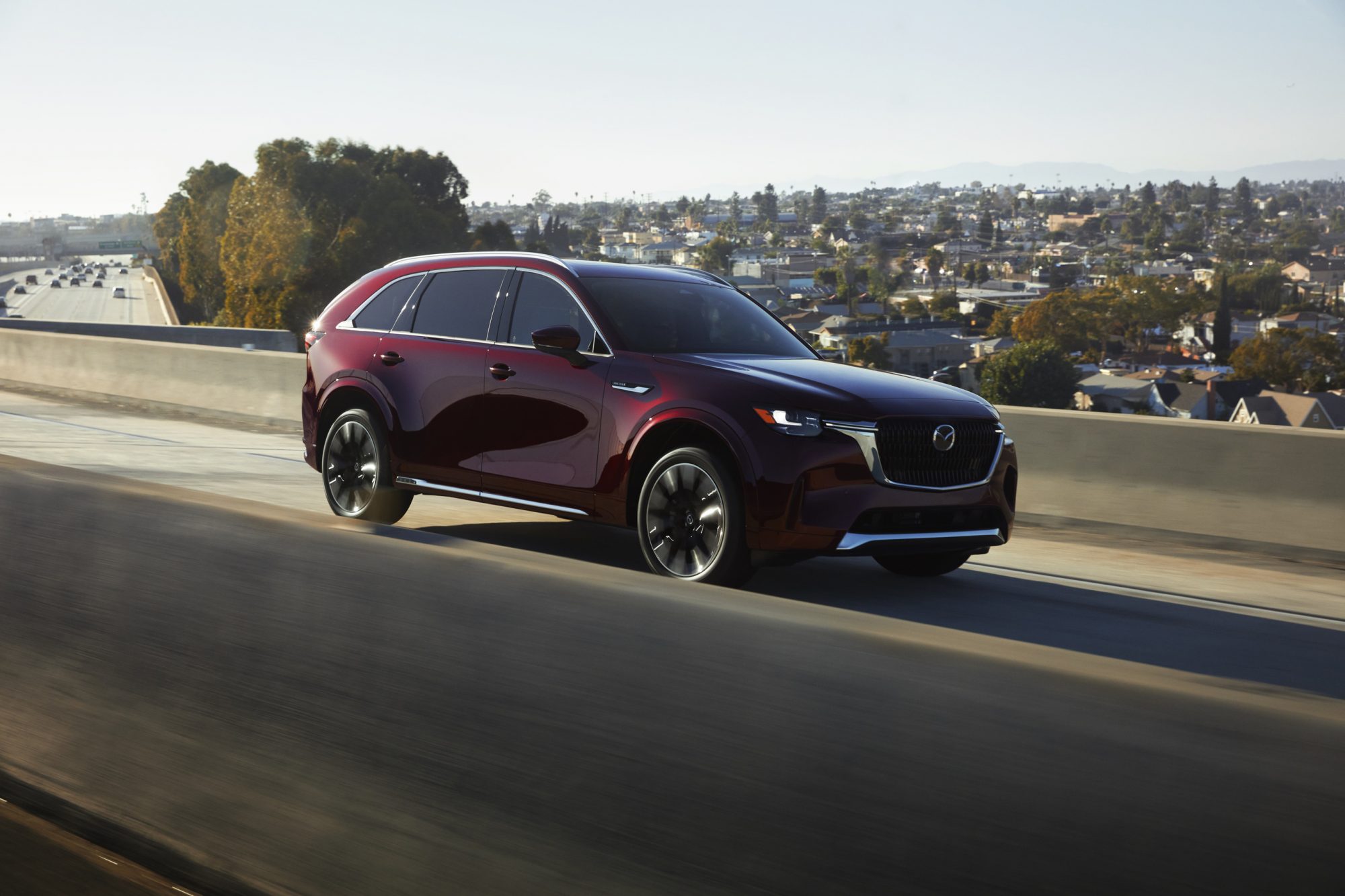 Mazda has announced the 2024 CX-90 to carve out a niche between the mainstream and luxury segment. Though the new SUV may seem like a substitute for the existing CX-9, which will cease production soon, the three-row SUV hints at the carmaker's new ambition of becoming the go-to car for power and size.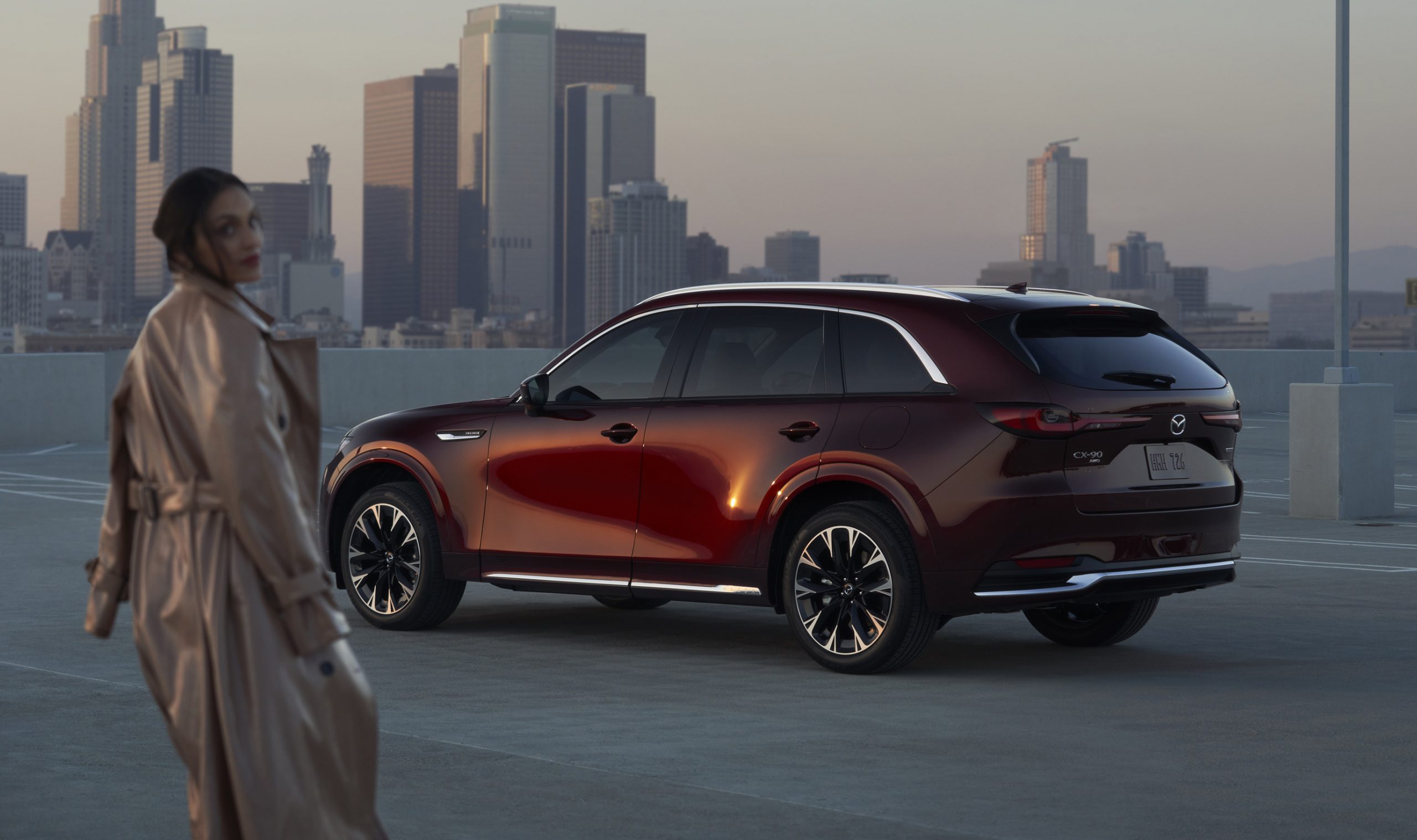 A new grille design now shies away from the ubiquitous honeycomb design and boasts vertical slats; the defined D-pillar and metallic chrome bring elegance to the otherwise rugged appearance. Unlike other vehicles, the rangy and well-toned SUV is best viewed from the side, thanks to its long wheelbase. The rear design? A pair of taillights that resembles the eyes of Easter Island's Moai figures.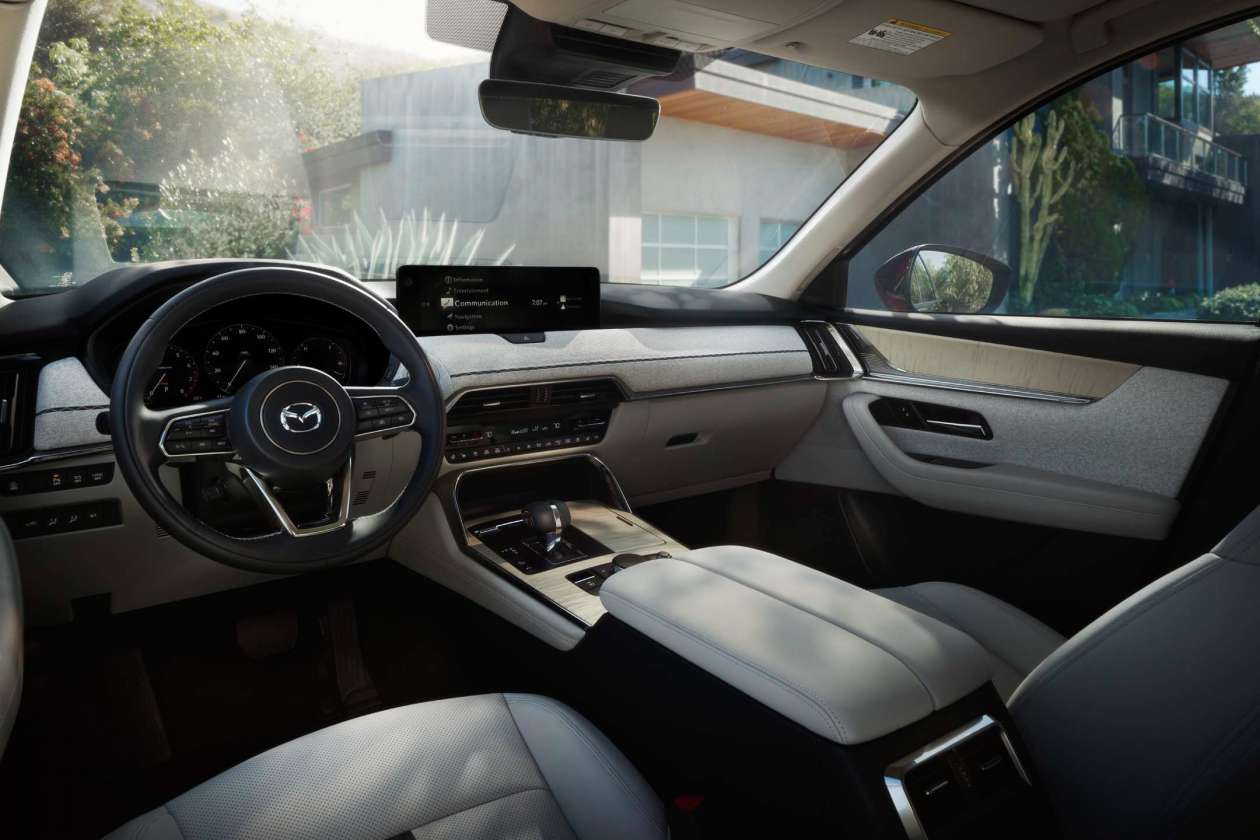 The interior is rather pared-down without the expense of luxury, emphasising exceptional details, great comfort and sizeable space. Since the CX-90 is a three-row vehicle, the interior room is a cut above its predecessor, the CX-9, in terms of length and width. The new SUV will come in three different seating configurations with space for either six, seven, or eight passengers. Material-wise, the spacious interior is executed in premium trimming, as seen on the fabric dashboard, wood trim and leather upholstery. Mazda's 2024 CX-90 will be available in new colours, including Rhodium White and Artisan Red.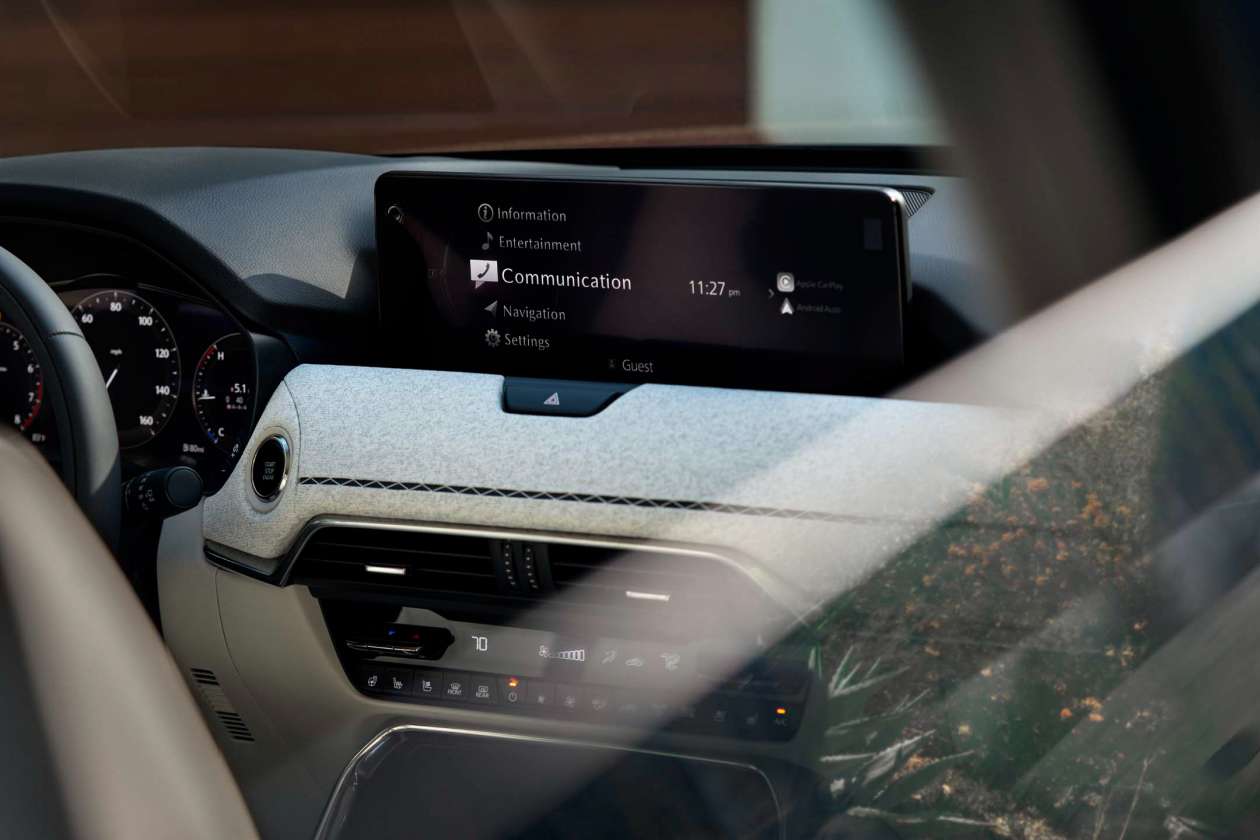 Matching with the upscale design is the new powertrains that help put the Japanese marque on the radar of premium SUV carmaker currently occupied by BMW, Toyota and Volvo with their X5, Highlander and XC90, respectively. The 2024 CX-90 is touted to possess the most powerful engine to date, with the standard 3.3-litre turbocharged inline-six delivering 340 hp and 369 lb-ft of torque. Alternatively, there will be an e-Skyactiv plug-in hybrid that uses Mazda's 2.5-litre four-cylinder mated to an electric motor and a 17.8-kWh battery delivering 323 hp and 369 lb-ft.
Discover more about Mazda here.