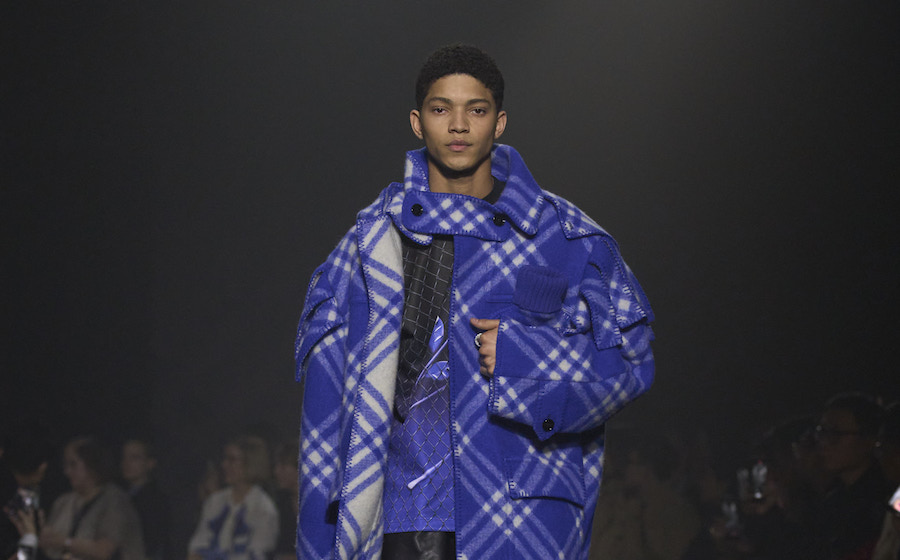 Perhaps the approach to reviving a heritage brand with its history was not meant to be a surprise. It's only appropriate — in a climate stifled by outward innovation, introspection is more attractive than ever. With dark stallion Daniel Lee at the helm of the quintessential British heritage house, London's fashion crowd is finally getting some sun glow after a period overcast by Milan and Paris's looming presences.
Since the release of the new campaign images, typeface, bright electric blue logo and return of the Burberry Equestrian Knight Design (EKD), there has been nothing but excitement. Lee teased his debut by placing the iconic trench coat on British creatives all over London, making a strong statement about the role the brand's 167-year story will play in his Burberry tenure. It somehow seemed like archival pieces were going to get the spotlight in the way they were preserved.But cut to the runway and all that is revealed to be fair play of misdirection — trench coats synonymous with the brand did open the show, but instead in black and with rich forest-green faux fur-trimmed lapels. Followed by check angled at a degree and explored in rich and bold colours across tailoring, blanket coats and knits, and features of the English rose in not red, but blue.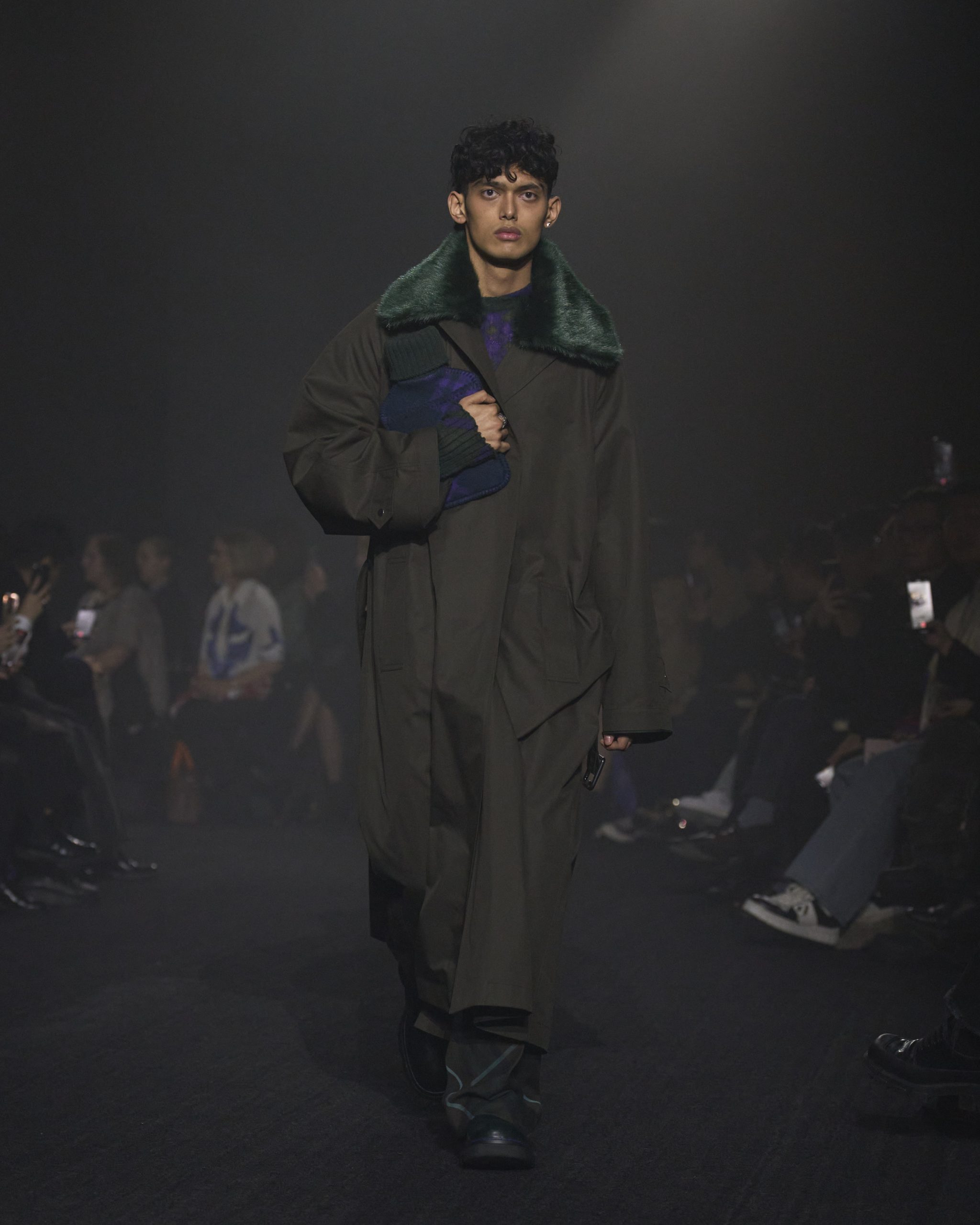 We got the part about the Bradford-born designer celebrating everything British right, but how he was going to do that was what we missed. Amidst the punk and Vivienne Westwood-ian noir palette of velvety tones and grunge silhouettes (that also nodded to today's growing obsession with prep), there was warmth — something inherent to the brand yet somewhat invisible to most. That is, until today.
Where Tisci stripped Burberry bare to its fundamentals, Lee found nostalgia. In his eyes, trench coats were always more than uniform; they were a means of protection from the cold, wet, and gloom, an enabler of adventure and comfort even in sorry weather. And so appropriate are the sights of fluffy foxtail head-wraps and keychains, fur-trimmed mules, and knitted duck hats — Lee said that the last is "very British – they are about London parks, and the rain".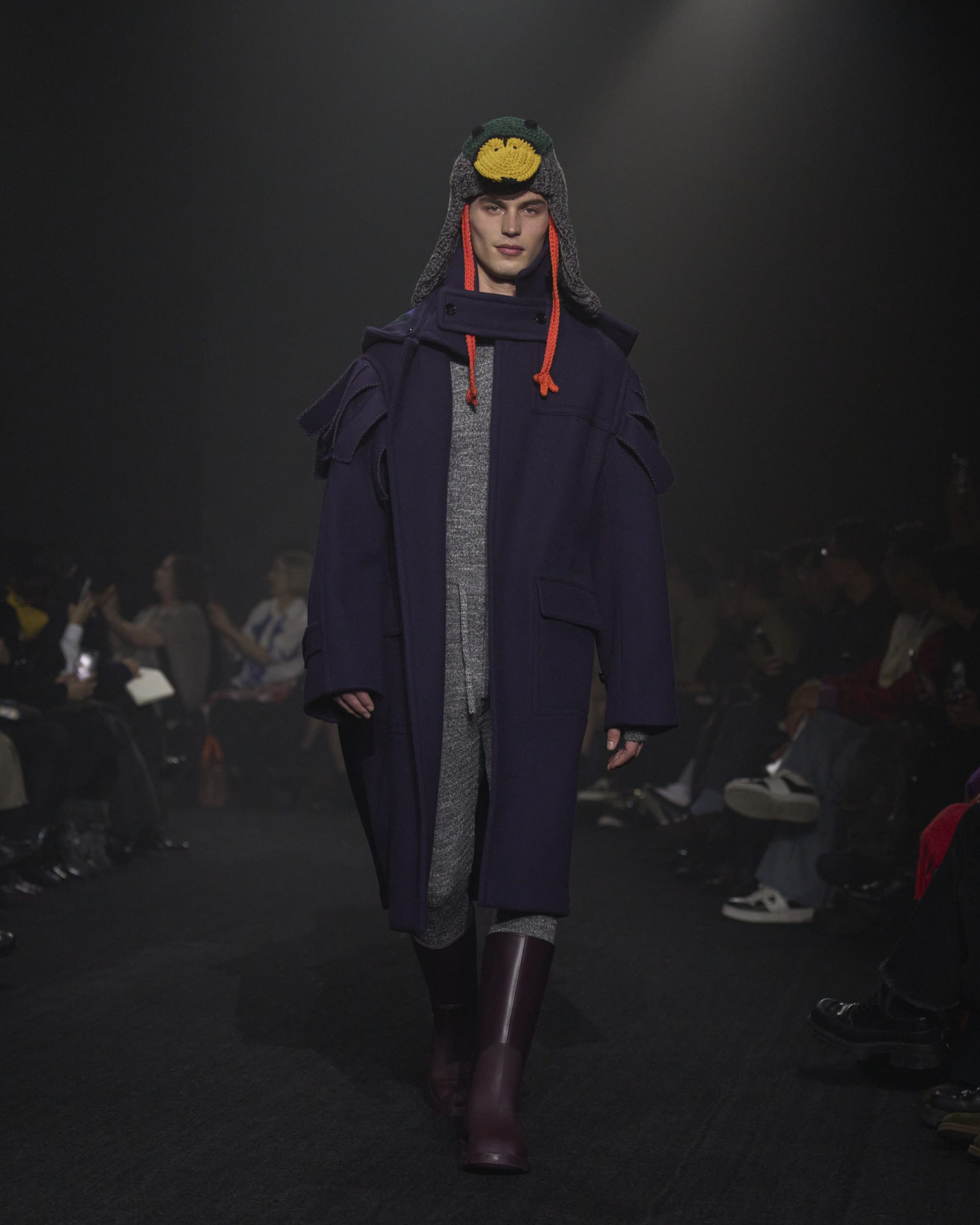 That was how the collection took shape, dressing the same diverse casting from the Tisci era in British sartorial moments that will catch you off guard with a smile. Tartan ensembles in Wimbledon purple, magenta and daffodil yellow came with equestrian boots and other renditions of "wellies", while chunky Aran and argyle jumpers framed catchphrases like "The Winds Of Change" and "A Rose Isn't Always…Red" in a band-tee style. The EKD, now in the characteristic Burberry blue, is blown up on a draped dress. A rose-covered fur coat that looked like it came out of a British soap opera completes Lee's vision for the eccentric patchwork blanket of what makes Britain British, with Burberry being an undeniably vital piece of this puzzle.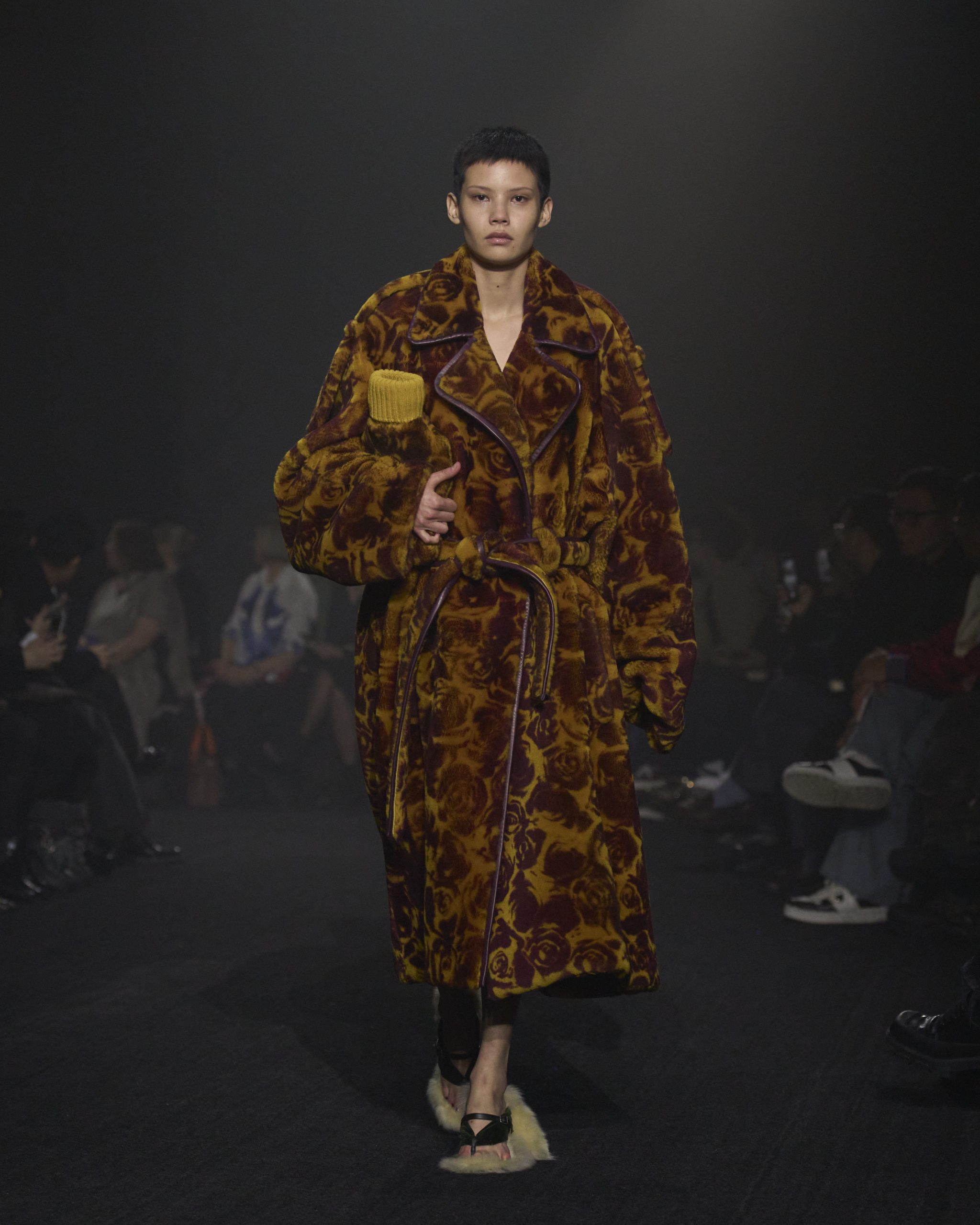 Lee had also injected his knack for creating It-bags into the brand, topping plaid-covered hot water bags with an assortment of new shapes in leather and suede. Satchels and saddle bags reminiscent of Burberry's relationship with the outdoors fasten with the initial 'b', emphasising the designs being functionality — which remains one of the pillars Lee has worked around for this Burberry collection.
So what can we make of this zeitgeist moment in the age of brand revivals? One, Lee has proven yet again that he still has the magic touch to create fashion that appeals to both those who care about tradition and those who are starting to. Two, Burberry could finally become the new old face to win over the next generation of taste-makers — this gentler outfit of style recalls a more real and more authentic youth-driven energy that could very well be what it takes to make Burberry this season's most colourful (and warm) comeback in fashion.