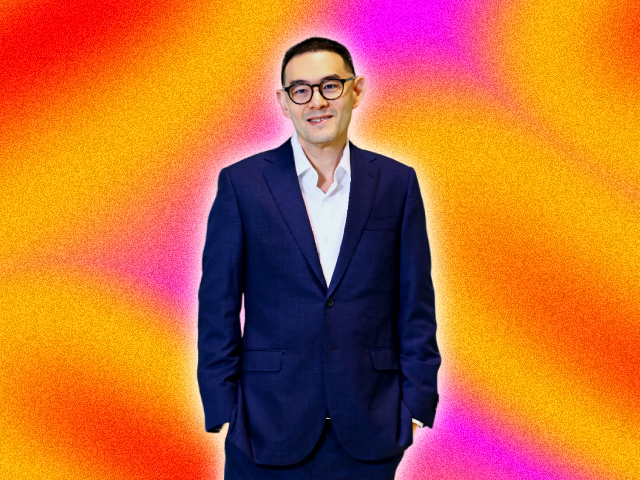 There is something incredibly infectious about Deputy Chairman and Managing Director of Tan Chong International Limited (TCIL) Glenn Tan's demeanour. It could be his warm smile, or perhaps the sharp black suit he donned on the morning of day-one Singapore Motorshow 2023. Or maybe, it's the radiance he put in his presentation that reflects the values of Subaru. All eyes were on him as he was about to unveil Subaru's first all-electric EV Solterra SUV as well as the legendary duo WRX and WRX Wagon plus Forester e-Boxer Hybrid GT Edition. There was so much to unpack from these new releases but one that grasped the certainty from every motorhead or perhaps everyone in the gigantic hall was the top-notch safety attributes these new models had to offer. Safety has long been at the heart of this brand as model after model introduced by them was touted as the least susceptible automobile in any condition. And that's major! Keeping his speech concise without periphrasis attendant, Glenn Tan let the individuation of the models speak on its own with a shot in the arm of visuals and Subaru's professionals. We catch up with the man of the hour to get to know more about the Subaru's horizon, the many opportunities the brand hopes to leverage and everything in between.
To you, what is the core value of Subaru? And why is it so important for consumers?
The core value of Subaru is Autonomous Safety because it is a key factor in ensuring the safety and well-being of its customers comes first. The focus on safety has helped to establish Subaru as a trusted and reliable brand that sets it apart from the rest. This is especially important for consumers because it gives them peace of mind while driving and knowing that their vehicle is equipped with safety features that are designed to protect them in the event of an accident. This is what Subaru strives for, an accident-free future.
View this post on Instagram
How far has Subaru gone with the ideation of safety first?
Subaru has been pursuing sustainability in terms of safety and saving lives. This involves investing in advanced safety technologies to improve vehicle and pedestrian safety by reducing accidents on the roads. Subaru places high importance on safety inside and out by equipping its vehicles with over 100 safety features along with autonomous technologies such as EyeSight for greater protection on the road. Other means of safety have been demonstrated by the consistently high safety ratings from organizations such as Japan New Car Assessment Program (JNCAP), Euro NCAP, Insurance Institute for Highway Safety (IIHS), and National Highway Traffic Safety Administration (NHTSA) worldwide.
How do you think the new Solterra SUV will steer the ever-growing EV industry in Asia? 
We have steered towards an autonomous future for Subaru, we are heavily focused on Subaru's main promise, top-in-class safety. As Subaru aims to be the N95 mask standard in vehicle safety and this can be achieved with our four core technologies and the latest autonomous safety technologies. In a changed world that has shown us how crucial keeping​ safe is in all our lives, Subaru has always strived to lead the way in having the safest cars in the world. There should not be a price on everyone's safety. When you own a Subaru, it is not about the latest AV or EV technology, instead, what you drive home is a car packed with over 100 safety features and where its autonomous safety technologies are made to keep you out of danger always. Our EyeSight 4.0's technology is already Level 2 Autonomous, but it is available at a reasonable price, and no other brand is as focused as Subaru on saving lives.​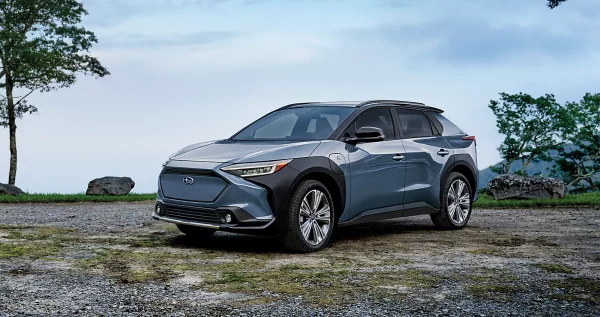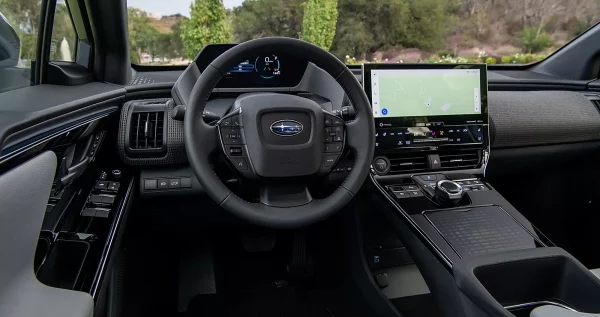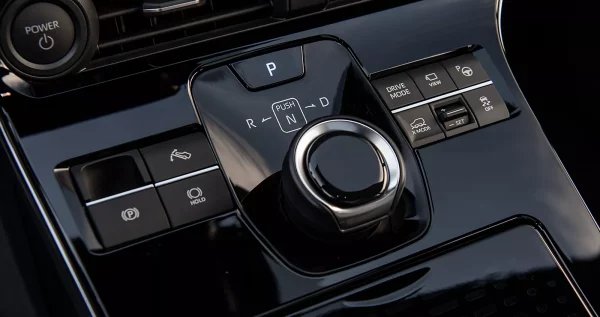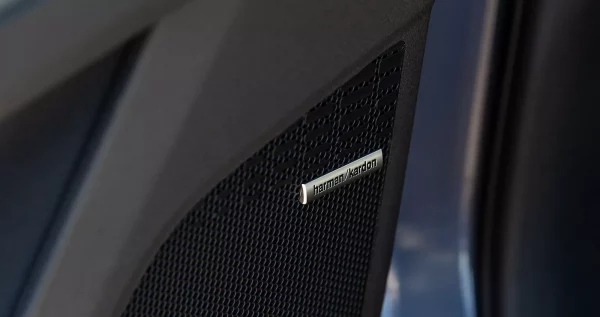 How has social media influenced automotive consumerism?
In this digital era, everything, including car shopping – begins online. Social media has now become an important tool that will help to influence consumer buying behaviour and create more brand awareness and at times, generate desire for the product. The social media platform has made a huge impact on how consumers perceive products and shifted the car shopping experience. The shift is here to stay and even more so, especially after the pandemic.
Following that, how has Subaru responded to this?
We are using this powerful platform to target and engage with consumers. The use of the platform allowed us to reach out to a larger audience to understand their profiles better as well as for them to understand our Subaru brand better. Apart from that, we have now also pushed further to explore the use of influencers. These selected key opinion leaders have been successful in creating more buzz in our markets by sharing the Subaru story and our advanced safety features through our events. We will likely be working more closely with them in the future.
What excites you about Subaru's future?
The Extraordinary SUV, the new Forester with EyeSight 4.0 which was showcased at the recent Singapore Motorshow 2023 will be officially launched in Malaysia in March this year. Renowned for its safety features and driving dynamics, this state-of-the-art fifth-generation Forester has been upgraded with innovative new stereo cameras that see almost double that of the previous version so drivers of the new Forester can feel even safer and enjoy their drives in greater comfort. Other than that, fulfilling Level 2 ADAS semi-autonomous driving technology, Subaru's award-winning preventive safety system, EyeSight, is more intuitive than ever. With safety as our priority, owners and fans of the new Forester can see larger with EyeSight 4.0, and live larger with the new Forester. We are excited about the future of Subaru and the excitement we can bring to our customers as well as the potential customers.
Let's get a bit personal, how are you catching up now that the world is predominantly back on track?
With the world getting back to normal and with things getting back on track, I am excited to share that I and my team will be ramping up more Subaru events such as the Subaru Russ Swift Stunt Shows and Subaru test drive activities for our customers in the Subaru Network. So, look out for our marketing ads to join us at these events to experience the capabilities of our vehicles.
What does your free time look like?
I always try to squeeze in some time at the gym as it gives me a chance to take my mind off work and allow myself to relax and recharge from a long day despite my hectic work schedule. This activity helps me to feel refreshed and ready to tackle the day ahead. I believe that self-care is important and investing time in health and fitness has had a positive impact on my overall well-being.
I believe that there is no spot for favouritism in the car business, but I was wondering if there's any particular 2023 model of Subaru that has a special place in your heart? And why? 
I love all the Subaru models, but I would say that the Forester, the Extraordinary SUV has a special place in my heart. Not only is this a customer favourite, but this was also the first Subaru model to be built in our Thailand factory. The new Forester comes packed with the latest best-in-class safety features that fulfil Level 2 ADAS which is usually found in luxury European brands. The new Extraordinary SUV will be launched in Malaysia this year and comes with the latest EyeSight Advanced Driver Assist Technology, the EyeSight 4.0 along with over 100 safety features. The class-leading new Forester is known for its safety and combination of practicality, reliability, comfort and great off-road capabilities all found in an SUV. The new Forester from our Thailand factory has been built to ensure superior quality while meeting the same stringent production standards set by our Manufacturer, Subaru Corporation in Japan.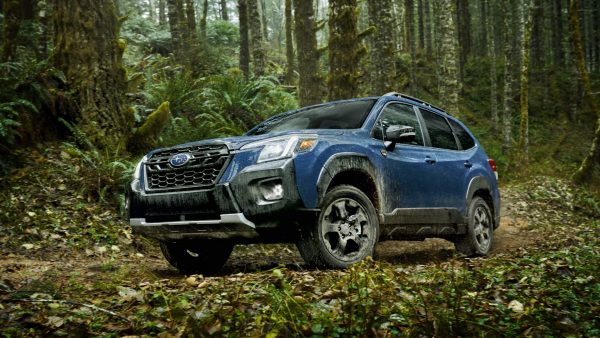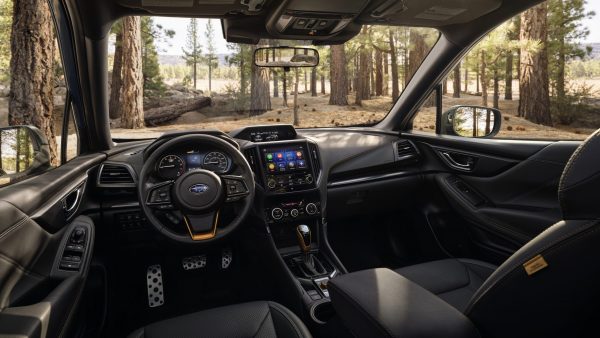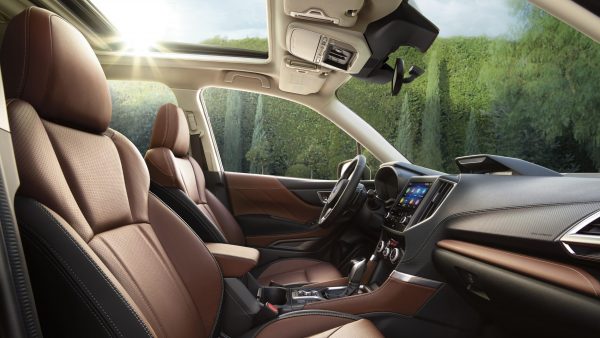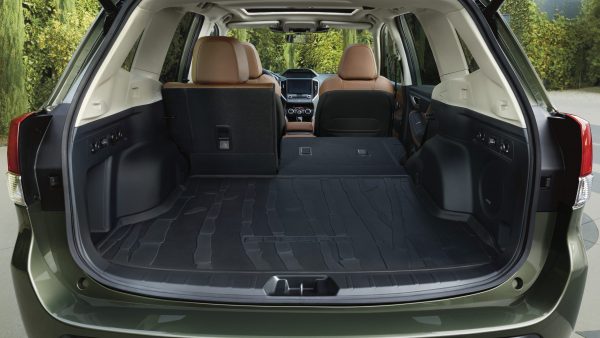 What's the secret to your success? 
I believe that there is no secret formula to success. I have always believed that hard work is a crucial factor in achieving success, as it involves putting in the time and energy necessary to reach your goals. It is crucial to understand that success doesn't come overnight, and perseverance is often needed. Another important point to take note of is to not expect things to happen by themselves and to keep pushing forward, even when difficulties are met. As the saying goes, we reap what we sow. Thus, I think to be successful, one must be determined to work hard and persevere to overcome any issues.
Click here for the 2023 Singapore Motorshow highlights.