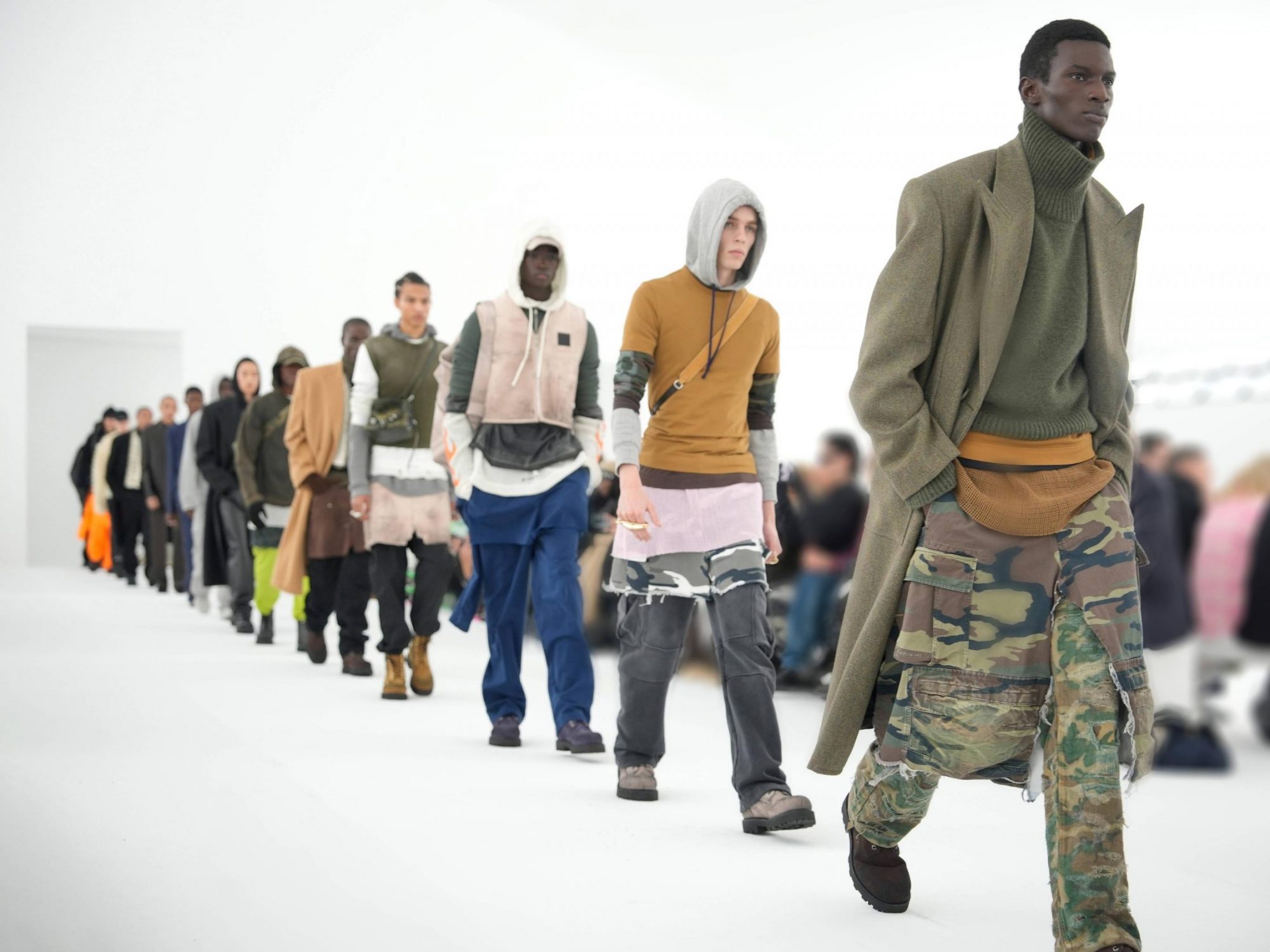 The Autumn/Winter 2023 ensemble sees Matthew M Williams reflecting on his relationship with clothing to reconstruct the future of Givenchy's menswear, a future that looks forward to advancing the House's forte in couture mixed with Williams' creatively layback design audacity. Archetypal and conventional dressings are given a new breath loaded with Givenchy's DNA and the artistic director's high-street inventive forces, transforming the commercial establishment with their progressive values while paving the way to a new, enlightened norm of menswear.
Tailoring is the foundation of formal dressing, and four black suits carry the thread of customising dress codes. Crafted in the haute couture atelier, these head-to-toe black suits are radical with a lack of hemming – a subtle yet tense display of William's desire to upend tradition – the bareness creates a space for the silhouette to elongate the figure. The subversion of body-conscious dressing becomes more apparent as the collection transverses into arrays of extremely oversized blazers, jackets, great coats, and hoodies dominating the runway. Layering is also presented in an extreme manner which brilliantly demonstrates Williams' prowess in creating sophistication with casual essence — piling a basic t-shirt over a cropped sweatshirt, a plaid shirt, a long-sleeved tee, and a jumper, and married with baggy layers of bottoms.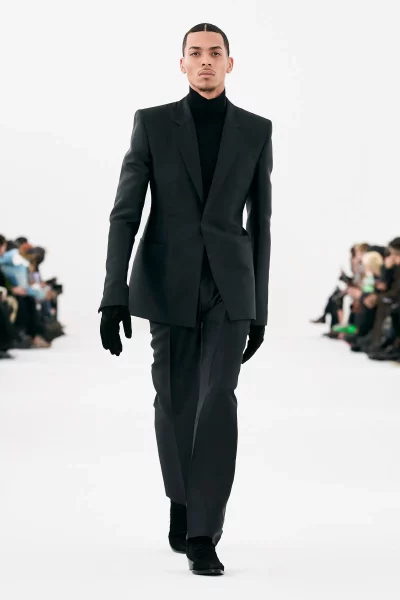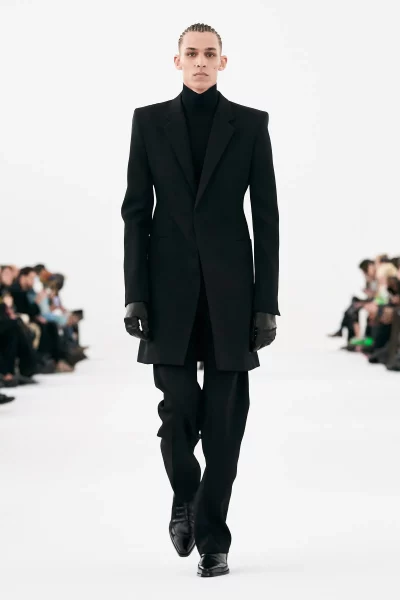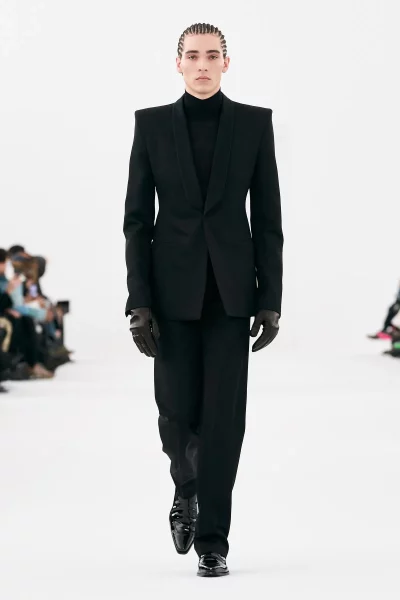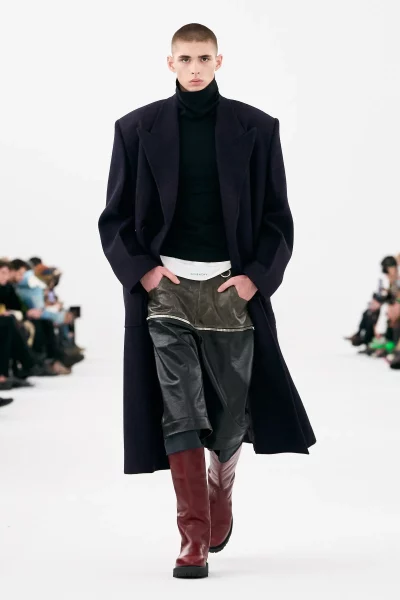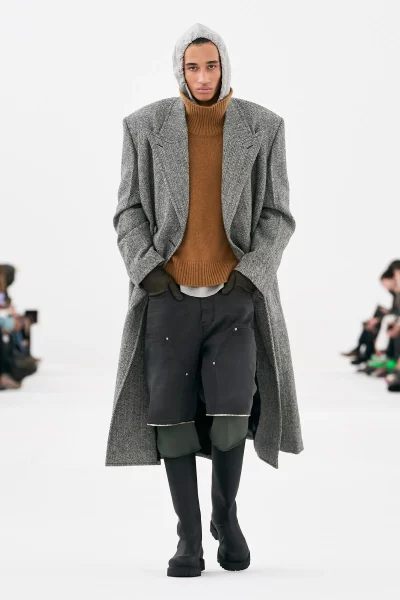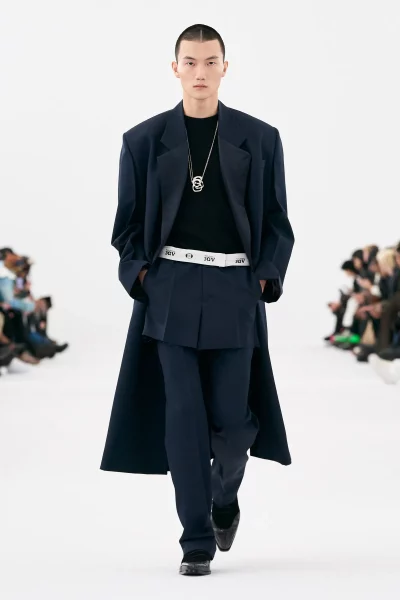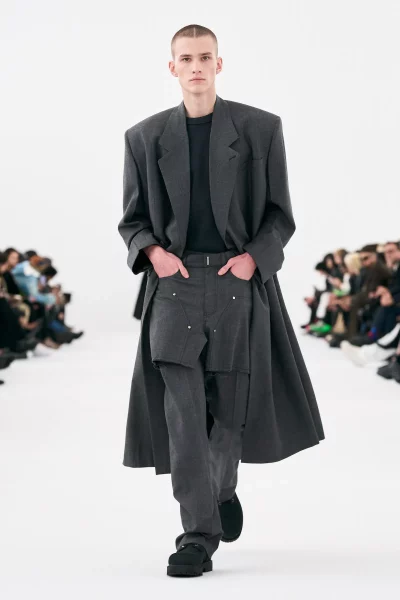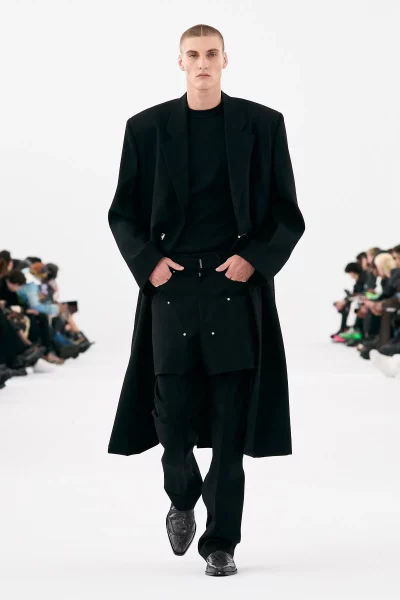 Skirts have been monopolising men's wardrobes since the topic of gender fluidity in dressing has become more explicit. Feeding into this urge of neo-liberalism in men's clothing, classic workwear and formalwear trousers are jarringly sliced in half to create skirts that are put over baggy joggers or airy trousers. During the show, Williams exemplifies how to nonchalantly incorporate this piece of clothing into your autumn/winter attire.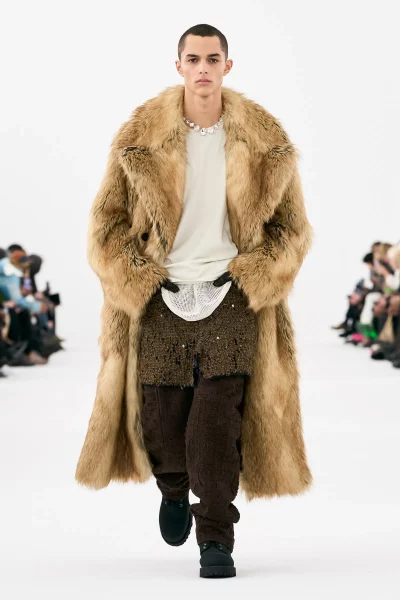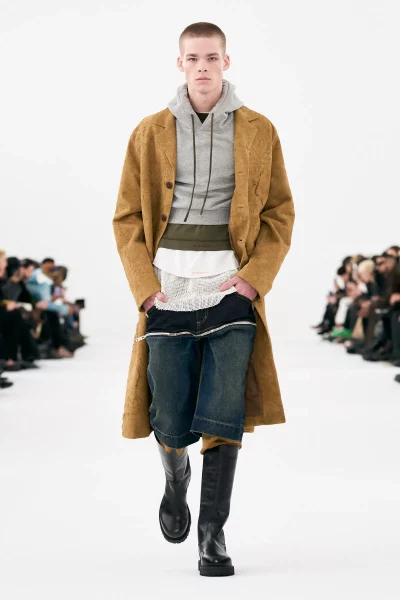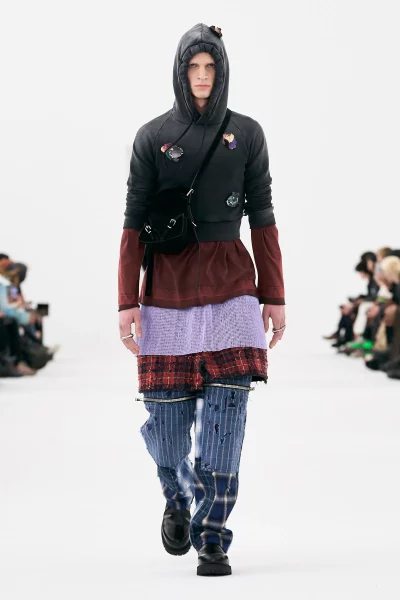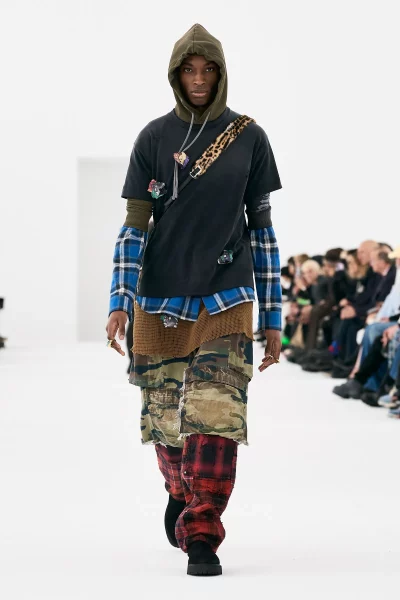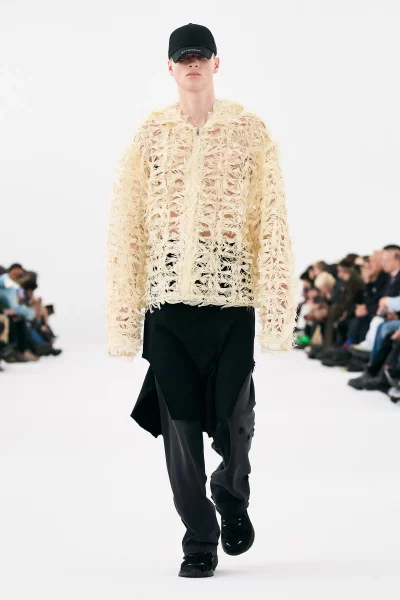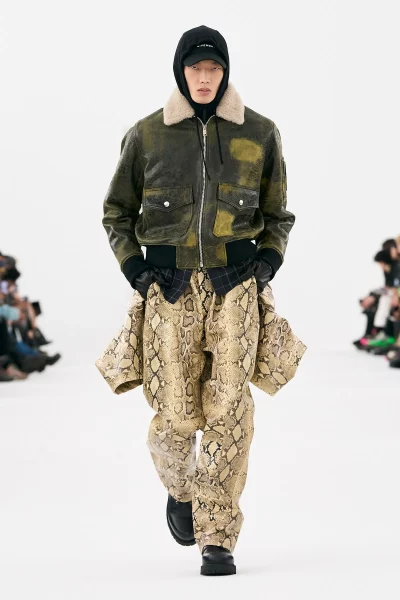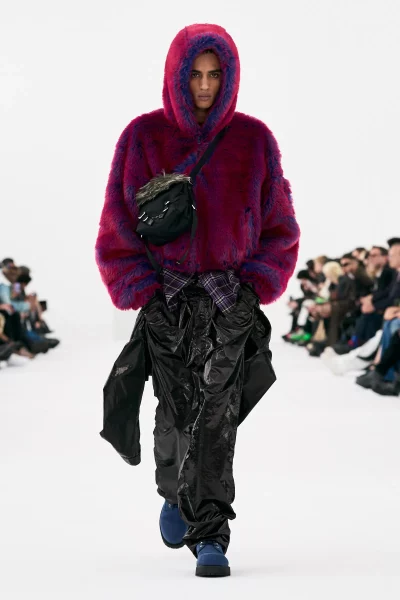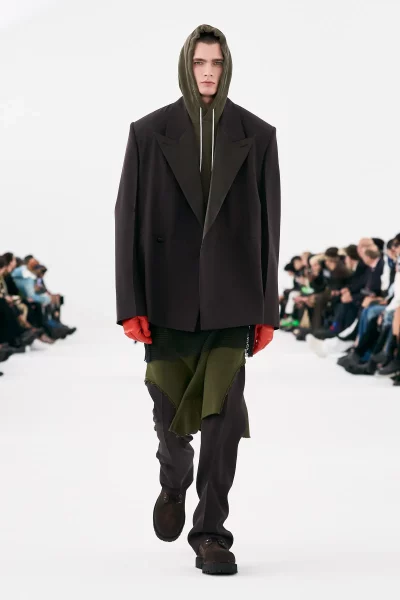 On the accessories front, bags recollect codes from archival pieces. They are reiterated in a more relaxed construction and punctuated in the collection's materials – faux fur, leather, nylon, and faux snakeskin – while shoes are the ultimate focus of archetypes. Formal-shoe-meets-cowboy-boot and maximised work boots come in patent leather and other Givenchy's signature materials, while wellingtons are constructed from carbon fibre embossed leather.
Once you're done with this review of the Givenchy menswear collection, click here to catch up with our December/January 2023 issue.