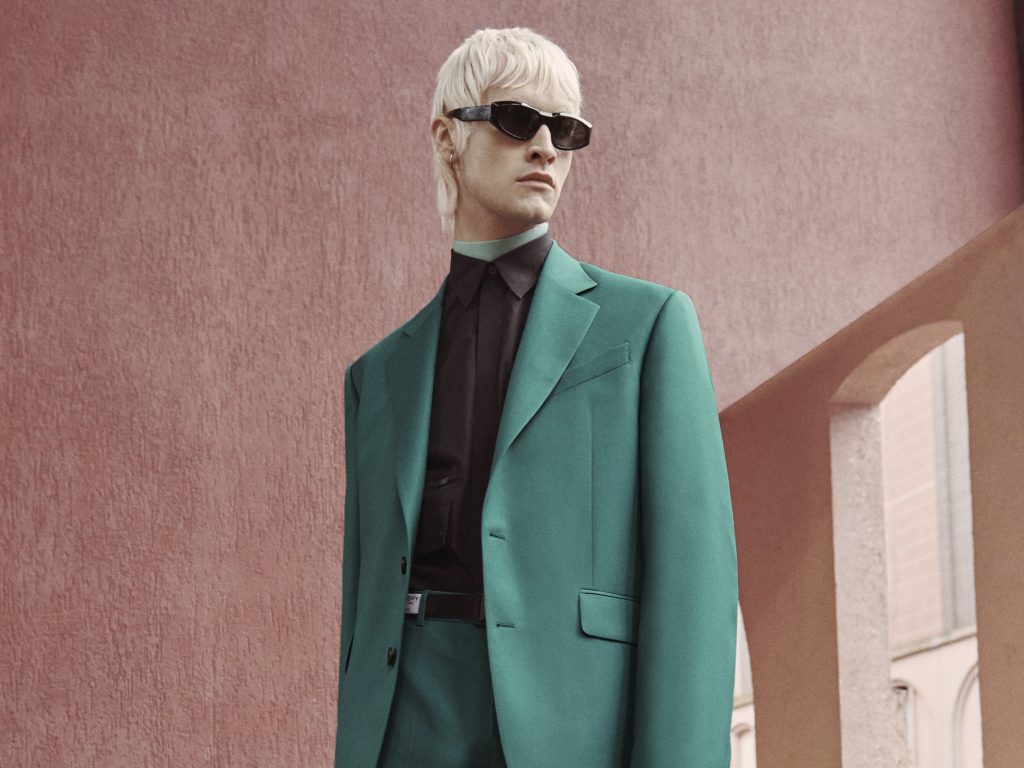 Under the helm of Clare Waight Keller, Givenchy represents minimal chic, Parisian flou and sportswear cool rolled into one. Retaining the house's haute couture tailoring and blending it into her contemporary vision, the LVMH-owned label has undergone a radical change  ̶  in a good way  ̶  deviating from the goth-laden Riccardo Tisci's Givenchy.
Highlighting the theme of the Atlantis, the fictional island that fell out of favour with the gods and slipped into the sea, it aims to bring nature closer to every wearer. Lightness juxtaposes with solidity as warm colours contrast cold palettes. Emerald green, azure and mint green are tempered with hot pink, terracotta and coral.
Catered to Givenchy men who wish to display different facets of themselves  ̶  dashing gentlemen, cool hypebeast and denim stalwart, the English designer has created pieces in varying styles. Looking at it, a legion of couture-like sculptural articles particularly the insignia-adorned eveningwear completely showcases her savoir-faire of making creations that require impeccable skill and considerable knowledge.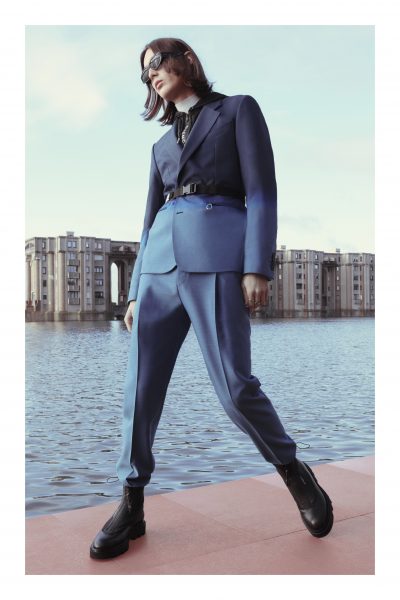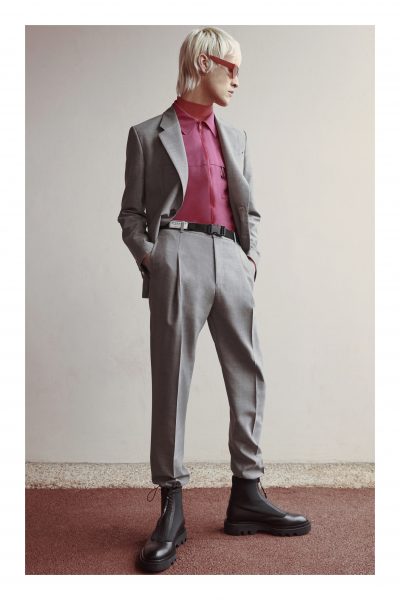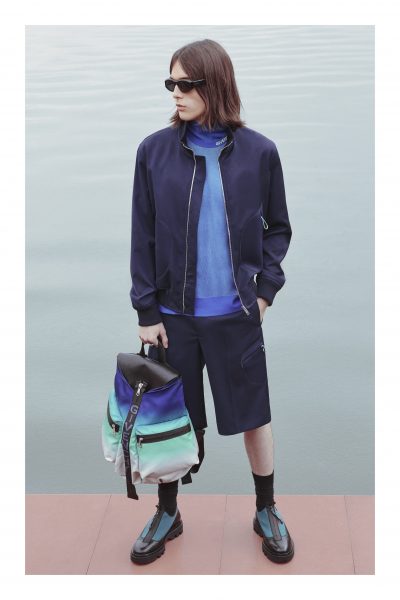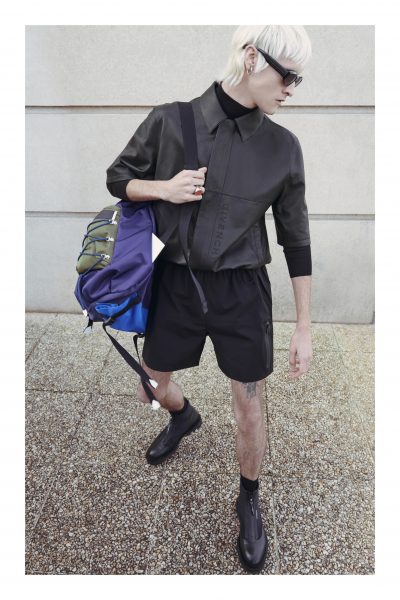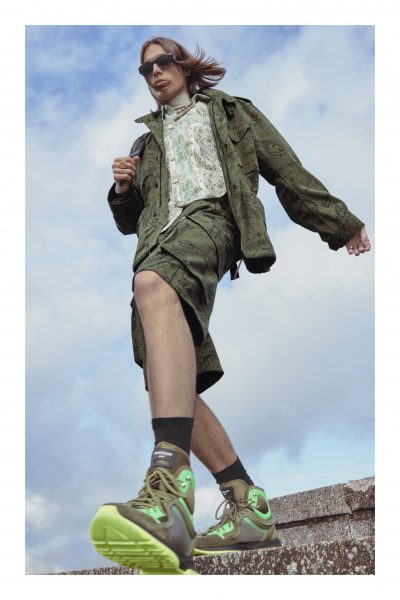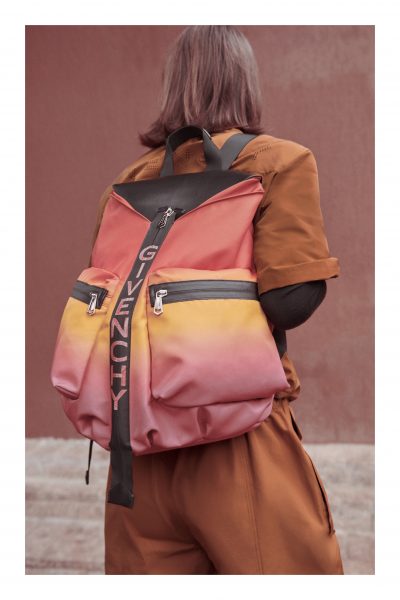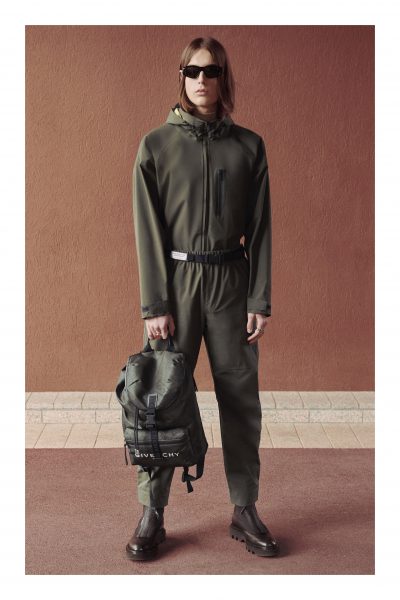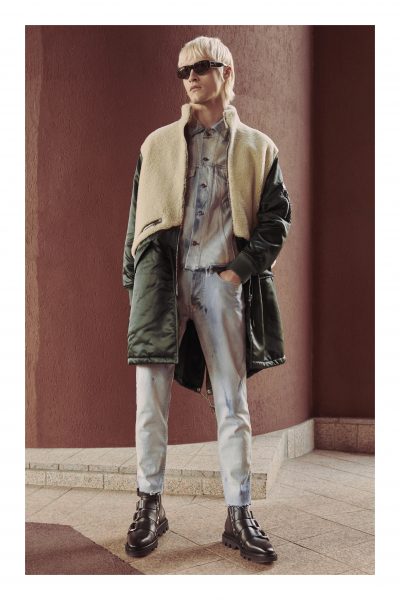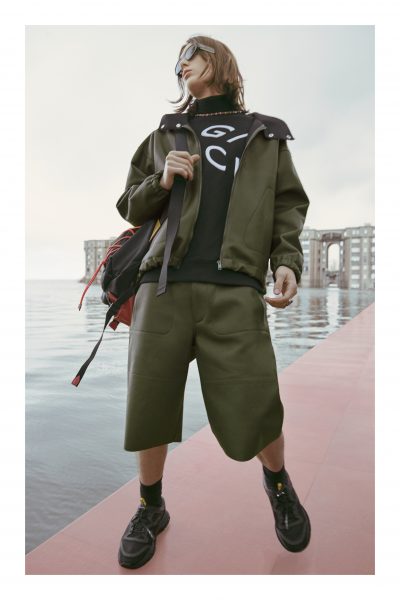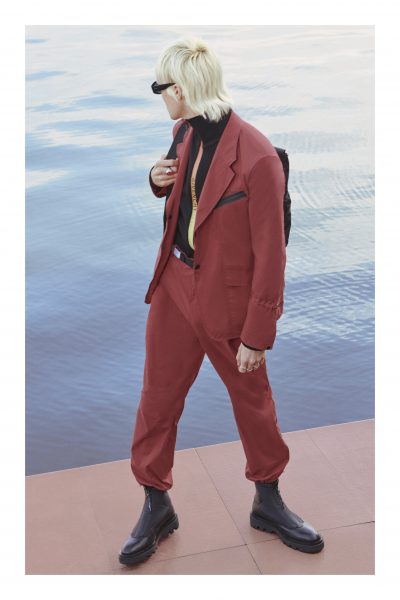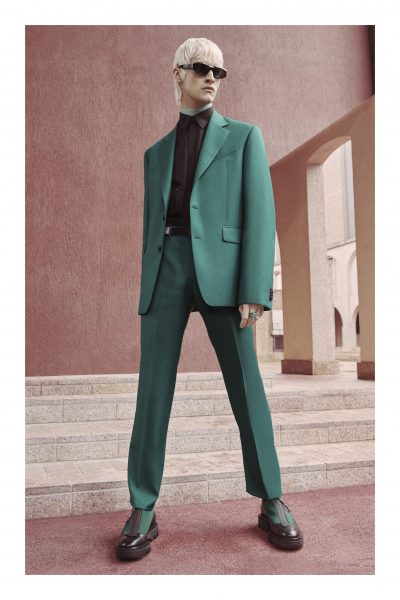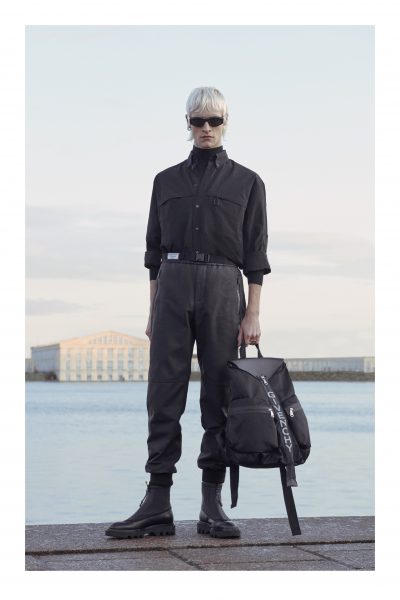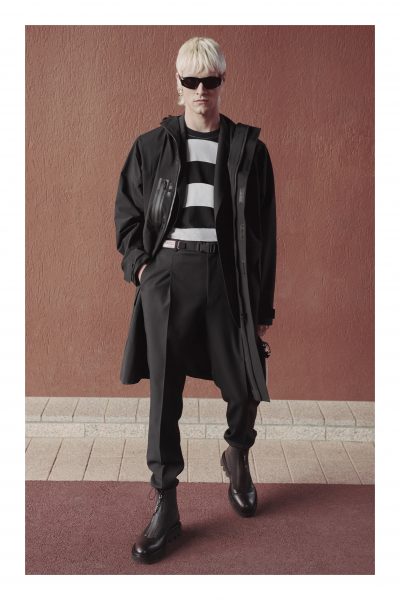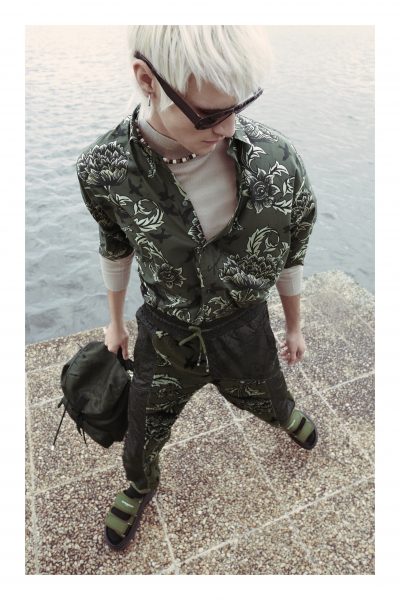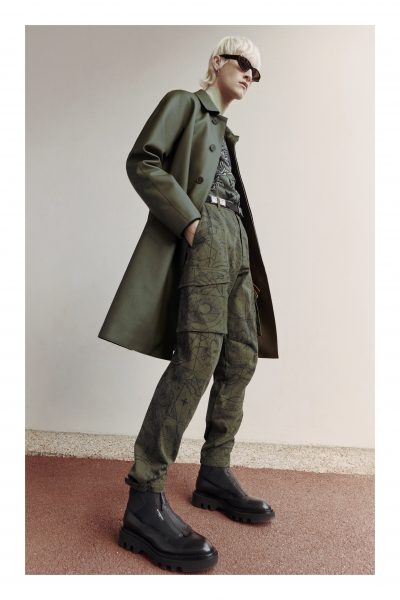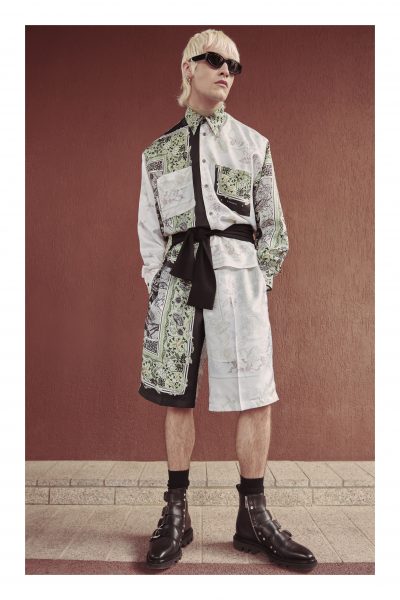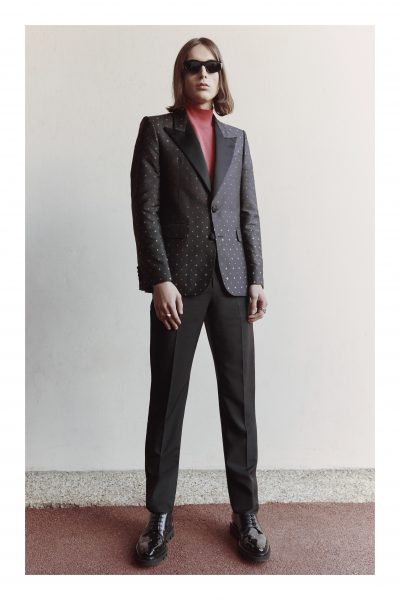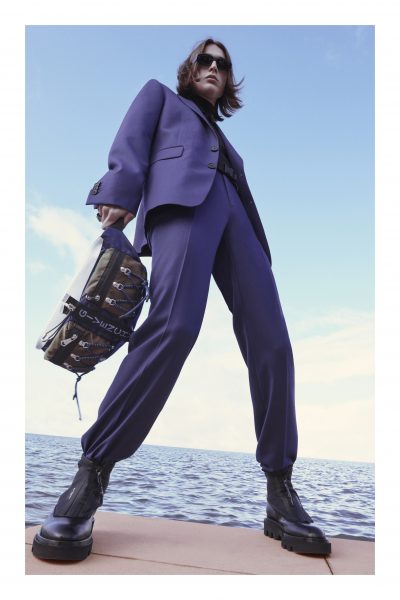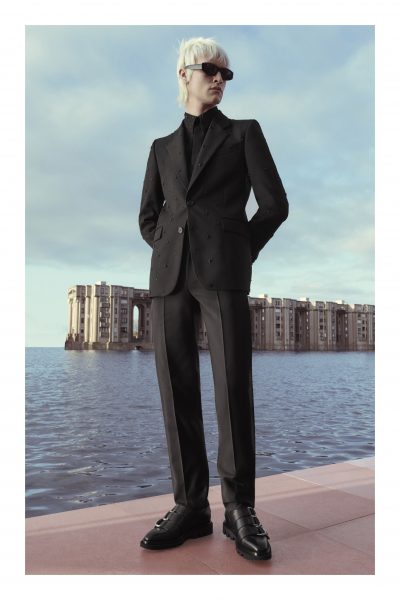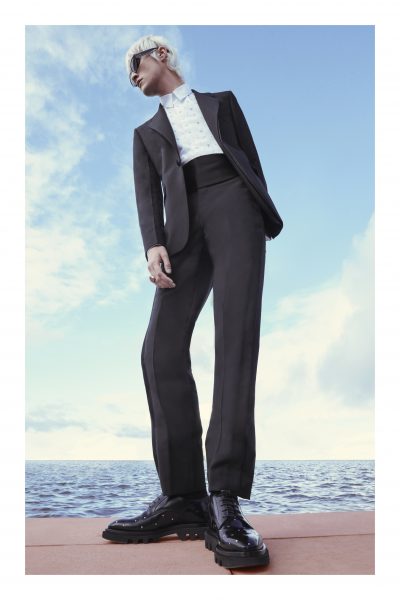 A concession to the sport-influenced fashion phenomenon, she enhances the formal groundwork of the collection with some technical materials and deets taking cue from the Arctic surfers, such as buckle belts, zippers, drawstrings and debossing on neoprene as well as seam-sealed waterproof nylons and perforated, breathable fabrics, without detracting the regal splendour informed within.
Elsewhere, casual pieces made for the modern explorers like the cargo jackets and shorts in khaki are decorated with celestial map micro-motifs and matched with a shirt in floral print inspired by tapestry-like landscaping of Hubert de Givenchy's gardens. Double denim fashion from the '90s plays a cameo role, pairing with a khaki mid-length jacket made of shearling, thick-framed sunglasses and buckle combat boots. The cult Givenchy Antigona is done in the form of a backpack and treated with dip-dye, which makes exquisite counterbalance to the monochrome creations of Clare Waight Keller.
The Givenchy Pre-Fall 2020 collection will be available in-store starting on May 2020.