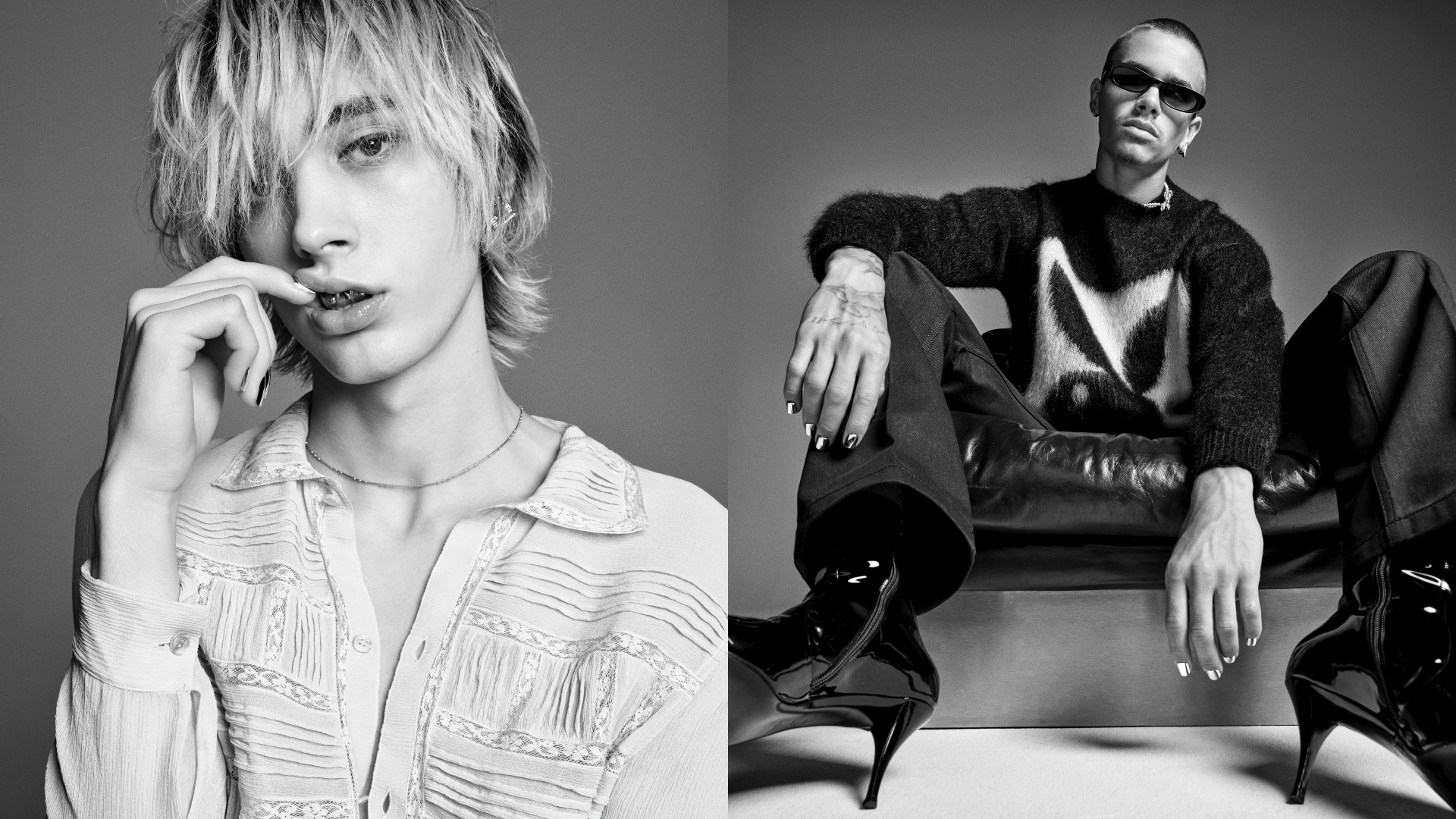 If there are two things we absolutely love about Saint Laurent under the creative direction of Anthony Vaccarello, they are definitely the rock-and-roll aesthetic and the brand's gender-bending take on fashion.
Bringing a sartorial, yet edgy take on menswear, Saint Laurent returns with its Fall 2022 campaign, #YSL45, starring Romeo Beckham, Dominic Fike, Rocco Segers and LaKeith Stanfield.
Breaking the boundary of traditional menswear, Vaccarello highlights unique feminine pieces on his cast of male stars including Romeo Beckham in a sleek pair of patent leather kitten heels to illustrate his signature flare for androgyny.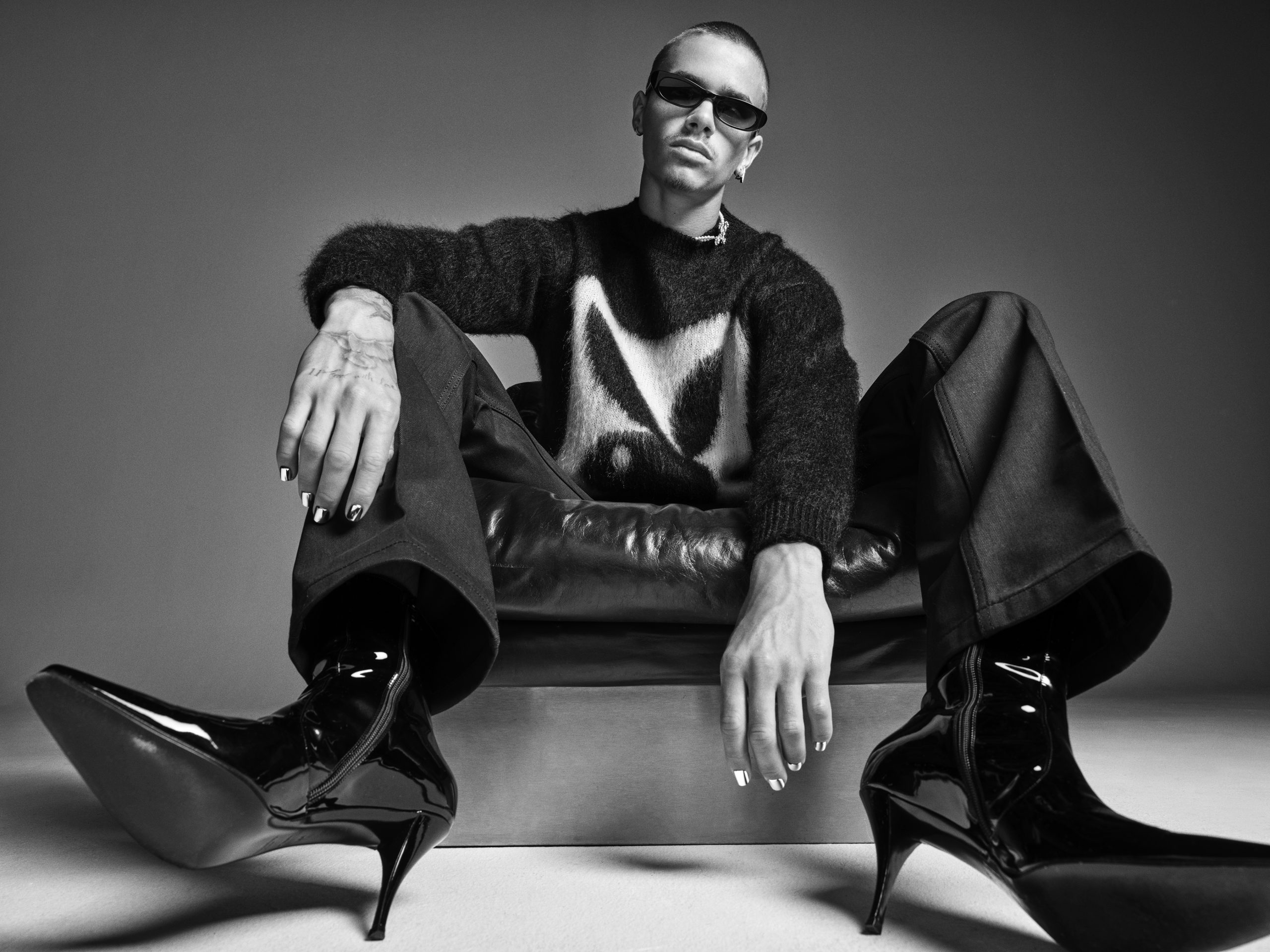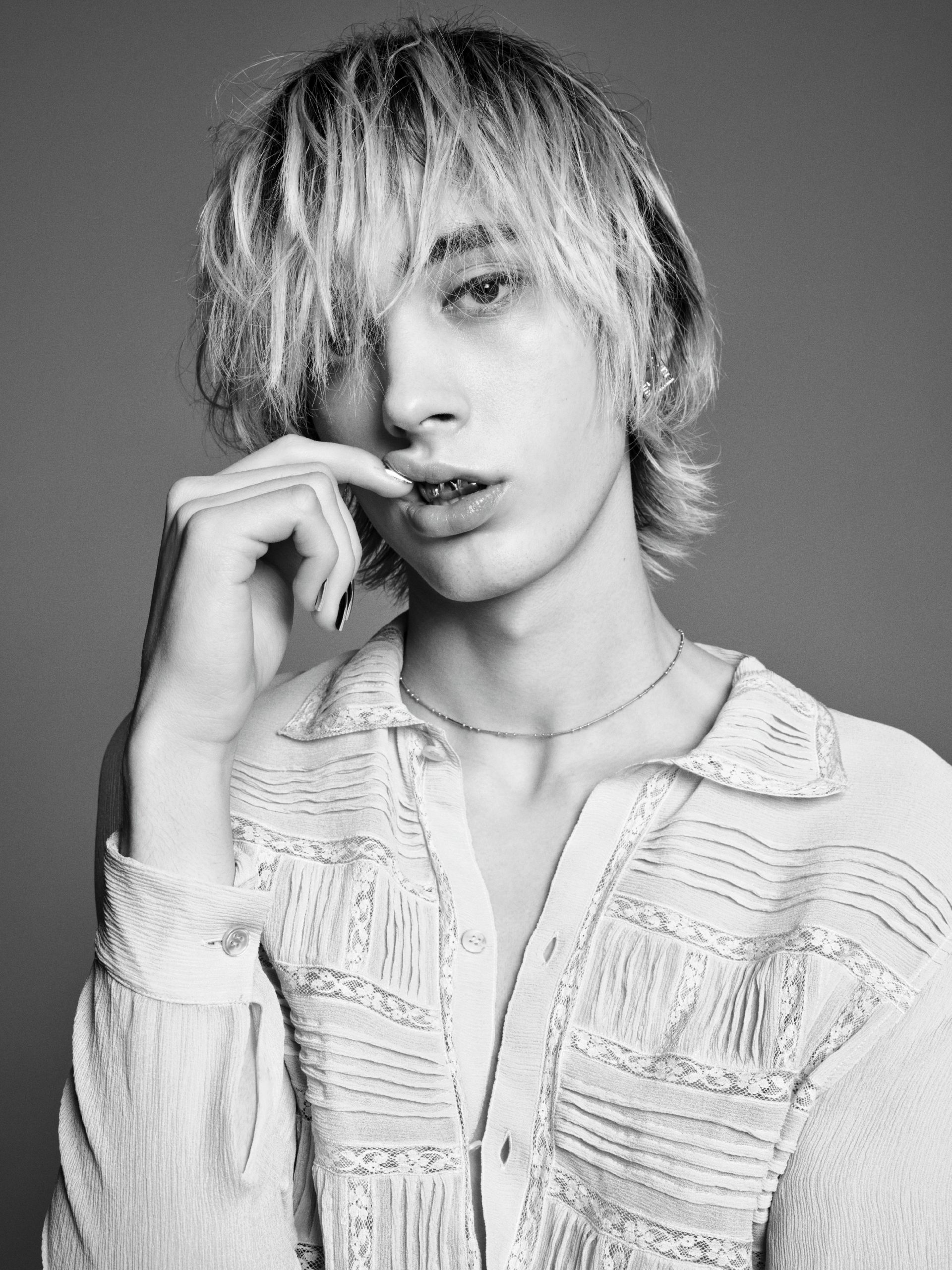 Sleek, minimal and perfectly tailored, the new Saint Laurent collection captures the quintessential sartorial essence of the fashion house in a daring, yet delicate manner. From the mohair sweater featuring the "Playboy" logo to sheer tops, structued and bold outwear and tailored denim, the idea for this collection is a wardrobe shared by all – no matter the age, gender or sexuality.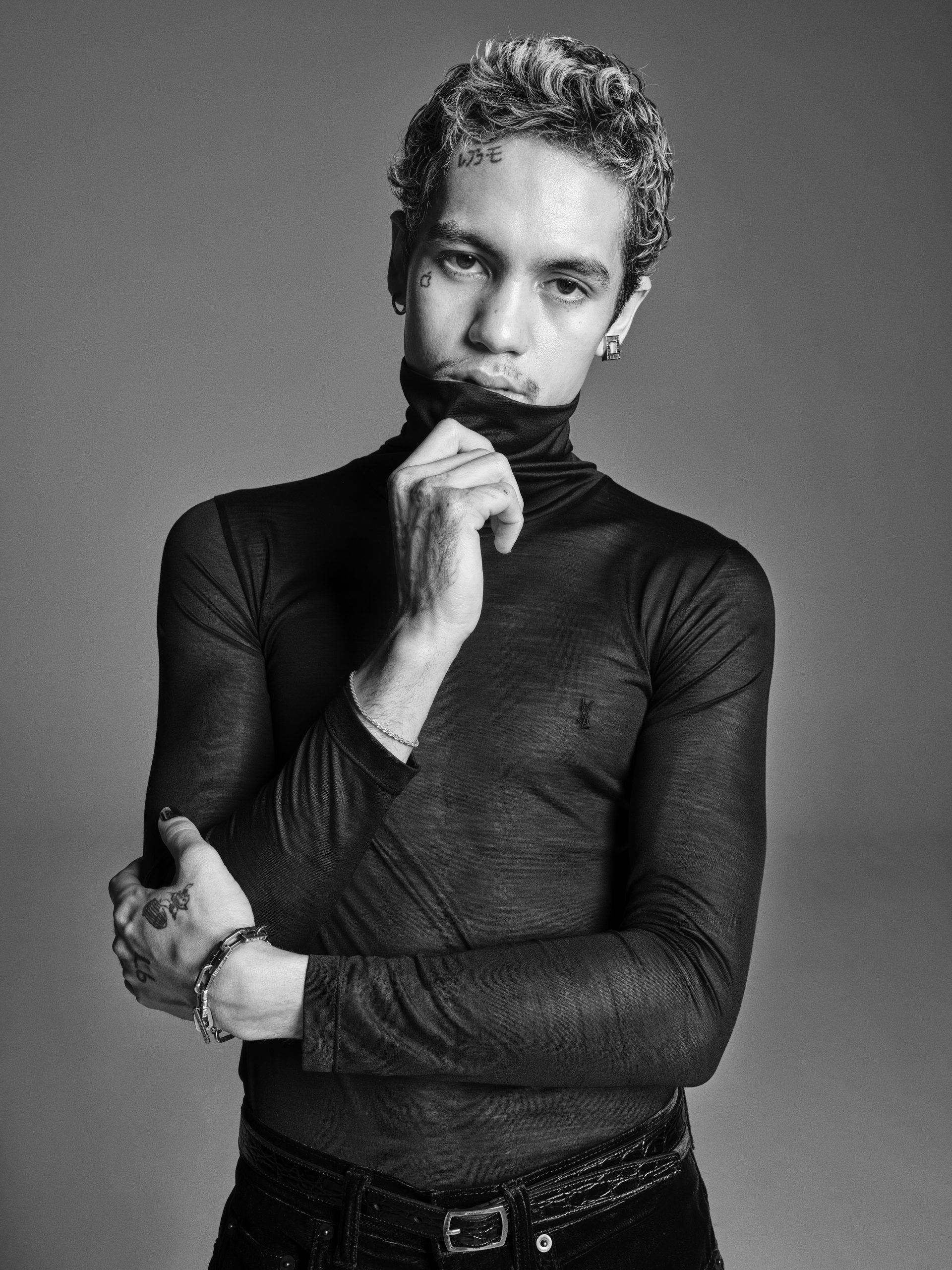 Captured by photographer Gray Sorrenti with art direction from Vaccarello, this campaign, titled "#YSL45", also showcases a campaign film that casts a stellar group of personalities including Zoë Kravitz, Hailey Bieber, Dominic Fike, Awar Odhiang, Konrad Bauer, Finn Wolfhard, Rosé, LaKeith Stanfield, Romeo Beckham, Talia Ryder, Milena Smit, Charlotte Gainsbourg, Rocco Segers, Moncef Farfar and Løren.