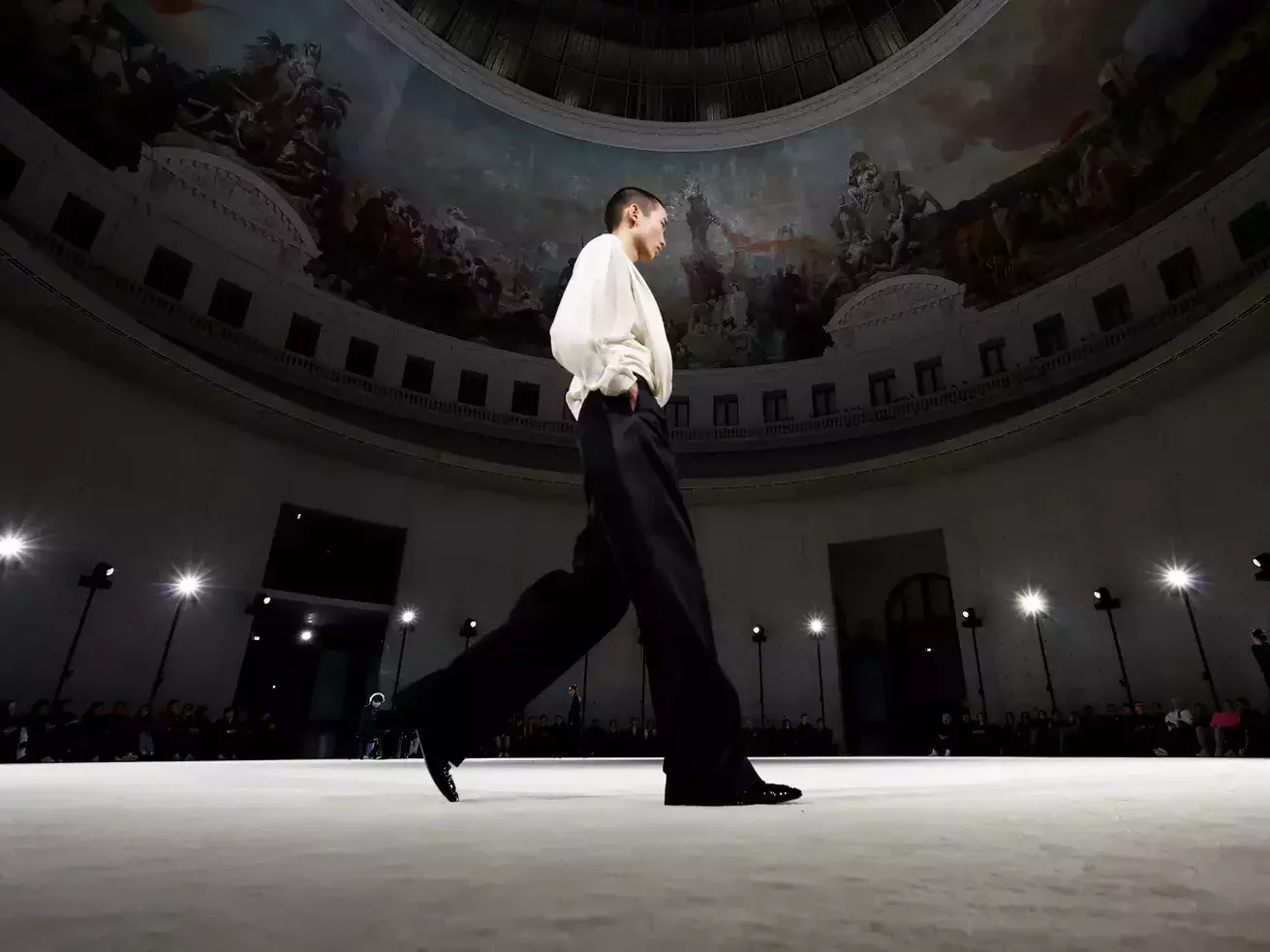 This season preserves Anthony Vacarello's affinity to fluidity in clothing drowned in contemporaneous glamour. The Winter 23 menswear collection is built upon the dramatically attenuated silhouettes that have been striding out at the womenswear show staged in early September last year at the grandeur foot of Palais de Chaillot. Long coats, liquid fabrics, bold shoulders, and delicate head covers, all have been reconceptualised through the lens of menswear punctuated in Saint Laurent's prevailing obsession with rich colours – black, white, navy, brown, camel and glimmers of sliver.
The collection is rather a statement about modern, elevated taste than it is about gender, providing the idea that the ensemble is meant for everyone that wants to look chic, sexy, elegant, or what people of today describe as on-fleek. Anthony Vaccarello has mastered this configuration of precision in menswear for many seasons since he took the helm as a creative director for the Maison. His previous collections for menswear iterated within the same concept, highlighting the many facades of androgyny in clothing and experimenting with various silhouettes that whimsically tie back to the YSL's DNA while enhancing the beauty of figure bears by the wearer.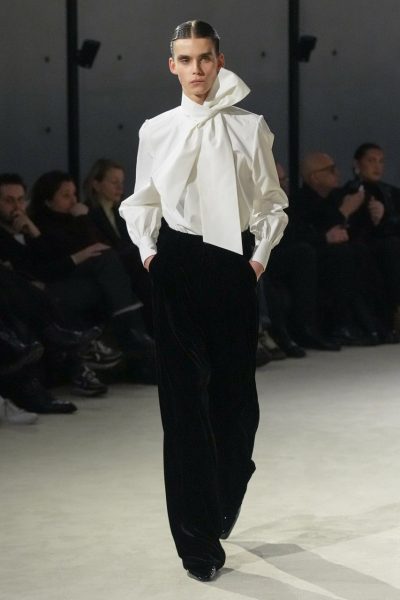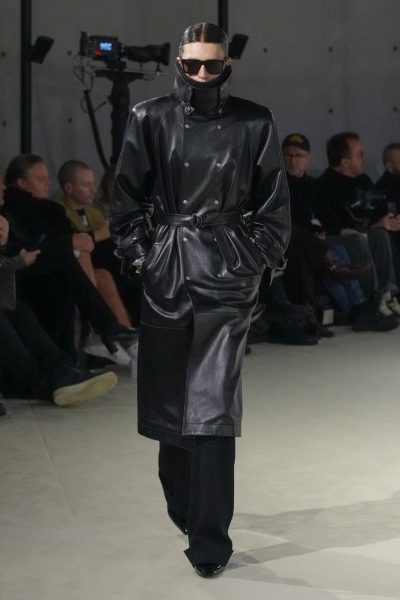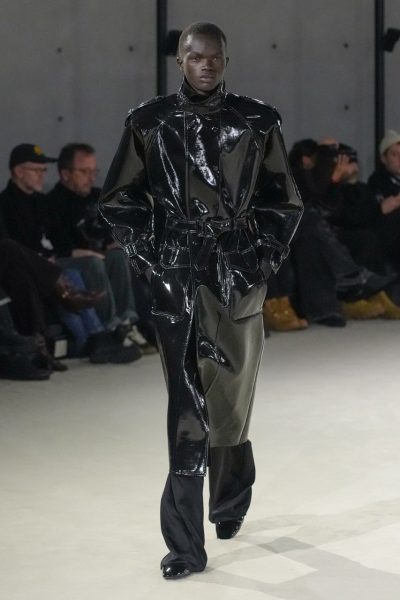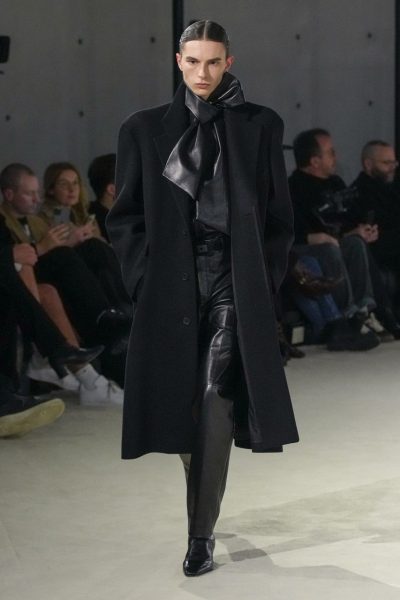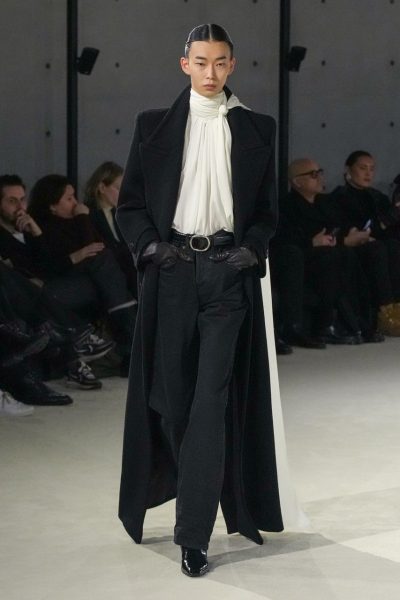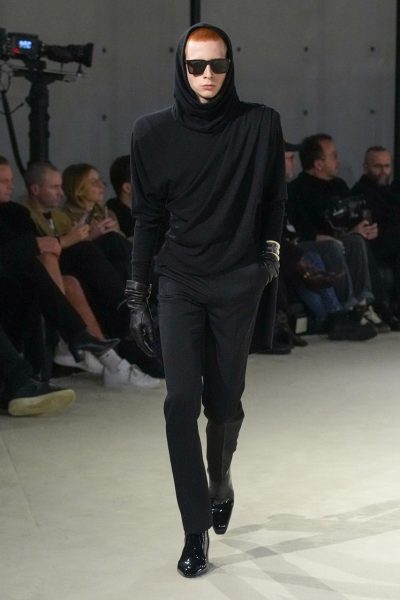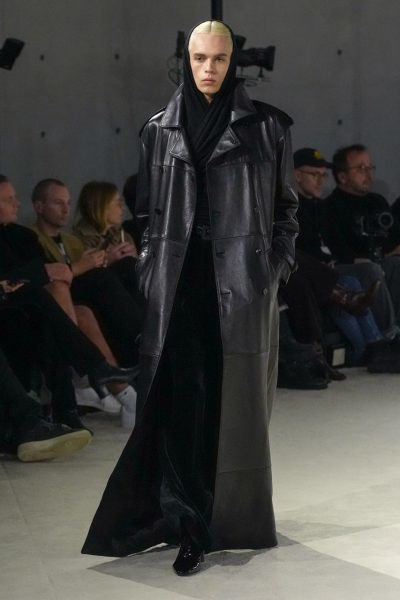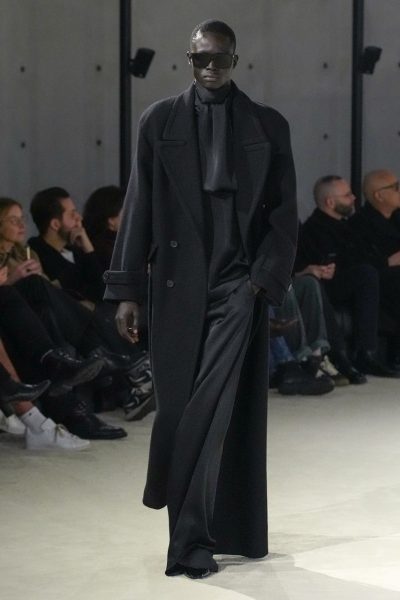 The many layers of sexy and seduction come in the form of broad shoulder coats that cocoon the body of the models dressed in the dominant colour of the entire collection, teased by a peep of drapey knit, silk, chiffon, or lycra top that is tucked handsomely within the fluid or structured trousers. Sturdy forms and elongated silhouettes are encoded through the updated classic tuxes, floor-length cashmere coats and double-breasted jackets. All are comprehended either with a judiciously judged jut shoulder cut or a wrap-over fastening, drawing attention to the cinched or slenderised waist.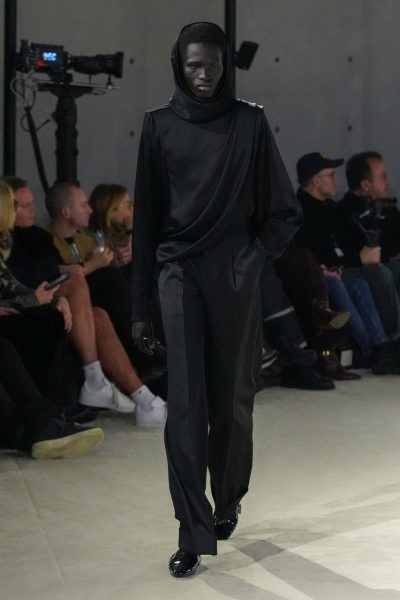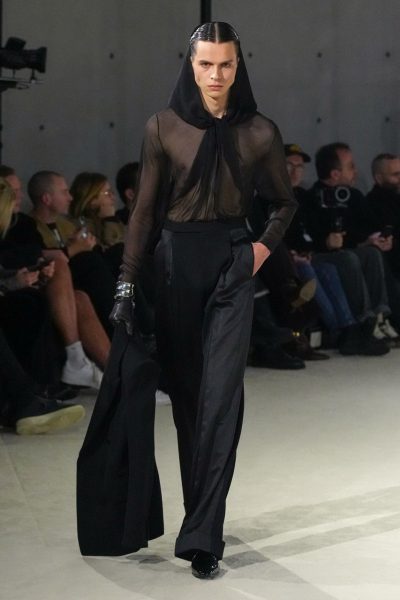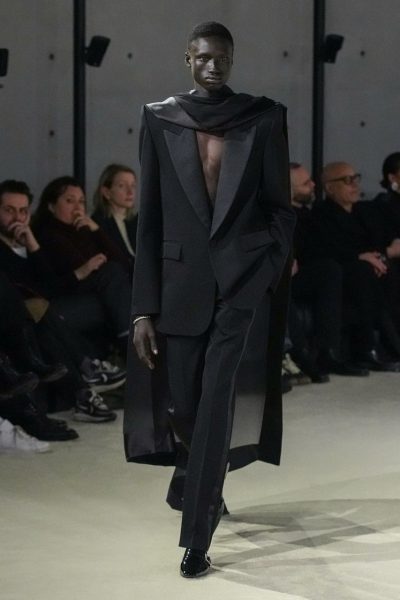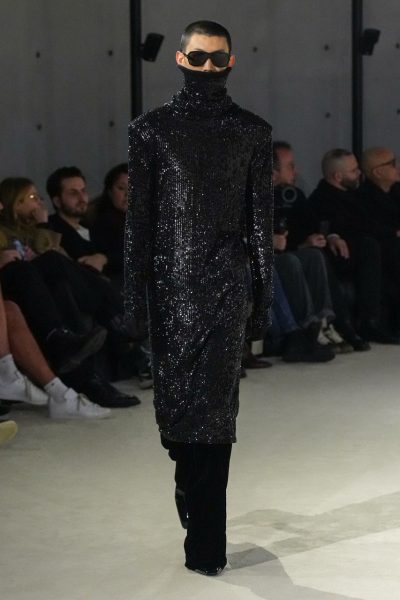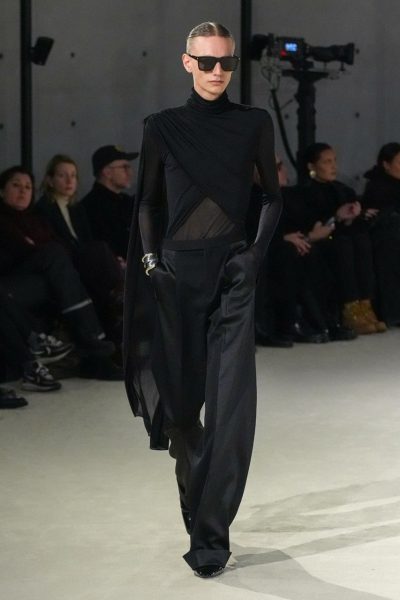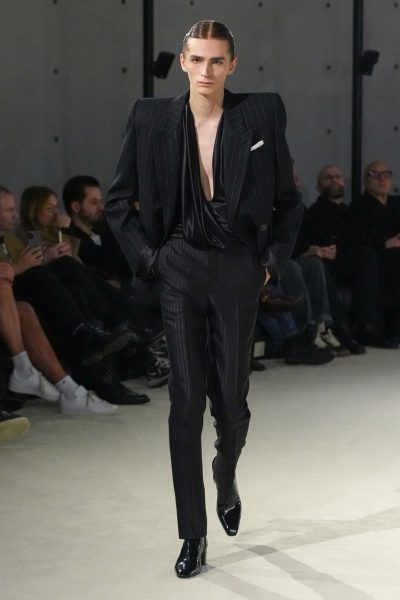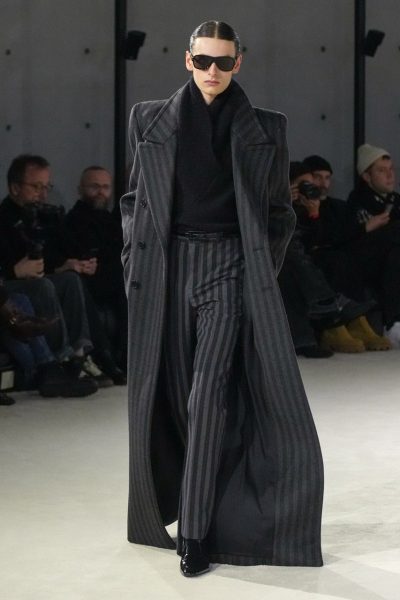 In addition to the language of theatricality, anonymity and mysteriousness also take centre stage for many of the tops and jumpers with soaring elongated high necks and hooded silhouettes, respectively. Nevertheless, softness and fluidity remain prepotent and, above-it-all, with one look after another, cut from YSL's signature materials.
Once you're done with this review of the Saint Laurent menswear collection, click here to catch up with our December/January 2023 issue.