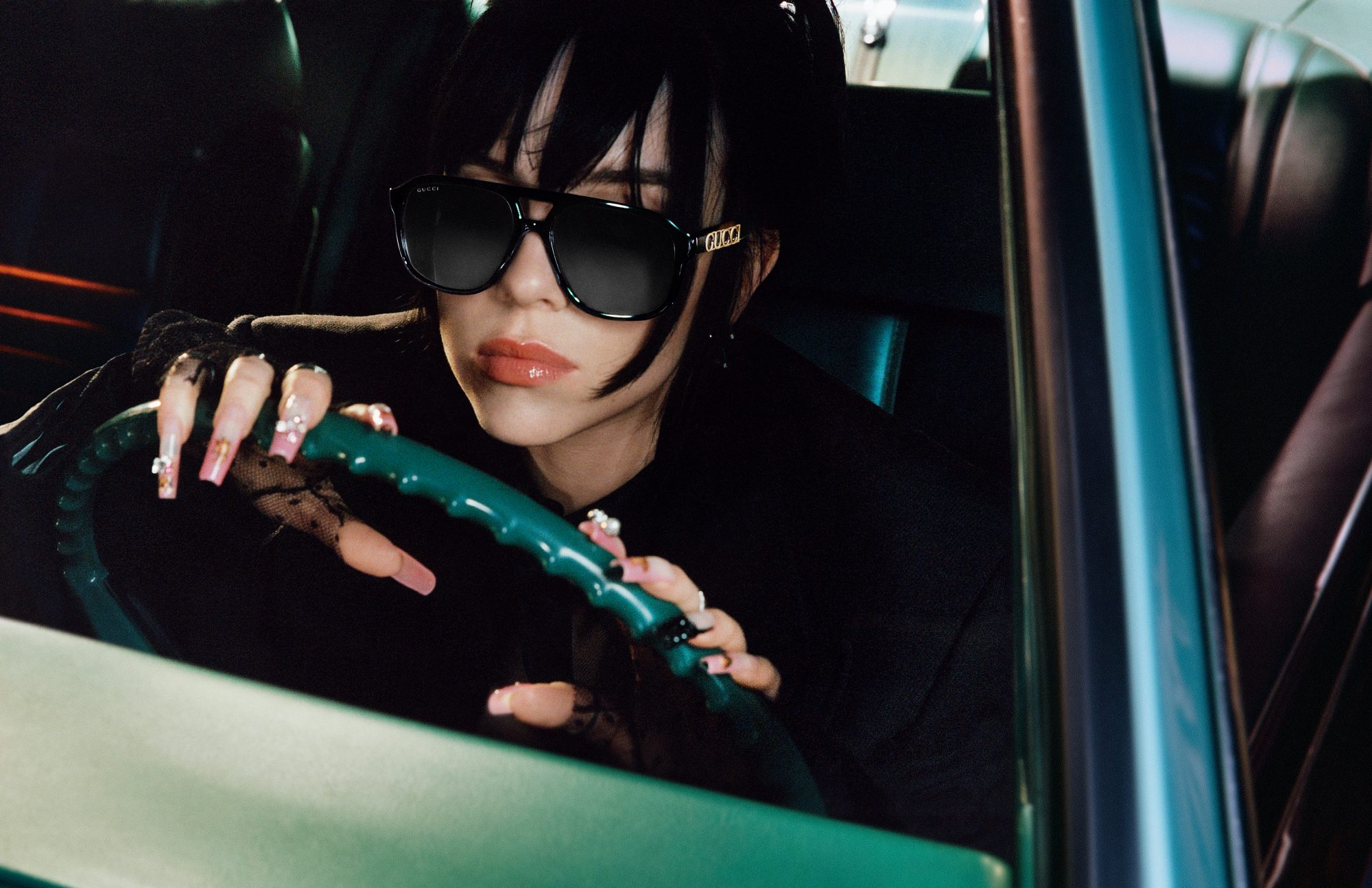 Billie Eilish is undoubtedly the Gucci proper. That image of her stripping away her boxy outfit and transforming into an elegant aristocrat that looks like she has just stepped out of The Gilded Age still ring in our head. It came as no surprise that her elan has convinced Alessandro Michele, Gucci's creative director, to pick her as the face of latest 2022 Gucci Eyewear campaign.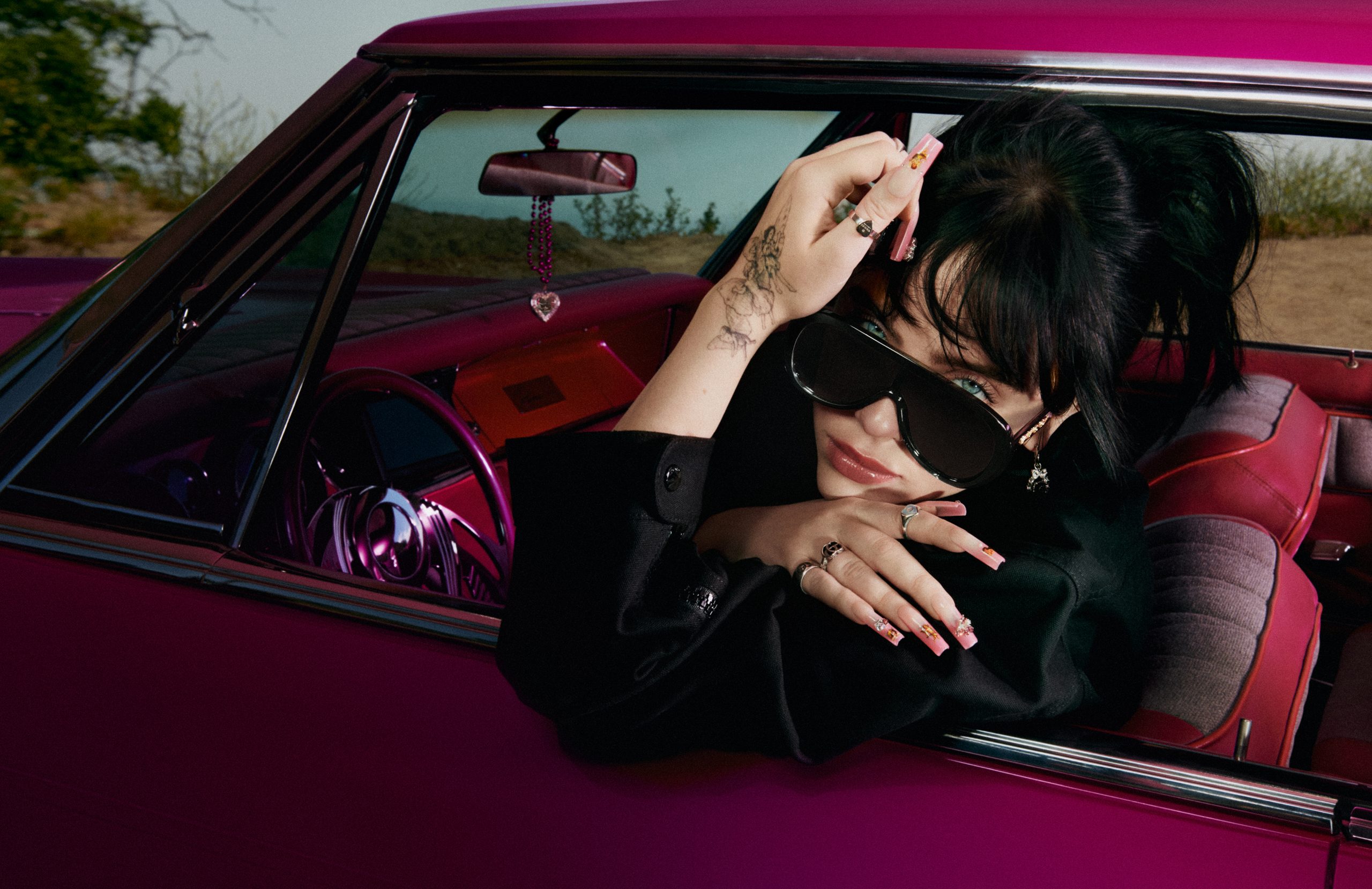 With mystery-charged dark jazz playing in the background, the campaign in the style of film noir shows the Gen Z singer taking the wheel of muscle car while cruising through the Hollywood Hills with contrasting scenes of her wearing the latest Gucci sunnies. Donned in caravan sunglasses in black acetate, cat-eye shade in pink and '80s-inspired oversized sun mask, which cleverly blends retro style and contemporary influence, the Happier Than Ever singer then pulls up at roadside and starts to pose in front of CCTV before ending the campaign video with a confession to her other self.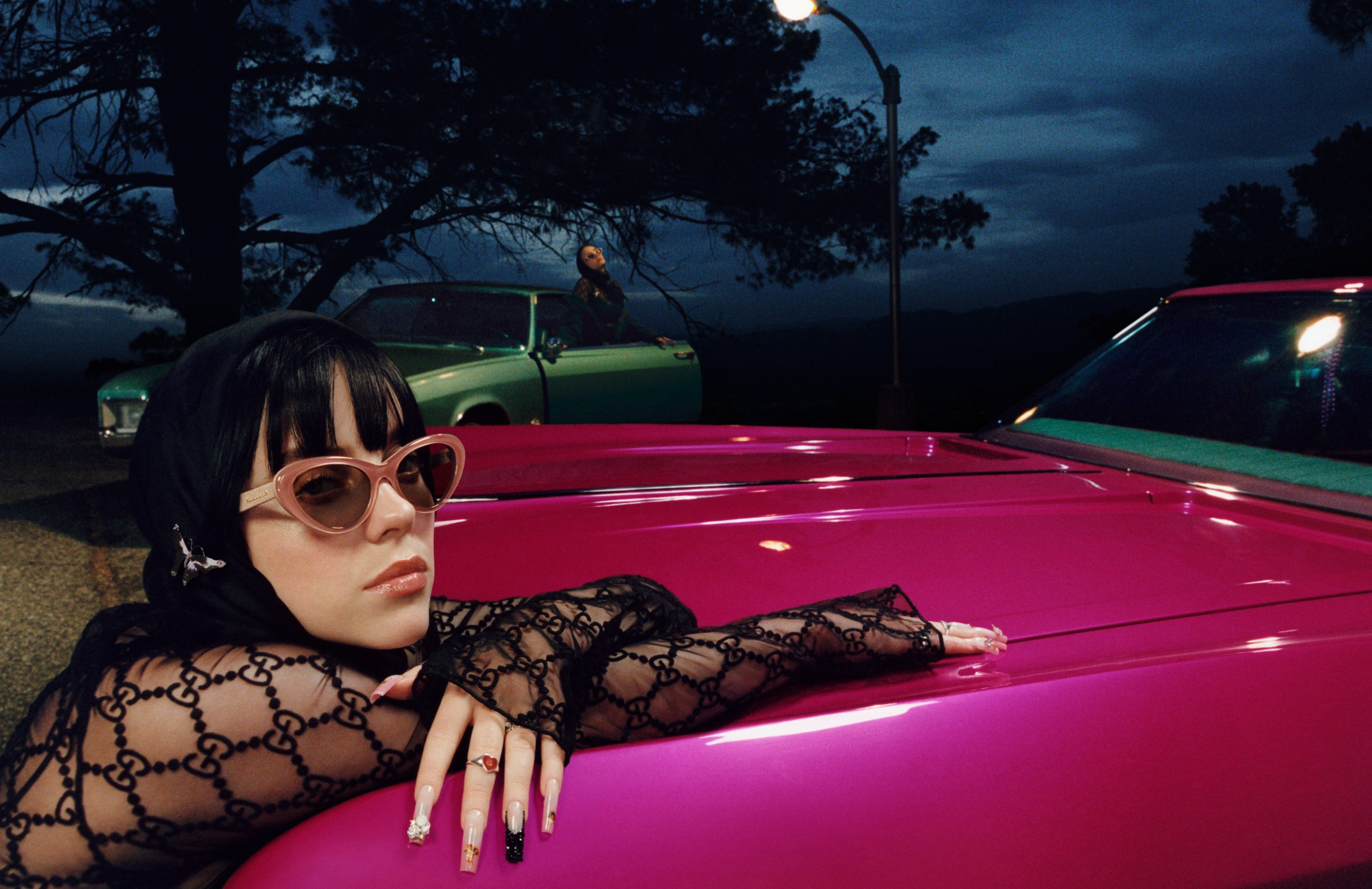 Shot by Harley Weir and art directed by Lina Kutsovskaya, the 1-minute long campaign video is brought to life with unbalanced compositions, a rich palette and contrasted lighting effects.
Check out the latest Gucci eyewear here.