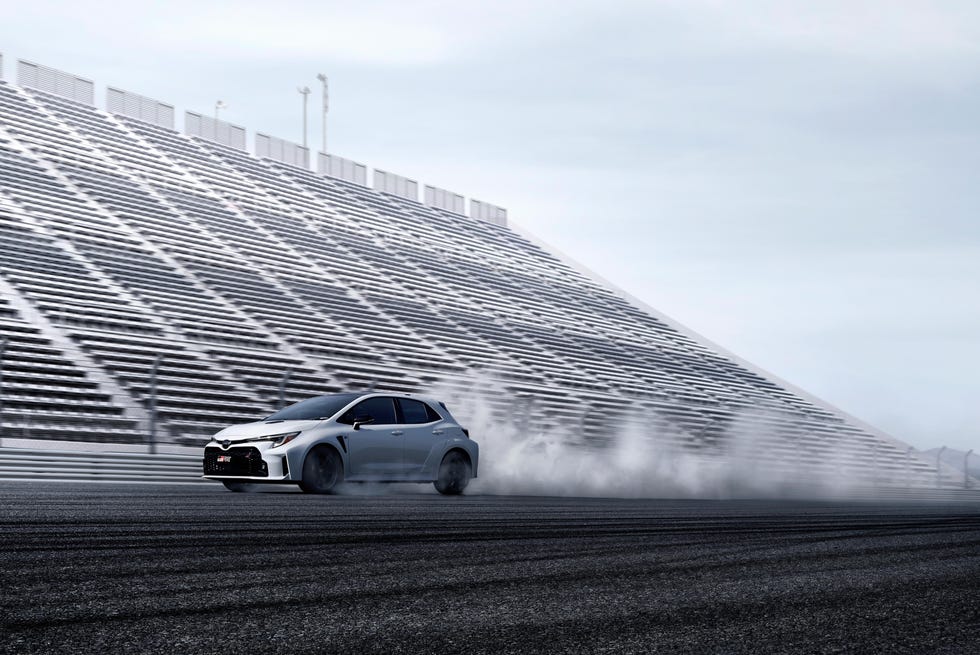 In an endeavour to introduce more sportier cars to its lineup, Toyota announces GR Corolla, a brand-new hatchback. It is the third brainchild by the Japanese marque's performance-vehicle skunkworks division, Toyota Gazoo Racing, which follows close on the heels of the successful GR Supra and GR Yaris. As powerful as its big brothers, the sporty-looking wagon, boasting both substance and style, will likely to give the Volkswagen Golf R and the upcoming Honda Civic Type R a run for their money.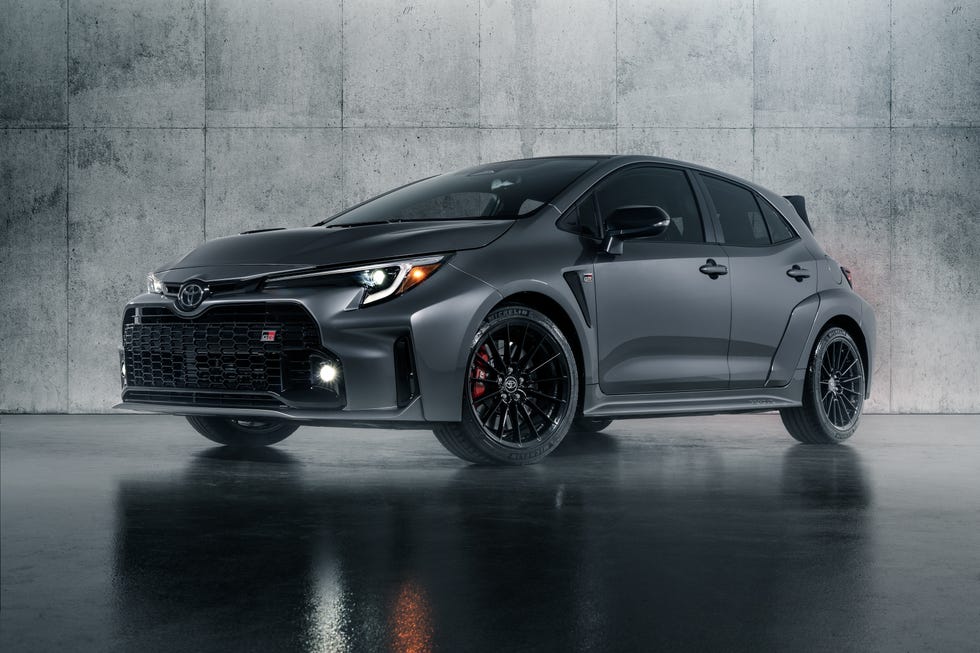 Living up to the spirit of Gazoo Racing, the GR Corolla has a brawny appearance with features that sweep the gearheads off their feet and yet intimidates with an air of menace. On the front, the aloof, winged eyes create a harmony with the wide squared-off grille while the sides are decorated with aggressive wheel arches that exaggerate its racer personality. The vehement expression continues with a visually-impactful back complete with considerable rear wing and tri-exit exhaust.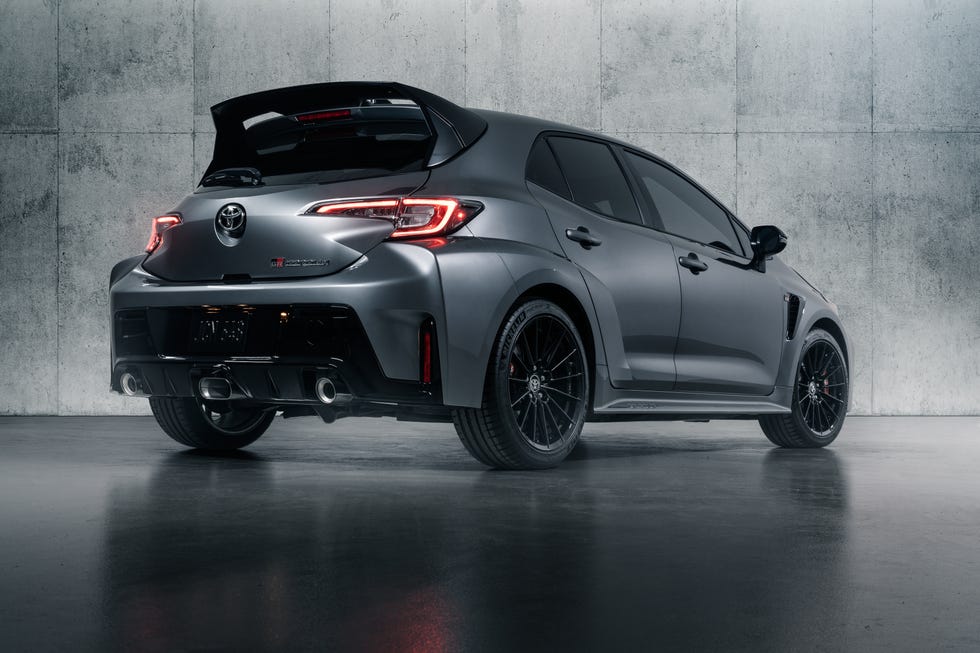 Inside, the interiors of Toyota GR Corolla, a close resemblance to the standard Corolla hatchback, is furnished with racy upholstery, sport seats and aluminium pedal covers. Exceptional build quality and soft-touch material aside, the zippy car is packed with heaps of useful features. Think about: an 8.0-inch infotainment display, on-board Wi-Fi hotspot, wireless smartphone charging pad and in-dash navigation. Whether you are the driver or a passenger, rest assured that you won't be bored with eight-speaker JBL stereo system that plays your favourite hits.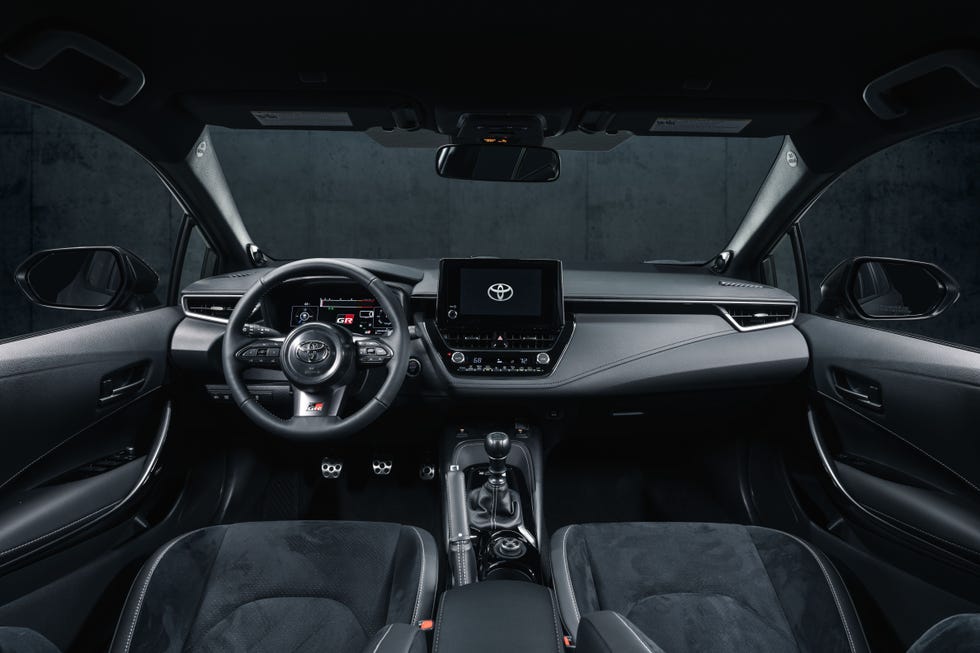 Like the GR Yaris, it is brought to life by the upgraded turbocharged three-cylinder engine. An ambitious racer at its heart, the hatchback is able to put out 304 PS at 6,500 rpm and 370 Nm of torque between 3,000 and 5,500 rpm, a step-up from that of GR Yaris. Matched with six-speed manual transmission and GR-Four all-wheel drive system, there are different power-distribution modes to choose from: a 60/40 front-to-rear split for a great daily driving, 30/70 split for a Fast & Furious moment and a 50/50 split to put your racer heart on fire.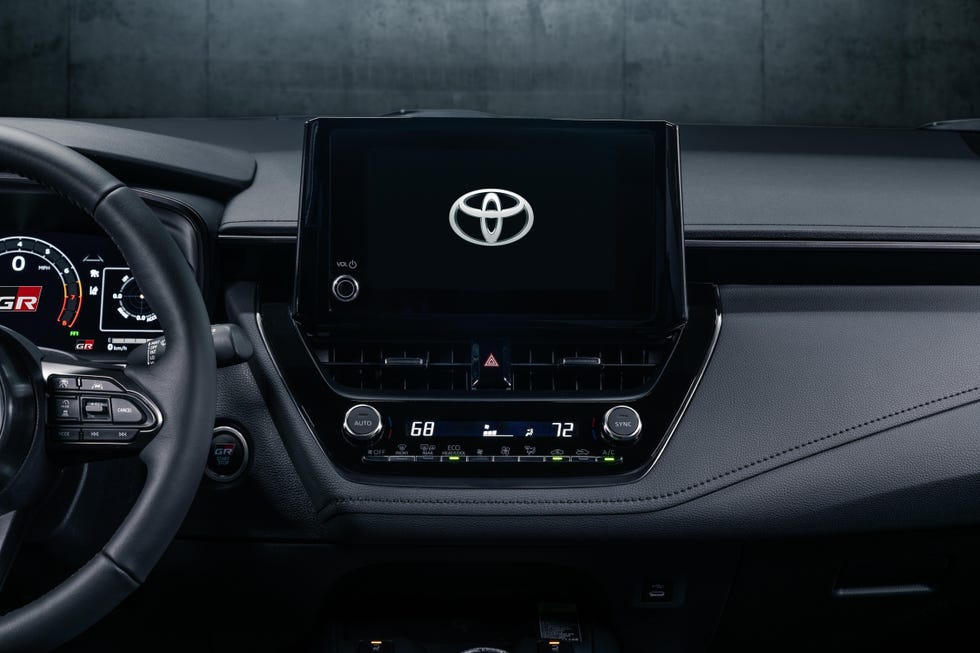 Driver-assistance technology wise, Toyota assures the safety of its riders by making most of the features available to its models. The standard offerings include adaptive cruise control, pedestrian and cyclist detection, automatic high-beam headlamps and lane-departure warning.