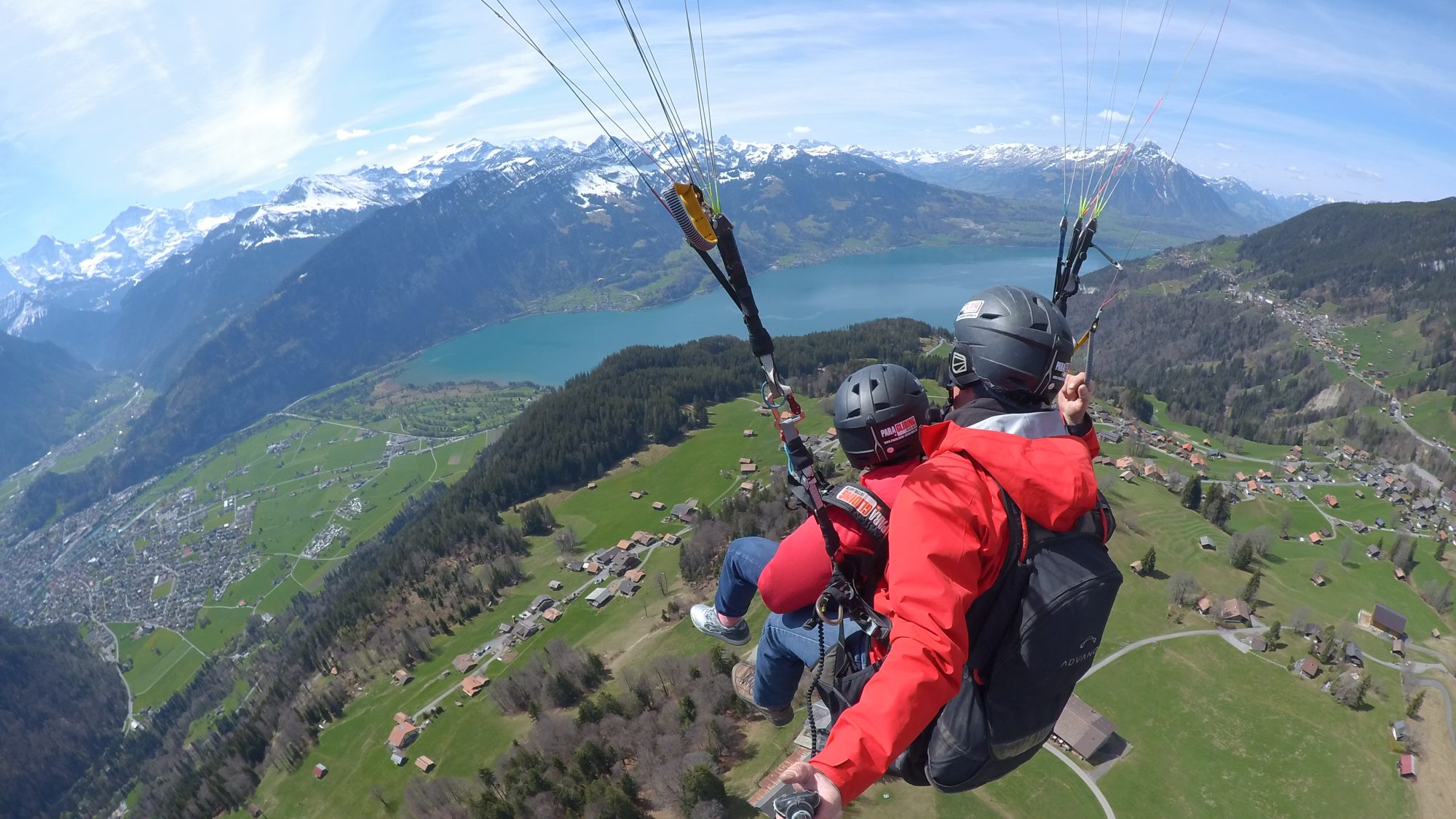 After a long travel drought, it's not shabby at all when Switzerland is your first destination aboard. The agenda? Outdoor adventure. My airline of choice was Swissair and the flight between Singapore and Zurich took close to 15 hours. Upon arrival, I got on the Swiss Federal Railways – with a first-class Swiss Travel Pass in my hand – and headed to my first stop: Interlaken.
They weren't kidding when they said that Swiss not only want to be on time, but they take pleasure in being punctual. After I checked into Hotel Metropole – nestled conveniently in the Interlaken city centre with a majestic view of the Jungfrau massif from the balcony of my room – I received a phone call from Paragling Interlaken an hour prior to my booking to make sure that I was on my way. All psyched up to check it off my bucket list, I wasted no time in layering on a couple pieces of clothing and walked over to the gathering place with 30 minutes to spare.
The van drove us to the drop-off point where we went on a short hike to the actual take-off spot. It was a month into spring, so the whole area which was snowy white had already festooned with green grass, blooming flowers and budding trees. I met my assigned pilot who geared me up with equipment such as the harness and helmet, and then asked: "Do you have any questions before we start flying?" I half-jokingly asked, knowing that I couldn't be in safer hands, "How many people have died from doing this?" He replied, laughing, "A few too many." Before I could finish the other hand of the question, we started walking toward the slope before sprinting off the cliff.
Once we were in the air, it was a gentle, floaty ride. I took the 15 to 20-minute worth of the bird's eye view to engross the imposing grandeur views of the snow-capped Eiger, Mönch and Jungfrau positioned along the deep cyan Lake Thun and Lake Brienz. Since nothing is permanent in this world, we eventually had to land – at the famous Hohematte Park. Other action-packed activities such as hiking, rafting, kayaking and bungee jumping are readily accessible via train, aerial cable way, bus or boat in Interlaken. I ended the day dining at the breathtakingly beautiful Harder Kulm Panorama Restaurant.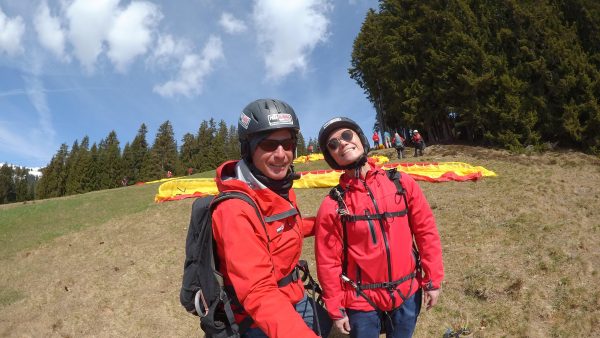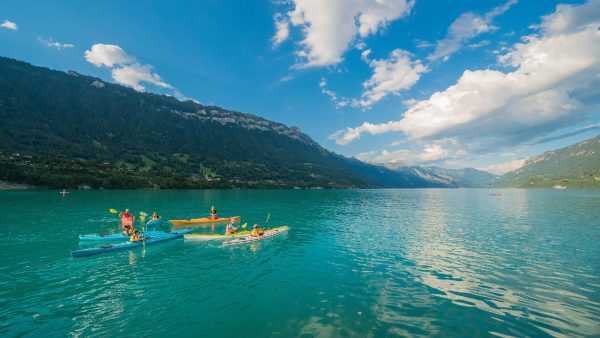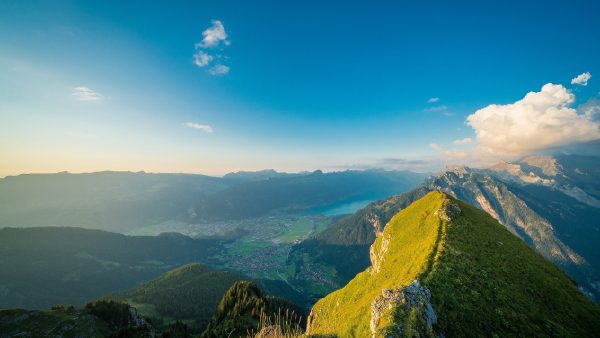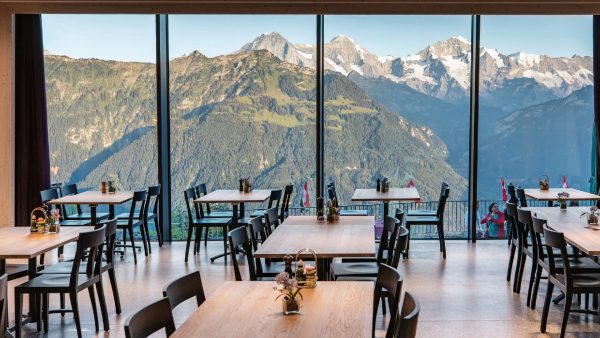 The following day, I took the train from Interlaken Ost Station to Grindelwald Station where I hopped onto the new Eiger Express tricable gondola to Eigergletscher Station before changing to a rack railway to Jungfraujoch (www.jungfrau.com) – also referred to as Top of Europe – which is located 3,454 metres above sea level offering jaw-dropping perspectives of the world's three mythic peaks: the Eiger, Mönch and Jungfrau. Fun fact: Jungfrau was chosen as the first Alpine UNESCO World Natural Heritage Site in 2001. The adventure began from the gondola ride what with spectacular sights of thunderous waterfalls, secluded valleys, blossoming alpine meadows and lonesome mountain inns. An ultra-fast lift whisked me 117 metres further up to the Sphinx observatory where I enjoyed a 360° view of the surroundings from the panoramic windows inside the building. I then decided to venture out to the terrace and the sight of Jungfrau, as well as the Aletsch Glacier, awakened all my senses. Sunny with temperature of around 4° Celsius – the weather seem kind until I got sunburnt for not applying sunscreen as advised. Yearning for more, I made my way to the Alpine Sensation, which led me to the Ice Palace where the new Lang Lang ice sculpture was found – and the plateau where there were plenty of great photo opportunities.
At 2,970 metres, Schilthorn is another high alpine peak, which sits across the Lauterbrunnen Valley from Jungfraujoch. It took me approximately 30 minutes by cable car to reach the summit. Another fun fact: Schilthorn was the main shooting location for On Her Majesty's Secret Service, the sixth instalment of the James Bond series. The James Bond references that can be spotted everywhere, from the viewing platform to the interactive Bond World 007 showcase to the impressive 360° revolving restaurant, add to the enjoyment of the experience. My tour guide Ellen suggested that we descend to Birg (2,684 metres) for a bit of adventure – and of course, I agreed. There, the Thrill Walk section is comprised of tightrope, glass floor and metal fence tunnel. I tried the first two and insisted Ellen tackle the third – which she did, in style no less. Although the Thrill Walk is safe, it's definitely not for the faint-hearted!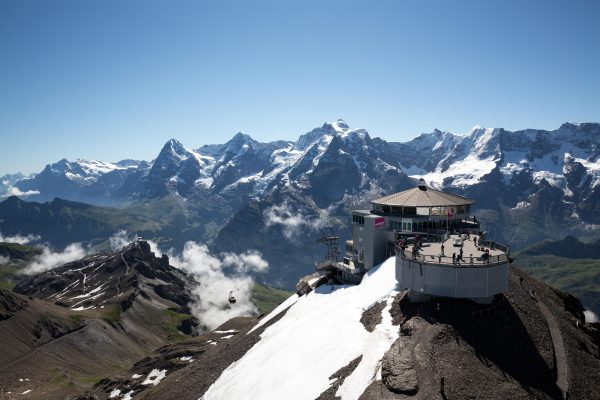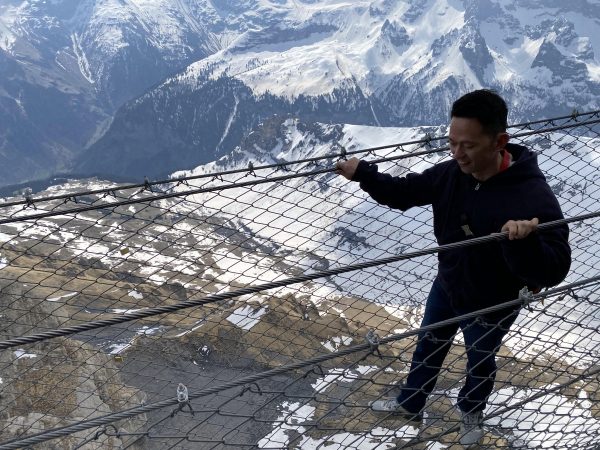 Second stop: Zermatt. The car-free town perched in the shadow of Matterhorn – a dominating mountain of the Alps, towering at 4,478 metres above sea level – is distinguished by its traditional style of chalets, barns, stores and gorgeous lakes and valleys. And fret not, there are still electric vehicles and horse-drawn carriages if so required. More than just a top-notch shopping destination which offers classic souvenirs ranging from cow bells and cuckoo clocks to renowned watches to exclusive chocolates, Zermatt is also known for its adventure-filled outdoor activities like skiing, hiking and climbing.
The staff at Hotel Simi informed me that –skiing would most probably last through early summer this year by the looks of the weather, I decided that it might not be a bad idea to go on an excursion to Gornergrat. The eco-friendly open-air cog railway from Zermatt Station to Gornergrat took about 45 minutes. While you're there, make sure you don't only spend time on the viewing platform, but also check out the virtual reality Zooom where you will get to feel like you're paragliding over the mountains around Gornergrat!
The ultra-modern-looking Zermatt Museum exhibits the history of Zermatt that is closely associated with the early climbers and artifacts, photos and a relief of the Matterhorn from the 1938 Der Berg ruft movie filmed in Zermatt, alongside mountain home furnishings and interiors as well as finds from the Neolithic Age. Outside the museum, there's the charming Marmot Fountain which was built all the way back in 1906. In addition, there are two cemeteries smacked right in the middle of Zermatt and the one which I'd highly recommend you to visit is the "Grave of the Unknown Climber", a tranquil memorial for all climbers who have lost their lives there.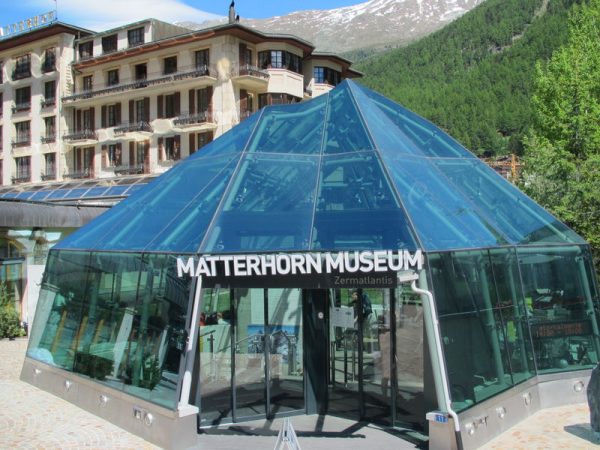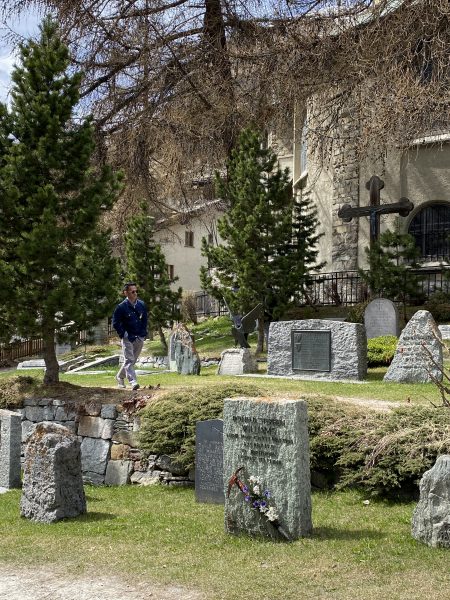 Interlaken is hands down the best choice for those seeking different types of adventures – in addition to getting utterly astonished by the picturesque waterfalls, lakes and mountain views – while Zermatt is a great for those who yearn for skiing and snowboarding experiences that are mind-blowing and seriously addictive. With an estimated 74km between the two towns, there is no reason why you can't have both Interlaken and Zermatt in your travel itinerary.
For more information, click here.