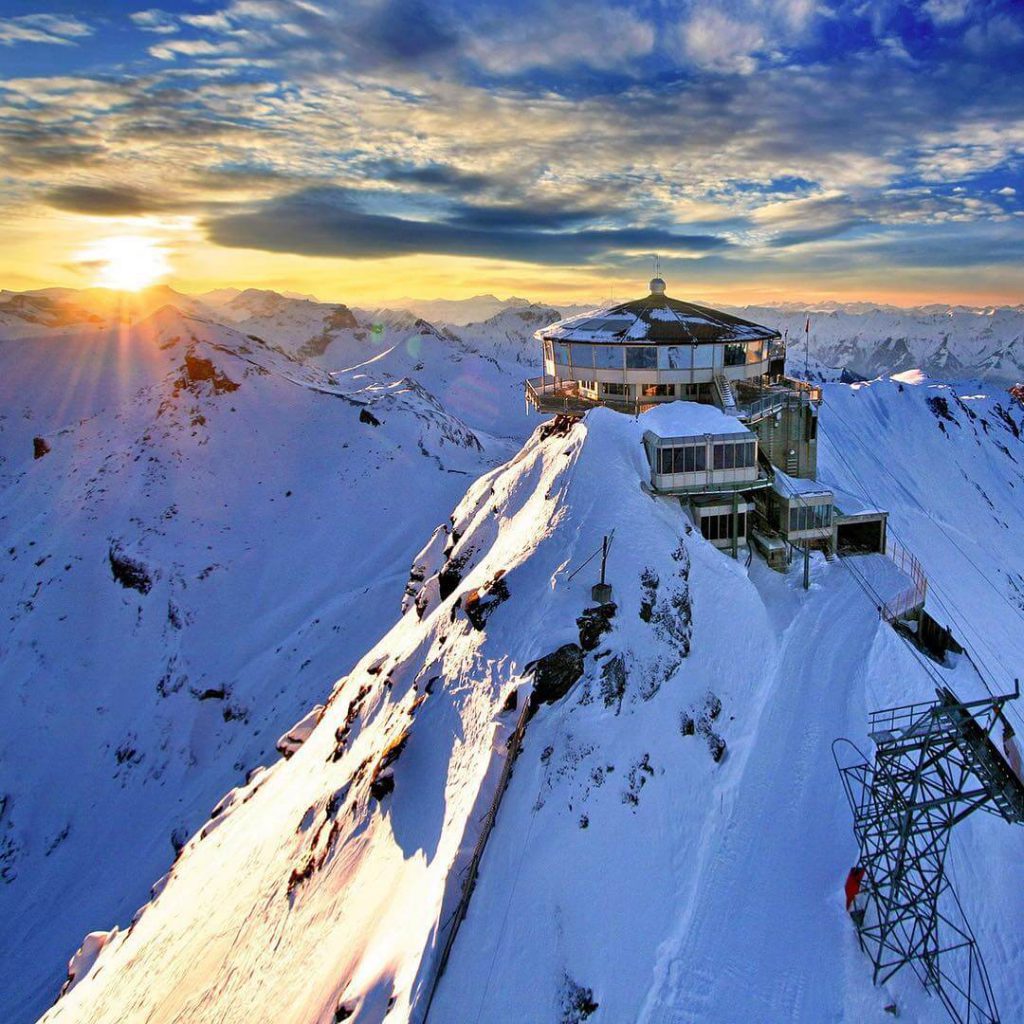 Looking for an unbelievably beautiful and breathtaking 360° panoramic view of the Swiss skyline including the Eiger, Mönch and Jungfrau mountains that you will never forget?
Then make your way up to Schilthorn, a stunning and calm summit (especially on clear days) that sits 2,970 metres above sea level. Visit the Bond World 007 exhibition (Schilthorn, 3825 Mürren; +41 33 826 0007), which celebrates the location's involvement in the 1969 James Bond film On Her Majesty's Secret Service, starring George Lazenby.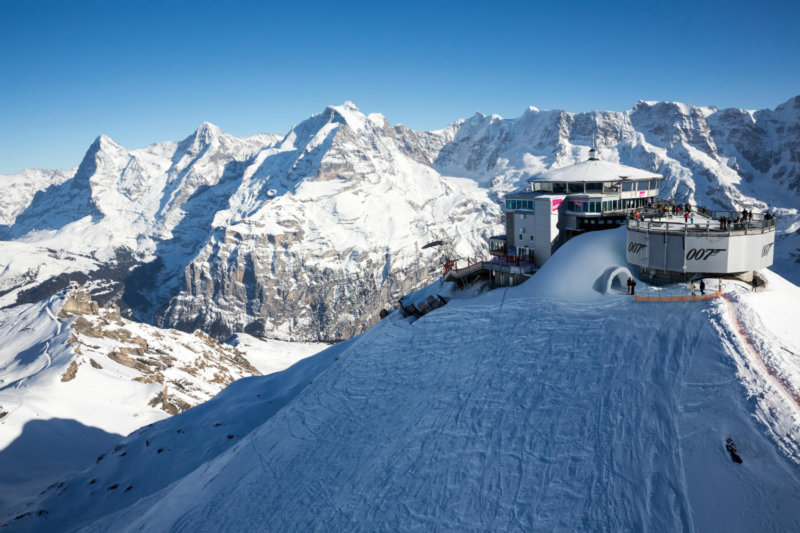 Many scenes were shot at Piz Gloria (Schilthorn, Piz Gloria, 3825 Mürren; +41 33 826 0007), the world's first revolving mountaintop restaurant. While you're there, try the 007-themed burger and perhaps a glass of Bond's iconic martini ("shaken, not stirred") as the restaurant rotates on its own axis in 45 minutes, enabling you to view more than 200 mountain peaks.
Birg (an intermediate cable station between Schilthorn and Mürren) allows you to immerse yourself in the phenomenal mountainous surroundings at a height of 2,700 metres. The Skyline Walk observation deck reveals the vertical abyss and picturesque environment is offset by a view into the void.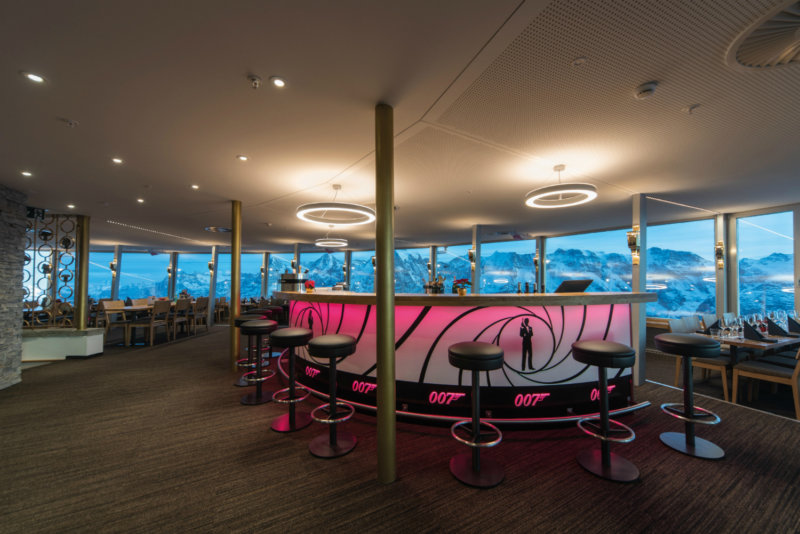 If this is too tame for you, head straight to the Thrill Walk by going down the metal stairs onto a walkway built into the side of the cliff. Situated above the Lauterbrunnen Valley, Mürren is a serene, car-free Alpine village characterised by wooden chalets; its authentic ambience is complemented by an awe-inspiring, close sight of the Eiger, Mönch and Jungfrau mountains.
There, we stayed at Hotel Alpenruh (Eggli 954B, 3825 Mürren; +41 33 856 8800). Located right next to the Schilthornbahn cable car, the hotel's contemporary aesthetics are tastefully softened with traditional style.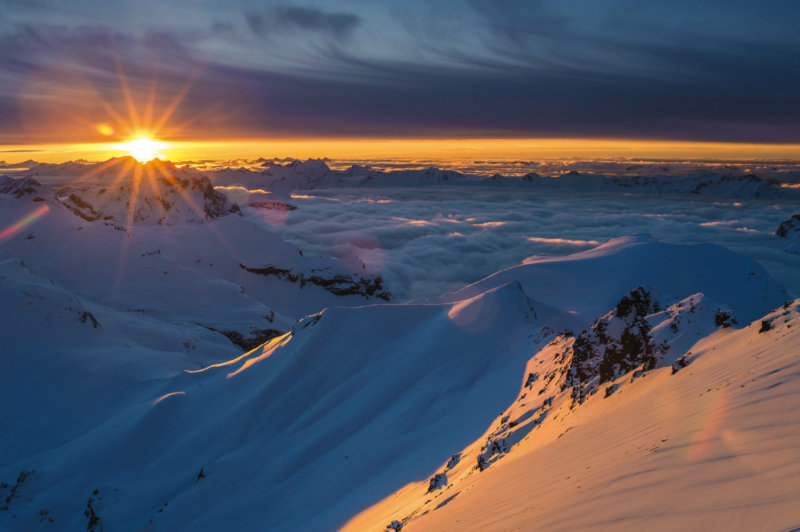 To read the first part of Men's Folio Guide to Switzerland, click here.