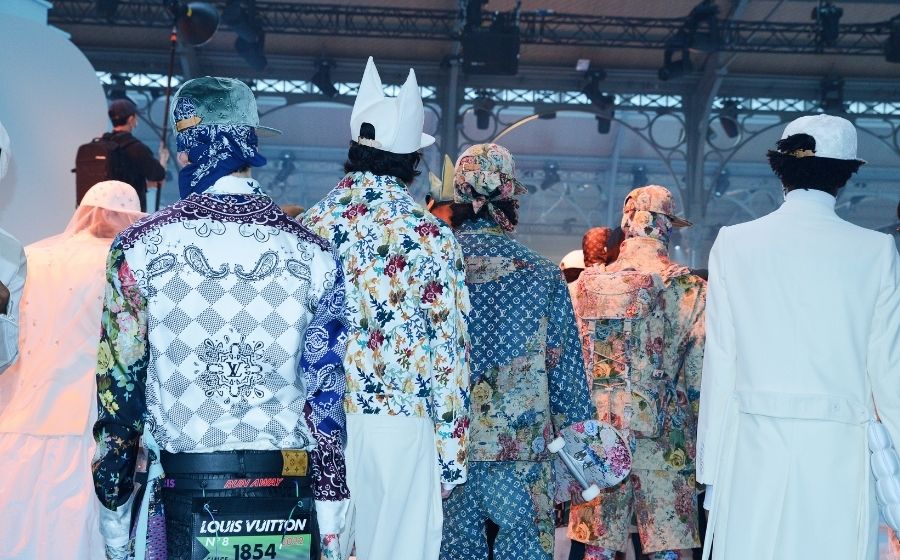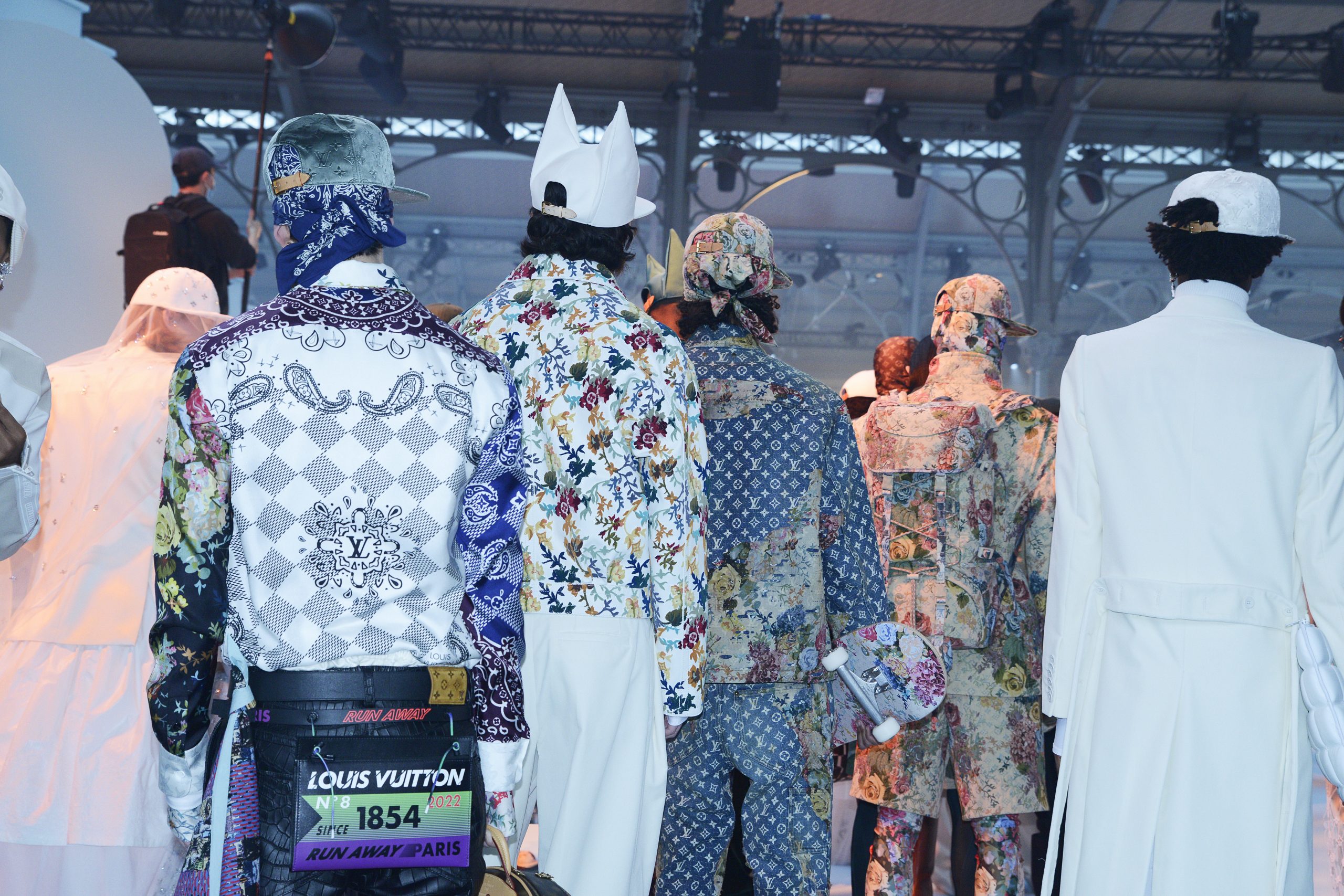 The late Louis Vuitton menswear artistic director, Virgil Abloh, flirted with the idea of the infinite and cements his impression on forever changing men's fashion in his final Autumn Winter 2022 collection in Paris.
Infinity is scary. To spend forever boundless by time is an exhausting concept so immeasurable that most, if not all of us, would not be able to fully understand. It represents a loop forever destined to repeat itself — meaningless in any desire for change. But in what instance should it provide meaning about preserving perhaps an experience, a moment in time, or life itself? In Lewis Carol's classic children's tale Alice In Wonderland, "Sometimes, just one second" was a candid response to how long "forever" truly meant. If one is present in one's concept of being, a moment can last forever. The same "forever" was the idea the late Louis Vuitton menswear artistic director, Virgil Abloh flirted within "The Infinith Field" — a moment to cherish imagined as a never-ending chronicle.
The show opens with a heavy rotation of the surrealist landscape Abloh has procured over the last few seasons. This time, it is a dreamscape world. Sunken houses in a monochromatic finish blends the Parisian warehouse into a lucid dreamworld. The first look is a bold statement, where a black suit devoid of details and draped over the body so tightly it accentuates the model's small waist foretells the coming stories that are about to unfold. This imagined world is not one that we are familiar with.
In an American Neo-expressionist fashion, the following looks play on the same ideas of blending exquisite and pinched tailoring with extreme ideas of 1990s and early 2000s streetwear. Baseball jackets, track jackets, and waistcoat gilets explored in previous collections make a return, disturbed now by lucid, streamlined and clean construction. Colours are introduced gradually, first seen in bright pink in a new Keepall, and later in lilac plastered all over a synthetic satin suit. Prints have now been full blown, with graffiti art and traditional textile sharing the spotlight. The silhouettes appear to break the uniformity of these menswear dress-codes, where it is slashed on the hem of a pants in look 10,  structureless in a beautiful sequin workwear get-up, or draped as a tulle skirt. Abloh's kid-like instincts are seen on the headwear too.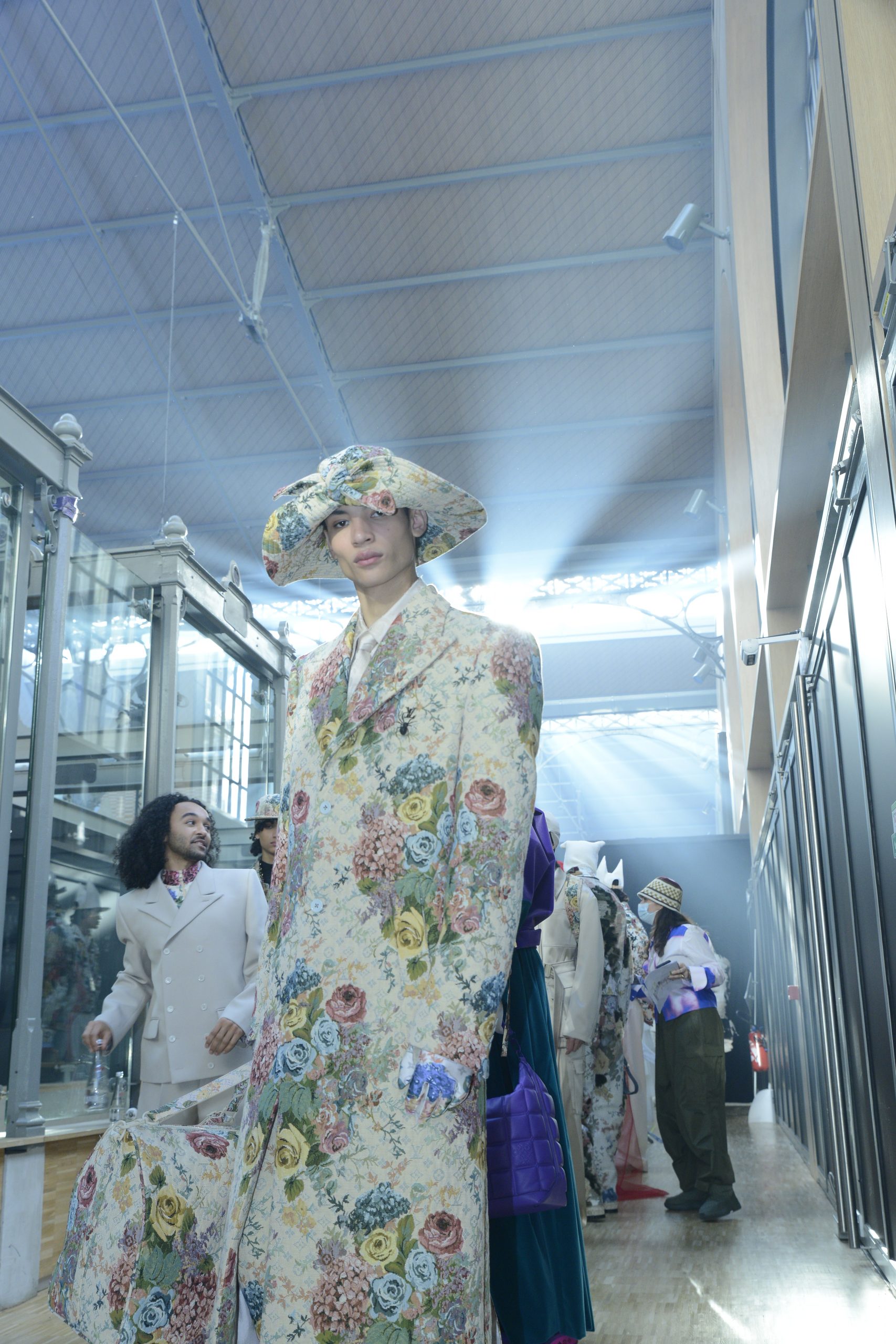 With 70 looks, the collection played with 70 ideas. Every turning point introduced the unexpected and the abashed. Primarily, it is clear that the luxuries adapted by Black musicians and producers in the early 2000s played a major role in the collections conceptualisation. It is heavily emphasised in the use of materials that is intentionally "shiny", but remixed with materials that are also nostalgic — such as the quilted floral looks that appear to adapt old textiles in furnishing that is quintessential to the Black American identity. Despite representing a French Maison, it is clear that the collection entirely focuses on imagery from the new American dream.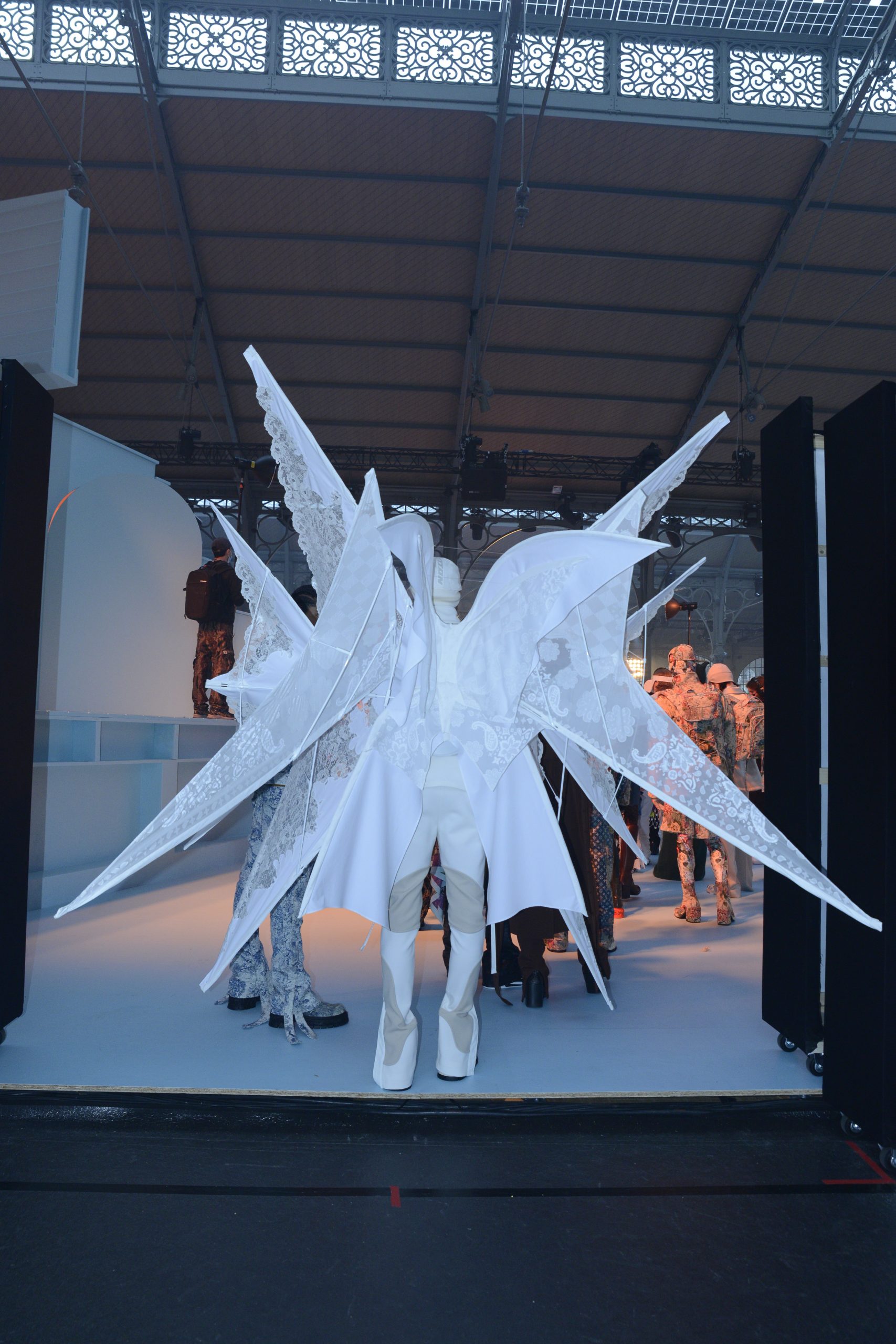 For most parts, the Louis Vuitton Autumn Winter 2022 presentation was expectedly bittersweet. While we do know that Abloh worked on the collection during his final days, it would be entirely unfair to infer it as an intentional farewell. But as all-white, angel-wing clad suits punctuate the final looks, it becomes clear that serenity and the afterlife were the principal conclusions for the collection. Most notably, a white lace veil similar to the ones used in traditional funerals seems to convey an idea of mourning — but decorated instead with white to represent ideas of purity and ultimately rebirth.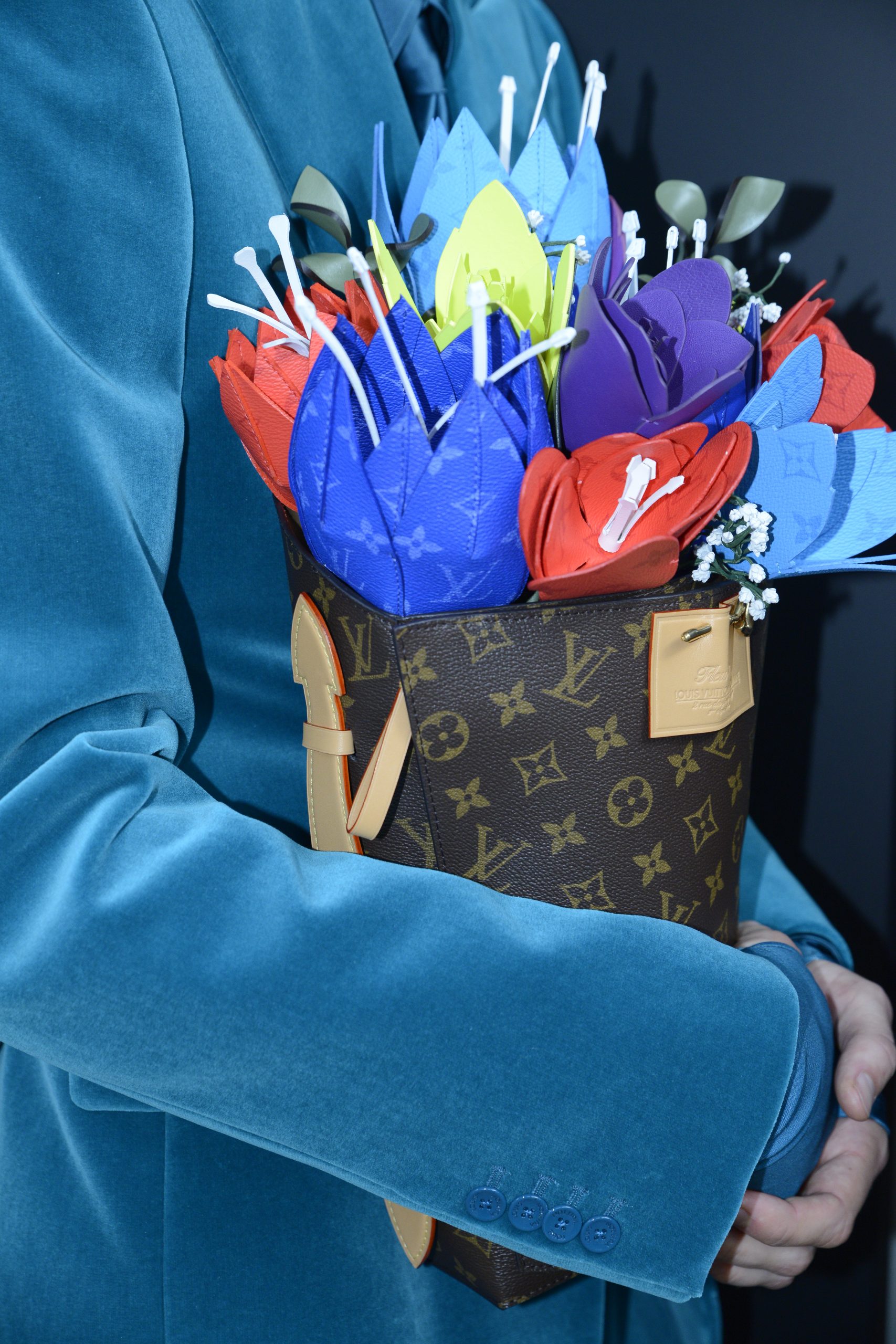 His career was never an easy road. The four years saw challenges from the public on how his work never reached the same potential of his peers in other Houses. On Instagram, campaigns after campaigns seemed determined to pull him down — on areas of plagiarism, on his lack of technical skills, and that he "doesn't particularly add anything new to the fashion conversation" as famously said by Raf Simons. Moreover, his adoption of importing realist ideas from his own life and his experience as an American Black man met murky responses by critics. Despite clearing these accusations, continuing fostering a Black culture in luxury fashion, it was clear that being a Black person in power meant he was exposed to twice or more criticisms than White designers. Despite this, his work shined. Collections after collections proved he earned the role and made the menswear arm of the House the most profitable it has ever been. 
Like how young musicians swear by the magic of pop music — how everyone deserves to have their own experience from listening to songs without it being a niche — Virgil Abloh was a proud pop artist. He made fashion for everyone. By using a platform as conservative and exclusive such as Louis Vuitton, Abloh opened opportunities for minorities. You can see this evidently from the creators he chose to work with and the diverse castings at all his shows — where people who once could only dream of being part of the fashion conversation found their way at home.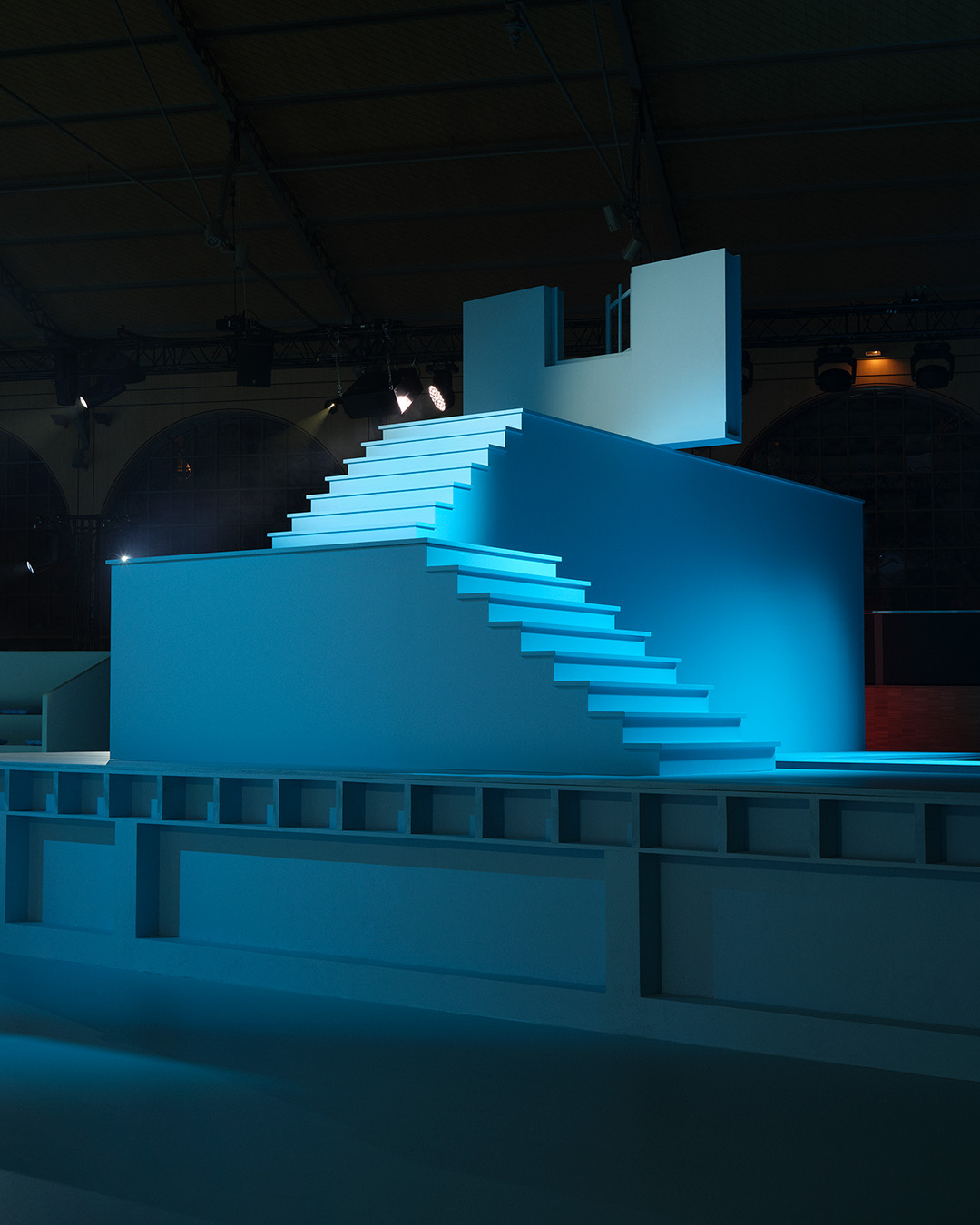 We are conditioned to expect drama and otherworldly ideas from fashion that we often overlook the designers who provided range and culture for the masses. Today, his impact on menswear is undeniable. Luxury sneakers are at an all-time high, streetwear as couture-engineered items are expected, and the global Black community has now been assimilated into the high fashion conversation. His era at Louis Vuitton was defined by the people, not the elites.

You may argue that he was never the first, nor the only one, but if so then why did no one else succeed in the areas he did? Why do we remember him as the man who changed menswear in our lifetime? Abloh did what we all wish we could — he changed the world.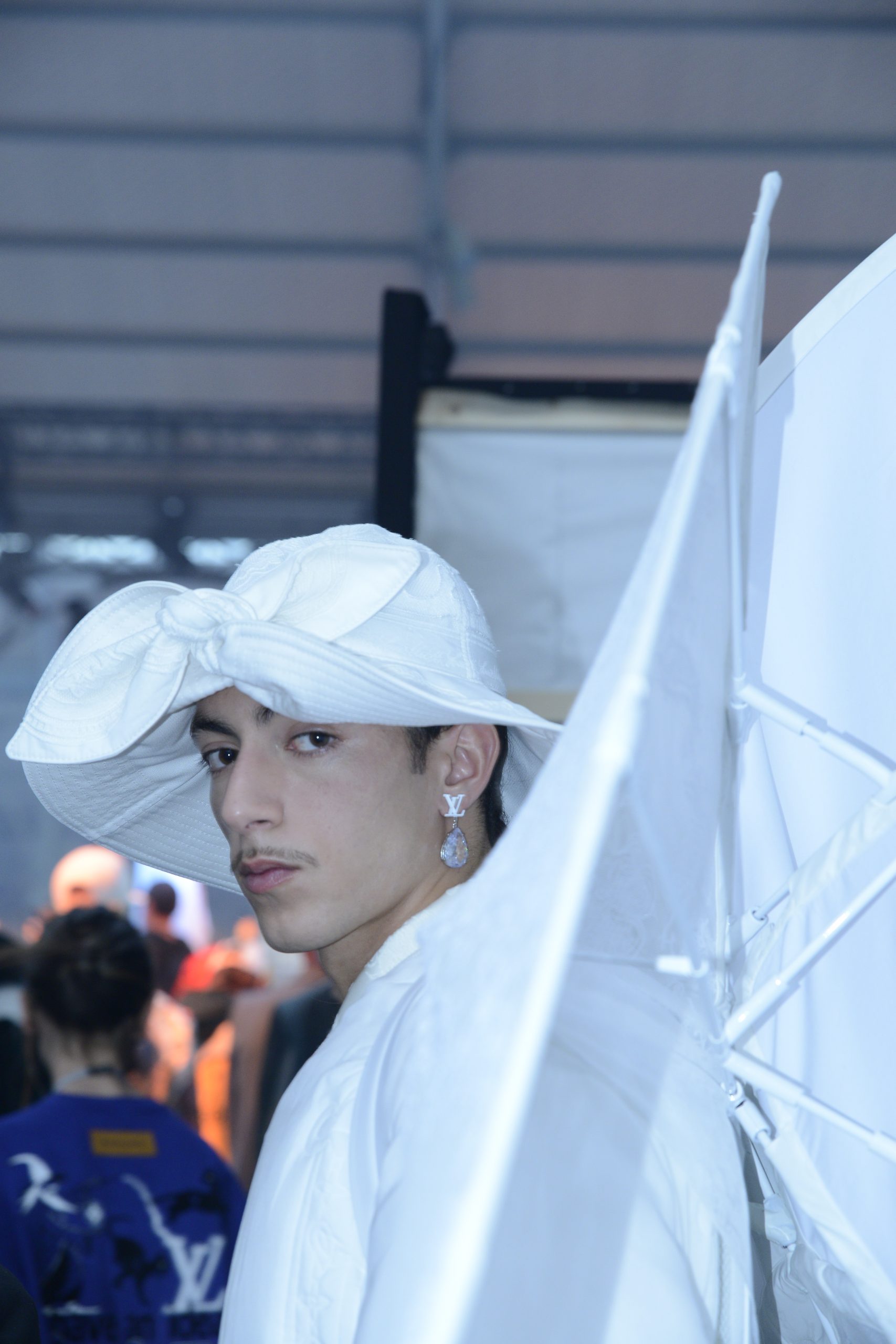 "Can I get a kiss, and can you make it last forever?" — Tyler The Creator and Kali Uchics'  viral song, "See You Again" makes the final portion of the presentation hard to watch. It is in every way bittersweet and deserved as the final goodbye. Members of his team at Louis Vuitton join the models as they make their final exit, all teary-eyed and mournful — devastated, but most importantly, hopeful and cherished. This is where we finally see the crowd all stand to recognise Abloh — a scene so rare in fashion it is reserved only for the most precious moments. 
Louis Vuitton Autumn Winter menswear 2022 is an immortalisation of his achievements as a designer, a husband, a father and the genius that he was. Where it all ended yesterday, his designs will start again and again for as long as time can withstand