What do we mean when we say that the Zegna Winter 2022 show is rooted in reality? Simply put, the clothes are realistically designed for real men. You know, the kind like us who are constantly on the move from sundown to sunset. The mode of men who want to put something on and wear it instead of it wearing us, never having to think about how it looks from the minute we put it on the minute we take it off.
In a more "fashion" contextual lingo, what Alessandro Sartori has done this season is the continuation of what he does the best: telegraphing what makes menswear modern now (casual can be tailored and vice versa, formal can be carefree) while understanding how the clothing can be fashionable and not forced. The latter, in his own words, "The reality we live in today requires adaptability; it asks us all to be fluid. Translating this idea into clothing means building a language of shapes and textures that grows and consolidates over time, matching the needs of the moment. The notion of the hybrid is one I keep exploring, because there's progress in erasing staid categories."

Below, our 10 favourite looks from the Zegna Winter 2022 show.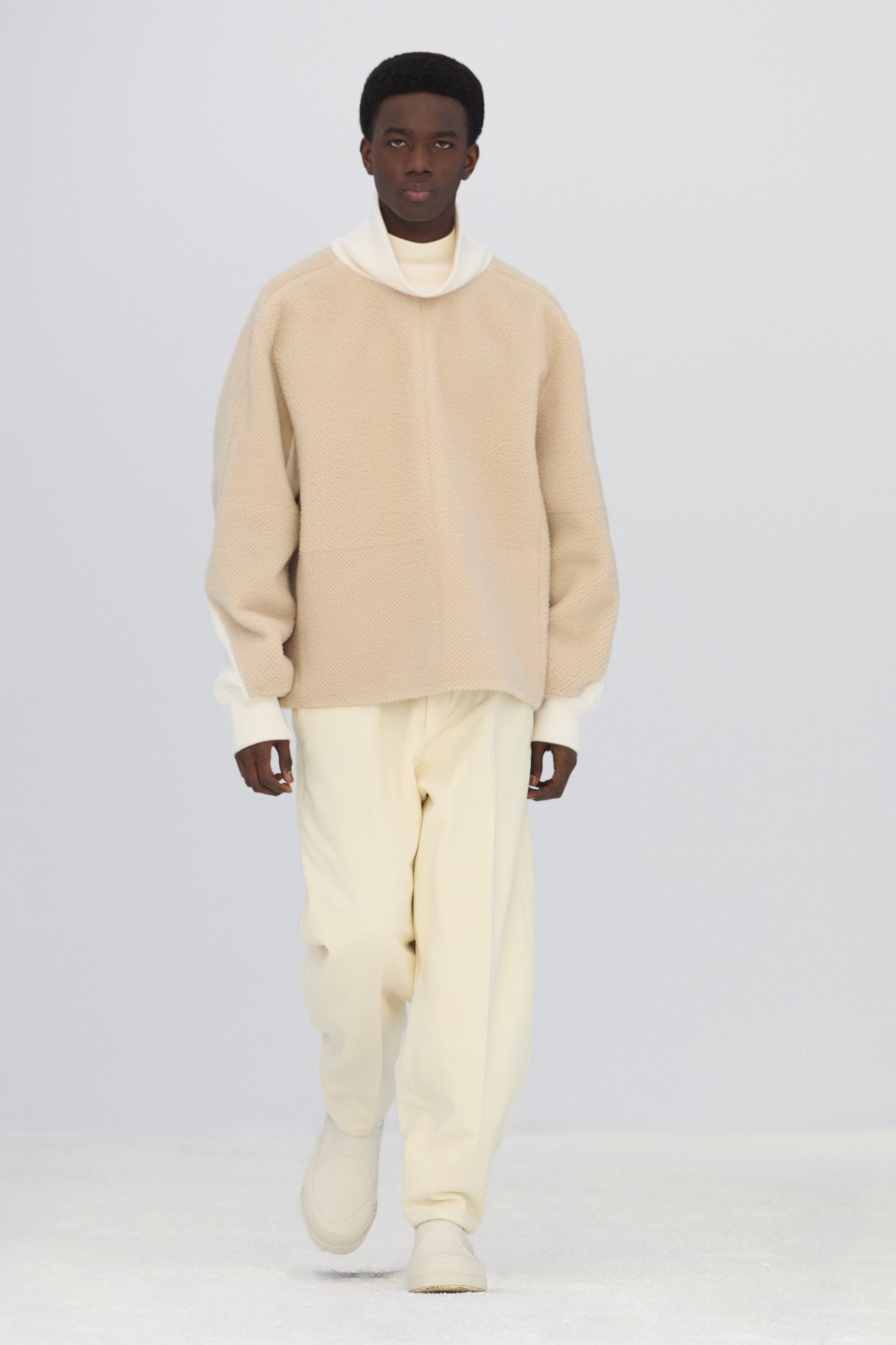 Look 1: Sartori immediately demonstrates his cutting chops with the first look, one that is loosely away from the body without overwhelming the body itself.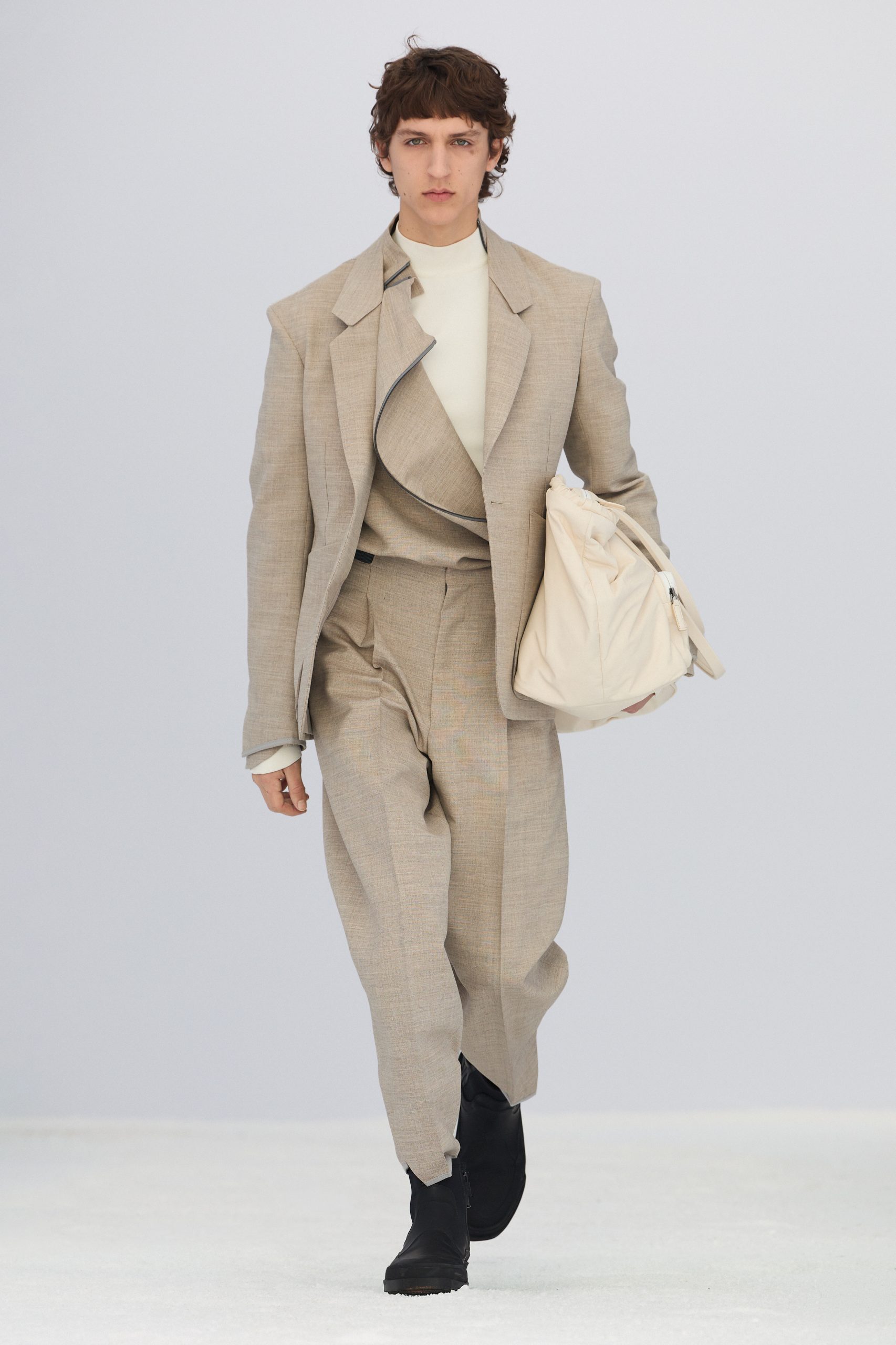 Look 9: What should you be particularly looking towards for the Zegna Winter 2022 show? "Styling" details like an inverted lapel: such a small one that truly flips up a fit.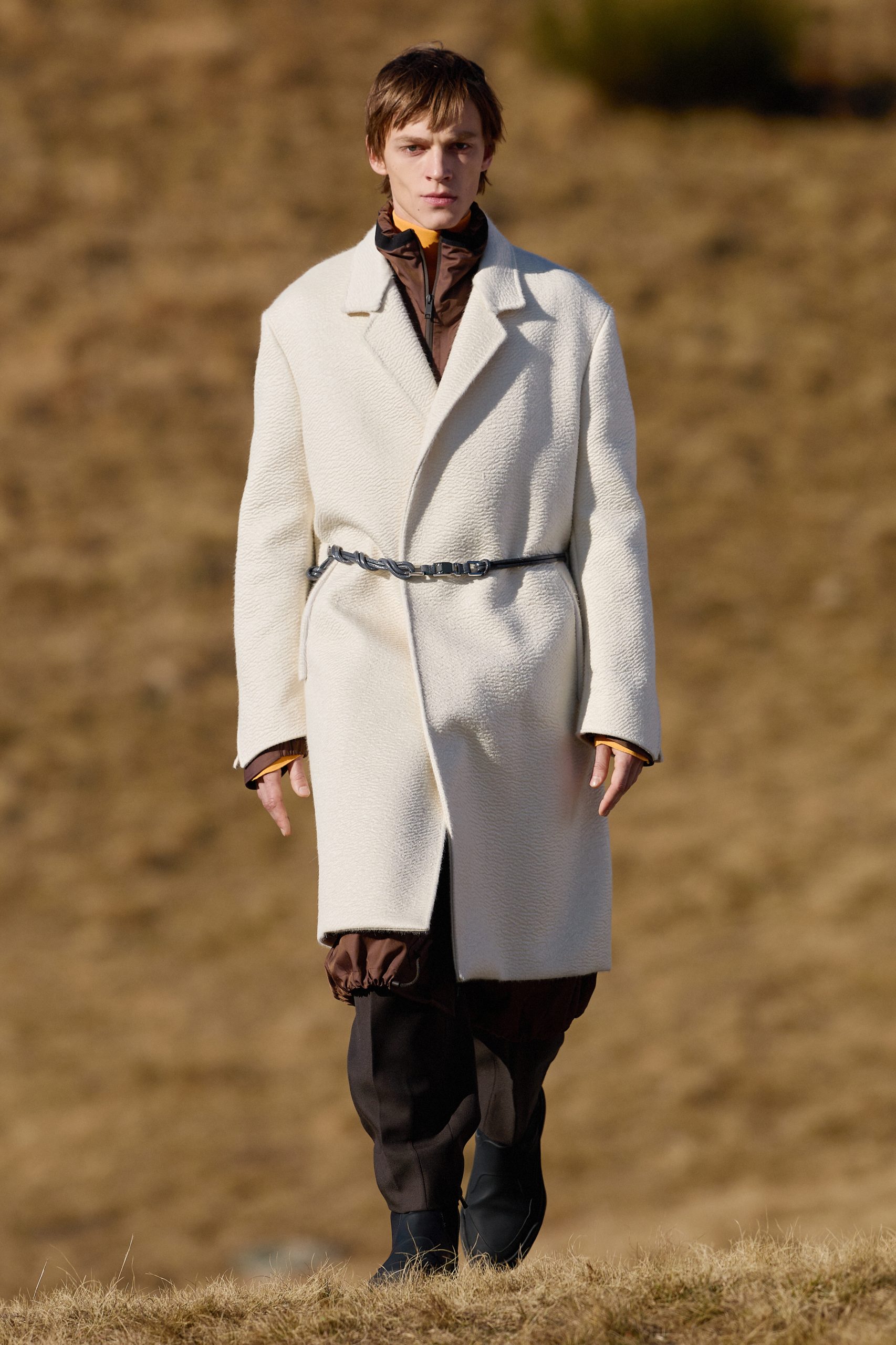 Look 11: Only Sartori is sartorially capable of bringing back the micro-belt in a menswear context. This time, it now resembles a bungee cord.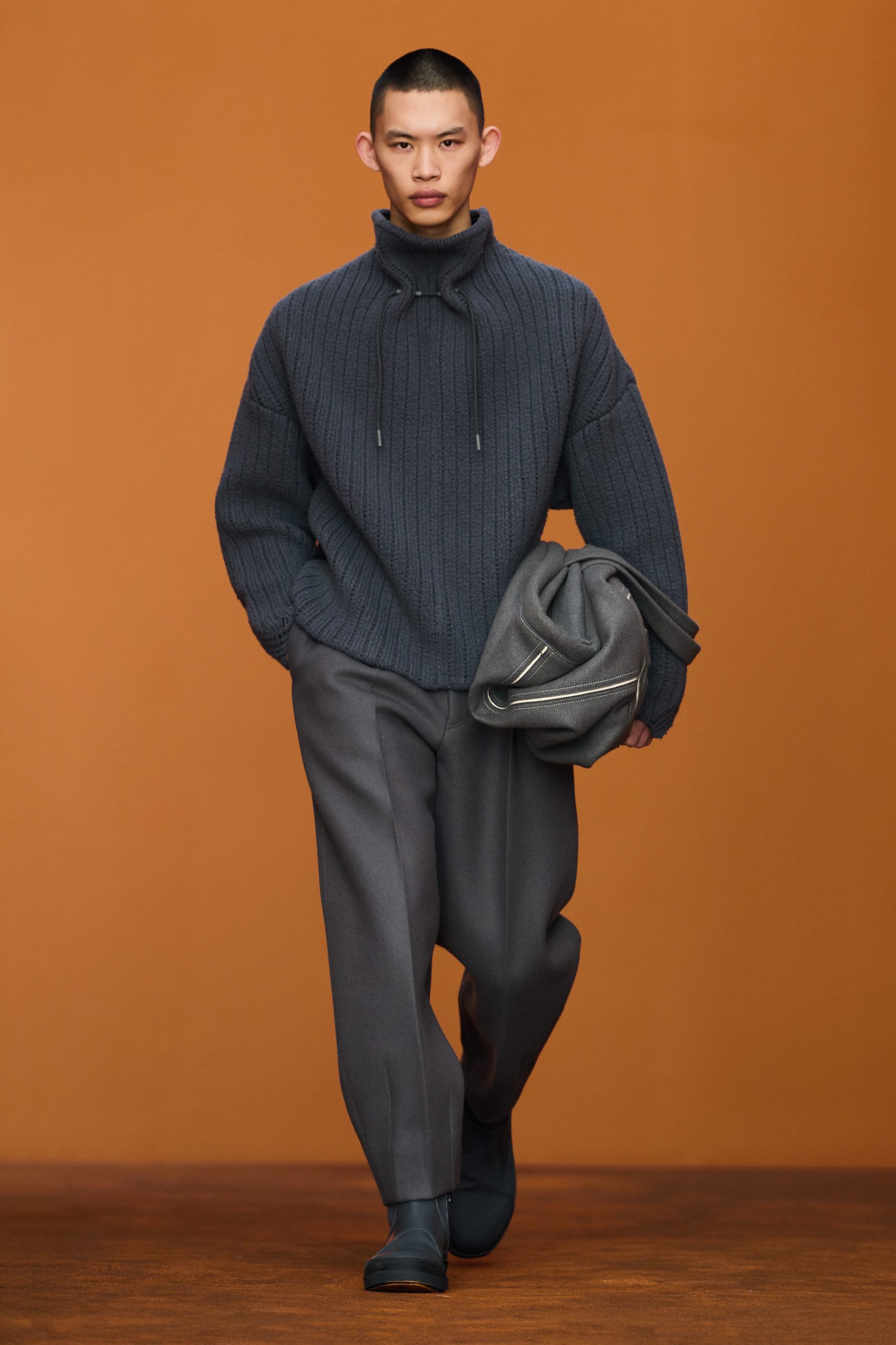 Look 24: Another "detail" from the Zegna Winter 2022 show? Carrying one's bag in his arms with a swagger in his walk, the latter courtesy of the House's utilitarian boots.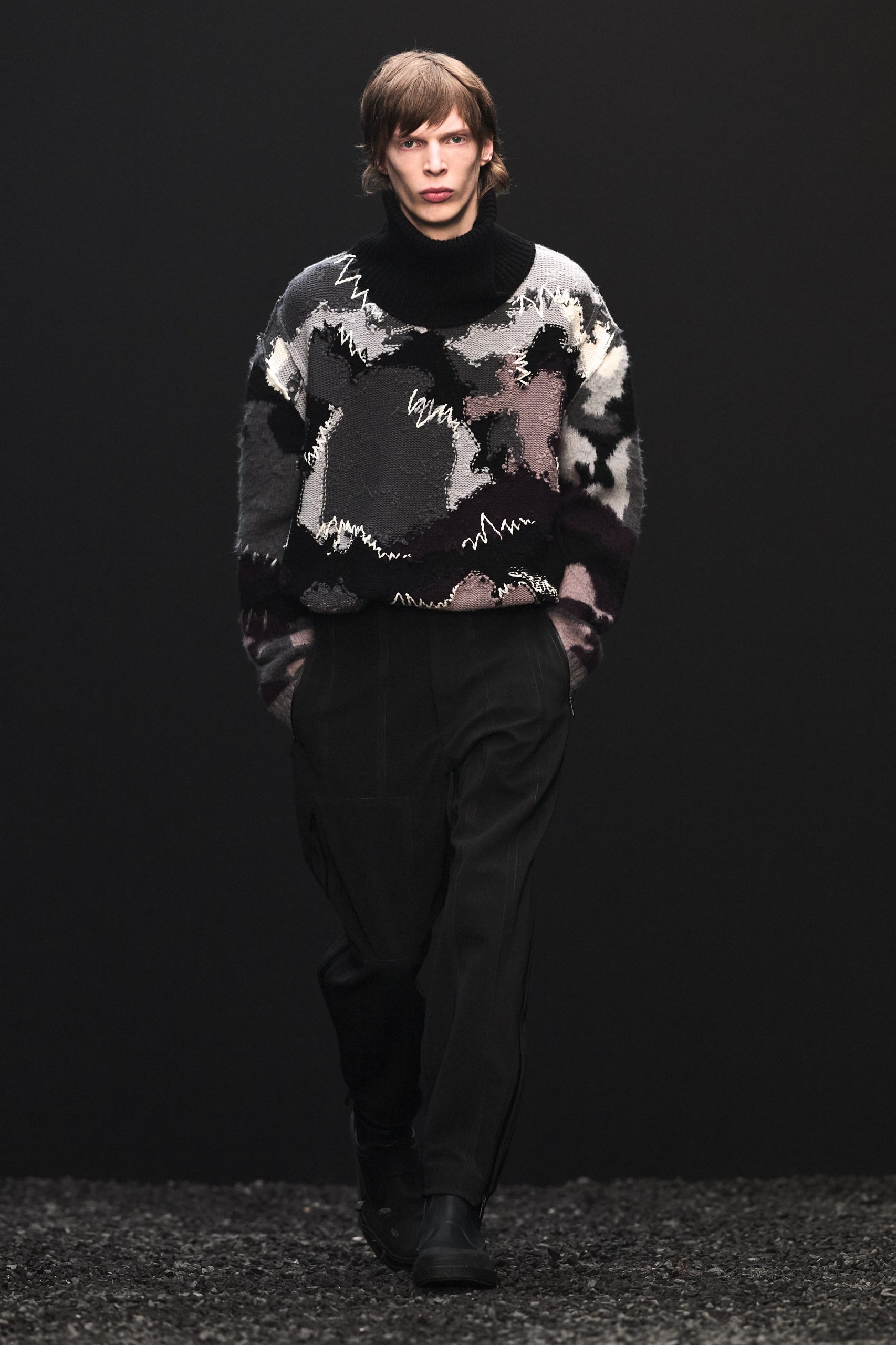 Look 29: If you've watched the Zegna Winter 2022 show, you'd understand the motif of this intarsia sweater above. If you haven't, it's a reference to the location the show was shot in.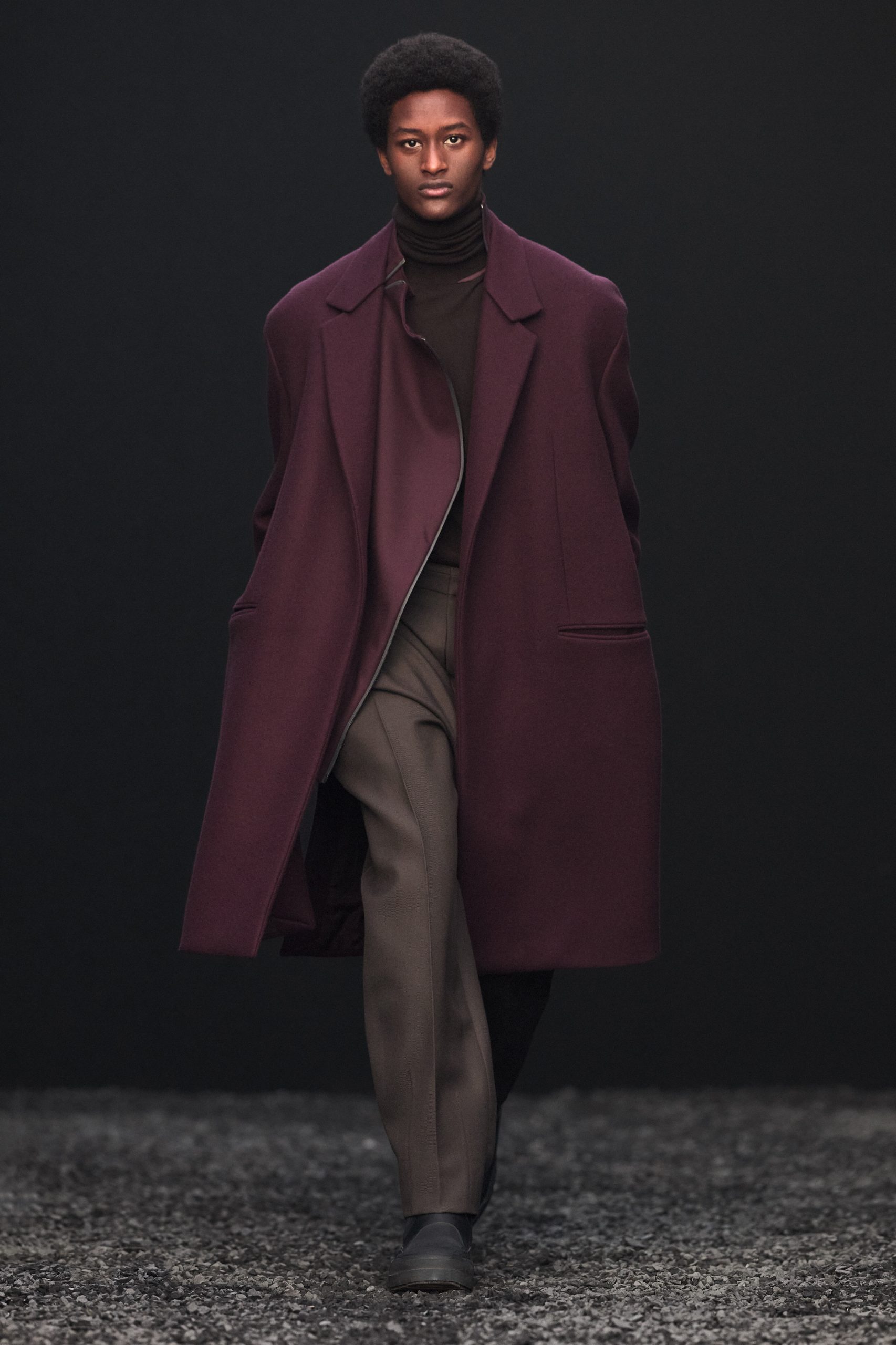 Look 34: A menswear motif that is a Sartori staple, a coat that's cut to "move" as the human who is wearing it moves too. The beauty, is in the flou.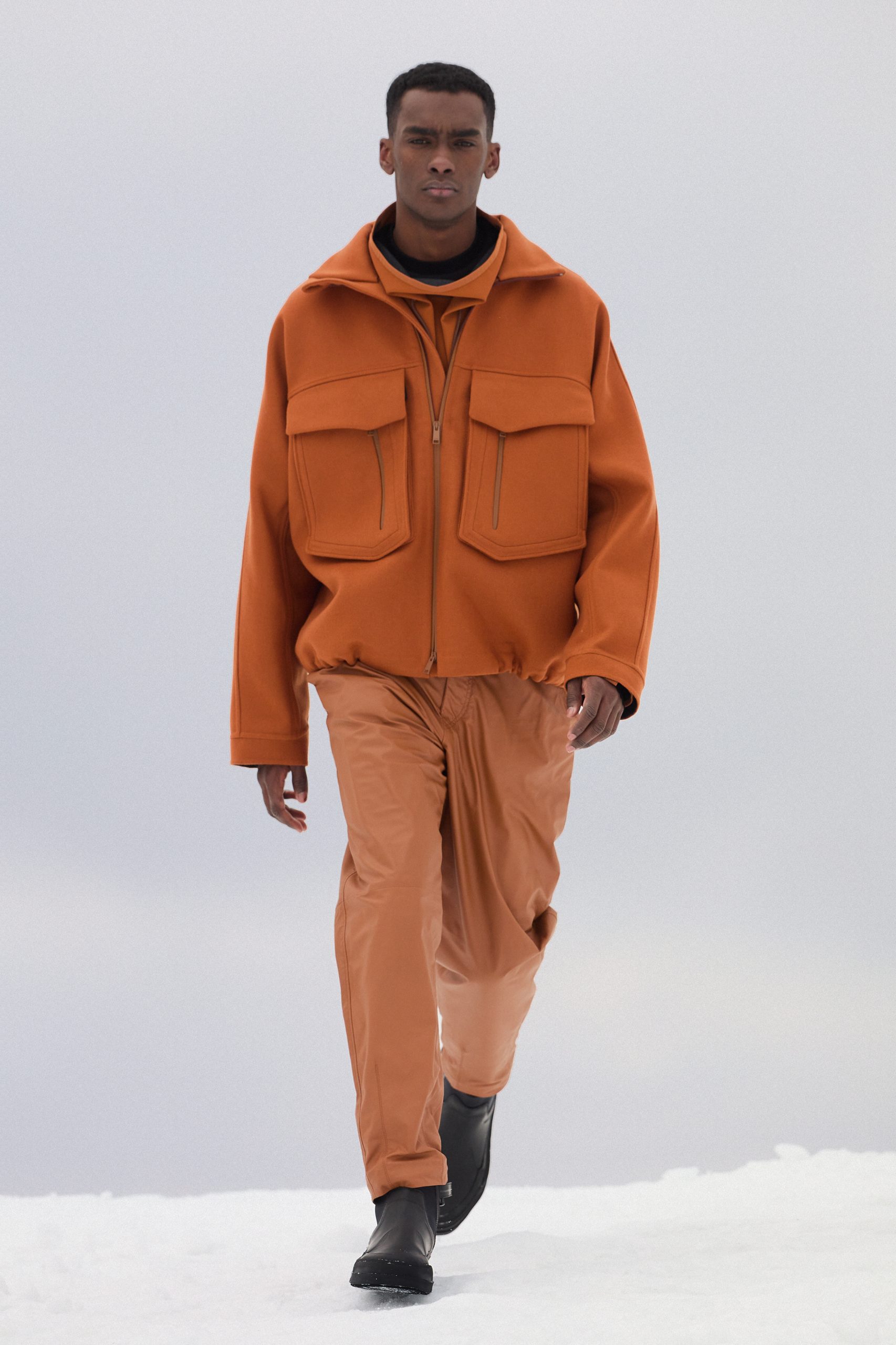 Look 46: Traffic cone orange (or as the insiders call it, rust) becomes quite beautiful when it's cut from upcycled vicuna wool and worn in a rugged manner.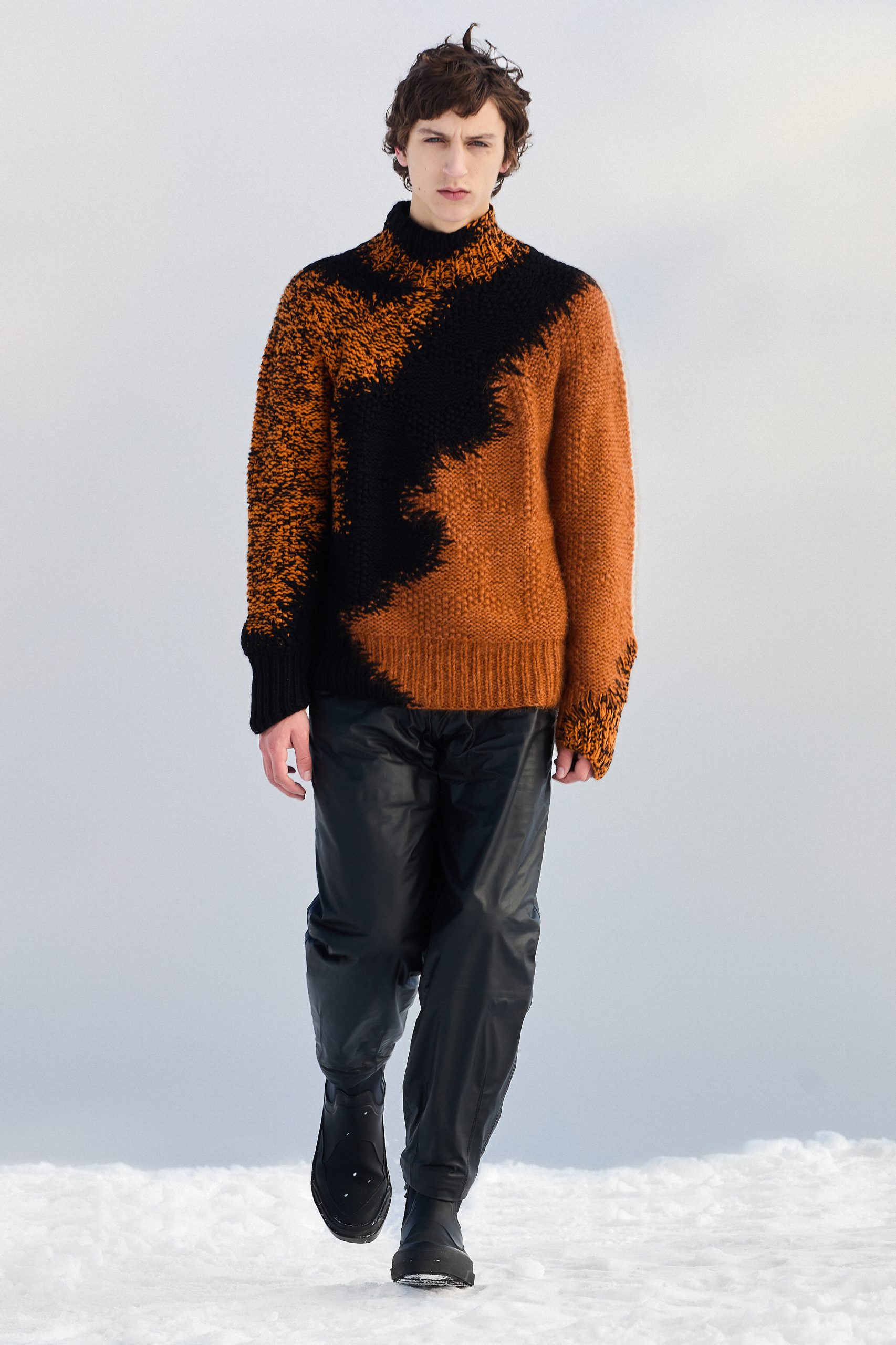 Look 47: Ah yes, another knitwear staple from the Zegna Winter 2022 show. We bet our money it's supremely soft.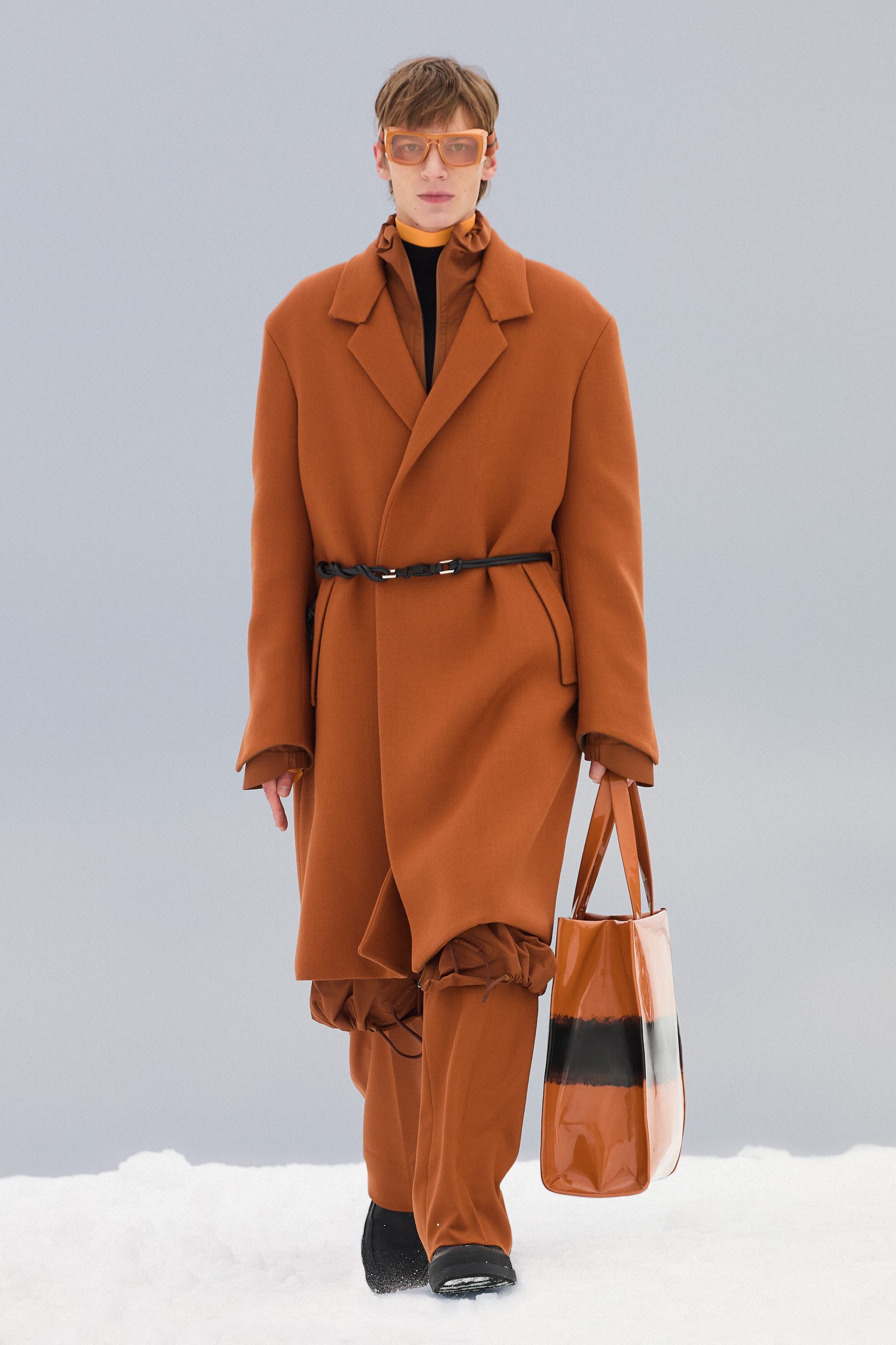 Look 48: The tote's design? A reference to the rebranding of Zegna. The fit? Yet another Sartori staple. The micro-belt? Chef's kiss.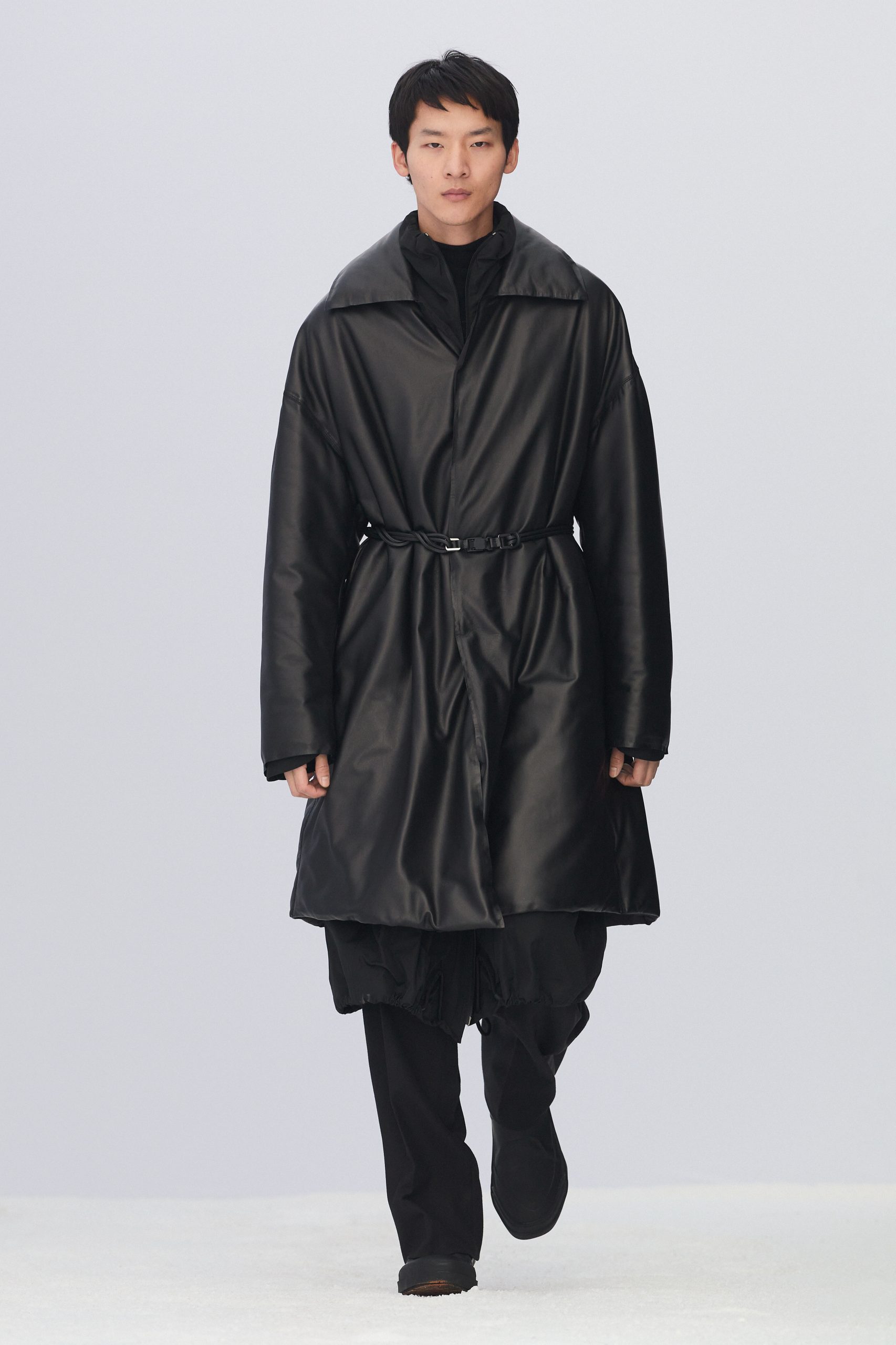 Look 58: The Zegna Winter 2022 show closes with a House staple: a great coat that "swings", louche-but-not-lazy pants and rugged footwear.