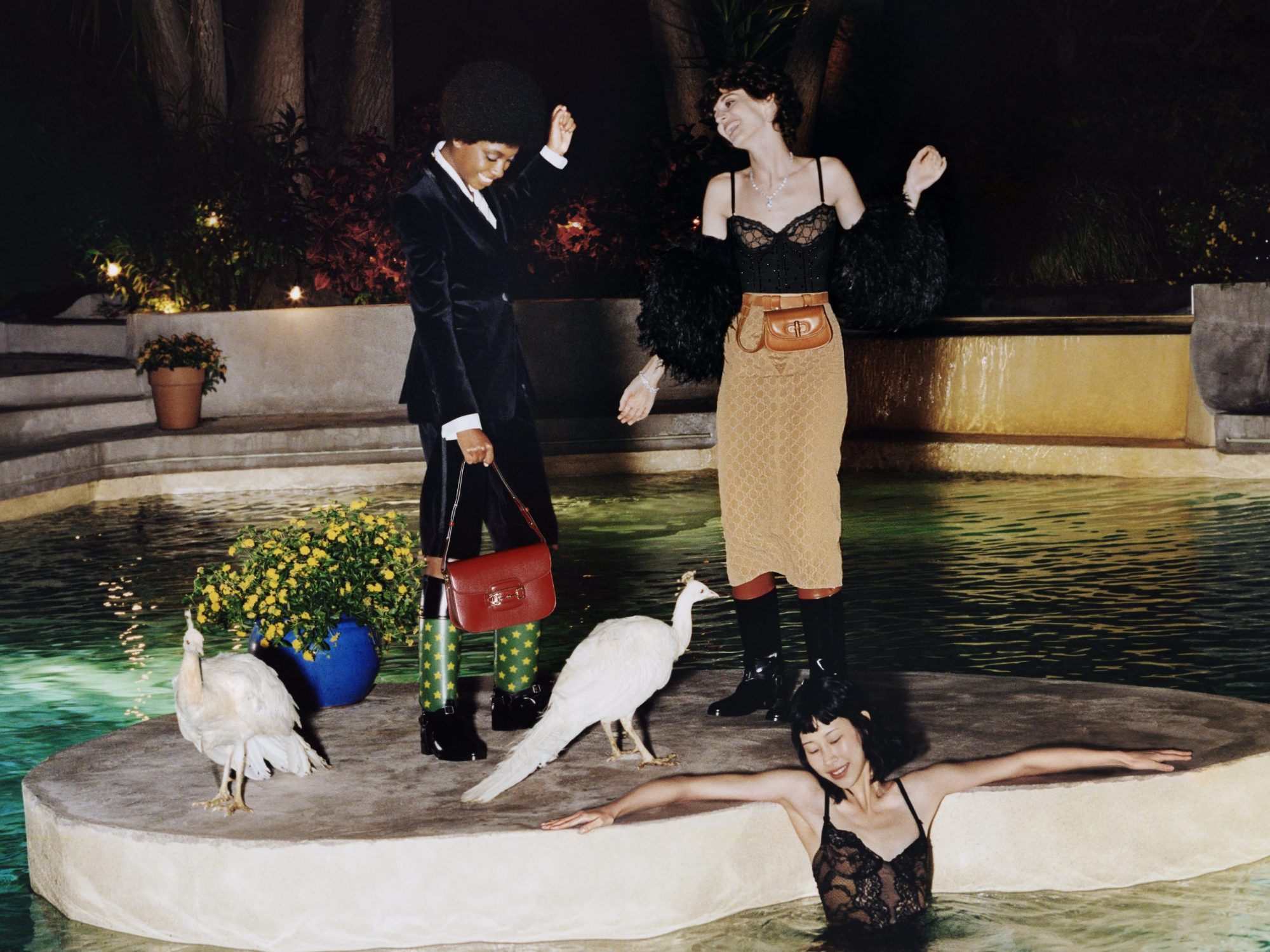 It's a whopper year for Gucci and to mark the tail end of the centenary, Gucci has mustered four photography creatives to curate a glorious holiday campaign. Revolving around the concept of a mixtape, the holiday campaign is a quartet of fashion superlatives that highlight the remarkable moments of Gucci's 100th anniversary, each comprising a thematic selection of products catered for the holiday gifting season.
Shot by Harley Weir and accompanied by "Gucci" by Bree Runway and Maliibu Miitch, track 1 titled "The Hacker Project" transports us to a scene showered with flower galore, where the models donning the iconic silhouettes of Balenciaga and Gucci indulge their sense through sensual fabrics and vibrant colours of "The Hacker Project".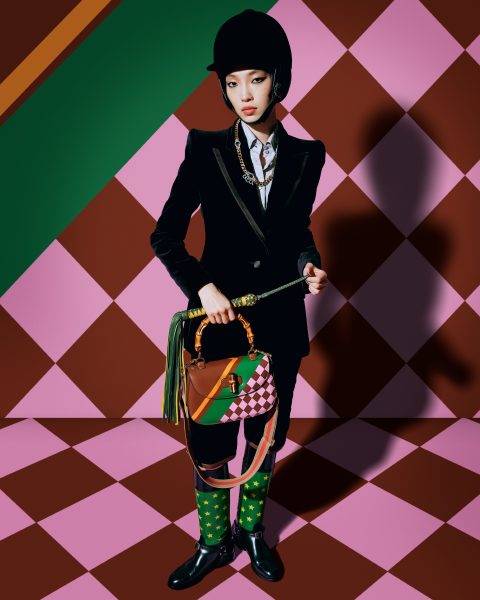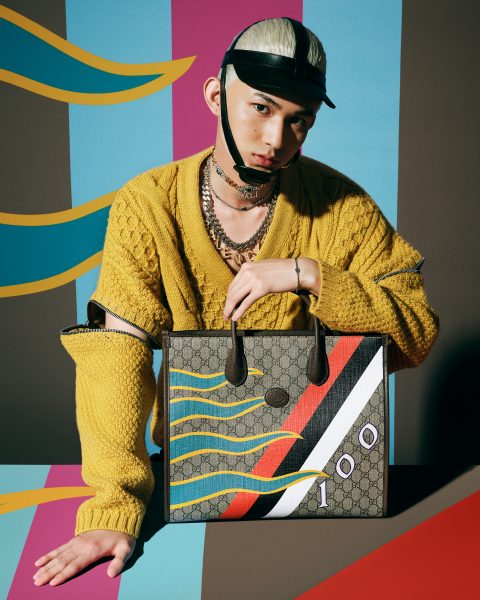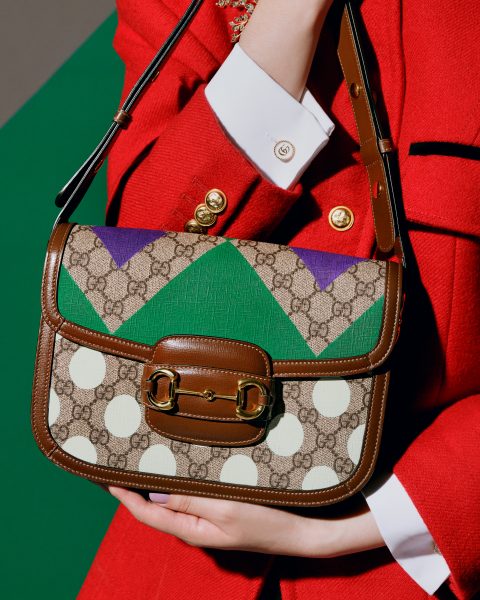 Dreamed up by Leslie Zhang, track 2 titled "Horse Racing Motifs" gets animated with exuberant geometric patterns made up of circles, checks, and stripes as well as fringes, which takes cue from the brand's equestrian legacy.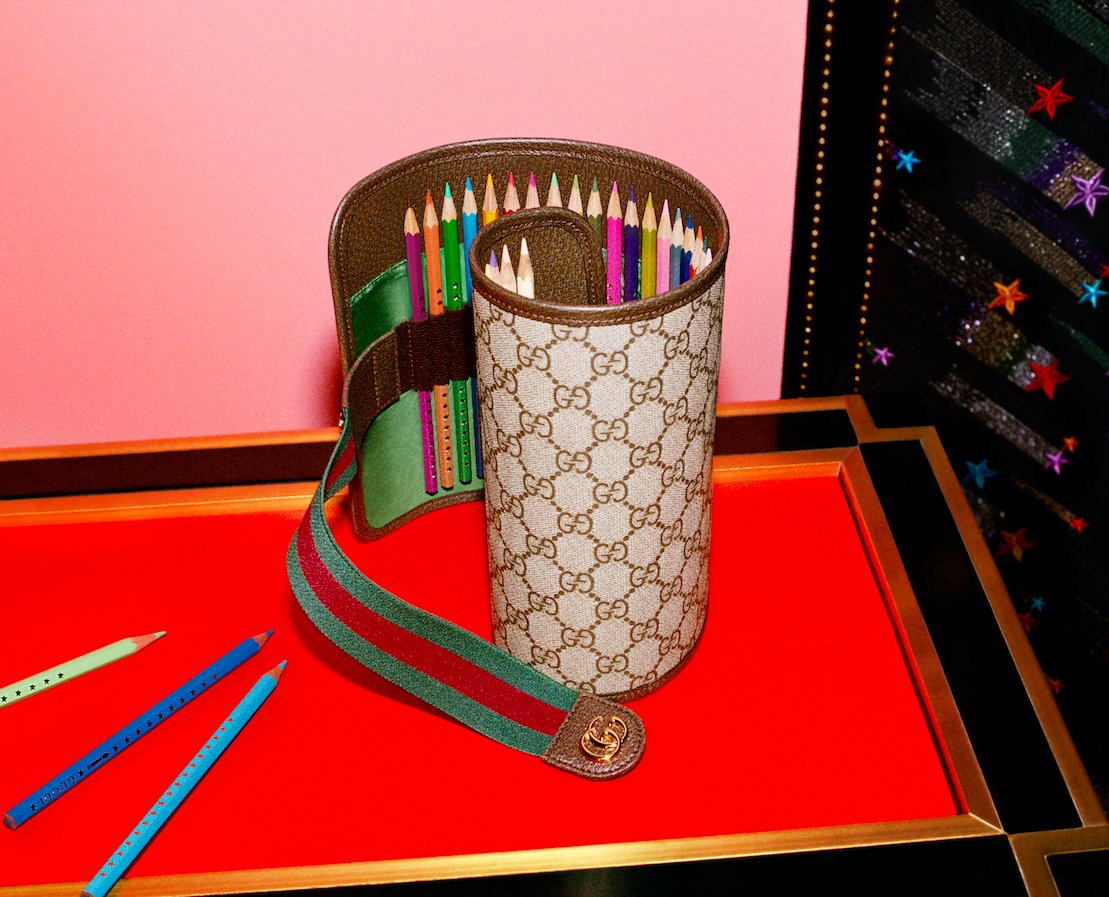 "Gucci Lifestyle" showcases items from the House's recently launched Lifestyle collection in an exploration of gifting elements for the home. Stationery and game sets are embellished with archival motifs in a playful juxtaposition.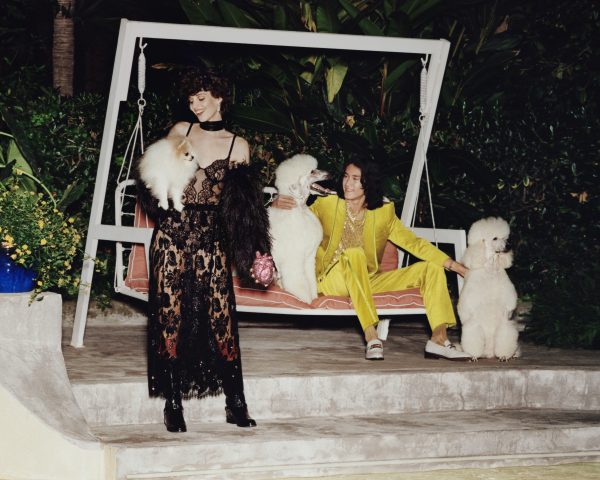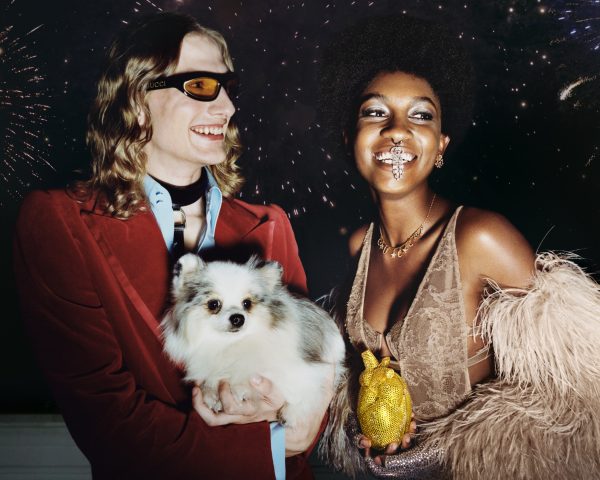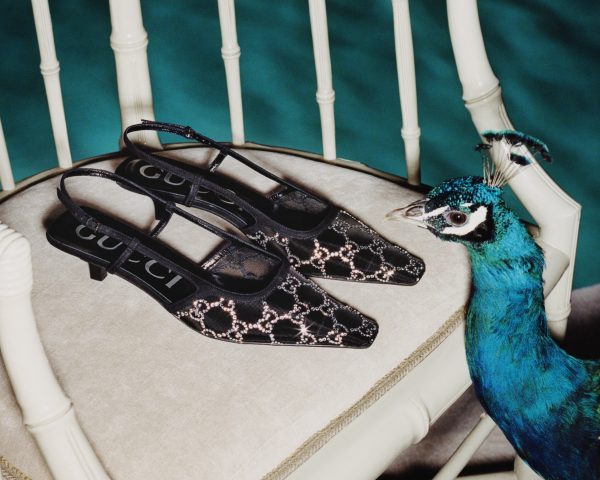 The last chapter of the campaign ends with a bang with track 4 named "New Year's Eve". Captured by Hanna Moon, the glamorous campaign evokes the long-lost joy and togetherness we have been missing. The fun-filled fashion shoot is set off with Gucci Aria pieces and accessories including crystal-embellished anatomical heart clutches new jewellery statements.