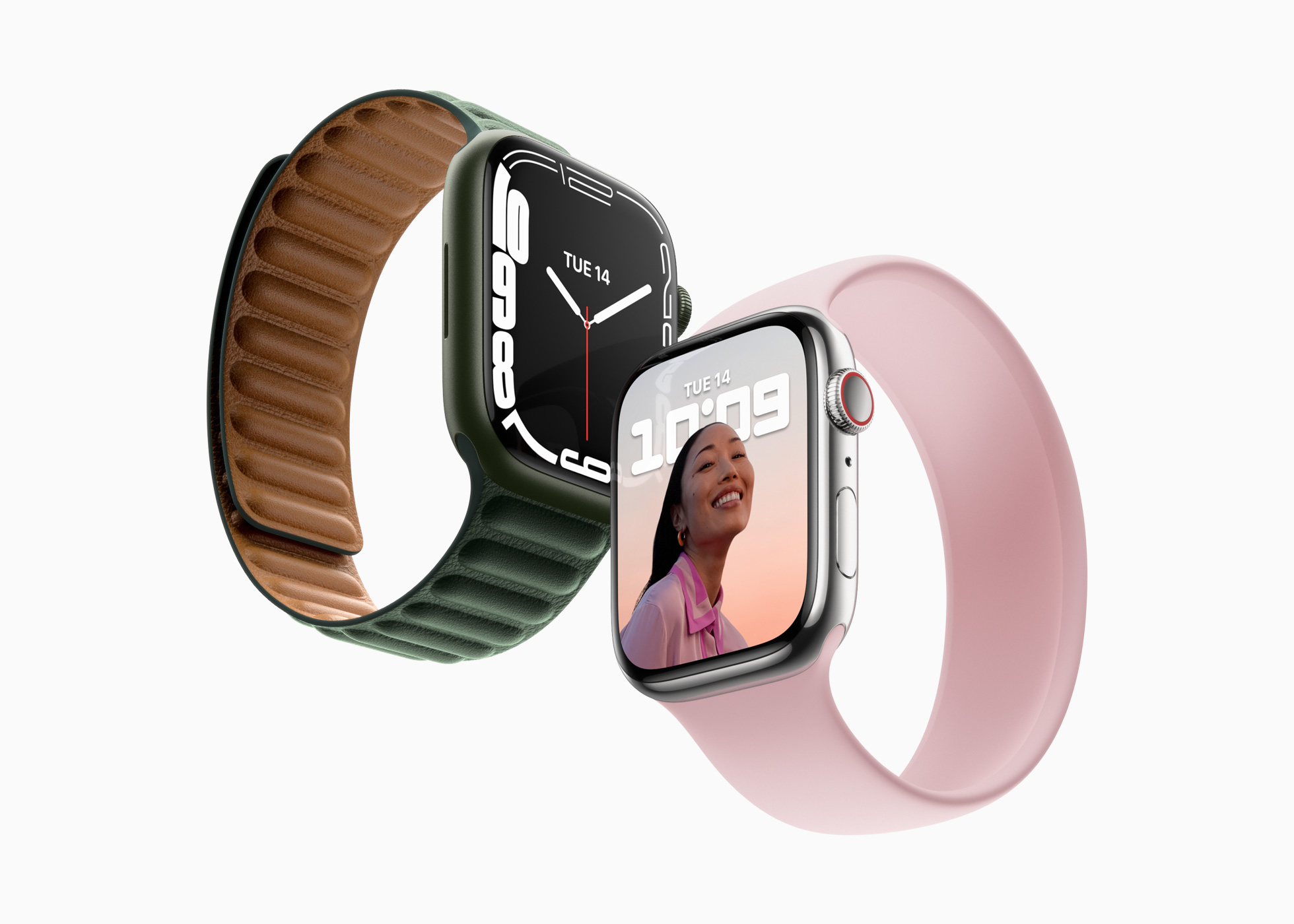 Riding the wave of the successful Series 6, Apple gives the gold standard software experience, streamlined design and useful fitness features a further boost with its new Series 7.
"Apple Watch Series 7 delivers significant improvements — from our largest and most advanced display, to enhanced durability and faster charging — making the world's best smartwatch better than ever before," said Jeff Williams, Apple's chief operating officer. "Powered by watchOS 8, Apple Watch brings useful new capabilities to help customers stay connected, track activity and workouts, and better understand their overall health and wellness."
Equipped with a bigger, more powerful screen, it not only provides onscreen buttons that are easier to tap, but also introduces a full QWERTY keyboard for the first time. The autocorrect function works well, and so is the QuickPath feature. Having said that, we reckon it's still best to use your phone for anything more than a short phrase like "I'm already outside your house," or "Remember to buy toilet paper." Buttons in apps such as Stopwatch, Activity, and Alarms also makes the screen even simpler to interact with.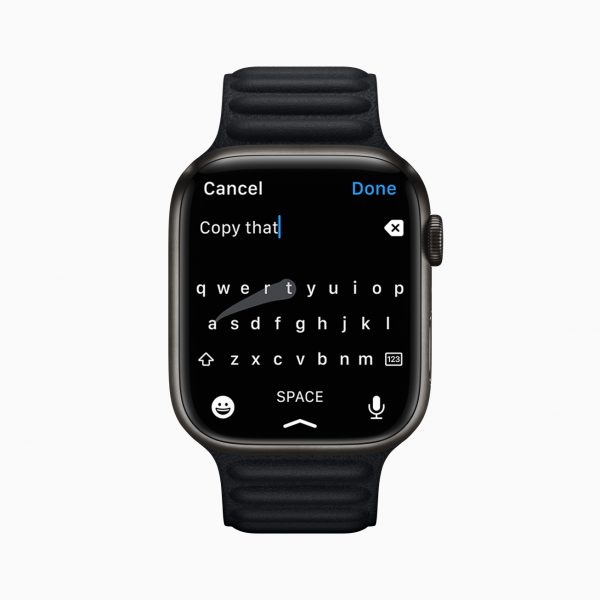 Running the same watchOS 8 software as every Apple Watch since Series 3, Series 7 boasts new watch faces specially designed for the larger display. The Contour face extends the dial to the edge of the display, accentuating the Arabic numeral hour markers. The Modular Duo face takes advantage of the extra space to provide more information via two complications whereas the World Time face keeps track of time in 24 time zones around a double dial. Apple has also finally added the Portraits face that allows you to customise your Series 7 with images taken in Portrait mode on your iPhone.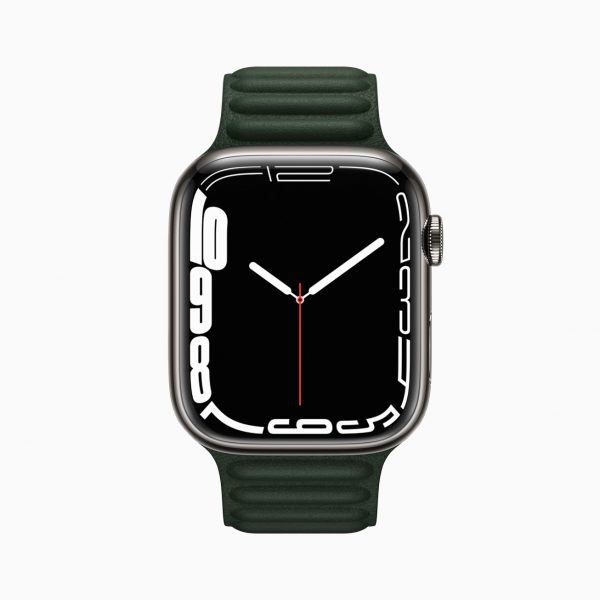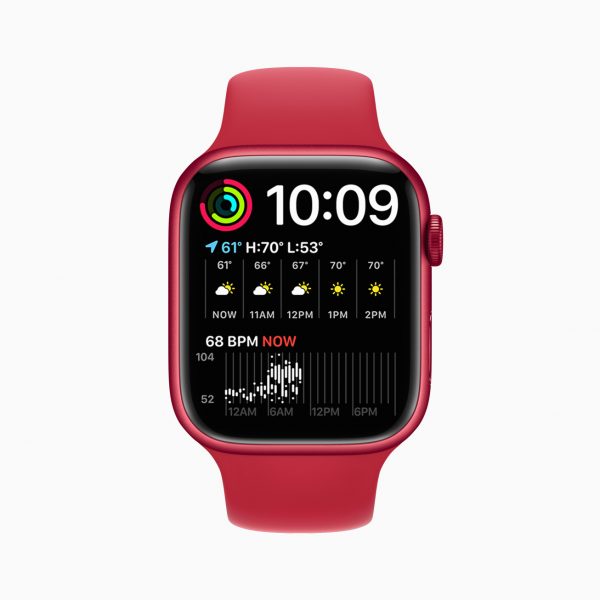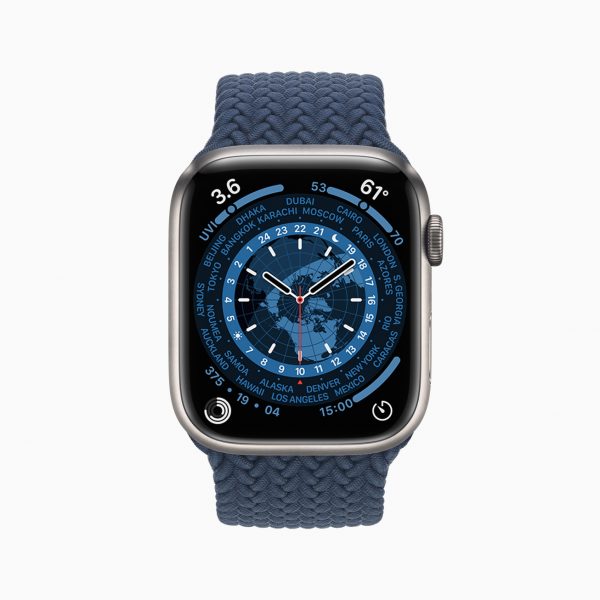 In terms of battery life, although it is similar to Series 6 lasting up to around 18 hours – get this: it charges up to 33% faster in comparison. If you think about it, that makes a huge difference especially for those who have the tendency of only charging up watch in the morning before leaving home.
In continuing to adhere to its environmental mission, Series 7 is made with more recycled materials compared to all its predecessors, using 100% recycled aluminium, 100% recycled tungsten and 100% recycled rare earth elements. It is also made without harmful chemicals like mercury, PVC, beryllium, and BFRs.
The comprehensive Series 7 health-tracking features include the ability to measure ECG for heart rhythm, monitor sleep respiratory rate, keep an eye on the Sp02 (the percentage of oxygen being carried by red blood cells from the lungs to the rest of the body), and track a wide range of different fitness workouts, including Tai Chi and Pilates. In addition, it now boosts the new cycling features. With WatchOS 8, it's able to recognise the difference between distinctive motion of falling off a bicycle and other workouts. Besides the Breathe app which I find to be a helpful reminder for me to take a break on a regular basis, it now also come with a new Mindfulness app – which is the app I have been using first thing in the  morning.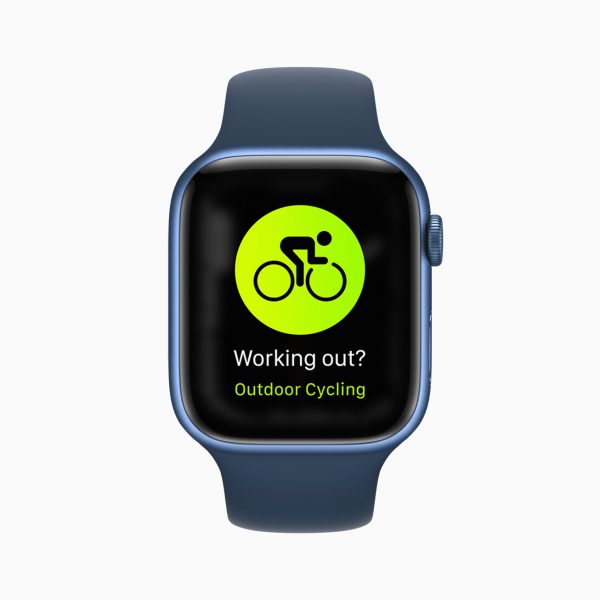 Exciting news: Fitness+, the first fitness service powered by Apple Watch, has reached our shores! The array of workouts, which include HIIT, Pilates, strength, yoga and even guided meditation and sessions on mindfulness with new workouts added to the list every week, providing more than enough variations to keep you motivated. The wide range of workouts, which include HIIT, pilates, strength, yoga and even guided meditation and sessions on mindfulness with new workouts added to the list every week, providing more than enough variations to keep you motivated.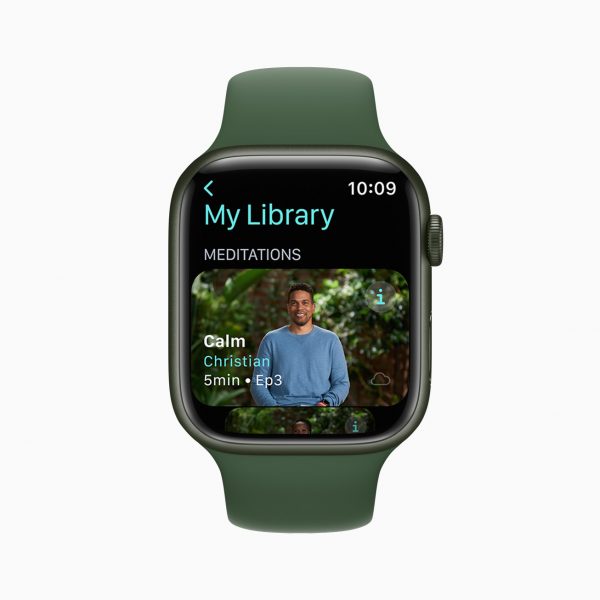 Available in 41mm and 45mm in five new colour cases, the Series 7 features a robust front crystal that is more crack-resistant sans sacrificing on optical clarity. The watch is IP6X certified for dust resistance and WR50 certified for water-resistant, which means you can now wear your watch to the beach or during a hike.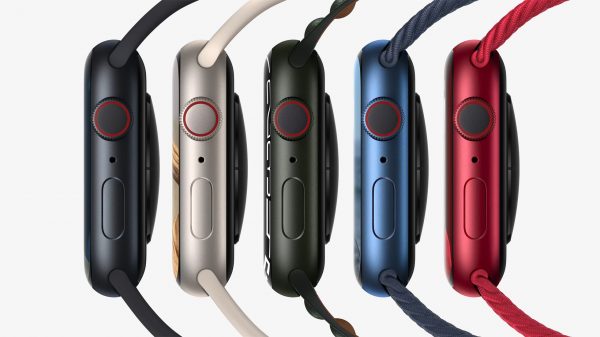 Visit apple.com/my  for more information.