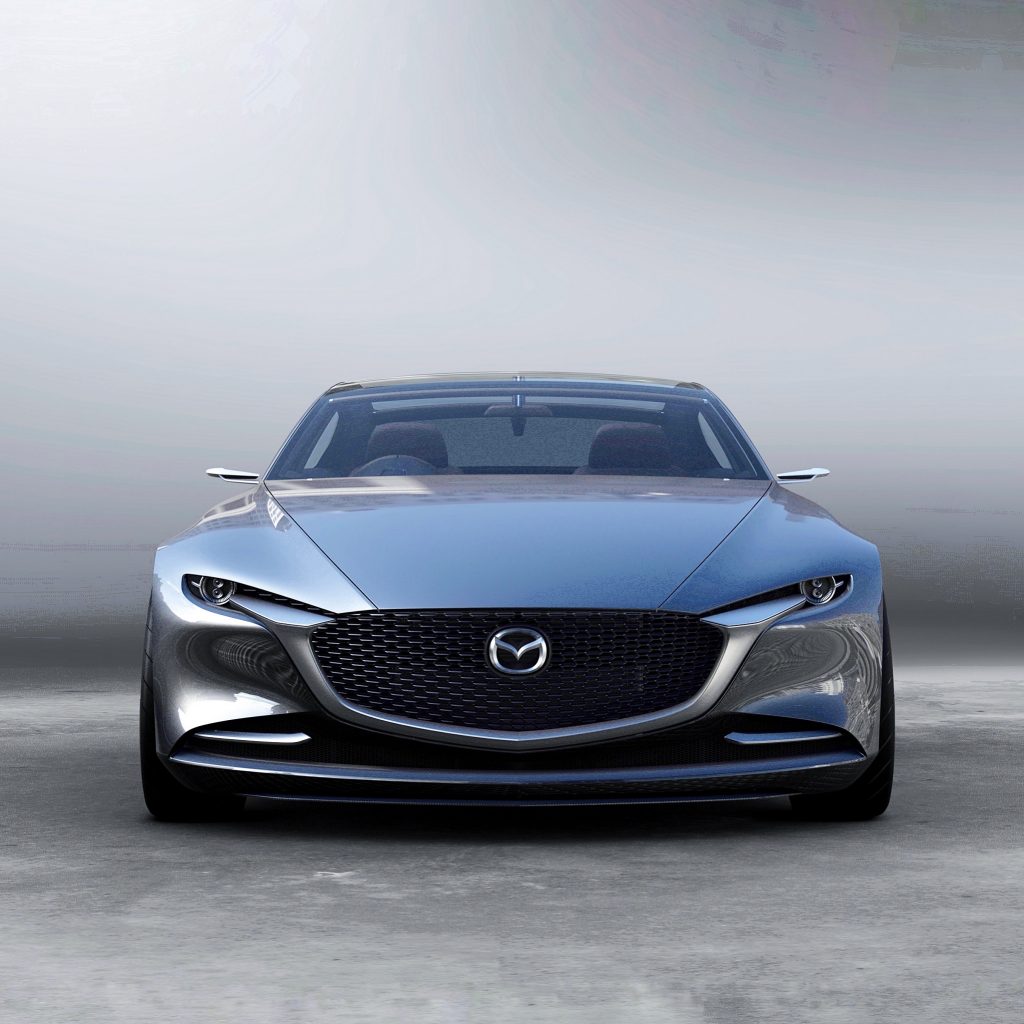 When we last covered automobiles beyond the Eurocentric models we adore, we looked at East- Asian economies beginning their recovery from the coronavirus pandemic, and uncovered a few luxury automotive gems eager to fill the vacuum currently left by the likes of BMW and Mercedes Benz. Over in Japan, Mazda just unveiled how its new Vision Concept Coupe is going to give European carmakers a run for their money.
When we last reviewed the all-new Mazda 3 M-Hybrid, I discovered that despite its Japanese parentage, it rivalled and exceeded its continental car counterparts, making it an unlikely "hero offering" for the automotive industry in 2019. The sensuous 'reverse-teardrop' silhouette of the all-new Mazda 3 Astina grips you in the throes of "lust at first sight" before you even notice the almost seamless, unbroken windowline, contributing to the sportive, "crouched panther" stance totally unexpected from a family hatchback: the exterior demeanour of the next generation Mazda 3 are a mere hint to the level of detail and improvement permeating every aspect of this vehicle.
Indeed, the Mazda Vision Coupe concept, which was long hinted to in 2017, had found voice in the maturing evolution of Mazda's Kodo design language, which saw its ethos and philosophy executed in consumer production models like the new 1.5L Mazda Astina we test drove. Gorgeously sensual, and  delivering a premium aesthetic through the essence of Japanese, there's little doubt that the rumours of the consumer launch of the Mazda Vision Coupe concept in 2022 sounds a tremendous ring of victory for Japanese car-making.
Jalopnik did a little digging in the Japanese carmaker's March 2019 fiscal report and found a little line item on page 25 listing two potential Mazda Vision Coupe powerplants: a Skyactiv-X straight-six, as well as a Skyactiv-D straight-six diesel. The engine development is particularly remarkable because continental brands like Mercedes and Jaguar had been developing their own similar straight-six mild hybrid setup, while Toyota borrowed BMW Z4's architecture and engine for the new Supra, making Mazda the clear leader in this respect. Awkward given that Toyota is clearly the larger auto-maker. The company's new 3.0-litre inline-six engine will not only feature mild-hybrid tech similar to what's already present in the top- of-the-line 2019 Astina, but also make use of the brand's compression ignition system, with a potential for 345-horsepower (257-kilowatt) output from this powertrain: no small potatoes given that its 4 door coupe of the sort typical in a family drive.
On the aesthetic front, it's clear from the success of last year's top range 1.5L Mazda Astina that they're going to lean into that aggressive cabin-rearward and go all the way with the upcoming Mazda Vision coupe as well.
By Jonathan Ho