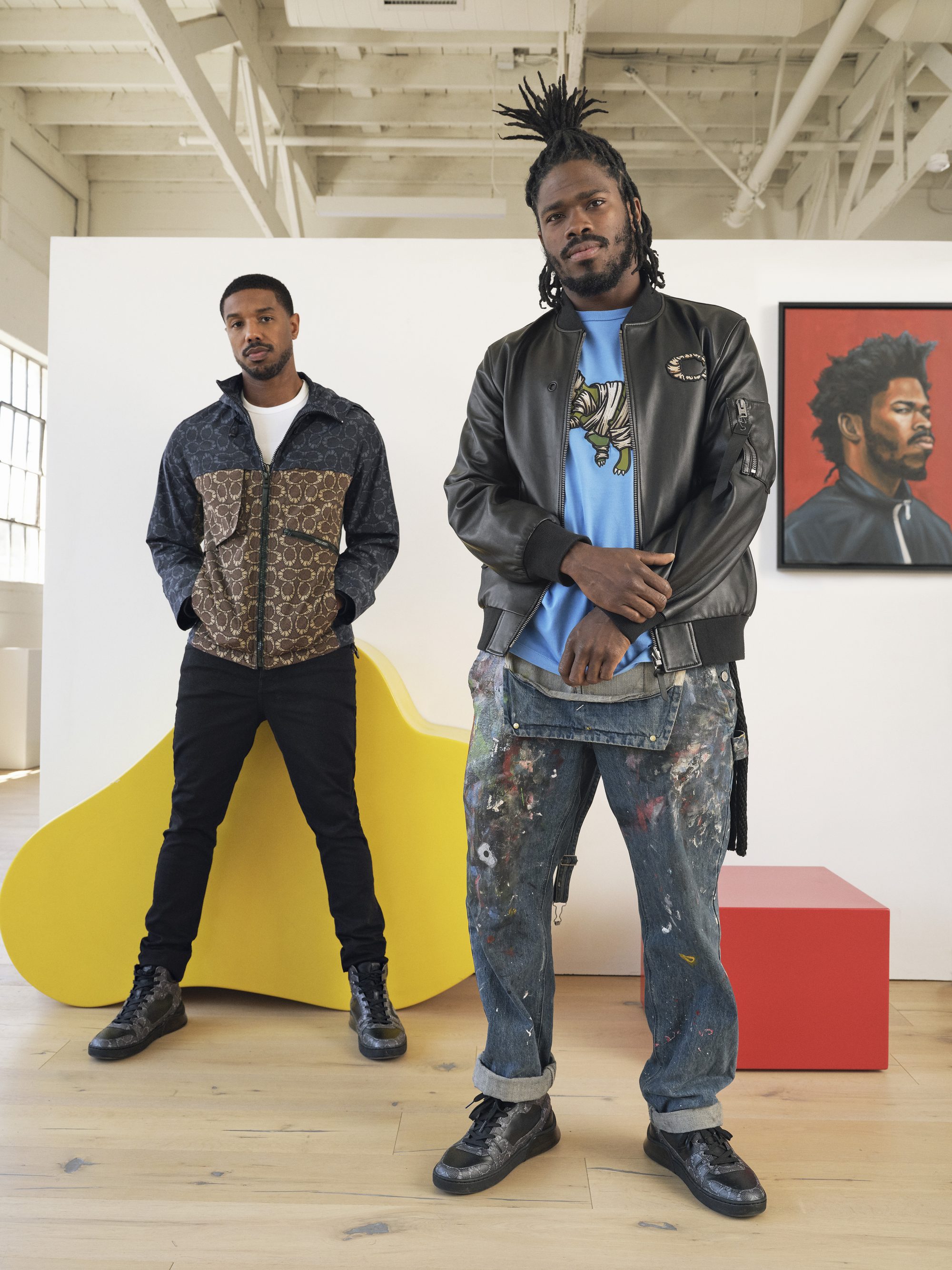 From pop sensation Selena Gomez to American diva Jennifer Lopez to China's top-billed actress Yang Zi, Coach is known for borrowing the far-reaching influence of the world's biggest stars to boost its fame. In 2018, the American luxury label employed a similar marketing tactic for its menswear line by appointing Michael B. Jordan, who had his breakthrough in the blockbuster Black Panther. And since then, the Black Panther star has been working closely with the brand for its campaigns and collaborations.
Continuing tapping into his star power, Coach launches second collaboration with the first global face of Coach menswear. Named "Blue the Great: The Art of Collaboration", it is the follow-up to the first partnership that was conceived in 2019 where hit anime series Naruto served as the springboard. As for his second outing, Michael B. Jordan brought LA-based artist Blue the Great onboard to perk up the creative chemistry.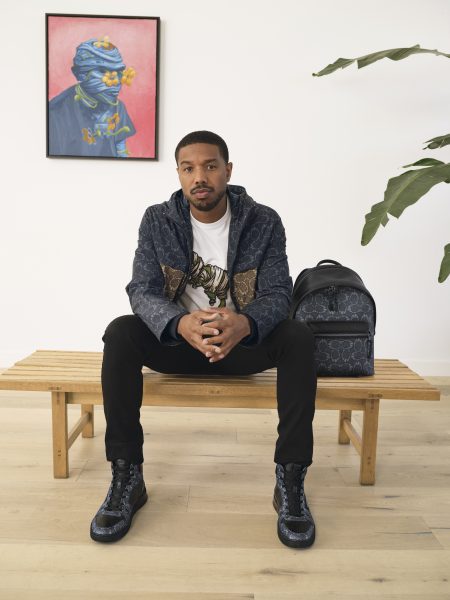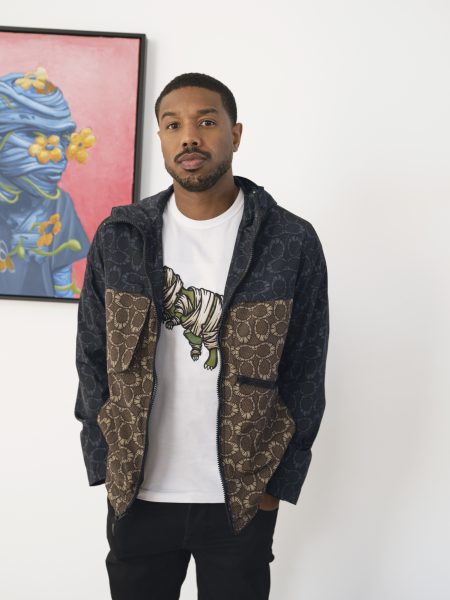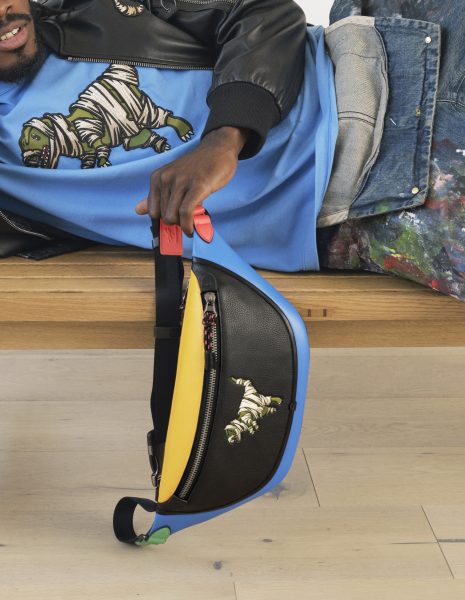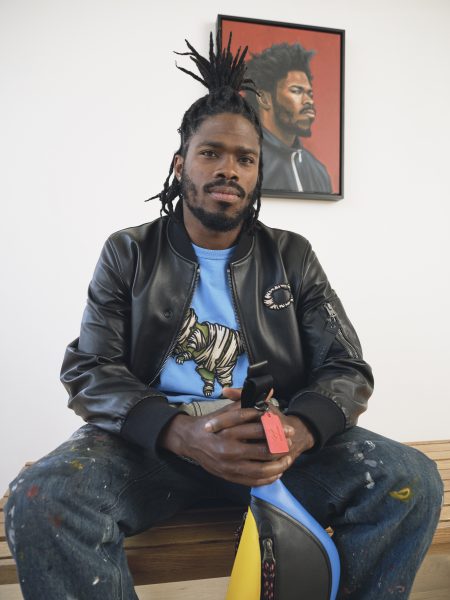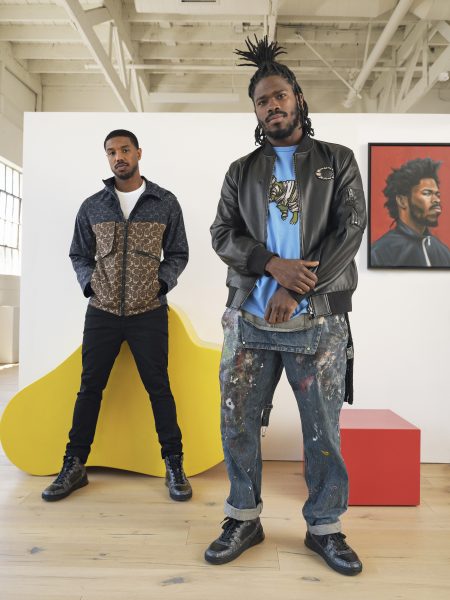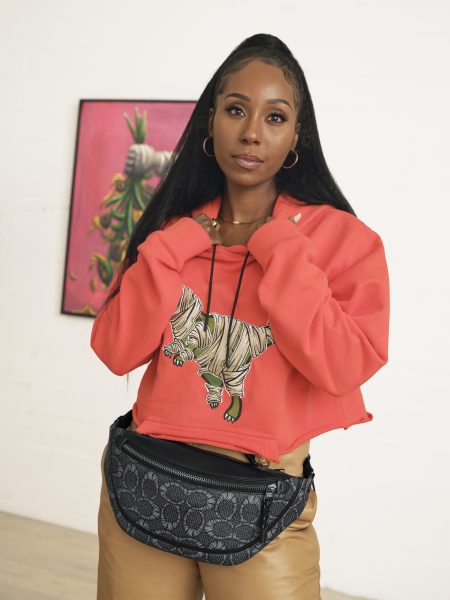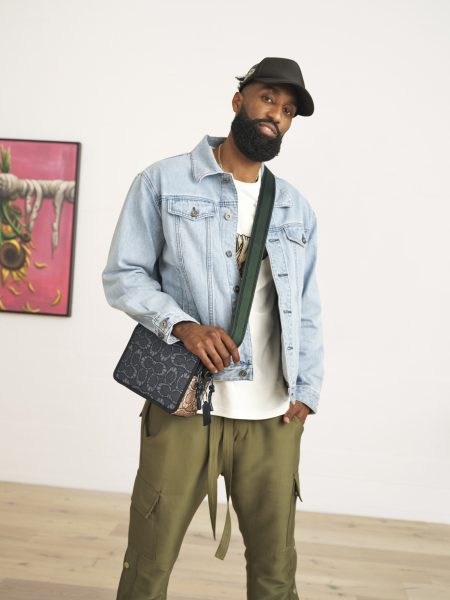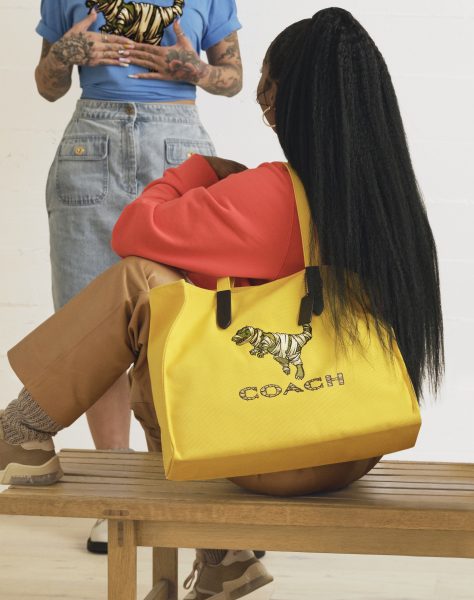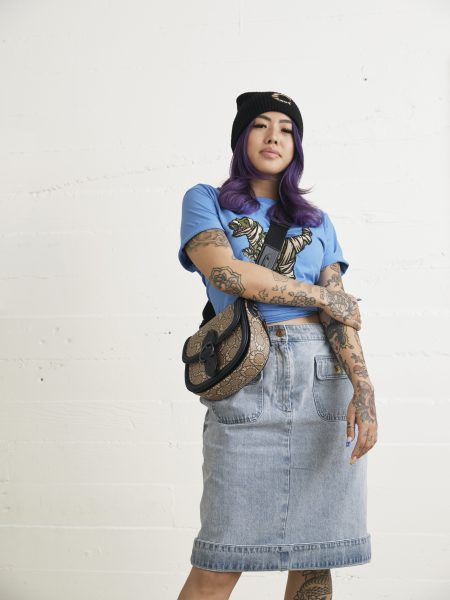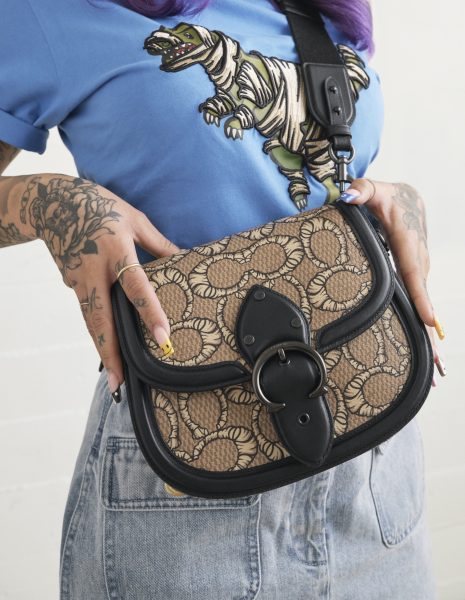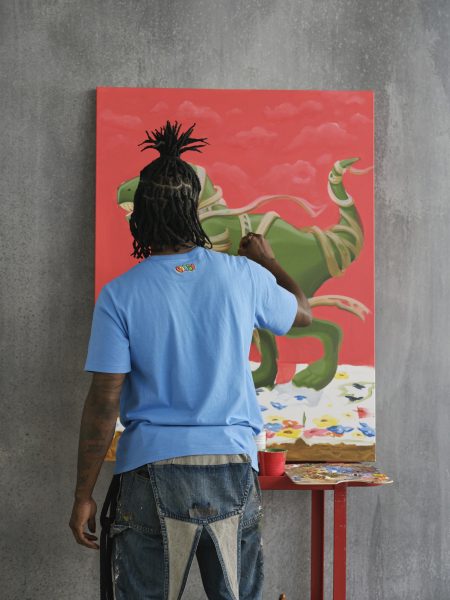 "We had worked with Blue as part of our Spring 2021 campaign, so I was excited to partner with him and Michael on this special collection," said Coach Creative Director Stuart Vevers. "Mike and Blue have a great friendship, grounded in mutual respect for each other's artistic approach. The combination brought originality, dimension and significance to this collection."
The result is a limited edition, all-gender collection made up of ready-to-wear, footwear, bags and accessories, inspired by a clash of New York downtown chic and Blue's whimsy and mischievousness. Underpinned by the LA-based artist's hallmark, Coach mascot Rexy is now turned into an enraged mummy, making appearance on graphic T-shirts, fanny packs in colour-blocking, cropped hoodies, bags and charms. The iconic Coach monogram also gets mummified, giving the otherwise just another monogrammed item a unique edge.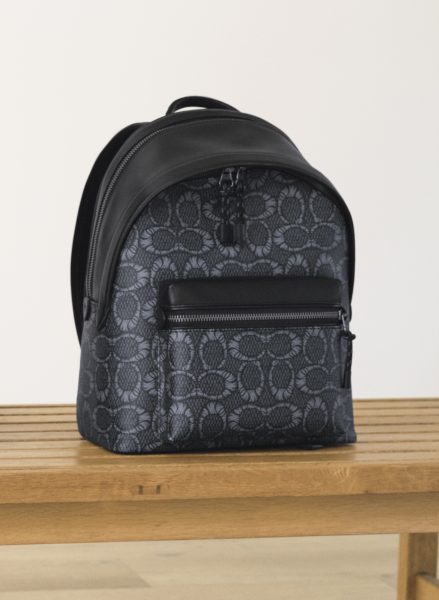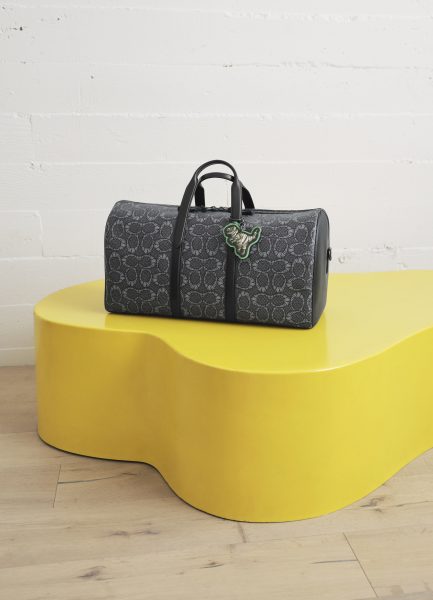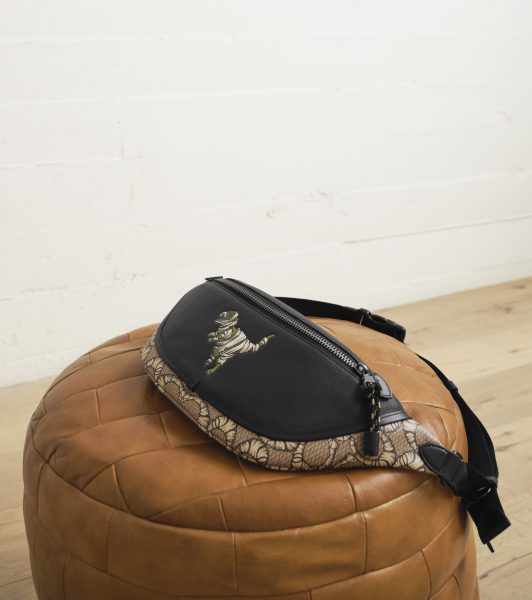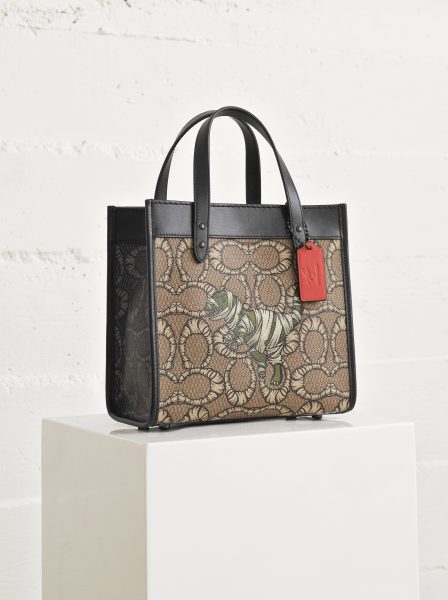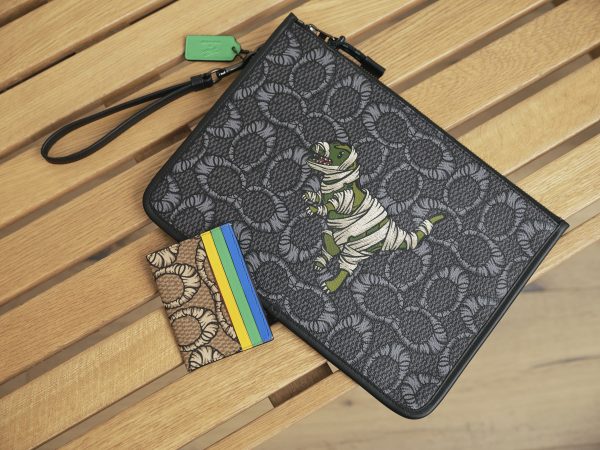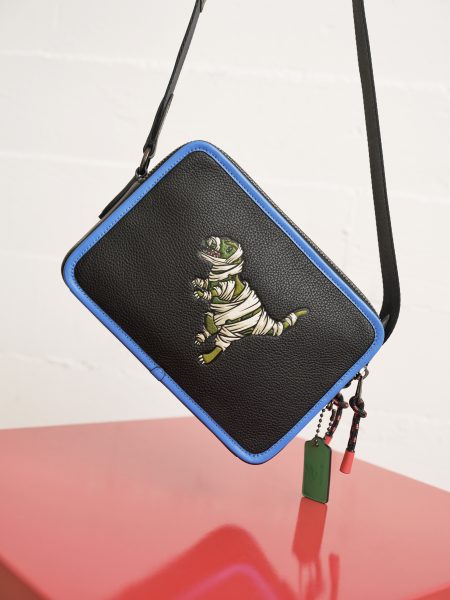 Celebrating the launch of the capsule collection, Coach releases a series of austere campaign images shot by frequent collaborator Shaniqwa Jarvis. Featuring Jordan, Blue and his friends including Khat and Frank Brim, Lindsay Dawn and Tori Kirihara, the campaign - backdropped by an art gallery -cherishes the house's tradition of spotlighting the voices of up-and-coming and under-represented artists in its storytelling.
Check out the "Blue the Great: The Art of Collaboration" capsule collection here.