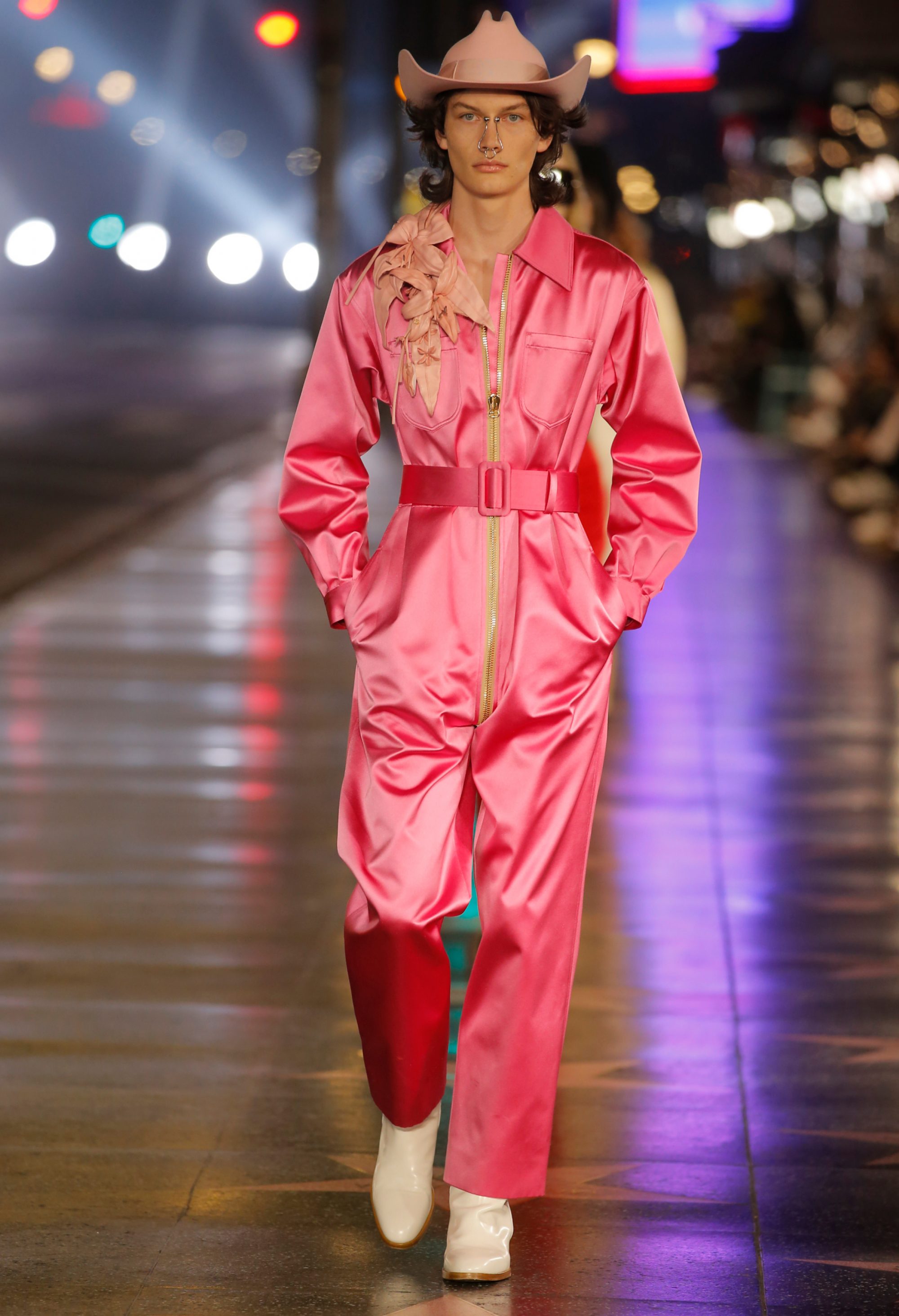 Following the much-talked-about "Gucci Aria", Alessandro Michele returns with "Gucci Love Parade", the second instalment of his Gucci100 collection, beaming live from the most glamorous street in LA, Hollywood Boulevard. The collection is a nod to Hollywood's golden era and, the contemporary Los Angeles – a place the designer first visited at the age of 27 and that he has much affection for.
"All around these demigods unfolds the city of angels, where a blessed light stream throughout. This is where I met the most peculiar people, out of time, refractory to any idea of order," the show notes state.
On the street-turned-runway, models and friends of Gucci – including Jared Leto and Macaulay Culkin – are seen strutting in power-shoulder jackets and flared trousers paired with oversized sunglasses, western hats and statement-making necklaces. Traditional suits are treated with some playful and dramatic twists such as voluminous flower motifs on lapels, laces from head to toe, visible zippers and monogram leggings over tailored shorts. Check out all the looks from the show below.