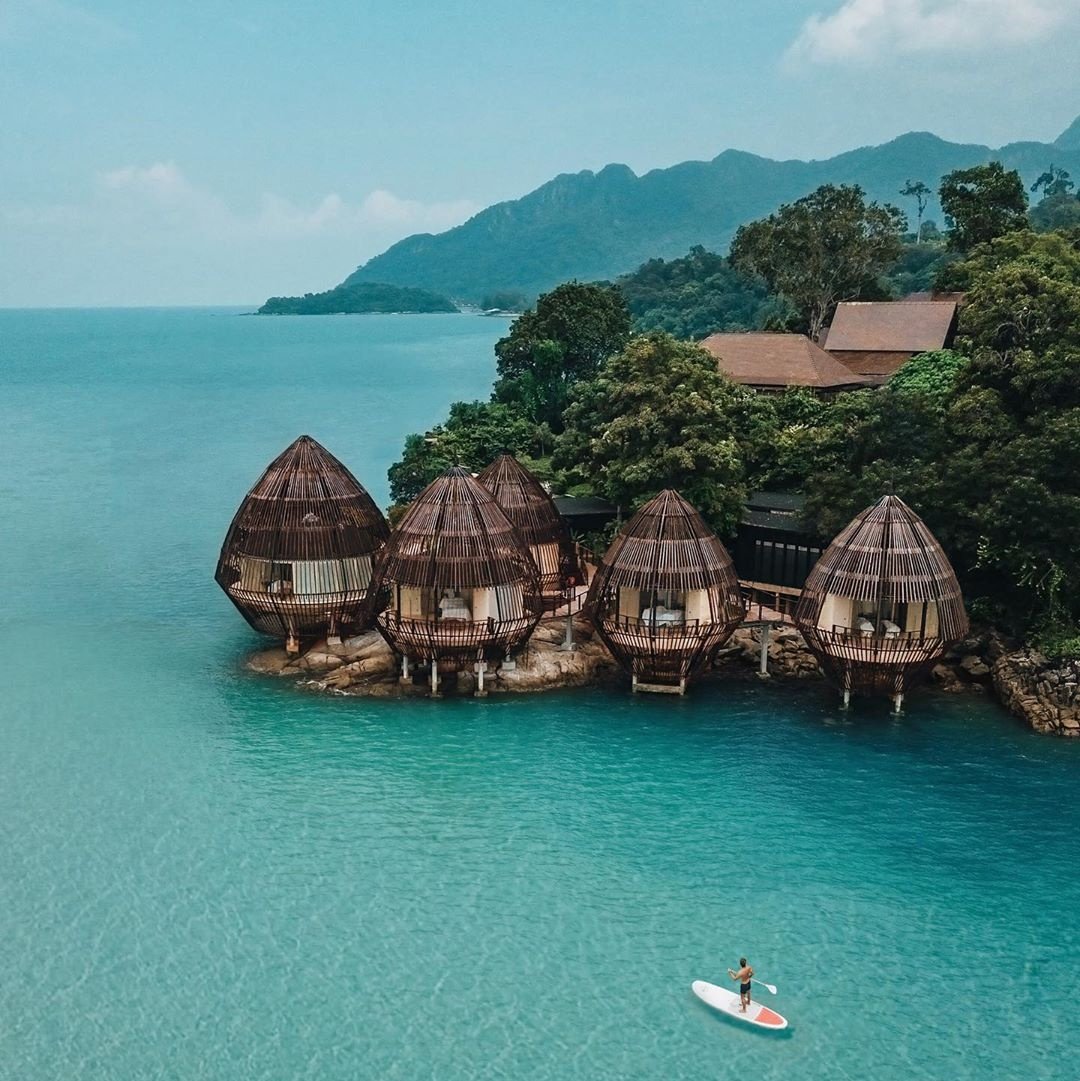 Now more than ever, we have to take as much care of our mental health as our physical health. We've scoured the country to find the best wellness retreats for you to reenergise, be it meditation or simply to unwind in a serene (and new normal) setting.
Four Seasons Resort, Langkawi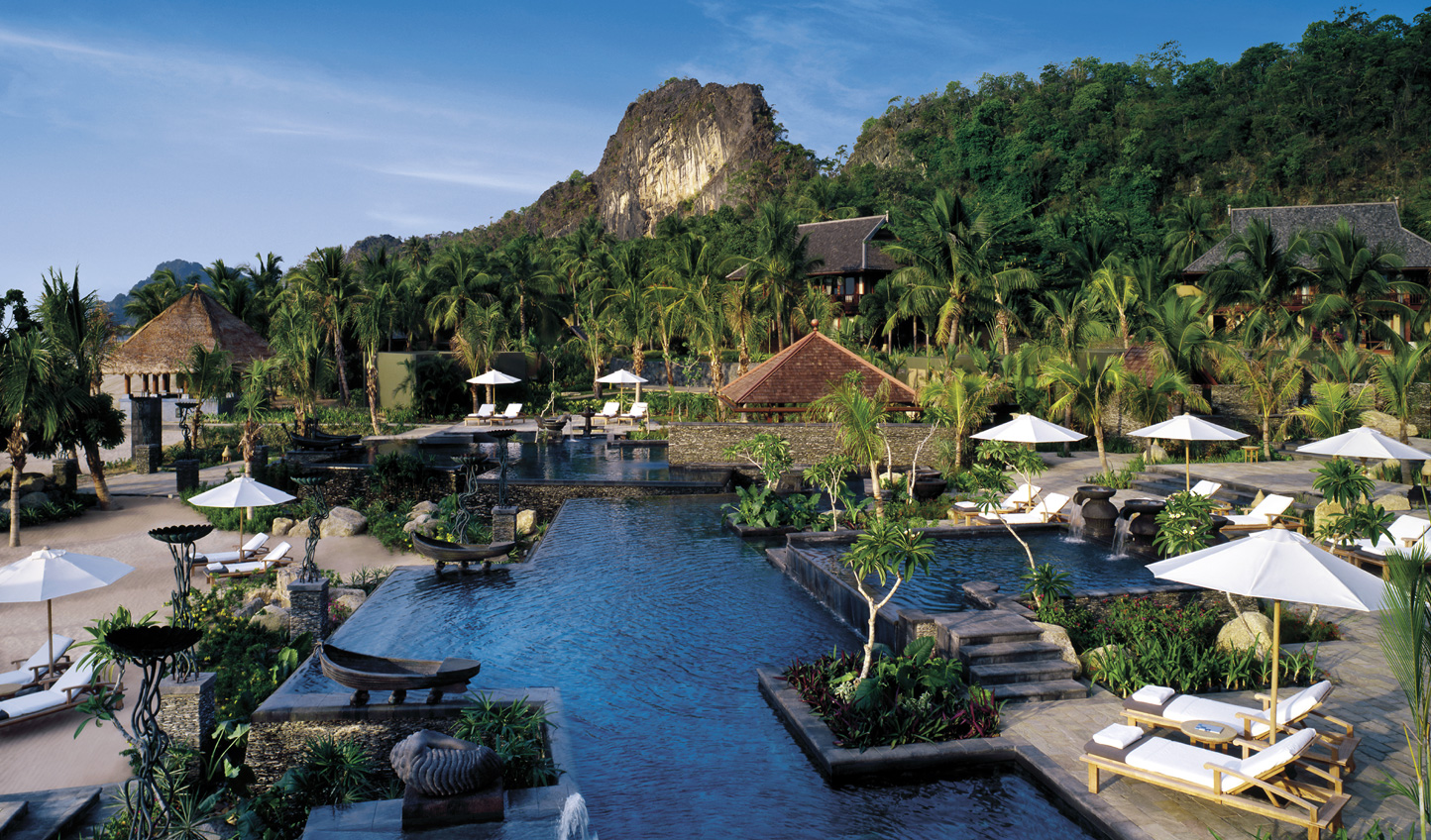 You may be on vacation, but there's no reason you can't throw some self- improvement and spiritual healing into the mix, too. At Four Seasons Resort, Langkawi, its spa has the antidote for the jaded city-dweller who sorely needs to detox mentally and physically. Aptly named The Geo Spa, it offers a wide range of massages, face and
Ayurvedic body treatments, and therapeutic yoga sessions based on the healing principlesof water – all tailored to each individual guest in an UNESCO Geopark. Pair these pampering treatments with an on-site nutritionist and health-conscious chef, and you'll leave feeling like a million bucks.
Click here to book.
The Ritz-Carlton, Langkawi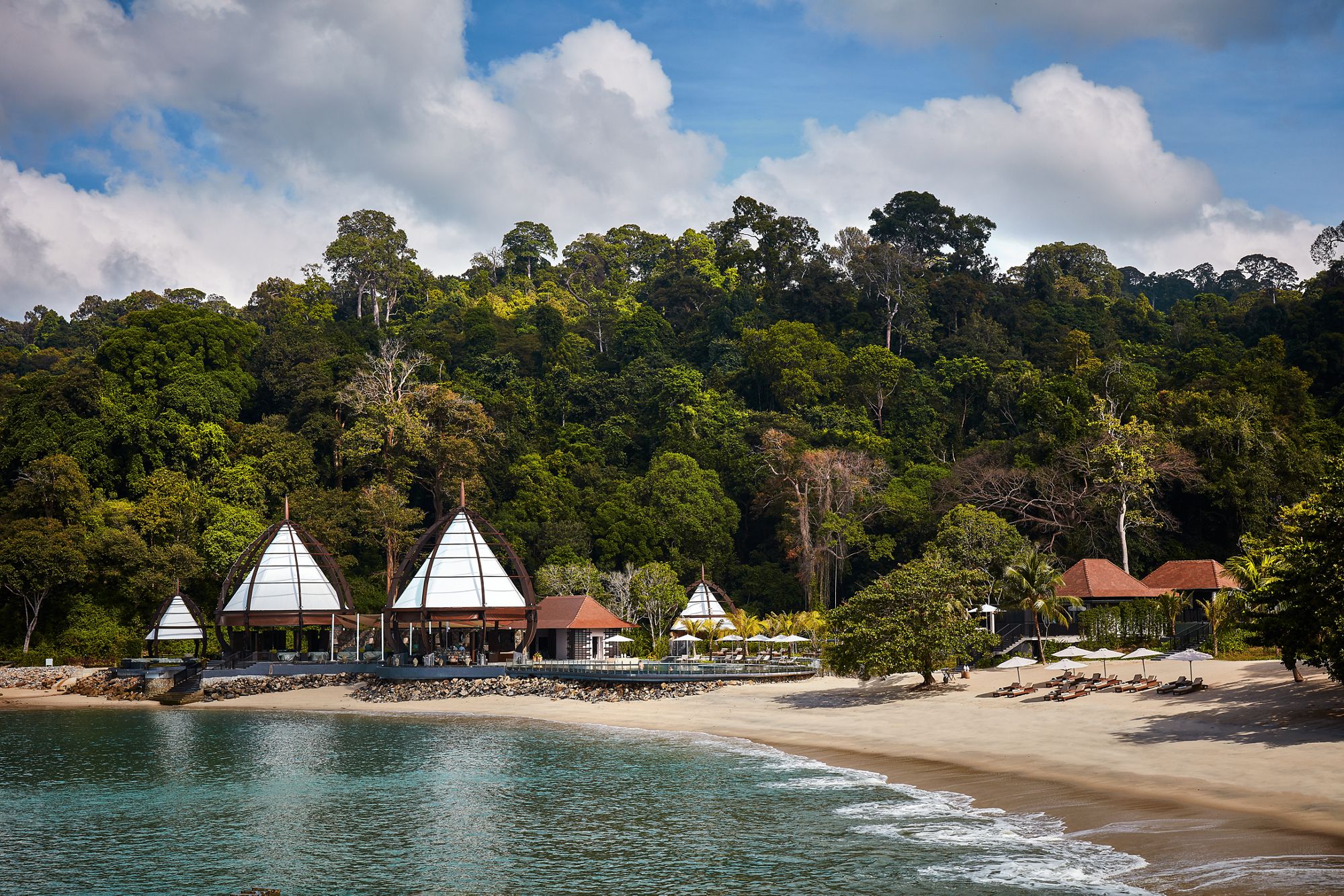 Ritz-Carlton Langkawi reigns as a five-star refuge for luxury travellers seeking to say farewell to stress and hello to spiritual mdevelopment. For those who want a truly fresh start, you should consider getting the wellness membership which offers customisable holistic health approach for weight management, detox and cleansing and stress management. You'll also want to explore the spa which offers traditional therapeutic treatments that use natural local ingredients. The best part? You get to experience them in the overwater spa (the only one on the island) – cocoon- shaped pavilions that resemble Malay Bubus – with a stunning view of the Andaman Sea as a backdrop.
Click here to book.
The Chateau Spa & Organic Wellness Resort, Bukit Tinggi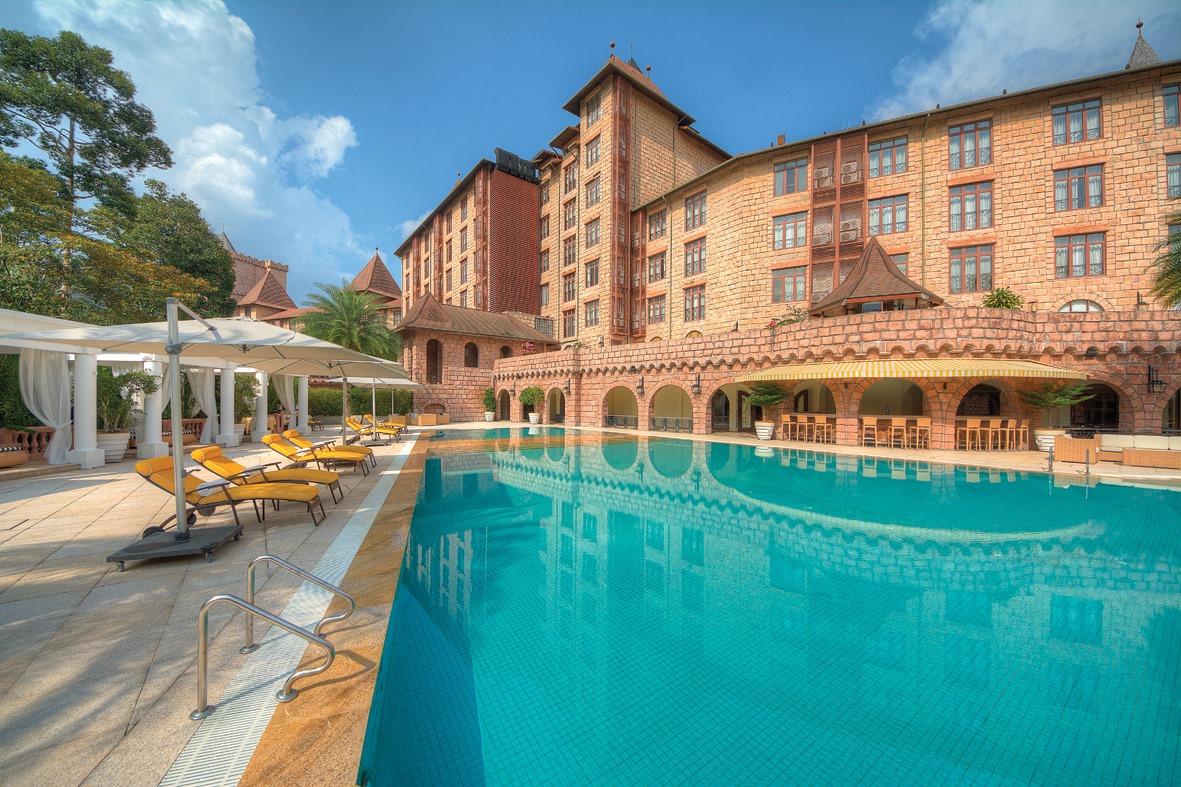 With a wide range of wellness treatments and an abundance of fitness courses and spa treatments on offer, The Chateau Spa & Organic Wellness Resort – founded on the key pillars of relaxation, restoration, exercise and healthy eating – is ideal for a whole host of rejuvenation-seeking travellers. Nestled amidst lush tropical rainforest on Berjaya Hills, this resort uses only organic ingredients and materials to provide you the ultimate pampering experience. Boosting the best of European spa expertise, its award-winning La Sante will take you on a journey of rejuvenation, from counselling session to yoga programmes and even professionals to help you craft your own customised wellness programme while you're there, all to help you ease back into the groove once you leave.
Click here to book.
The Banjaran Hotsprings Retreat, Ipoh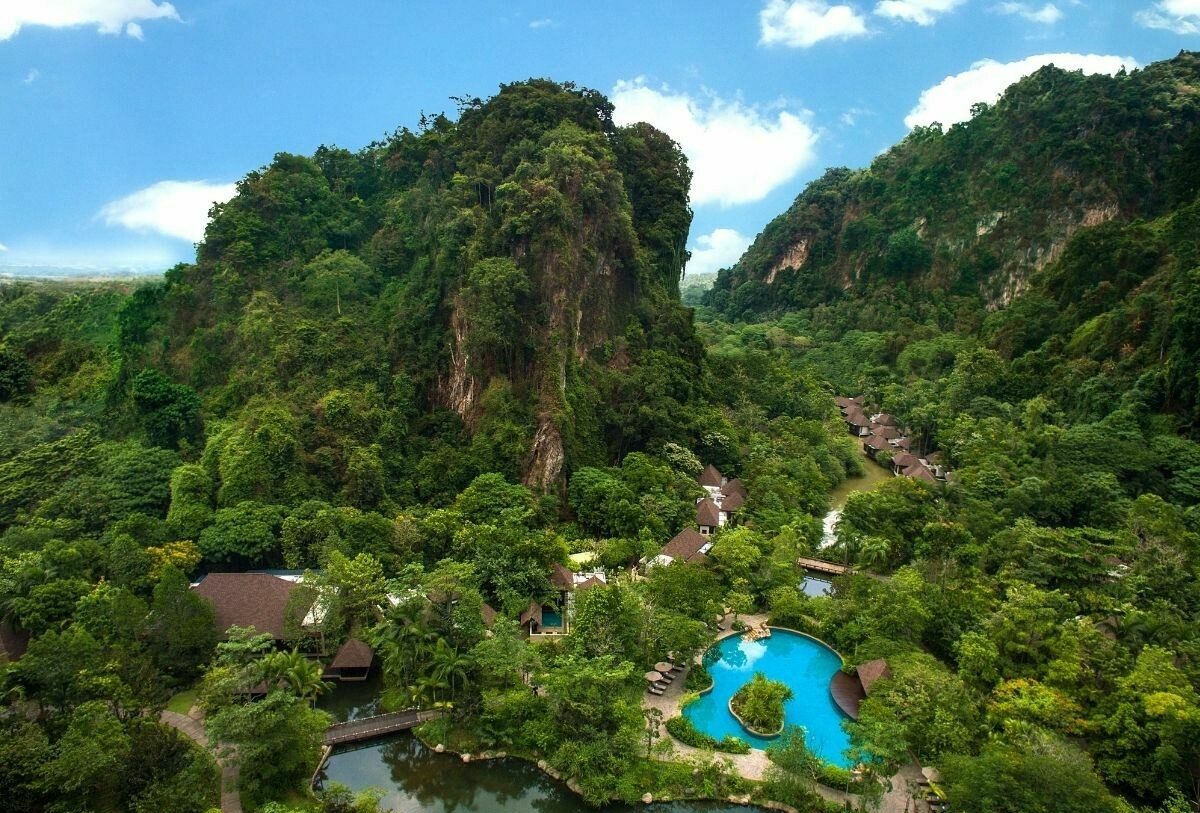 It's hard to imagine anything more reinvigorating than a few days at this luxury retreat. Offering wellness programme which includes detoxification, longevity, rejuvenation, weight management and fitness, this resort is aimed at holistic rekindling relaxation and energy healing where you're free to make your schedule as packed or relaxed as you'd like, depending on your goals. The resort's comprehensive wellness menu runs the gamut from Traditional Chinese Medicine inspired treatments to Malay healing rituals and instead of offering full-service spa, this resort also features geothermal hot springs dipping pools, meditation cave, crystal cave, thermal steam cave, ice bath, and Garra Rufa Doctor Fish Pool in order to enhance your healing experience.
Click here to book.
Pangkor Laut Resort, Lumut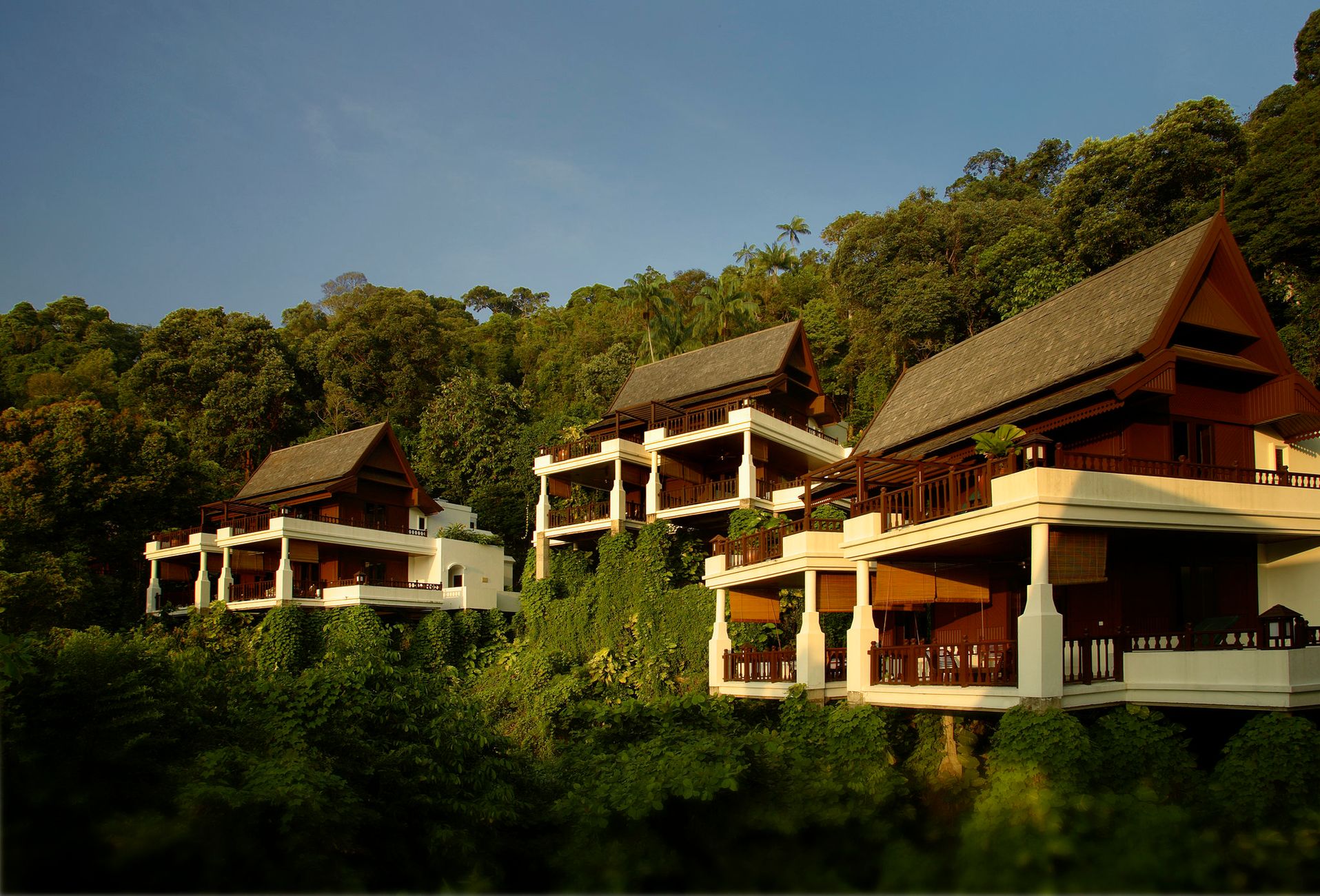 This resort is ideal for the person who is yearning for relaxation and rejuvenation rather than self-development and spiritual. The centerpiece of the pampering here is the stunning spa where its programmes combine the unique therapeutic methods of Sabah's indigenous people with natural local ingredients for a one-of-a-kind healing session. From the specialised rice face scrubs and masques of the Kadazandusun to the ancient practices of the Bajau sea nomad, it offers plenty of massages, yoga, body, and skincare treatments and therapies which you can enjoy from an outdoor garden cabana or a screened-in veranda while being surrounded in a lush setting.
Click here to book.