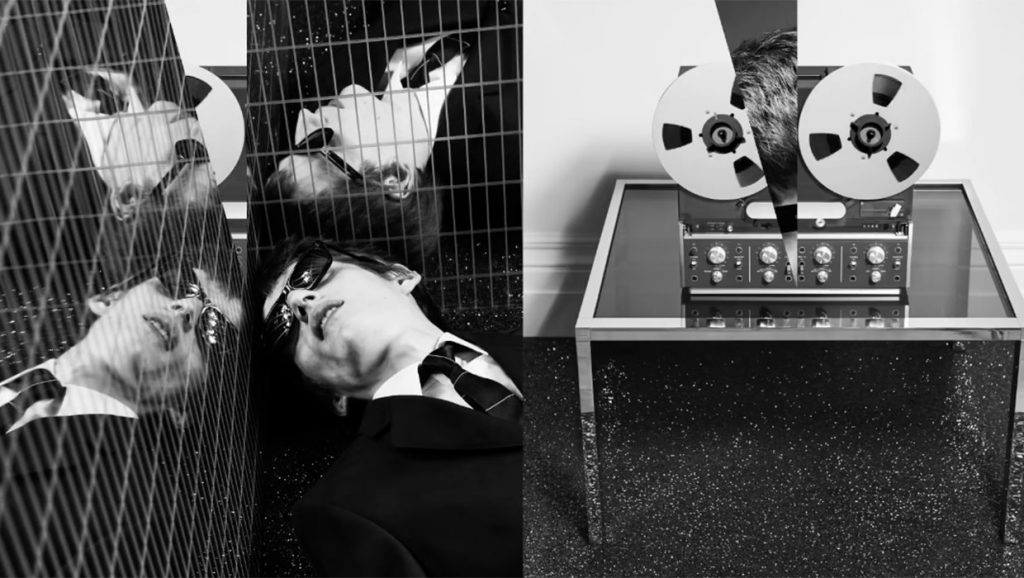 Celine without the accented "é" has certainly made headlines and waves ever since Hedi Slimane took to the helm of the fashion house in January this year.
While the French designer's debut collection for the brand has garnered a war of words within the fashion community, the luxury French Maison doesn't seem to falter as it has just released their first menswear campaign.
The two-channel video, shot by Slimane, flips through still life images (featuring distorted TV screen, reel-to-reel tape recorders, sculpture and classic synthesizers) on both sides which showcases a number of key looks that were presented from the Celine SS19 collection. The three-minute film looks simple yet mod, with rock-n-roll in its mentality that situates the collection in a dual 60's/80's fantasy.
The campaign accompanied by the 1985 synth number, Polaroïd/Roman/Photo by French synth-pop duo, Ruth and it was released a week after Celine announced that the House would be showcasing a sole menswear collection during Paris Fashion Week in February.
While under Phoebe Philo, Céline was all about volume, minimalism and effortless femininity, Slimane has ushered in a new era (sans é) that's focused on tailored suits, leather jackets and black on black on black, which confirms the theory that no matter what brand he works for, he stays true to his vision of art and beauty.
Watch the full campaign below: