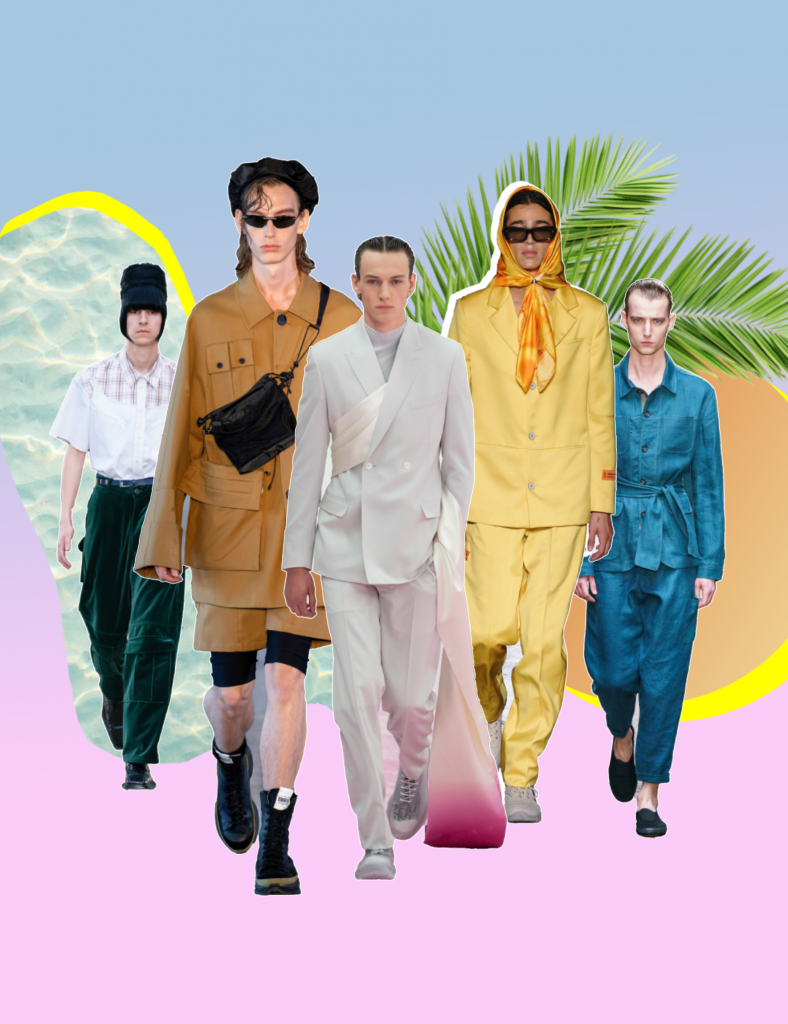 Spring/Summer 2020 rings in a new perspective for menswear designs, challenging the status quo and leaving behind classic sartorial codes of the past season. Here, eight trends seen on the season's runways that are now ready for peruse.
Big Green Energy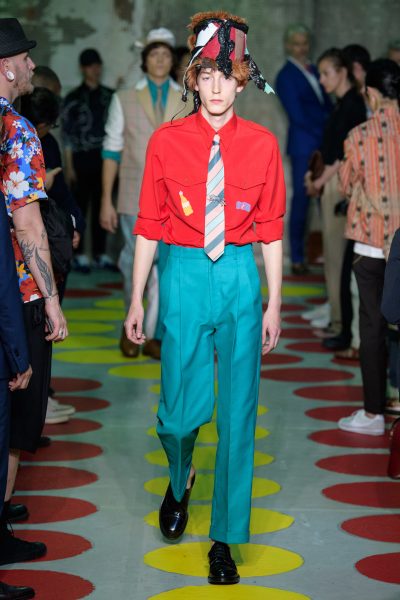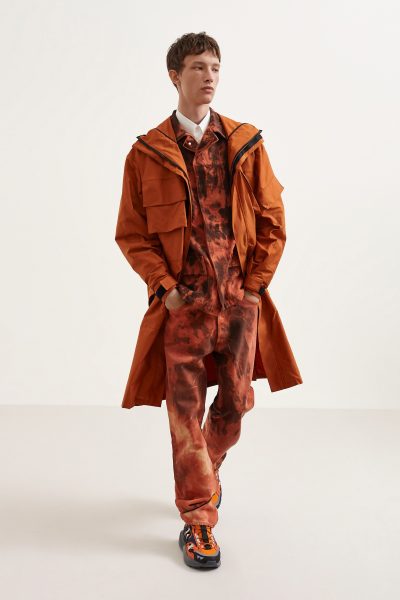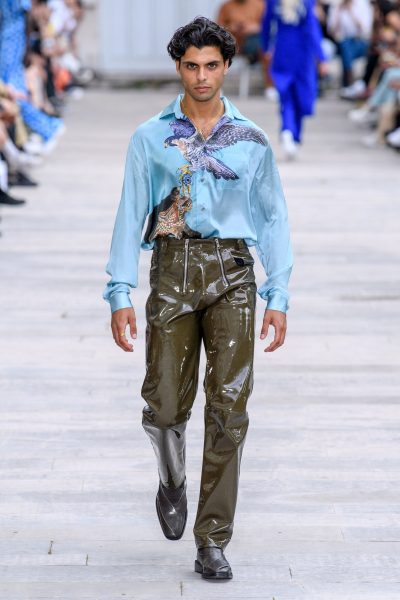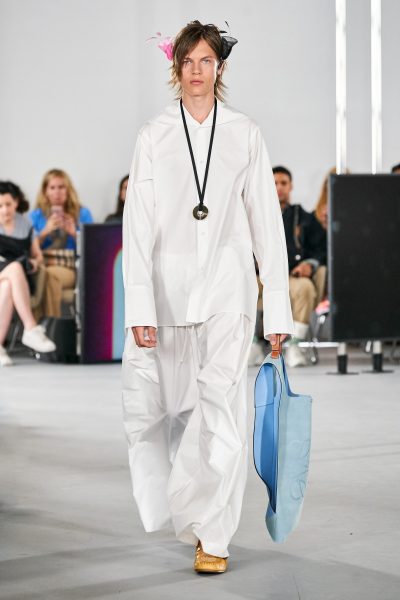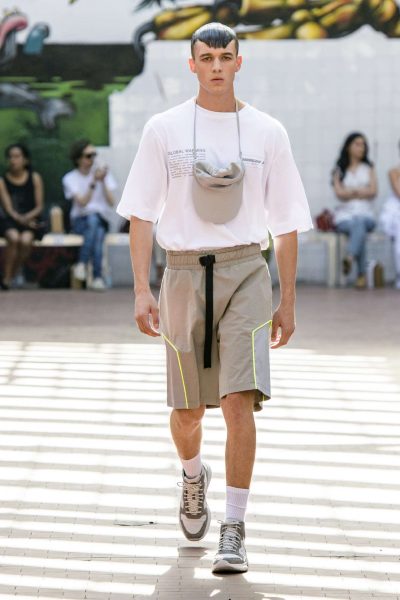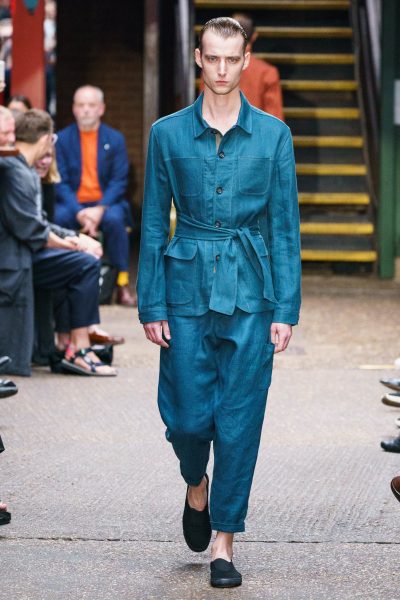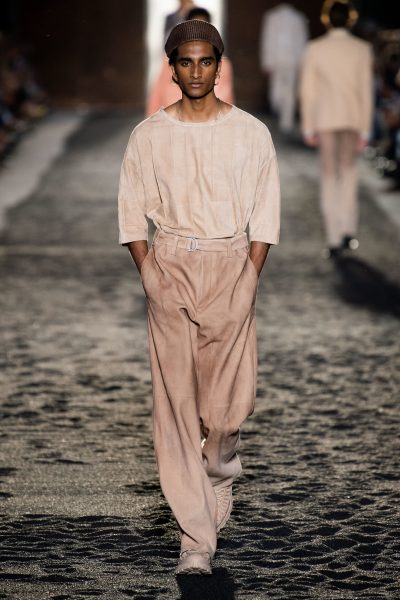 We're living at a time where creating less waste is at the forefront of everything – including the fashion industry. Underscoring the idea of sustainability, LFWM and MFW addressed the pressing issue with force this season as a conscientious group of labels like Ermenegildo Zegna, Christopher Raeburn, Oliver Spencer, Bethany Williams and Numero 00 championed environmental challenges with sustainable practices, specifically the upcycling of textile. Stella McCartney also put its best heel forward towards sustainability with fashionable environment protests, accompanied by Marni with its haphazard recycled-chic to embrace green energy. While, GmbH designers opted to use only synthetic leathers to create an all-vegan collection.
Macaron Hues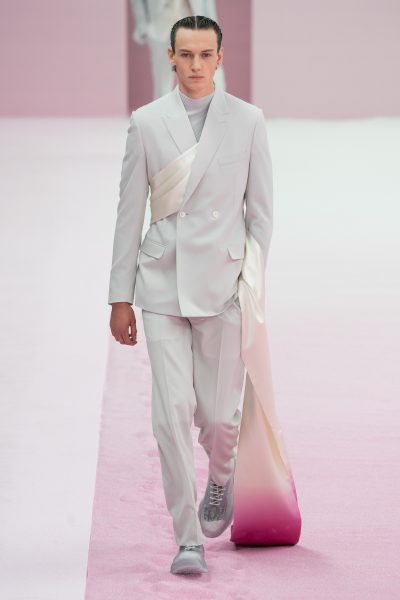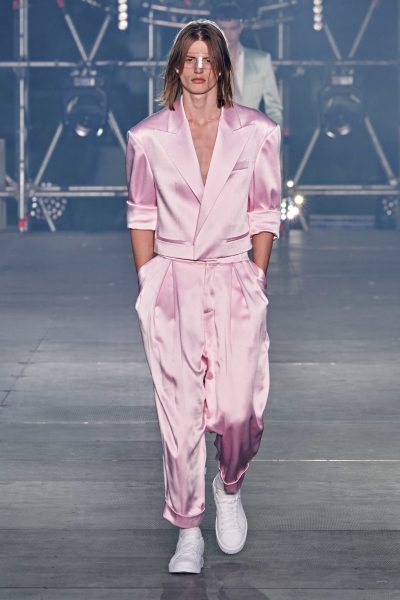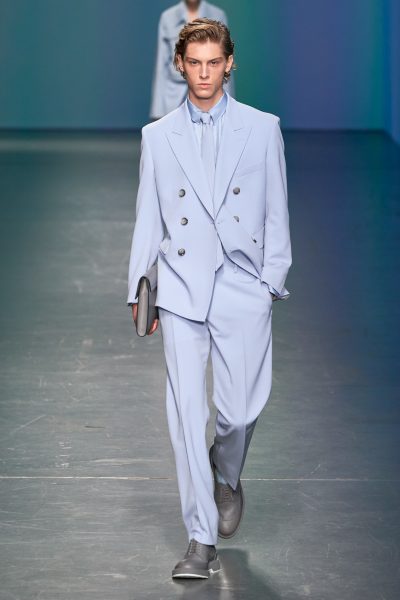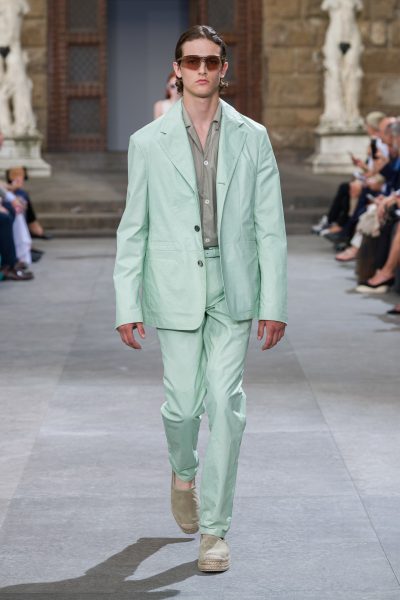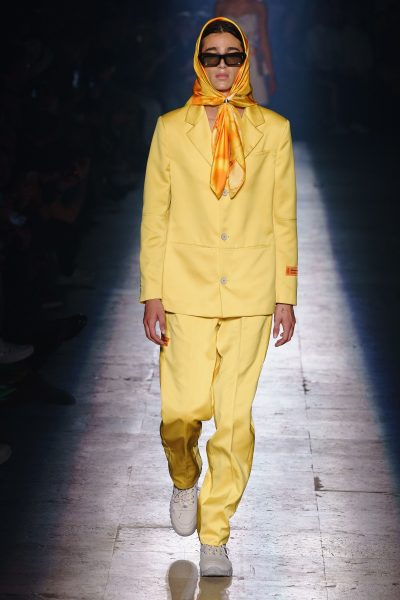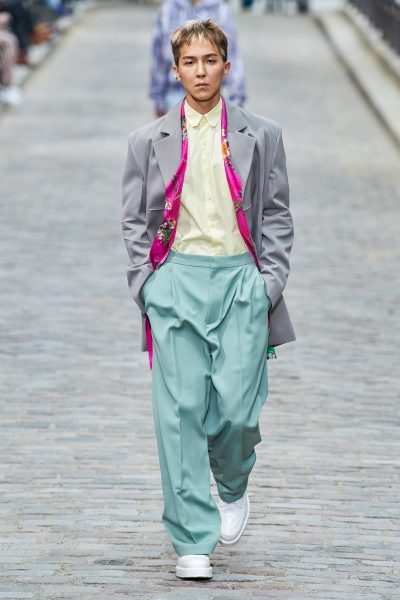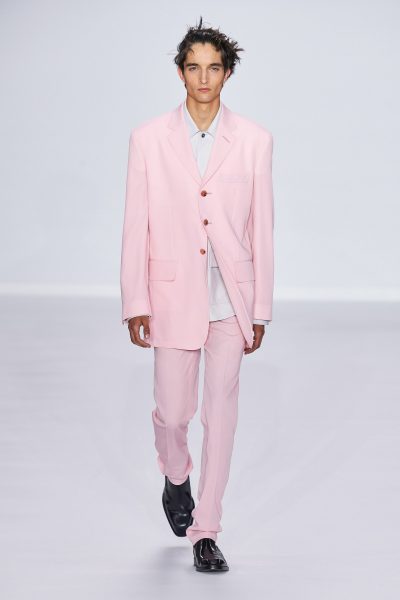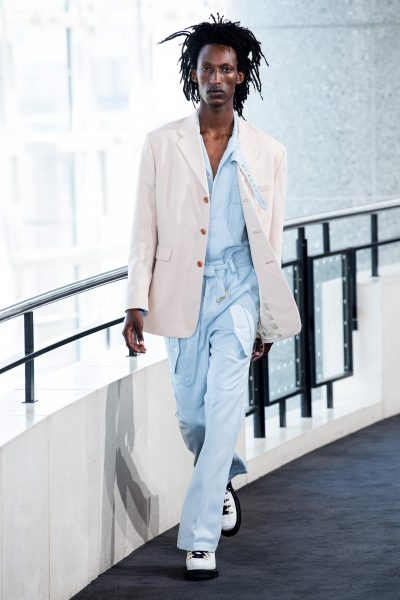 Blue might be Pantone's colour of the year but it seems like designers think otherwise, deciding en masse to emphasise on millennial pink and other pastel colours as the shades of the season. Colours previously utilised as an introduction to a pop of colour are now being used as a full wash on suits, streetwear, athleisure and sartorial styles. This season leans towards pastel suiting as proposed by the likes of Givenchy, Berluti, Salvatore Ferragamo, Paul Smith and Louis Vuitton for an effortless, subtle look that isn't jarring to the eye. Smooth and sophisticated, these shades can make an impact that feels more whisper than shout.
Ode to Nature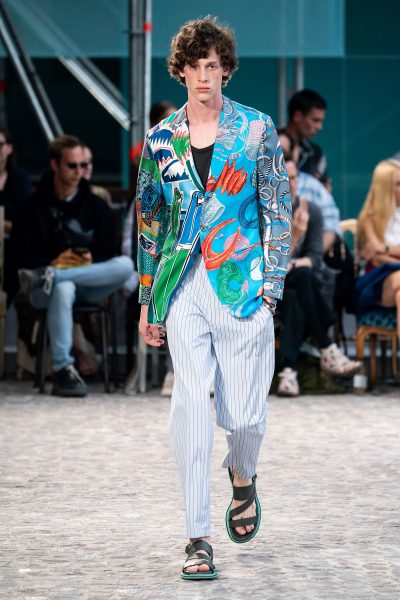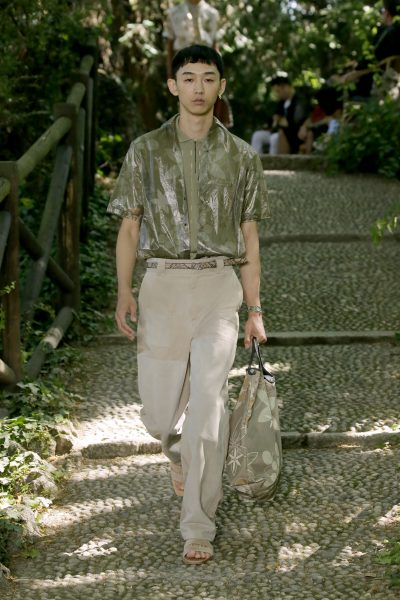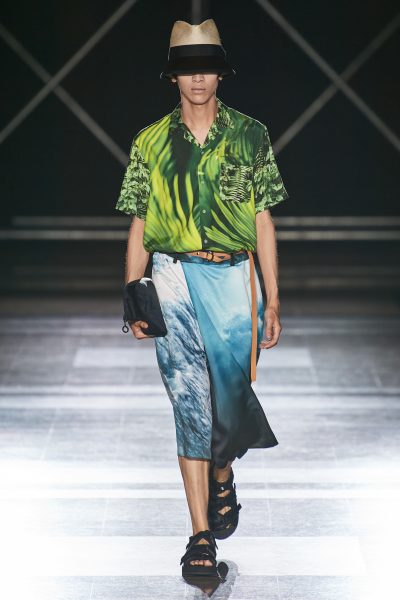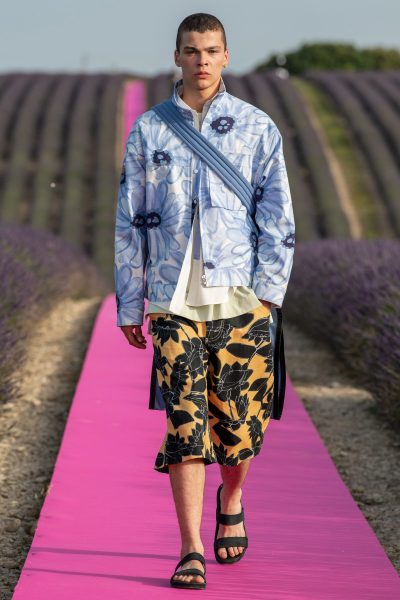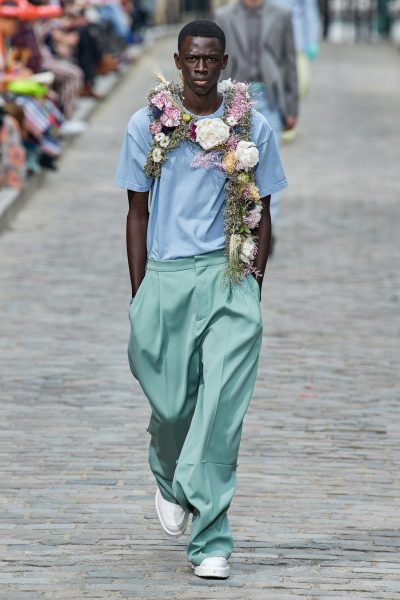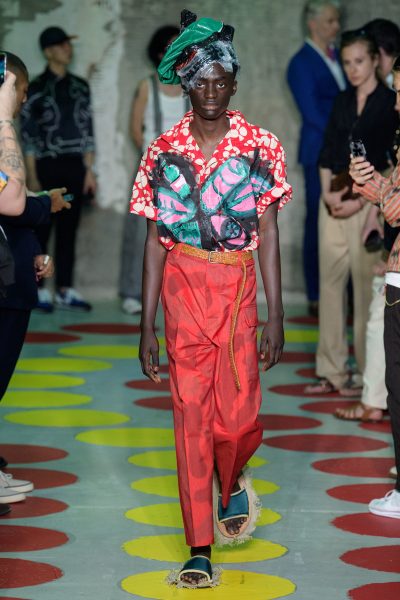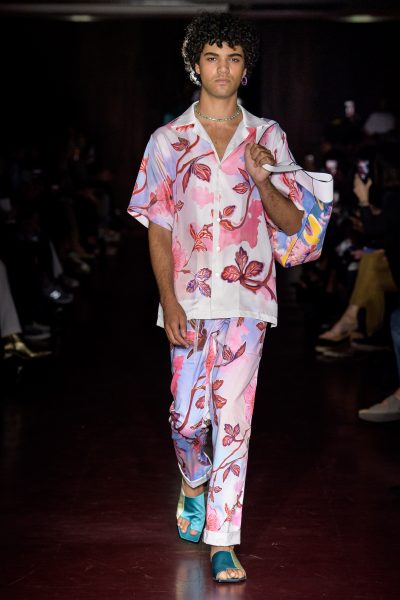 In dark troubled times, the urge to resist grows stronger and while fashion may seem like a superficial route, it can also be the loudest broadcast of your intentions. As global warming and nature destruction mount, designers are turning their attention on protecting Mother Nature. During their Spring/Summer 2020 show, Fendi and Louis Vuitton reconnected with nature taking centre stage, whereas Fumito Ganryu – inspired by National Geographic Instagram's page – celebrated the Earth's riches in the form of moody clouds, rippling water and leaves print on some key pieces. Although there aren't literal tees screaming "save the planet", those who look at the clothes will understand the urgent message of preserving the environment.
Pocket Like It's Hot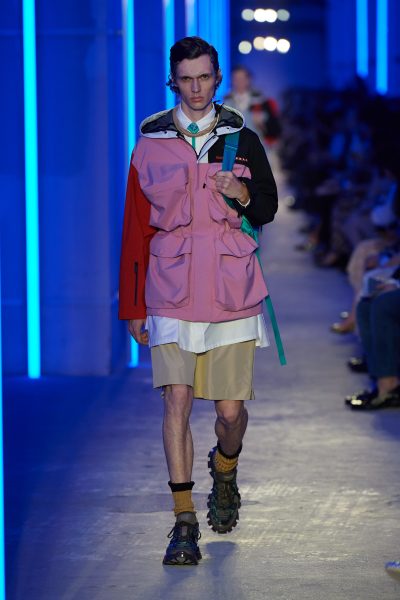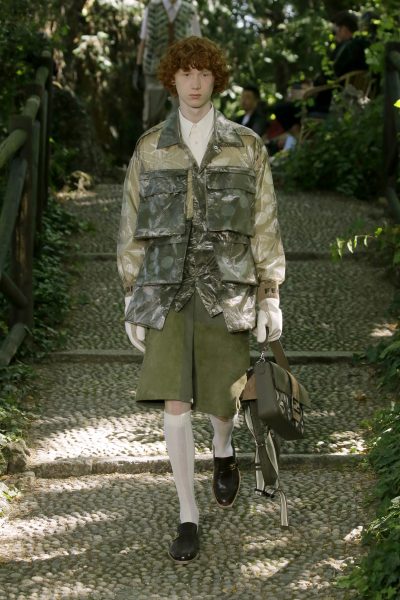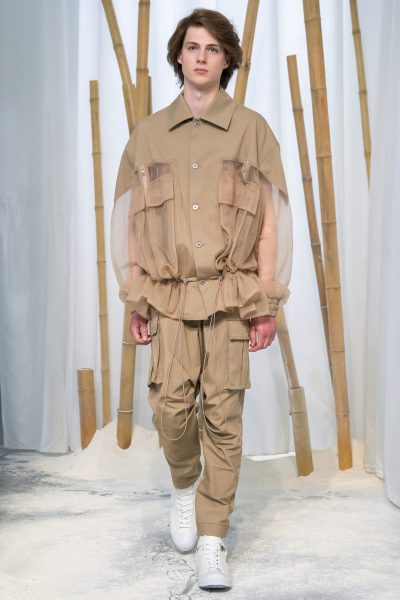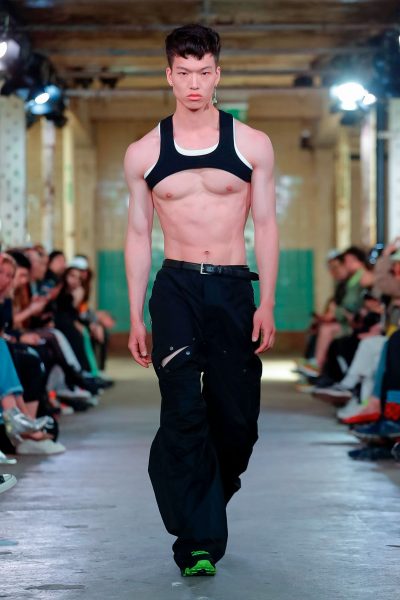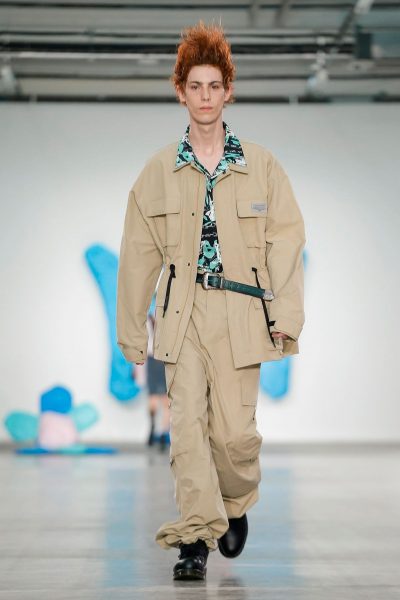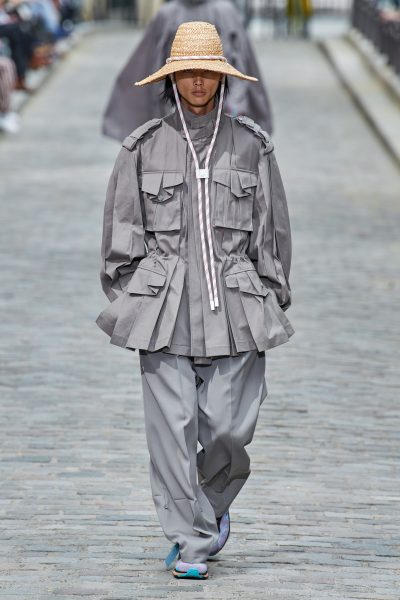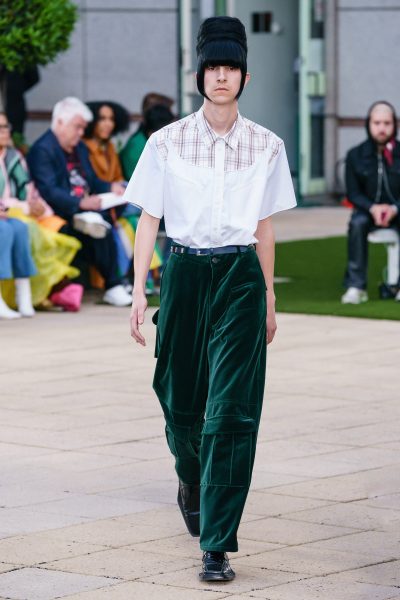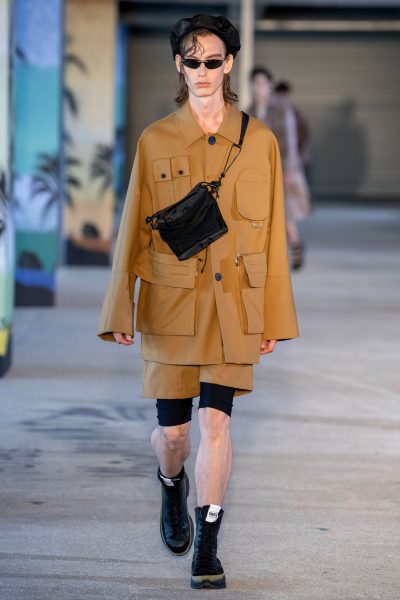 As fun as it is to indulge in fantasy, it's equally appealing to connect with fashion rooted in practicality especially as our day-to-day life become increasingly filled with – stuff. The solution? Designers are tapping into utilitarian workwear to create classics that put the fun in functional and propose the idea that the more pockets there are, the better. Louis Vuitton, Fendi and Prada nonchalantly experimented with extra pockets on jackets while the cool-kid brands such as Liam Hodges, Martin Rose and Wooyoungmi pushed more pockets on the cargo pants which signals the revival of the utilitarian piece. And accompanying them were utility jackets and vest with, yes, pockets, zip and panel details.
Suit Yourself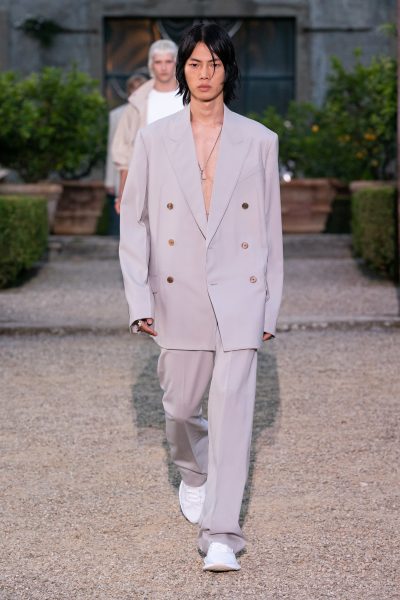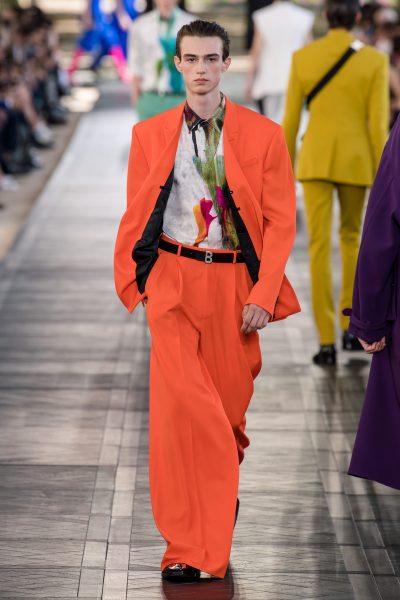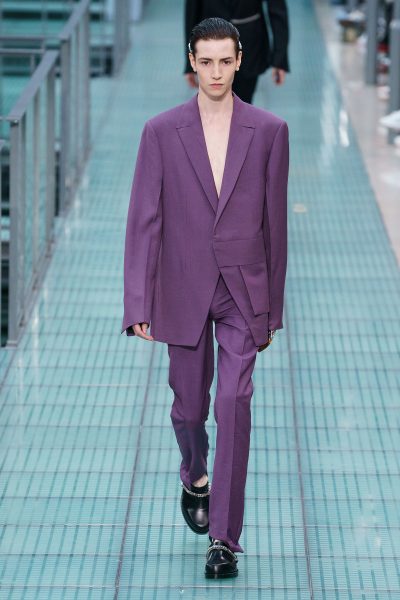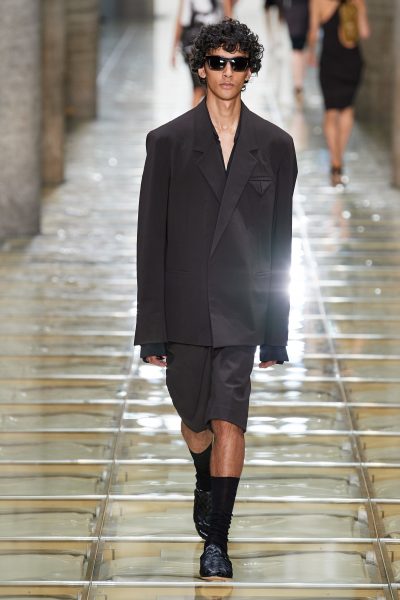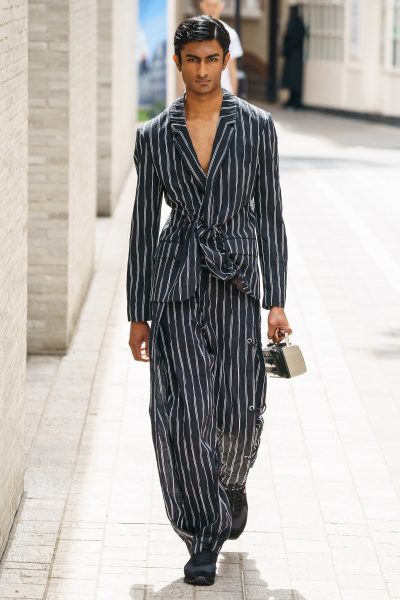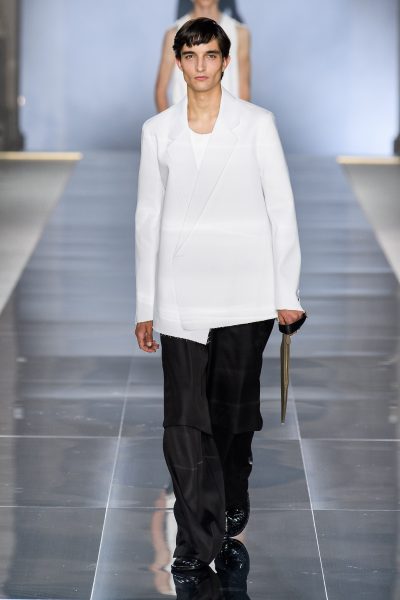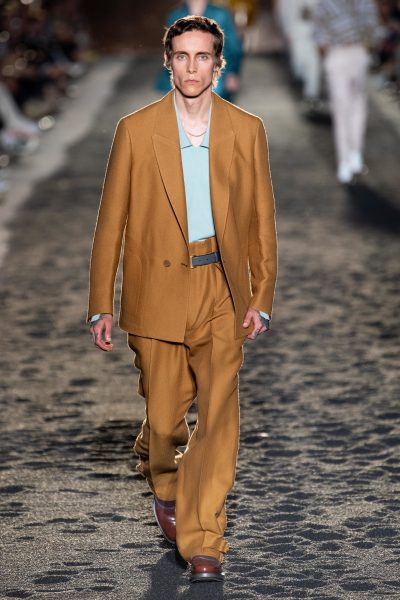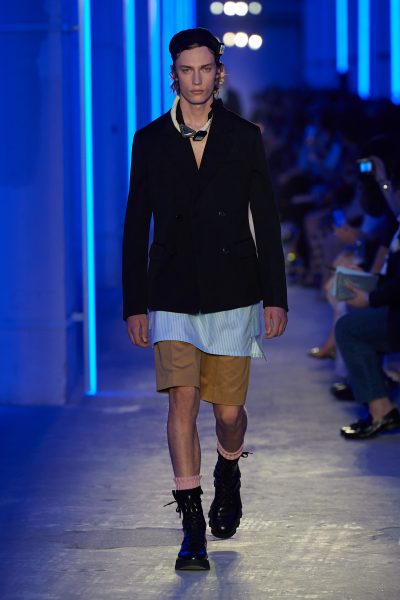 After years of streetwear dominance, the pendulum has finally swung back to concepts like elegance and categories like dressing up. Ermenegildo Zegna, Boss, dunhill, Berluti – all the Maisons known best for their masterful tailoring and fine fabrics dabbled in various styles of suits and agreed on one thing – anything too stiff and structured will just look stuffy this season. The key pieces? Everything from pinstripe to relaxed, satin and shirtless suiting. Berluti's oversized DB with baggy trousers finds favour with young generation ready to explore every bit of tailoring. Givenchy bright suit, worn bare-chested with bravado is your ticket to 2020 Miami Vice vibes. What's more, Prada and Bottega Veneta are telling you short suits are a legit style move, worn with socks skimming your calves and chunky trainers. It is definitely about the multiple personalities that the suit embodied.
Gender, Bended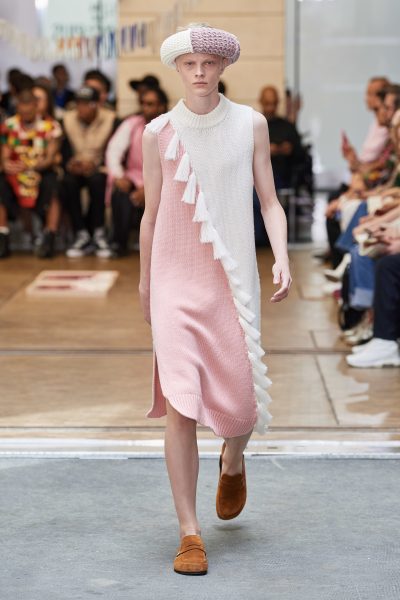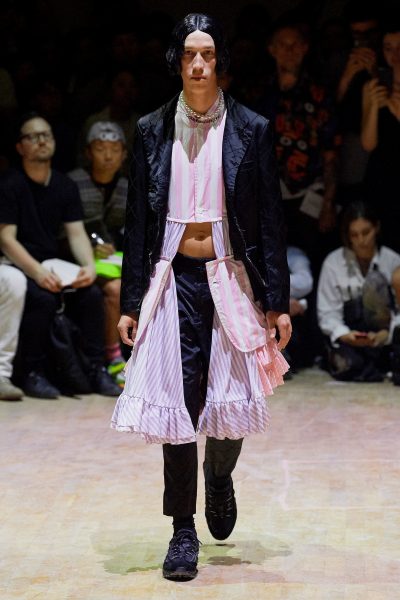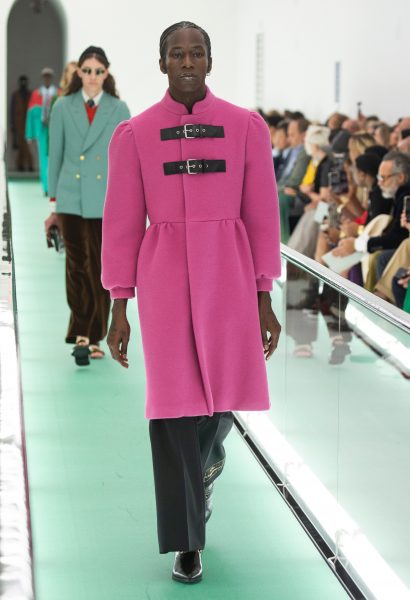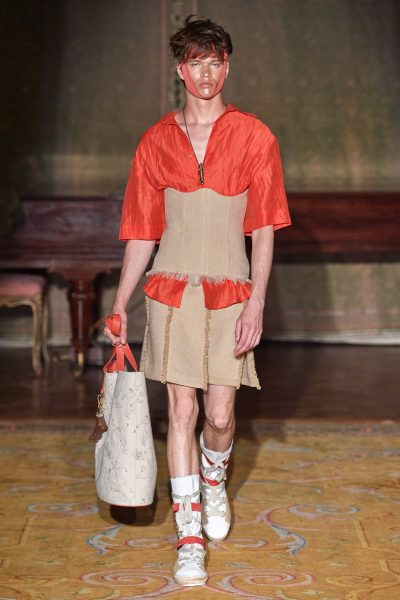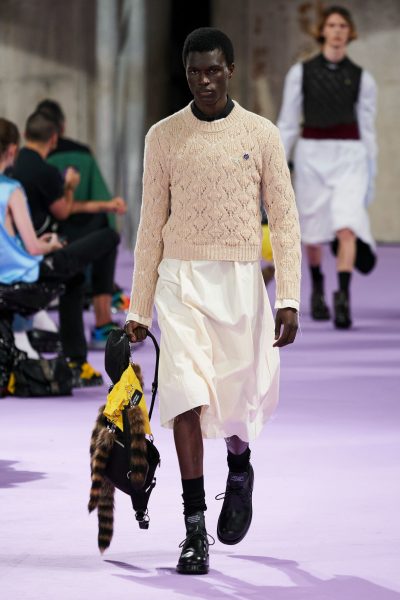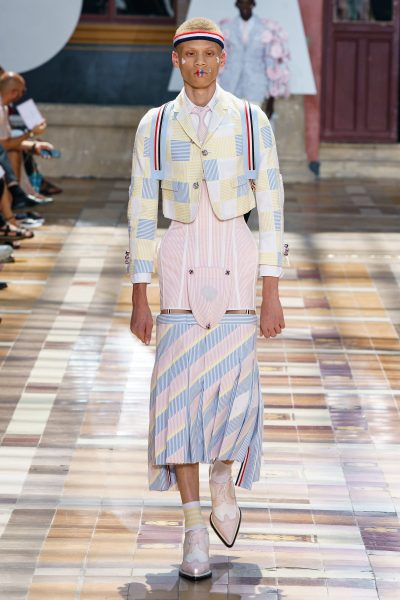 It's sad that men are still being restricted to wear only masculine clothes in this day and age. Thankfully, with the rise of fashion houses merging their men's and women's collections into a single show, designers have developed a penchant for creating wardrobes that both men and women can share. This has led to the progressive movement of modern menswear construction where, while refined tailoring remains cardinal, designers have adopted elements traditionally seen in womenswear-only adorning that of menswear. This season, brands like Commes des Garçons, JW Anderson and Ludovic de Saint Sernin have fully embraced gender-fluidity intricacies: coed clothing, ornamented brocades, fluid silhouettes in vibrant hues, sheer, fabrics and fancy ruffles. Stefan Cooke and Palomo Spain worked corsetry into their menswear collections, while Alexander McQueen's Sarah Burton rethought the potential of the frock coat and Maison Margiela championed genderless fashion. No collection was more gender flexible in the most traditional sense than Thom Browne's where codpieces and panniers lived in sporty harmony.
Prints Prince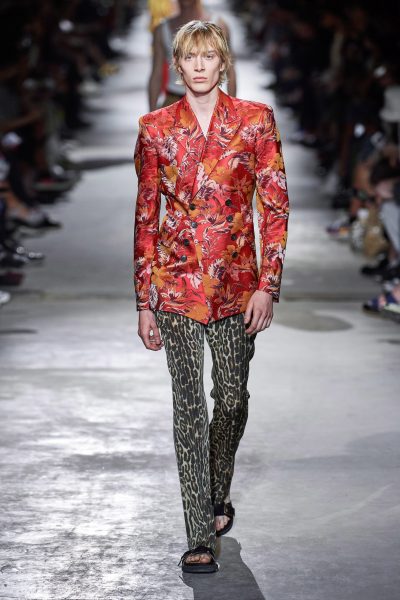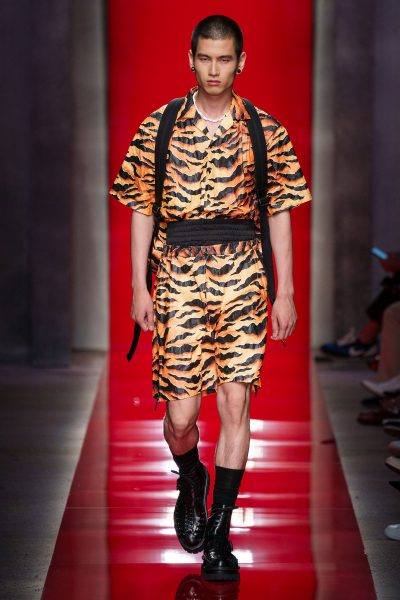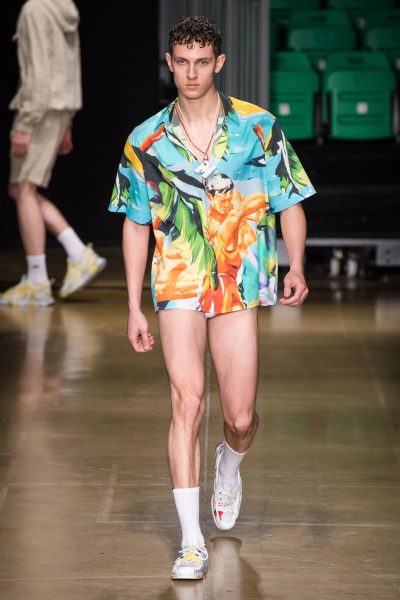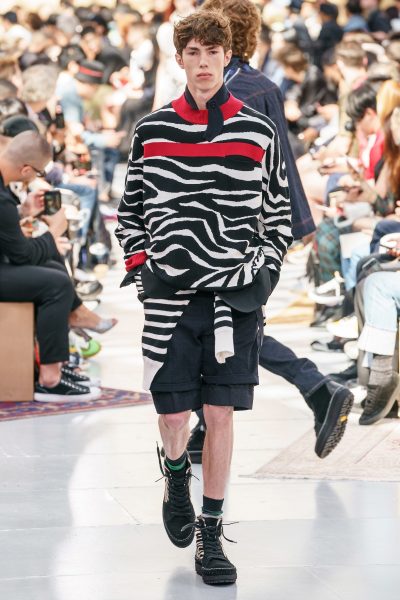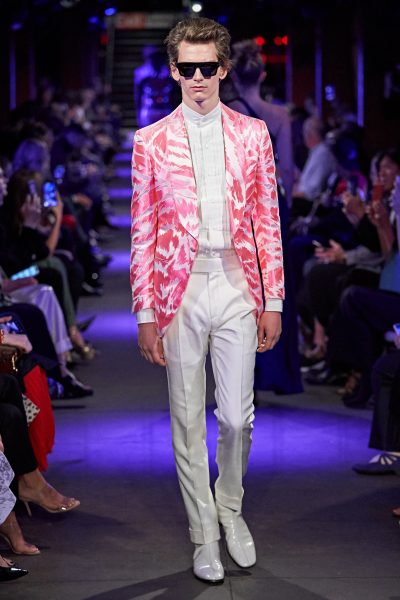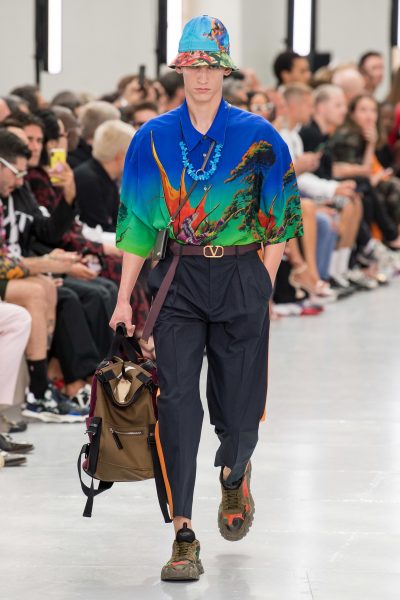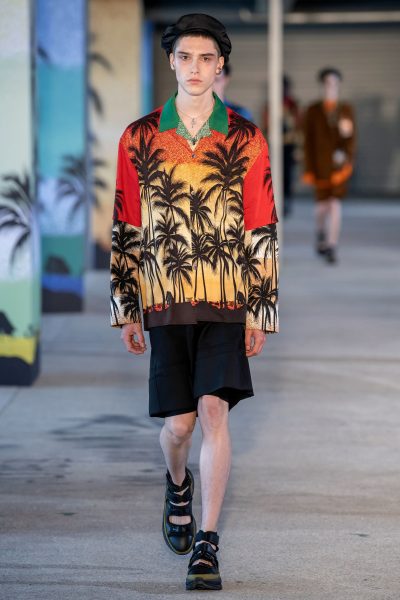 How about some prints for this spring/summer? Not really groundbreaking but more exciting than ever before as designers went wild. From zebras to leopards, wildlife patterns took over the season. Labels such as Celine, Dsquared2, Versace and Dolce & Gabbana set to incorporate animal prints into your wardrobe, whether you like it or not. While psychotropic tropical prints aren't showing any sign of retiring anytime soon, bowling Hawaiian shirts were also spotted on the most runways such as MSGM, Valentino and Kenzo in every hue imaginable. Warm splashes of red, orange and yellow tones enable the quintessential camp shirt worn at summer getaways to be effortlessly incorporated into both casual and sartorial looks. Even better, clash different prints for a bolder impact as seen at the Dries Van Noten show.
Leather Avenue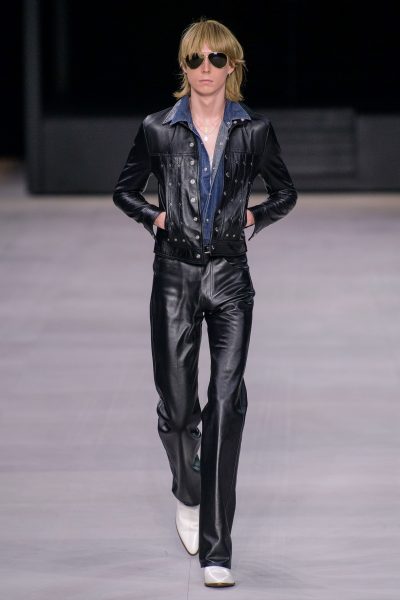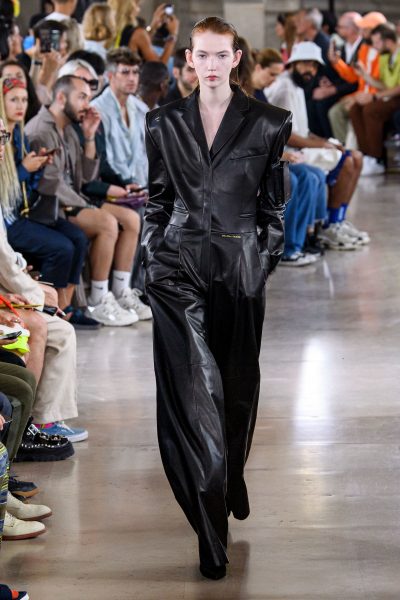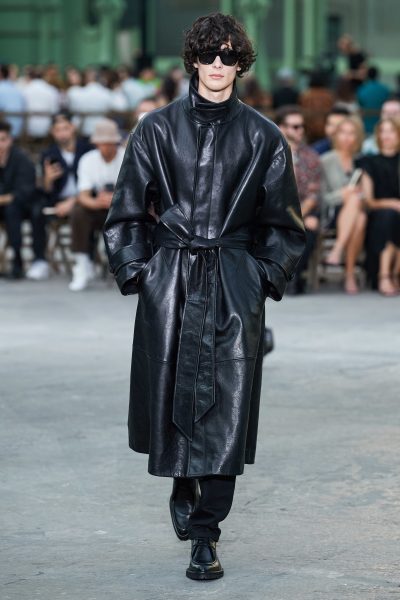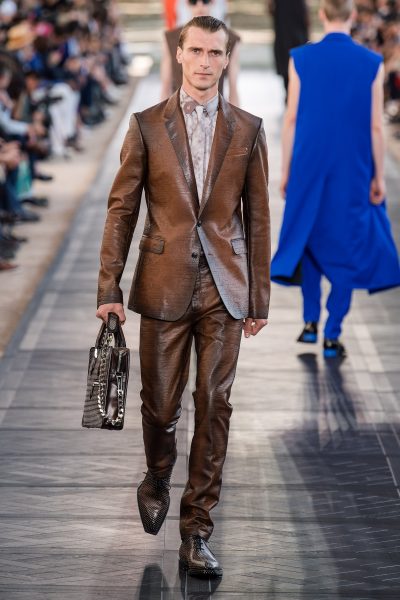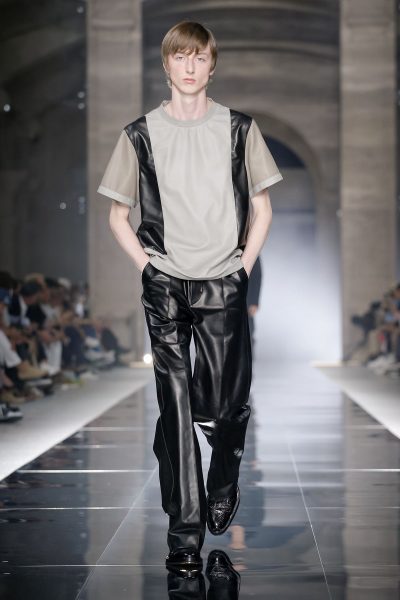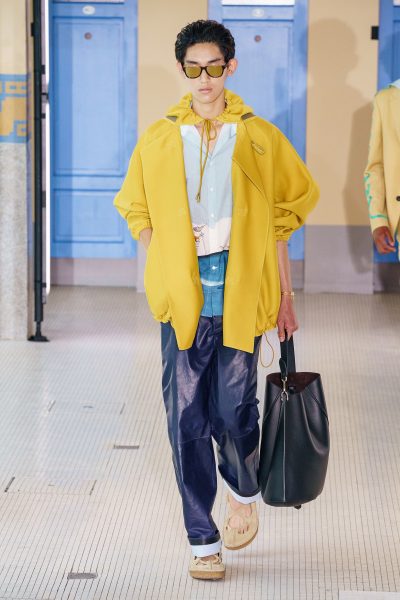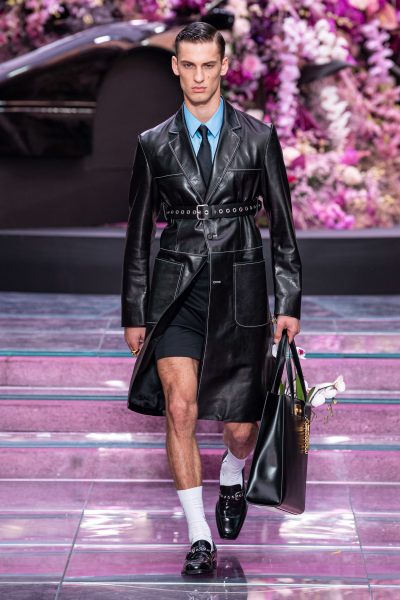 One thing we didn't see coming was the return of leather. Started with womenswear since the past few seasons, the trend continued on to the men's Spring/Summer runways with leather-clad of all varieties from trousers to biker jackets making a convincing case. At Celine, Hedi Slimane brought his signature club-kid-meets-glam-rocker aesthetic to the fore and presented leather-on-leather look with slim-leg (not skintight) leather trousers and leather jacket, while at dunhill, the fabric dominated with options such as loose shorts, blazer and even parka. Although black leather reigned supreme, Ferragamo, Lanvin and Louis Vuitton encourage you to get colourful by offering a rainbow's worth of buttery leather in maroon, blue and other bright ideas. For the adventurous, well, there's always the all-in-one leather jumpsuits and trench coat as seen at Juun.J and Ami.
This story first appeared in the March 2020 issue of Men's Folio Malaysia.