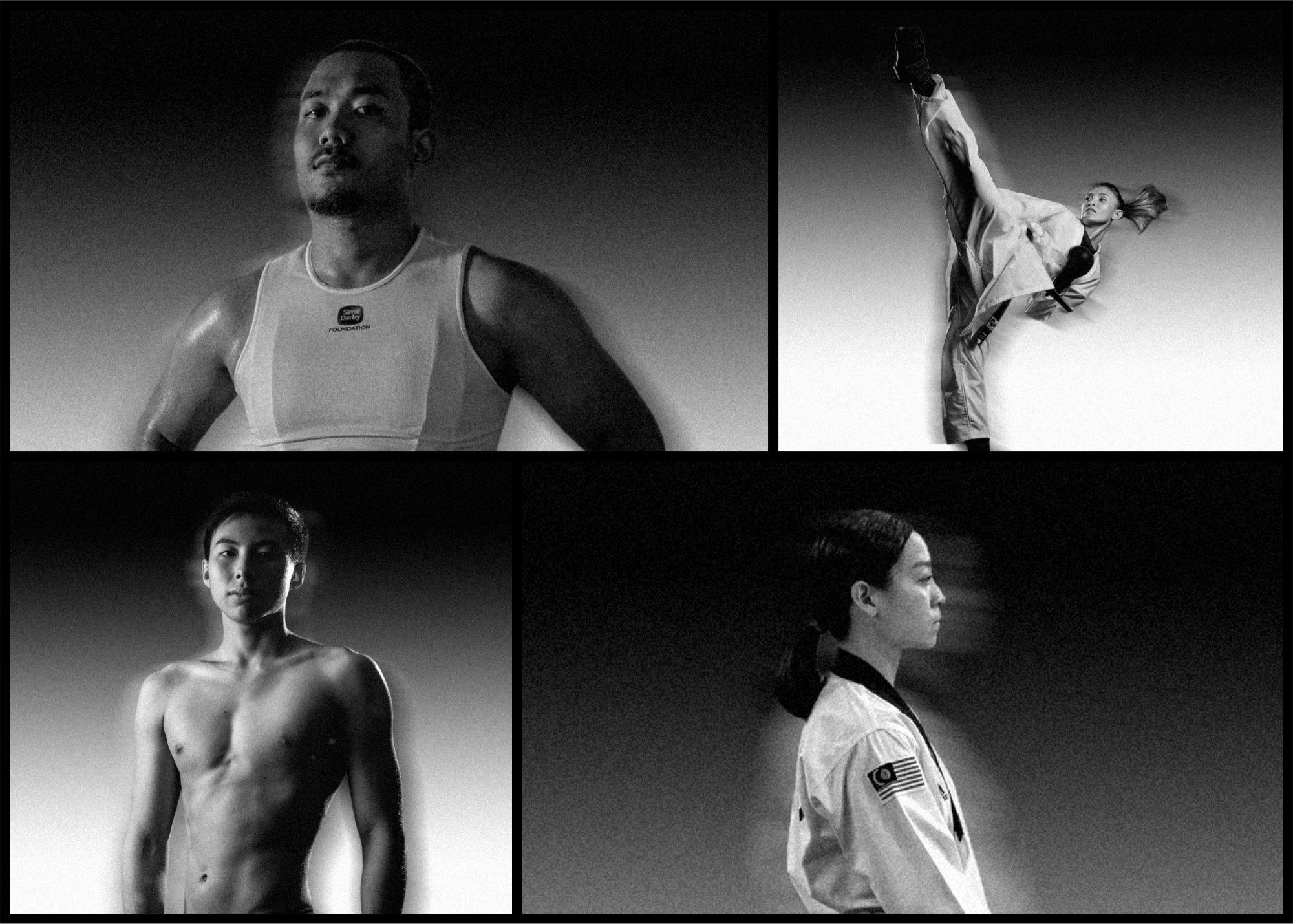 Young and enthusiastic, these four record-breaking medalists are setting new sports performance benchmarks.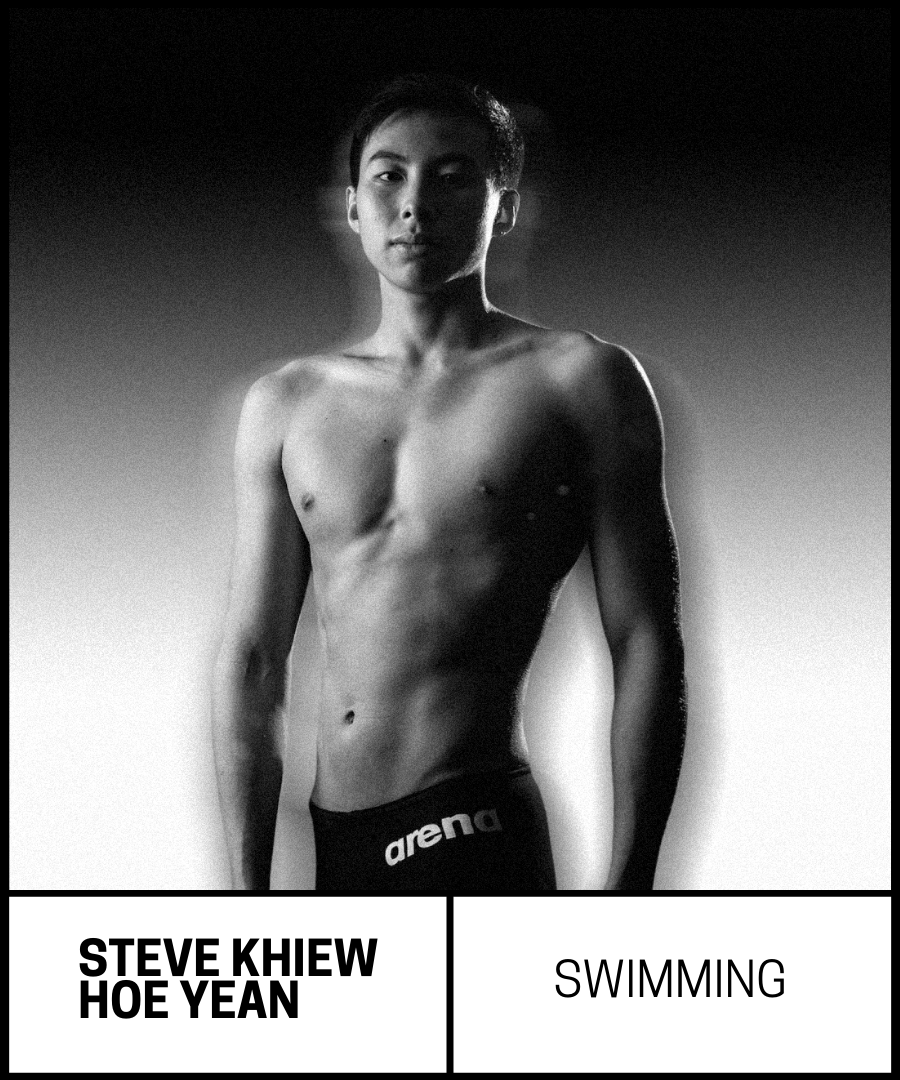 Watching his brother Jackson moving swiftly across the water from one end to another in a pool, Steve Khiew learned his first swimming stroke when he was 7 years old. Today, the outstanding 19-year-old swimmer has smashed two national records for the men's 800m freestyle and 200m backstroke at the Malaysian Open Swimming Championships 2021. His achievements have made him a force to be reckoned with in competitive swimming.
How do you feel about your breakthrough performance at the recent Malaysian Open Swimming Championships?
I'm very pleased with my achievements. I had a hunch that I would do well in the game and knowing that I managed to break the national records, it's just mind blowing for me. As much as me and other swimmers want to push ourselves even further, the current situation lays a hustle for most of us. We just hope that things will get back to where they were before as soon as possible.
Starting to compete at such a young age, how do you juggle studies with sport?
To be honest, it is not easy. Finding balance between my training routine, academic, and social life is a tough job but as I grow older, I learn more on how and what to prioritise. Although at the end of the day it is a bit tiresome, I enjoy every bit of this journey.
How do you look after your health and decide which products to use?
Like other sportsmen, I practice a balanced diet and make sure that I always get a good rest. In terms of supplements and medications, I would normally seek advice from the professionals and usually they'll recommend products that won't affect my performance.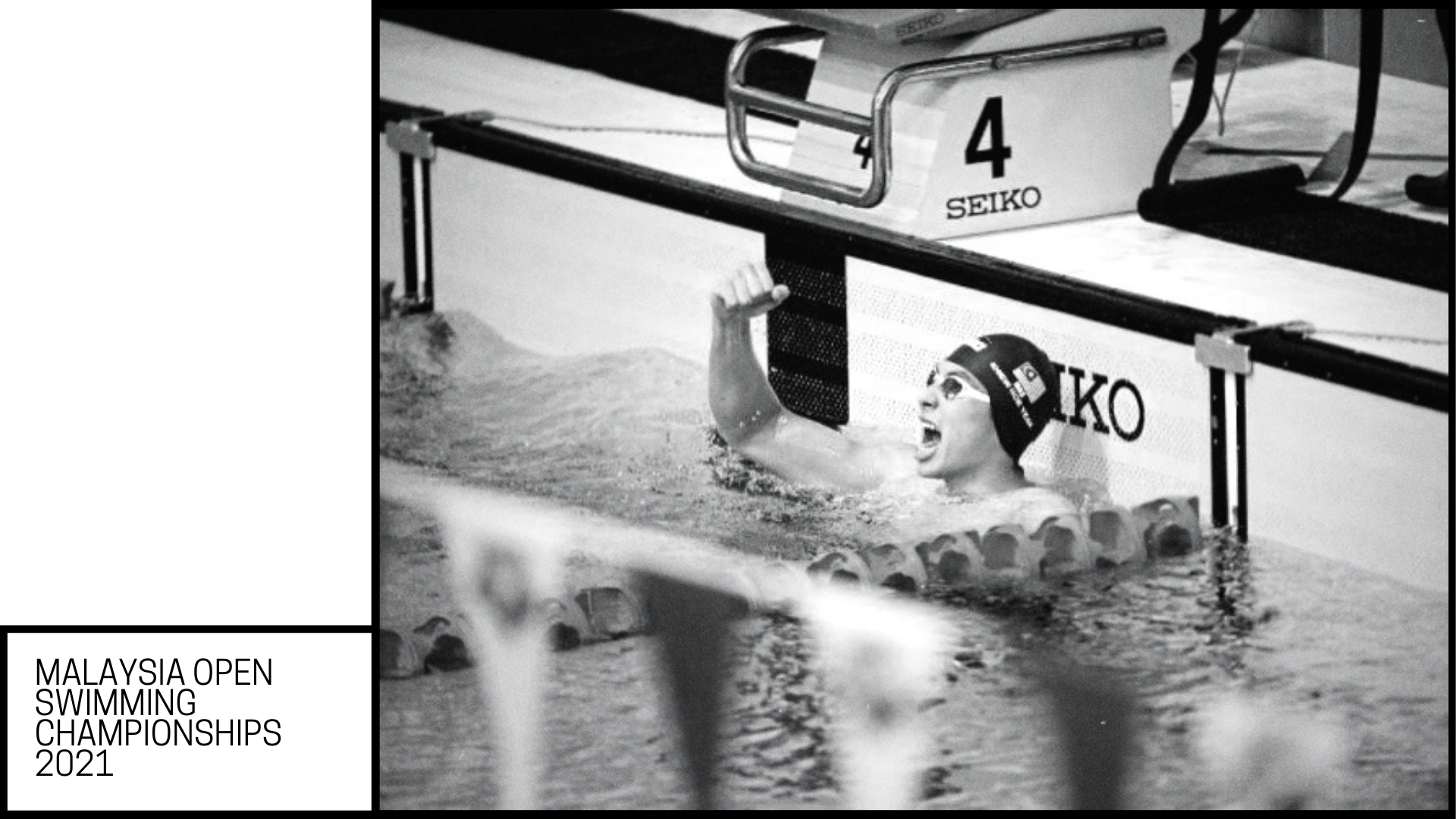 Who is your biggest supporter?
That would be my family, especially my mother. When my brother and I were competing at state level, we didn't have a coach for about a year and a half, and my mother filled the position. She's a dance instructor and doesn't have any swimming coaching experience, nevertheless she always took us to private swimming pools and did everything that she could to get us learning something new. Little did we know, our skills got better over time. I also owe a lot to my coach, Chris Martin. He's always there for me and makes me see the bigger picture.
It seems like the pandemic hasn't stop you from soaring. How has the COVID-19 impacted you?
The COVID-19 has forced us to alter every aspect of our lifestyle, and that includes my training session. In the beginning of the outbreak, we were not allowed to train like usual and after the restrictions were lifted a little bit, we made the most out of our time. We had to set up some new strategies and goals in a short time, and directed our focus towards what's going to happen around the corner.
With what you've achieved so far, there are definitely a lot of young swimmers who are looking up to you. Do you have any message for them?
Dare to dream and put great effort into making sure it comes true, that includes working hard and having self-discipline and self-confidence. Just remember there is no shortcut. At times, you might feel discouraged but keep pushing yourself and never give up. Swimming professionally can be very demanding, but a good sportsman will know how to overcome those challenges.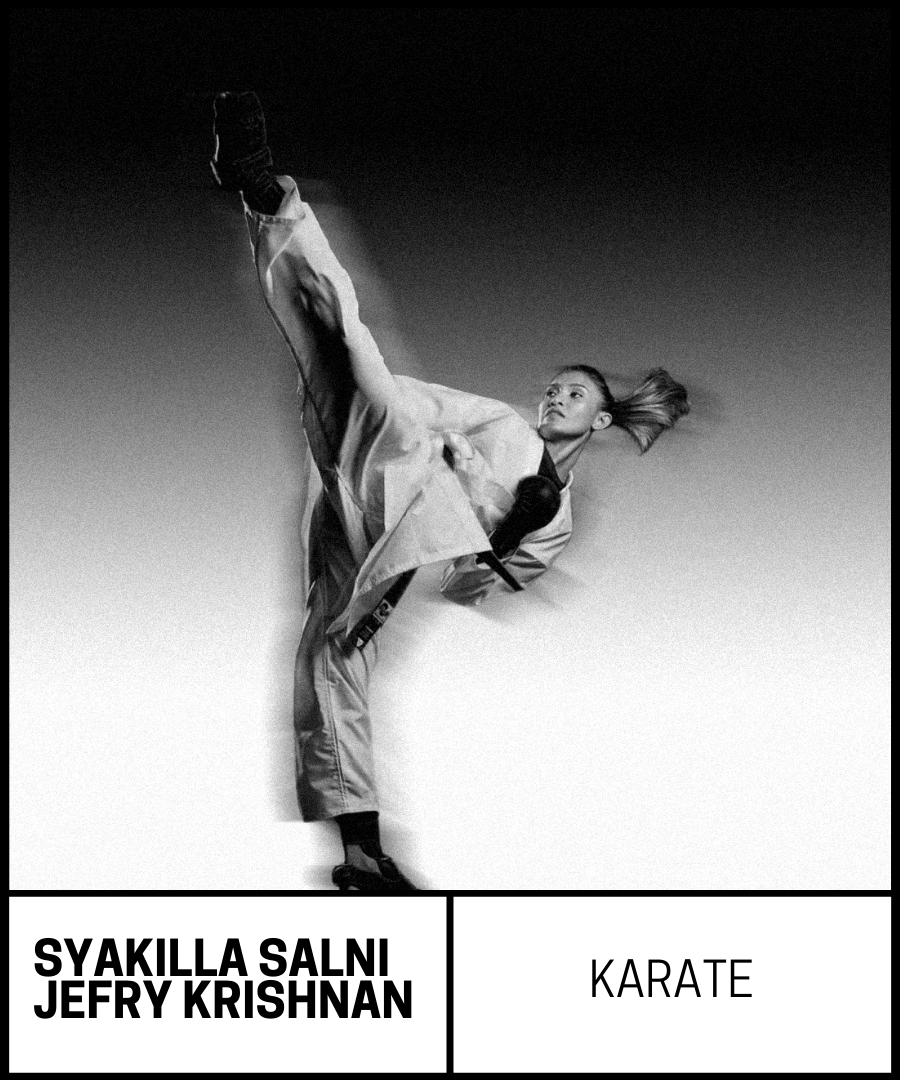 There is something intrinsically graceful about every thrust, punch and high kick by Syakilla Salni on the competition court. As a child, she and her brother fought so much that their grandfather decided to register them for karate lessons. Passionate about the sport, she pursued to become a professional karateka and in 2016, she made history by becoming the first Malaysian exponent to top the World Karate Federation Karate 1 Premier League Series overall ranking for women's kumite below 55kg category.
You were ranked as the world's no.1 female fighter in 2016 and the 2017 Kuala Lumpur SEA Games champion. How did that make you feel?
It felt really good and extra special given that I got to do it in my home country. Also, there is quite a bit pressure because all eyes are on you now. Nevertheless, I am beyond grateful for all the love and support I've had from my teammates Sharmen, Senthil, Shree Sharmini, Madhuri, Prem, and my coaches Prem, Andris, Mahel and Loga, as well as associates from MSN and ISN.
You mentioned previously that you were in an unfavourable position months before your big game in 2017. Can you tell us what happened?
I was going through some tough times a few years back. It started after my coach passed away. I had no match and started to become weak mentally and physically. There was a moment where I almost give up sport until I met my former coach, Andris. He is like a godfather to me. He put me back on track and helped me regain my strength to fight – from training to mental health to self-consciousness. I am also very lucky to have such supportive family and team members.
What makes the sport fun for you and how does your family feel about it?
I think it comes back to my personality. I'm energetic most of the time and competitive in a way. When I was introduced to karate at the age of 7, I felt like this was something that I wanted to do every day. So, I set my targets and goals and convinced my family to support me to achieve them. At first, they were a bit reluctant, especially my mother. However, as days passed by, she became my number one fan.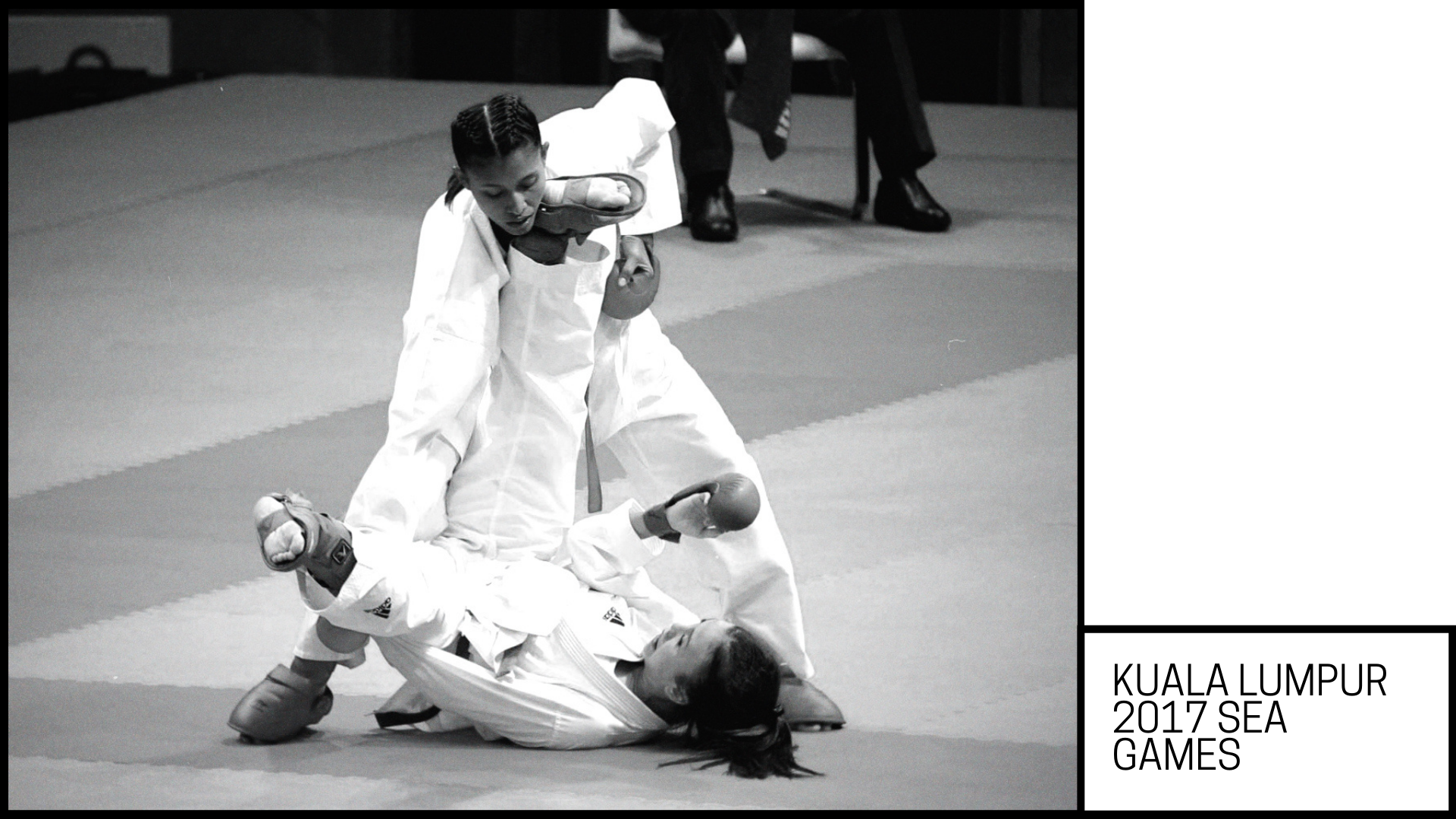 People say you learn more from defeats than wins. Is that the case for you?
I couldn't agree more. I lost to Indonesia during the 2011 SEA Games and I was really devastated, especially when I thought of all the support given by my team and the nation. So, I decided to look into where I was lacking and worked hard on improving it. After that, I started taking home trophies and earn my spot in the next SEA Games, Asian Games, World Championship, Premier Leagues, and the list goes on.
Why is mental health important in karate?
In sports, mental strength is as important as physical strength. I always surround myself with positivity as well as people that motivate and support me in any circumstances. Also, always trust and never be too harsh on yourself. You know your own limits.
Looking ahead, do you see yourself competing professionally for a long time?
I would say yes. I'm back in the gym, preparing for my next matches at the upcoming SEA GAMES as well as other competitions. Other than that, I am also getting myself busy with the national women's cricket team. I'm eager to see what comes next.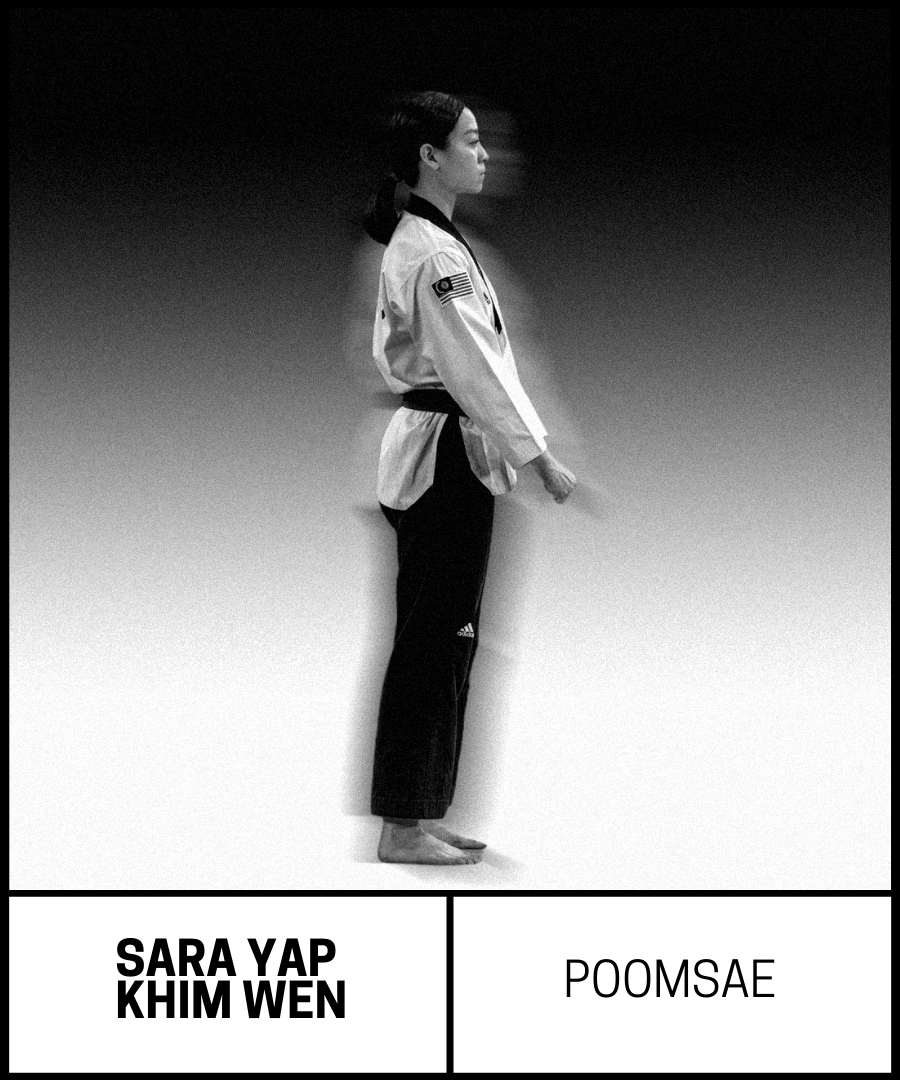 In the world of martial arts, it's the smallest moves that bring about the biggest impact. For someone with such an admirable and refined personality, this 26-year-old Taekwondo practitioner, specialising in Poomsae has a few tricks and skills up her sleeves that earned her a medal in the 2018 Asian Games. Despite having gone through ups and downs for some time, Sara Yap is far from calling it quit.
You have created quite a reputation for yourself in Poomsae. Can you tell us a bit about it?
Since Poomsae was only introduced into the 2018 Asian Games in Jakarta, I felt relieved that I did my best for the country and the sport, and humbled to know that I've had so much support back home. I felt a sense of pride in seeing our Jalur Gemilang waving arena.
In spite of winning in 2018, you went through some severe injuries that year. What kept you going?
I'd say 2018 was a tough year for me. I tore some ligaments and was bedridden for a month and had to use crutches for a few months after that. To be honest, I couldn't stop thinking about my future in this sport and whatever that lies ahead for me that year. Nonetheless, I'm deeply grateful to have such amazing support from my coaches and medical team that I managed to get back in the game by mid-April 2018 to participate in tournaments leading up to the 2018 Asian Games. I only recovered completely a couple of months after the Asian Games.
What do you have to say to those who argue that martial arts is a male-dominated sport?
To begin with, I believe there is no superior or inferior gender in Taekwondo. In fact, I would say that there is no such thing as a male-only sport especially martial arts in this day and age. There are categories like "mixed pair" and "mixed team" in Poomsae which require both female and male contestants to work together. I think these categories have opened a new perspective on how women and men exhibit their very own skills and abilities, working hand-in-hand towards a mutual goal.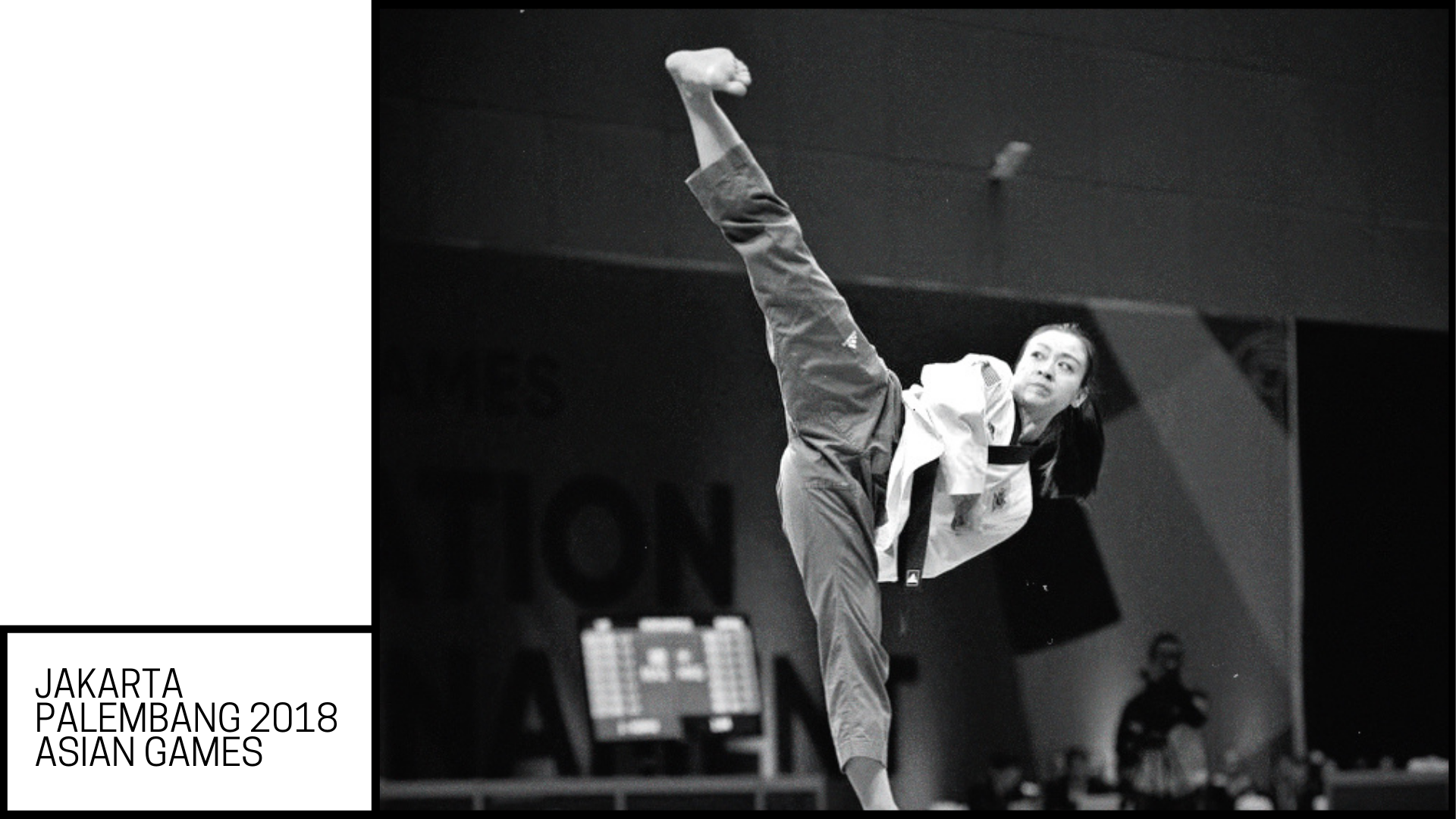 What is your opinion on women's participation in Taekwondo today?
It has been satisfying to see an increase of female involvements in Taekwondo. In fact, it seems common today to see the number of female participations surpassing the male in national and international competitions. The thing is Taekwondo is more than just a sport. To me, the platform has taught me to trust in myself, and to be disciplined and resilient. Having more female athletes in this sport shows that we are equal.
What do you do when you are not training?
I am an avid book reader. I read books on sports, political psychology, classic science fiction, and philosophy. I also draw but that only happens when I have time and energy. Other than that, I make time for physical treatments like stretching or mobility exercises just to keep my body active.
What's next for you?
After my retirement, I will consider getting a master's degree in fields related to psychology and sports sciences and work on getting certifications for coaching. They're just what I have in mind right now, but I'm open to explore other options.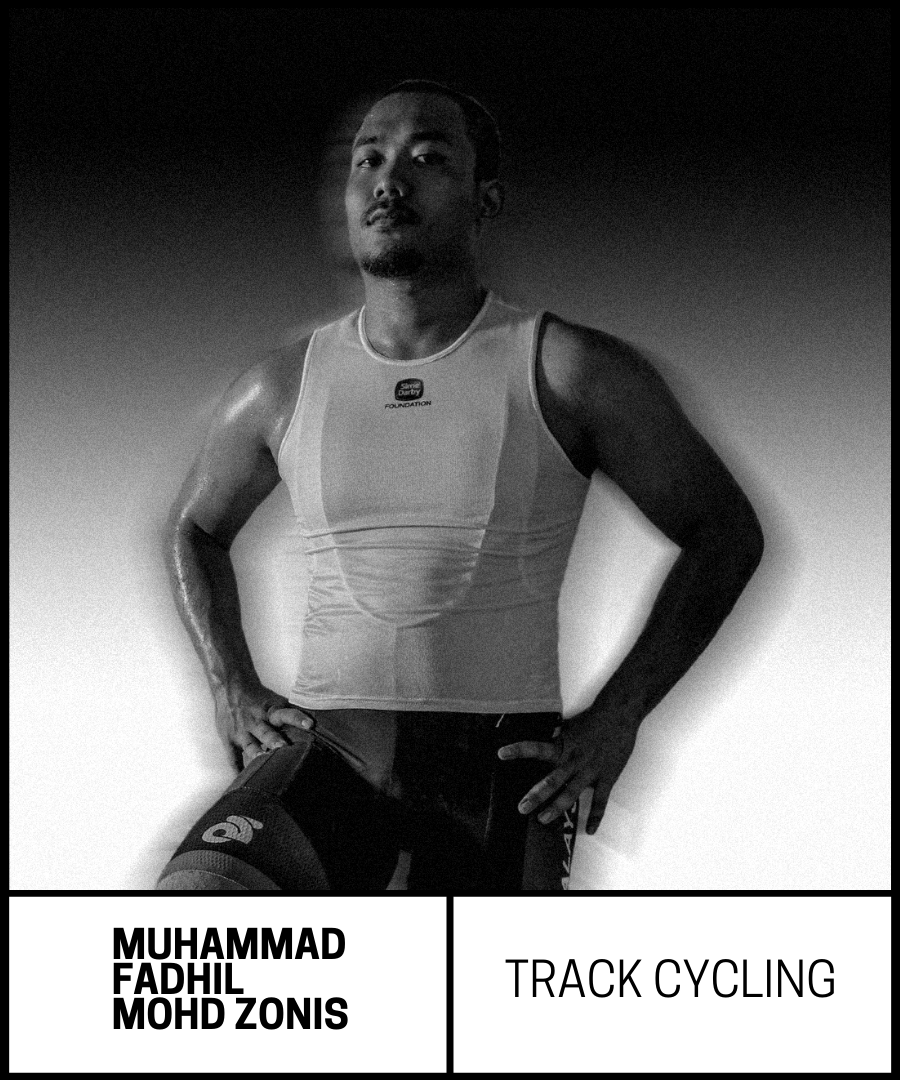 Fadhil Zonis pulled off an amazing win at the prestigious UCI Track Cycling Nations Cup a couple of months ago – a victory will never be forgotten especially for fans of track cycling. Despite his success, the defending champion isn't wasting any time as he gears up for the big season ahead while enjoying every bit of the moment. "Enjoy what you are doing and keep chasing your dream. Sacrifice today and you will enjoy the benefits tomorrow" – are his life mottos.
Your spectacular performance at the recent UCI Track Cycling Nations Cup has gained you the reputation as Asia's fastest cyclist in the 1km time trial event. What do you think of that?
Overall, it was an incredible experience. At first, it took me by surprise to earn a silver medal in the men's one-kilometre time trial because my initial plan was to only regain my confidence after being stuck in for a year without any competition. I believed I could do better, so I gave my all for the big game and I was really grateful to be the top scorer. These two medals have encouraged me to work harder and scout for more success.
Have you ever had to with any major injury?
In December 2019, I had a disc compression fracture at T10 on my back when I was preparing for the World Championships which was just two months away. I took the pain lightly, continued my training as usual and even went to the Christmas Carnival Race in Tasmania. When I got back to Melbourne, the pain was getting ahead of me and I had to undergo physio treatments for two weeks. I get really worried when I think about my body but I try to stay positive at all times. It took a year to get back to my best shape.
The COVID-19 pandemic has forced many athletes to adjust their training routine. How has it affected yours?
I was grateful to have spent my time at home with my family. As the days passed by, my motivation to train started to drain, and given that the situation was filled with fear and uncertainties, I got a bit distracted. Then I realised that I shouldn't let the situation get in the way for me to chase after my dream, and I had to find ways to get my head back in the game. Luckily, my coach sent over some gym equipment including a bike for me to train at home. A few months later, the National Sports Council allowed athletes to return to the training centre with a new "training bubble" SOPs. It might be quite difficult for some of us to adapt to the new conditions but I'm really happy to be back.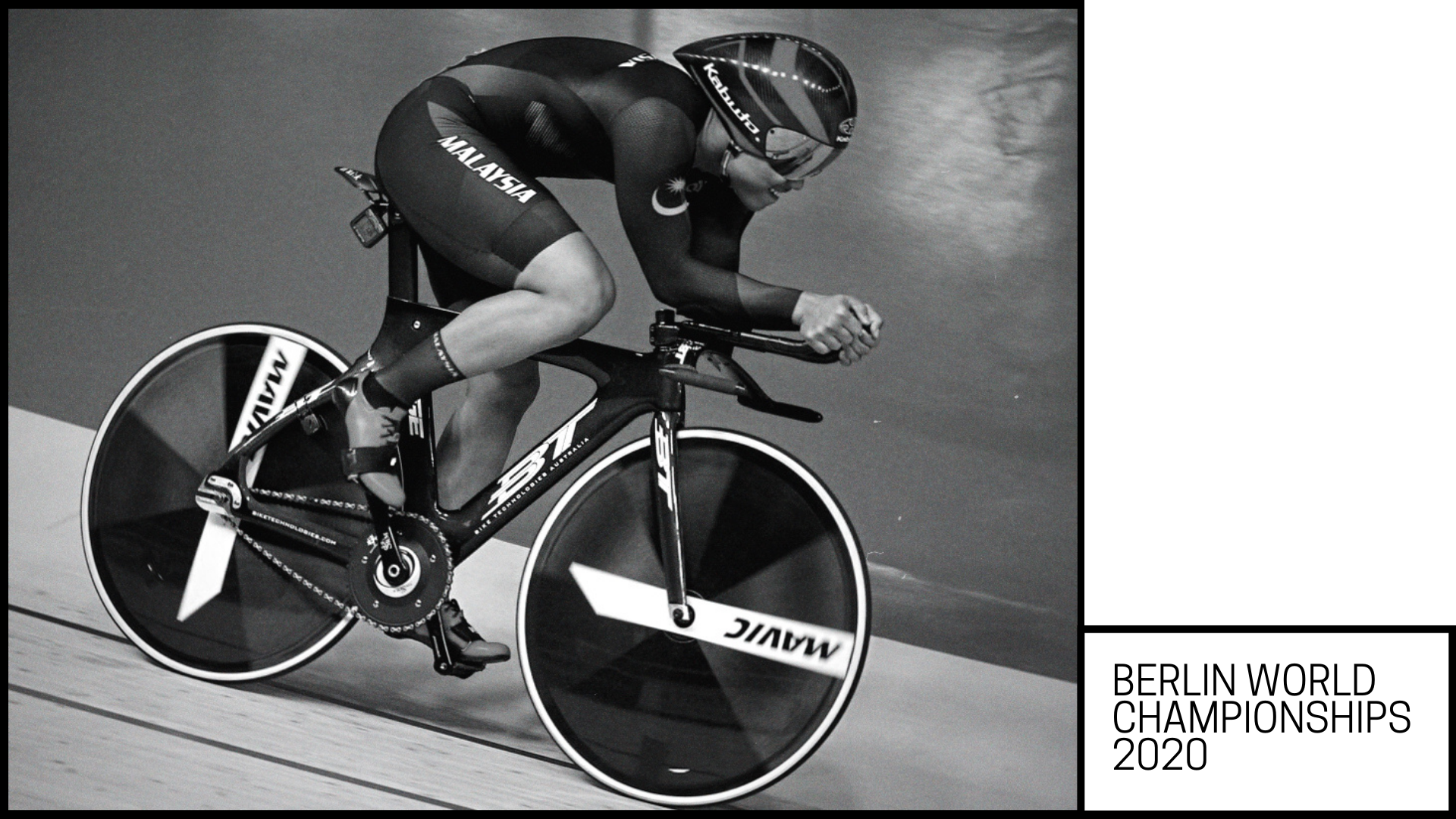 What do you like and dislike about training?
The most enjoyable part of training is seeing the results. You know, after all the effort, time and sacrifices, it's really satisfying to see my improvements especially when I got to hit my new PB. Meanwhile, the hardest moment is when my body starts to feel heavy due to fatigue accumulation that eventually leads to my performance and power to decline. Nevertheless, they're all parts of the training and process to getting better.
Other than cycling, what else are you interested in?
I enjoy photography, listening to music as well as watching movies.
What's next for Fadhil Zonis?
My plan is to crack the current national record in 1 kilometre time trial and win a medal at the 2021 World Championships taking place in October. Other than that, I'm also gearing up for the 2022 Asian Games, Commonwealth Games, and of course the Olympics 2024.
This story first appeared in the August 2021 issue of Men's Folio Malaysia.