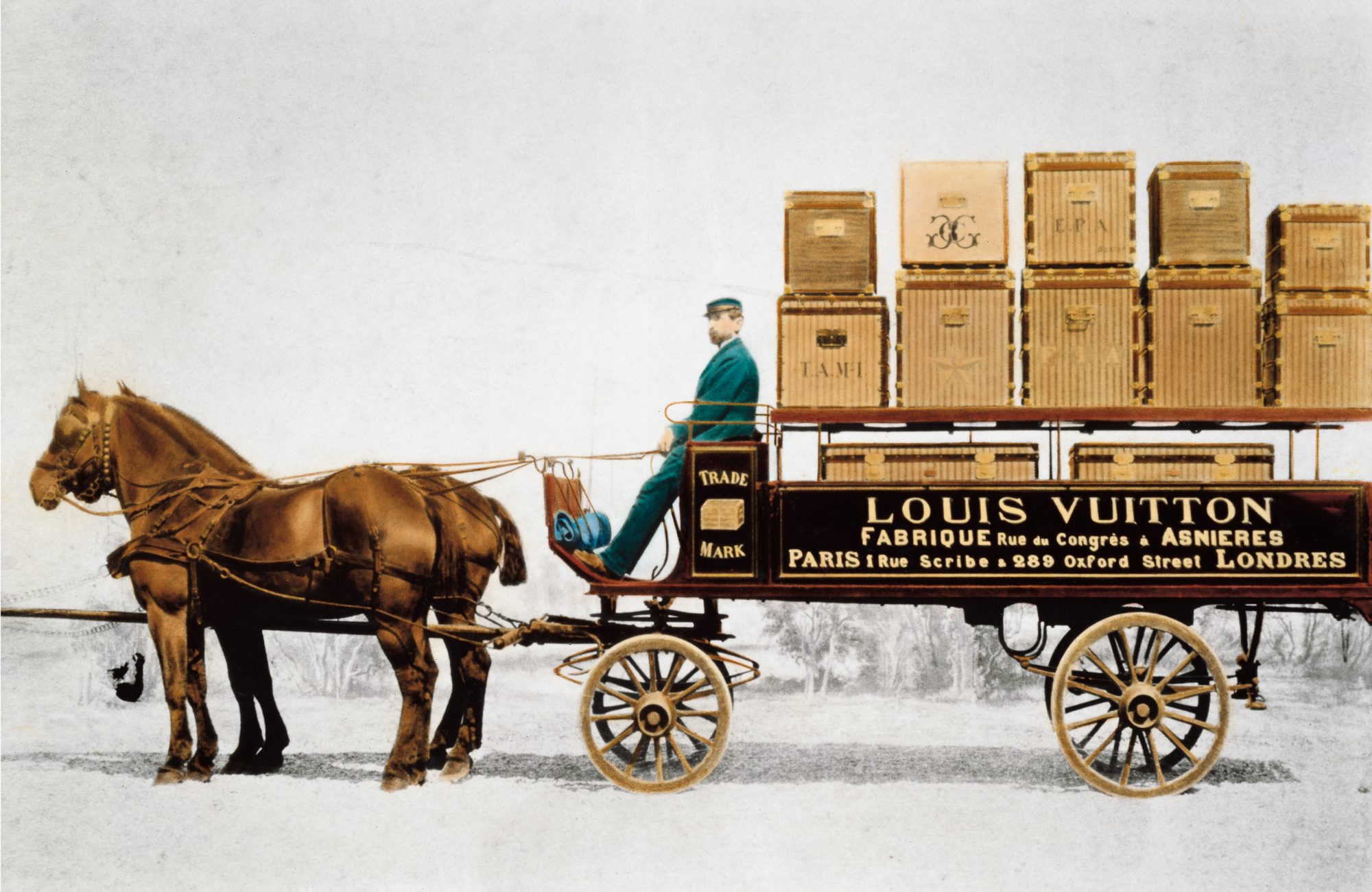 Louis Vuitton as we know it today didn't have a privileged start. Descended from a humble family, Louis Vuitton was born in 1821 in Anchay, a small village in the mountains of Eastern France. With nothing but sheer determination to lead a better life, the teenage Louis took numerous small jobs during his 450km journey to Paris before he became an apprentice for famous box maker and packer Romain Maréchal in the fashion capital.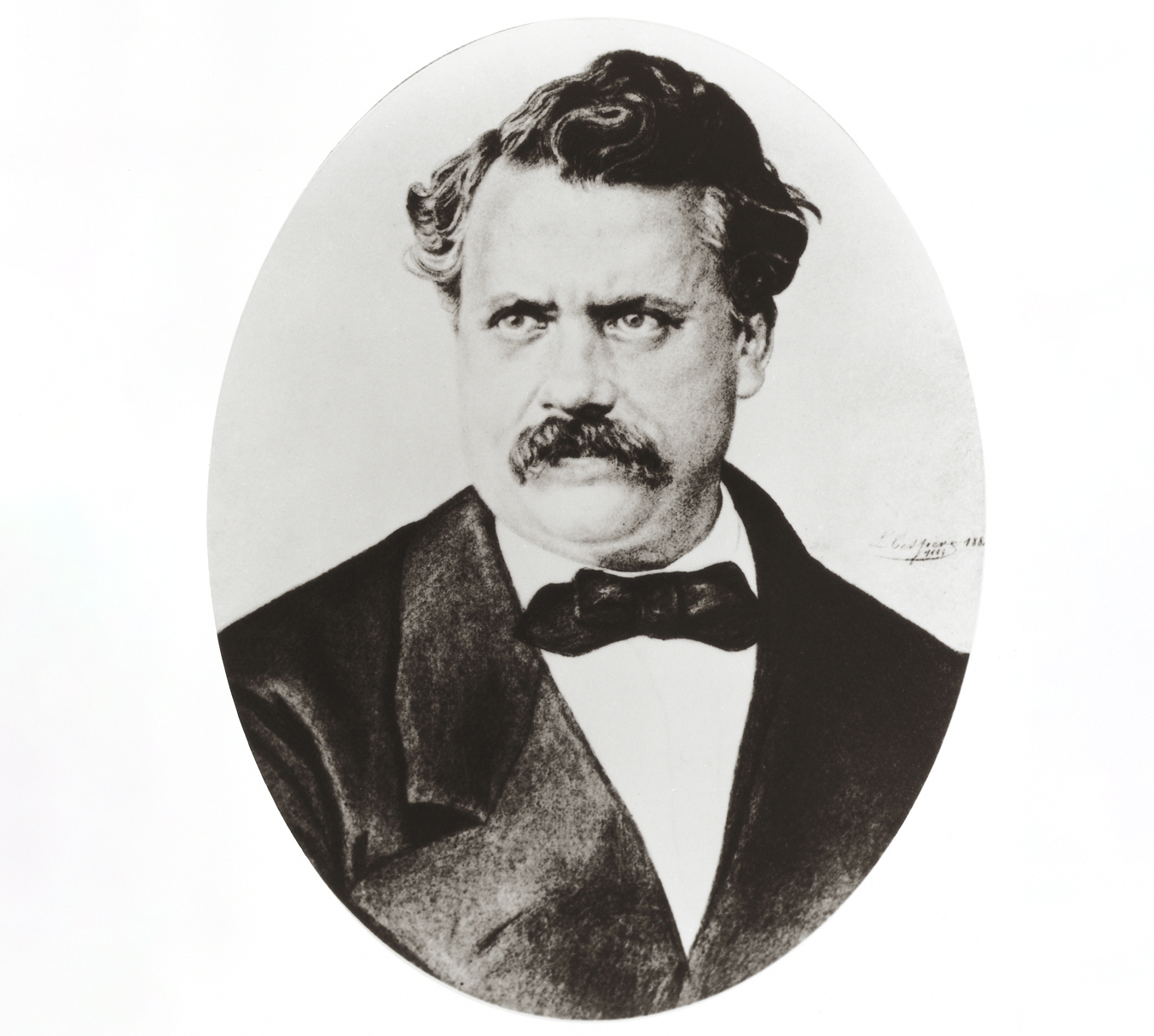 Louis Vuitton
Having mastered his craft, Louis ventured out on his own to open a shop on the Rue Neuve des Capucines. The turning point of his career came in 1858 when he introduced the slat trunk, which was made with beech slats and covered in Trianon grey canvas. Aptly named the "Trianon Trunk", it is considered the birth of modern luggage today. Previous trunks at the time had arched tops to prevent water from seeping in when they got loaded into the cargo of ships or trains. The new design with a flat top and bottom and rectangular in shape, perfected by Louis himself, was not only stackable, but was also created with lighter and sturdier poplar wood that made it easier to transport. The creation came in time as the middle of the 19th century marked the beginning steam-powered travels.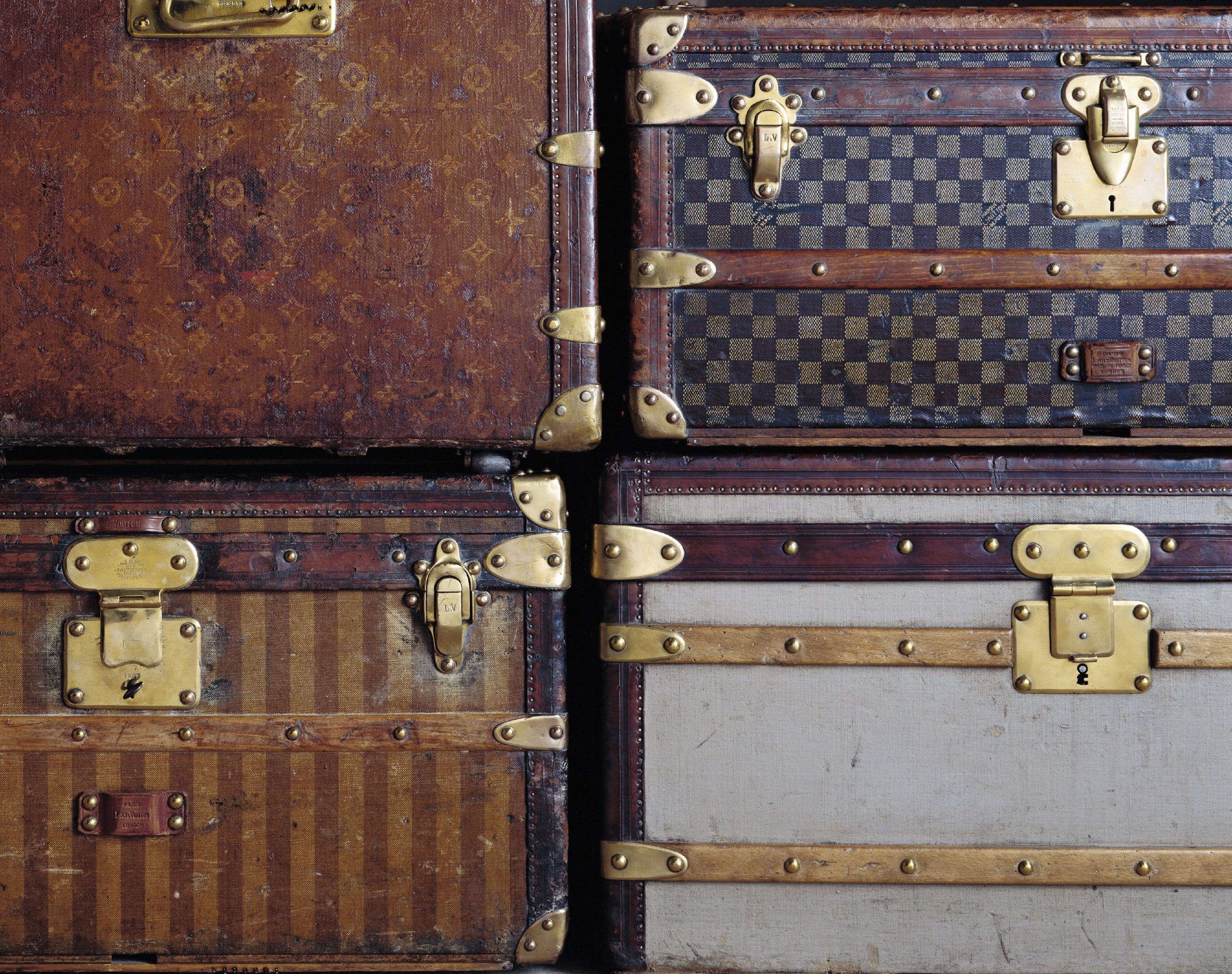 4 historic canvases of Louis Vuitton
Sales went through the roof and made-to-order requests poured in from everywhere, and Louis began creating luggage and boxes with special designs tailored to the needs of the new generations who were constantly on-the-go. Some of the most celebrated designs included the vertical steamer trunk, which was first introduced in 1875. It featured a vertical and relatively light portable wardrobe completed with drawers, compartments and hanging space. Another extraordinary invention was the camp-bed trunk commissioned by Italian explorer Pierre Savorgnan de Brazza, who ordered two for his expedition to the Congo in 1905, both with beds adapted to his size.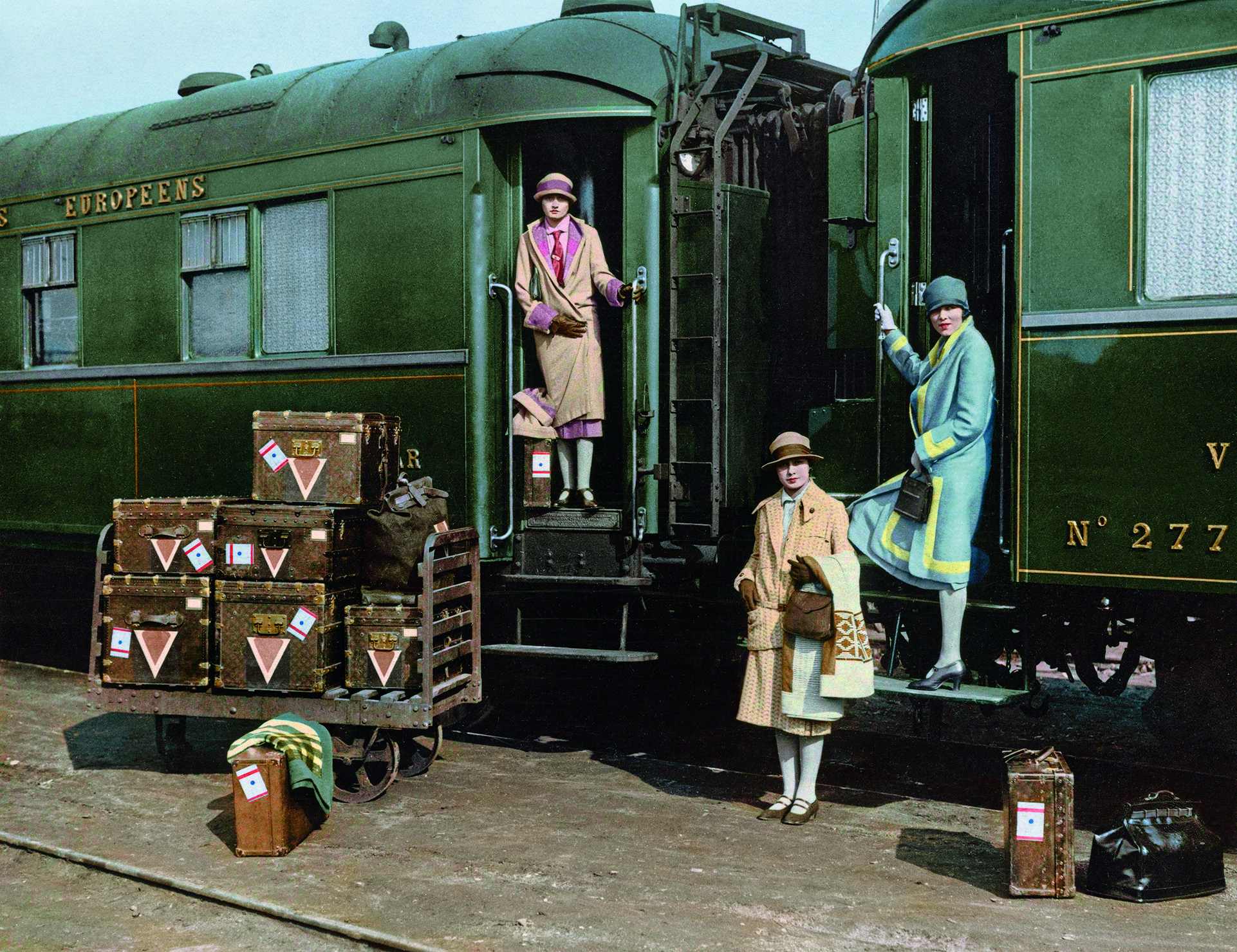 Le Voyage en train
In the spirit of a true innovator and entrepreneur, Louis didn't stop there. He continued to work hard to improve the strength and lightness of his creations, while revitalising fabrics and patterns based on different backgrounds (such as a stripped canvas called Rayée, as well as a checkered pattern called Damier) to fight against counterfeits.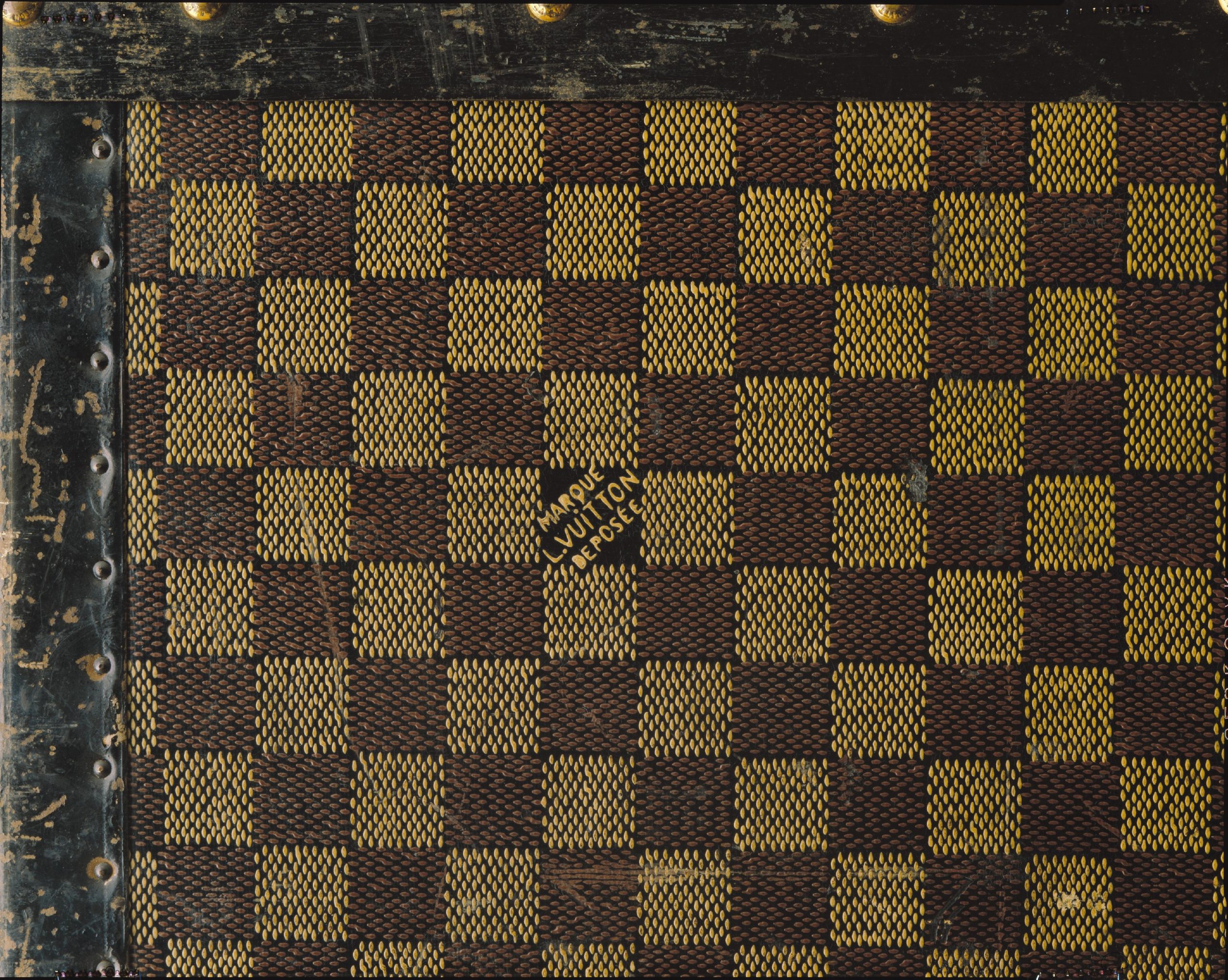 Detail de la toile a damier (1888) : nouvelle creation en 1888, la toile a damiers porte la signature de la Maison. Pour la premiere fois, figure sur la toile inscrite en diagonales sur un carre du damier la mention Marque L. Vuitton deposee .Elle sera reeditee en 1996 et sa structure en damier fait d'elle l'un des signes de Louis Vuitton
In 1892, Louis passed away, leaving the company to his son Georges Vuitton. Immediately, Georges sought to solidify the brand's luxury bona fides. Between 1896 and 1897, he introduced LV's signature monogram, an interlocking "L" and "V" with a floral pattern, which would go on to become the enduring symbol of the brand and one of the most recognisable marks in the world. Through the late 19th and early 20th century, the brand began to sell luggage in various colours and materials. However, the two iconic motifs – the monogram and check – remain at the heart of the brand to this day.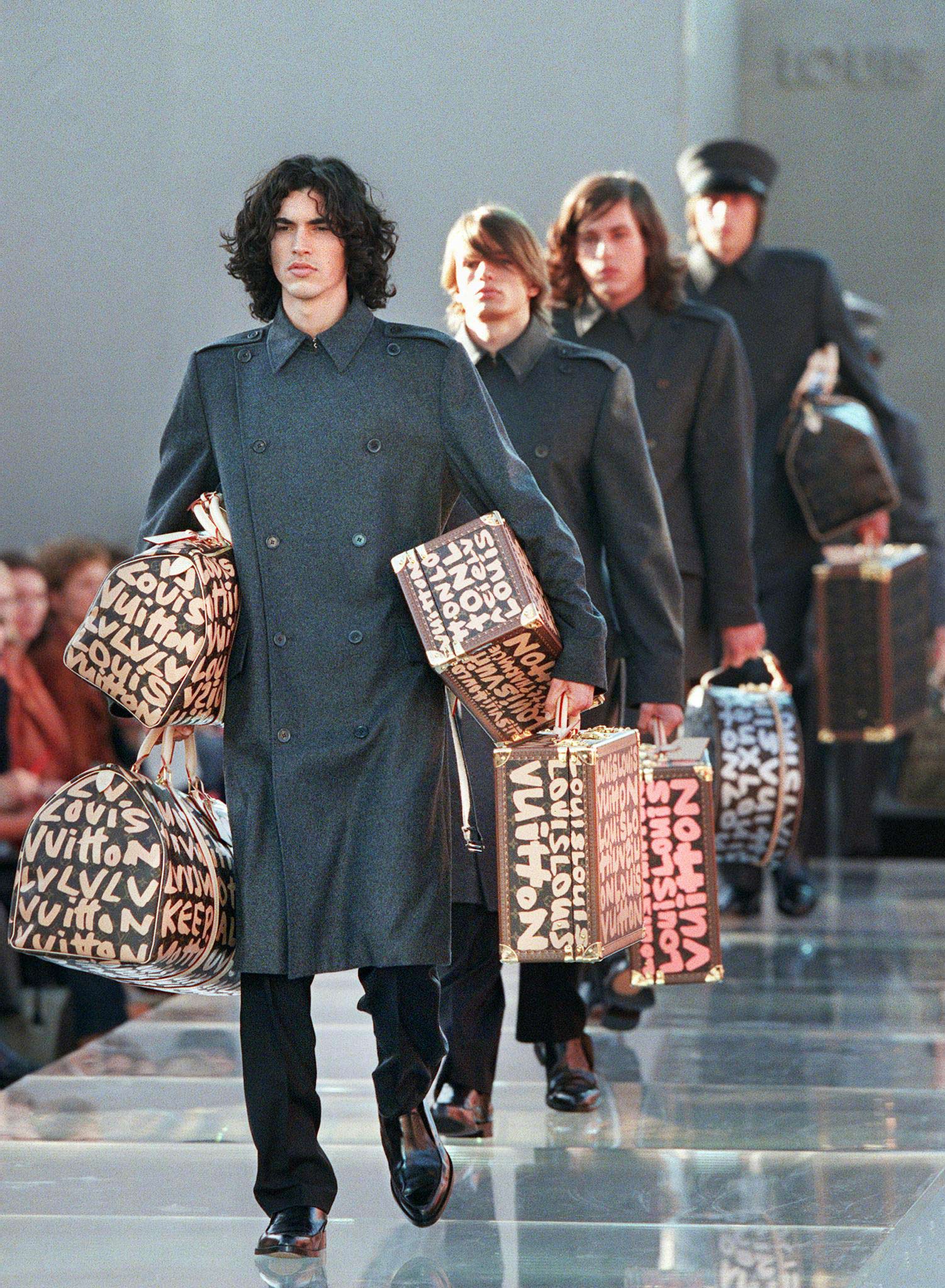 Marc Jacobs for Louis Vuitton SS01
The company went on to open stores around the globe, from New York to Beijing and Middle East. Fast forward to 1997, the big leap forward for the House came about when they hired Marc Jacobs. The American designer was briefed to come up with the Maison's first ready-to-wear line for men and women and he delivered. Through subtle reworkings, brand partnerships and collaborations with renowned artists such as Jeff Koons, Takashi Murakami and Pharrell Williams, Jacobs breathed new life into the brand's DNA and made monogram hot again in the eyes of the fashion elites. As the monogram grew in popularity, so did the range of the products. On the runway, Jacobs used the monogram for hats, tights, umbrellas, fans and fur muffs which were available at retail. The storied reign of Marc Jacobs at the label ended in 2013. The label was then spearheaded by Nicholas Ghesquière who creatively reinterpreted the House's archival pieces and iconic elements into new contemporary renditions.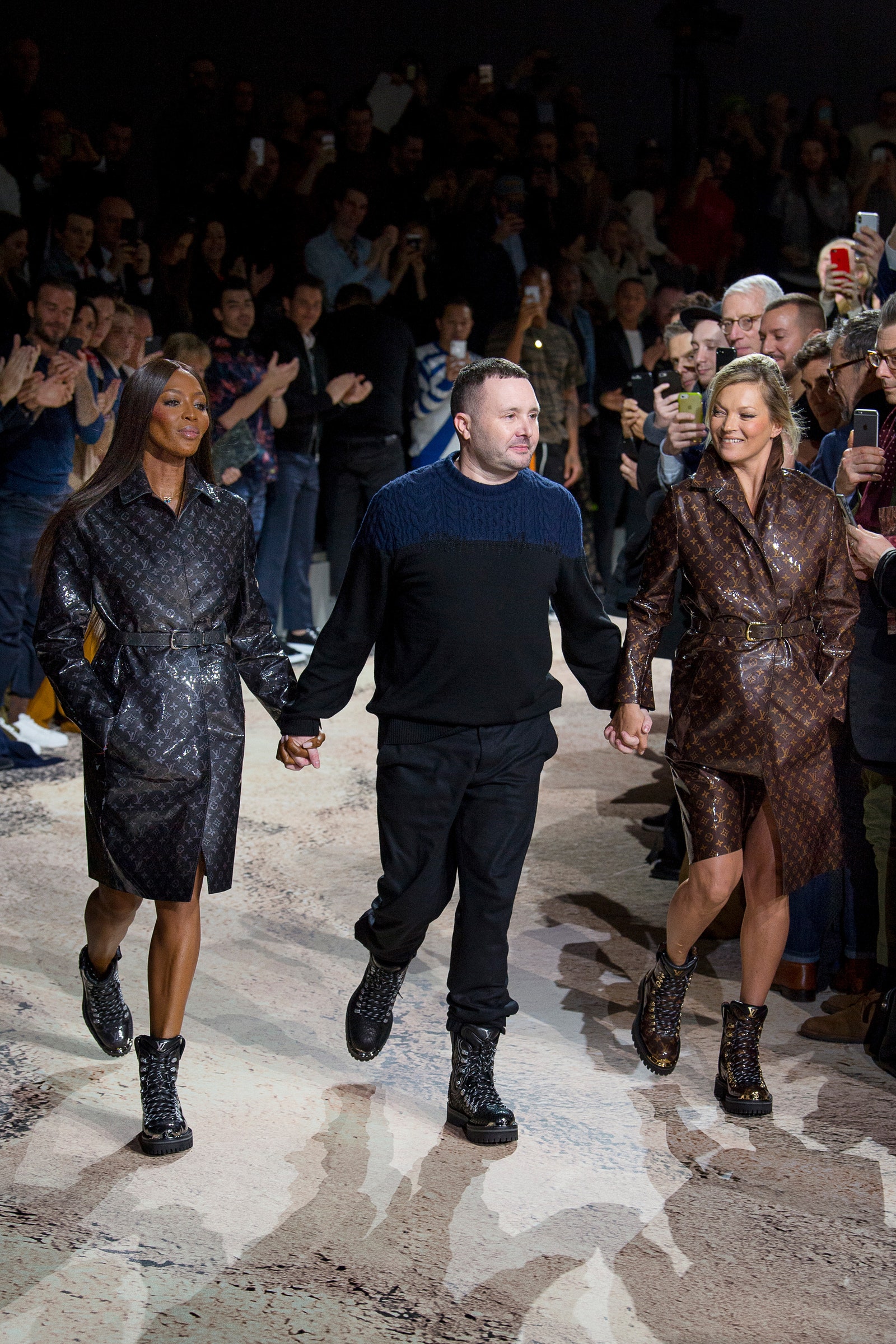 Kim Jones's last show for Louis Vuitton in 2018
Today, Louis Vuitton menswear is an increasingly important part of the business. In 2011, the house hired Kim Jones as its menswear style director. Toeing the line of hip sportwear, elegant tailoring and avant-garde exuberance with practiced dexterity, he started to amplify the brand's streetwear sensibilities. At his Autumn 2017 show, he debuted a collaboration with Supreme that saw the hypebeasts go crazy and remains one of the iconic collabs in fashion history. Jones's successor Virgil Abloh has his way with the logo too as he reinterprets the house's codes with his subversive style and hypermodern direction. With its string of successful creative directors, it goes without saying that the brand will keep defining luxury for years to come.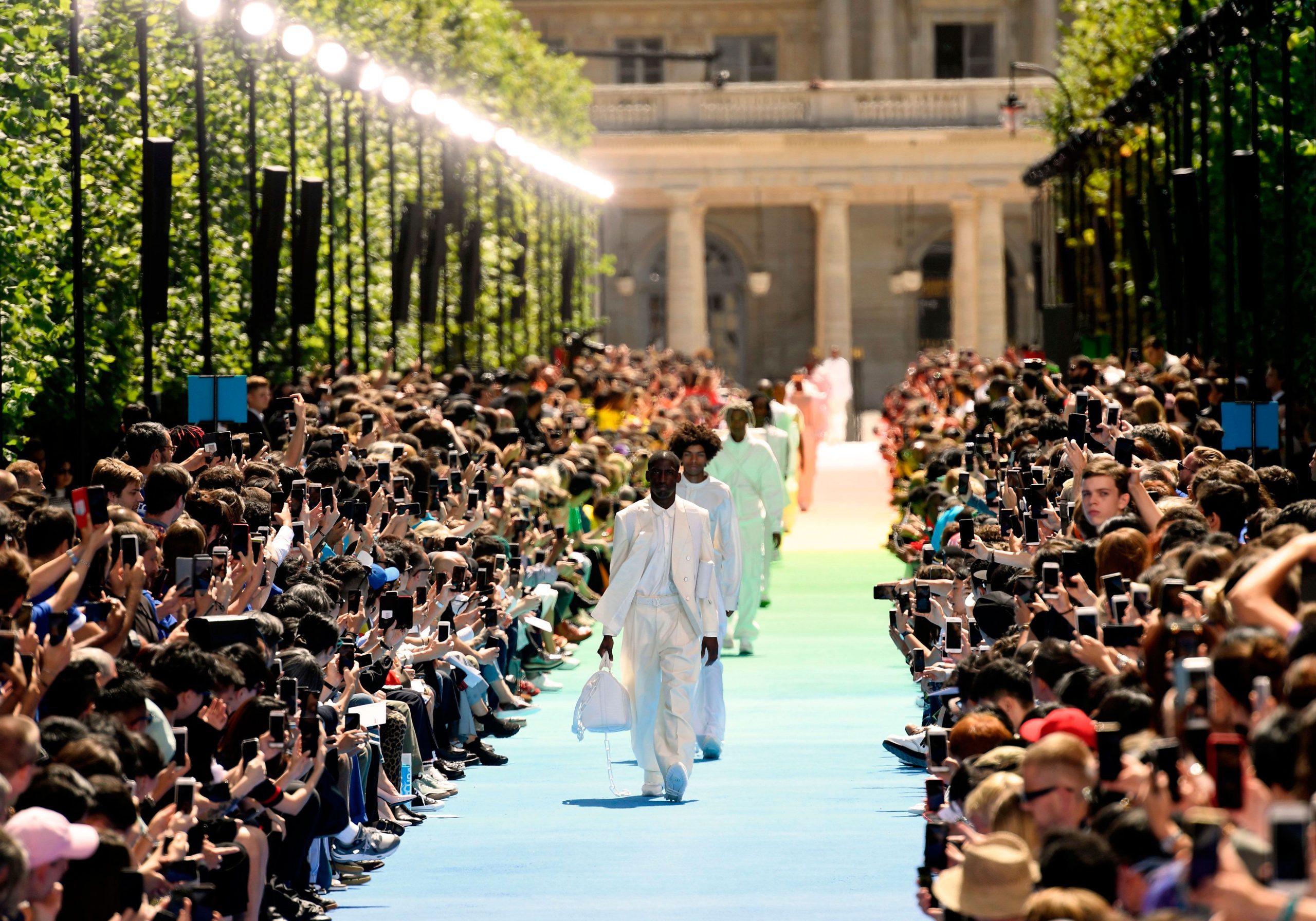 Virgil's debut show for Louis Vuitton SS19
Celebrating Louis Vuitton's 200th birthday today, the bicentennial anniversary will be celebrated globally in a series of creative initiatives that highlight the spirit of Louis.
View this post on Instagram
Over the next few months, #Louis200 will evoke the life and legacy of Louis as an adventurer, entrepreneur, designer, and innovator across various forms of media and featuring collaborations from around the world. Not only will there be a video games embedded with NFTs, store windows that showcase the iconic trunk reimagined by 200 contributors, a large-scare triptych of Louis painted by Alex Katz, a novel by French writer Caroline Bongrand about Louis' life, as well as a documentary about the young pioneer.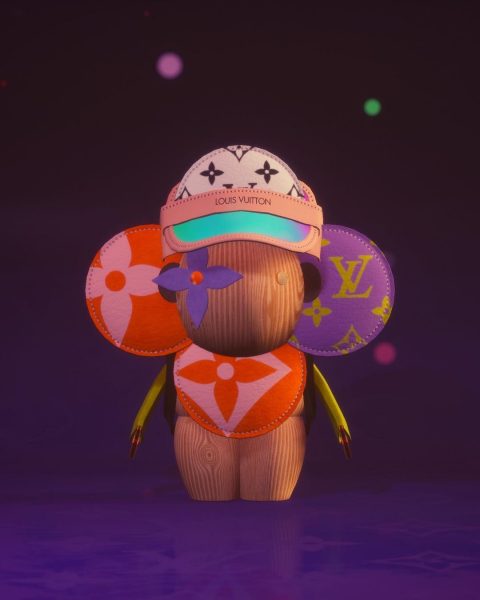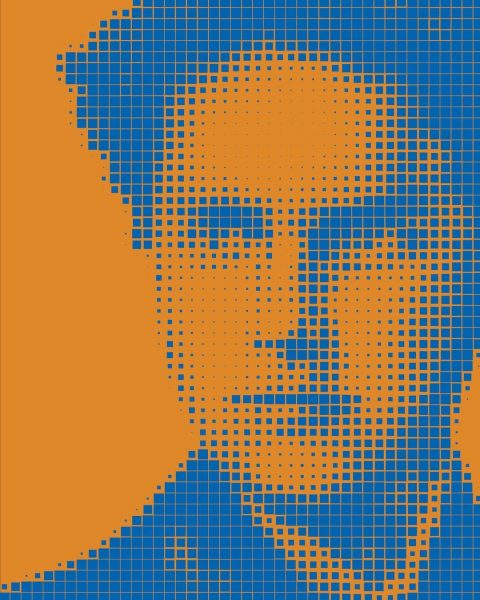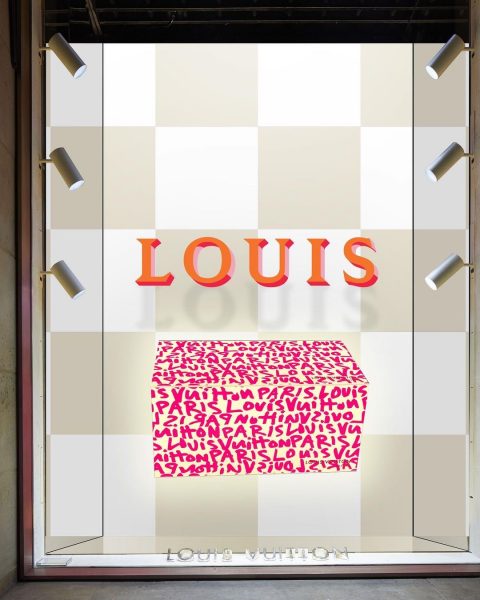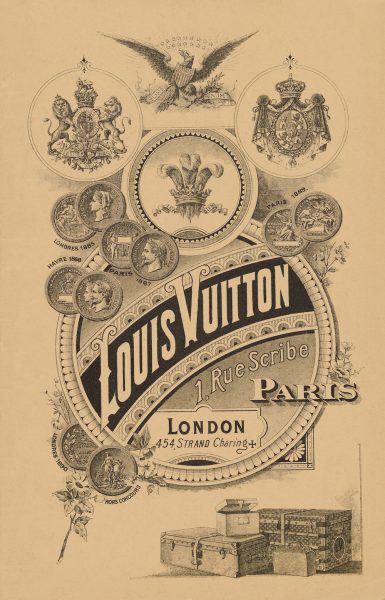 For more information, click here.