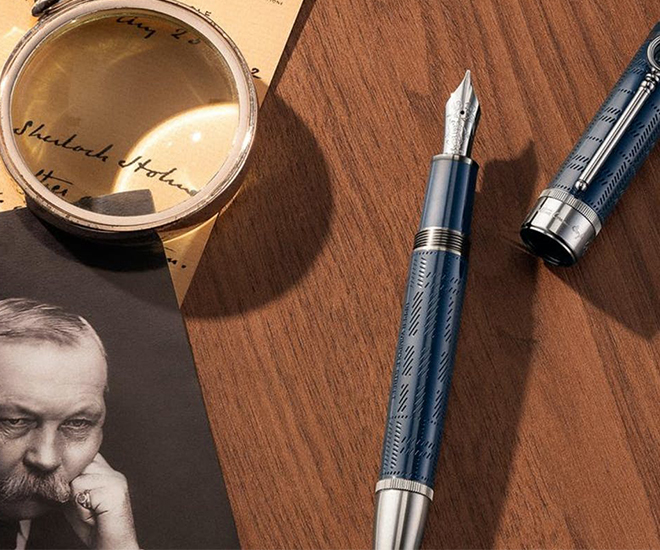 Think of Sir Arthur Conan Doyle and you'll surely think of Sherlock Holmes; after all, he did write over 60 stories about the shrewd detective. Sherlock wasn't the only legacy that Doyle left behind: Doyle — who was also a trained doctor — also wrote some 200 novels, short stories, historical books, and was an intrepid explorer in his own right (prior to his death at the age of 71 in 1930, Doyle visited places like the Arctic and Africa, where he volunteered as a doctor in the Boer War).
It's only natural that Doyle's legacy be immortalised — and what more fitting way to do so than with a pen?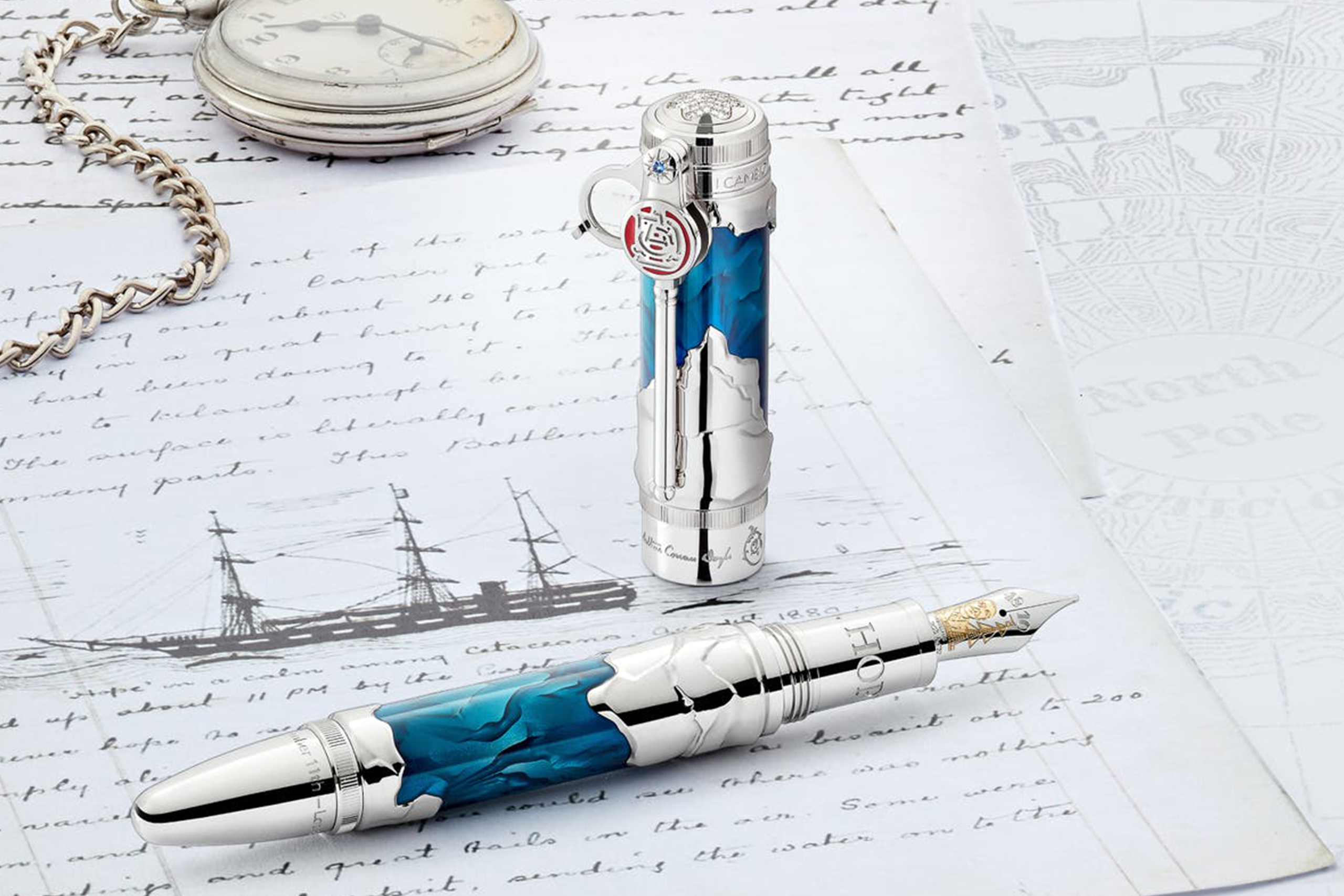 Enter the new Montblanc Writers Edition Sir Arthur Conan Doyle. The line brings with it several exclusive writing instruments and accessories, each of which bear many significant details and hidden Easter eggs — ones that reveal themselves only to those with keen eyes.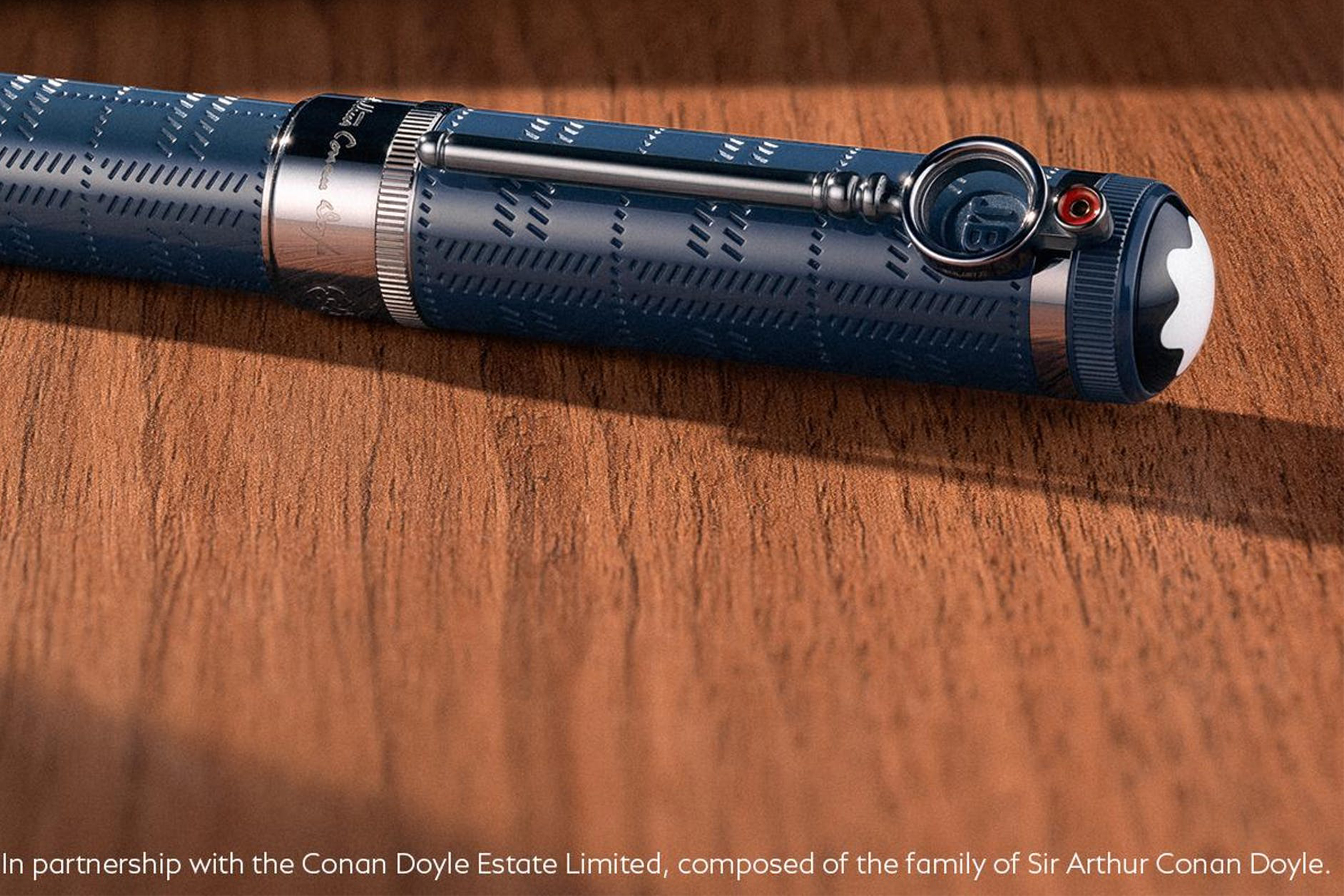 For example, one dark blue fountain pen comes with a solid gold nib engraved with a portrait of Doyle and a pterodactyl, a reference to his 1912 novel The Lost World, where an expedition to the Amazon basin reveals that dinosaurs still exist; Michael Crichton (of Jurassic Park fame) was heavily inspired by Doyle's book, even using the title for his second novel.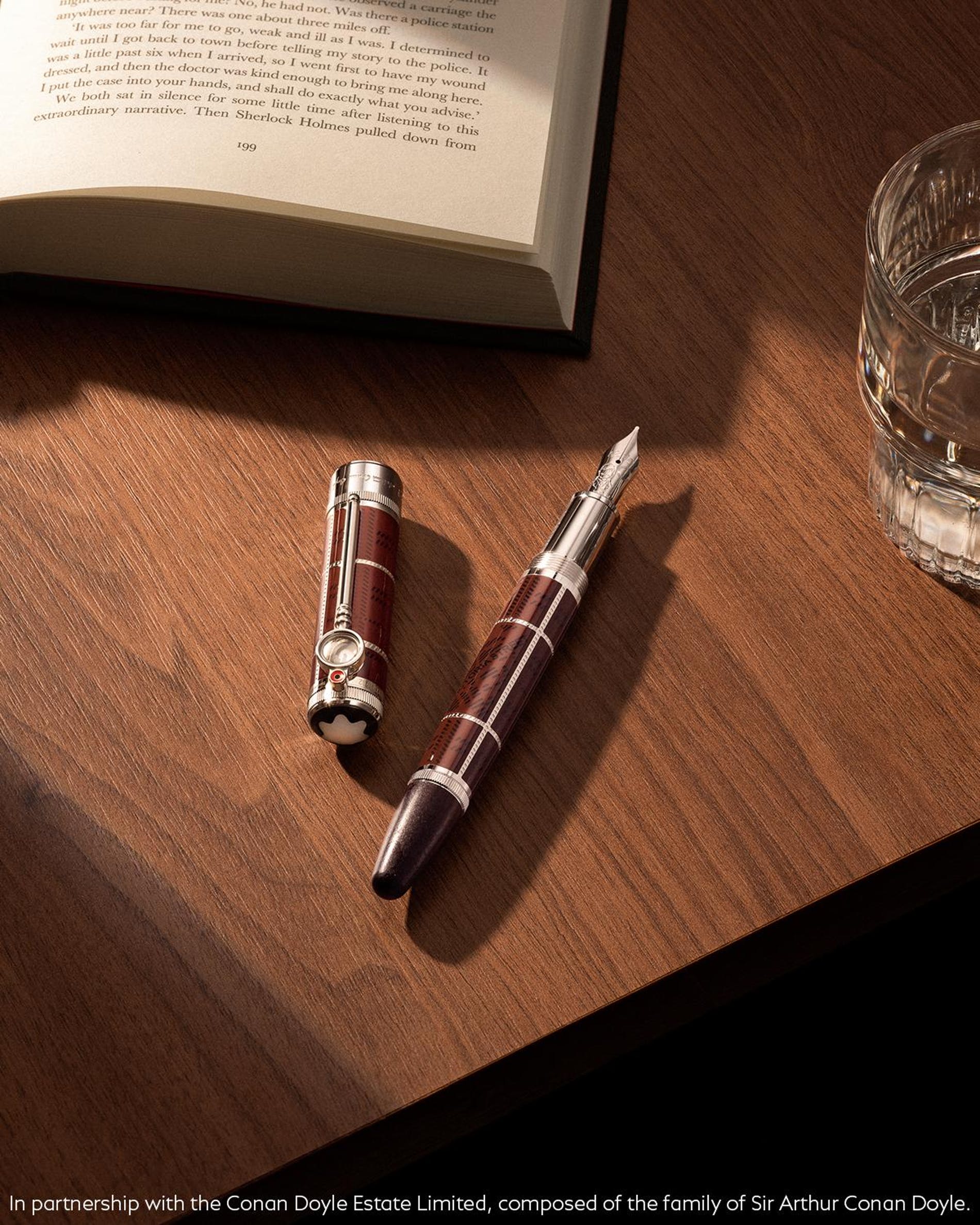 Another handsome brown pen — in a colour reminiscent of Sherlock's infamous pipe — hides a silhouette of a hound behind the clip, one that only reveals itself in low light. This model is limited to 1902 fountain pens and 1902 rollerballs: The number references both the year that The Hound of Baskervilles was first published, and the year that Doyle was knighted by the King.
To complete the collection, a selection of writing accessories are also available. They include a woven velvet notebook (that features a street map of London), a matching ink bottle (red — a callback to the Sherlock Holmes novel A Study in Scarlet) and a leather pen pouch embossed with a street map of London and a tartan pattern within.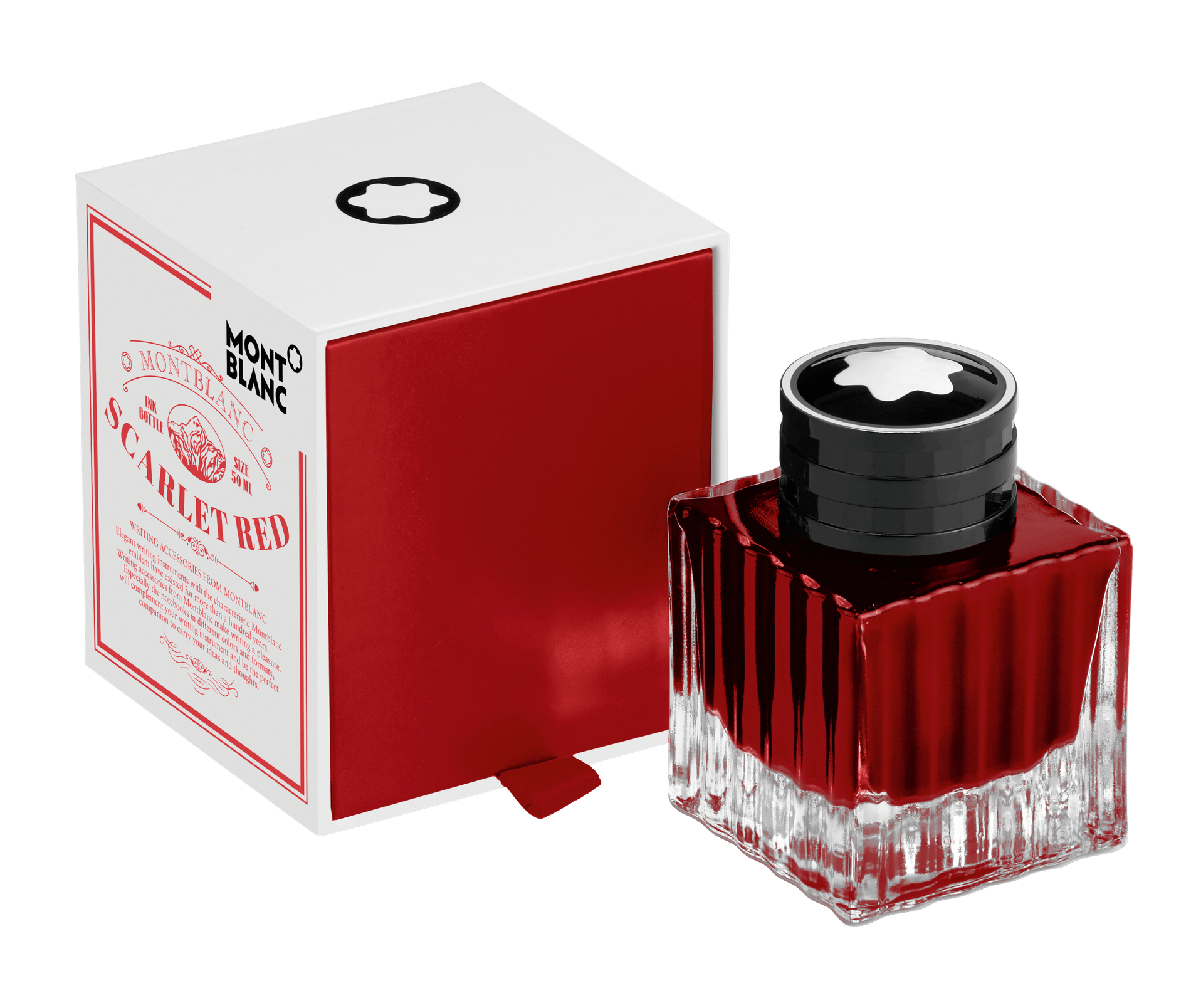 It's the latest release in Montblanc's long-running Writers Edition collection, which has seen new additions every year since its inception in 1992. The collection pays tribute to the creative and cultural influence of some of the world's greatest literary figures. Previous special editions have been minted in honour of writers like Ernest Hemingway, Agatha Christie, and Homer.
This story first appeared on Men's Folio.