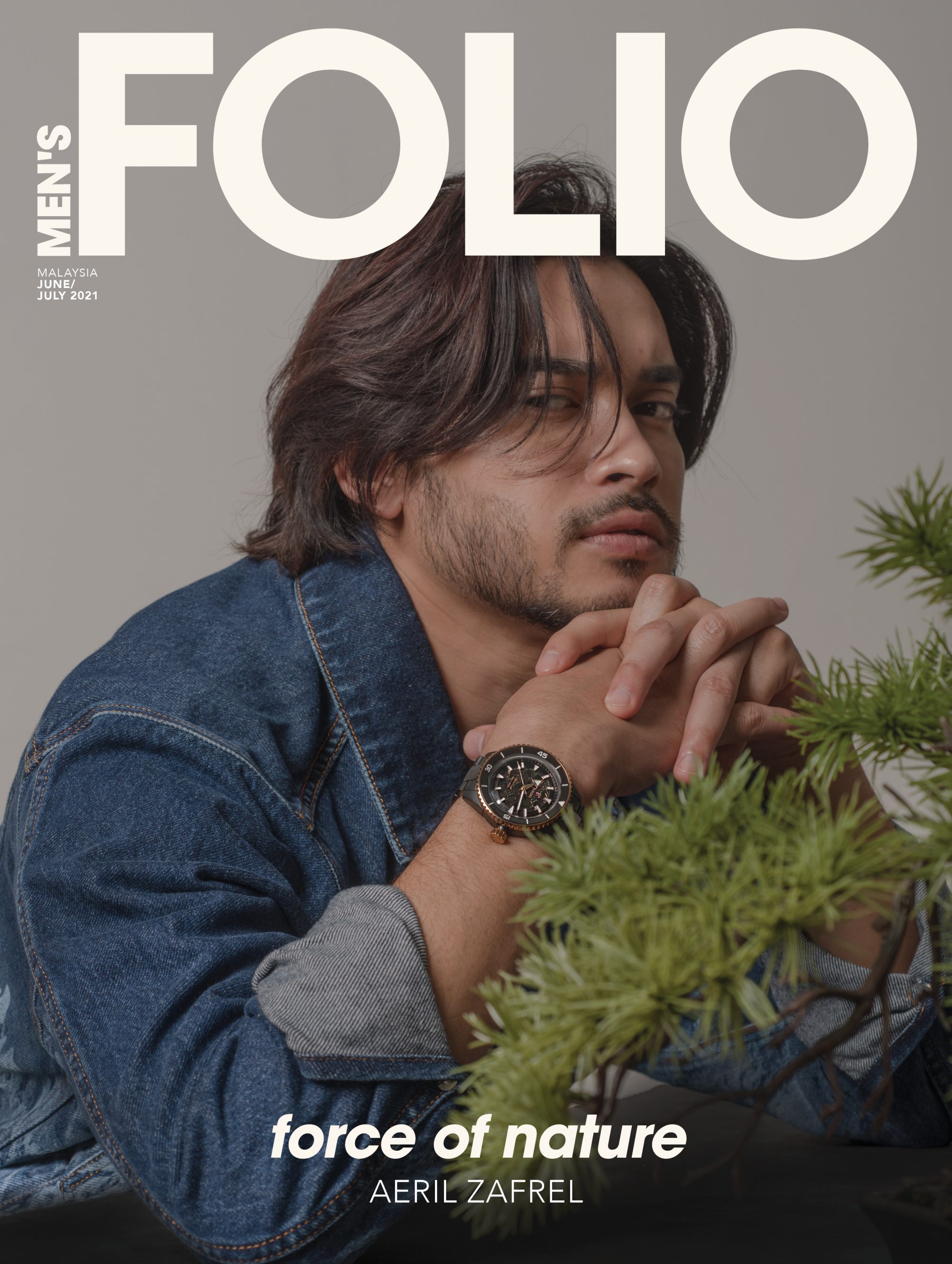 "I was of course beyond shocked," recalls Aeril Zafrel about January this year when he was tested positive for COVID-19. "I didn't know how and where I contracted the virus because I have been trying my best to take the precautions and follow the SOPs every time I go outside." Since the onset of the pandemic, Aeril has been maintaining proper hygiene and cleanliness of his home. Aside from staying in most of the time, he's careful in making sure his work environment is safe too.
Aeril experienced no symptoms, which caused him to feel more perplexed and concerned of the result. It should be said that it was no feat having to pull yourself together immediately in situation such as this, but Aeril knew he had to man up and act on the Health Ministry's advice on what to do next and cooperate with the contact-tracing procedures. "If there's one thing from what I went through that I can share, it's to maintain a positive mindset and not succumb to fear. People need to know that somethings are just out of our control and worrying will not change the outcome. It's as much of a physical battle as it is a mental one."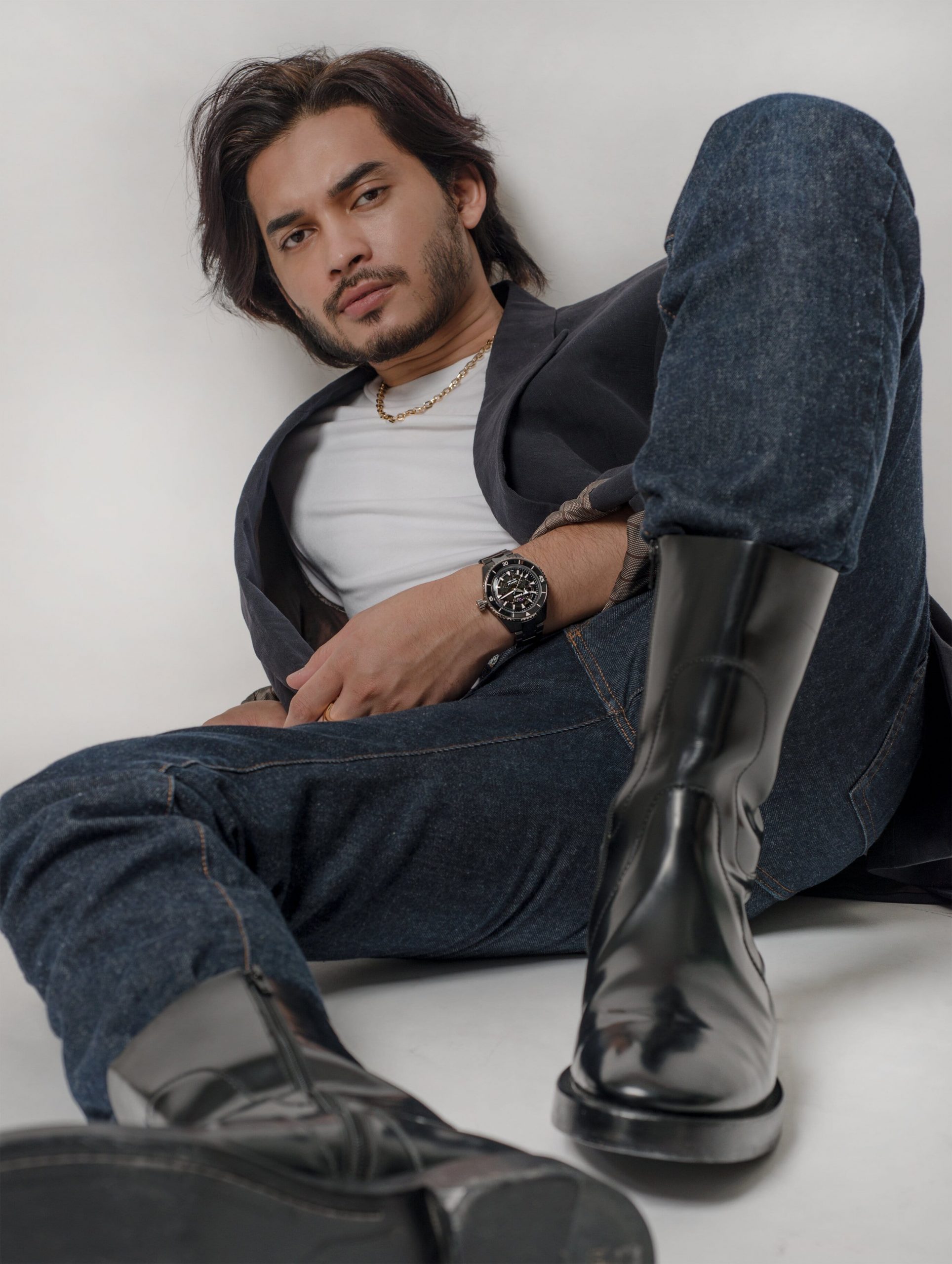 Rado Captain Cook High-Tech Ceramic; Ermenegildo Zegna Cotton blazer; Burberry leather boots; Givenchy metal necklace, T-shirt and jeans stylist's own
After recovering from the infection, Aeril went right back to work. "I'm proud to announce that I've started my own production house called Respected Citizen. The first film of the company is called Sabda Kekasih, which will be aired soon. We've been keeping ourselves busy with several projects lined up throughout this year and we're excited about contributing to the local industry. I hope the audience will love them as much as we do," he says. Neither afraid of making mistakes nor asking for help, Aeril attributes his achievements to always keeping an open mind to constructive feedback, and more importantly, paying no attention to ill-intentioned criticism.
It would be naïve to assume that luck has anything to do with his stardom. Although he never thought of becoming an actor, Aeril knew he's in it for the long haul when he embarked on the journey – and has worked hard in gradual, subtle and individual ways to make his dreams come true. "I was with the production team and then worked as an extra when an opportunity presented itself," he says. "I didn't have much knowledge about acting but I enrolled myself in classes I know I needed to become as good as I possibly can."
"For me, every project has its own challenge. Each one of them pushes me to step out of my comfort zone. I'd do my homework until I feel I'm confident enough to own the character."
Having been in the industry for over a decade, Aeril confesses he's yet to master the art form. "For me, every project has its own challenge. Each one of them pushes me to step out of my comfort zone. I'd do my homework until I feel I'm confident enough to own the character. I also often communicate and discuss ideas with the director during to make sure that we're on the same page during the pre-production stage," he says. The process of learning a script and developing a character inspires him.
"Every genre has its own charm. For me, a romantic role teaches me how to love and to be loved; an action role teaches me to protect myself and let me fulfil my childhood dream of becoming a hero; and a comedy role allows me to learn how to crack a joke – I'm naturally not a funny person," says Aeril. "I'm grateful that I still get offers from time to time." He's more selective with the projects he takes on nowadays because of having to devote equal attention to his family and everything else he has on his plate. Aeril's nonchalant demeanour noticeably shifts to restlessness as the photo shoot continues with no end in sight.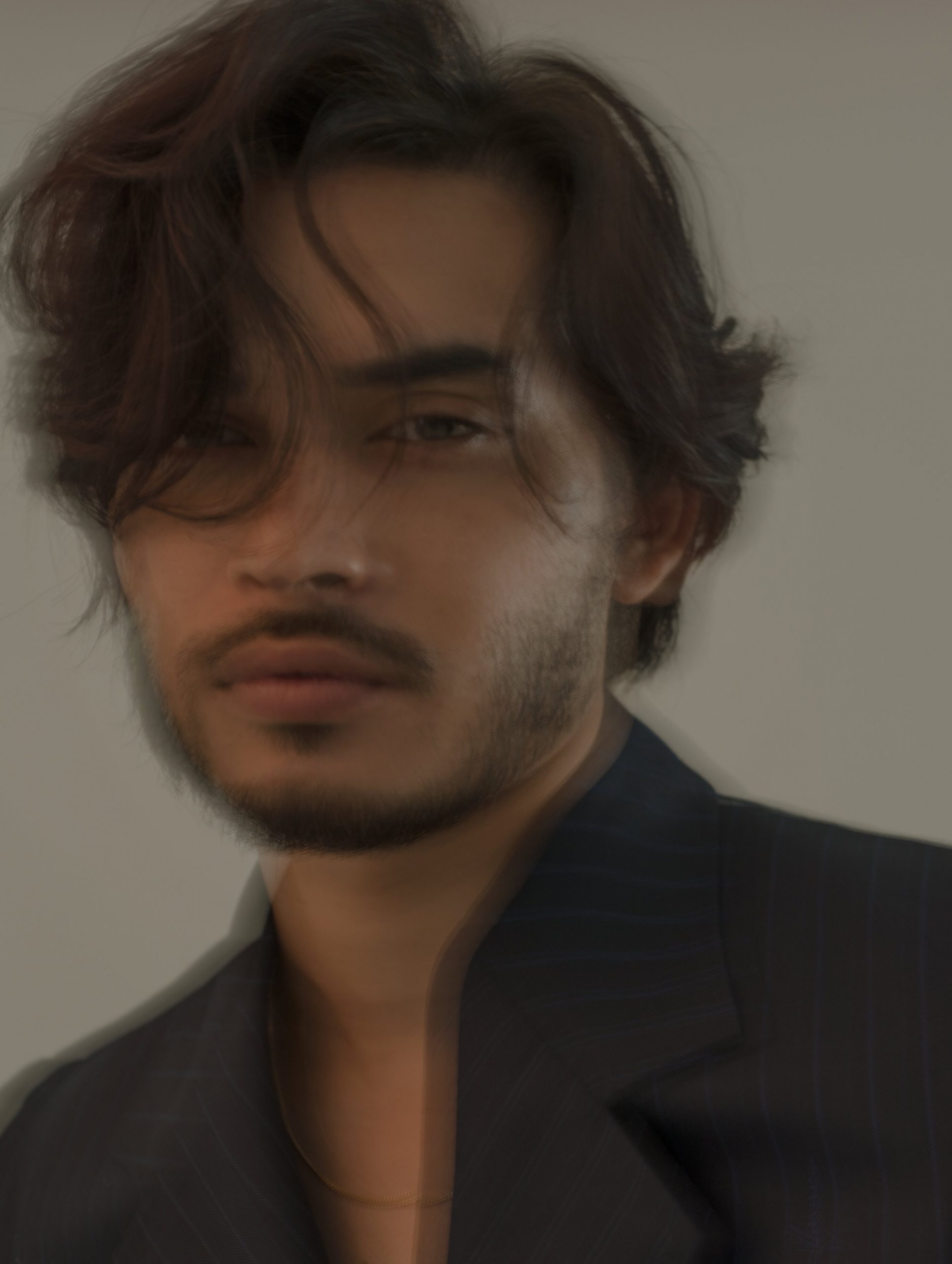 Versace Jacquard wool blazer, metal ring; Givenchy metal ring
With his reputation as a kind of hustler, which is evident from his many hats – Aeril takes full responsibilities for his career and personal life. I conclude the interview by asking how he strives for work-life balance: "With most jobs, you have set hours and at the end of the day, you get to go home to your family. Unfortunately, it's not as simple as that for actors. That's why I'm adamant about spending quality time with my family, no matter how busy I am, to carry out my duty as a father, a husband and a person of faith," he says.
Credits:
Photography: Vincent Paul Yong; Words: John Ng; Creative Direction & Styling: Nawaf Rahman & Syazil Abd Rahim; Make-up; Khir Khalid using M.A.C Cosmetics Hair: Yusof Ruzaimi
Aeril Zafrel wears Rado Captain Cook High-Tech Ceramic watch on the cover.
Read the full interview feature with Aeril Zafrel and see the full photoshoot in our latest Men's Folio Malaysia June/July 2021 issue, now out on newsstands, bookstores and online via magzter.com.