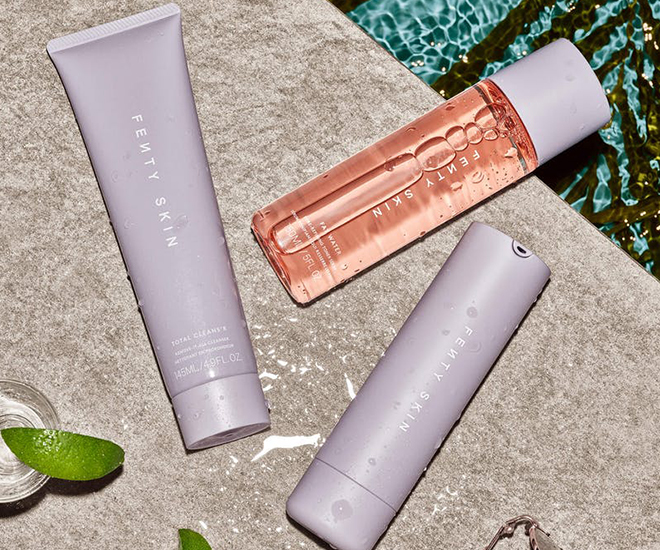 It is no secret that Fenty has become a household name that expands across various fields, from fashion and lingerie to makeup and now, beauty.
So when Fenty Skin announced its launch in Malaysia (now available at Sephora Malaysia), the beauty desk of Men's Folio Malaysia is over the moon and brimming with excitement to get our hands on the range of products.
And we even scored the opportunity to have a chat with its global ambassador Sean Garette (@seangarette) to give us the down-low on the magic of Fenty Skin and why each and every product within its range is worth the massive hype (and also some skincare tips from the beauty expert's arsenal)!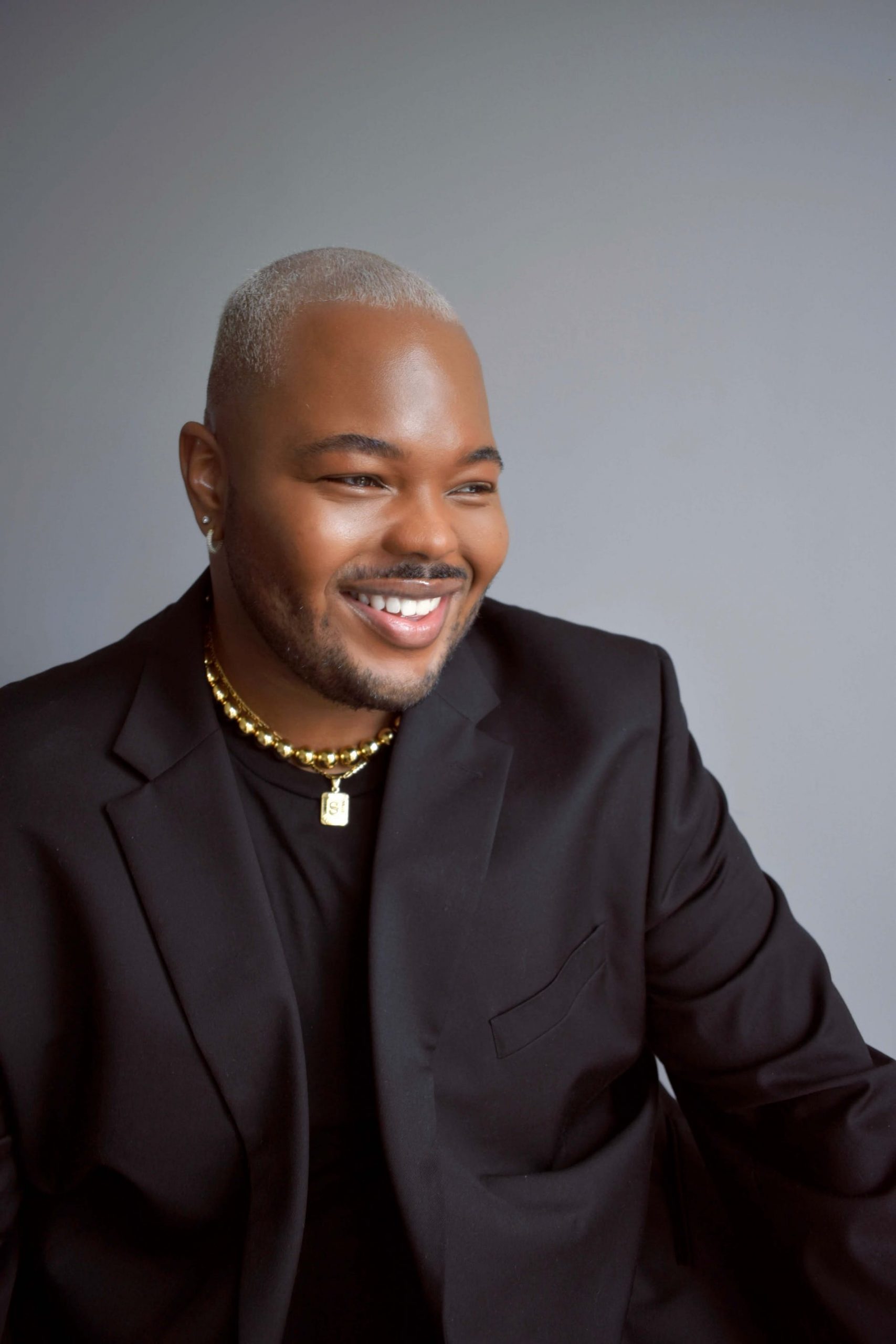 Fenty is a budding empire that is taking over the world. How does it feel like to be part of Rihanna's empire as the Fenty Skin ambassador?! 
Absolutely thrilled! I was really excited to work and partner with Rihanna and Fenty Skin because I truly stand by her mission to deliver healthy, beautiful skin to every skin type, skin tone, and gender identity.
As an esthetician, I always try to make skincare as approachable and accessible as possible. When I learned about Fenty Skin, it was immediately obvious that our outlooks and approach to skincare were aligned. I respect and relate to Rihanna's approach to skincare in making it simple and accessible for everyone.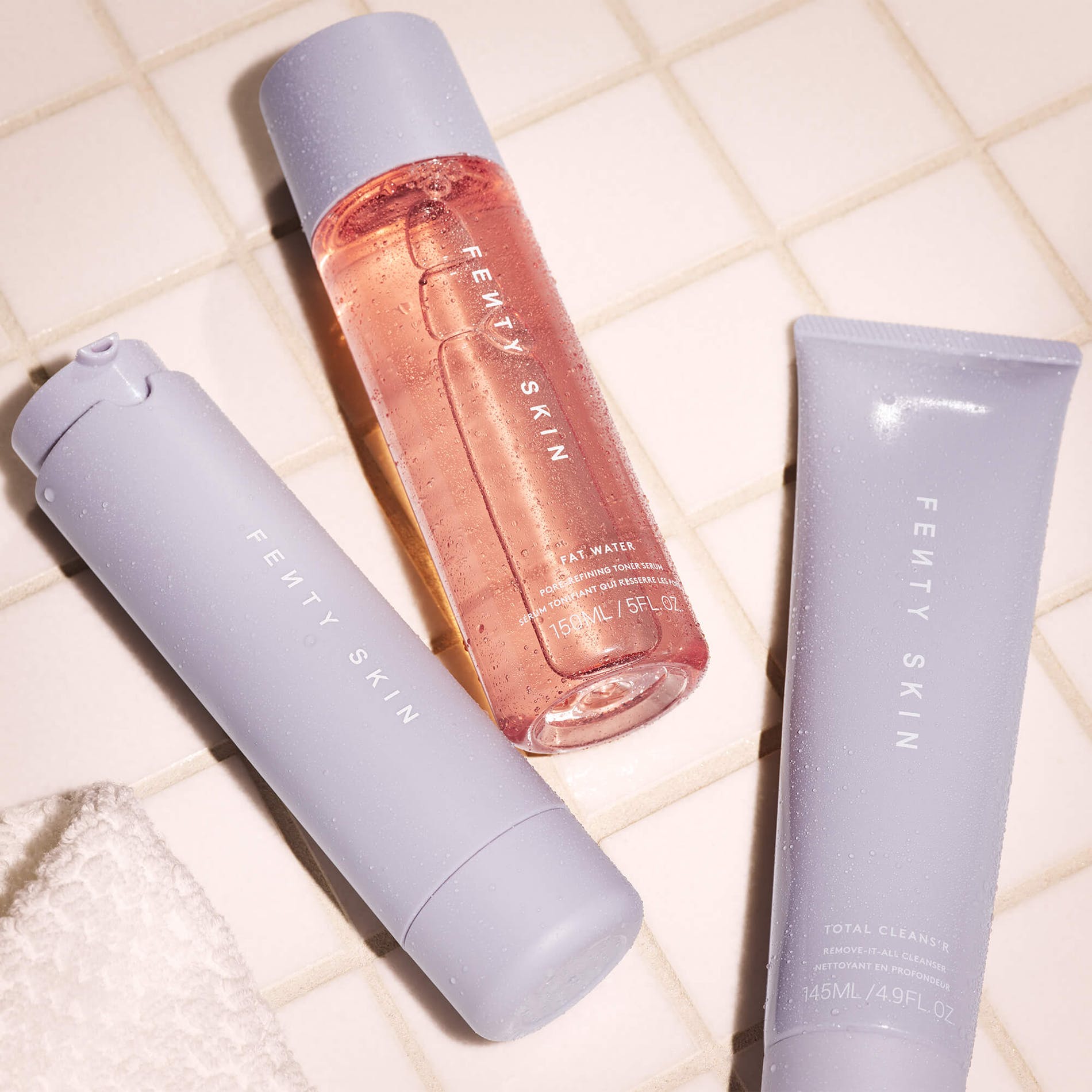 How do Fenty Skin products fit into your skincare routine?
My approach to skin is always to keep things concise and as uncomplicated as possible.  Because there are so many products, ingredients and treatments available on the market,  people tend to get confused and overwhelmed with their skincare routines. As an esthetician,  I always preach to my clients about keeping their routine simple and focusing on products and ingredients that target their specific issues and concerns.
Rihanna, like many other consumers, was overwhelmed with skincare ingredients and products on the market – yes, even her! This frustration drove her passion to launch Fenty  Skin with a focused skincare system consisting of the non-negotiables you need in a skincare routine: cleanse and remove makeup, tone and treat, and hydrate and protect from the sun.
The Fenty Skin Start'rs are the essentials made easy. There are so many product choices on the market, but with Fenty Skin, you're able to have essentially a six-step routine within just three easy products.
And which of the four products are your absolute favourite? 
My favorite product in the Fenty Skin line is the Hydra Vizor Invisible Moisturizer Broad Spectrum SPF 30 Sunscreen because it's a 2-in-1 moisturizer and sunscreen.
I love this product so much and believe that daily skin protection is so important no matter how deep or how fair your skin is or if you're outside or inside all day. It's lightweight enough that you can feel good wearing it all day. It makes your skin incredibly glowy and dewy with hydration. I'm obsessed with it!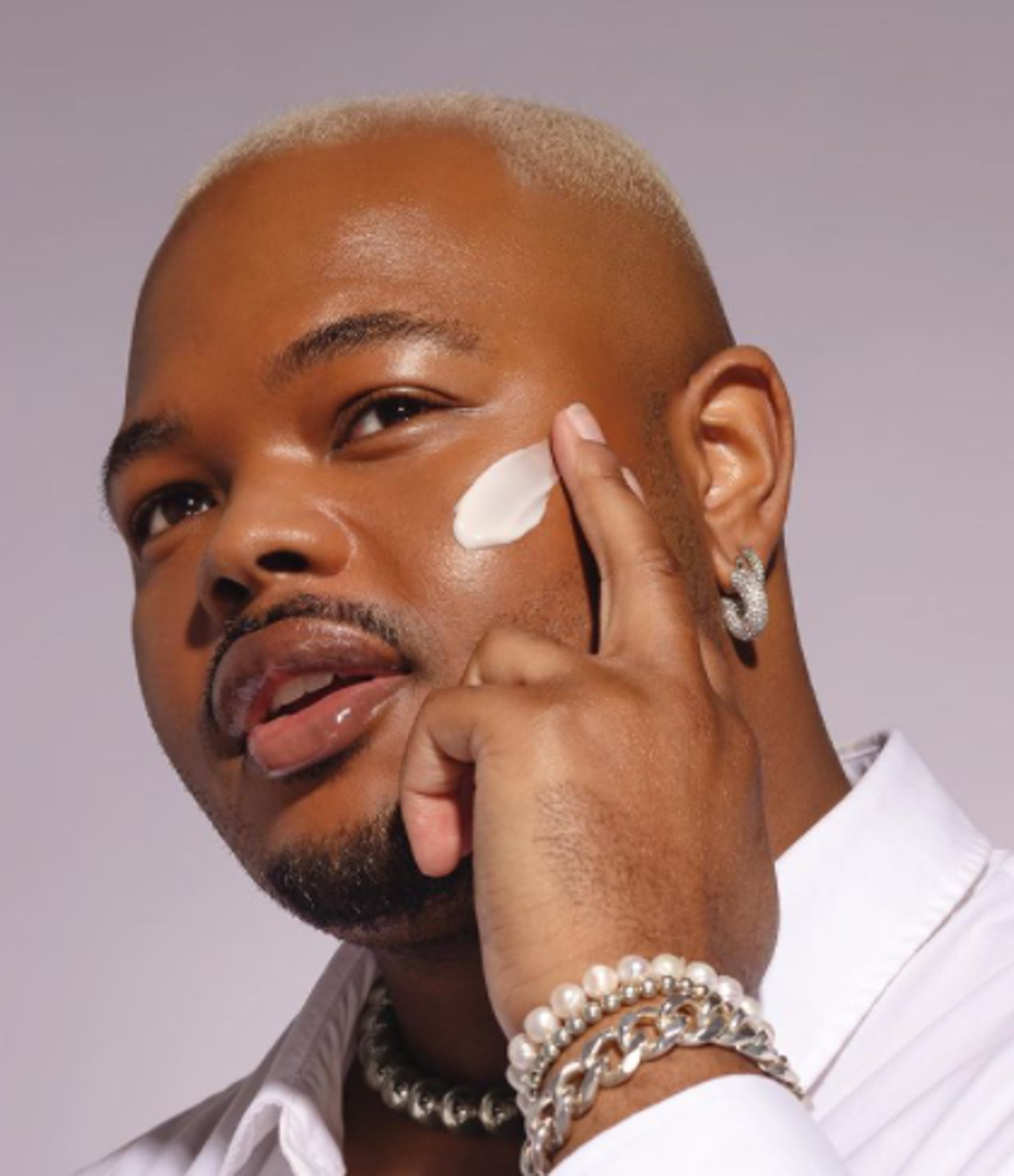 As a skincare expert, what would you say is the best way to introduce new products to an existing regimen? 
If you have an existing routine and you're looking to introduce new products into your routine, it's really simple! If you have no know allergies or sensitivities to the ingredients in the products, you can feel free to add them right in.
But, it's always best to start with one new product, see how your skin is reacting and adapting to it. If everything is good, you can feel free to add others in.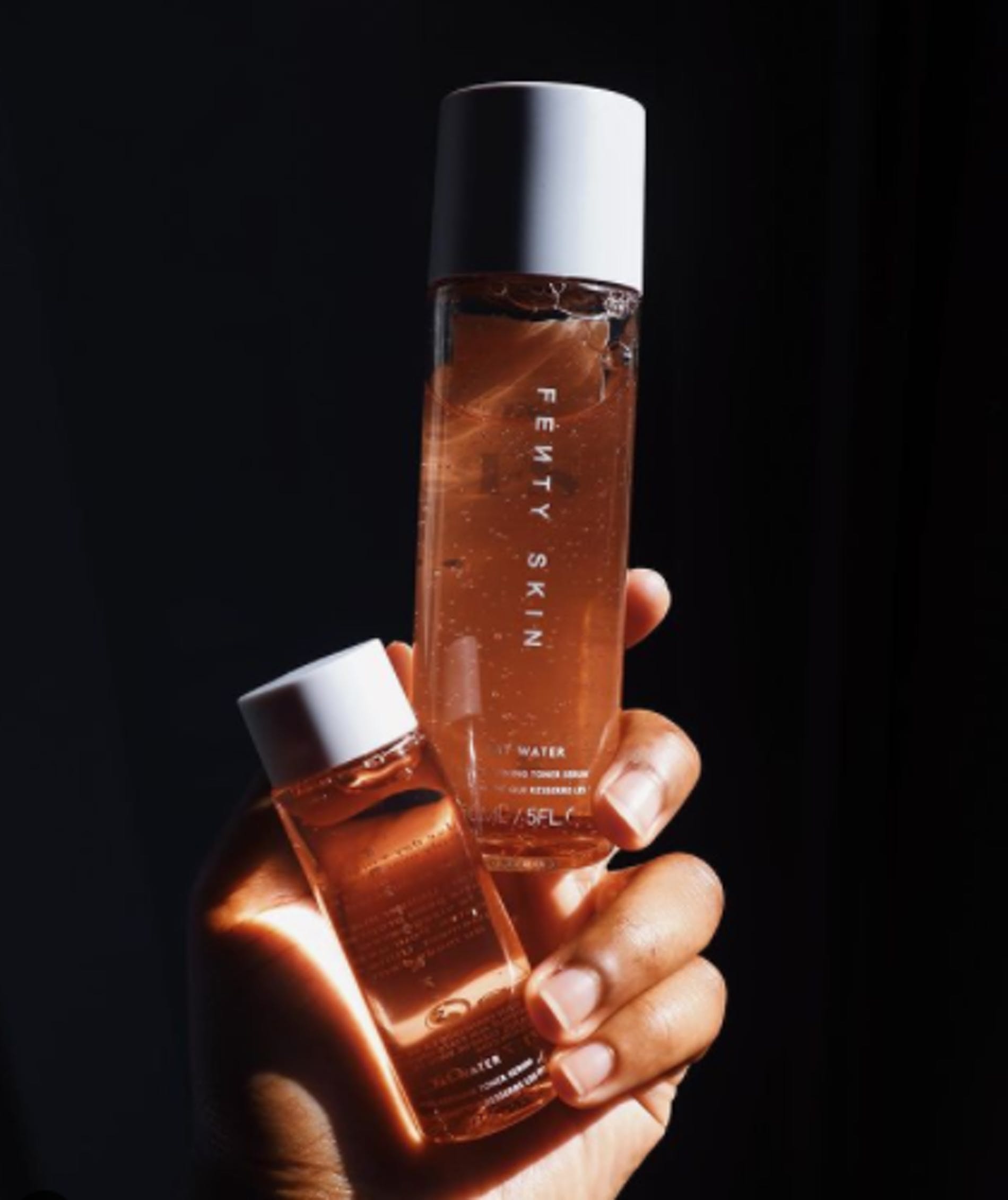 One of the major problems we have with our skin right now is mask acne. Do you have any golden tips on how to take care of this? 
When trying to combat Mascne, it's important that you keep your skin hydrated, protected and that you're thoroughly cleansing your skin at the end of the day! The friction on the mask on your skin, can cause visible irritation, clog pores, and leave your skin looking blemished with an uneven tone and texture.
At night you want to thoroughly cleanse your skin to breakdown any excess oil, dirt and impurities on the skin. The Total Cleans'r is the perfect cleanse as it deeply cleanses the skin without stripping it using ingredients like green tea and Ginkgo Biloba which help calm the skin but also clarify. Fat Water will help calm skin with the niacinamide, and Hydra Vizor will give you the hydration that you need while also protecting you from UV rays!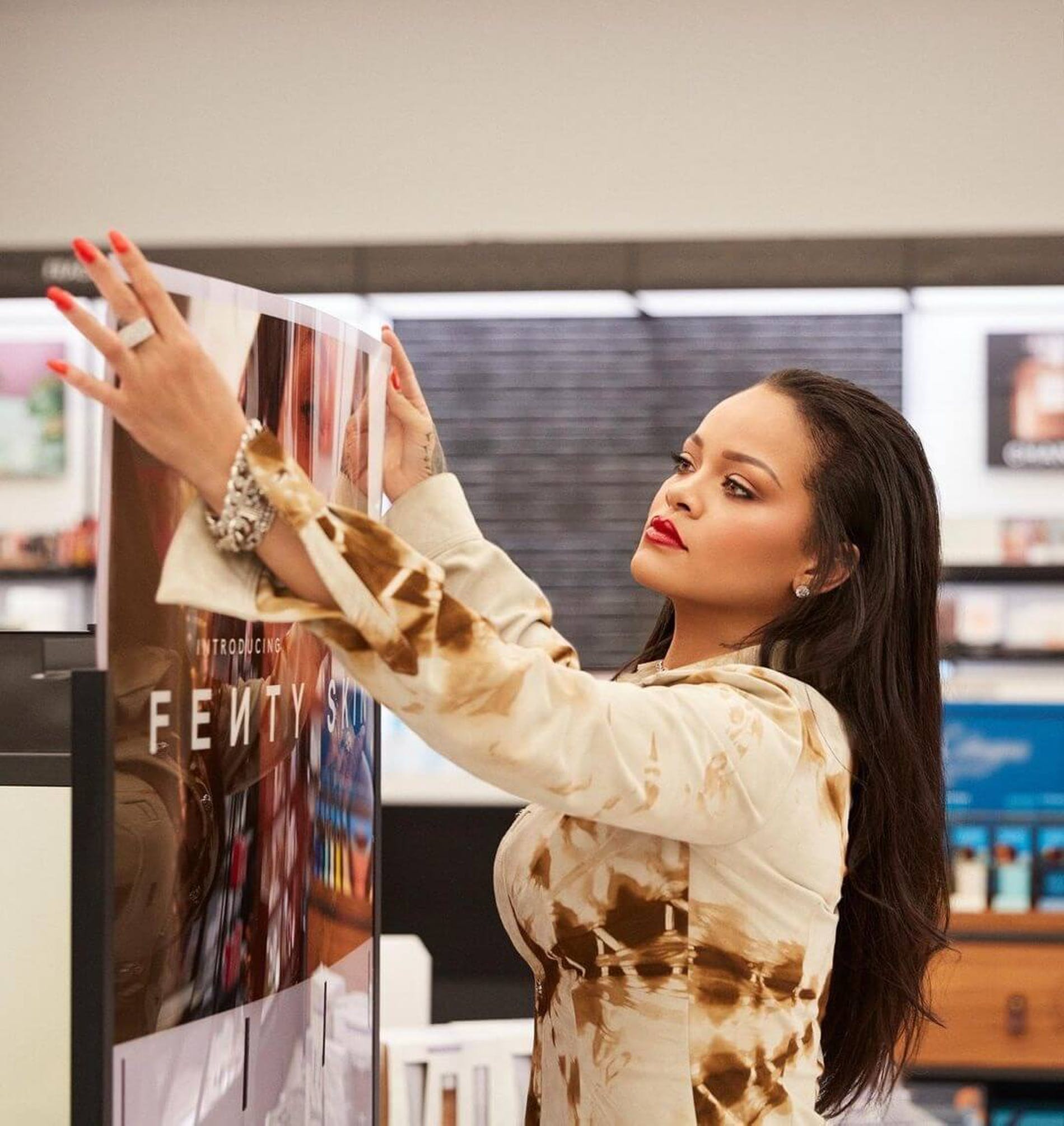 Fenty is all about inclusivity. How important does this mean to you? 
Inclusion is incredibly important to me! Fenty Skin has always been about inclusion, and  Rihanna wanted to make sure that Fenty Skin is accessible to everyone.
What I love about working with Fenty Skin is Rihanna's message that you shouldn't put a label on skincare.  Skincare – especially Fenty Skin — is for all gender identities, skin tones, and skin types. We want to make accessible and effective products for everyone!
Even in this day and age, most men are still skeptical about having a proper skincare routine.  What do you think of this? 
I think before skincare was widely shared on the internet, men thought that having a proper skincare routine was only for women. One of my main goals as an esthetician and skin influencer is to educate all genders, but especially men, on the importance of skincare and skin health.
Good products are good products, and they'll work no matter your gender identity. I think just from our initial Fenty Skin campaign, as well as having me, a Black man,  be the ambassador for the brand, will open up the conversation and encourage more men to take better care of their skin and to invest in the health of their skin.
What is the next product you hope to see launched by Fenty Skin? 
All I can say is that we will have some exciting products in the pipeline, so you'll just have to wait and see what we have in store!
Discover more about Fenty Skin now on fentybeauty.com.