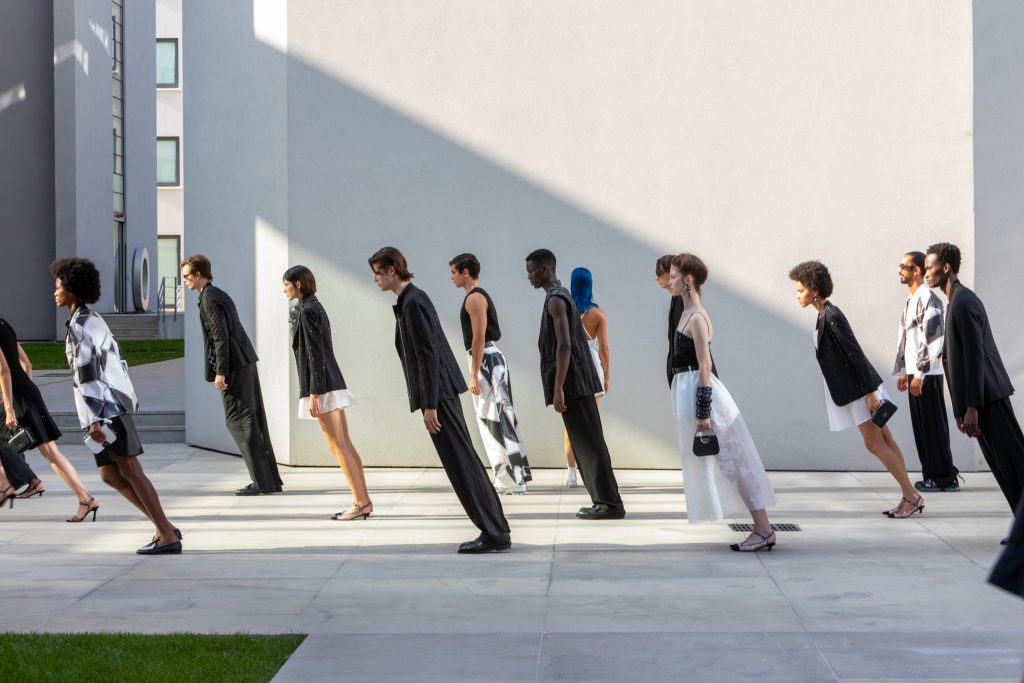 "Nothing can stop the future. Nothing can stop us if we stand together," the caption states. Bathed in flaming orange-coloured sunlight, the models are shot lying in a circle; lining up by the stairs behind a pristine-looking building; queuing in great order resembling the scene of closing a physical show while Alice Pagani and Najwa Nimri moving their bodies with effortless grace. Emporio Armani's Spring/Summer 2021 collection hints at the unity preserved by compatriots with varied background, stories, talent and vision in these unprecedented times — together they stride towards a brighter future.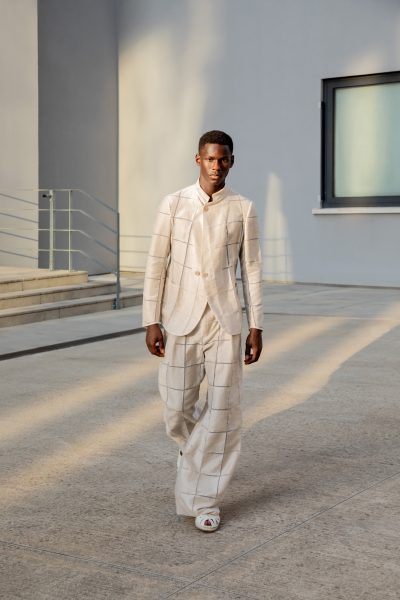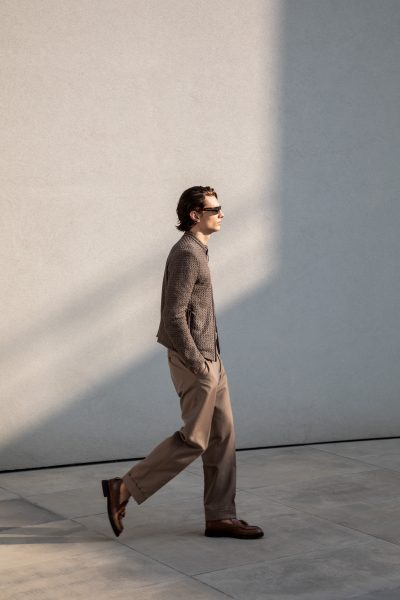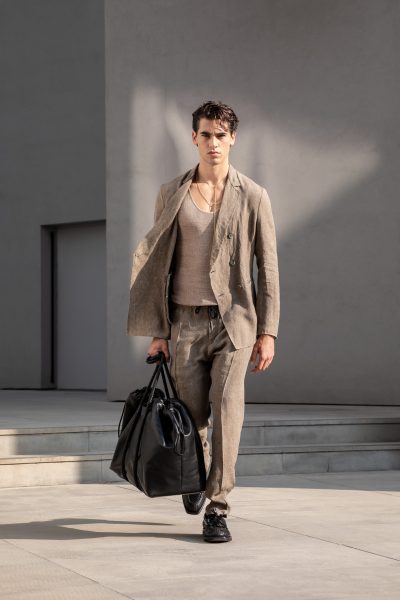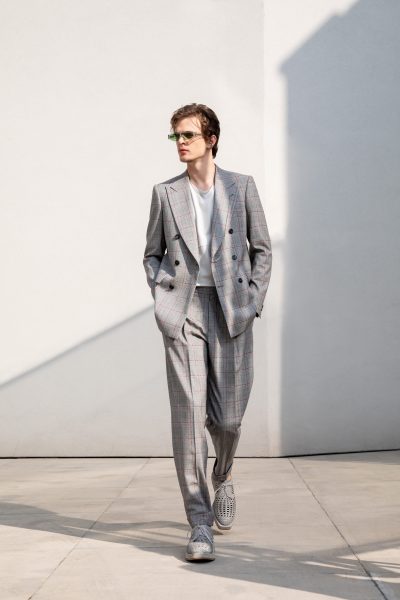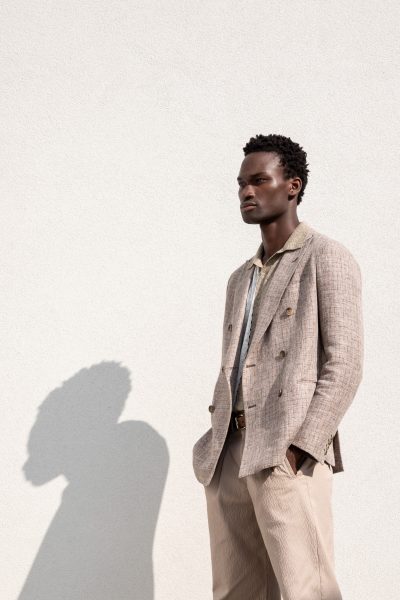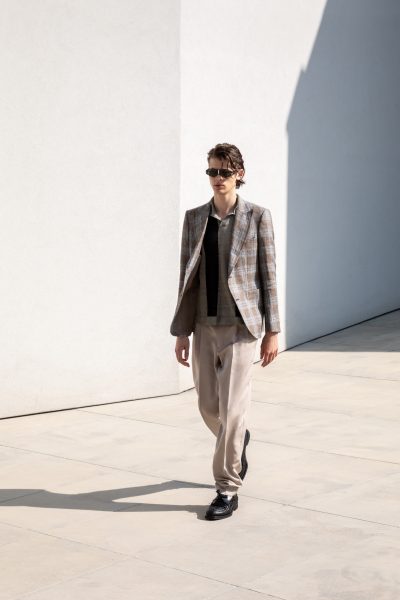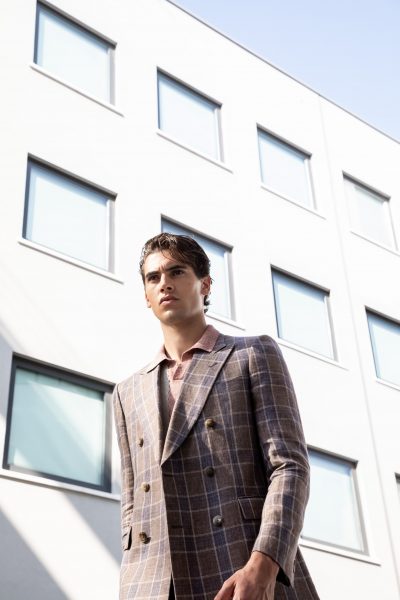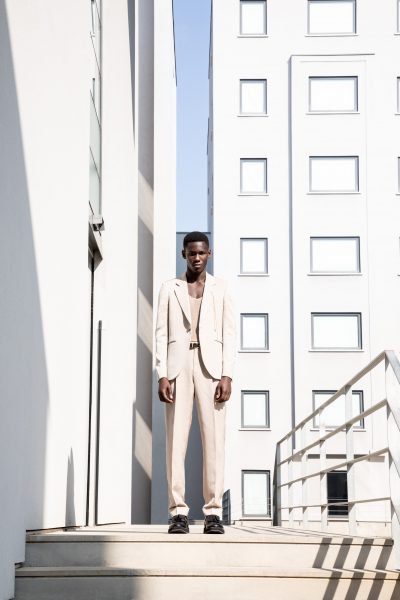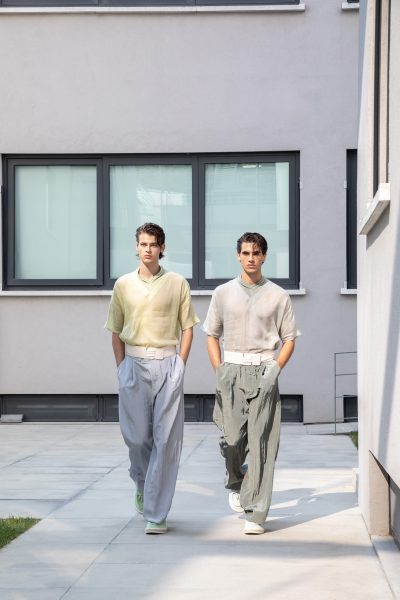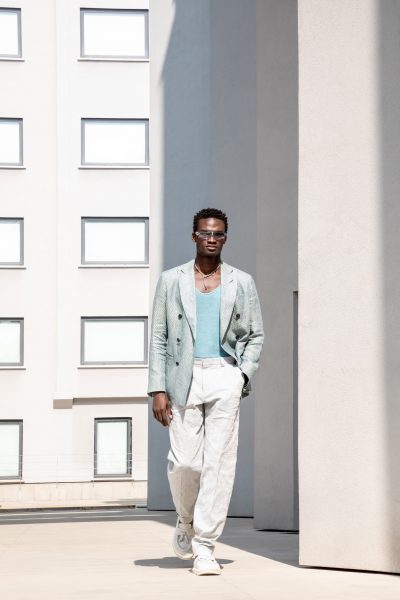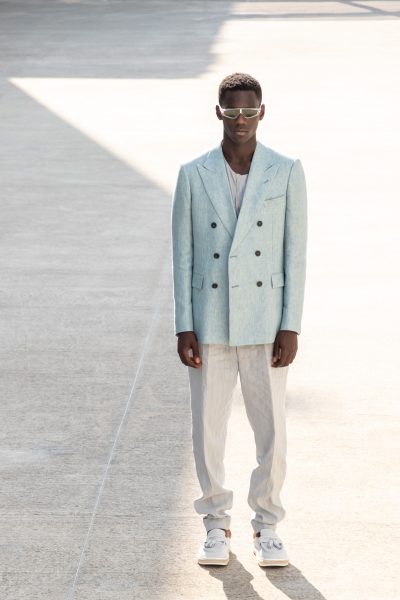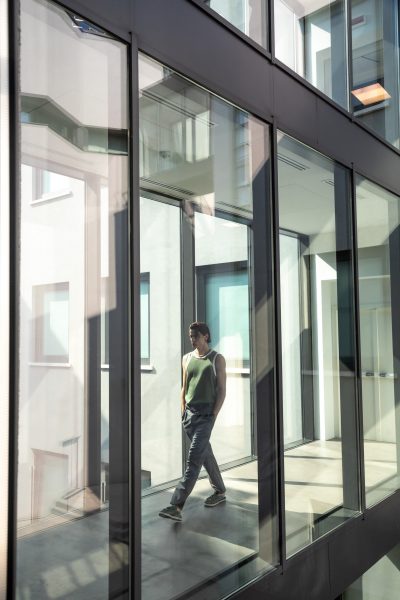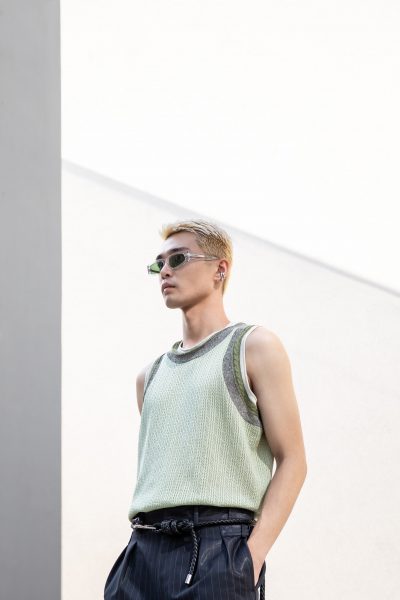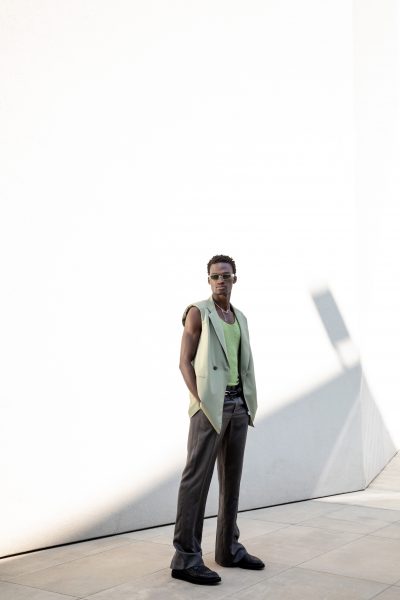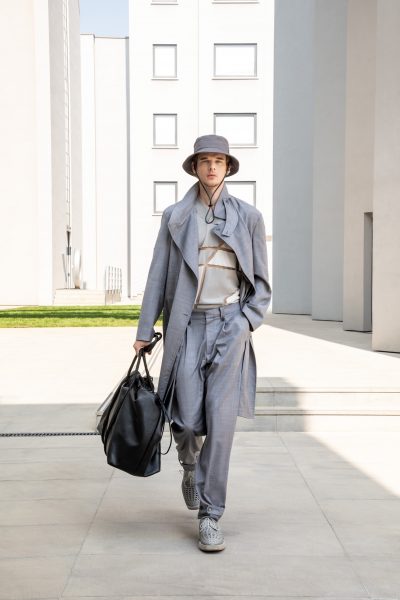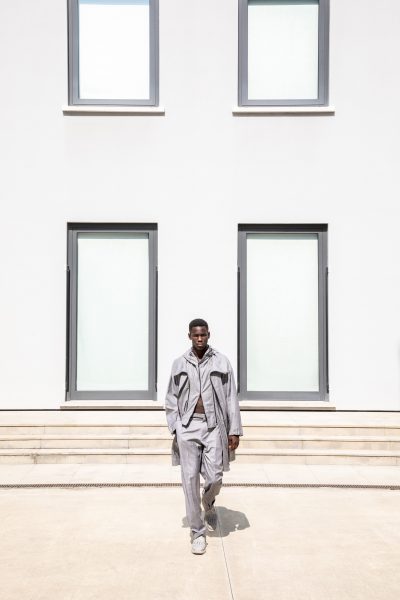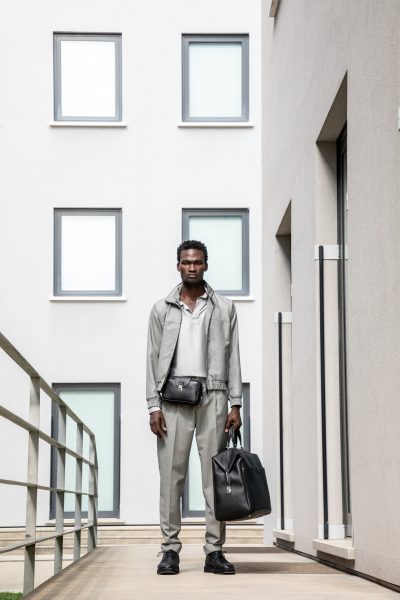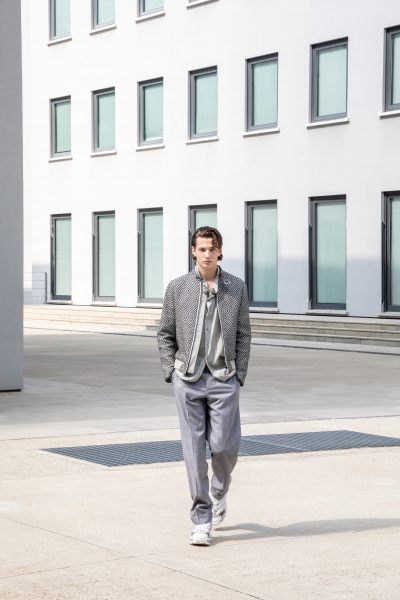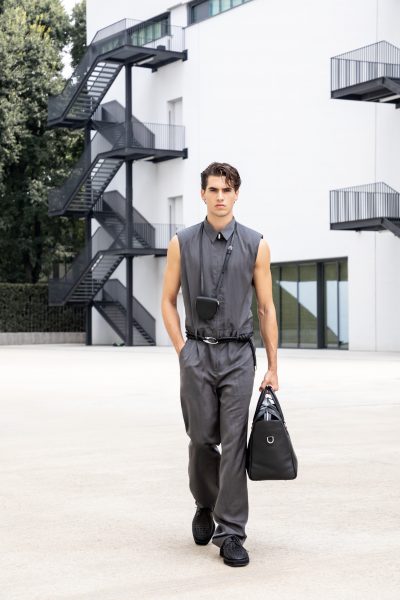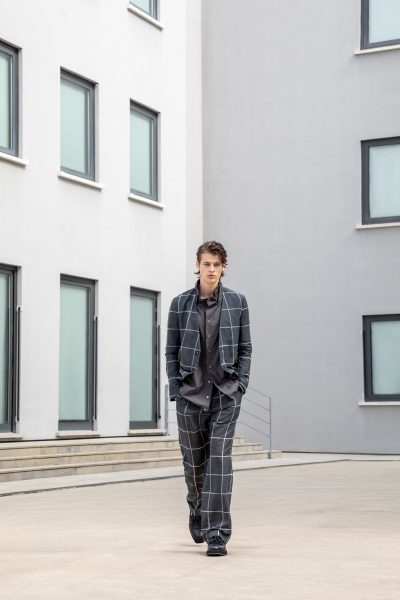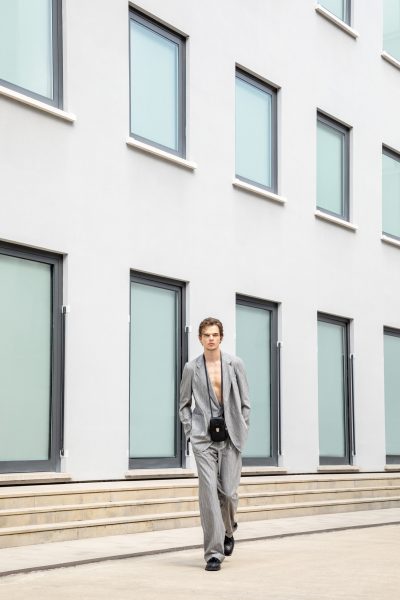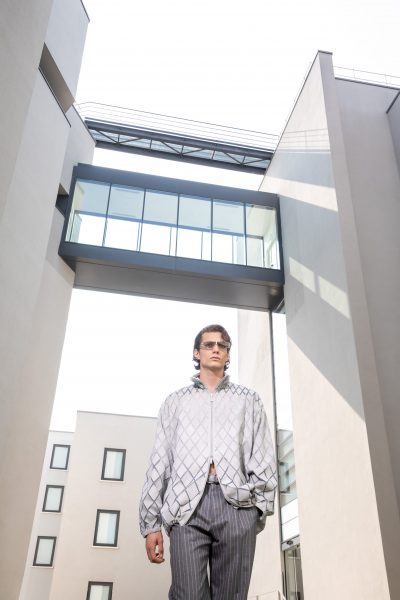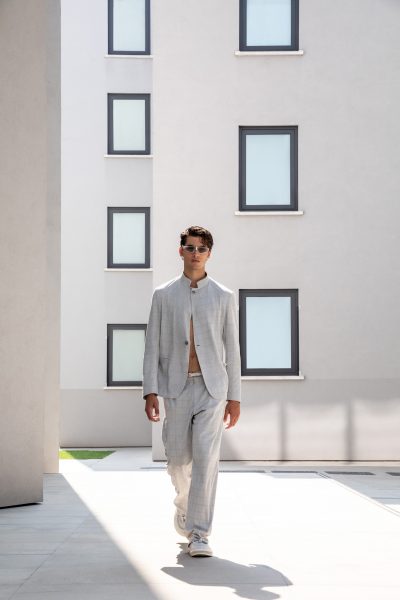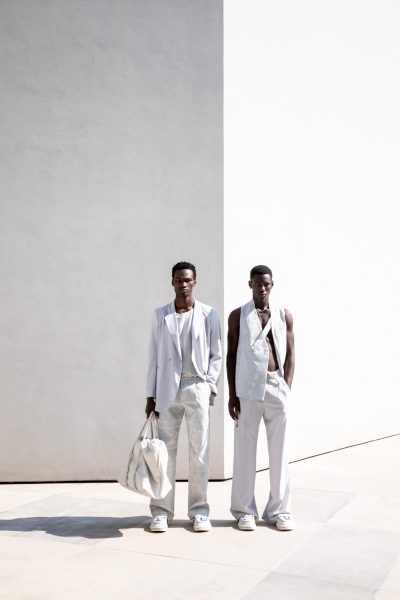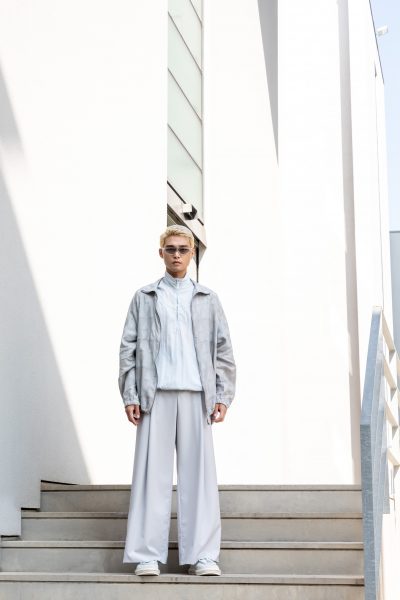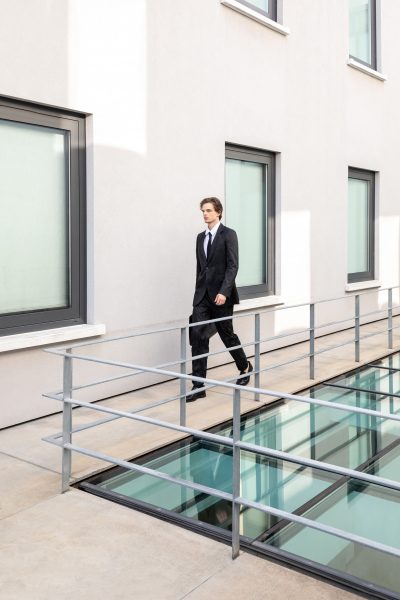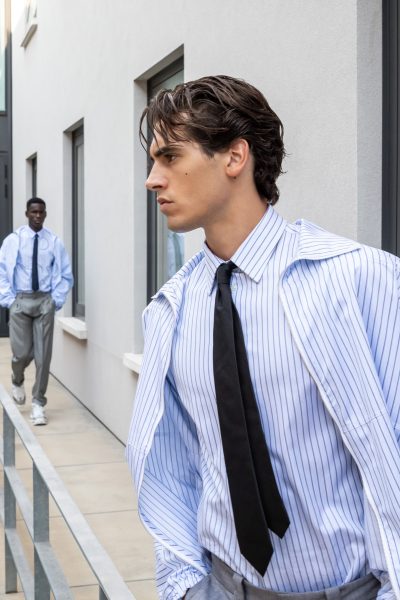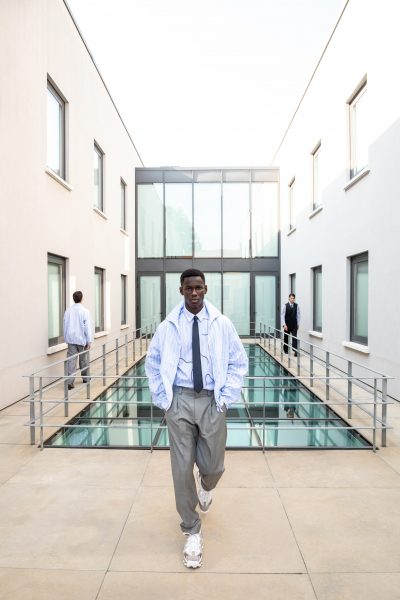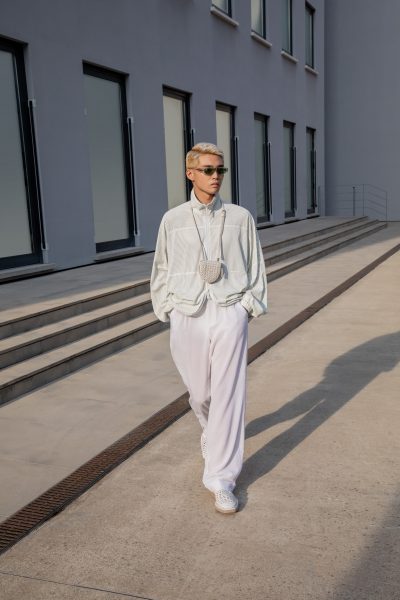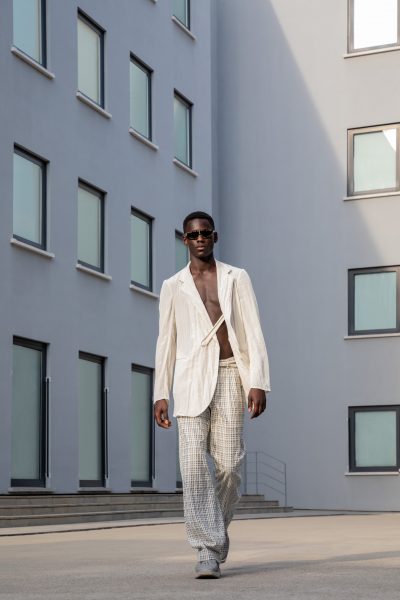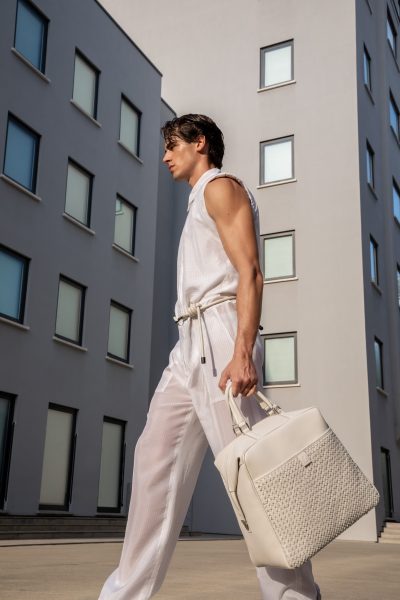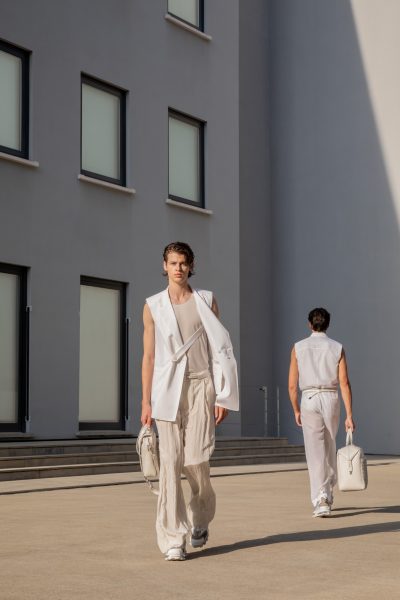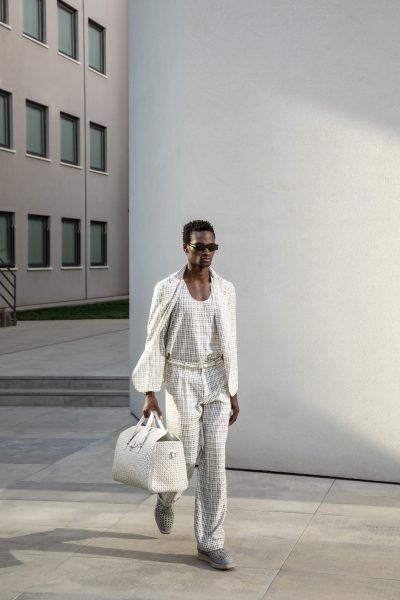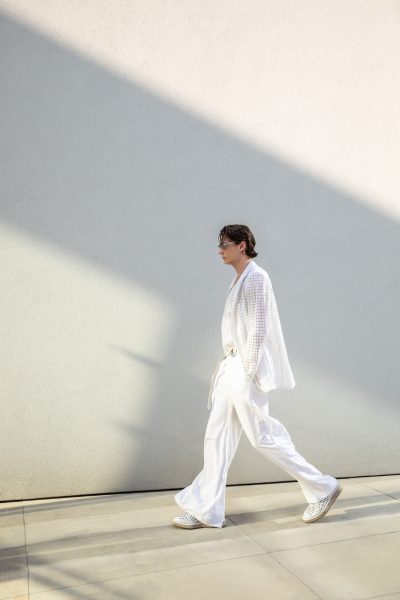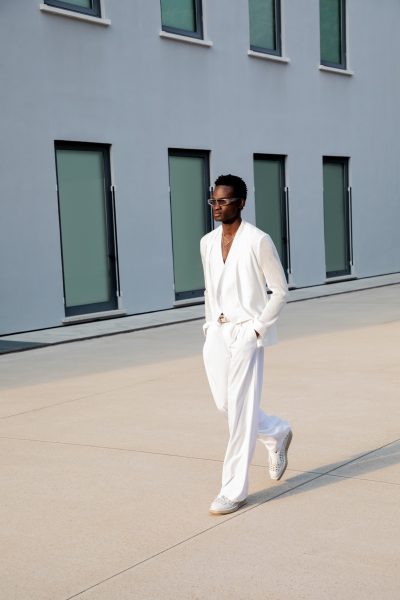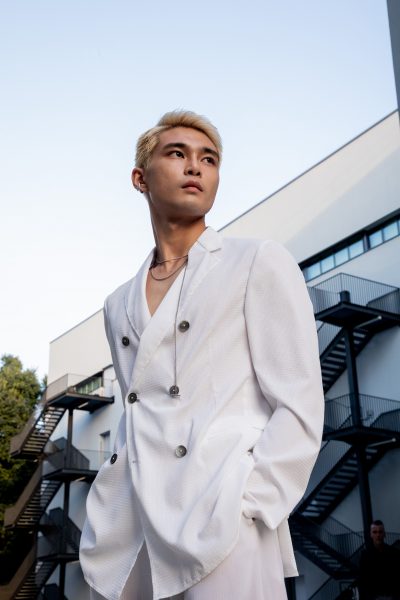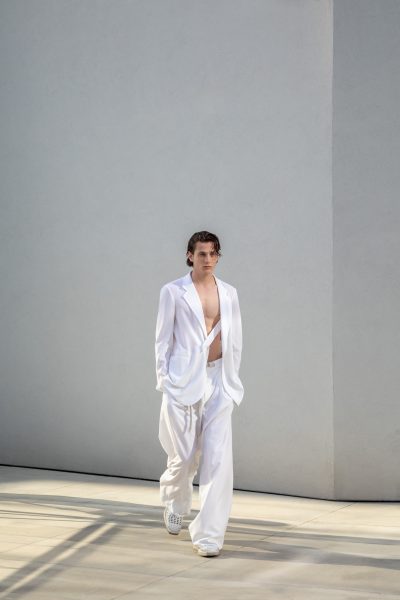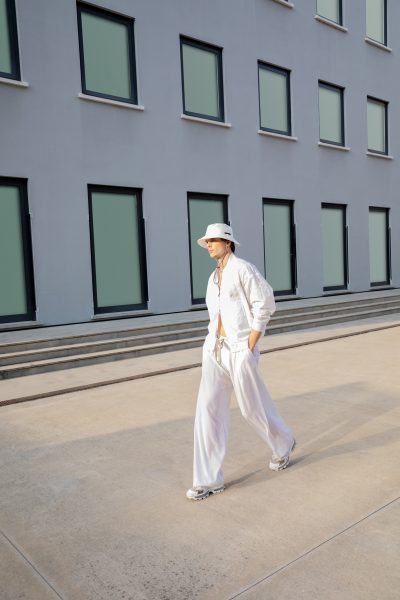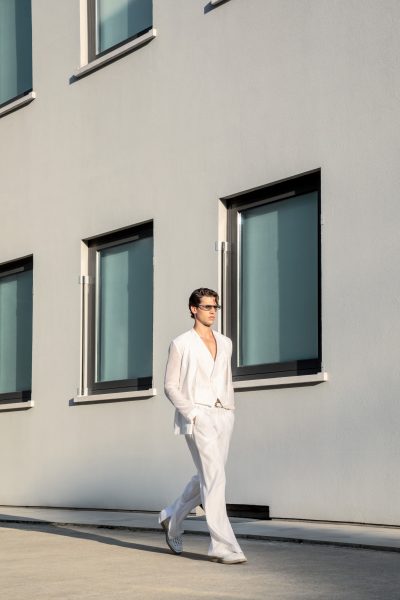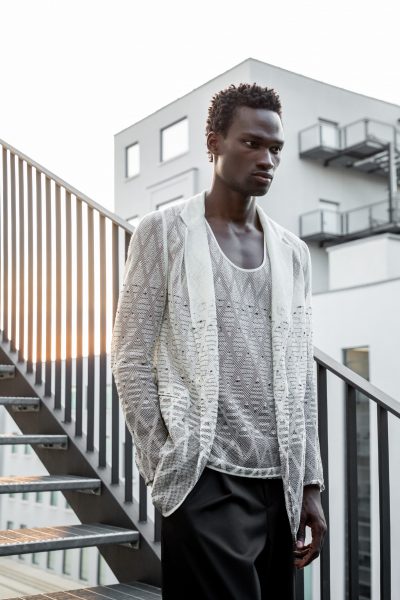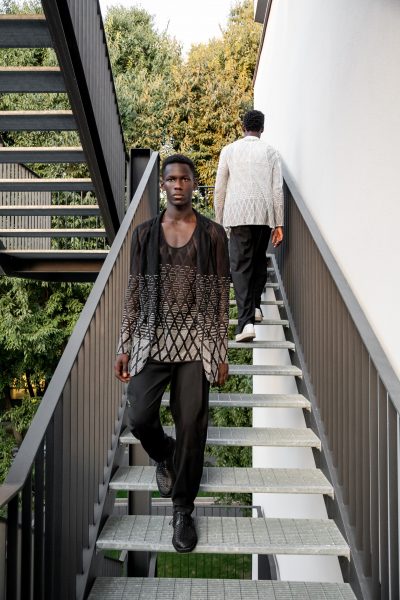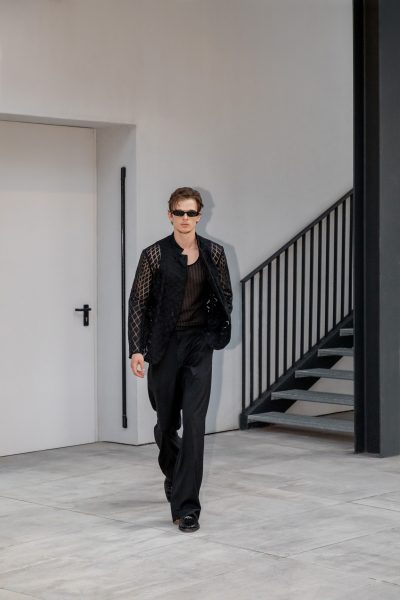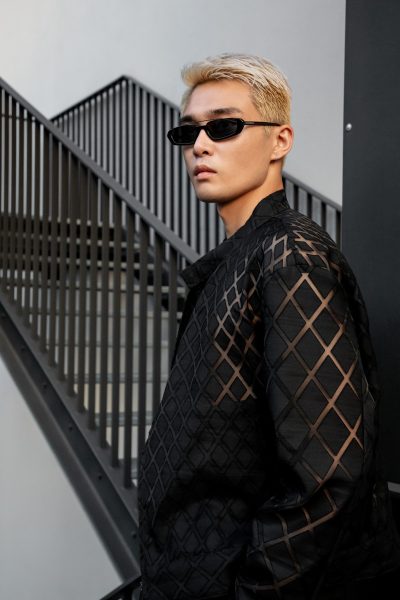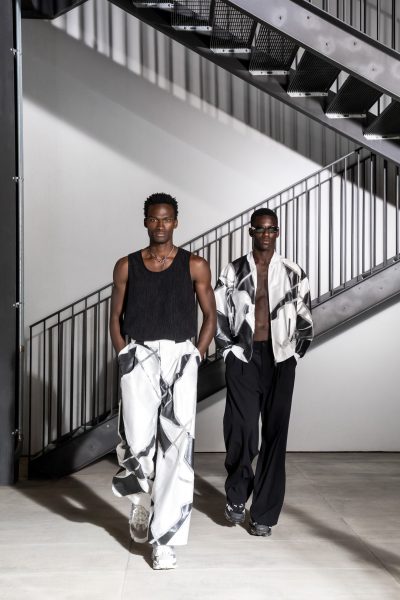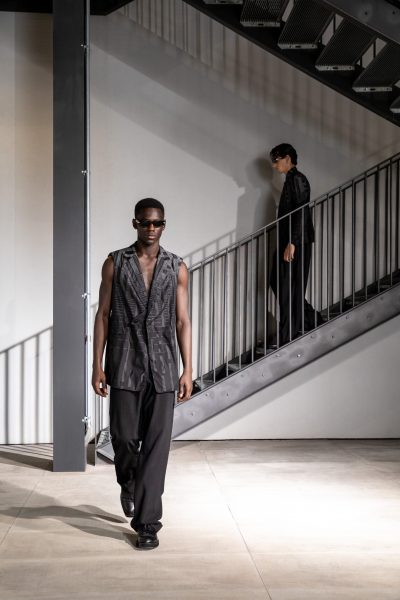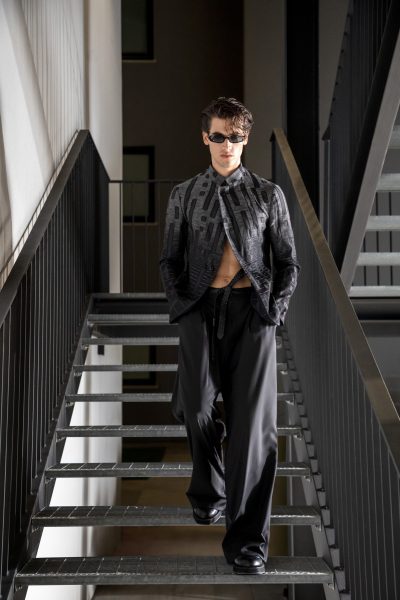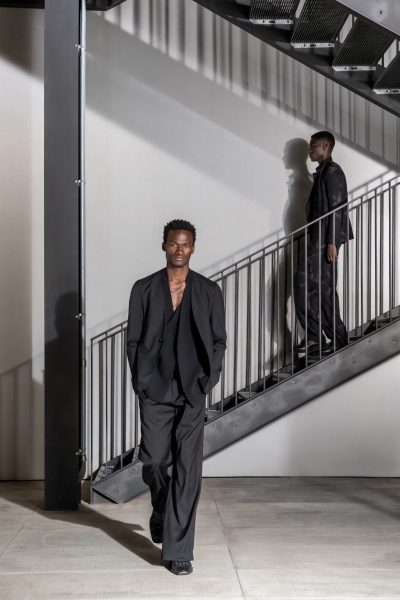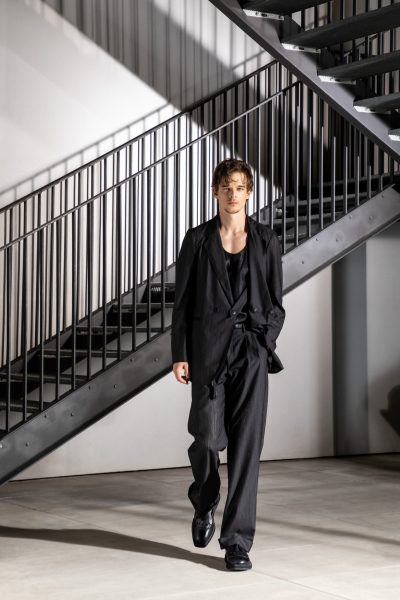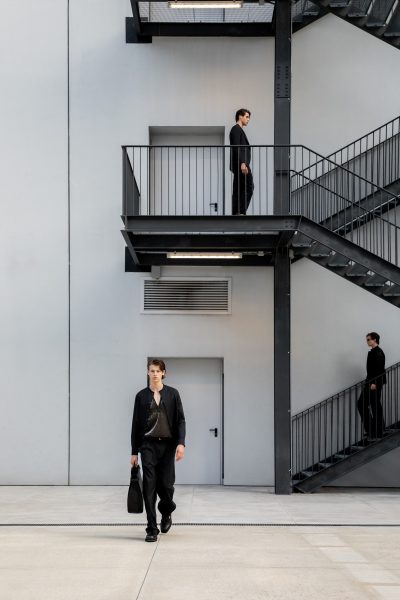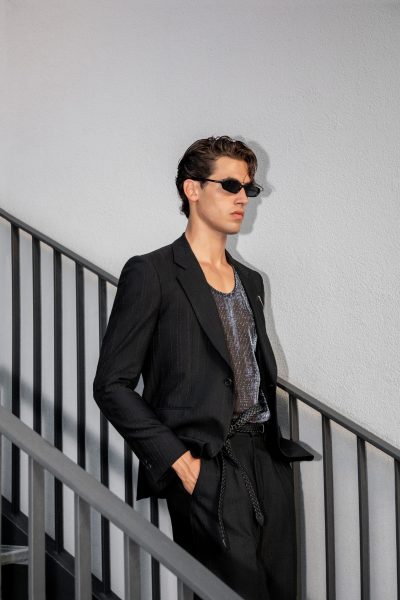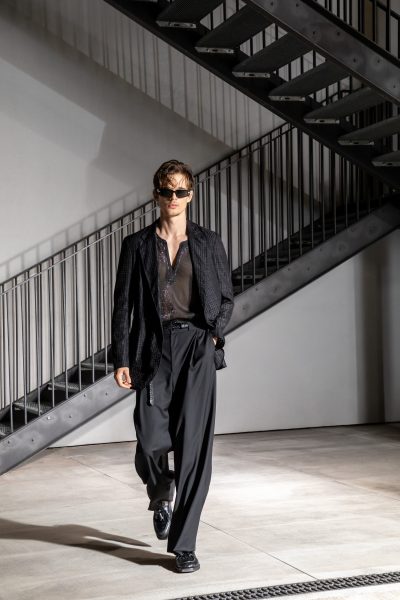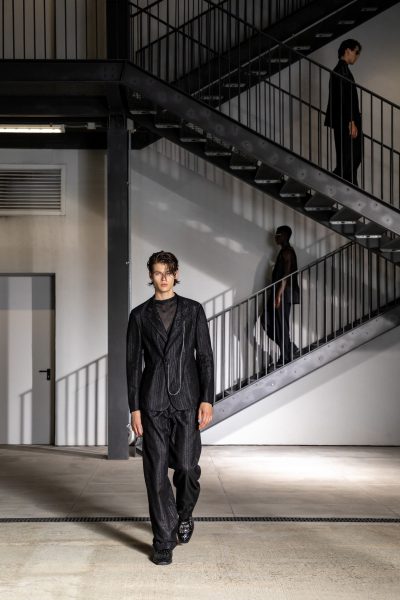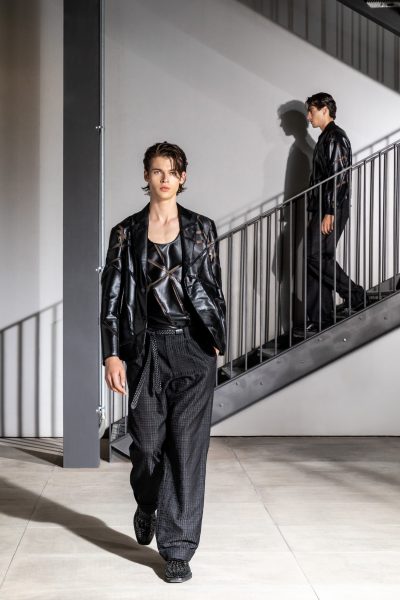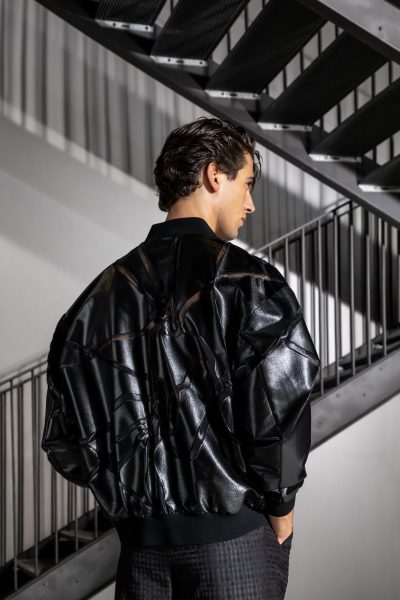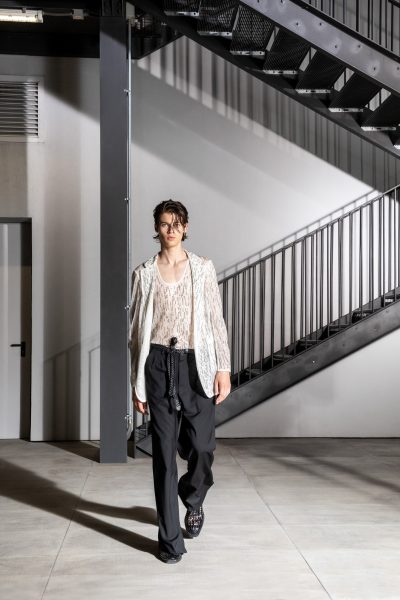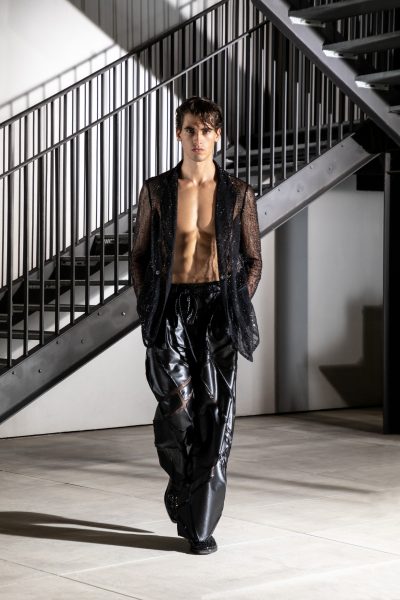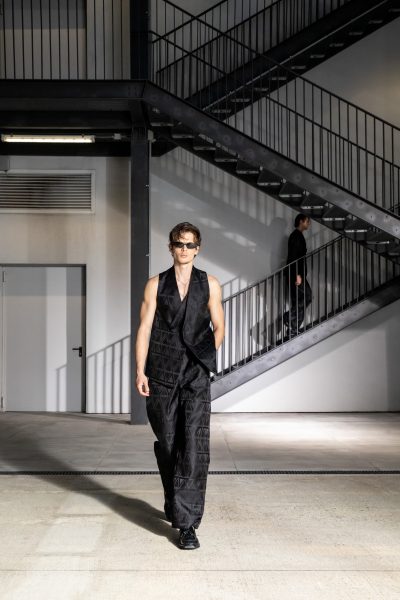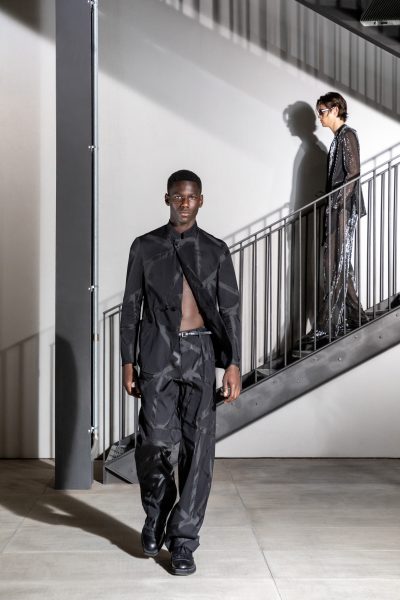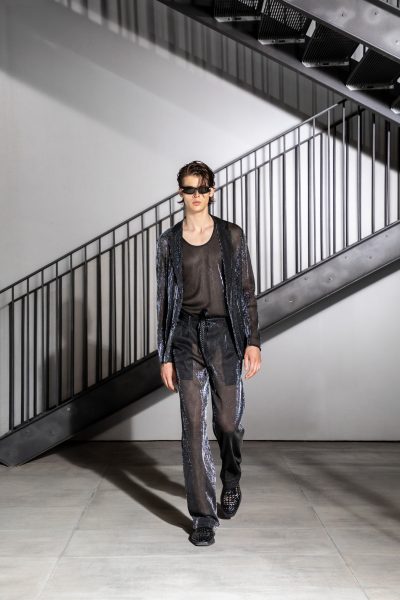 Made for the current climate with an emphasis on relaxedness and casualty, bulky suits are now stripped of lining, becoming lighter than ever. Breaking the rule of wearing a suit, the gilet is worn on its own as a dressed-down alternative to the formality. Athletic pieces such as suede windbreakers and bomber jackets take over workwear wardrobe and are done in restrainedness, allowing the interplay between classiness and modernity. Elsewhere, jackets are updated with an elongated cut following the bust and free of lapels like a cardigan. All these are splashed in calm and subtle palette encompassing beige, grey, almond, white and light blue.
This season, the re-imagined classic footwear styles call to mind summer vacation that we have been missing. Warm weather staple espadrilles are given an artisanal twist in woven pattern, giving the barely-there colour a decent visual impact — while matching sheer tank top and feather-light pants for style and ease. Classic moccasins are injected with a dose of peppiness in mint green and Derby shoes are treated in laser cut for that extra breathability.
Check out the collection here.