From the wormhole that calls to mind Interstellar and gateway to the show venue evoking the Capitol from The Hunger Games to the light tunnel that reminds us of Scream by Michael Jackson and Janet Jackson, Salvatore Ferragamo's Autumn/Winter 2021 presentation is arguably the most conceptual show ever by Paul Andrew.
Drawing inspiration from science fiction and the house's heritage technical innovation, Paul Andrew's latest vision sees the present through a prism of the future, subverting the traditional codes for 21st-century tropes of uniform, be it business, military, evening or sporting. "Pre-millennial sci-fi classics Gattaca, Until The End Of The World, and The Matrix were all cinematic influences – past imaginings of the future that have shaped today. For this 'Future Positive' collection I imagined the standard contours of today's uniforms as fossilised remnants of a long-forgotten past, freed of all associations of class, colour or creed," shared the Italian brand's creative director.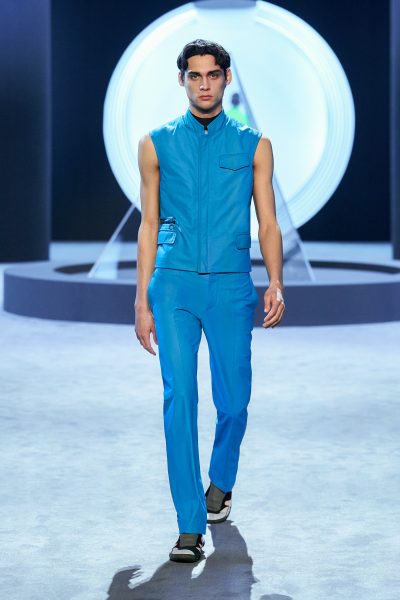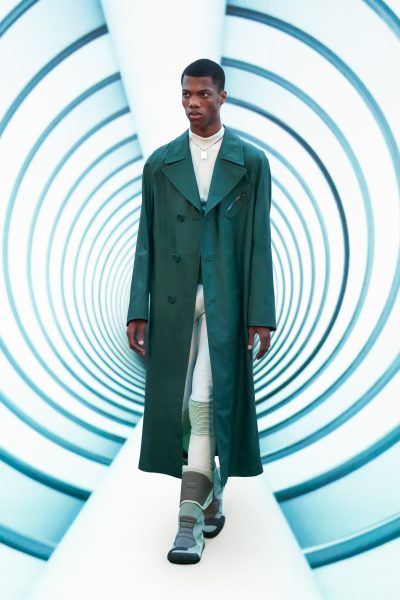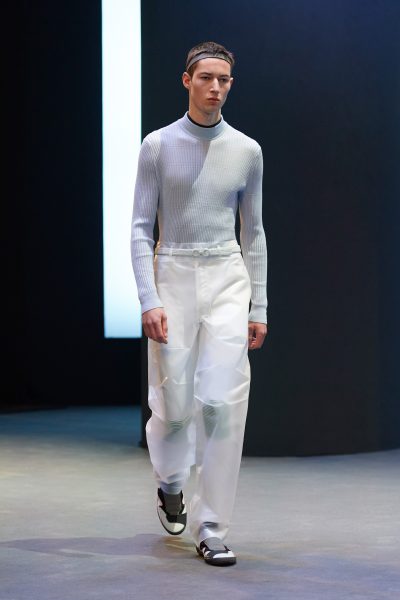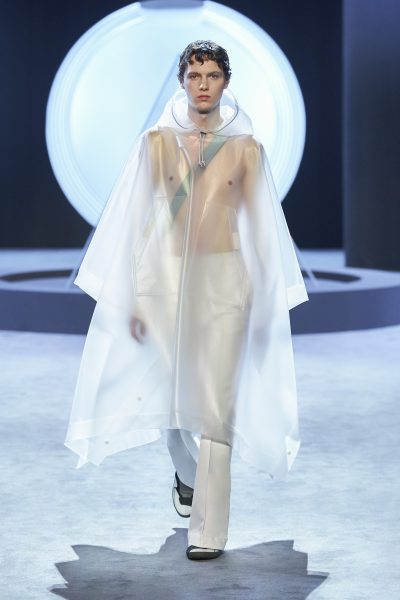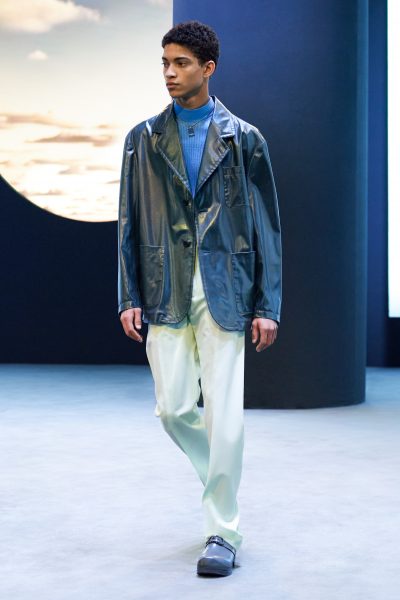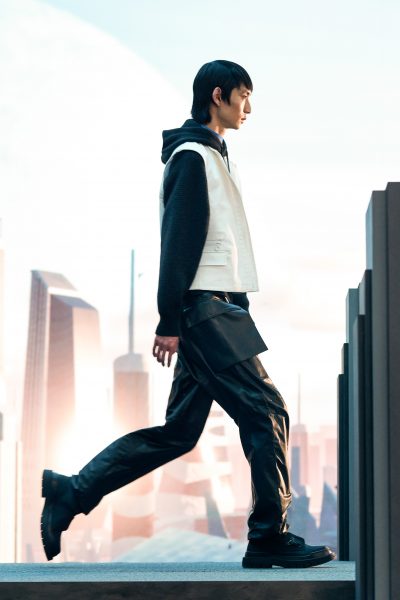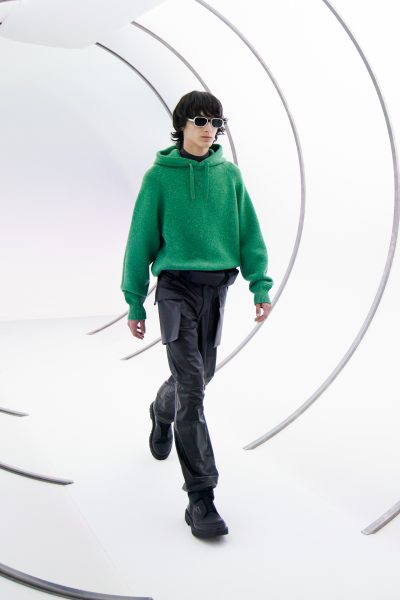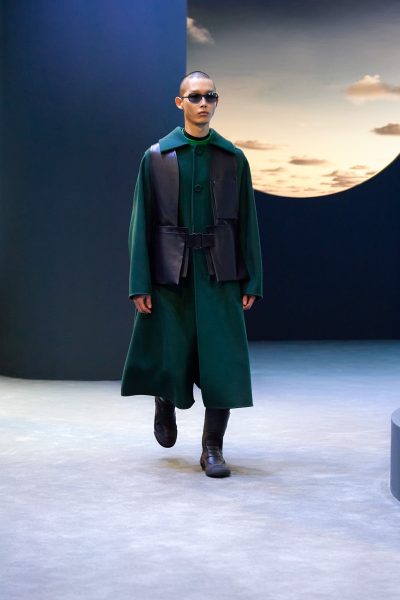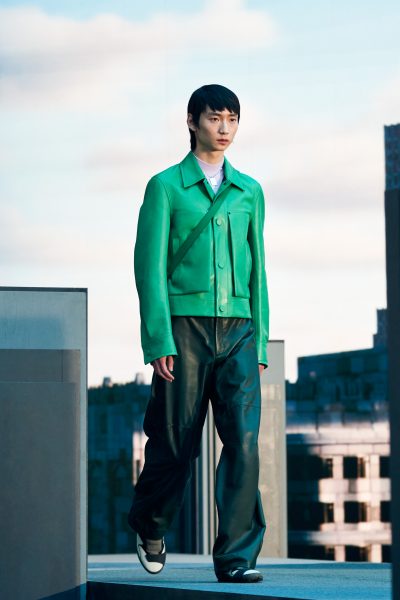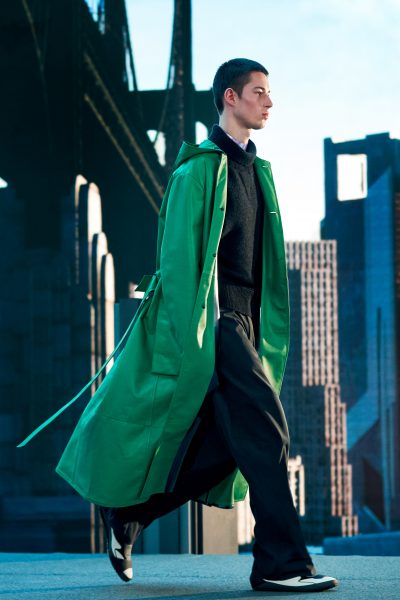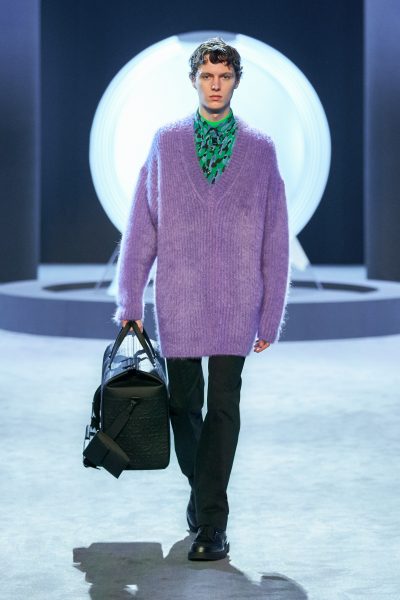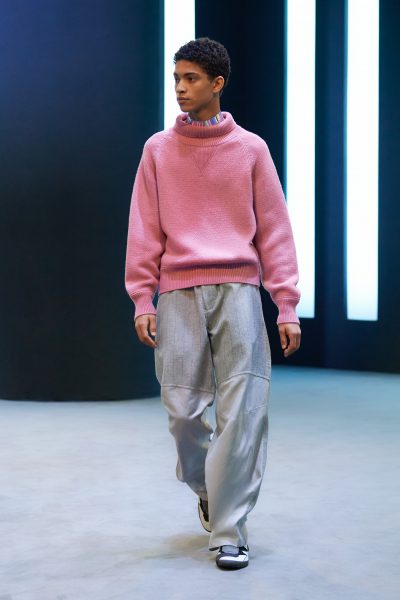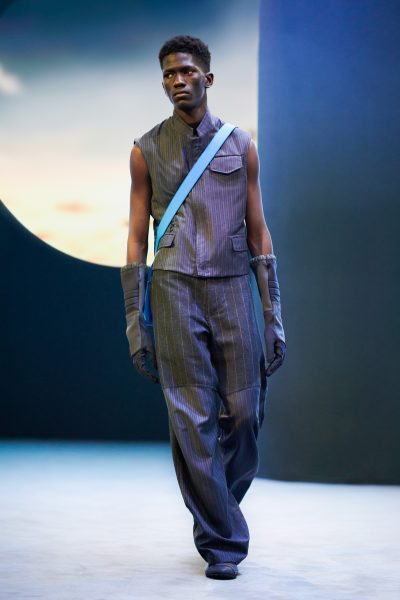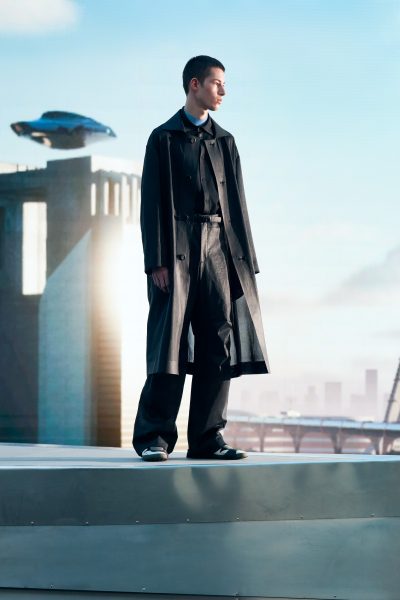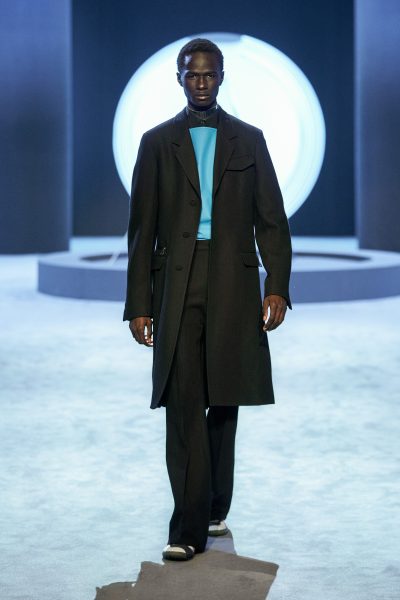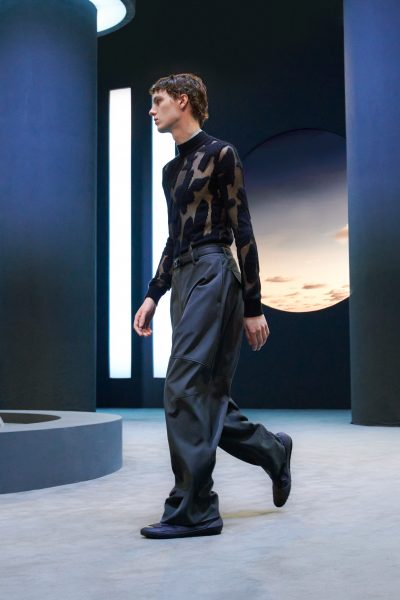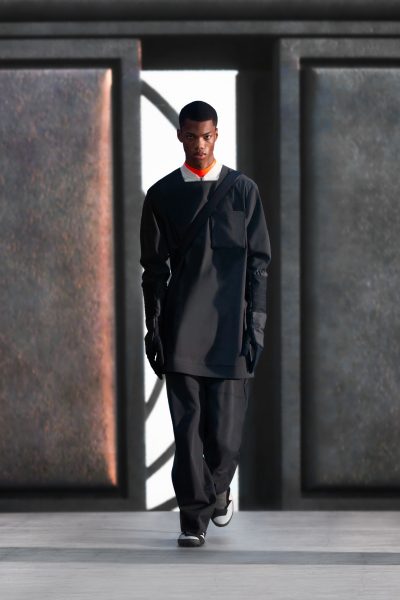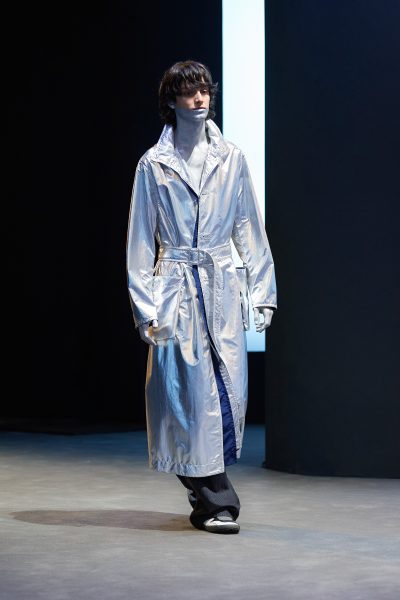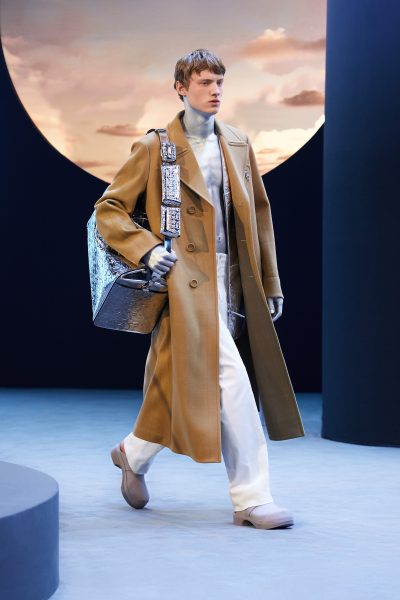 The result? A collection imbued with athletics and technicality, crafted with an emphasis on cleanliness and casualty. Bubbling with optimism, the "Future Positive" collection is painted with colours from a bright palette including sky blue, green, lavender and pink. Reinterpreting utilitarian style, fatigue jacket is crafted in black leather, lending a cool edge to the sophisticated pairing of light blue mock neck top and cream trousers. Button-down shirt is designed with a fashion-forward approach in abstract future camouflage and gets jazzed up with lavender mohair knitwear. Creating his own rendition of spaceship costume, emerald green overcoat is coupled with a leather vest and space-biker boots.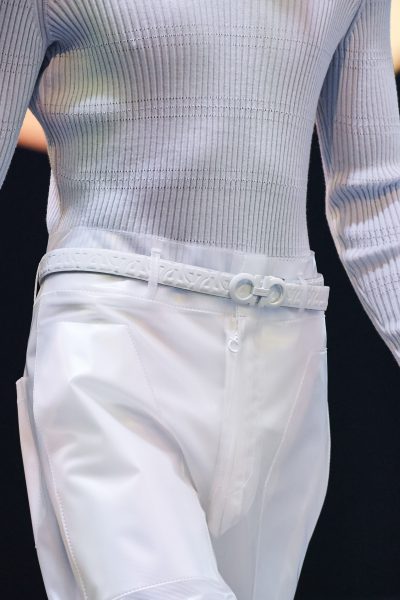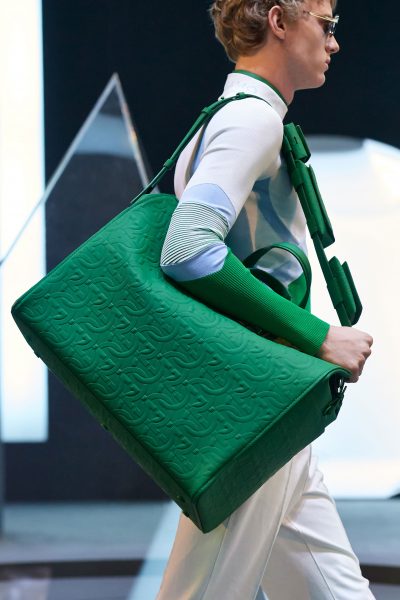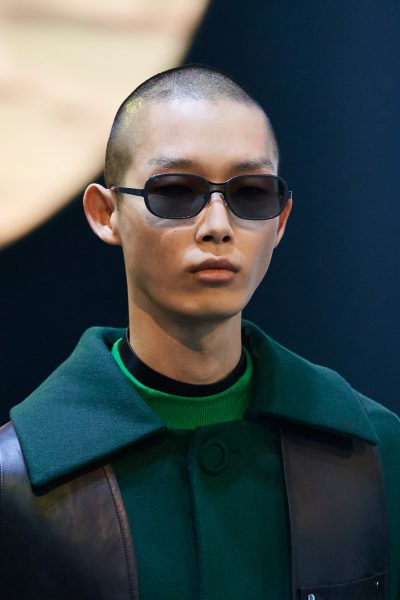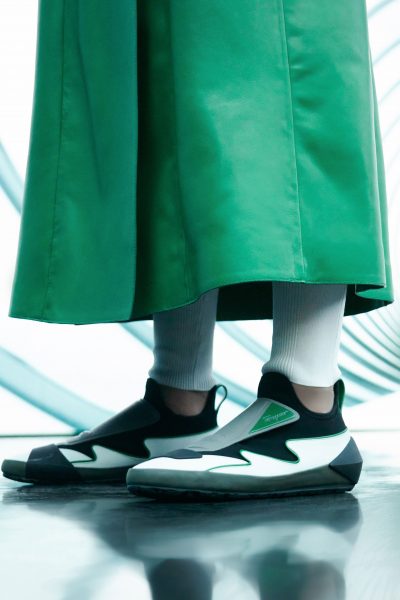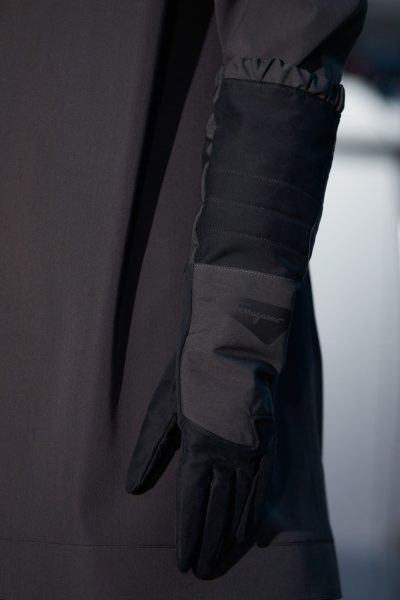 Another newly minted star is none other than the scuba sock sneaker rendered in monochrome with graphic accent, giving the space-inspired collection a kick of street style impact. Iconic gancini insignia also gets a futuristic update in new silhouette as a travel bag, decorated with rubberised leather in silver finishing. The Trifolio Bag, on the other hand, is reintroduced in a sleek and deconstructed outlook for that extra "indomitable" feel.
As part of the sustainable fashion force, Paul Andrew deploys environmentally-friendly materials to reduce the impact of production like wood from certified responsibly managed forestry, recycled pre-consumer TPU rubber, recycled PET, and polyurethane and metal-free leather tanned with plant-based materials.