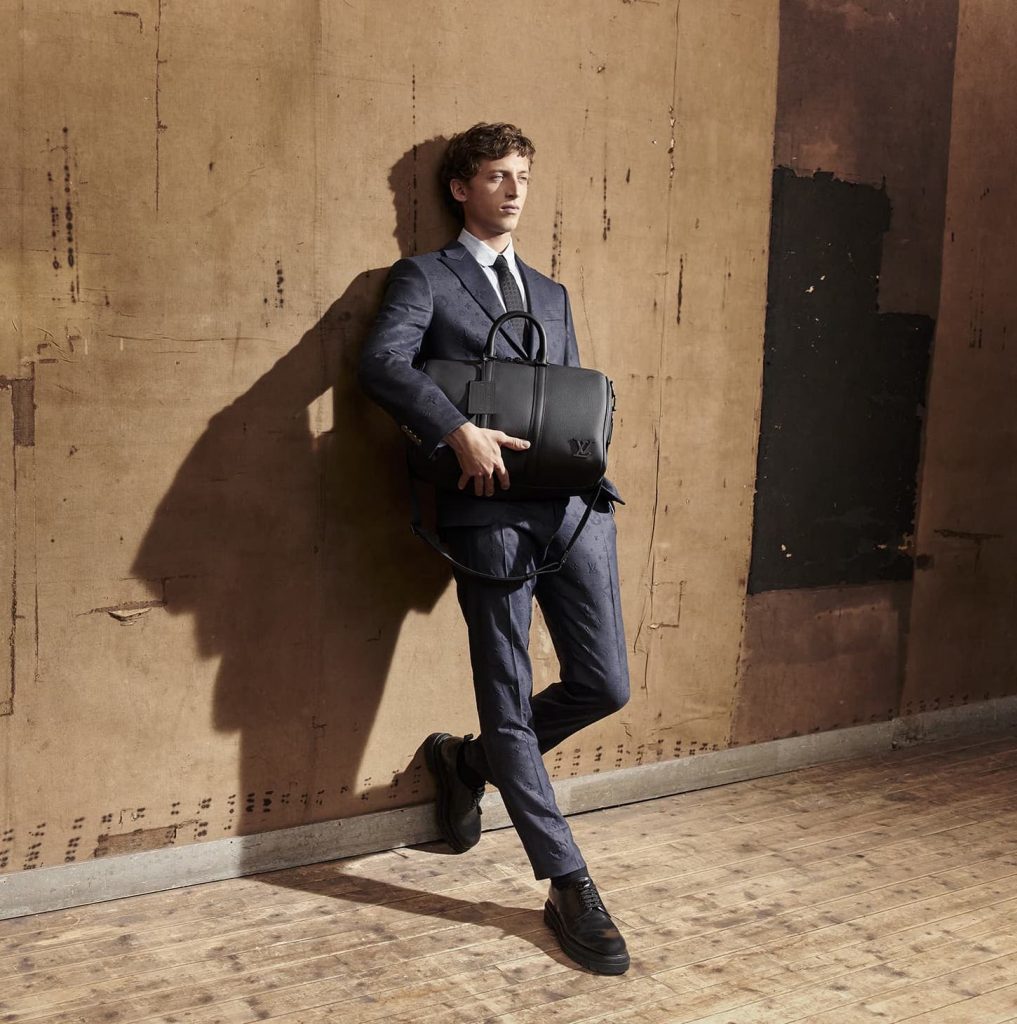 First, there is the New Classics. Then, there is the New Formals. And now, there is the Aerogram collection.
Continuing its mission to accommodate to modern businessmen, the latest Louis Vuitton all men's leather line from Virgil Abloh takes a subtle route – especially designed for those who appreciate the understated elegance. Instead of the obvious approach, Abloh ditches the Maison's monogram and offers a discreet signature collection consisted of masculine, classic and timeless pieces.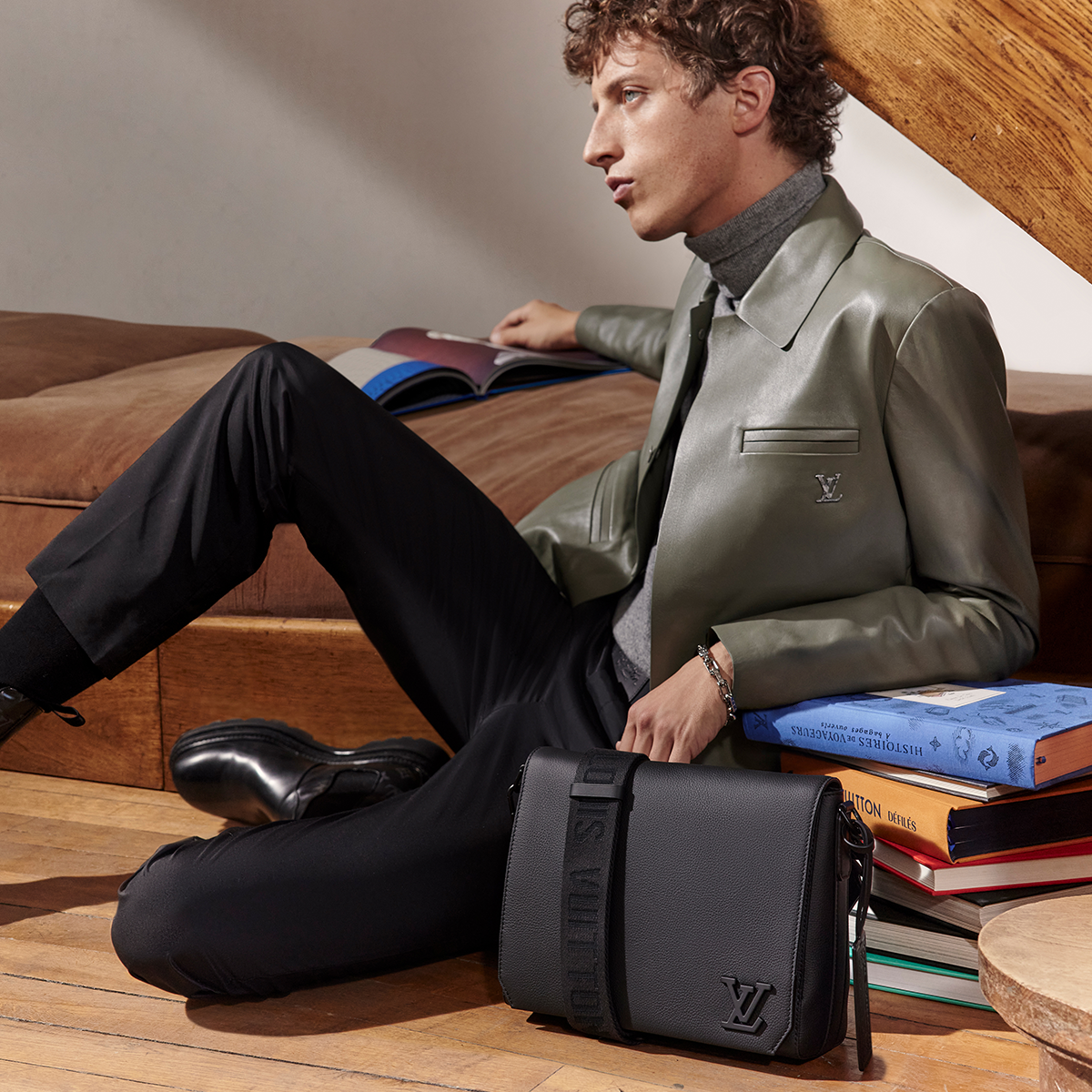 Inspired by its namesake airmail tradition, the LV Aerogram collection embodies the emblematic Louis Vuitton Art of Travel where all the pieces in the series use specially crafted grainy calfskin black leather, which is known to be firm yet soft, supple and lightweight making it ideal for everyday use. In order to create a connection between tradition and newness, the pieces such as the Messenger, Keepall, backpack, bumbag, zipped pochette and tote bag feature well-defined, almost architectural lines, with skewed edges and traditional detailing. The bags also feature signature details like fabric handles that resemble those found within Louis Vuitton's historic chests and embossed leather luggage tags while maintaining an elegant, contemporary and understated appearance.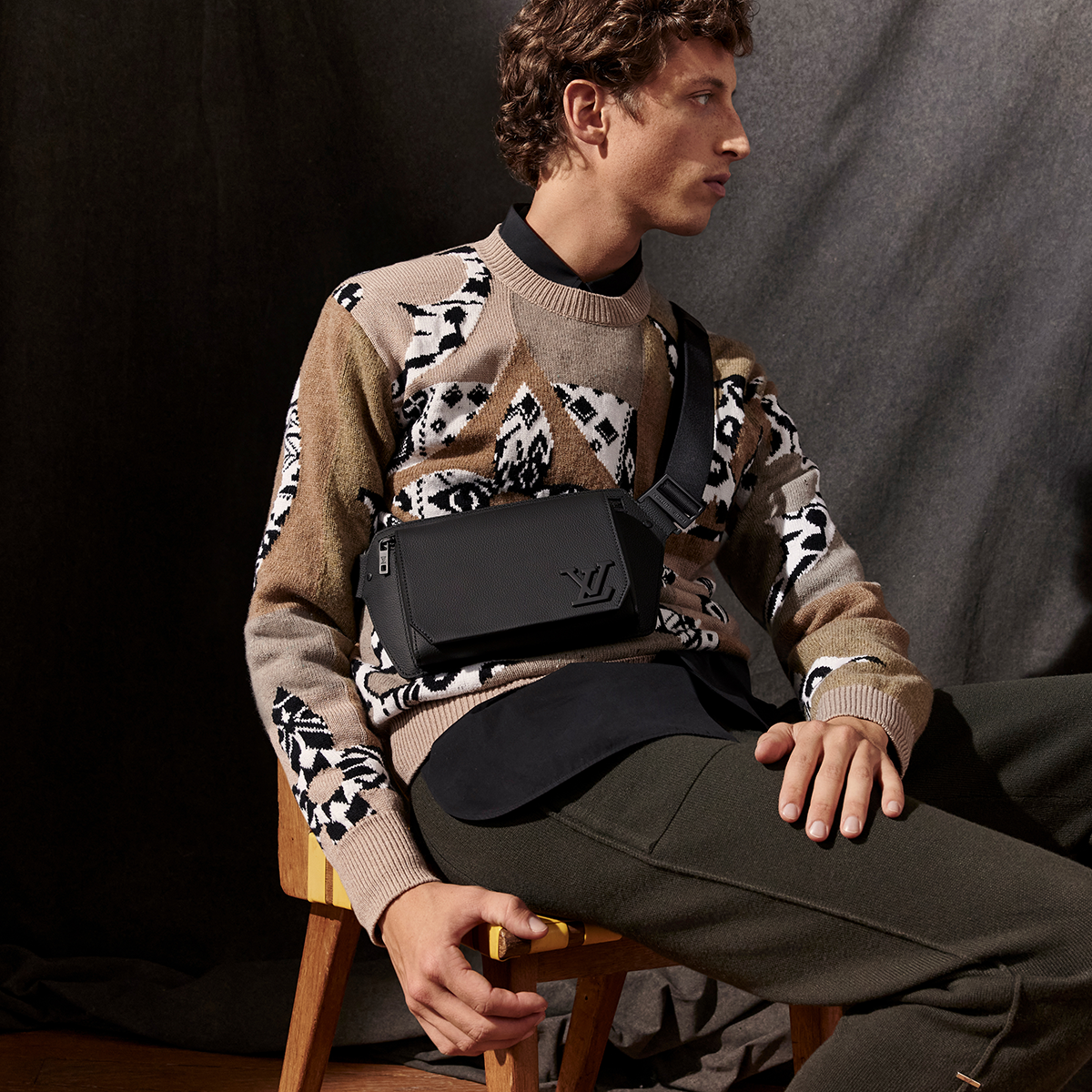 To make it noticeably distinctive, each and every one of them carries a discreet LV signature in matte black metal and folded corners inspired by the cut of aerogramme envelope on certain design. In the spirit of the Maison, the pieces bearing the Louis Vuitton signed Jacquard textile straps are inspired by the original trunks' inside straps and also features a customisable label tag that can be hot stamped.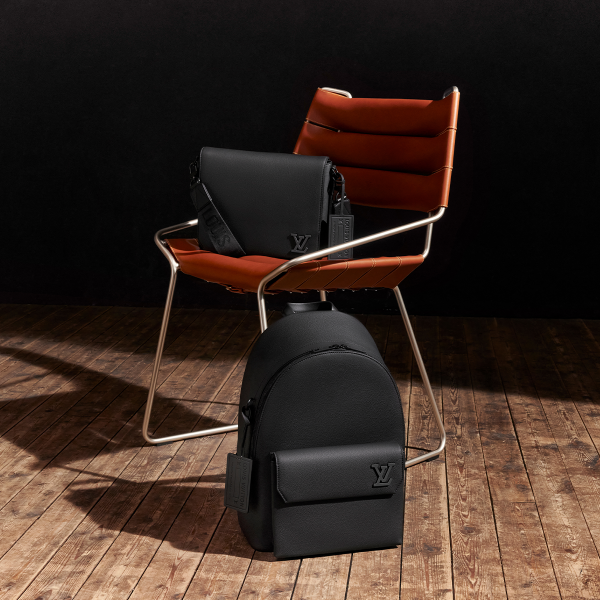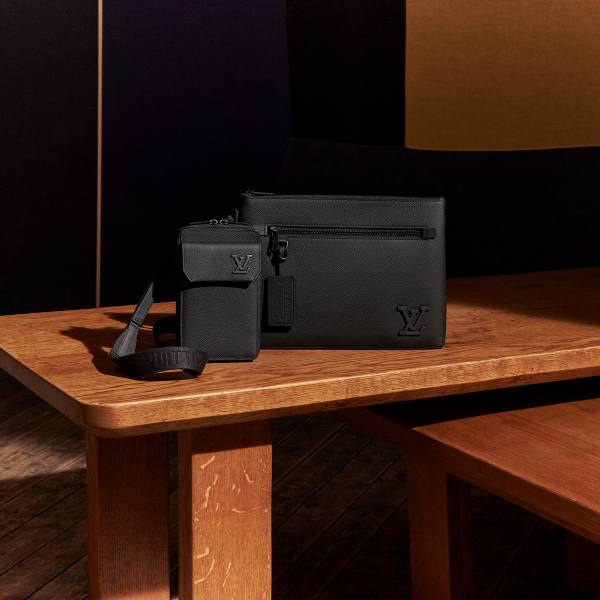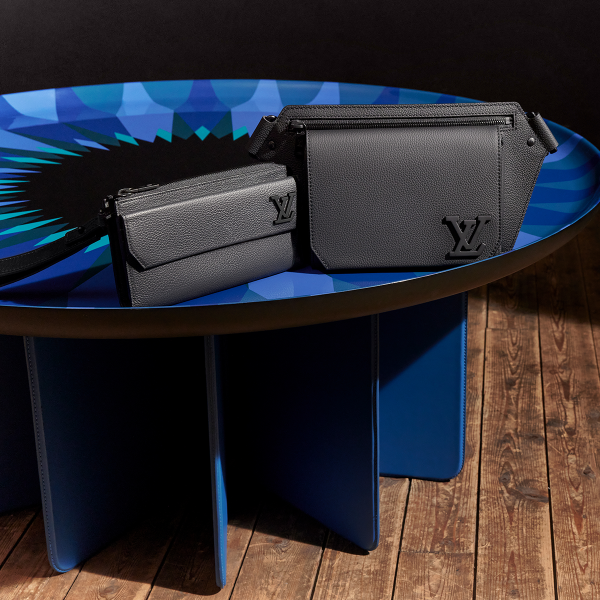 For more info, visit louisvuitton.com