Karl Lagerfeld's deep affinity for beautiful architectures and films is hardly a secret. And his eponymous label shines light on that for its latest Autumn 2021 collection.
Taking inspiration from three of Lagerfeld's favourite movies: Grand Hotel, The Cabinet of Dr. Caligari and Babylon Berlin, all set in the 1920s and 1930s, combined with contemporary deco design and artisanal details, the collection serves up what only the brand could: a potent cocktail of timeless pieces that paid homage to the late designer's film fetish and personal style while also moving with the current fashion conversation.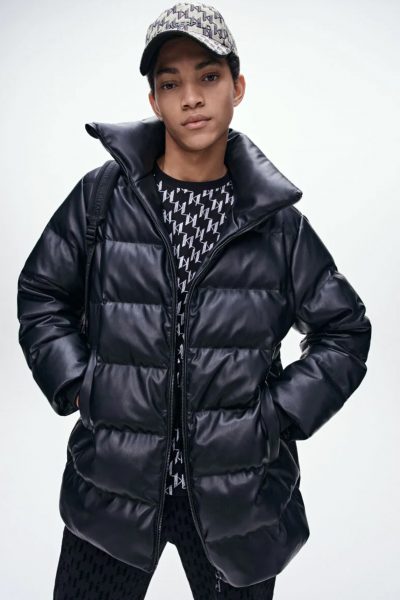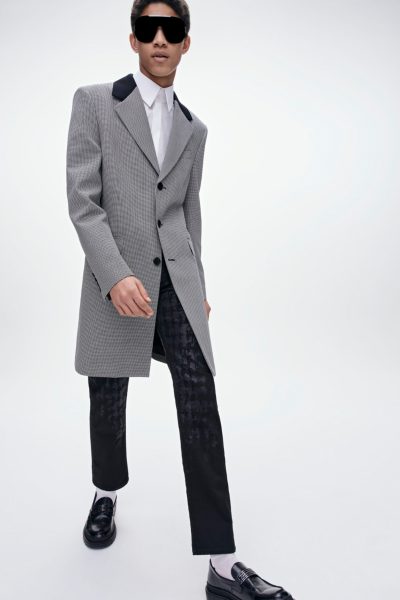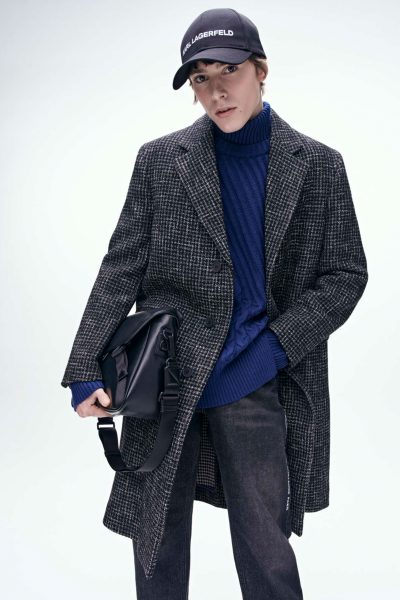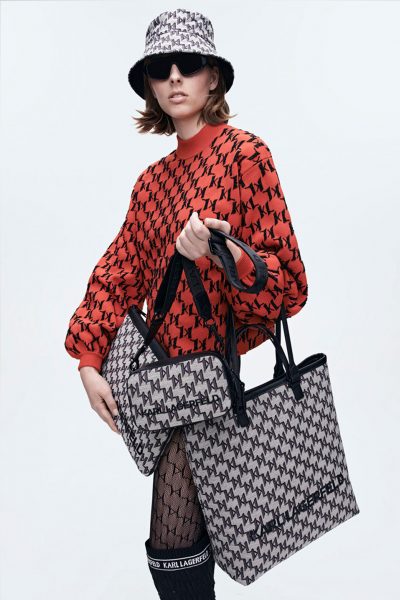 Inspired by the bold elements of 1930s costume design, the design team rendered a selection of assortment that runs the gamut from premium athleisure and streetwear pieces to smart separates. Continuing blurring the gender line, the collection also offers a range of gender fluid pieces that contain splashes of textures and colours. Designs further embrace Lagerfeld's iconic styles and silhouettes with key items including the ever-present, crisp white shirt and an elegant, white balloon-sleeve tunic with a contrasting silk necktie made from sustainably sourced organic cotton. It also includes two pairs of unisex jeans, representing a wardrobe staple that the late designer wore on a regular basis.
At a time where monograms and logos are having a major fashion moment now, this season also sees the introduction of the house's new monogram which uses the letters "K" and "L". The visually compelling stamp is featured on denim, knitwear, premium sweats, outerwear, and bags, which elevate the level of modernity of the pieces. It further embellishes lifestyle items such as hats, scarves, gloves, umbrellas, homewear, loungewear, socks, and travel accessories.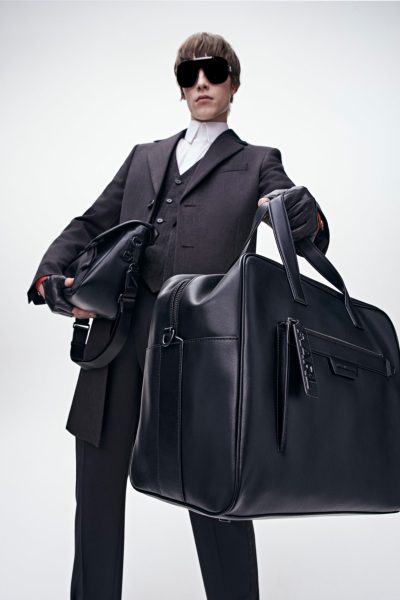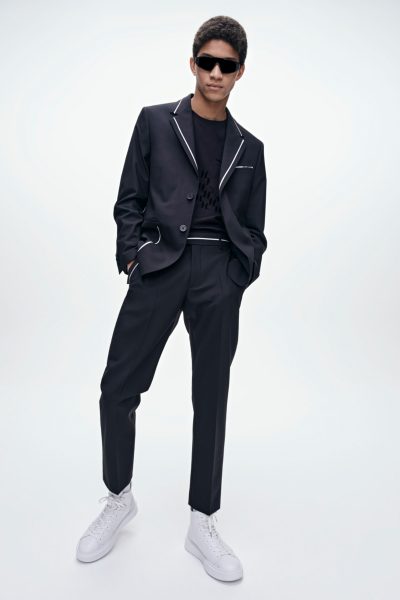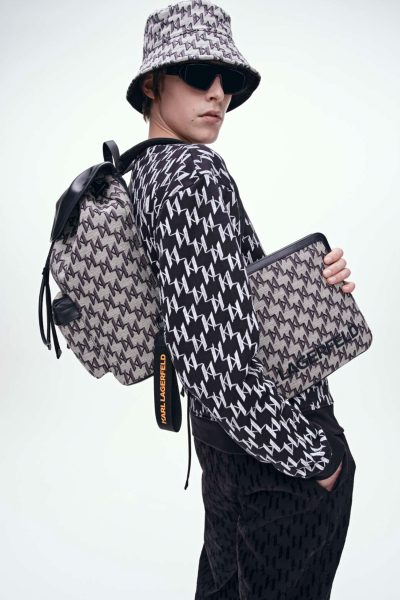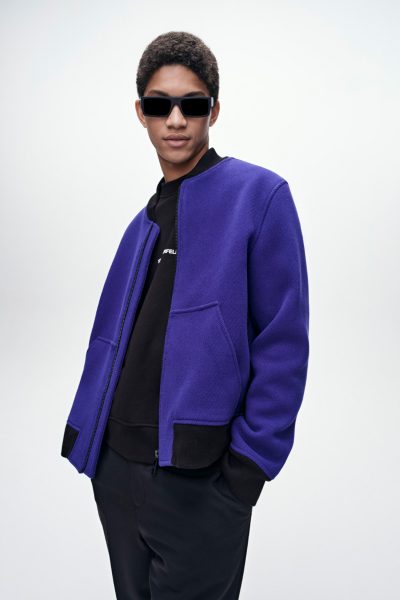 Other highlights consist of the latest Rue Saint-Guillaume accessories range that apply a more technical, streetwear approach to the design, including briefcase, crossbody and camera bag in different styles and sizes, to offer an ideal solution for everyday city life. Incorporating the sustainable element into the collection, the items are made from recycled nylon while bearing a unique pattern that plays with the brand's lettering to create a print reminiscent of camouflage.
Without neglecting the KARL LAGERFELD's tongue-in-cheek charms, this collection is reimagined with new silhouettes and modern fabrics, as a tribute to Lagerfeld's resounding creativity.
This story first appeared in the Dec/Jan 2022 issue of Men's Folio Malaysia.