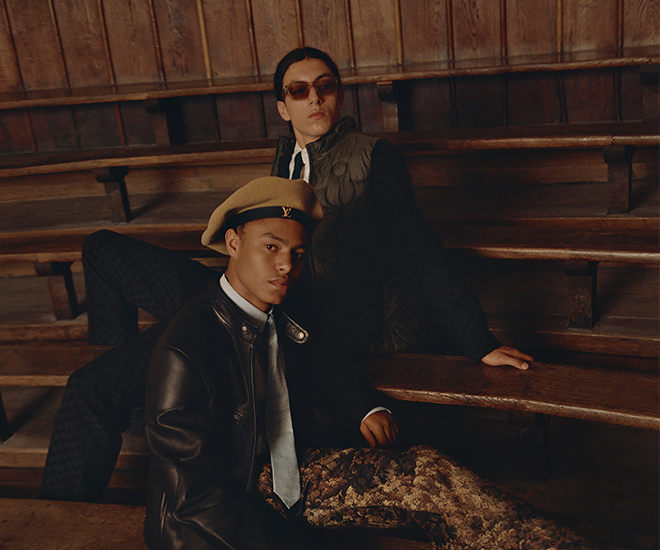 For his Louis Vuitton Pre-Spring/Summer 2021 outing, Virgil Abloh's aesthetic showed a maturation. Deviating from his usual streetwear-influenced designs, the artistic director explores the ins and outs of tailoring, as well as the intersection between the casual and the corporate. It marks a new chapter that aims to transmit "values of diversity, unity and inclusion" through Virgil Abloh's understanding of nuance, which defines as a "term for communicating core humanitarian values through poise, style and grace" where he finds new appreciation for the organism of the pre-collection itself.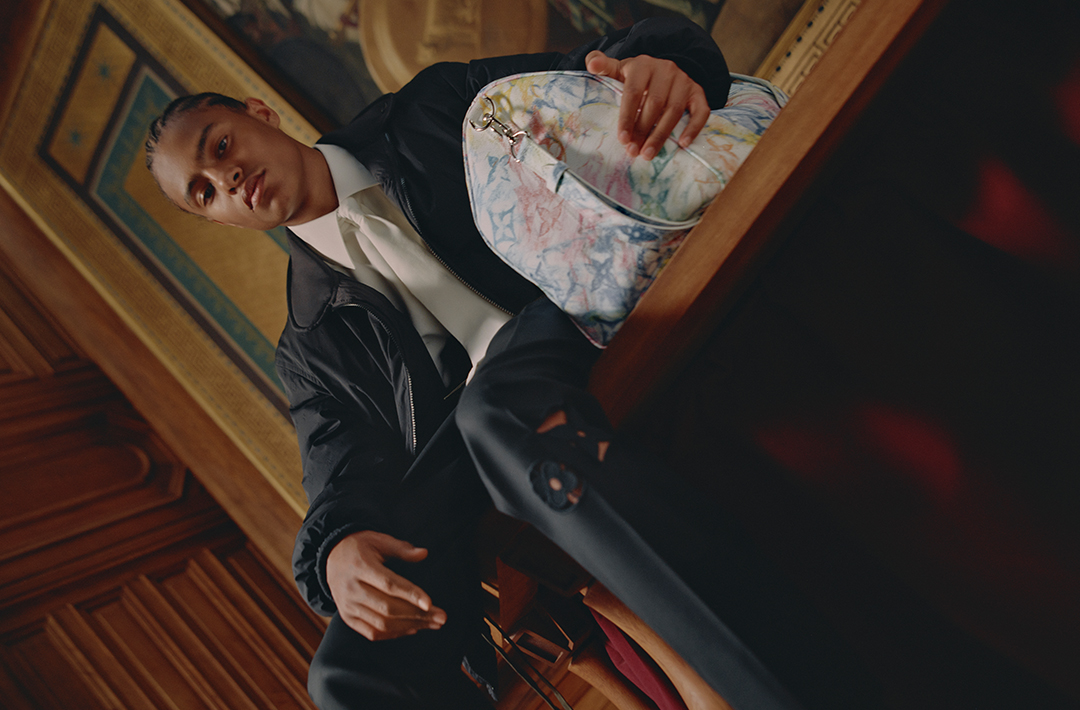 The collection centres around the weather-oriented requirements of daily life, where the clothes are unfussy, meant to translate effortlessly from the runway into existing wardrobes and onto the streets. Fusing formal looks with casual wear, the tailoring came to the fore with subtle colour palette that's perfect for a seamless winter-to-spring transition. Colours on menswear staples, like the outdoor jackets, are decked out in a brown-toned LV camouflage pattern, deep blues dominate formal suits and classic raven-black essentials run throughout.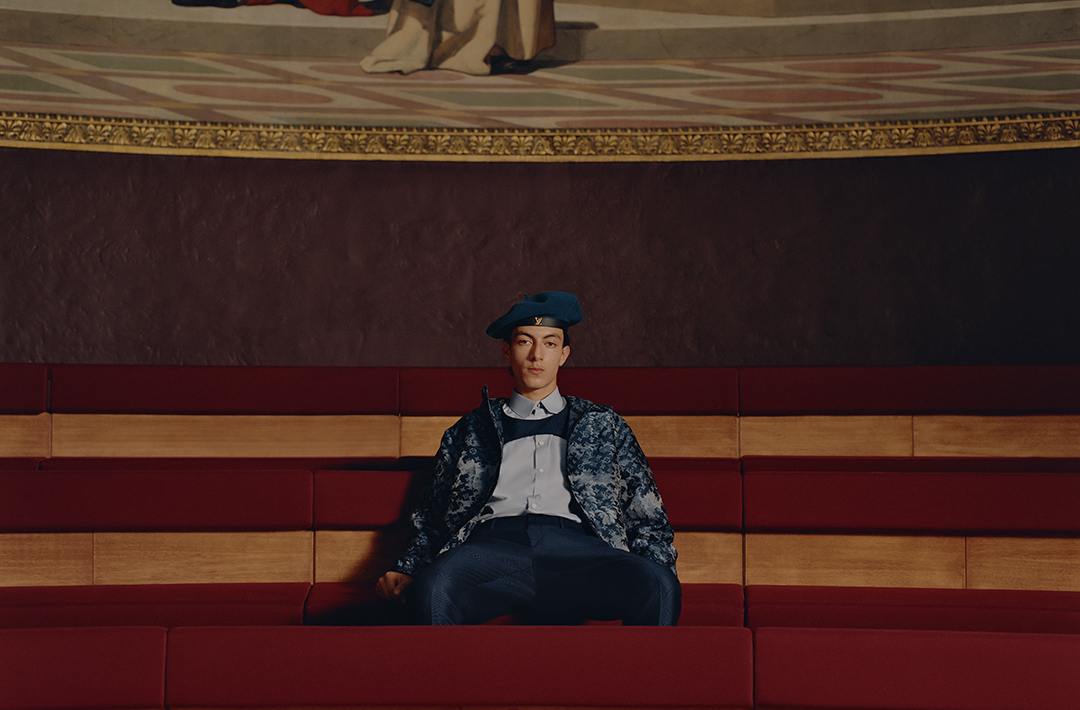 Abloh also takes it up a notch later on in the collection by putting full looks in a multicoloured watercolour take on the LV monogram, delivering everything from shirts, hoodies, and trousers to miniature bags and duffels.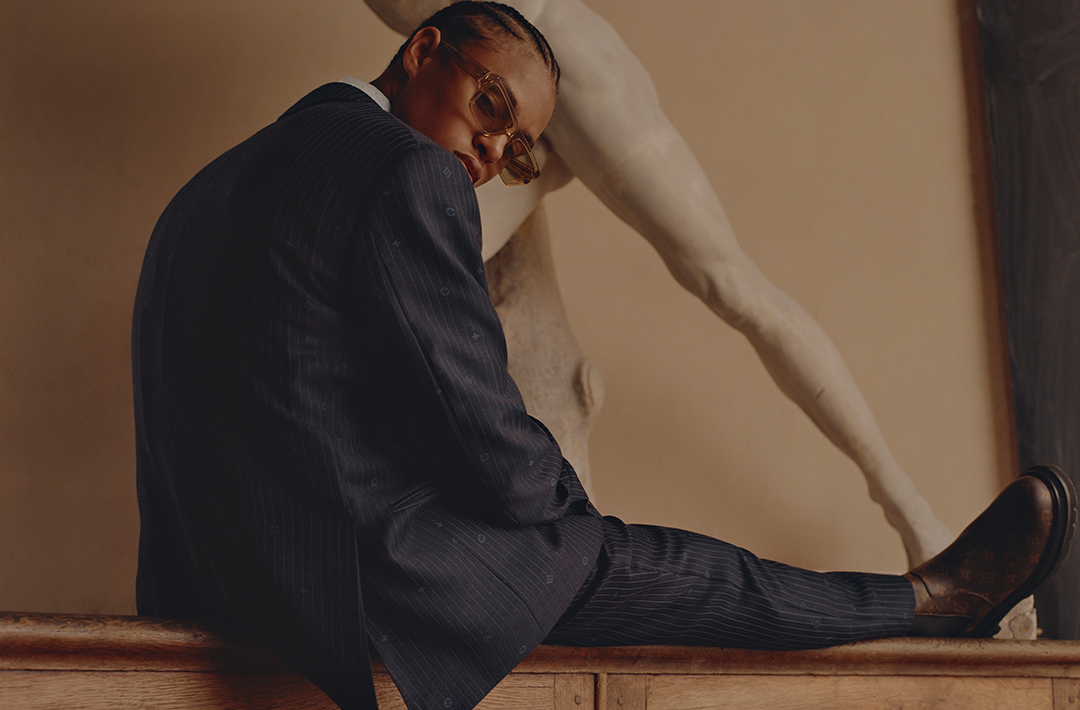 Accessories like bags and berets and soft-brimmed bush hats come in gold-toned hardware and elevated the precise, more conservative tailoring that accompanied them. Meanwhile the standout botanical leaf monogram of the collection also appears on a flap trunk messenger, signature backpacks and a full denim look. Rounding the collection is the new sneaker with a semi-transparent shock absorber sole.
Visit louisvuitton.com to find out more.