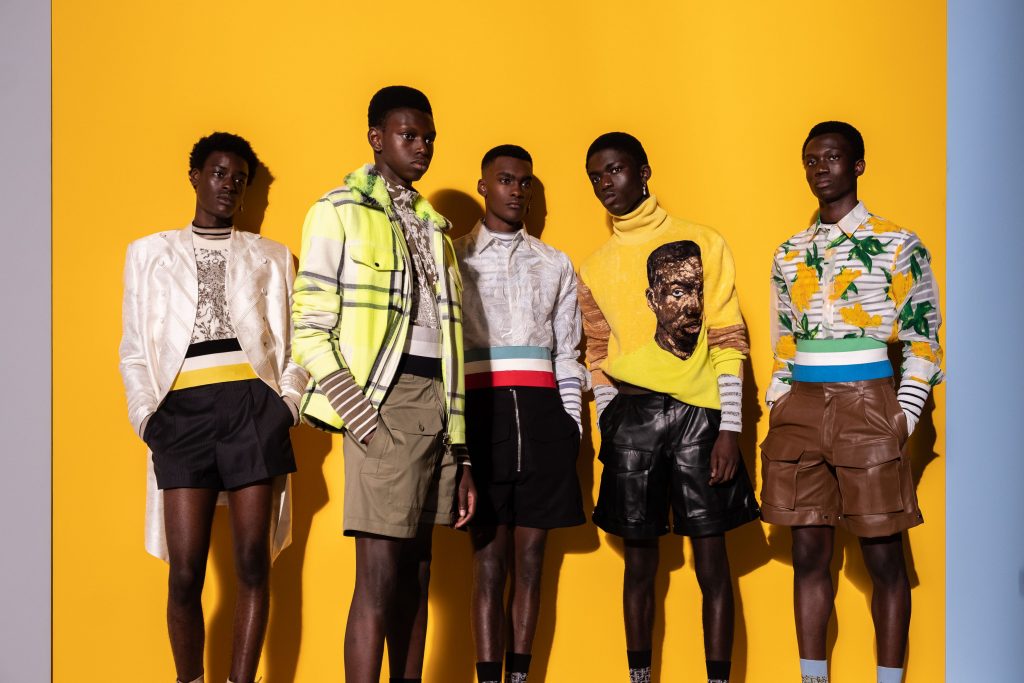 In step with Black Lives Matter movement and champion of racial diversity, Kim Jones has collaborated with Amoako Boafo for his latest venture of fashion collaboration, following the team-up with Judy Blame for his Autumn/Winter 2020 collection.
Indeed, it is also a celebration of creativity and African art where Amoako Boafo explicitly portrays identity of blackness through tender expression and elegant pose of his muses using his finger and bright colours. Boafo is not the only one who fascinates about the beauty of Africanness. Besides serving as inspiration for the house of Dior, Africa holds a special place in the heart of Kim Jones as the creative director has travelled with his father since a young age, and countries like Botswana, Tanzania, Ethiopia, Kenya and Ghana have provided shelter for his family.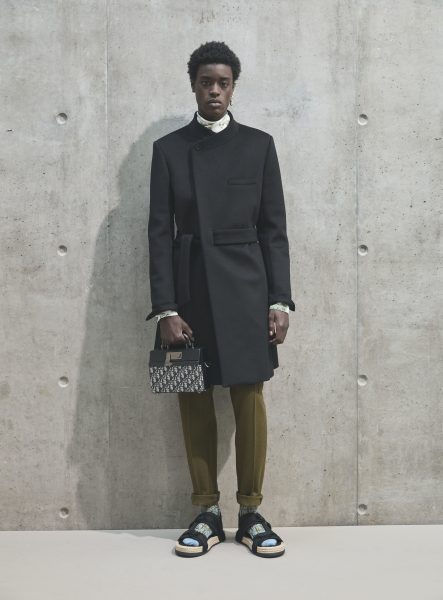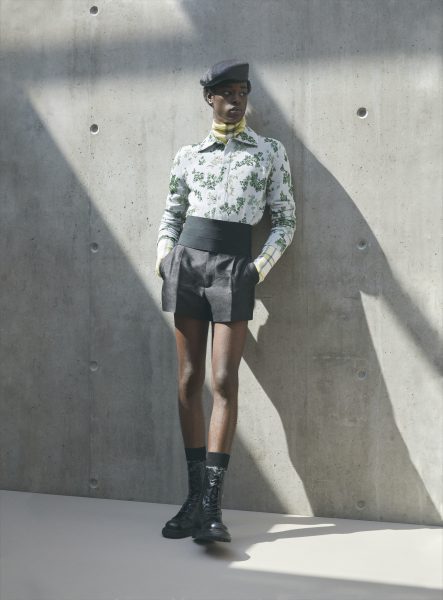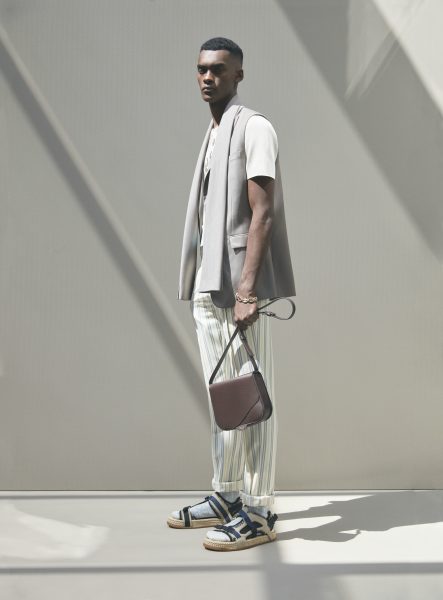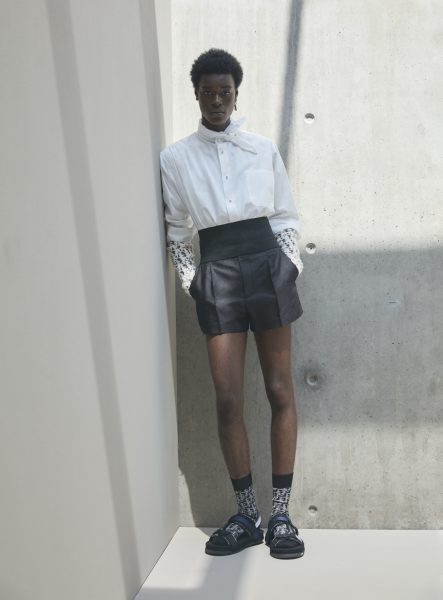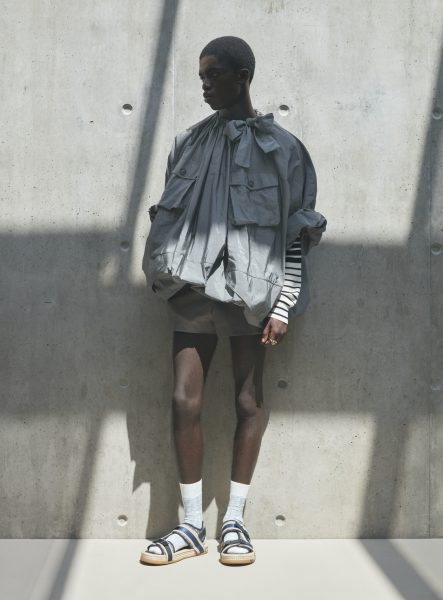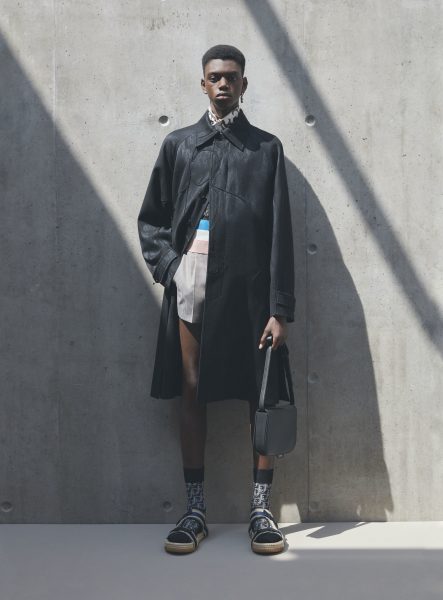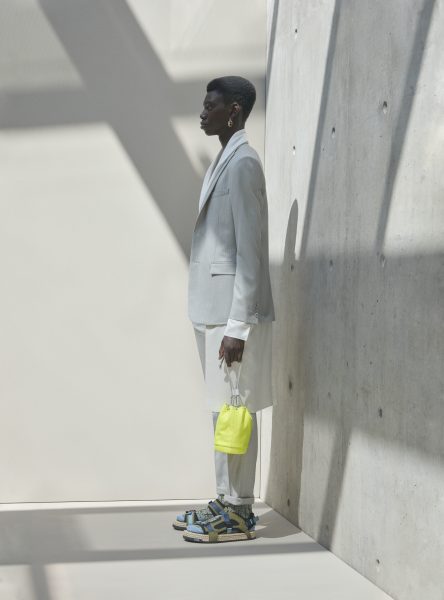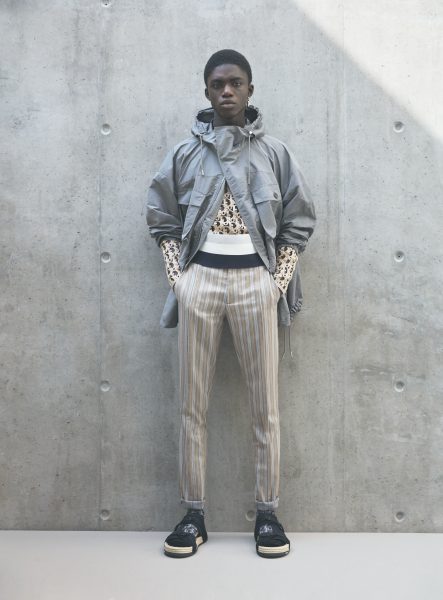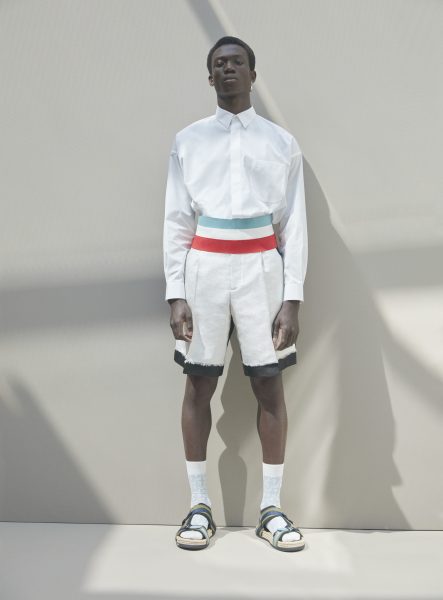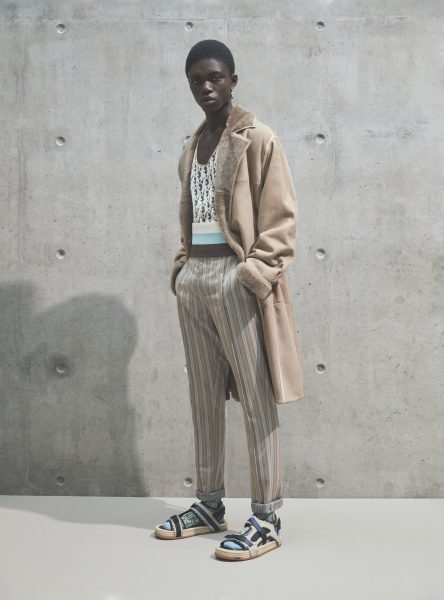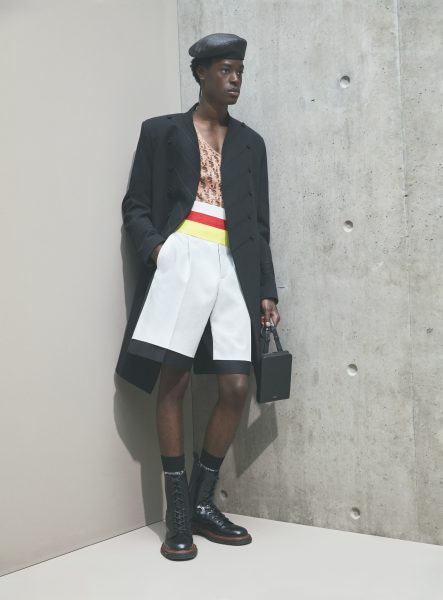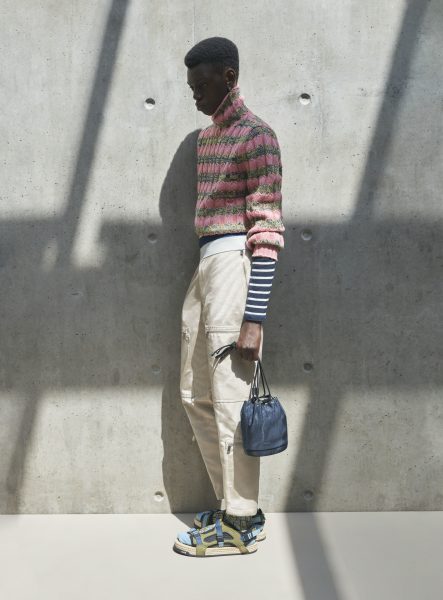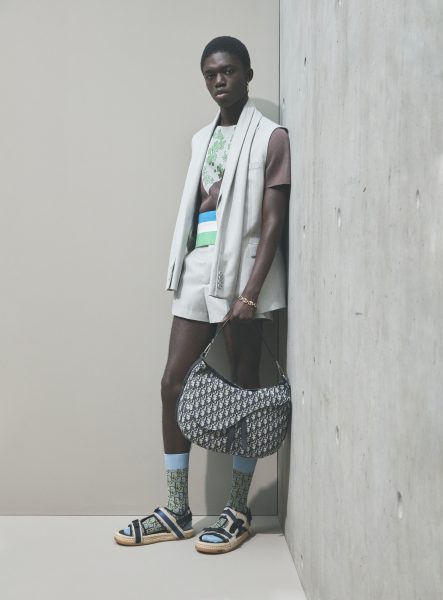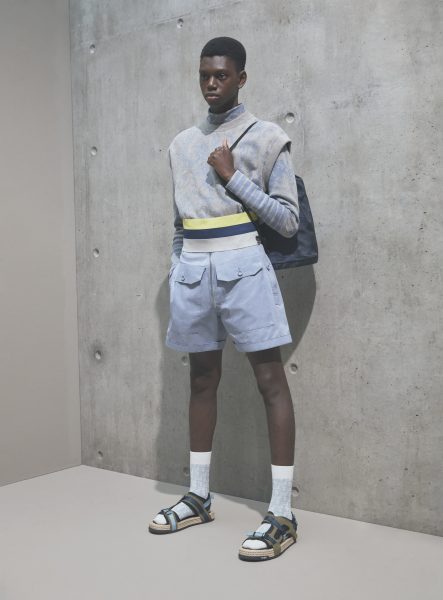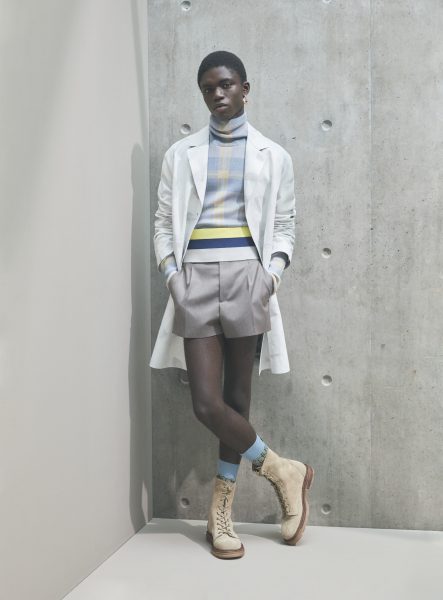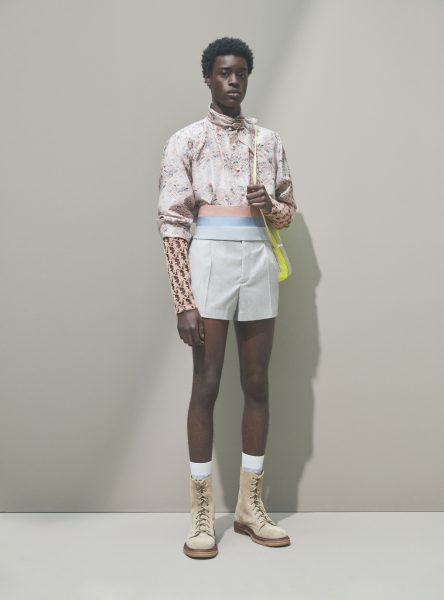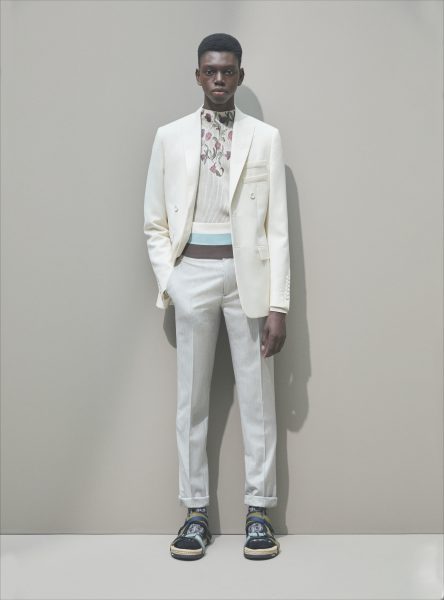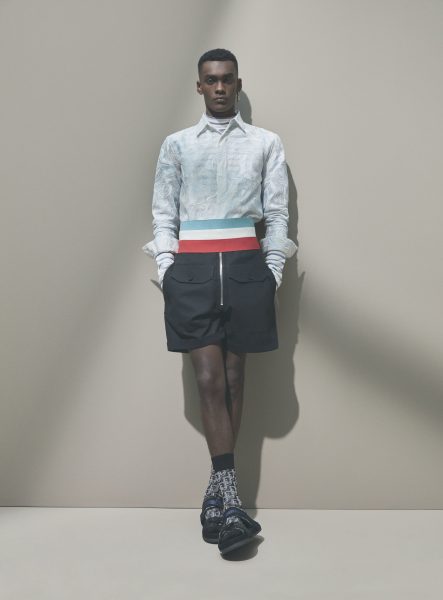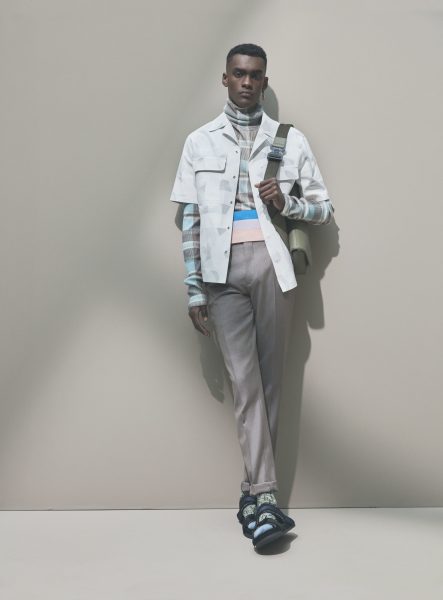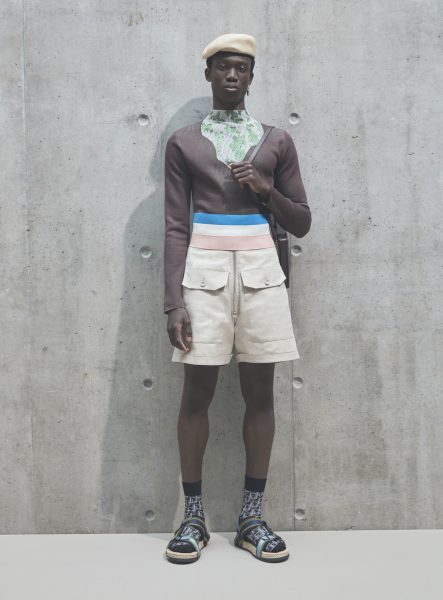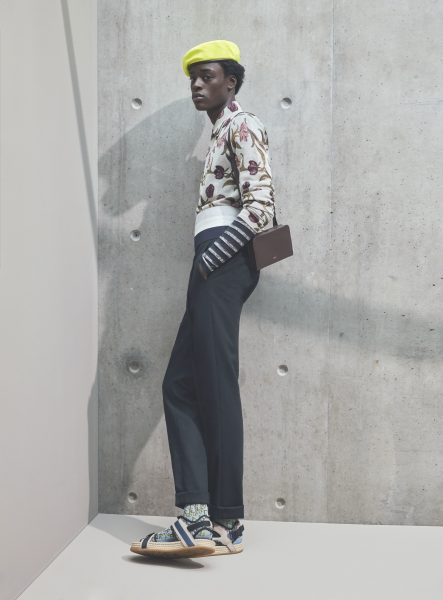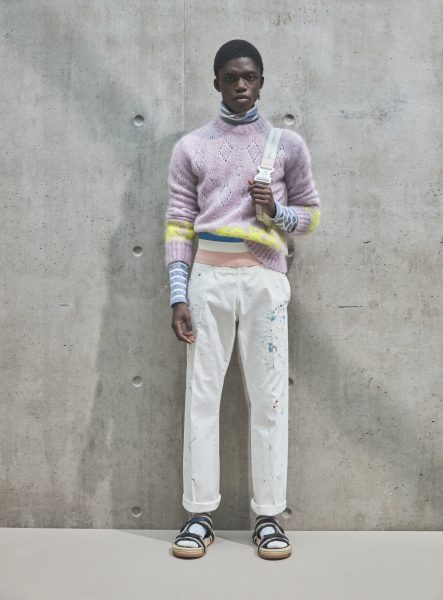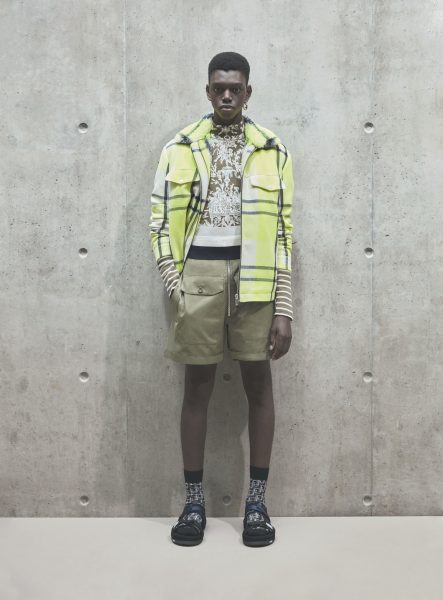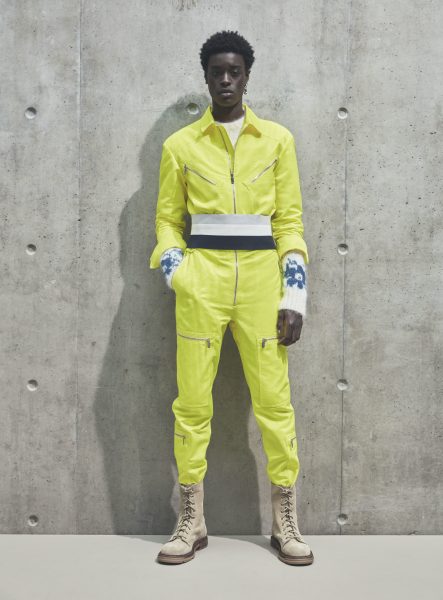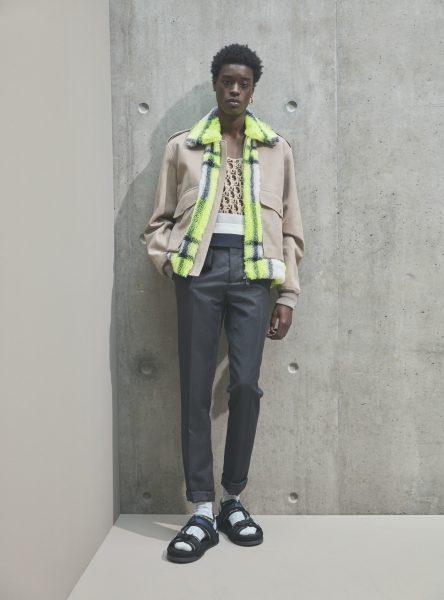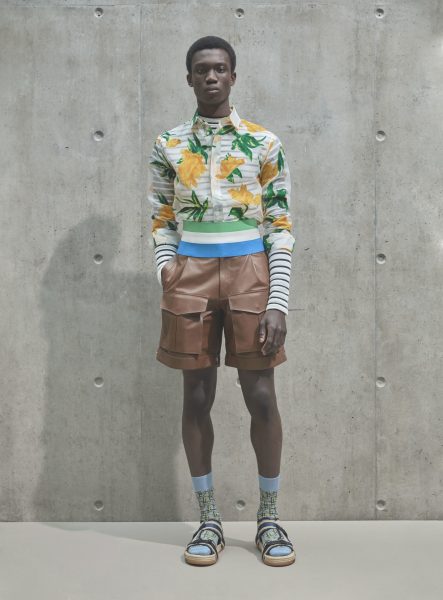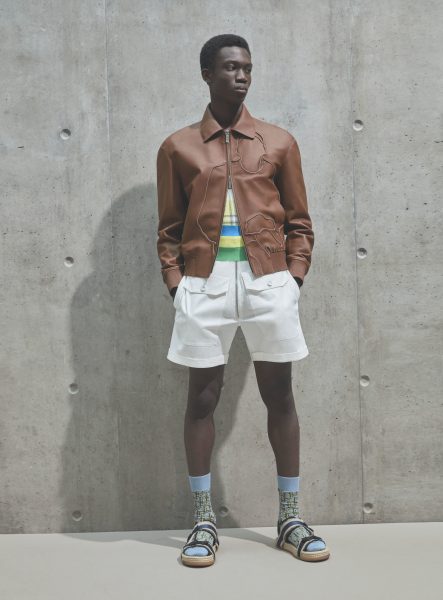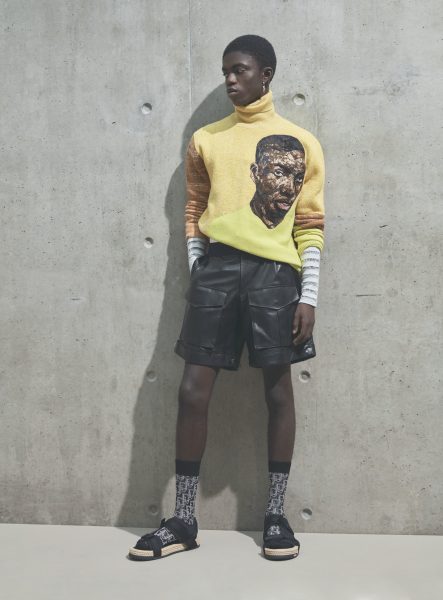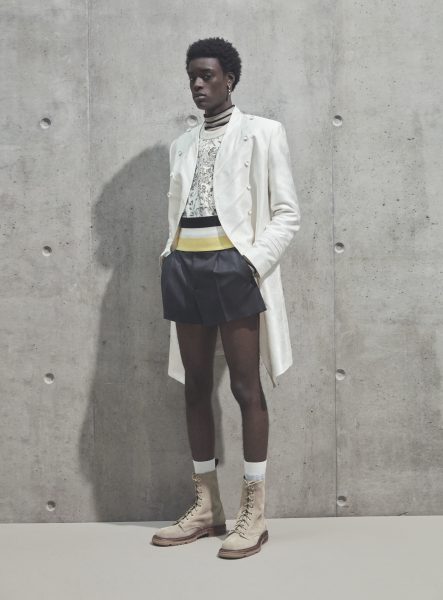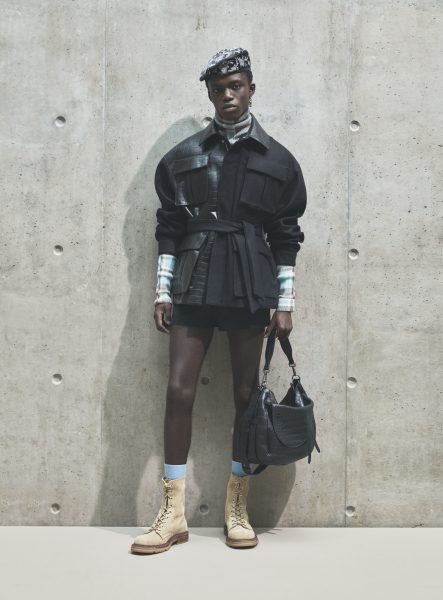 The vivid palette of Boafo, that brings his paintings to life, are now transposed to the streamlined silhouettes, decorating the sportswear-inspired pieces in fluo yellow, blue, coral and green. Paintbrush strokes, foliate pattern and marinière stripes embellish ribbed knit, moire and technical ottoman, giving birth to Dior and Amoako Boafo Shirt, Workwear Pants with Zipped Pockets and Dior and Amoako Boafo Turtleneck. When it comes to accessories, Kim Jones always has a host of ideas up his sleeve. For this season, some of the highlights are Tuxedo Belt, Dior Atlas Sandal and Dior Lock Handbag.
Along with the release of the Summer 2021 collection, Dior Men has unveiled a series of images shot by Rafael Pavarotti and a campaign video directed by Stephen Isaac-Wilson. In the video, behind the scenes of campaign shoot alternates harmoniously with frames of outdoor scene, inviting us into a forest of sublime beauty. Dior will also lend its support to an art initiative spearheaded in Ghana by Amoako Boafo.
Discover more about the Dior Men Summer 2021 collection here.