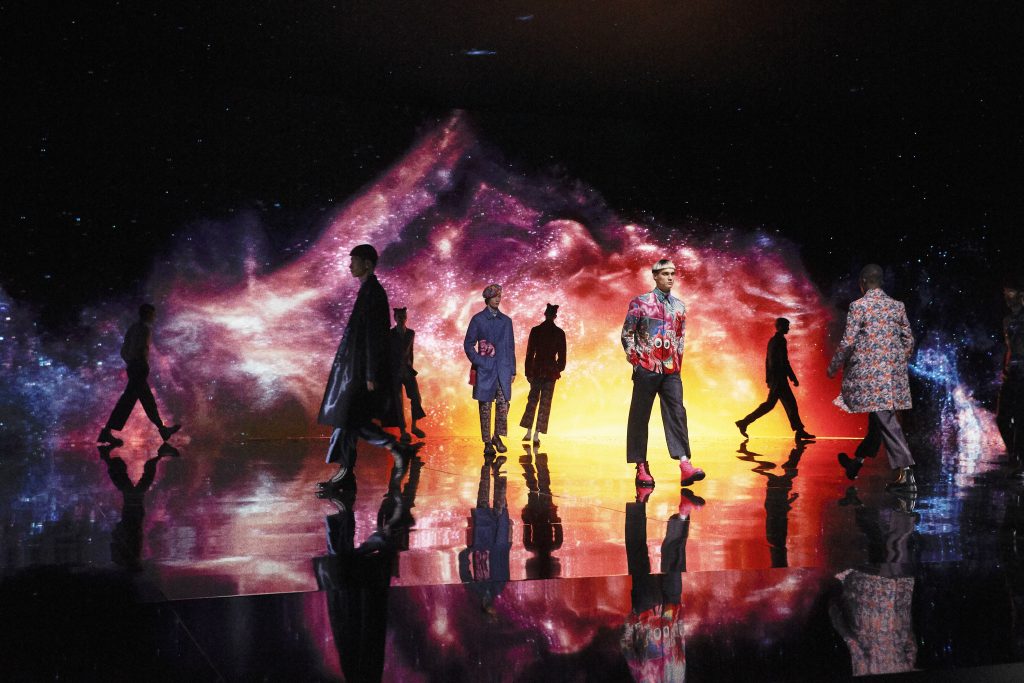 Always trust Kim Jones to bring something new and phenomenal to the table. Last year, Jones unveiled a colourful and vibrant collection in collaboration with the streetwear OG, Shawn Stussy in a runway hall that was wrapped with a striking "Dior" graffiti within the grounds of the new Rubell Museum in Miami. This year, the Dior Men's creative director worked closely with Kenny Scharf, a LA-based American painter who emerged from the 1980s East Village scene for another spectacular autumn/winter ensemble that was presented in a majestic and immersive digital performance.
For his artistic and collaborative-minded autumn 2021 men's show, Kim Jones erected a perfectly curved LED walls display that projects a sublimated celestial fire of glitter and hypnotic movements of dazzling coloured liquid designed by Thomas Vanz, the mastermind behind the imagery set for the virtual show. The self-taught visual artist created the cosmos magic in the studio then staged through virtuoso special effects – delivering a lifelike visual experience that took the spirit and codes of Maison on a journey to the heart of intergalactic space. The showroom was also installed with infrared cameras that were fixed with small mirrors to allow camera tracking and enhance the 3D effect on the backdrop as the cameras moved from one angle to another. To amplify the aerospace vibe of the virtual show, the models walk through the runway with a Dior-ified rendition of Deee-Lite's smash hit "What Is Love?" that was composed by the fashion-forward American disc jockey, Honey Dijon.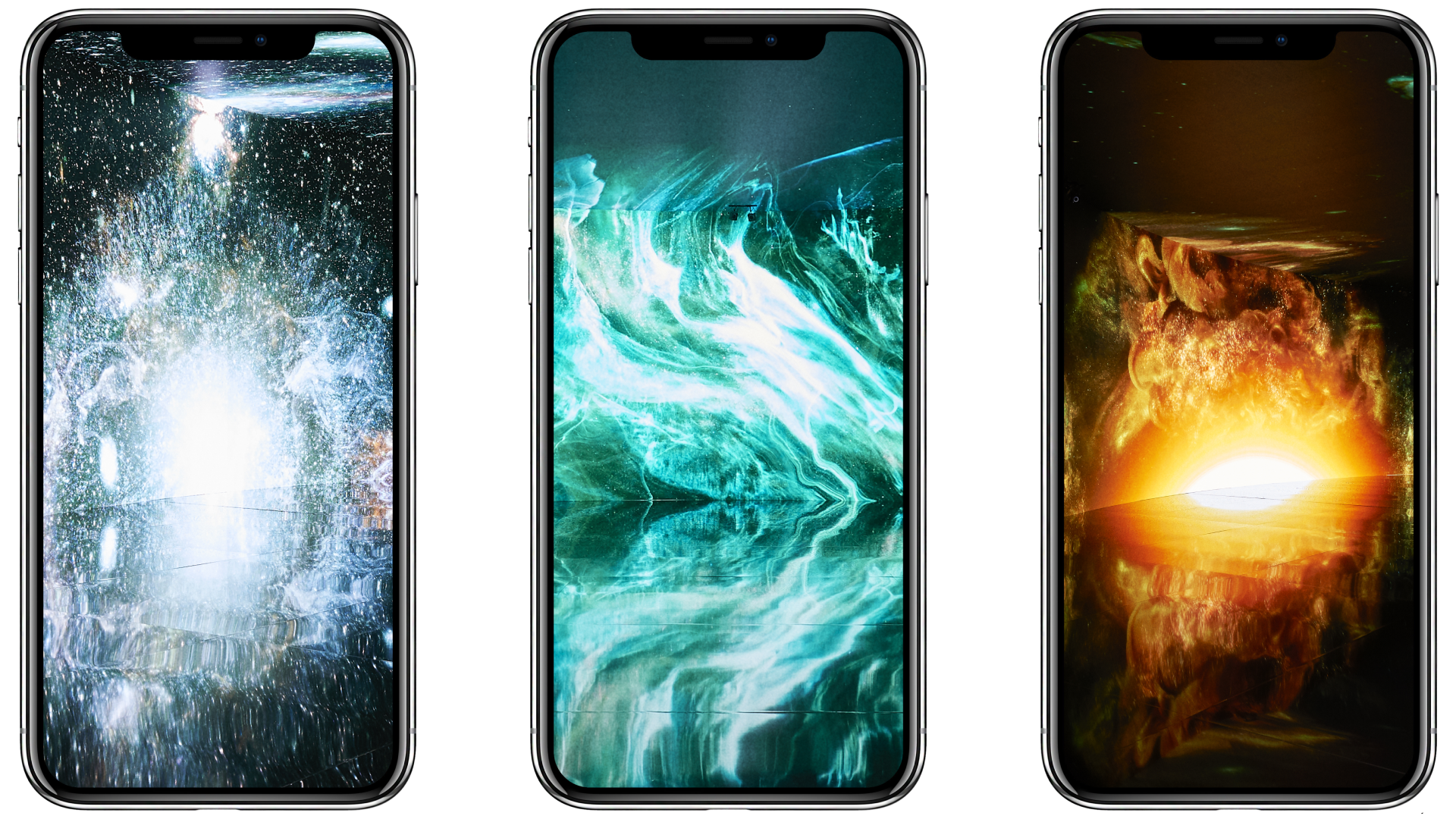 In celebrating the magical fashion presentation, the fashion house introduces an exclusive AR filter for Instagram, Snapchat and Facebook of the captivating atmosphere of a scenography feat conceived by Thomas Vanz.
Click here to discover the lens effect.