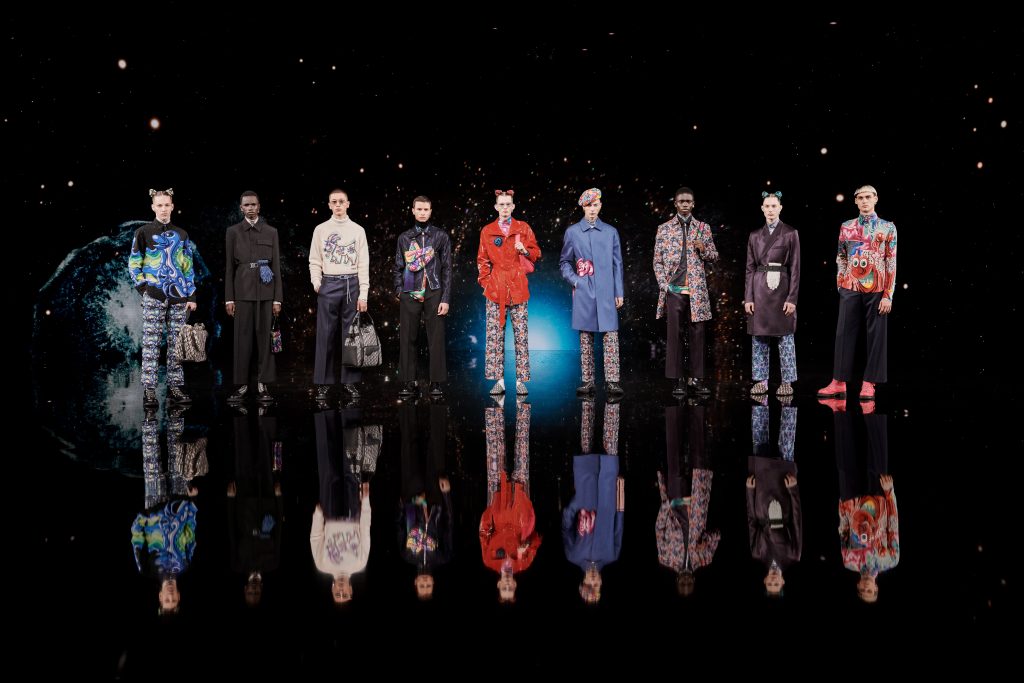 Kim Jones, who has recently won the Fashion Awards 2020, continues to show us what makes him a trailblazer – the knack to create highly-lauded creations that have won the hearts of fashionista and cognoscenti alike. For Dior Men's Fall 2021 collection, he has come together with American artist and painter Kenny Scharf to create a cosmo-inspired and colourful collection, crossing off another name from his wishlist of collaborators. The collection was presented not as a show in the traditional sense, but through a virtual presentation.
Best known for his vivid, playful and anthropomorphic creatures, Kenny Scharf's works are predominantly influenced by pop culture, street art and science fiction, as well as tiki heads and totem poles – the symbols of ancient civilisations meant for warding off the evil spirits that lend a dark side to his works. Along with his contemporaries the likes of Keith Haring, Jean-Michel Basquiat and Jeff Koons, he is part of the '80s East Village Art movement who have made a mark in the downtown New York's art scene. His notable works lately include 7-piece capsule collection with youth icon Heron Preston and a graphic-laden workwear collection with lifestyle brand The Hundreds.
Much like Kim Jones' previous collaboration, for this collection, Scharf's maximalist, psychedelic artworks have been received the French fashion house's savoir-faire craftsmanship through detailed embroidery and prints on outerwears, shirts, accessories and more. Jones reproduced figures and motifs from the graphics through an ancient approach, which nothing short of technical triumph: as the show was supposed to be shown in Beijing, he incorporates one of the most traditional Chinese embroidery techniques called seed embroidery on the fabrics which a process that takes hundreds, if not thousands, of hours. Apart from his archives, Scharf also came up with original artworks specifically for this collaboration which depict the animals of the Chinese Zodiac to represent the house of Dior's longheld admiration for Chinese tradition and craft, which stems back to Monsieur Dior himself.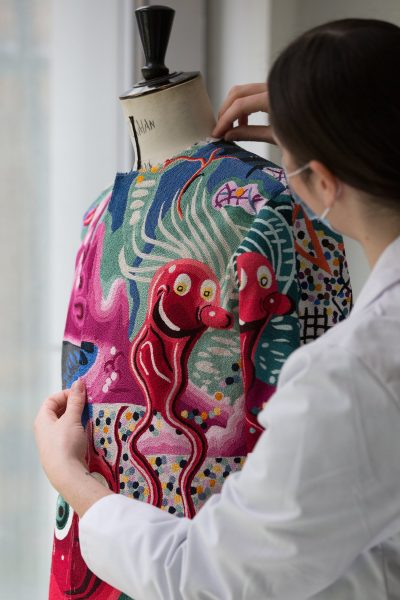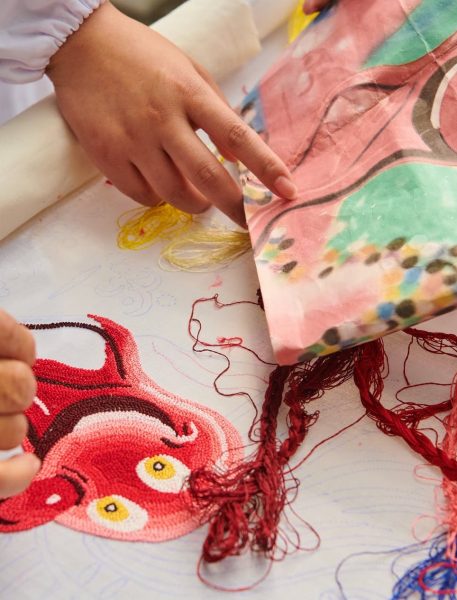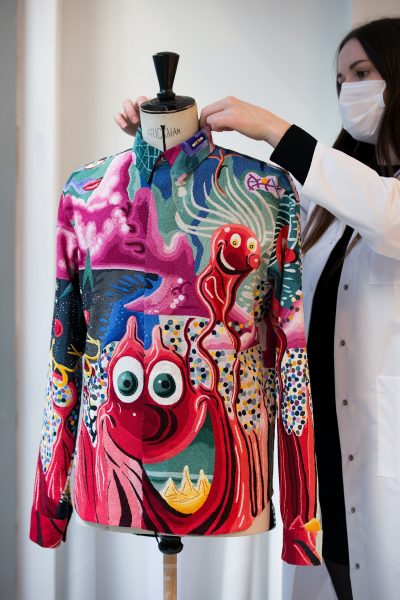 The result? A pure escapism that helps you distract from all that is 2020, if only for a moment. Combining elements of Scharf's aesthetic with the couture sensibilities of the House, the collection awash with so much colour and contrast with fun graphics which inspired by comic books and pop culture cartoons. It's fun — a psychedelic joyride of colour instead of a studied procession of monochromatic suits that is mood-lifting and that's no coincidence. "I wanted to make something uplifting, something that is light relief from this strange world we're living in and for everyone to have ten minutes to just forget everything," Jones explained. "It's really about taking that attitude of the joie de vivre that Christian Dior built the house on after World War II.
It seemed as though no stone was left unturned when it came to the amount of research that went through to conceptualise the collection. Every aspect of Scharf's creative expression was translated into individual elements with tailored precision and effortless contemporaneity that Jones has made his own during his time at Dior. Before you scroll down the see the full collection, get to know a little more about Scharf and his creation in this exclusive video below where he shares his artistic process and his opinion about the collection.
See the full Dior Men Fall/Winter 2021 collection here: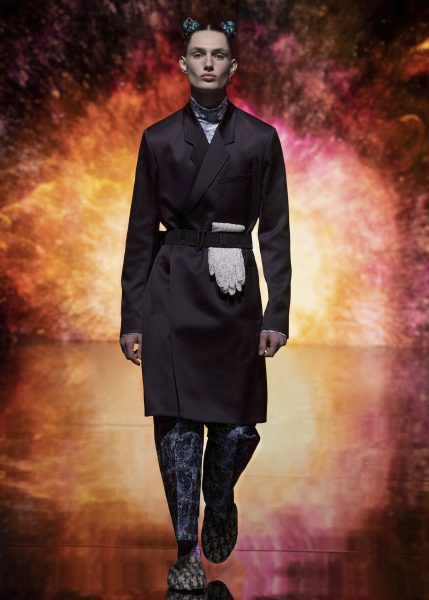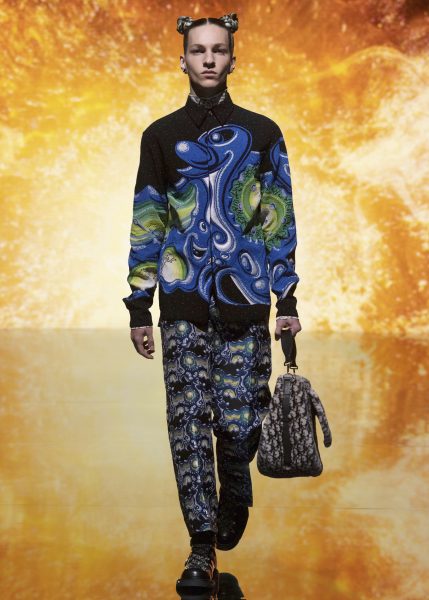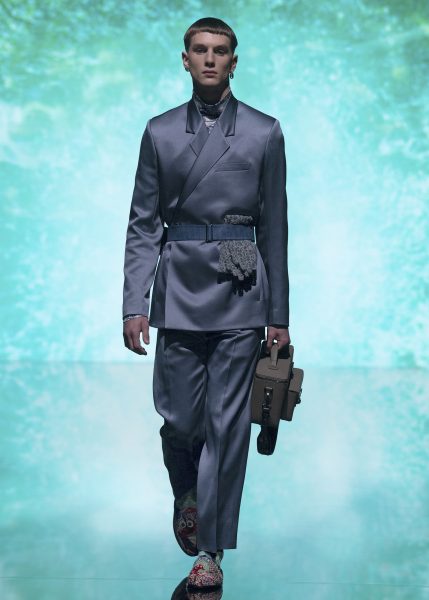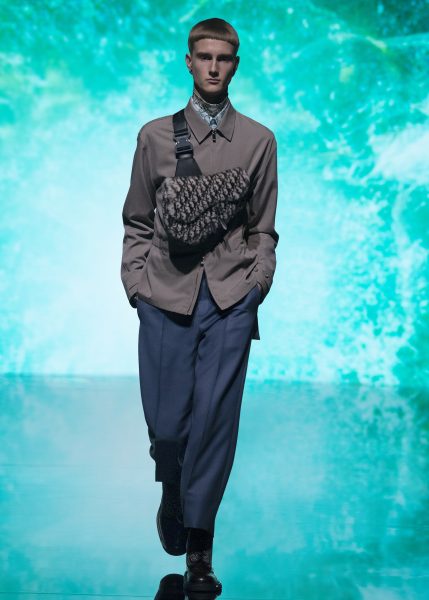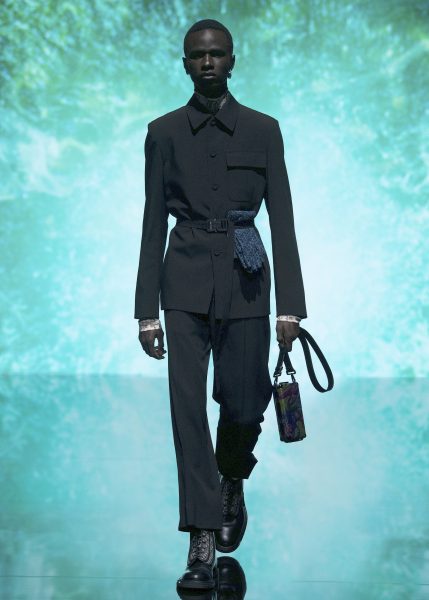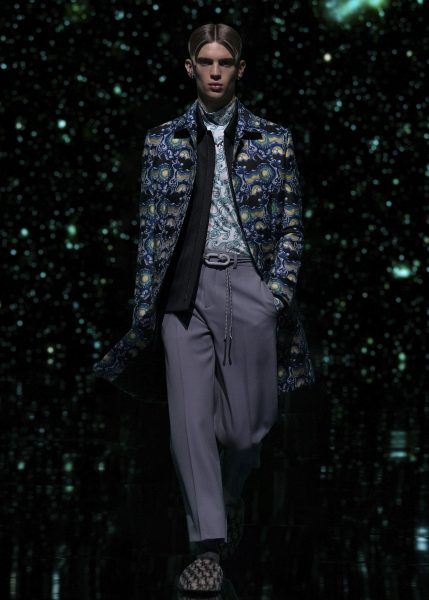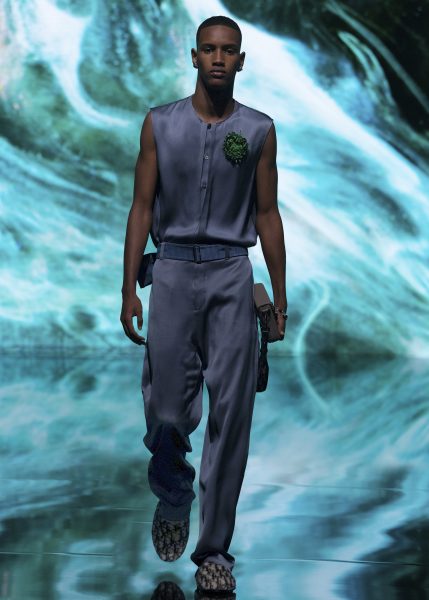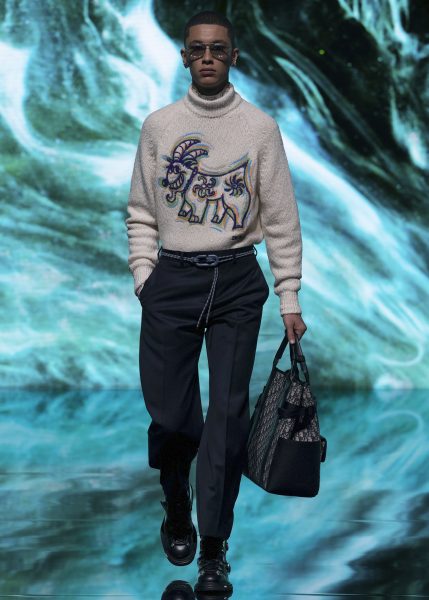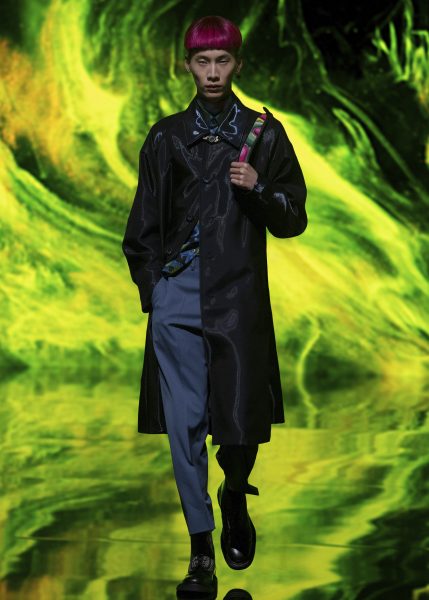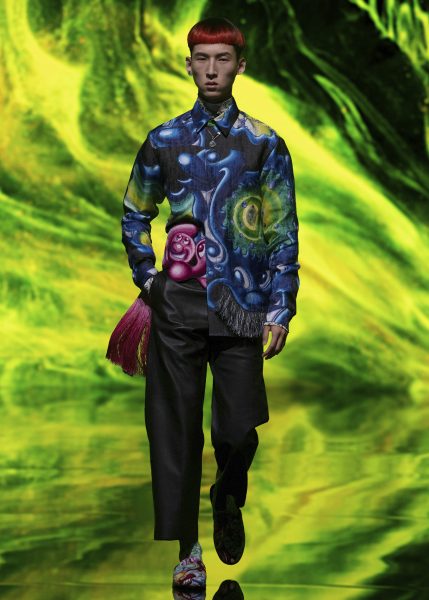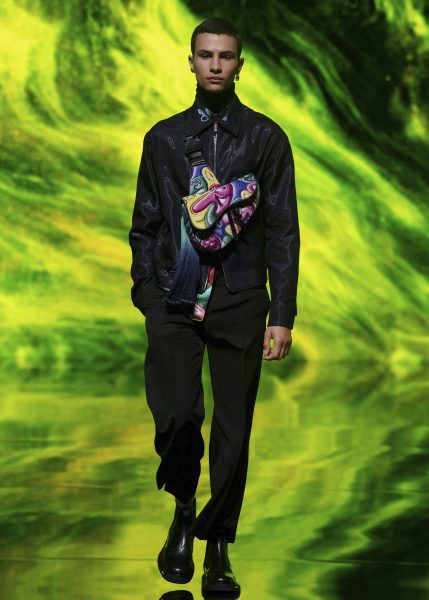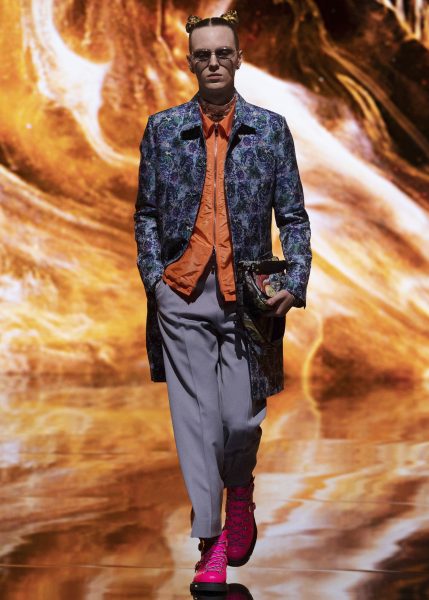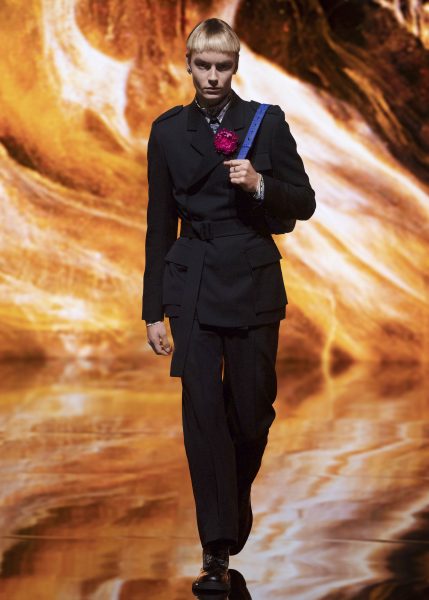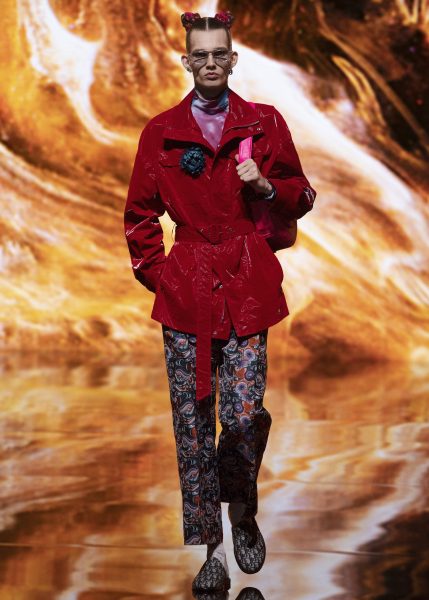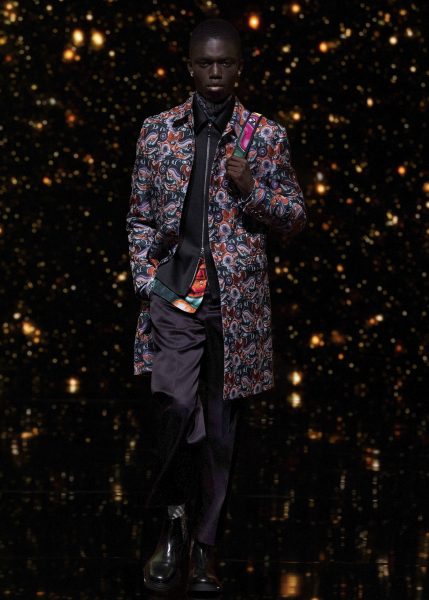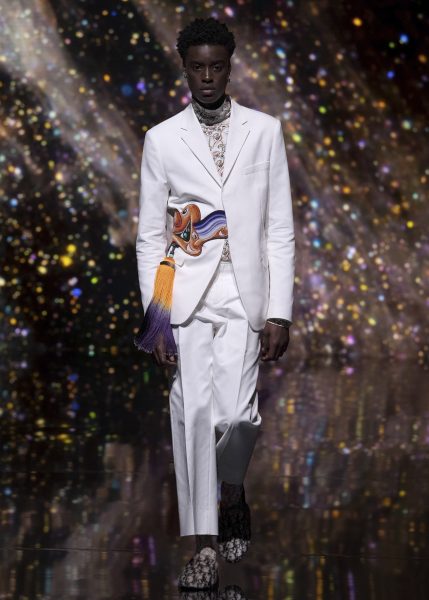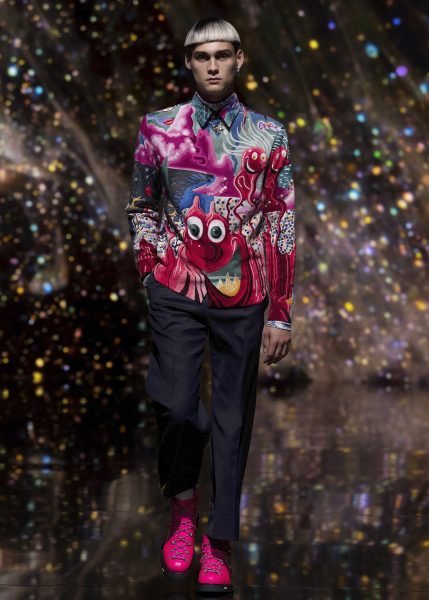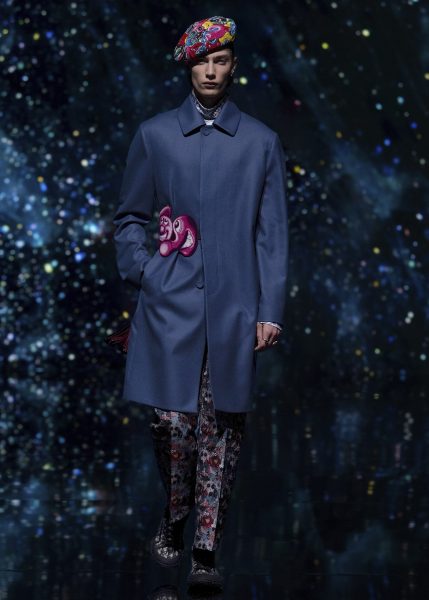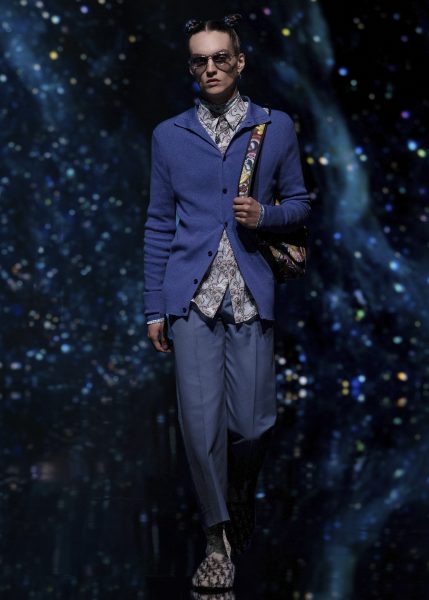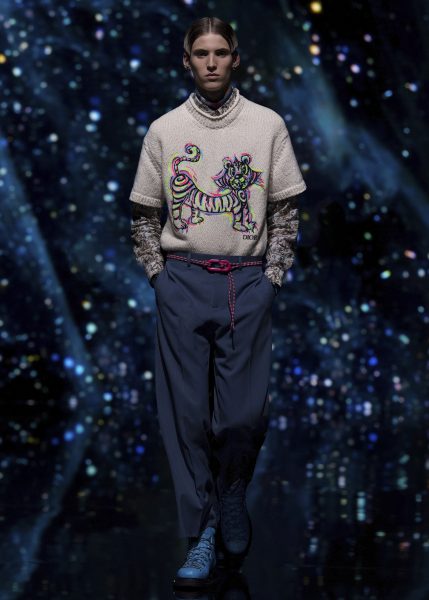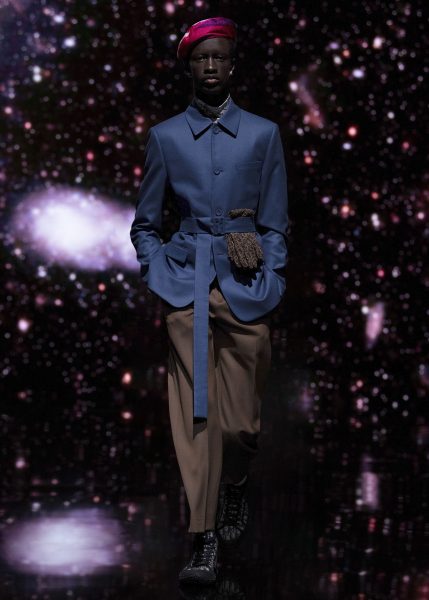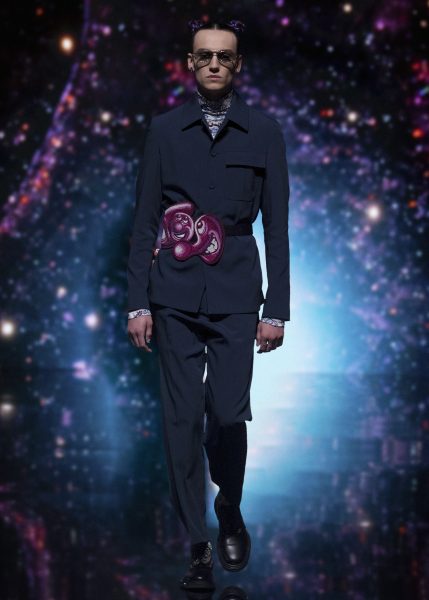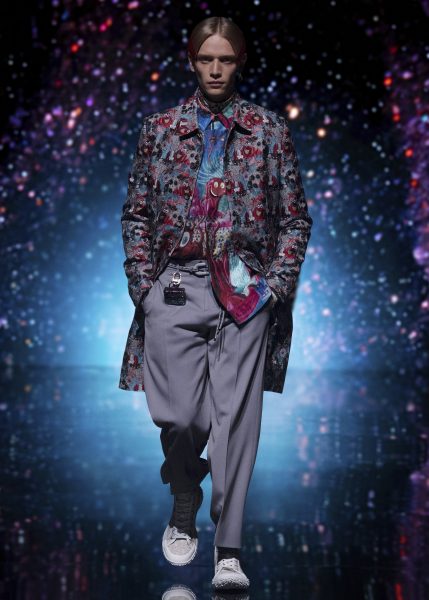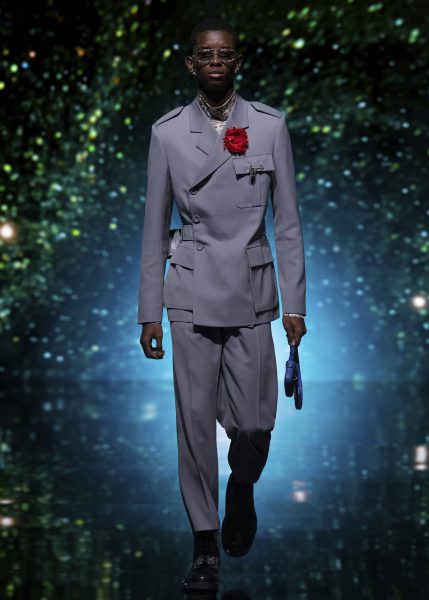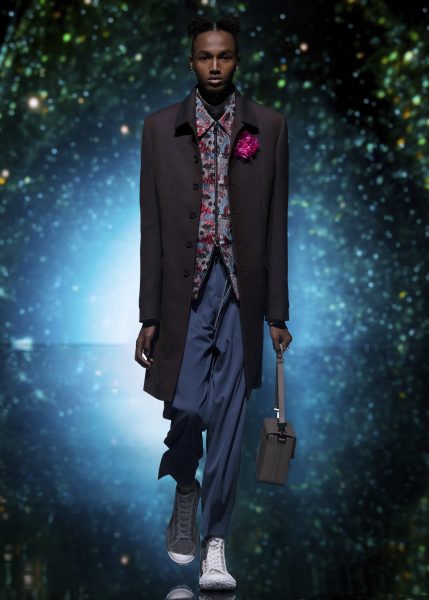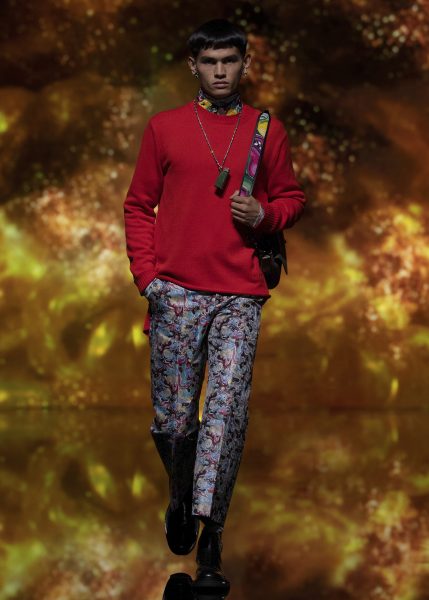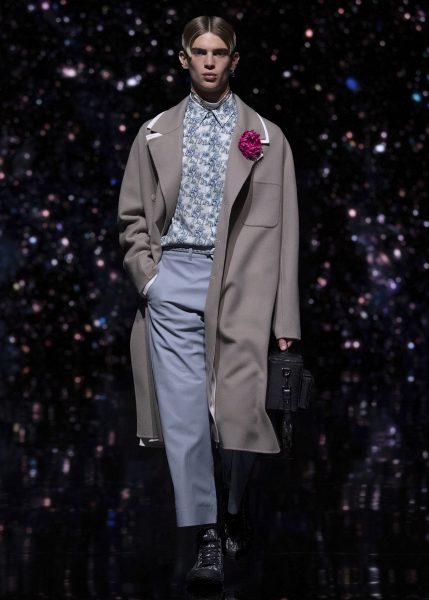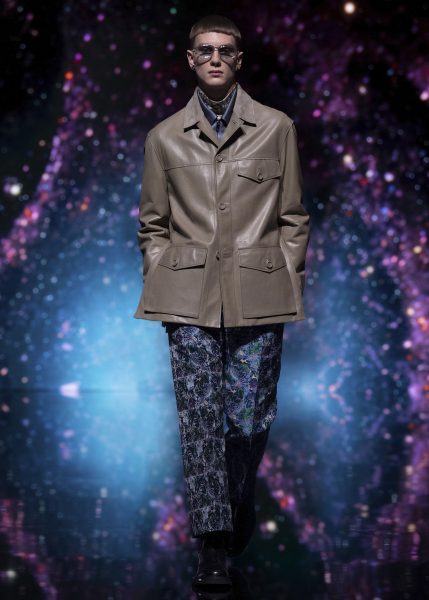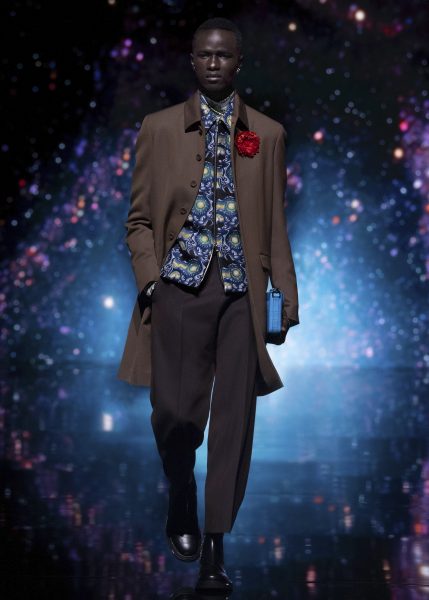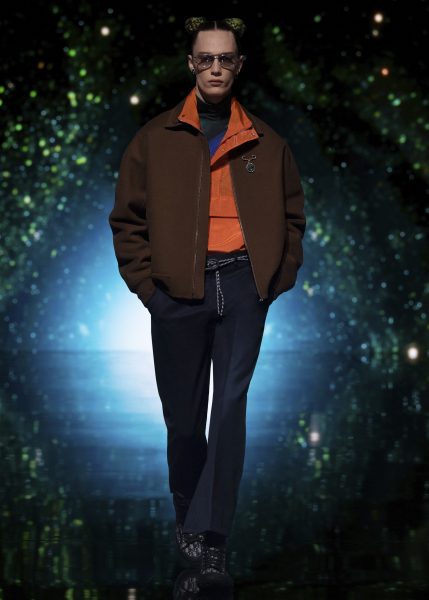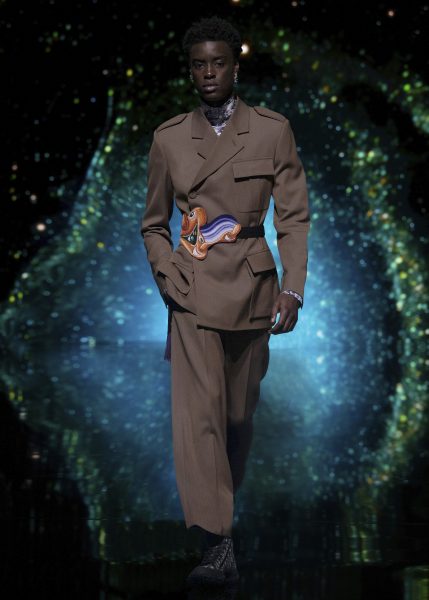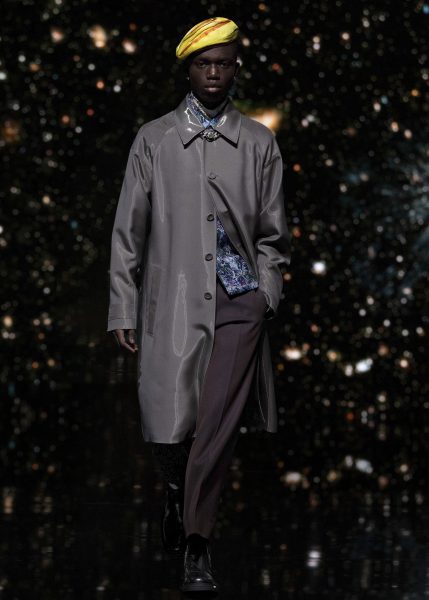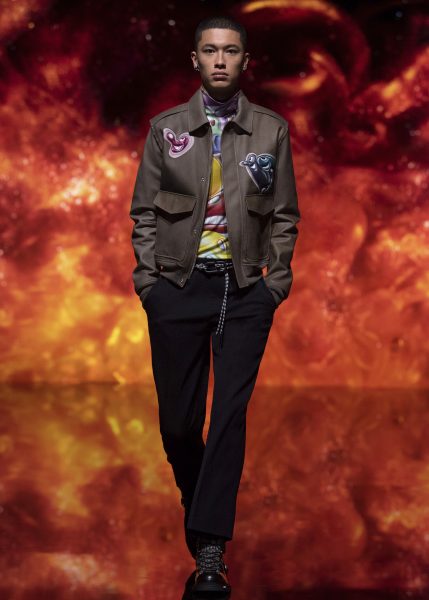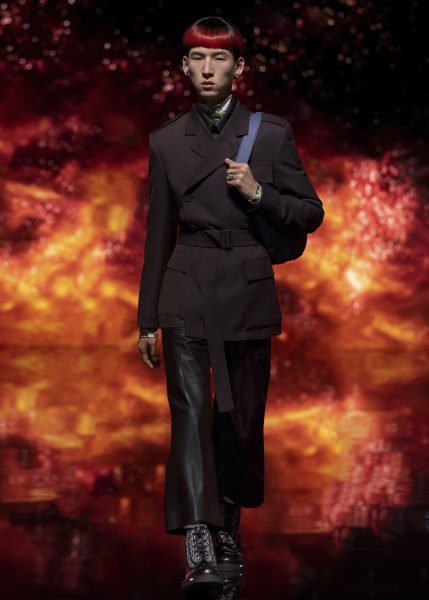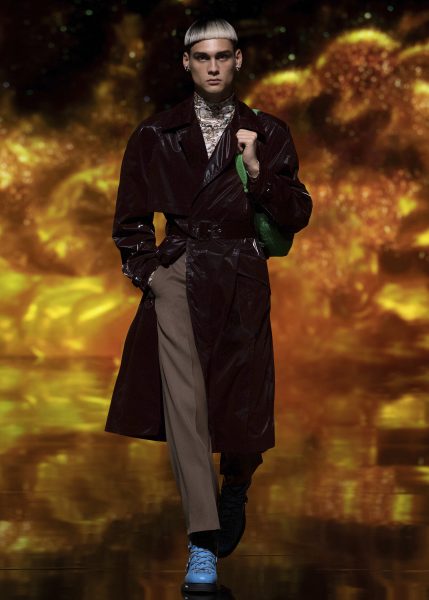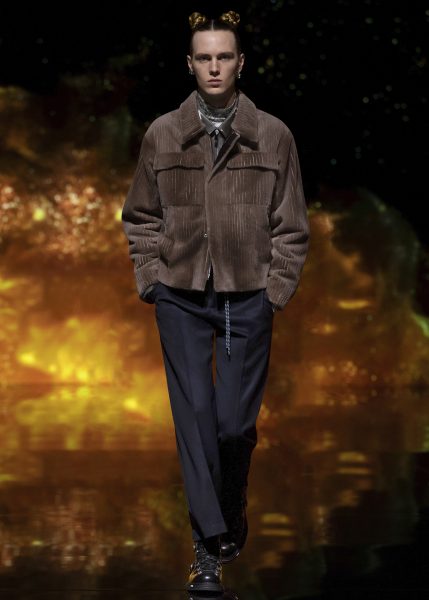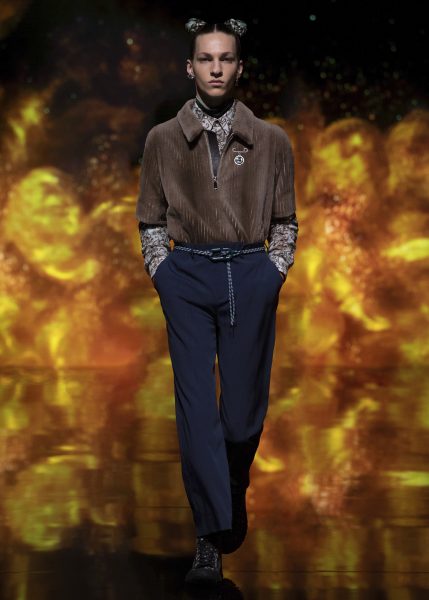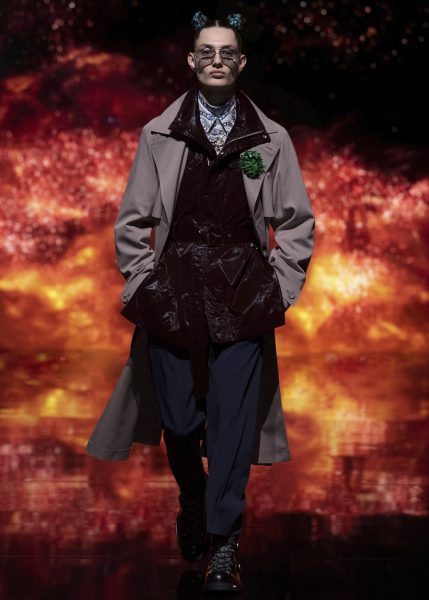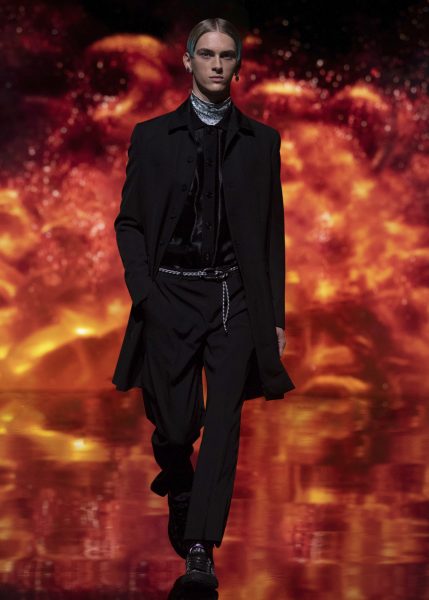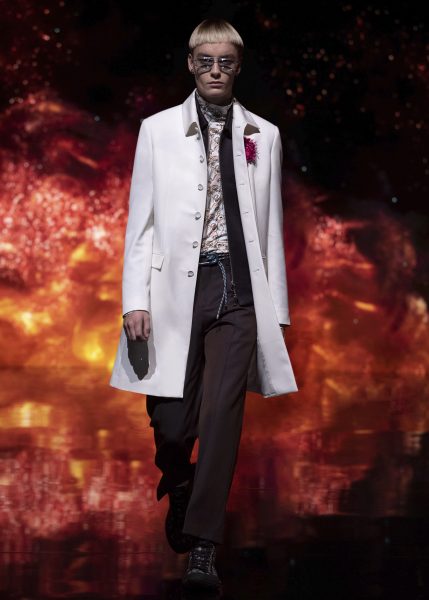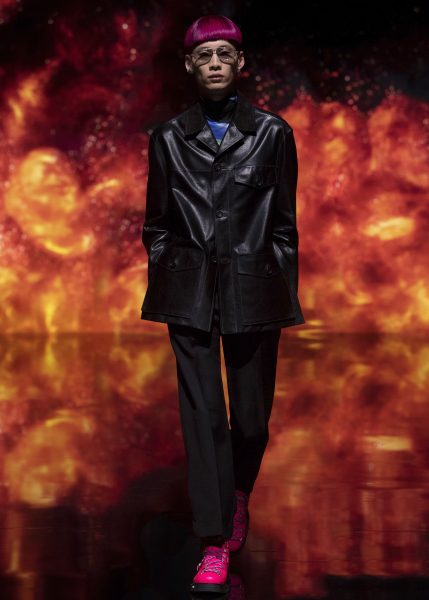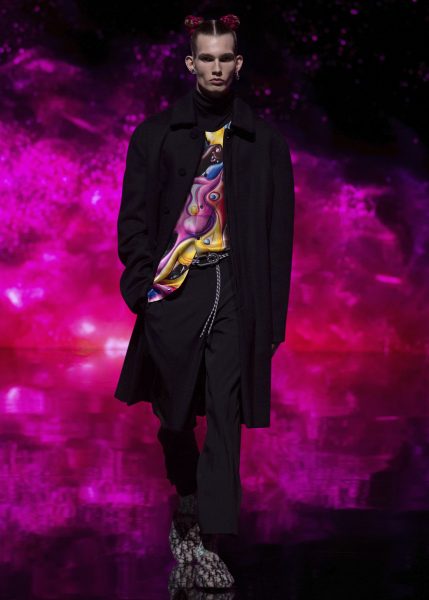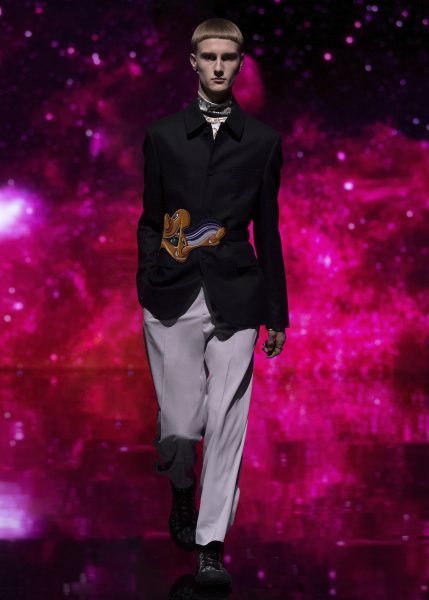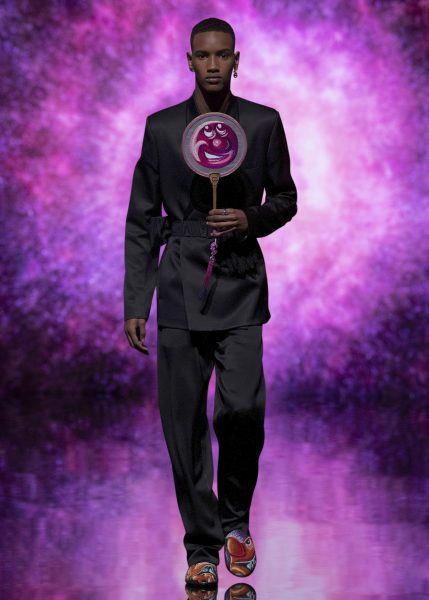 By Nawaf Rahman & Yan Joon Wing. For more info, click here.