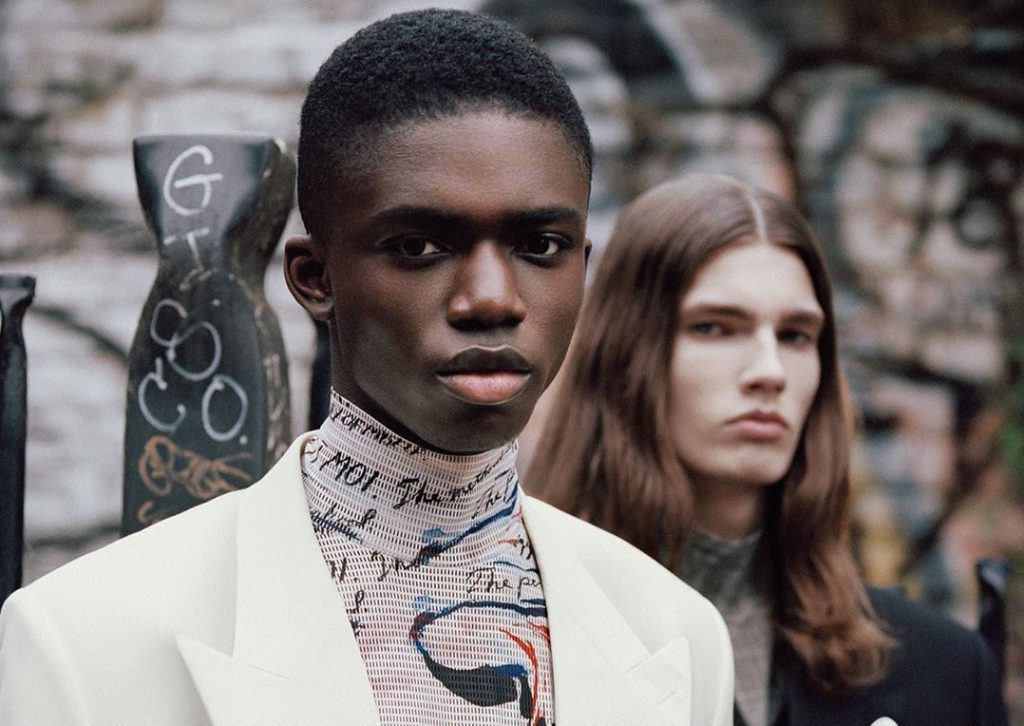 From Gucci goes completely carbon neutral to Raymond Pettibon's DNA in Dior Men Autumn/ Winter 2019 campaign and Louis Vuitton's latest City Guide and Fashion Eye series, these recent fashion news and highlights that you do not want to miss out.
Gucci acts against GHG emissions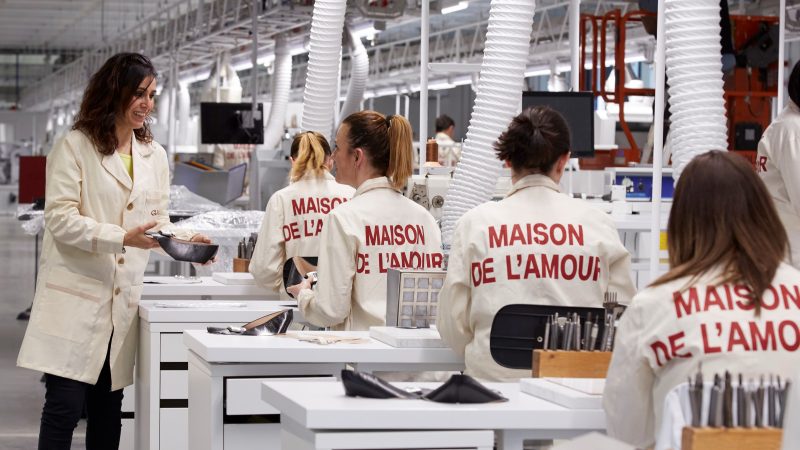 Gucci is counteracting all remaining greenhouse gas (GHG) emissions from Maison's operations and the entire supply chain by implementing four major Reducing Emissions from Deforestation and Forest Degradation projects. This initiative is taken to conserve forest around the world as part of its effort to reduce environmental impacts and drive positive change. "Gucci will continue to work in a smart and strategic way to avoid and reduce our impacts, while simultaneously investing in innovation as a driver for sustainability," said Marco Bizzarri, President & CEO of Gucci in an official statement.
Embedding its long-term sustainability and carbon-neutral strategy, Gucci's first comprehensive approach is by monitoring its environmental impacts through its annual Environmental Profit and Loss account. Gucci is among the first luxury brands to have taken this initiative and last year, the label noted 16% reduction of its overall footprint across its supply chain since 2015 and the percentage is expected to increase significantly by the end of this year. Other steps taken include a series of initiatives which revolves around low-impact alternatives and sustainable materials and sourcing, and maintaining manufacturing efficiencies while offsetting the remaining GHG emissions across the whole supply chain by 2025.
Pettibon's artworks in Dior Men Autumn/Winter 2019 campaign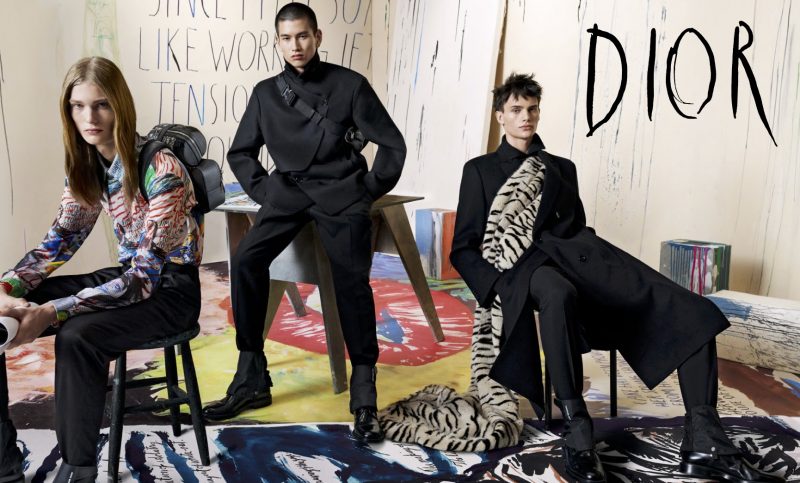 We have seen incredibly designed pieces created by Kim Jones with the iconic figure of California's 1970s punk scene – Raymond Pettibon – showcased on models standing like mannequins on a conveyer belt during Dior Men's Autumn/ Winter 2019 show. Now, Maison's artistic director flaunted more of Pettibon's artworks while highlighting the key pieces in its newly unveiled advertisement campaign. "We selected some of our favourite pieces of Raymond's work which had never been seen or shown before because they were things I loved," said Jones. Captured by Steven Meisel who also photographed the previous campaign, this series of images is inspired by Christian Dior's affections towards arts that made him as a gallerist and art collector.
Click here to watch the campaign.
Discover the world with the newly updated Louis Vuitton City Guide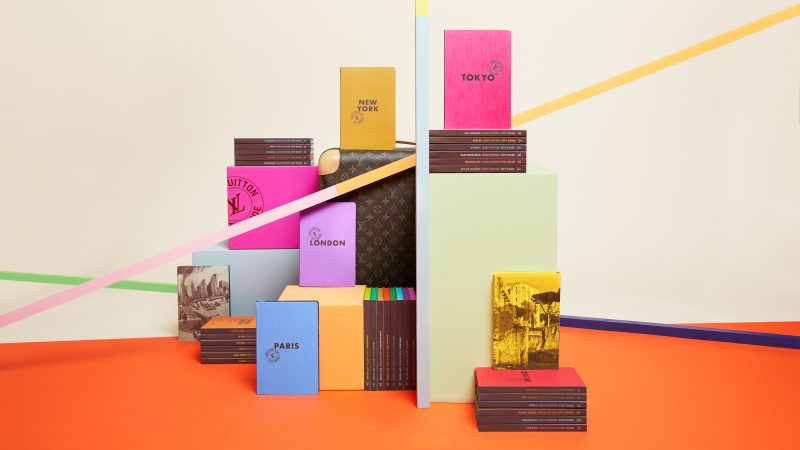 Fact: Louis Vuitton City Guide has been an indispensable companion to the discerning travellers since it was first published in 1998. This year, the French fashion house updates the whole collection with new addresses. From Paris to Bangkok to Istanbul, each city is divulged by independent journalists and special guest contributors from all horizons including the flamboyant architect Francois-Joseph Graf and America's sweetheart, Sophie Auster. The guides are also accessible through iPhone, iPad and the Tambour Horizon watch, which offer interactive and experiential features. To complement the Art of Travel, Louis Vuitton is also adding four new titles to its Fashion Eye series photography books: Orient Express by Sarah Moon, Japan by Adolphe De Meyer, French Riviera by Slim Aarons and Saint Tropez by Osma Harvilahti. Debuted in 2016, the Fashion Eye series is specially crafted for a refined take on travel guides while showcasing an intimate look at regions around the globe from the lenses of notable fashion photographers.
Click here to watch the campaign.
Timberland introduces eco-conscious collections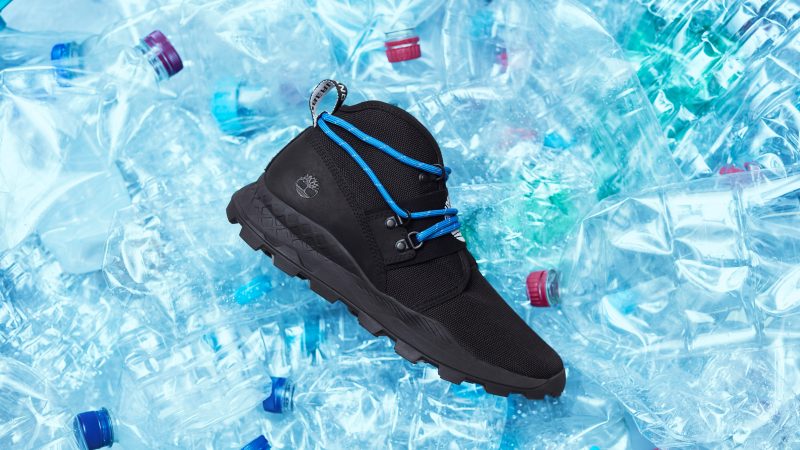 In the effort to preserve and conserve the Mother Nature, Timberland's global creative director, Christopher Raeburn introduces the Brooklyn Reboot to the Autumn 2019 collection, made mostly of recycled fabrics and materials. The range is essentially inspired by the Raeburn's REMADE philosophy. "We need to find the right balance, but ultimately this is about us pushing the aesthetic," said the British fashion designer in an interview. In addition, there are also two new releases this season: the M.T.C.R. (Moc Toe Chukka Reimagined) Boot and Ecoriginal Anorak. The former offers a series of eco-conscious boots and the latter features stylish yet functional jackets.
The tough side of Samsonite
In collaboration with creative production company Hamlet, world-renowned luggage brand Samsonite unveiled its latest ad campaign in the form of a 75-second motion picture by director Ben Strebel as well as series of images captured by photographer Olly Burn and production company Making Pictures. Entitled "Born to Go", shot in various locations including Buenos Aires, Bangkok and Cape Town, the video centres around the urban and rough nature theme featuring modern nomads on their different journeys accompanied by the latest innovative Samsonite products. Against a monochromatic background and bold slogan that embodies the character of luggage, the campaign images showcase three new designs: Lite-Box, Tri-Tech Spinner and Polygon.