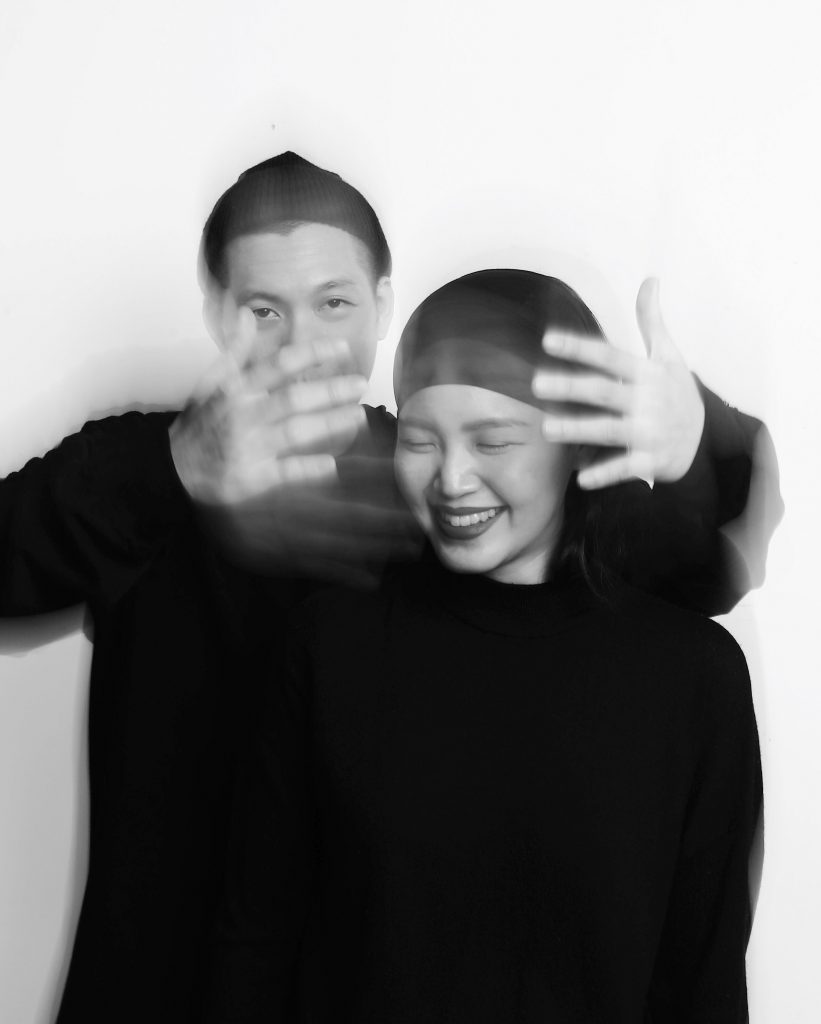 What is the current situation like at Joe Chia atelier?
We have four staffs in our studio at the moment, including tailors and drafters. We've been working on our S/S '21 collection for the past couple of months and now this is the final stage of the collection which will be launched soon (at the time of writing). And despite all the challenges, we're fortunate enough to keep our team as it is.
Generally speaking, people aren't shopping for clothes right now – at least less so physically. How would the change in consumer behaviour affect or influence fashion design?
Yes, it would definitely affect and influence the whole aspect in general. Because every company or label has their own community of customers and the expectations of consumers has also shifted due to the current situation. And it's important for them to meet the demands and reorganise their operations according to changing scenario and consumer behaviour.
Do you think the fashion industry will immediately bounce back or will recovery stretch over a very long period of time?
In our opinion, it's really hard to say the fashion industry will immediately bounce back and it may take a while for us to see the light at the end of the tunnel. When we talk about the fashion industry, we have to mention it as a whole. From what we've seen from the past of couple of months, you can finally see there are many aspects when we discuss about recovery and it really depends on many factors – for example, the business modules, the regions and how conscious the consumer will be when it comes to buy fashion during these times. I think all these factors play important roles in stages of time frame in the recovery process.
View this post on Instagram
What's your take on phygital shows and digital fashion calendars where many big players have bid farewell to fashion weeks to go seasonless?
Even before this pandemic started, we've already started taking the digital route for a year or so. Which we also think this is what fashion could – and perhaps should – focus on in future. Regarding on the seasonless topic, Joe and I actually asked ourselves, "What's actually seasonless really mean?" Is it because they stop showing their collections during the fashion week schedule or will they be doing less collection in a year? In our humble opinion, seasonless means the collection is timeless and you can wear it over the year. And in order to go the seasonless, you definitely would need to have a certain capacity in order to reset your pace.
Congrats on the launching of Future Pills! What made you decide to launch the series during these trying times?
We've worked on the project for over a year and a half. When we talk about future, it can be frightening, idealistic and it word itself carries a sense of hope. So, Future Pills is basically built on this idea and each item has its own name for example Utopia is the representation of idyllic future of nirvana while Temple is a symbolism to our mind and Binary is the duality of both beauty and frightening part of the future. So considering all these, we think there's no better time than now to launch this jewellery collection.
When facing this kind of uncertainty, what sustains you – and can you tell us about the Class of 2020 project?
We all have an ideal world in our mind to help us believe that we'll get there someday which will give meaning to our action. Our hope is that when this is over, we will come out as a better and mindful society. That hope carries the same weight when we launched Class of 2020. We reached out to 14 young local creatives to share their convictions and anticipations on what the future holds. With everything that has happened this year, we really want to spread messages of hope to people who need it as we continue working towards a better future.
View this post on Instagram
Do you think we need fashion as much as we need art as a source of escapism more than ever?
Given our pandemic reality, the discourse surrounding the value of art has become more pertinent. And when we bring up art, you can't dissociate music, art and fashion as somehow these three elements are able to influence and impose our mood, thoughts and even ideas to create something meaningful.
When it comes to the future, what are you most excited about?
We both can't wait to explore the world again! We also missed the time when we were in Paris Fashion Week where we got to meet and connect with our buyers. So when the world is safe to travel again, we're looking forward to do all that all over again.